Hilton New Orleans Airport
Hilton New Orleans Airport 901 Airline Drive, Kenner, Louisiana United States 70062

Compare rates
Nearby parking lots

Location

901 Airline Drive, Kenner, Louisiana United States 70062

Area

.
Louis Armstrong New Orleans International airport, MSY parking

Phone
Parking lot information
Hilton New Orleans Airport
When you're looking for the best deals on MSY long-term parking, at a great location, you can't beat the facility and services that you'll find at the Hilton New Orleans Airport. We've got what you're looking for, and we've got it at a price that you're sure to appreciate. Our open air, self parking lot is available for long-term parking at just $10/day, and we are happy to accommodate oversized vehicles at the back of our lot. Depending on the size and the nature of the vehicle you wish to park with us, additional fees may apply. Be sure to inquire upon arrival.
Once you've parked your vehicle, and you're all set to head to Louis Armstrong New Orleans International, we're happy to offer your our complimentary, 24 hour shuttle service, to get you there, and back again. We've definitely got everything covered for you, and it's important to us that your trip gets started on the best foot possible, and that we exceed your service expectations. When you have any questions, concerns or feedback, we want to hear from you, so please do contact us, and we'll be more than happy to help.
Safety is everyone's main concern when it comes to long-term parking. Worrying about the safety of yourself when you're at our property, and your vehicle while you're gone, is the last thing we want you to have on your mind while you're traveling. Our lot is safe and secure. It's well lit, with 24 hour/day surveillance and consistent patrolling, to ensure the safety of you and your vehicle. You can travel with confidence, knowing that you've entrusted your vehicle to us!
When you're looking for great rates, at a great location, with the Hilton service that you know you can rely on, book your next MSY long-term parking stay with us at the Hilton New Orleans Airport!
Nearby Attractions
Louis Armstrong New Orleans International (0.4 miles)

Services, features and add-ons
Surveillance and patrols
Day parking available
Long term parking available
Find nearby parking in Kenner »
Key Details
Guarantee Your Spot Free + Easy Cancellations
How to park at this facility
ENTRY PROCEDURES
Please show your InstaPark Pass to the attendant for validation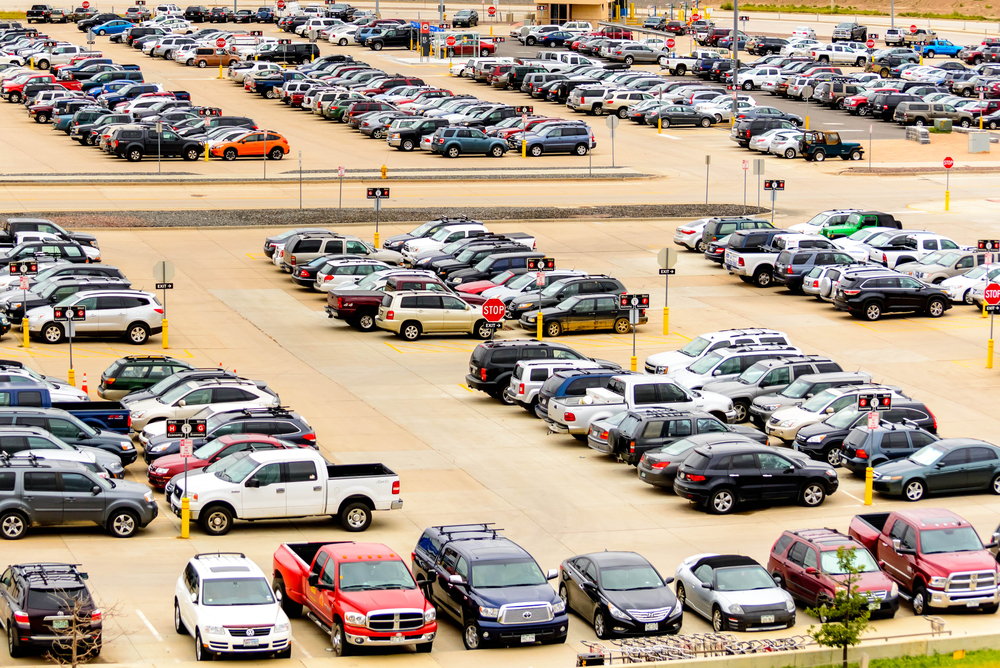 Parking location and directions
901 Airline Drive, Kenner, Louisiana United States 70062
Directions
I-10 West
From I-10 West, take exit 223 B, to Airport Road in Kenner, and head Northeast on I-10 East
Exit at 235A, Orleans Avenue, toward Vieux Carre, and merge onto Basin Street, then make a U-turn
Keep going onto Orleans Avenue, then turn right, to merge onto I-10 West, and keep right
Get off at exit 223B, towards New Orleans International Airport
Keep going and merge onto Airport Road
Stay left, and turn slightly left, to Airline Drive
Make a right onto Airline Drive, and you will reach Hilton New Orleans Airport
Hilton New Orleans Airport prices and rates
Daily rate
Day rate
$8.95 / day
Grace period: 0 hour
Customer Reviews
Customer Reviews (0)
Best Price Guarantee!
Book Now
Free + Easy Cancellations