General Mitchell International Airport
General Mitchell International Airport 5300 South Howell Ave, Milwaukee, Wisconsin United States 53207
Nearby parking lots

Location

5300 South Howell Ave, Milwaukee, Wisconsin United States 53207

Area

.
General Mitchell International Airport, MKE parking

Phone
Parking lot information
There will never be any more convenient airport parking than parking at the airport you'll be flying out of, which is why the long-term parking facility at General Mitchell International Airport is the best place in Milwaukee to park your car no matter how long you'll be gone for.
Here at MKE long-term parking, we provide some of the most convenient and safe airport parking around. It's important for us to provide excellent parking and customer service to all travellers looking to park here, especially because it's on the airport grounds. At rated between $7 and $23 a day, there are plenty of options to choose form in terms of where you park; but all of the lots are easily accessible by any of the airports entrances to the terminals and gates.
We provide our customers we provide electric charging for travellers so that they can ensure their electric vehicles are charged up and ready to go when they return to pick it up from our long-term parking lot. For the affordable fee of $5, we can provide you with all the power you'll need.
Unlike many parking lots in the city, our long-term parking facility provides plenty of space for oversized vehicles like trucks and vans. Vehicles above 7'0" are able to park in our Surface and Supersaver lots and can fit comfortably in the space provided depending on what kind of car it . Some vehicles might need to take up two parking spaces, in which case you would be charged for the use of both spots.
Being on airport grounds is not only convenient, but also one of the safest options for your car. All of the same security features you would find inside any airport can also be found in our parking lots. This means a well-maintained facility with excellent lighting, security staff and surveillance cameras there to keep everything under control. We take the utmost pride and care of each and every car in our lot, treating them all like our own vehicles.
Book today for the best parking in Milwaukee!
Nearby Attractions
General Mitchell International Airport (0.0 miles)

Services, features and add-ons
Security guard
Video surveillance
Offer day parking
Offer night parking
24-Hour Access
Easy online booking
Find nearby parking in Milwaukee »
Key Details
Guarantee Your Spot Free + Easy Cancellations
How to park at this facility
ENTRY PROCEDURES
Please show your InstaPark Pass to the attendant for validation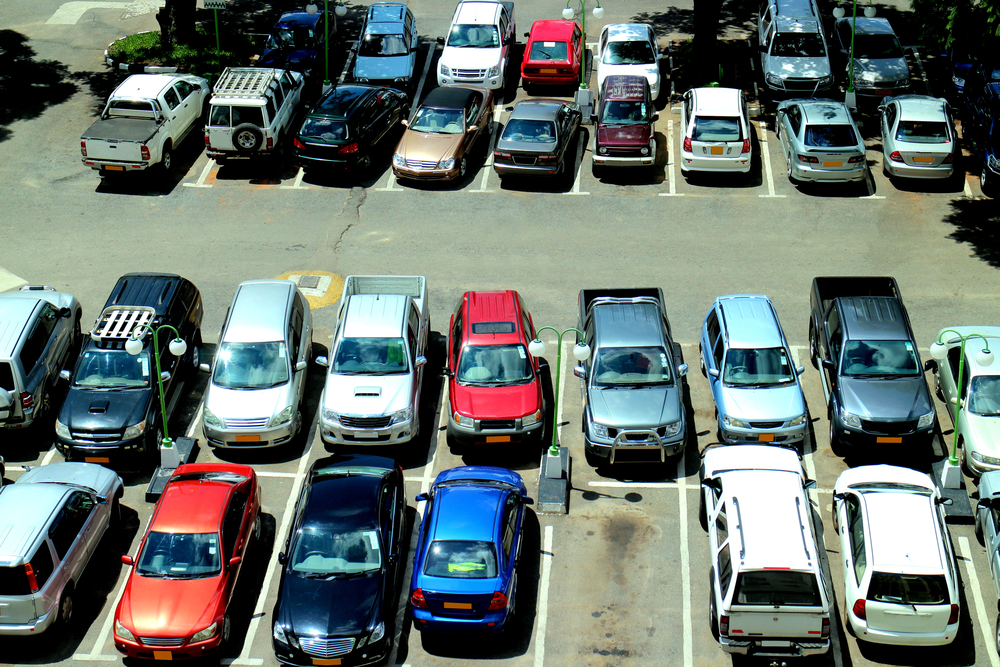 Parking location and directions
5300 South Howell Ave, Milwaukee, Wisconsin United States 53207
Directions
From Caledonia
Start by heading west on 5 1/2 Mile Rd toward County Rd V
Continue for 1.4 mi
Make a right onto the US 41 N ramp
Merge onto I-41/I-94 W
Continue for 8.4 miles
Use exit 318 for WI-119
Keep driving onto WI-119 E
Continue for 1.4 miles
Your final destination will be on the right
From Shorewood
Begin by heading west on WI-190 W/E Capitol Dr toward N Bartlett Ave
Continue for 1.7 miles
Make a right turn onto WI-57 N
Remain in the right lane to take the ramp onto I-43 S
Keep driving for 9.4 miles
Keep driving onto I-94 E
Stay in the right 2 lanes to take exit 316-319 toward Airport/College Ave
Continue for 1.4 miles
Remain right at the fork to continue on Exit 318, follow signs for WI-119/Gen Mitchell/International Airport
Keep driving onto WI-119 E
Your final destination will be on the right
General Mitchell International Airport prices and rates
Daily rate
Day rate
$12.50 / day
Grace period: 0 hour
Customer Reviews
Customer Reviews (0)
Best Price Guarantee!
Book Now
Free + Easy Cancellations