Fly Away Airport Parking 1671 Murfreesboro Pike, Nashville, Tennessee United States 37217

Compare rates
Nearby parking lots

Location

1671 Murfreesboro Pike, Nashville, Tennessee United States 37217

Area

.
Nashville International Airport, BNA parking

Phone
Parking lot information
Fly Away Airport Parking has the best long-term BNA parking discounts available! We have a variety of savings programs that you can benefit from. We're proud to offer discounts to members of the military, police, and fire department on presentation of valid ID! Our frequent parker program lets you get in on the savings, free of charge! Just sign up with Fly Away Airport Parking online, and earn points toward free parking. We have ongoing discounts and coupons available on our website, so check out what we have going on when you book your BNA parking reservation so you don't miss out! We have discounts available for travel agents as well, so let our staff know when you arrive is you qualify for these additional savings.
If you are looking for great parking deals, click here to Compare and Reserve parking at BNA Airport.
Our full-service valet staff will park your car for you, and load up your luggage, so you don't have to lift a finger once you arrive! The shuttle will then take you straight to your terminal at Nashville International Airport. We can even wash and detail your vehicle for you while we have it. We're about much more then just long-term BNA parking - we care about our customers!
We offer a choice of monthly or daily rates, depending on your long-term BNA parking needs. If you travel frequently for business, then our corporate rate program could be the best option for you. Our corporate program gets your special rates on BNA parking, while earning you points toward additional perks, like free parking or auto-detailing!
Shuttlefare.com is the #1 resource for finding and booking shared ride and private airport transfers around the World. You can pre-book / schedule a pickup at over 1000 airports and 10s of thousands of locations easily on your phone or desktop. Sort by vehicle preference, whether you have 100 people or it's just yourself, Shuttlefare can make travel so much easier and save you money by comparing top operators before your trip.
Nearby Attractions
- Nashville International Airport (3.2 miles)
- Nashville Zoo at Grassmere (6.2 miles)
- Belmont University (10.6 miles)

Services, Features And Add-ons
- Valet parking
- Frequent Parker Program
- Well-lit, secure lot
- Luggage assistance
- Monthly and daily rates
- Travel agent discounts
- Corporate rate program
- Free airport shuttle
- Optional car wash and detailing
- Military, Police, and Fire Dpt. Discounts
Find nearby parking in Nashville »
Key Details
Guarantee Your Spot Free + Easy Cancellations
How to park at this facility
ENTRY PROCEDURES
Please show your InstaPark Pass to the attendant for validation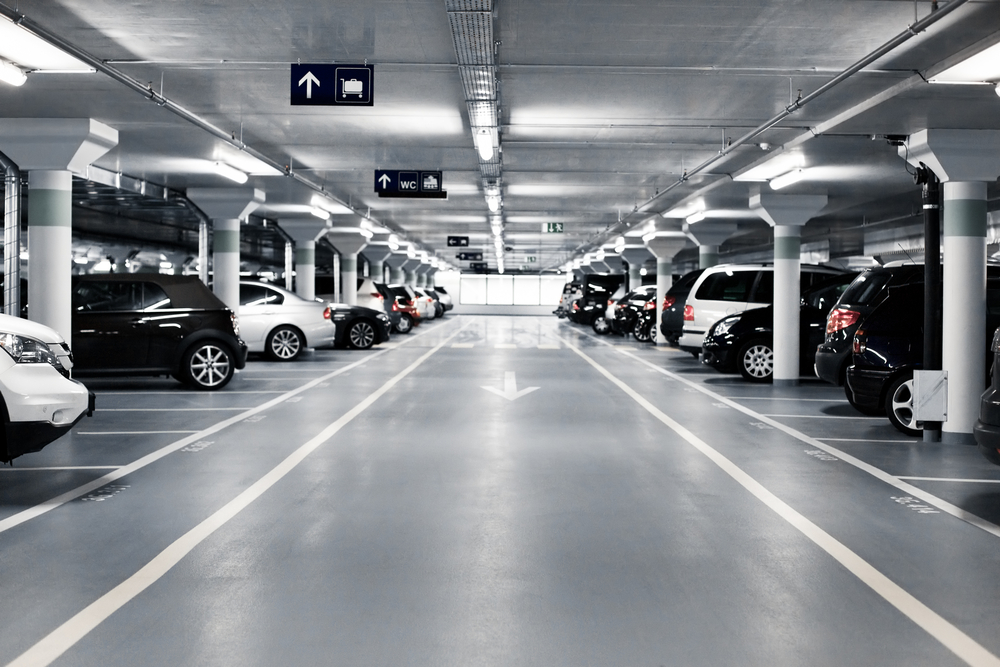 Parking location and directions
1671 Murfreesboro Pike, Nashville, Tennessee United States 37217
Directions
Via I-40
Drive southwest on I-40 W
Get off at exit 216 for TN-255/Donelson Pike toward International Airport
Keep left, and turn left onto TN-255 S/Donelson Pike
Make a left onto Murfreesboro Pike
We're located on the right
Via I-440 and Murfreesboro Pike
Merge onto I-440
Get off at exit for I-24 W toward Nashville/Knoxville/I-40 E/Airport
Stay to the right, following signs for US-41 S/US-70S E
Merge onto US-41 S/US-70S E/Murfreesboro Pike
We're located on the right
Fly Away Airport Parking prices and rates
Daily rate
Day rate
$8.95 / day
Grace period: 0 hour
Customer Reviews
Customer Reviews (0)
Best Price Guarantee!
Book Now
Free + Easy Cancellations