Clarion Hotel Airport 5311 S. Howell Ave., Milwaukee, Wisconsin United States 53207

Compare rates
Nearby parking lots

Location

5311 S. Howell Ave., Milwaukee, Wisconsin United States 53207

Area

.
General Mitchell International Airport, MKE parking

Phone
Parking lot information
It's easy to get up close & personal with the General Mitchell International Airport when it comes to long-term parking when you parking at the Clarion Hotel! At just 2.6 miles from MKE, it's one of the closest and most convenient locations to leave your car behind while you travel, no matter where you're headed and how long you'll be gone.
The great thing about our parking lot is the fact that it's accessible 24 hours a day, 7 days a week. That means, no matter what time your flight in or out is, you'll have access to drop off or pick up your car. Booking online is easy, and once you arrive to drop off your car you simply need to bring in your reservation receipt and bring it to the hotel's front desk so that you can check in. After you bring in your slip, we take care of the rest! Be sure to get to the hotel 15 minutes before you want to get to the airport to allow for parking, check-in and getting onto the shuttle bus.
We also provide a free shuttle bus service that brings you from our long-term MKE parking lot directly to the airport in no time flat. It runs 24 hours a day and arrives every few minutes so you're not waiting very long for the next one to arrive. Our driver will even help you get your bags out of your car and onto the shuttle bus so you don't have to do any heavy lifting before your trip even begins.
At just $6.50 a day, this is one of the most cost-effective long-term MKE parking lots and being this close to the airport, you get plenty of value for the cost. Being next to an excellent hotel also means you benefit from much of the features that are part of the hotel property already - including great security features, surveillance cameras and great staff to keep the hotel and the parking lot in excellent condition. Rest assured, your vehicle will be in good hands when parking in our long-term MKE parking facility.
Book online today to skip the rush!
If you are looking for great parking deals, click here to Compare and Reserve parking at MKE Airport.
Shuttlefare.com is the #1 resource for finding and booking shared rides and private airport transfers around the World. You can pre-book / schedule a pickup at over 1000 airports and 10s of thousands of locations easily on your phone or desktop. Sort by vehicle preference, whether you have 100 people or it's just yourself, Shuttlefare can make travel so much easier and save you money by comparing top operators before your trip.
Nearby Attractions
General Mitchell International Airport (2.6 miles)

Services, features and add-ons
Security guard
Video surveillance
Offer day parking
Offer night parking
24-Hour Access
Easy online booking
Hotel adjacent
Find nearby parking in Milwaukee »
Key Details
Guarantee Your Spot Free + Easy Cancellations
How to park at this facility
ENTRY PROCEDURES
Please show your InstaPark Pass to the attendant for validation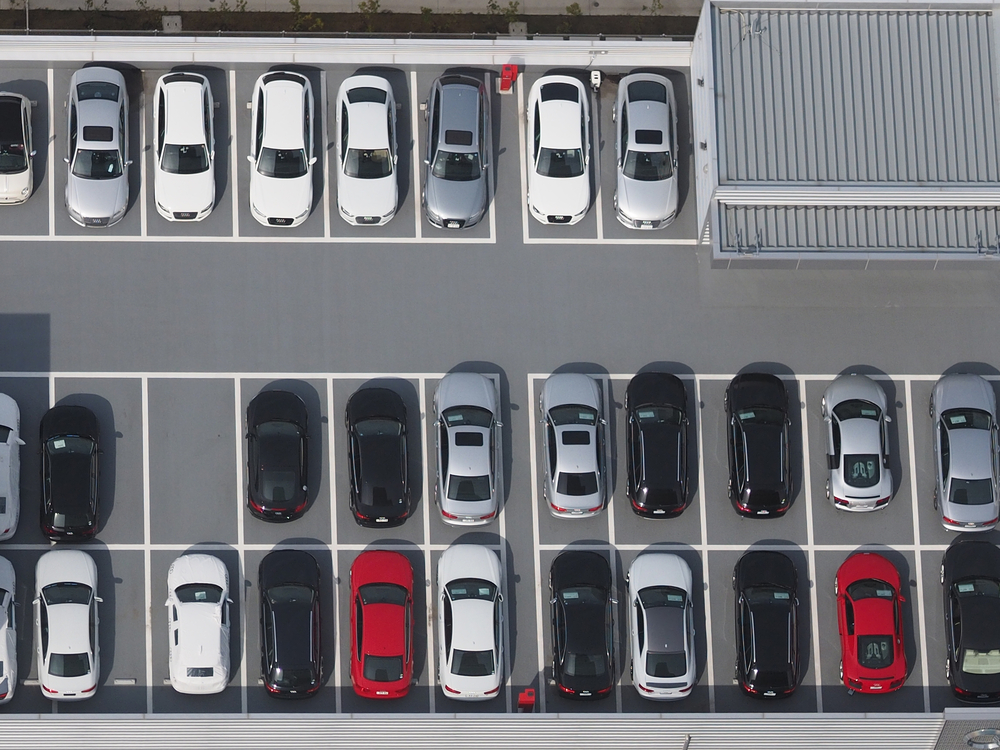 Parking location and directions
5311 S. Howell Ave., Milwaukee, Wisconsin United States 53207
Directions
From General Mitchell International Airport
Start by heading east
Keep driving straight
Make a right toward E Joseph M Hutsteiner Dr
Make a left at the 1st cross street onto E Joseph M Hutsteiner Dr
Make a left onto S Howell Ave
Your final destination will be on the right
From Caledonia
Start by heading west on 5 1/2 Mile Rd toward County Rd V
Continue for 1.4 miles
Make a right onto the US 41 N ramp
Merge onto I-41/I-94 W
Continue for 8.4 miles
Use exit 318 for WI-119
Keep driving onto WI-119 E
Use the exit toward WI-38/Howell Ave
Keep driving straight onto W Air Cargo Way
Stay in the left lane to turn left onto S Howell Ave
Make U-turn at E Joseph M Hutsteiner Dr
Your final destination will be on the right
From Shorewood
Begin by heading west on WI-190 W/E Capitol Dr toward N Bartlett Ave
Continue for 1.7 miles
Make a right turn onto WI-57 N
Remain right to take the ramp onto I-43 S
Merge onto I-43 S
Use exit 314B for Howard Ave
Make a right onto W Howard Ave
Make another right onto S Chase Ave
Keep driving onto S Howell Ave
Your final destination will be on the right
Clarion Hotel Airport prices and rates
Daily rate
Day rate
$6.50 / day
Grace period: 0 hour
Customer Reviews
Customer Reviews (0)
Best Price Guarantee!
Book Now
Free + Easy Cancellations