Central Parking 7601 Essington Avenue, Philadelphia, Pennsylvania United States 19153
Nearby parking lots

Location

7601 Essington Avenue, Philadelphia, Pennsylvania United States 19153

Area

.
Philadelphia International Airport, PHL parking

Phone
Parking lot information
The Parking Spot 2
We're happy to offer incredible rates for PHL long-term parking. We offer covered and uncovered parking options. Our uncovered parking rates start at $9.95/day, and our covered parking rates start at only $13.95/day. We've got what you're looking for, at our very well maintained facility, and we are open 24 hours/day, 7 days/week, to serve you. Included in our incredible rates, are additional services, such as trunk-to-terminal shuttle service that runs every 5-7 minutes. We even have a shuttle tracking app, so that you can track our shuttles. Between 11pm and 7 am, you can call us on demand, for shuttle service.
We're happy to offer complimentary luggage assistance, provided by our incredibly friendly drivers, as well as a complimentary bottle of water for you, upon check out. We know that it's the little things that make a good experience great, and we take pride in going the extra mile for all of our guests. Whenever you have any questions at all about our facility or any of the services that we offer, please reach out to us, and ask us any questions you may have. We're always here to assist you, and we want to ensure that you have all the peace of mind you possibly can, when you're using our services.
Our check-in and check-out services are incredibly fast and efficient, and we are fully staffed 24 hours/day, to serve you as best we can. We want to help make sure that your vehicle is checked-in, and you're at the airport, as quickly as possible. Similarly, upon your return, we want to ensure that we can get you on your way home, as quickly, efficiently and safely as possible.
The Parking Spot 2 offers excellent covered and uncovered parking options, to meet all of your needs for PHL long-term parking! Book your vehicle with us today!
Services, features and add-ons
Nearby Attractions
Philadelphia International Airport (2.1 miles)

Outdoor & Covered parking lot
Offer daily parking
Offer weekly parking
Complimentary shuttle service
Complimentary bottled water
Find nearby parking in Philadelphia »
Key Details
Guarantee Your Spot Free + Easy Cancellations
How to park at this facility
ENTRY PROCEDURES
Please show your InstaPark Pass to the attendant for validation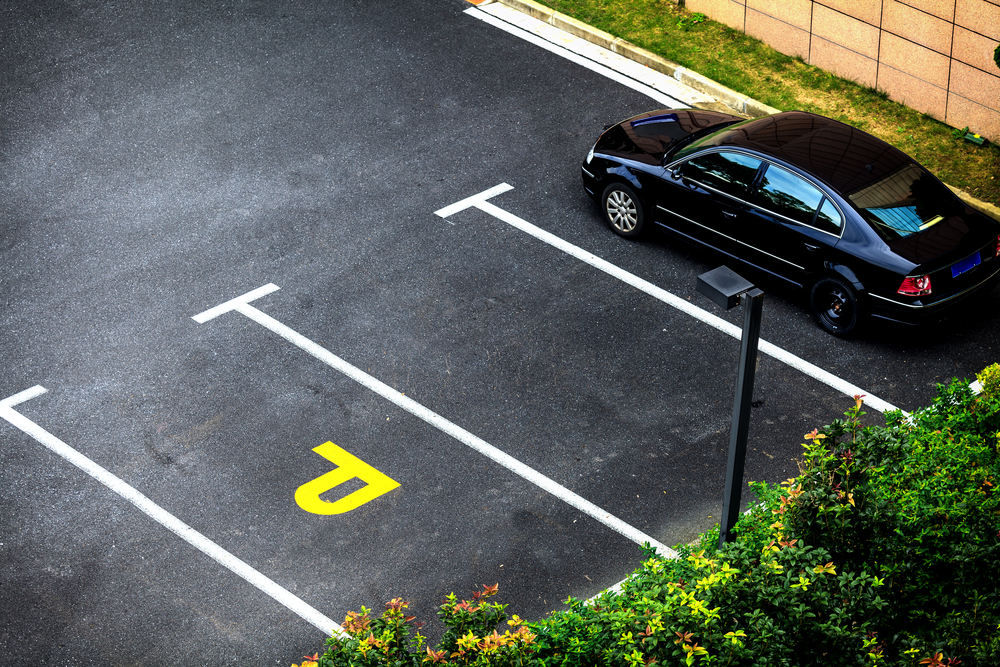 Parking location and directions
7601 Essington Avenue, Philadelphia, Pennsylvania United States 19153
Directions
From I-95 South, take exit 14 for Bartram Avenue toward Essington Avenue, continuing onto Bartram Avenue
Make a right onto Essington Avenue, and then make a left
The Parking Spot 2 will be on your right
Take I-76 East toward International Airport, and stay in the middle lane, taking exit 347B, for Passyunk Avenue/Oregon Avenue
Turn right onto West Passyunk Avenue, following signage for I-95 south
Continue on Essington Avenue, and make a right, then make a left
The Parking Spot 2 will be on your right
Central Parking prices and rates
Daily rate
Day rate
$9.50 / day
Grace period: 0 hour
Customer Reviews
Customer Reviews (0)
Best Price Guarantee!
Book Now
Free + Easy Cancellations