Best Parking (Garage) 45 SE 2nd Street, Miami, Florida United States 33130
Nearby parking lots

Location

45 SE 2nd Street, Miami, Florida United States 33130

Area

South Miami Avenue & SE 1st Avenue
Downtown Miami

Phone

Shuttle
Parking lot information
Best Cruise Parking offers a great parking solution for Port of Miami Cruise parking customers. We provide parking services at the most affordable pricing in the market! We are conveniently located near the Port of Miami. Our commitment to our customers at Best Cruise Parking is our number one priority. We excel in providing excellent customer service, while also ensuring your vehicle(s) security.
Best Cruise Parking offers free shuttle service to and from the port of Miami. Take advantage of the Best we are certain you wont have any regrets!
If you are looking for great parking deals, click here to Compare and Reserve parking at Port of Miami.
Shuttlefare.com is the #1 resource for finding and booking shared rides and private airport transfers around the World. You can pre-book / schedule a pickup at over 1000 airports and 10s of thousands of locations easily on your phone or desktop. Sort by vehicle preference, whether you have 100 people or it's just yourself, Shuttlefare can make travel so much easier and save you money by comparing top operators before your trip.
Once you arrive to the parking garage you must go to the last floor and the parking attendant will check you in.
At the time of check in you must provide the attendant with your reservation information, name of the ship and amount of guest(s) traveling with you.
Your driver will provide you with pick up instructions. A document with multiple flags explaining the guidelines will be provided. Please keep this document with you as it will be beneficial for the shuttle drivers to locate you during pick up.
Upon returning from your voyage you will flag our drivers utilizing the document previously provided to you prior to departing.
Somethings to keep in mind:
• We will provide courtesy shuttle services to and from the port.
• The shuttle service is a courtesy, in the event that you opt for other means of transportation it will be solely at your own expense.
• The shuttle drivers will assist all passengers with their luggage.
• Upon arriving from your cruise, you must report to the designated pick up area to ensure proper pick up.
• If you do NOT see our shuttles please immediately call the number on the provided document to report arrival.
Shuttle Service
Pick up at the port for arriving customers ONLY starts at 7:30 AM
Regular to and from the port shuttle service starts at 11:00 AM and runs continuously throughout the day until 2:30 PM.
ONLY (4) passengers will be shuttled to the port of Miami as a courtesy free of Charge, any additional passenger (s) must be dropped off at the port prior to arriving at our parking facilities.
We reserve the right to substitute self-parking of your vehicle for valet parking services at our sole discretion.
Please be sure to look for our specific vans with our logo only: BESTCRUISEPARKING.COM
We DO NOT provide service to Bimini Fast Cruise. We DO NOT park overside vehicles such as RV'S or Trucks.
All reservation cancellations are subjected to a $10.00 cancellation fee. All Cancellations must be done 24 hours in advance, in the event that such guideline is not met, no refunds will be granted.
Find nearby parking in Miami
Key Details
Location 45 SE 2nd Street, Miami, Florida United States 33130
Area South Miami Avenue & SE 1st Avenue
Downtown Miami
Customer Support 1-800-851-5863
Shuttle Pickup Hotline 786-780-9329
Nearby attractions Port of Miami cruise port parking - 1 mile
Parking Type Parking lot
Spots Total 40
Max height 6' 6"
Local time Dec 04, 2023 01:12 AM
Guarantee Your Spot Free + Easy Cancellations
How to park at this facility
ENTRY PROCEDURES
UPDATE: BEST CRUISE HAS MOVED TO A NEW LOCATION 45 SE 2ND STREET MIAMI, FL 33130

UPON ARRIVING see the attendant and present your InstaPark parking confirmation. if no attendant is present pull a ticket from the machine and park.

Our check in starts at 10:30 AM, shuttle service to the port starts at 11:00 AM and runs continuously throughout the day until 2:30 PM.

ONLY (4) passengers will be shuttled to the port of Miami as a courtesy free of Charge, any additional passenger (s) must be dropped off at the port prior to arriving at our parking facilities.
EXIT PROCEDURES
Pick up at the port for arriving customers ONLY starts at 7:30 AM.

Upon returning from your cruise please follow the guidelines provided by your driver. In the event that the 25 minute pick up grace period has been exceeded, call the shuttle dispatch hotline at 786-780-9329

Please be sure to look for our WHITE vans with our specific logo only: BESTCRUISEPARKING.COM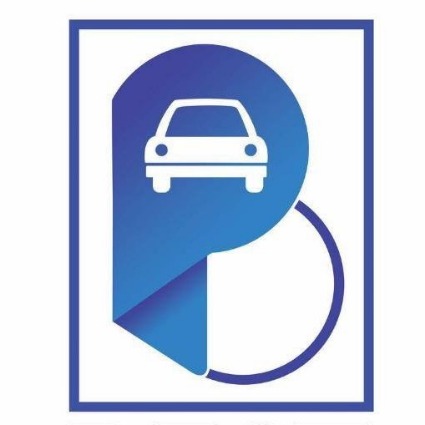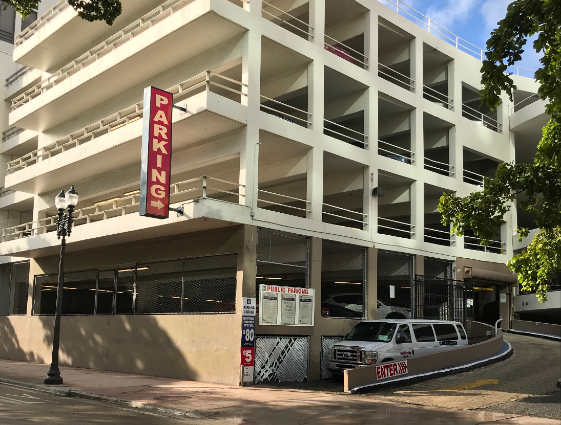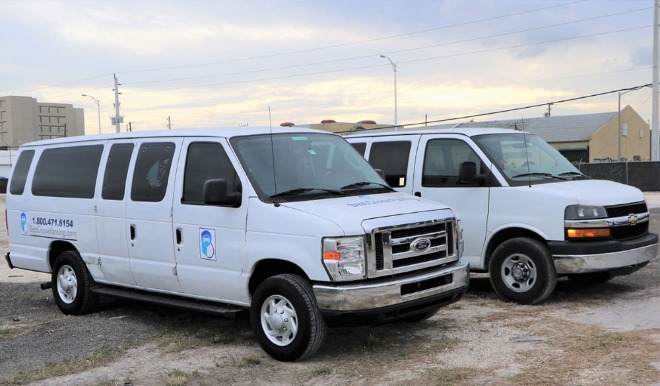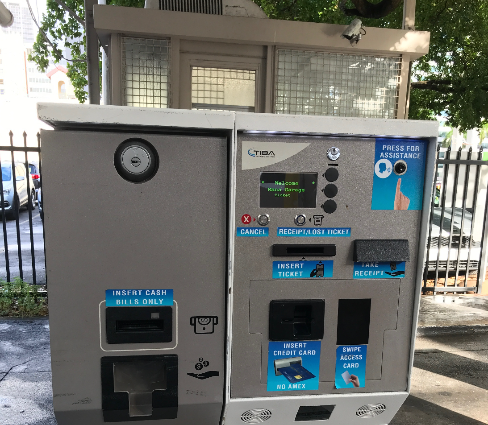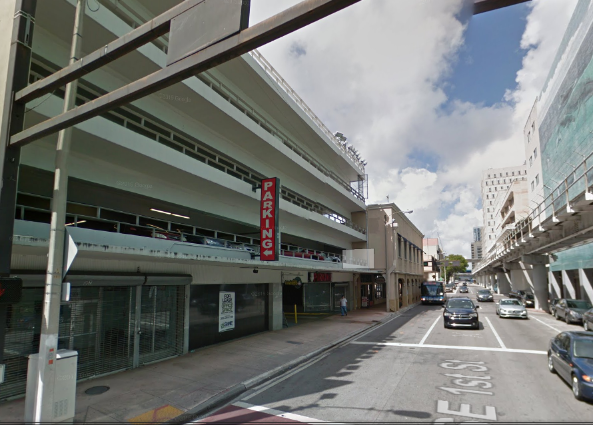 Services, Amenities, Features and Add-Ons
Port Access Fee
Miami Service Fee
Parking location and directions
45 SE 2nd Street, Miami, Florida United States 33130
Best Parking (Garage) prices and rates
Daily rate
Day rate
$9.99 / day
Grace period: 3 hours
Add-ons
Port Access Fee
$5.75
Miami Service Fee
$5.00
Indoor Parking
- no charge -
Customer Reviews
Customer Reviews (323)
Janice F.

Apr 23, 2020

The code did not work to exit the garage. We had to use a credit card. We have been chasing Instapark ever since with no luck, just get a different story with every contact. DO NOT USE these people.

Hagop A.

Feb 04, 2020

Once again, the location had changed and we were not notified. We had to figure out where the new location was and had to drive to that location. Twice in 2 years. Not a good way to get ratings.

Richard C.

Dec 23, 2019

Exactly what we needed.Thank you.

Franklin W.

Dec 15, 2019

Unfortunately the directions I got on my Google map (on computer) said take exit 2C off of I95. there was no exit 2C. We wondered around Miami looking for 45 E 2nd Street. Asked several people with no avail. After 1 and 1/2 hours We lucked onto 45 E 2nd. Upon our return from the cruise We were picked up by a very personable young man. We spent over 30 minutes finding the right garage. After going to 3 different garages ( where the driver would ask "Is this it ?") we found our garage but couldn't get in through the locked entrance. We made or way with luggage to the elevator and went to the top level got our car then went to the exit on ground floor. Unfortunately the key was not opening the gate (arm). We were car 5 in line and a few more on the way. Finally with some Magic from an attendant the exit arm became operational. Thank God WE were free. F Wiggins

Daniel C.

Dec 14, 2019

To begin, the address that was originally booked mapped to a sidewalk in the middle of an intersection of a street. I never received any email I'm reference to where I was supposed to actually go for a changed address. Luckily my uncle used the same parking a week prior and told me an address to go to. Even the address my uncle told me to go to, the male at that location gave me a flyer and told me it was again moved to another location. After finally locating the garage there was very limited parking. The shuttle then finally arrived and took us to our cruise ship. After we came back from our cruise, the flyer provided to us advised shuttles would be starting at 7:30AM and running every 30-45 minutes until 11AM. I was off of the cruise and standing in the designated area at 7:33AM only to find no shuttle waiting. After approximately 30 minutes, the flyer advised to call a number provided on the flyer if a shuttle was not seen within 30 minutes. I then attempted to call the phone number provided 17 times with no answer and the voice mail was full so I was unable to leave any messages. At this time approximately 20+ people were now all waiting for the same shuttle service to arrive. Once the shuttle arrived (over an hour later) it was only one shuttle which everyone then began arguing over who was in line first and who was waiting to longest as only about 8 people could fit into the shuttle. It got to the point where per pole started taking LYFT/UBER/Taxis instead of waiting for the shuttle. Overall the entire experience was terrible and I will not be using this shuttle experience ever again.

William P.

Dec 09, 2019

Arrived at location that they sent us, the new address because they moved and that was an abandoned parking garage. Called the number on the sheet and that was disconnected. Finally got a hold of someone at a second number and was sent to another garage where they checked us in and then sent us to another garage where we waited almost 40 minutes to be picked up and taken to the ship. Upon leaving the ship we were picked up within a half hour and taken to the wrong parking garage. All 11 occupants of the van was at the other garage, not the one the driver took us to and he didn't know this. You would think the driver would have known that when he checked on the iPad he was working with. So that trip took us almost 45 minutes to get to the correct location and then he left after explaining he left a key card for us to swipe and get out of the garage. That card didn't work and we were all lined up and couldn't get out. The call number rang to someone who's voice mailbox was full so we couldn't leave a message or talk to anyone. Finally the gentleman from the lot next door came over and we explained what was going on and he had a card and let us all out. This was by far the worst parking experience I have ever encountered and will probably never use your facilities again and will be letting everyone know this. Your process needs serious revamping.

robert d.

Dec 03, 2019

Personnel courtois endroit sécuritaire

Kristie K.

Nov 07, 2019

The flyer we were given had an incorrect address. Always double check

John S.

Nov 04, 2019

Completely disorganized. They had little clue when we arrived but the shuttle driver was nice. Our return was completely botched and after waiting an hour and talking to them being assured that the shuttle was 5 minutes away, we took an Uber. I would never use them again.

SHOMIKA C.

Oct 28, 2019

No issues, smooth transition to and from cruise port! Will be booking this place again

Miguel T.

Oct 15, 2019

Everything good but the morning that we arrive no body at the gate and when I put the ticket in the machine it was charging $168. We were lucky that a guy was cleaning and he opened the gate for us when he saw we came from a cruise.

Aleksandr Z.

Oct 15, 2019

I was parking in Best Parking second time and had pretty good experiences. It was quickly and comfortable

Joshlyn S.

Oct 12, 2019

I was told that I would be able to bring 6 passengers along at an extra rate, but once I got to parking the attendant was very rude and told me I could not bring additional passengers which almost resulted in me missing my trip! I had to make arrangements coming back from my trip for other passengers!

Natasha F.

Sep 28, 2019

The service was excellent. I forgot my paper and I called the office ,described what I had on and within a few minutes they came to pick my crew up.All of us was not there and the driver still waited with patience for the rest if my crew to get there.He was very nice and professionally patience. When we arrived to the deck my car was just as I left it.Safe

Daniel F.

Sep 15, 2019

1) Nos dieron la dirección errónea. Es increible que no nos hayan informado de la dirección real. no sabiamos a quien recurrir. Este problema afectó a varioa autos 2) El lugar de parking REAL no estaba señalizado creando confusión al no saber donde era 3) las indicaciones que nos dieron a la entrada fueron pobres 4) el lugar que se menciona y las fotos del sitio web es engañoso : SE TRATA DE UN PARKING PUBLICO!!!!! QUE CLARAMENTE ADVIERTE QUE NO HAY VIGILANCIA. 5) FINALMENTE ENVIARON UN TRANSPORTE PARA TRASLADARNOS DESDE EL PUERTO DE CRUCEROS DONDE TENÍA MENOS ASIENTOS QUE LOS PASAJEROS A TRANSPORTAR: FALLA DE SEGURIDAD NUNCA MAS!!!!

Daniel F.

Sep 15, 2019

1) La dirección informada era errónea y afectó a varios autos. Nosotros no sabíamos a quien acudir. Es increíble que no nos hayan informado la dirección real. 2)La dirección REAL

Carnelli D.

Sep 10, 2019

Everything was great after finding out that the location had changed reference repairs on the original address that was given.

Thomas M.

Aug 31, 2019

We arrived at the pickup location at 7:15am. The paperwork said to wait for shuttle and wave down starting at 7:30. We waited till 8:30 to get first shuttle then he took 30 min circling Terminals for other travellers. The cost of this parking not worth the 2hrs of time lost waiting.

Shirley R.

Aug 27, 2019

Excelente servicio, muy puntuales, organizados, amables y un servicio de primera VIP, yo se los recomiendo

ALLINS A.

Aug 24, 2019

good price and excellent service

John W.

Aug 20, 2019

Convenient. Was suppose to open at 10:30am but guy didn't come until 11. Waited about 1/2 hour on return trip. I would use again

nadia c.

Aug 18, 2019

The day that we went to park the car the employee that took US to the airport was driving to fast seance he took of from the floor of parking lot.Thats how we started a vacation that took us 3 years yo saved the money for these he thinks thats a Joke and we kids inside.

nadia c.

Aug 18, 2019

More than one hour to pick us up at the port with 3 kids waiting un the sun call and said i will be there in 7 minutes this is ridicules i defenetly going to do something about this we pay parking for 2 cars IT wasnt free.very disapointed.

Barry C.

Aug 18, 2019

Shuttle driver was very nice and got us to cruise port quickly.

Vince B.

Aug 16, 2019

The parking shuttle van from the port to the garage was disappointing. We had to wait over 45 minutes for the shuttle.

Norma S.

Aug 15, 2019

iI was pleasantly surprised at how easy you guys made parking. At first I thought I screwed up because were were so far from the port, but everything went smoothly. We got to the port with plenty of time and no hassle with traffic. The return was a little confusing because we didn't know where the pick up was. We soon were pointed to the HUGE WELCOME SIGN ON THE WALL OF THE TERMINAL and everything else went smoothly and we were driven away from the crazy terminal and left right by our cars on the third floor. HONORABLE MENTION: The guy who answered the phone the 2x I had to call to find out if the bus was coming for us or where the pick up spot was. I will be using you guys again when I cruise from Miami. Thank you and keep up the good work.

Aaliyah W.

Jul 30, 2019

On time, good service, came at a good time

Sarah A.

Jul 29, 2019

We were a little confused when the GPS took us the the parking area across the street! After finding out it was actually in a garage way for everyone we were fully relieved. The parking garage had enough space and the price was definitely affordable too!! Check-in was easy, drop off and pick up were great too! Any time I need cruise parking in MIA I'm defiantly coming back here!!

Paula and Dennis C.

Jul 29, 2019

Parking here for our cruise was a great experience. Arrival at the garage was easy and organized. The shuttle driver got us to the pier quickly and efficiently. When we returned from our cruise, we followed the directions given to us and the shuttle was there waiting for us. We would definitely recommend using this facility!

Moses S.

Jul 22, 2019

We did not receive an email telling us the lot was moved. After trying to call the number given with no answer, we called the shuttle number and we were given the new address. Fortunately we had enough time to search.

SANDRA F.

Jul 22, 2019

Never got picked up....Had to take a lyft back to the garage and then drive back to the port to pick up my family.....I waited for over an hour for pick up....

Elliot P.

Jun 29, 2019

It was very difficult to find the garage... nothing on our receipt or paperwork said to go to the 7th floor to check in. The driver was similar to a bus driver in Mexico - crazy and too fast. When we disembarked, we followed the masses of people that used various locations of 'Best Parking' and waited for over 45 minutes. We called and were told they were on their way. We waited another 15 minutes and then got an Uber - just as one can for over 50 people showed up. When we got to the garage and got in the car, we saw no one on the 7th floor, and the directions never explains what to do to get out of the ticketed garage. We went down and couldn't get out, called the office and she yelled at us about getting a ticket signed up on deck 7. We explained that there was no one there. She argued, so my husband went back up and saw a man who'd been sleeping in a chair out of our view. It was not a good experience at all and we would rather pay the $22/day to use RC parking instead of your company for any of our future Miami cruises.

Rejane P.

Jun 29, 2019

Very bad experience. Very disorganized crew.

nelson a.

Jun 25, 2019

Absolutely the worst service and parking ever. Waited an hour just to park. Waited an hour and a half for a shuttle from the port to the parking garage after the cruise.

Adam D.

Jun 25, 2019

Had to drive up to 7th floor of a parking garage to find out it was locked so I couldn't park and the shuttle was not coming. It was 2:35pm and the paperwork said they come until 3pm. Written on a whiteboard there it said last shuttle was 2:30pm so I was screwed. Had to drive all the way back to the port and park there (which I was trying to avoid).

Sandra` C.

Jun 24, 2019

First, our original reservation was canceled. The second reservation cost more and I was told it's because it's covered parking which was a LIE...we had to park outside on the 5th floor . Third, We waited 1.30 hours in the hot sun which young children for pickup from the port. ..very poor experience...won't use you guys again.

Laura A.

Jun 16, 2019

There was no building at the address on the letterhead. We trie to call customer service and no one answered. Had to find a different lot. Will not be paying for this.

Gary J.

Jun 09, 2019

Had very difficult time finding parking garage entrance, very small sign, pulled into garage, NO ONE there, a few others people there for parking, they informed me to go to 7th floor, I left my wife and luggage on first floor, there was a person there, parked car, back down just to find my wife by herself, a van had come picked up people and left, wife was scared and crying when I got there, I called your number quite a few times NO RESPONSE finally guy from up on the 7th came down, said van would be there in 10 to 15 mins and he left. I hour later van shows up. Hot/upset.and frustrated we got to the ship. Up on return was where we were told to be at 0730 and no van, called number at 0800 and was informed would be there any minute, packed into a van and taken to garage, luggage off with another senior couple up to 7th floor got car and left. NO WAY will I ever use you again, and I will inform all family/friends/co-workers of my very bad experience . I will park at cruise terminal, take cab before I use your NON service again

JOSEPH C.

Jun 07, 2019

very unorganized. long wait for shuttle both ways

Rubi S.

Jun 05, 2019

Near the port. Safe. Punctual shuttle service

Alice G.

Jun 04, 2019

I thought when I booked the reservation that the car would be in a covered area but it was on the rooftop. The shuttle drivers were helpful.

Nicolas A.

Jun 04, 2019

The shuttle left us 3 times after we got back from our cruise. We had to ask one of the traffic directors to flsf the shuttle down, and even still they didn't stop. We called, and the dispatcher told us we were lying and weren't waiting for over an hour. Honestly, worst service ever and wouldn't recommend to anyone

Tina C.

May 26, 2019

Had to wait over 45 min for shuttle back to garage after getting off cruise.

Kawain S.

May 21, 2019

I could not find the garage and no one answered the phone. I ended up paying $66 to park at the port. I'm awaiting my refund from you.

William M.

May 19, 2019

The service was awesome! There was no stress about parking and getting the rod to the Cruise.

ricarno l.

May 15, 2019

I've been waiting for so long I had to call a Uber to drop me to pick up my car. Bad experience

George C.

May 14, 2019

Good on departure, ok on return

Frederick M.

May 11, 2019

Waited for an hour at the terminal for the shuttle van, when it finally showed up, there were about 25 people in line, it only took 8. We took a cab to the parking garage!

Marsha A.

Apr 30, 2019

I ended up having to pay $16 additional before I left. Even though I pre paid my stay. Terrible experience. Will never use you again.

April L.

Apr 27, 2019

We liked that the pick up spot was very specific.

Elizabeth D.

Apr 27, 2019

The shuttle to the port was extremely late! We waited for 2 hours for it to come and finally had to spend $40 in a taxi ride to the port terminal. There was no one there to tell us when it would come, why it was late and you cannot get anyone to answer the shuttle in general numbers. The shuttle did come about ten minutes later, but we were afraid we would miss our checki. Time so $40 wasted! So angry

Richard B.

Apr 21, 2019

8am to 4pm are you kidding !!! got there 430pm could not park my car , yet the parking lot is shared with the city and is open 24 hours

Winston H.

Apr 14, 2019

This made our trip even better.

Sharon S.

Apr 14, 2019

Wonderful experience! Will recommend to others and will use again next time we cruise from Miami.

Tyler J.

Apr 13, 2019

Staff were confused on how to check us in. Slow pick up from terminal and we had to take an elevator to the 7th floor they wouldn't drop us off to our car.

John M.

Apr 13, 2019

The location is not identified, not easy to find. The shuttle to the ship port was ok (shuttle service slow). Return via the shuttle was IMPOSSIBLE...no organization, the driver wouldn't talk or listen to my wife and when I spoke to him all he said "another shuttle coming"...we arrived at pick up spot at 8:05, at 10 am we took a taxi back to the garage. (Your company owes us 14.00 for the taxi fare)....2-3 shuttles arrived at terminal B/C, no seats available. Chaos and angry passengers, no place to line up...this is not a way to run a business..... You need MANY MORE shuttles to handle all the passengers whose money you take for a service NOT provided. Get organized....we felt very disrespected and cheated by your company. It is NOT the drivers fault and they should not have to listen to irate passengers so you can have more "dinero" in you pocket..... The police officer at the Port-terminal B/C helped us to get a taxi since they were refusing to take us as your garage was so close....needless to say, we are very unhappy with the service you provided at this location. We wouldn't recommend your company based on these facts.

Alan R.

Apr 09, 2019

No signs at street level, no signs once you are in the garage telling us to go to the 7th level, address on parking lot sign is not 221. No one was outside where they could be seen when we got to the 7th level. The only way we knew what to do was to stop at the gas station next door and luckily someone knew where we had to go.

Jose R Z.

Apr 08, 2019

gracias por el buen servicio y los recomendaria a mis amistades muchas gracias

Gabriel T.

Apr 07, 2019

A bit chaotic on return. 2 vehicles passed us and gave us information that there were more vehicles on the way, however they did not show up after an hour after 3 calls by myself and 3 or 4 from other parties waiting. When they showed up, a bit chaotic as everyone was ready to board, yet there was no real order, some wanted to join board even though were not waiting as long, and drivers were clueless how to address.

Lester H.

Apr 07, 2019

No one met us when we arrived. We did not know where to park. Once we found an attendance, they told us to park on the 7th floor. When we parked there, no one was there to greet us (even though there was a chair and desk there). After waiting for almost an hour, I called the number for assistance and someone hung up on me. Terrible customer service!!!!!!

Henry I.

Apr 06, 2019

Entrance sign to small, inside there was no instruction that you need to go to the top floor. Long wait for the pick-up from the garage. There was very short wait for the pick-up at the cruise terminal.

Cunlu X.

Apr 02, 2019

Great! Free shuttle was on time when I arrived at Port.

David J.

Apr 01, 2019

The van that picked us up at the end 3/31/19 was pushing exhaust thru the AC vents we all felt very sick after getting out of the van. Also the lady who checks you in is very rude and if they are going back to the port to pick up people why do they make you wait tell 10:30 to go to the port we bought faster to the fun passes and we did not get there tell everyone was being boarded. Not a good system. My number is 847.344.6928 please call me to discuss this more.

Heather G.

Mar 30, 2019

Other than running into the bollard at the entry, everything was good. There should have been a much better marking with a flag or taller obstacle. My truck is not that tall and the bollard was no visible. No real happy about the repairs that now have to be done.

James C.

Mar 27, 2019

Hard to find - slow bus - lots of people were waiting

Cornelius R.

Mar 26, 2019

These are the things you will run into parking in best cruise garage. 1- Good luck on finding the garage. 2- You have to park you vehicle on the 7th floor, stand by the elevator our side and waite for van, hopefully it's not to hot,cold, or raining. 3- Hopefully you get a driver that doesn't stop and talk to every single best cruise employee, before driving to the port. 4- After waiting 45 minutes to be picked up, I hope the driver doesn't speed around corners and turns, there was a old lady in our van who basically was being forced into the door , because of his high speed turns. 5- According to the driver he didn't have any clearance to drive us up to the 7th floor to our vehicle, so he droped us off at the first floor to take the elevator to the 7th floor. 6- As I mentioned before, I hope it is not too hot,cold, or raining. I am not the one to complain, but I felt you should know what your getting yourself into, cause if you decide to park your vehicle with best cruise parking. Remember: I told you so.

John T.

Mar 26, 2019

The people at the garage and the shuttle driver were excellent! Our only problem was finding the location because the garage had been changed since our last stay with Best Parking. Keep up the good work!

Marlhy R.

Mar 25, 2019

Great service. Thank you. I'm glad. I'll come back.

Michele A.

Mar 25, 2019

Getting into the parking garage was a nightmare the staff took forever to check us in then the wait was so long for the shuttle that we had to take an Uber to the port them had took take an Uber again to pick up our car.

Jacqueline K.

Mar 24, 2019

We had to wait over 30 minutes for the van to take us from the parking lot to the cruise terminal and then had to wait over 45 minutes to get picked up from the cruise and taken back to the parking garage. I almost called an Uber and the people behind me did. If I used this place again I would only park there and call an Uber.

Bernadette W.

Mar 23, 2019

Difficult to find the garage. When I entered garage, gentleman spoke very little English. He pointed 7 fingers. Had a hard time finding 7th floor. Shuttle driver had a woman following him & we had to go back to the original garage., Ended up taking taxi back after cruise after waiting quite a while for shuttle.

David L.

Mar 23, 2019

Long lines to park and super long wait to get back. Waited over 2 hours (real time - no exaggeration) to get picked up and we even called multiple times.

Cherie S.

Mar 18, 2019

got to the site and found it unmanned called phone numbers--no respo se, went to another parking service, Tried to cancel==unable to contact anyone--got two call-backs but could not understand agents over phone, Still not sure that this reservation is or can be cancelled, we do not want to pay for it, we were unable to use your service

Deanna B.

Mar 12, 2019

We waiting a long time to be picked up to go back to garage

Ivan L.

Mar 12, 2019

Finding the parking structure was a bit of a task, but once there, we were very happy with the experience. it was reassuring leaving our vehicle in a lot with several police cruisers in it. Even saw some Sheriff Deputies having a group run through the garage! Highly recommend!

Frida V.

Feb 26, 2019

Bad service and information. We had to go to another garage because it was full. And we had to wait for 1.5 hour to get pick up after the cruise.

Meyer P.

Feb 11, 2019

The shuttle never showed up at Terminal A yesterday to pick us up and we had to pay for a Lyft. We want to be reimbursed for the Lyft. Also, the staff at the garage were extremely rude and nasty to us when we got there and refused to give us the name and phone number of a manager. We want to be reimbursed for the Lyft.

Lynn B.

Feb 10, 2019

There's no organization for vehicles checking in. We were told the wrong address for parking. When we found the correct address we were told to park on the 3rd level. Once checked in ee had to move to the 4th level. By then cars eere so backed up coming & going when we finally got our shuttle over an hour arriving our driver had to go down the garage ramps in reverse. On our return the driver didn't have our reservation. They had it for our arrival. We were taken to the wrong garage on our return. Total shame a potentially great service lacks organization that makes return business impossible.

William F.

Feb 10, 2019

No communication between customers and company!!!!!

Florence T.

Feb 05, 2019

Feel you need more shuttle vans. We arrived at parking garage approx. 12:40 and did arrive at Carnival check in until 2:30. Also had to wait at port over an hour for pickup on return.

Ann Marie H.

Feb 04, 2019

We were challenged to get to the parking facility because of the marathon that morning. Then had to wait over an hour to get the shuttle. The entire process took over 2 1/2 hrs once we got to Miami... that was very frustrating... some of which was out of your control. Would have liked a heads up about expected delays due to the marathon so we could have planned better.

Elbert D.

Feb 03, 2019

Need a sign out front.We went around the block twice.Then had to wait over 2&1/2 hour to get the van to the cruise ship.After we came back from the cruise the van was right there&everything was fine...

Raymond A.

Feb 02, 2019

Our names were not on the drivers list to be picked up, the language barrier was ridiculous, no handicapped accessible parking and we asked. If I could rate this less than one star, I would !

Lorne B.

Jan 28, 2019

Garage was overbooked; after waiting a long time we were sent to another garage. The attendant was excellent and really helped as were the drivers. However we waited over an hour to be picked up which appeared as if you have too few vans.

Fred S.

Jan 28, 2019

I was in traffic from the cruise dock to the Instapark for an hour before I turned around and went back to the cruise dock to park.

Robin S.

Jan 26, 2019

When we arrived it was not even clear that this was the correct address, and the woman at the entrance did not speak English so could not answer our questions. There was a very slow line getting in, we had the paperwork but not the email, and the person had a hard time finding our name on the list. The wait for the van was obviously very long, so we took an Uber to the port. On the way home, I called the 800 number on our receipt, the line did not pick up and the mailbox was full, so we had to take an Uber back, which because of some kind of construction cost a lot more, but that time we had no choice. The only plus was that it was cheaper than parking at the port. I should actually protest the charge to American Express until you refund me the cost of the Uber we used for the return. It was my choice to use it to get to the ship, but we had no choice the other way.

Curtis P.

Jan 21, 2019

Prompt pickup from garage to port (only had about a 10-15 minute wait) and also on the return from port to garage. (Van was waiting at terminal when we cleared customs and got to the pickup area. Only hitch was my GPS had the garage marked on the opposite side of the street but signs outside the garage made it easily identified. Would use them again

Robert F.

Jan 20, 2019

We wait more than 1 hour to go back at the garage

Marianne F.

Jan 19, 2019

Parking and shuttle to the cruise ship was great! The return not so good. 3 busses past us by with the promise of picking us up in ten minutes. Several calls to their office went unanswered. No reply to the voicemails I left. An hour and a half wait for a ride back to my car is unacceptable.

Howard S.

Jan 17, 2019

After we parked the car we had to wait 1/2 an hour for a van to the ship. We were told a van would be at the garage in 5-7 minutes, which was a lie

Howard S.

Jan 17, 2019

After we parked the car we had to wait 1/2 an hour for a van to the ship. We were told a van would be at the garage in 5-7 minutes, which was a lie

James C.

Jan 15, 2019

First of all getting there isn't very easy, (Not easy to find) Once we did get there we had to wait about 30 minutes to leave, (they were waiting for more people to come) On our return trip back we waited at the waiting area that we were told to wait at. We waited 1 1/2 hours for a best parking van to pick us up. In the meantime we called 3 times and we were told that the van should be there any minute again1 1/2 hrs later. We will NOT use them again.

Fred C.

Jan 14, 2019

My wife and I were given the VIP treatment. Courteous, cheerful drivers.

Esteban M.

Jan 09, 2019

The shuttle from the cruise back to the garage took over 1 hour to arrive. The phone support is nonexistent

Kathryn C.

Jan 07, 2019

After finally finding your garage we waited on a long line just to be told that the garage was full and we had to go to your other parking garage. Guess what we waited on another long line finally getting a parking spot on the top floor. Here we encounter lots of very upset people waiting ages for a ride to the port. We waited and waited finally gave up and walked down 7 or 8 stories yes walked because the elevator was not working (nor was it working 11 days later) we waited hours finally calling for a cab to take us to the port 3 hours after we arrived. We will never use your service again. Kathryn C

luciano s.

Dec 26, 2018

Had to wait 1 hour for shuttle very disappointed

Jasmine M.

Dec 23, 2018

The phone number and address given was incorrect. & no one ever reached out to me to update me on the changes making me over an hour late to board the cruise. When arriving I was assisted by Maggie who was rude and degrading, she had such a poor attitude even after explaining to her that it took me an hour to find this parking garage. Online it says that your car will be in covered parking that was a lie. My car was on the very top floor of the parking garage sitting in the sun for a week when I asked Maggie to be parked in the shade as the website stated she told me no and told me she won't give me a refund. It was just horrible, unorganized, and very poor customer service. To get picked up was confusing and not specific. The booking process was easy & my shuttle driver was nice but I will never use their company ever again.

Sandra S.

Dec 20, 2018

I rated you a 4 because I am assuming the chaos when dropping off our car was out of your control. (We were told a ship arrived late and many of the previous cruise participants had not picked up their cars yet.) With all of the chaos, I really wondered if we would be able to find our car and the keys when we returned from the cruise. To our surprise we easily found the car and the keys were returned to us very quickly. Our pick up at the terminal was perfect. A van was there when we arrived at the designed place so we didn't have to wait. Drivers were very nice and professional even when they were faced with problems on the drop off day.

David E.

Dec 20, 2018

The only problem was that we live in the USA why can't you speak English please. But everything was fine. thank you

BRUCE H.

Dec 19, 2018

I arrived and followed Best Parking sign and directions at the lot to get into lot and park, walked down 6 flights to the agent at shuttle and he said it was no longer a Best Parking lot and handed me a map on where to go. Half an hour lost. Arrived at new site and had to wait 30 minutes in the car to get check-in person and was told I could not park the car as advertised but to leave my car and keys, and they would park (somewhere). It was clearly moved around many times during the 9 days. By this time there was a hour wait at a minimum to get a shuttle, so I walked the 35 minutes to get on the ship and just made the last boarding time. The return was seamless except for the 30 minute walk to get the car. No damage was done. Not my parking of choice going forward.

Richard H.

Dec 18, 2018

Shuttle process outbound was confusing and slow. Very little useful information was provided. A lo0ng line of customers formed without any certsiny that we were doing the right thing. Eeturn shuttle was excellent

william h.

Dec 18, 2018

Since your not responding l believe that you want me to share this on social media. Let me know as soon as possible

william h.

Dec 18, 2018

I sent you a lot of the problems that we had and wonder why you don't respond back. Thanks Bill Hollabaugh

joseph g.

Dec 18, 2018

It was a big hassle when we arrived. Cars were parked everywhere. Some even in down it is very difficult to movethe up ramps. We had to drive up the down ramp to get to a higher level. This all took quite a while. HOWEVER YOUR HELP WAS VERY HELPFUL.. when we arrived back at the terminal we had to wait almost 2 hours before we could get a ride. Suggest you change your instructions to wait at the end of the platform and not the middle. Once your bags are placed

william h.

Dec 18, 2018

Sent to the wrong parking garage, waited almost 3 hours for a shuttle to take us to terminal, cost 15 dollars to take a cab.Thanks Bill Hollabaugh

Josanna M.

Dec 17, 2018

No elevator, 2 small children, crowded van, long line, no van on return @ 7:30 am, paid for cab, never again.

lisa b.

Dec 17, 2018

Nowhere precruise did it mention that there would possibly be valet parking due to limited space and also read that my vehicle would be parked inside covered garage and when they drove my vehicle to parking lot outside to pick up it was covered in bird shit!!!! Never ever would I use you again!!!!! Also was off ship by 7:00 and went to designated area on paper was moved 6times then caught a cab when we realized we had to wait 1 1/2 hour for shuttle to begin.

Barry L.

Dec 17, 2018

1. After parking in lot...we had to return back to car with luggage to move to different location 3 blocks away. 2. Returning from cruise,.car was "valet parked" god knows where, took 2hours to retrive car...never will I use your lot again

Greg C.

Dec 16, 2018

Your people are not very organized. I observed a lot of screaming between your staff and the customers. The manager bit my head off because I followed his car up the ramp... Not professional... My car exterior was pretty dirty also. I will not be using your services any more

Christopher L.

Dec 13, 2018

We were waiting for 2 hours after getting off the ship and there was no shuttle service so we had to take a cab. When we got to the garage a girl who did not speak English indicated that our vehicle had been moved to a different location. When we called the number provided we got a voicemail in Spanish. This is America speak English. Items were stolen from the vehicle. Horrible experience

sandy l.

Dec 10, 2018

I have used your company for the last 3 years and this time it was a terrible experience. A ship didn't come in until late in the day so you had to valet the cars. That is understandable, but what would have been good was to send email as soon as you knew it was going to happen or have a sign up telling everyone what happened. We waited 2 hours on an up ramp with no idea why. Now that I think of it a sign is definitely minimum of what you should have been done to notify everyone. And next work on an email. I registered and you have contacted me with this survey, so you know how to get a hold of me. Thank you, Sandy

Graham H.

Dec 09, 2018

Parking was quick and easy. Driver picked us up at the Port early and delivered us to our vehicle quickly. On our return, I made a mistake and left a bag on the van and I called the contact number when I got home and was told it would be at the Attendent's kiosk the next day. I returned to the the parking garage on Sunday morning and it was in the kiosk. Thanks to the staff for being attentive to our needs.

Heather T.

Dec 09, 2018

So unorganized - We pre-paid a reservation and when we got there there weren't enough parking places for all the cars lined up. It was so congested that the shuttle van couldn't even get down past the cars to pick up people to take to the port. We eventually walked down six floors of ramp to go down to the street and pick up an Uber to the port. Simply ridiculous and I will never use them again!

Thomas C.

Dec 09, 2018

Cruise departure day: long line up, staff too busy to care, outgoing van was blocking the incoming ramp so we could not park and waited for over 10 minutes, by the time it was our turn we found out there was no space to park and had to be valet, Staff were yelling and not professional, felt like we were herded like animals. On the day of cruise arrival: once we were driven back to the parking deck outside, we had to ask what to do next. very unorganized. Worst of all, there was a dent on my van and I took picture while the incoming check card indicated that there was no damaged on the day of incoming valet.. The lady who was responsible to give out keys called the supervisor, and the supervisor said he/she was too busy to talk. Said someone would call by the end of the day (Friday). Now is Sunday morning. NO one called!!! On a good note, shuttle van drivers were good and helpful.

Robert L.

Dec 08, 2018

I was on the Norwegian Jade when it had mechanical issues and as a result our cruise was cancelled. As we had left early the attendant took our parking receipt indicating that we left several days ahead of our paid scheduled time. As no one from Insta Park was answering any calls at the time, I waited until I arrived home when I sent an e-mail to you, requesting a refund. However to date I have not received any acknowledgement.

DARREL A.

Dec 08, 2018

The worst parking system I have ever seen. I will not ever use again.

Robert L.

Dec 06, 2018

IT TOOK 1 1/2 HOURS TO GET PARKED AND LEAVE THE KEYS FOR VALET. NO SHUTTLE SO WE HAD TO TAXI TO THE SHIP. WE HAD TO TAXI BACK TO THE PARKING LOT. WAITED 45 MINUTES BE FORE THEY COULD TELL ME WERE THE CAR WAS. WAS GIVEN A RIDE TO ANOTHER LOT AND FOUND CAR WITH NO KEYS. WALKED BACK TO TO THE ORIGINAL LOT AND HAD TO WAIT ANOTHER 1/2 HOUR BEFORE THEY FOUND MY KEYS. AS IT TURNED OUT, I WAS LUCKIER THAN MANY OTHERS. THEY WEREW THERE BEFORE ME AND WERE STILL THERE WHEN WE LEFT.

audrey g.

Dec 05, 2018

easy location, good service, good price.

ralph r.

Dec 04, 2018

We arrived 1 hour before our boarding time. after Checking in at the first attendant, we drove to level 5. At that point, the lower levels were open but at level 5 cars were parking along the ramps. We were told to move forward to level 7 leave the keys and the next attendant would park the car and it would be safe. They would park our vehicle. The up and down ramps were full of incoming vehicles so the shuttle wasn't able to pick up from level 7. Therefore we had to walk down the ramps. The elevators were shut down. ropes off 2 Suitcases, Suit jacket case, camera case and travel duffel bag. My wife and I had to handle down the ramps, 80 degrees. I'm a senior citizen with a heart condition. My wife had to take most of the burden to transport down the ramps. only 1 shuttle was working and transporting us to the ship. Return 7 days later. NO BETTER CONDITIONS. My wife walked to the 7th level to have 26 cars /trucks not in parking spots. The path down ramps were full of vehicles. Keys were kept in a orange plastic took box with paper tags. While she gave the gate attendant our tag, she was able to identify our keys by her key chain. After 1.5 hr additional attendants showed up to move vehicles. I wish i could send you the pictures she took. The supervisor kept making excuses as to why cars weren't parked and still blocking the ramps. a Total of 2 hours to get our vehicle. When we finally got our vehicle, there were still cars blocked in. 2 customers couldn't find their keys and one couldn't find his car or key. While we may have saved money by booking with Great parking it was the worse experience we every had with an independent provider.

Ron B.

Dec 04, 2018

No parking places, others who came after us, were taken to Port first! Our car was moved and gas was siphoned from it!

jack m.

Dec 04, 2018

Everything was excellent except coming into the parking lot and leaving to go back to the parking lot too much time involved hopefully you can Rectify that

Praneet R.

Dec 04, 2018

worth the $, a bit hassle to park, hard to find location on GPS in downtown

William S.

Dec 02, 2018

You facility was overbooked. It took over an hour to park. When I returned I had to wait for over 45 min to get my car which had been moved to a private lot which was locked and the person in charge was on his day of and he did not want to come to open the lot so I could get my car. I also did not like having to leave my car keys when I parked. I am cruising in Feb 2019 and am not sure I want to use your service again.

Oscar C.

Dec 01, 2018

Fast service good service great place for Stay you car

Lisa C.

Dec 01, 2018

Most horrible parking experience we have ever had. I would never recommend this place to anyone. We were arriving in Miami around 11am. We called on our way as the instructions said we should to verify our arrival time. There was no answer, so we left a message and no one got back to us. We hoped that this wasn't an issue as we were arriving a half hour earlier than we had booked. Once in Miami we were having trouble finding the parkade. Called again and no one answered. Ok, so we found our way to the address provided when we booked to find out it had been moved. We were redirected to another parkade but it was only a block away, so not too bad but here is where the nightmare began. Once at the parkade, we waited over an hour and a half and only saw one shuttle. We asked the person who helped us park and he said someone would be there in 15 minutes and left. No one showed up and we had missed our arrival time for the ship. We decided that we were going to take an Uber to the ship, but we had to walk down 5 levels of the parkade as the elevator wasn't working. My mother has trouble walking with two artificial hips and a knee replacement, but we had to leave as we needed to board the ship by 230pm and there were still 50 or more people waiting. Once we came back from our cruise, we had to take a cab back as we didn't have instructions on getting the shuttle back. I decided to walk up to get our car as the cab wasn't allowed to take us to our car. There were cars parked behind other cars, I was afraid that we weren't going to be able to get out and there wss no-one on the floor to assist. I was able to remove our car myself but there were people still waiting when I left to get there car. I will never use this stervice again. If you don't or can't provide a shuttle, just say so and let us decide but don't say you're going to provide a service and not. Not recommended. Find something else.

Keri M.

Nov 30, 2018

Great choice for parking and the shuttle service was a bonus to and from the port.

Bernadette K.

Nov 30, 2018

Had to wait too long for shuttle to boat. think you need to add either more shuttles or bigger shuttles for the cruise crowd! other than that had no issue finding the place and getting in and out.

McKenzie Y.

Nov 29, 2018

Everything was great! Process was smooth and easy

Steve D.

Nov 27, 2018

Long line waiting to check in. Long line waiting for shuttles. On line directions were incorrect. Getting back on 95 to go home was difficult, you should provide written directions. When we returned from the cruise the young man at the entrance could barely speak English. We asked him several questions but he couldn't answer them clearly. Price and location are good. Convenience and service was not so good.

Johnny R.

Nov 26, 2018

Is was perfect I will do it again.

Michelle B.

Nov 26, 2018

The attendant was late getting to the parking garage. It was utter chaos as I was told we would be self parking and then they said we weren't when we arrived. We were told we could keep our keys and they told us we could NOT when we arrived. There was only ONE attendant who the "laptop" that could check one person at a time in. She would tell us to wait by our vehicle and would come in a line to check us in. That did not happen. She left for 45 minutes at a time and never returned. She also brought a toddler, approximately 2, to work with her. Finally the shuttle drivers came to help and that sped things up and we were taken to the port. Upon return from our cruise, we waited, as instructed, where we were told. As I watched other companies make a minimum of 3-4 trips of picking up their customers, I only saw our van twice. We finally called an Uber to take us to the garage. The same lady that was there checking us IN was the one at the gate checking us OUT. She was mad that we did not have a green ticket and we had actually self parked and refused to give our keys. I will NEVER use this service again and will NEVER recommend them. Unprofessional, rude and seemed totally confused as to how a business should be ran. Early is on time, on time is late and late is totally unacceptable.

Clarence M.

Nov 26, 2018

This was the worst experience and business I've seen in parking and I travel a lot. On arrival, there was only one person working. Had to wait 95 minutes to park and then another 60 minutes in line to get the shuttle to the port to arrive at my ship. On return, Sunday, which was 11:00 a.m., no shuttle showed the airport for 50 minutes. The phone number provided had no one pick up the line and only a message that was not in English. Upon arrival back to the parking garage, found out my CAR had been moved by staff to another location (without permission). I had to wait another 70 minutes as again only one person was working...then 5 employees all showed at once with nearly 50 people looking to be serviced while they had pizza delivered for lunch with 50 people waiting for service. Police officer had to tell staff to get stuff together and get customers out of street and organized. Do not use this company.

Myra B.

Nov 25, 2018

Convenient and cheap. Only issue was calling the phone number on the sheet when returned. It was in Spanish not English.

Cathryn M.

Nov 25, 2018

I do not recommend Best Cruise Parking if you need to get to your destination on time. We waited for 1.5 hours in a hot garage in a very long line with other travelers before calling for a cab to the port. This company does not have the vehicles or staff to handle the transport of travelers or their luggage. I would suggest another option or the company rethinking their business model for services.

Kimberly G.

Nov 25, 2018

They over booked the garage. We had to leave our keys for "valet" parking due to this. Upon arrival, our keys were left above the tire. Also we waited 2 hours for a shuttle on the 7th floor because the vans never came up. They kept stopping on lower floors even though they told us to wait on the floor in which we parked for pick up. People that arrived after us were able to park their cars without having to leave their keys AND they were picked up by shuttle immediately even though they arrived AFTER us. We almost missed our check in time for our cruise. Even with a 2 hour early arrival to this garage.

Cathryn M.

Nov 25, 2018

We arrived at the parking garage and waited an hour and a half ended up walking downstairs and taking an Uber to the port as now I was already almost to coming back we took a Uber back as in couldn't get anyone to answer the phone would not recommend this place little they should have just the driver coming with the car and everyone else drop off with your luggage and they might get those people out that parking lot but the car was safe and a lot

johnnathan s.

Nov 24, 2018

The place was a mad house employees were all over the place no one could give you a straight answer. Had us waiting in our cars for almost an hour to get checked in. They had attitudes. The lines for the van took forever I ended up using Uber. Will never use your service again.

johnnathan s.

Nov 24, 2018

They had us in our car for over 45 minutes to check us in then lied about 6 vans waiting to take us all to the port. Ended up taking a taxi cost me an extra $17. Employees were a bit snappy at people asking what's going on. Will not use this service again better off Uber from home.

Ben K.

Nov 24, 2018

Parking was unorganized. Had no clear instructions from workers. Are name was not on the list to be picked up or dropped. Are ship name wasn't on the list. Was easier to pick up than to drop off car. To much of a hassle will not use again,

Phil A.

Nov 21, 2018

A bit of a wait for the shuttle. Most cruises arrive by 6AM. Disembarkment starts around 8AM. Shuttle should make the rounds at that time. We waited at least 35 min for the shuttle to arrive. Overall we are satisfied.

Maria I.

Nov 21, 2018

My rating was not related to the quality of the parking garage but the inability to find it easily. signage is VERY POOR. Everyone on our bus to and from the terminal had the same comment. A lot of people have smart phones however older people don't and it made travel in downtown Miami VERY difficult .

Joan E.

Nov 20, 2018

It took us an hour to get back to the parking garage. You need more vans! Drivers were pleasant. You said that it was l mile to the port but it seemed like 5 miles.

Sebastian T.

Nov 20, 2018

waited at port for pickup more than 90 min. called them several times for pick up

Yuriy L.

Nov 19, 2018

The parking garage was fine. The pick up service was not good. A driver was flagged, letting him kniw that we were waiting for him, but instead, he picked up another group. He was also distracted on his phone while driving. The driver who actually picked us up was much better.

Edward G.

Nov 19, 2018

Great made getting to the ship easy. Pick very smooth. Thanks

audrey g.

Nov 19, 2018

No problem to find the place, nice people, they were there at the time am, Very secured. Thanks

MARK & Bea SNYDER S.

Nov 19, 2018

Easy drop off fast pick up at port

Lawrence L.

Nov 17, 2018

We were waiting between B and C kinda in the middle of the walkway for approximately 35 min When the van arrived we were told we were not in the correct waiting area Since we were not in the right area we were not allowed to get on the van and had to wait about another 20 minutes We happened to be the first passengers off the ship Since we cruise often we try different parking lots I guess we will try Premier next as this did not work out for me

Charles L.

Nov 10, 2018

No organization upon dropping off our car. We ended up taking a cab to the cruise ship port after waiting 15 minutes (which cost us an extra $20) as there was a long line of more than 20 customers waiting on the sidewalk in the heat for the shuttle and we were afraid we would not arrive at the port in time. Upon returning from our cruise the young man driving the shuttle was right there waiting and he was super, but the stress incurred upon departure warranted my bad review.

Thomas J.

Nov 10, 2018

Your company did everything right. The physical plant was good. The price was right. And the employees were all kind, helpful, and knowledgeable. Maybe you could put up a better sign up for the front of parking garage. Thank you

Jack B.

Nov 10, 2018

The address sent us to the wrong parking across the street and no signs directing us, wife got out of the car to find the place. Check in was fast and the parking space worked out. The wait to the ship was long but also there was bad traffic going to and from. But when we could our drivers to and from was helpful and got us to and from safely. I do understand that traffic is not your fault and we would use you again.

Farouk A.

Nov 10, 2018

we had to wait for one full hour to get into the shuttle to the boat. During this hour we were standing all the time, and there was no water no WC. Most of us drove for many hours and some needed rest rooms, specially the old people.

vincent m.

Nov 10, 2018

Driver never show up to the picked up point until an hour after

Jack D.

Nov 09, 2018

Great driver both ways. Had a wait of 10 minutes after getting off the ship. Very easy to book and reasonable prices.

Michelle B.

Nov 06, 2018

I spoke to a representative who assisted me with reserving the parking online. I was not told that they don't have attendants until 10:30am. It was a huge inconvenience as I had to wait to figure out what to do for an hour a half. I also had to call for the shuttle, for which after and an hour of waiting I had to ask someone else to pick me. I had to drop some friends to the airport and they almost missed their flight because the lack of shuttle service.

Thomas S.

Nov 06, 2018

Their shuttle system is flawed. We called in to see when they would pick us up, and each time they only sent one despite there being 10-12 people waiting per trip. We were the first waiting but they swooped in and grabbed the most vocal instead of those that deserved it. We ended up taking an Uber back and were treated as if we did something very wrong by doing that by the staff in the garage.

KEN R.

Nov 06, 2018

Parking my vehicle was ok , I actually got the very last spot , pickup was horrible, we were not picked up , I called the shuttle , they said they were en route and would be there in 10 min , 30-40 min later no one came , we got a ride to the garage , I then drove back to the port to get my family it took me 8 minutes with traffic !! The price is reasonable, but if the service is gunna suck , just let potential clients so ..

David H.

Nov 04, 2018

Good over all, price, service.

Rita G.

Nov 02, 2018

Was given the wrong address upon making reservation and in the email. Drove in horrible traffic for an hour and finally drove to Port of Miami and paid $66.00. I have sent a letter requesting my payment returned to my credit card as well as the $66.00 I paid to park at port. Horrible customer service to give a customer the wrong address...twice! Not a happy customer!

HOLLIE B.

Nov 02, 2018

There was a dent in my car door when I returned from my cruise. Pick up was a bit of an issue as it took a long time and a few people were getting aggressive with the driver because there was not enough room for everyone after about a 50 min wait.

Dianne C.

Nov 01, 2018

The building was under remodel and there were no signage placed outside to make you aware of parking. The seats in the van were dirty.

Sonia S.

Nov 01, 2018

Very easy to get there, employees very friendly. The pick up back was quick. I would recommend it 100% this service.

Daniel W.

Oct 31, 2018

They took us to the ship and picked us up as I expected them to do.

Michael L.

Oct 27, 2018

My vehicle was parked outside after I paid for covered parking , the check in people took way too long. The shuttle pick up after the cruise was some sort of circus with cab drivers fighting over fares and the security yelling at the shuttle drivers. The 7 floor parking garage did not have working elevators.

Eduardo T.

Oct 23, 2018

supuestamente la espera era de 20 a 25 minutos y no 1 hora o mas que fue lo que tuve que esperar, perdi un dia de trabajo y mis hijos sobre todo mi bebe de un año estaba desesperada con el calor.

Erika V.

Oct 22, 2018

Will not use again. Poor planning for shuttle pick up both to the port and from the port. We waited so long for the van at the port that ended up taking an uber to the lot to then be informed the car wasnt there and we needed to go in the van to the lot. The van picked us up after waiting again and then drove right back into the parking lot we were already at to go to the third level were the car was! It was unbelievable how no one really knew were the cars were (it was 2 cars in our family) and we werent allowed to walk up to the car making us wait longer than necessary as well as having to pay for uber services when we were offered shuttle pick up. Also the guy said the vans were at the port and came back empty; this is not true, we were waiting at the beginning of the port and they didnt show for over an hour. Parking was from 10/15-10/19.

Antonette S.

Oct 22, 2018

No place to park.I was sent to another parking,where I spend 3 hours waiting for place to park and transport to port. I almost missed ship. Garage attendants spoke very poor English. This was horrible experience.Never again.

larry f.

Oct 22, 2018

Long slow slow slow to park. 2 hours from the time we got to the garage until we got to leave to go to the ship. You need to make it faster to park. I was beginning think we were going to miss the ship!!

Drenda T.

Oct 22, 2018

This was the worst experience we have had parking a car. It took over 2 hours to park and get to the port that only took 5 minutes to get there. I know it was a new facility they were using. They were not professional could not give us a reason really why it took so long to pick us up and take us 5 minutes away. I will never use this service again unfortunately. Plus the vans we're really old. The only upside to this experience was the newer Vans to pick us up and take us back to our car.

vida n.

Oct 22, 2018

No spaces available when I arrived at my reservation time. No staff around. Then we were told to go up another level and had to give them are keys. Told to take stairs down with the luggage. No van avail. All total 3 hrs from time I arrived till I got to ship. Vans old dirty and smell of oil. Arrival took over one hr to be picked up in dirty smelly van. Airport personnel told me they are the worst company there

Stephanie C.

Oct 21, 2018

WORST EXPERIENCE AND WILL NEVER RECOMMEND THIS LOT TO ANYONE CRUISING. DISORGANIZED & GHETTO! We couldn't even ride the shuttle included due to it being so delayed and had to Uber to the port in order not to miss the last boarding. 2 hour wait wrapped inside the hot musty lot as cars try to just check in!! Elevators don't work and a staff member had a baby in a car seat with her so they were 1 team member short to a huge crowd. We had to leave our keys with them and they parked our cars which did not sit well with me as they just clumped all the cars in front of each other since people got out to complain that it was already 2 and last boarding was at 3pm to then have to walk ALL the way from the 7 floor to exit the lot. I should have paid the extra money for the other lot I saw before booking this one. I will be sure to spread my experience as this was the last thing we needed to go through before our vacation.

Tim L.

Oct 16, 2018

They waited for me since I was running late, timely on transfers and close to port.

Dom D.

Oct 15, 2018

I appreciate the significant savings I realized compared to parking at the pier, but it was a bit of a free-for-all when the van arrived to pick us up after the cruise to return us to the parking garage. If I had not been aggressive about pushing myself to the front of the line, I would have had to wait for the next bus. For this reason, I am not sure I would use your service again. If you find a way to solve this problem, please let me know and I will definitely use your service again.

sharon h.

Oct 14, 2018

Waited one n half hours at port for pick up. Had reservations. Called numerous times....no answer. Driver did not apologisefor wait. Not acceptable.

Doug C.

Oct 13, 2018

There was a back log of people at the garage. We all had to wait an hour to be picked up. Driver both ways were very good. We would use your service again. Thank you,

Anna A.

Oct 13, 2018

we were provided with an address to drop our car off, but when we arrived, someone told us we were at the wrong location, and to go elswhere. Once we found the new location, we parked and stood outside to wait for the shuttle with a big crowd of about 30 people also waiting to get to the port. A man came out and yelled at us for coming too early (we had arrived 30 minutes after our check in time) and that we should be patient and not so desperate. When a shuttle did finally arrive, it took five people and left us all to wait for it to return for the next trip. We eventually took an Uber to the port.

Jakai J.

Oct 09, 2018

I go on cruises often and this was the worst parking experience i've ever experienced! Their system for picking people up and dropping them off is very flawed. My group of 3 people along with another group behind me of two people waited over an hour and a half for a shuttle to arrive. Once it did arrive, it passed us and went to pick up people who arrived a lot later than we did. After 10 more minutes another shuttle arrived that took us. I purposely arrived 30 minutes early to the parking garage and I still ended up missing my boarding time and had to rush through the checkin process to make it on the boat. When coming back we waited in the area they assigned for us to meet them for about 30 minutes, no one came. I decided to give them a call and after 3 tries they finally answered and gave me a vague "we're on the way" answer. We waited an additional 30 minutes and no one came. I ended up having to spend additional money to get an uber. The uber was not aloud to drive us directly to our car & their elevators don't work so I had to walk around six parking levels with my luggage to get my car! I WILL NEVER USE THEIR "SERVICE" AGAIN!

James O.

Oct 08, 2018

Ok, except didnt like having to take luggage down to street level after parking. Liked even less not being brought to car level for unloading luggage on return from cruise.

David S.

Oct 07, 2018

very bad location and pick up and drop off the worst ever.....after parking when we arrived we waited 45 min in the basement of the parking garage b4 one van showed up to take approx 9 passengers

Israel m.

Oct 07, 2018

Everything smooth and safety it was very fast the drop off and the pick up as well

Karen W.

Oct 05, 2018

Easy to find. Getting to the port was easy and pick up was pretty smooth. Thanks!

David H.

Oct 01, 2018

Wait was very little for shuttle.

Donna E.

Sep 30, 2018

At first due to unfamiliarity with Miami streets it was challenging to find, but once there the attendants were very helpful, even helping with our bags. The drivers were also helpful and very prompt. We'd use this service again.

Jessica A.

Sep 29, 2018

When we dropped off the car the employees seemed to not know what they were doing. There was a huge line of cars trying to get in and leave their cars and we still don't know why it took so long. Our whole trip we worried about our car being safe. I will never park here again. I'd rather uber.

Frank J.

Sep 29, 2018

Your employees are competent and friendly. But you didn't provide enough shuttles. We waited about an hour in a long line to go to the cruise ship. I'm hoping no one missed the departure.

Marcos D.

Sep 29, 2018

As smooth and efficient as it could've been for parking far from port terminal. The staff were on top of their game. When we returned, finding shuttle was easy and fast

Randolph S.

Sep 28, 2018

Will use your service the next time I cruise. Thank you

Patricia H.

Sep 27, 2018

The entire parking experience was terrible from the moment I drove into the garage. There was one attendant to "check-in" each and every vehicle who were all scheduled to board cruise ships. We were forced to wait for this attendant to make his way to the top floor while we waited in the hot sun with others waiting and getting angry. Once the check-in was completed we were made to wait again for a shuttle van with several others in the hot sun again! The process took 2 hours!! I will NEVER make that mistake again!

Larry B.

Sep 25, 2018

It was a long wait in the hot sun for ride to the terminal. Then a long 30 minuet wait at the terminal to be picked up. Fair prices for the car to be inside and safe.

Randolph S.

Sep 24, 2018

Great service, will use you guys again. Thanks

Antonia B.

Sep 24, 2018

Waited 50 min to get picked up after one of the vans that was full said another van would pick us up in less than 5 min.

Joyce C.

Sep 22, 2018

We were told we would have covered parking and we had our car sit in the hot sun for 4 days - not what we wanted but it was too late at that time to do anything else. We had a difficult time finding this place - the signage is very small and when coming down the street you can hardly see it. When we left the guard asked for my confirmation sheet and I did not have it. No one told me I had to have that when we left.

Julius T.

Sep 18, 2018

When we first got to the parking deck the attendant on the 4th floor was not there to check us in. We waited about a half-hour before someone came and it took us 1 and 1/2 hours before we actually left the parking deck. No one picked us up after the cruise was over. We had to pay someone to take us back to our car in the parking deck. Because once cheaper than parking at the cruise line but I guess you get what you pay for.

Levi R.

Sep 17, 2018

Didn't wait after we came back. Great job.

Chrishelle T.

Sep 17, 2018

We waited 20 mins for someone to come and pick us up from the port and there was NO ONE. And then when we tried to tell them there was no vans picking anyone up, the manager gives us some bullshit that 20 people have been picked up. BUT THERE WERE NO VANS. And to make matters worse after we called our uber back to the parking deck, we seen other people getting out of taxis. So I know Instapark had to have thought we were idiots talking about 20 people been picked up. There was literally 1 employee working when came back off our cruise. Poor guy. This happened on 9/15 when we got back. Just HORRIBLE HORRIBLE HORRIBLE. I will NEVER use this service again.

keith w.

Sep 17, 2018

didnt know it was a parking garrage my truck barely fit on 5th floor then they drop us off on opposite side im handicapped had hard time walking up ramp to elevator

Jacqueline T.

Sep 16, 2018

Coming back from a cruise can start out stressful enough . But for your pickup ride not to be there is just added stress. We made sure to stand where the man told us to stand, but your guys never showed up. We had to pay someone to pick us up. And there were 12 of us. When we got back the attendance tried to tell us that you guys were picking up people. I stood there 20 mins. and not one van dropped off! And there were many people still waiting for a ride. My sister recommended you guys and now I have tried you, I can't do the same. We had to pay an extra $40 to get to our car. Thank you, but no thank you!!!!!!!!!!!

James C.

Sep 16, 2018

Easy parking. Efficient drop off and pickup. The price is right too!

Catherine G.

Sep 16, 2018

Never pick us up from port had to uberpool

Dario d.

Sep 15, 2018

The wait time to park, there was almost not enough spaces. The shuttle took a long time to pick is up so we took a taxi.

James M.

Sep 15, 2018

Definitely the WORST cruise parking.It wasn't a parking garage like it was so proudly advertised. It was a FLOOR of the tiny parking garage that they rent out and overbook. Sooo beyond sketchy. The 2 or 3 rude people working the 'garage' didn't even wear uniforms and were as unprofessional as it gets. Handwritten signs telling you where to go. The email instructions said to only take the white van with their logo on it it the van we saw taking people didn't have any professional logo on it.When you pull into the garage,a sign says to park on the 4th floor only or you will be towed.We get to the 4th floor and it's completely full.Theres an empty chair with a hand drawn sign that says WAIT HERE.Which we did until we were getting honked at,no one ever came so we drove around trying to find a spot. Tried calling the number provided and just got a recording that said no one is avail. Finally we drove down to the exit gate,a woman was smoking with her back to us and so we asked a guy wandering around by the exit gate with a clipboard to let us out because nothing was avail and they weren't helpful at all. We ended up having to rush over to the port and paying double to leave our car somewhere safe. THEN getting our refund was so rediculous we ended up having to call our credit card to dispute it for us because the WORST cruise parking garage was impossible to get ahold of. I called,left messages,emailed over the course of 3 days. Capital One is so awesome thankfully. Being our 7th cruise,we know off-site parking and this was our first and last time we cruise out of Miami,and the worst parking experience ever.The ratings must be fake on your site,no person in their right mind could have a decent experience with this fake company.

Alvaro C.

Sep 11, 2018

Good professional and high quality attention

Denise C.

Sep 10, 2018

It started when booking, and the false advertising. The customer service was horrible, no instruction. Having to wait for a van and having arguments with people who were fighting over who was waiting first. There was absolutely no organization

cecile s.

Sep 03, 2018

The driver was helpful but not exactly friendly(that's o.k) . On time and clean van. The parking garage was kept well. Thanks for the positive experience.

Srinivasan S.

Aug 28, 2018

All passengers arrive at the port and the pick up vans came late. All passengers were scrambling to get into one van. The Company should arrange someone at the Port to line passengers in an orderly fashion.

Richard J.

Aug 20, 2018

When I arrived at area it was in a not so safe area. I could not leave my vehicle there I would have worried throughout the cruise. Please do not leave your vehicle at this location. Once I saw the area I attempted to get a refund however because it was within the 24 hour window I lost $85.00. I paid the extra at the port and I was very pleased. I am still requesting a refund!!

Karen P.

Aug 10, 2018

Excellent service. I recommend this place.

Thomas V.

Aug 08, 2018

Rate was much less compared to parking at the Port. Saved money on parking. Convenient drop off and pick up at Port. Had to wait a few minutes to get approved when pre paid online. Employees/drivers were nice. If sitting in back while getting dropped off couldn't really hear what driver said to be picked up. Did ask after got off while unloading bags. Parking garage was tight.

Chris L.

Jul 31, 2018

The parking was fine however the pickup from the cruise port was awful and I had to call an UBER for a ride back to the parking garage

Joseph A.

Jul 31, 2018

After starting with the wrong address, I then had a good experience . The driver was able to accommodate all 7 of us both coming and going. Thanks for keeping us all together and getting us there both ways safely.

Marty W.

Jul 31, 2018

Easy and efficient. Parked and they immediately took me to the ship. Got off and they were there in minutes.

Brandy J.

Jul 18, 2018

We waited for forty minutes on the van back to the car upon arrival back to the States. We called the number on the paper and the gentleman stated he had just left 18 minutes prior. We were one of the first ones on the center island and never seen a van. After waiting for forty minutes our family decided to take a taxi to our car. When we arrived at our car other passenger had opted to taken same modes of transportation. Not a very good system.

Andrea K.

Jul 14, 2018

The service was excellent. The drivers were courteous and efficient. Thank you guys so much!

Juan M.

Jul 14, 2018

Nice service and safety parking

Karin T.

Jul 11, 2018

Our attendant was very helpful and the drivers were very nice and helpful!

Robert L.

Jul 10, 2018

The driver to the ship drove too fast. Also the wait to get on a van to the ship was too long. Returning to the lot was much better

Ilona H.

Jul 09, 2018

Did not like having to get on/off on level two and drag suitcase on asphalt where cars drive

Henry F.

Jul 09, 2018

The service was great, drivers were very helpful

Maureen W.

Jul 08, 2018

Arrived and was told to go to 4th floor where waited approximately 30 min before anyone showed up then told to wait on 2nd floor and nobody there so walked to st level to get info. Otherwise ok

Matthew G.

Jul 08, 2018

Pick up from the cruise ship was very hectic and took a long time.

Jacqueline D.

Jul 08, 2018

Your system is disorganized. You need more staff's to assist in the parking garage. We had to wait for 30 minutes to an hour to be checked in and we arrived very early. In addition to that we had t drag our luggage to a van across the street and passengers packed the luggages in the van ourselves to get moving to the cruise terminal. That was horrific my poor grandmother had to withstand all of this heckling before going on our cruise. Coming back was just as bad. I will not use your service again. Very disappointed.

David L.

Jul 03, 2018

Everything was quick and easy and the shuttle service was very good.

Norman M.

Jul 01, 2018

Great easy parking. No hassle and convenient.

Ray J.

Jul 01, 2018

Waited almost 2 hours for pick up on our return home. Had to pay $30 for a cab to get back to out car and was continuous lied to about the where abouts of the vans picking people up. I recommend no one use your company and feel sorry for those that have. I will never use you'll again and I cruise all the time. A PISSED OFF COSTUMER!

Nancy j.

Jun 30, 2018

Service was great and pick up from ship never felt so good at 93 degrees

Ronald H.

Jun 25, 2018

We followed your directions to wait to be picked up. When your van came, it stopped a good distance before the spot we were told to wait. They then picked up the people who ran after the van. There was no room for us. They said that another van was coming soon and told us exactly where to stand. We did that and the same thing happened. We waited and hour to be picked up. If you have a spot, don't stop for people until you reach that spot. We will not return to your garage

Bridget R.

Jun 25, 2018

Overall great experience. Will use again!!!

Richard D.

Jun 24, 2018

I recommend you to all my friends

Francis C.

Jun 24, 2018

Easy in & out, quick pick up at terminal, good price. Highly recommended.

Rona C.

Jun 22, 2018

Unorganized, no covered parking, elevator down

Shadrach N.

Jun 19, 2018

Website was great, attendant was amazing guy was waiting at the garage and took us to the curb where we were to wait for the shuttle. Got to port on time. On the way back we waited 5 min for our shuttle again great driver the whole team was very helpful at the garage. I would definitely do business with them on my next cruise

JUSTINE F.

Jun 17, 2018

The pickup after the cruise was too long and having to hold up that paper is just not a good idea. You should have a person representing your company there with a sign . Other than that it was great.

Suamy B.

Jun 16, 2018

We waited for an hour for a shuttle that never came and decided to take a taxi back to the parking facility. When we complain to the employees there response was "Sorry, I will let the manager know". Very disappointed!!!

Julie W.

Jun 15, 2018

Easy to find, great price, staff helpful and courteous, pick up from port was easy. Would definitely use again and refer others.

Deborah L.

Jun 15, 2018

Very good experience! Staff was friendly and helpful and on time.

Brandy C.

Jun 13, 2018

Did not have to wait too long. Driver was nice and all in all a positive experience.

Jim S.

Jun 12, 2018

Worked out great - very efficient- staff very nice- did not keep us waiting- in & out in notime

Thomas V.

Jun 11, 2018

The guys at the garage were extremely helpful and kind and dealing with everyone. They were very efficient and taking us to the ship and picking us up on time. The Vans were nicely cooled and comfortable.

Coleman b.

Jun 11, 2018

This place was great! Just know that bigger vehicles will have a hard time. the height is 6-6. The paper they give when exiting to be able to get in touch with them says do not call unless you haven't seen one of their vehicles in more than 25 to 30 mins. If you have a big group you need to call. Every time we saw one of their vans it was full by the time it got to the pick up area! Took us over an hour to get picked up...so pack your patients. But over all five stars.

daryl T.

Jun 10, 2018

Parking and transportation worked very well. The attendants were also very helpful. If we cruse out of Miami again will definitely use again.

Alexis L.

Jun 10, 2018

Great experience! Quick, easy, and efficient. Everyone was so friendly from the time we parked before the cruise until the time we departed after. Amazing prices as well.

Deborah S.

Jun 05, 2018

Experience was good. It's a little weird when you get there because their lot is on the 4th floor of the garage. Lots of people waiting when we got back. We had no problems but some people just don't want to wait & get mad. I have to hand it to the driver. He kept his cool. I'd park there again.

Minerva F.

Jun 04, 2018

Perfect experience both leaving and returning. Would definitely recommend.

Frank R.

Jun 03, 2018

No attendant or sign to tell me to park on the 4th floor so I had to go move the car. Long wait to get to the port. An hour wait at the port to get to the garage.

Trinette M.

Jun 02, 2018

The parking garage was filthy and smelled heavily of urine but the location was great because the interstate exit was right there. We did not have a hard time getting to the ship at the start of our trip but when we debarked at the end the driver never showed up. He told us that they started shuttling at 7:30am and they would run every half hour. My husband and myself, along with 26 other passengers arrived at our designated pick up area at 7:10am. Every single one of us ended up calling other transportation AND of course having to pay those drivers just to get picked up and take us to our parking garage. My husband and I waited until around 8:10 and the driver still never showed up. We were all upset because a few of us had long drives back home. Well never use this service again.

Heriberto S.

May 29, 2018

Only issue was long shuttle wait when heading to cruise. My car did have quite a bit of calcium water that stained car. Did like easy access to I-95 when departing for home. Website should state lot is the tiered parking lot & should drive up to floor 5 to check in.

vickie d.

May 29, 2018

Great price, excellent shuttle and great customer service!

Frank D.

May 29, 2018

Driver was on time. Had no problem whatsoever. Thanks for the great service.

William S.

May 27, 2018

Would use again. Good Staff.

Susan R.

May 25, 2018

All your drivers are very nice,, i'll be parking there again if I have a chance. Thank you very much

Kristinia T.

May 22, 2018

it was nice and fast we didnt have to wait long to get picked up or dropped off

Martha G.

May 22, 2018

Workers did the best they could given the location and circumstances. Accessibility was terrible as far as getting to and from car with luggage.

Tony M.

May 18, 2018

I had to file for a refund and got an email back with # (48172) has been received and is being reviewed by our support staff.

Migdalia W.

May 13, 2018

It would had been easier to find garage with sign and if we could had loaded the van with the luggage going to the cruise ship.

vicki s.

May 09, 2018

Everything was great, the gps took us right there, it would have helped to have the address on the building. Our cruise was on a Saturday but we arrived on Friday and dropped the car off a day early so it was a really easy transaction. Called ahead and so I knew to go to the top of the garage to check in and receive paperwork. Would definitely use again.

james w.

May 08, 2018

Very good. The truck was just as we left it. Didnt take long to pick us up or drop us off at dcl port. Grateful they knew what they were going and doing. I didnt like that they waited for some guy that was late when we were ready to go almost an hr before that. They showed up to puck us up from port within 20 minutes of our call. Warning the clearance is very low in garage. 6ft 6 or similar. Scrapped our antenna on ceiling. My truck has lifts . I was nervous.

alain v.

May 07, 2018

Good place, good situation. The only thing is when we were ready to leave at 7.30 hr a.m. there was nobody at the gate to let us go. We called the phone number on the paper I printed and it was a message. So, I phoned a other number on the gate and a guy from an other parking came to see us and look at the paper we had, ( the one with a bar code, which didn't work by putting it in front of the machine, that didn't scanned , what I think should of worked) and finally open the gate with his magnetic card.

Jose O.

May 07, 2018

Thanks for being so great and helping jumpstart my car!!!

Gary O.

May 06, 2018

It was a good experience. the people were helpful. I would use their service again.

benjamin c.

May 05, 2018

Great service, we highly recommend!!!

Miriam J.

May 03, 2018

The parking lot was very reasonably priced. Exit signs to walk out of the parking garage were not very clear and we had to wait almost an hour for the first shuttle bus to the port because we were waiting on other passengers and for some kind of coordination to get a driver. Had NO issues on return from the cruise. Will certainly use this lot and service again!

Diane M.

Apr 29, 2018

Very convenient, the attendants were very nice and helpful. I will definitely use them again and refer them to my friends and family.

Marc A.

Apr 29, 2018

There was no instruction on how to unload and load your luggage. Carrying the luggage down 4 flights is not acceptable. THe pick up wait time is unacceptable. My self and another couple waited over an hour for your van to show up.

Sergio F.

Apr 29, 2018

Just a little long wait coming back.

Richard F.

Apr 28, 2018

Bad location. Terrible shuttle service. Would not use again

Clive G.

Apr 27, 2018

Total chaos upon checking in. Person had no idea what he was doing. After check in we were sent to level 2 of the garage. Wrong level. We then had to lug our luggage to the street level. Shuttle only held 7 people and therefore there was an extremely long wait to get to the pier. We ended up taking a taxi as we could not wait any longer. Disorganized pick up upon return. Long wait for shuttle. Everyone was annoyed. Driver not friendly, no apologies for keeping us waiting. Will NEVER use Best Cruise again.

Leopoldo A.

Apr 24, 2018

good service! in a good place , and the Price is better than parking in terminal G. Thanks !!!!

Willard M.

Apr 24, 2018

We had to wait 1 hour and 45 minutes for the shuttle after getting off the cruise ship.

Larry C.

Apr 23, 2018

Very pleased with cruise parking experience in Miami this month. Shuttle Service was "on time" and our driver assisted with our luggage.

Marty W.

Apr 23, 2018

Easy, fast, efficient and no problems. Parked and they took us to our ship. Arrived and they picked us up in 5 minutes. Great service

Leslie V.

Apr 22, 2018

Your service was as advertised. It all went smoothly. Thanks

Johnny S.

Apr 21, 2018

Not enough shuttle service to the port.

Randall M.

Apr 21, 2018

The "check in" process was horrible. My printed instruction said, "Check in at 9:00." When I arrived, the attendant said, "Check in doesn't begin until 10:00." At 10:00, he said, "Be ready to leave at 10:30." At 10:30, he was nowhere around. At 11:00, he said, "We are leaving in a few minutes." We finally left at 11:18. Almost 2 1/2 hours standing in a parking garage with no instructions. Never again.

Ahsan K.

Apr 12, 2018

One of the van drivers was charging people $3/person for a ride to the cruise terminal although a ride for 4 people was already included with the parking fee. The van had Bestcruise parking and Instapark logos on the side of the van. To get the free ride included with the parking he was telling people to wait in a long line with only one shuttle running. I believe to make extra money on the side, he was charging people for rides to the cruise terminal using the company van although a ride for up to 4 people is already includedin the parking fee.

marcella f.

Apr 12, 2018

When we arrived back at port it took driver an hour to pick us up and then lied that he was in the area before and didn't see anyone. ...we where we was told to be with our flag held high driver drove past and had to call in order for him to pick us up

Synthea S.

Apr 08, 2018

Easy in and easy out, staff was friendly. A little hard to find but close to the port and free shuttle service. Easy to get back on the main freeways.

Raymond L.

Apr 06, 2018

Wells to start Wish we had problems finding it cause hard to see thé adressant no annonce of insta park. Second couldn't havé the shuttle so we end up taking a taxi both ways so it costs us more than if we would have parked at the port with more trouble. Thérèse was no one at the port with a sign. And to conclude. No one never the phone at the numbers providence. Very disappointed

Joseph D.

Apr 03, 2018

We were switched to the 2nd street parking lot, it was difficult to get to - was told we would be parking in a better place, but I have a oversize pickup which made it very difficult to park, we were told we would park over a covered parking space which we had to park all the way on the top in open parking, the exit to the parking garage is a corkscrew which was to tight for my pick-up and I damaged the side of it. Also, was a long wait going to the port and even longer wait after getting off the ship - tried to call someone for help, but never got an answer from anyone - I would not recommend Instapark to anyone.

Heather H.

Apr 02, 2018

When we originally parked to get picked up and taken to boat it was a little confusing at first but once we knew who to speak to and where to go it was fine. We ended up being picked up by a side contractor for instapark so we did not receive a flag to wave to get picked up so I called and they sent a van for us. The time to get picked up was fair both ways.

Debra D.

Apr 02, 2018

The price & location were good but the check in was slow and waiting for a van to take us to the terminal & to pick us up on our return was way to long. We ended up getting Lyft to drive us both ways! However, there were no surprises, our car was still there & in good shape, & it was covered parking! I would use again.

Gloria D.

Apr 02, 2018

The 40 minute wait for the shuttle upon my return to the port was not pleasant, especially in the sun. That was the reason for the average rating. Only one bus was running. The drivers were polite and drove safely. Also, we were told it was covered parking it was not. We were on the top floor roof uncovered.

Sid K.

Mar 31, 2018

Good courteous drivers. But waited a long time for shuttle to get to port from the parking lot because there was so many people and small shuttle vans. We finally got on the 4th van but 2 of our party of 6 had to get on the 5th van. Getting back we were able to fit in the 2nd van so it wasn't as bad. The last time we shuttled with a different company they had larger shuttles. (small buses)

Anil T.

Mar 31, 2018

Tracking the van at the port seemed like the only problem with the whole ordeal. I think it even more convenient if we could spot the van easily

Rafael Roedel S.

Mar 30, 2018

My reservation of parking held with his company was not a success. The reader did not read the bar code of my reservation and it was necessary to issue a single ticket. I needed to pay an additional 20 dollars to the amount already paid to your company. I request a refund of the amount on my credit card. I am attaching my payment in addition to the one made to your company. I'm waiting for an answer. Kind regards.

Norbert N.

Mar 28, 2018

No rest room was available. For older people waiting to get off of the ship especially in the morning, a rest room would have relieved a lot of stress

Chris K.

Mar 27, 2018

Terrible, my vehicle got scratched and i had to take an uber when i got back to pick up my vehicle. Never using you guys again

James W.

Mar 26, 2018

The time spent waiting for the van to take us back to our car after the cruise was a bit long, but we were very pleased with the parking lot, the staff, and the price. Will definitely use again!

Jeffrey M.

Mar 26, 2018

Not enough shuttles back to parking lot

ROBERTO B.

Mar 25, 2018

Terrible i wait almost 1hr30min i take cap becsuse nobody come and no only me i was a lot people have the same problem with you instapark and the adress is diferent the have online

Scott S.

Mar 25, 2018

The shuttles needed to head to the port earlier. I got off the ship ahead of the rest of my party so I could get the car and avoid loading all of our luggage in the van. I got to the curb to find others already waiting for shuttle. Before a shuttle arrived the rest of my party arrived with all of our luggage. One shuttle came by EMPTY and told us a van was right behind her. 15 minutes later a van showed up could only hold a small portion of those waiting. I have to wonder how long those we left behind had to wait?!

Robert Y.

Mar 25, 2018

I not sure if we will do this again. Not impressed.

miriam m.

Mar 25, 2018

There is horrible communication we had no idea that the parking lot that was given to us when i made the reservation had changed. We drove around in circles for an hour calling the phone to see where we had to park with no response then finally we got a call back and the address that we got of the new parking garage room is into circles in downtown and we called again and waited 45 minutes for them to call us and the lady said the parking never changed but she would call me back to confirm and we again waited and nobody called then when we did find the parking garage on our own it was so hectic with nobody to help. Now after the cruise when we were leaving we waited 2hours or more for someone to pick us up from the port and again we called over 10 Times and nobody ever called back. It was horrible.

MARLON A.

Mar 19, 2018

Everything works perfectly! No problems.

SAndra C.

Mar 18, 2018

Long lines to get to get to and from the sh.

SAndra C.

Mar 18, 2018

Lost your flag No two phone calls did not conn t us.

dale m.

Mar 18, 2018

need 3 or 4 vans to handle the crowd we had lined up at the parking lot. we saw 4-5 groups phone taxi/ubers or it would have been even worse. If it had been raining there would have been violence. Many very unhappy people arriving from earlier cruises were complaining about waiting more than 2 hours to be picked up.

Narvin B.

Mar 16, 2018

Vehicles are not adequate to carry the number of passengers and their luggage. I would strongly recommend larger and/or a different type of vehicle. We also had to wait for almost an hour for a vehicle to pick us up from the Cruise terminal

Tiffany T.

Mar 14, 2018

Waited over an hour for our shuttle driver, parked in a very unpleasant area for the same price my last cruise I parked in a nice clean and safe garage and was picked up within a timely manner.

Diane C.

Mar 13, 2018

If I could have gotten a shuttle from the ship back to your parking lot, I would have rated this 5 stars. However, after waiting for over an hour and calling your 800 number (and only getting voice mail) a number of times, we finally Uber'd back to your lot. After I complained about this experience, Ed (the gentleman at the lot) apologized and assured me that he "would take care of it." It appears that I will be receiving a refund (which is the only reason I didn't rate this with one star), however, it was an awful experience at the pier. Final thoughts: It seems that the vans only got as far as the ships that were the first ones that they came to at the pier and filled up with passengers and then never made it to the end we were on. I'm thinking this because when we got back to the parking lot around 10:00 or 10:30 there were 3 vans there loading up people to take over to the port, so they must have made some trips over and back prior to that. Not sure what the solution is, but it seems some form of organization needs to be looked into.

Marcel E.

Mar 13, 2018

We were scheduled to arrive at 11AM, which we did. Then we had to wait 50 minutes for a van to take us to the cruise port. When we arrived back in port, we waited an hour and then were told that the van coming to pick us up was in an accident and another was on its way. After another wait, we took a cab back to the parking area. Two small vans are inadequate.

William M.

Mar 12, 2018

Good place to park. Be nice I'd lot was in better condition.

Paul B.

Mar 11, 2018

Everything went great. No problems. Very timely.

Debra K.

Mar 11, 2018

Very efficient. Rides were prompt and drivers were very friendly.

Selina M.

Mar 11, 2018

Fast and courteous service for a great price.

Myra D.

Mar 11, 2018

The waiting was horrible before and after. Drivers were amazing especially the last one. Very friendly, cordial and helpful!!!!!

Vince T.

Mar 09, 2018

Very good, but, someone who got off the van on our return took one of our suitcases by mistake and left before we discovered the problem. Perhaps there should be a requirement to make sure a bag ID check is completed by the passengers.

Bob J.

Mar 09, 2018

Had to wait almost an hour to be picked up despite being told that vans run about every 20 min. or so, other than that if you have patients it wasn't too bad.

Michael D.

Mar 05, 2018

The parking personnel were very organized and very prompt picking us up at ship when we returned. Also my travel companion left her purse on van the day we were departing on cruise and parking staff drove it back to her at the ship. Very nice experience.....

Walter W.

Mar 03, 2018

We waited for almost 2 hours to get a shuttle back to the parking lot. We called 2 times starting at 30 minutes like the instructions for returning stated and were told a shuttle would be there in a few minutes. It was chaotic and unorganized and you need more shuttles. Approximately 30 people were waiting to get back and no shuttles in sight for an hour and a half. You definitely get what you pay for!

Gregory R.

Feb 28, 2018

The price was great. The pickup from the port of Miami was terrible it took one hour after calling 3 times and being told it will be 2 to 4 minutes each time.Lot needs some improvements, but we will use you again.

Dianne G.

Feb 27, 2018

I would highly recommend. The process was very simple and easy we were to the port in a very timely fashion and waited less than 5 minutes to be picked up when we returned. The staff is very friendly and efficient and the price is extremely affordable. The lot is fully fenced with security gate and we had no issues. Will definitely use again.

Lisa G.

Feb 27, 2018

Drivers were courteous didn't wait to long to pick up my vehicles.

Gregory B.

Feb 25, 2018

Should be gravel or paved Better Facilities for those that's been traveling all day. Shuttle runs should be more frequent. Waited for over 40 min for a shuttle. Had to call twice to get a shuttle. Positive. The lot was secured

Belinda S.

Feb 24, 2018

We would definitely use this service again. Friendly staff from check-in to departure. As first time off-site parkers, our biggest worry was that we would have to wait a long time for pick up when we returned to port, but not at all! We waited just a few minutes before the shuttle van stopped right in front of us!

Tiaundra B.

Feb 20, 2018

It took entirely too long to be picked up from port. Several of us had to call to figure out why the bus just sped by twice. We were waving flag but there were other buses in front of us and he never slowed down to see if anyone was there waving the flags.

elaine b.

Feb 19, 2018

The attendent was friendly. The service was promt. Would reccomend

Brian R.

Feb 19, 2018

Good price, efficient service.

Michael K.

Feb 16, 2018

Wrong address on confirmation. Took an hour to find lot. Lot needs to be graveled or paved. Although there were no issues, security for vehicles seems spotty.

Louis S.

Feb 13, 2018

Good experience but worried about security for the vehicle but all was ok when we got back

Louis S.

Feb 13, 2018

Good experience but worried about security for the vehicle but all was ok when we got back

Alvaro R.

Feb 03, 2018

The parking lot is open and full of dust, I found my car after 5 days totally cover in dust

amber s.

Jan 30, 2018

The only downside was no sign and hard to find. Otherwise great service!

Emely R.

Jan 27, 2018

Driver was courteous and helpful. He picked us up very quickly
Best Price Guarantee!
Book Now
Free + Easy Cancellations