Battery Wharf Hotel Logan Airport Parking
Battery Wharf Hotel Logan Airport Parking 2 Battery Wharf, Boston, Massachusetts United States 02109

Nearby parking lots

Location

2 Battery Wharf, Boston, Massachusetts United States 02109

Area

Battery St / Commercial St
Battery Wharf

Phone

Shuttle
Parking lot information
Battery Wharf Airport Parking (Water Taxi) – Skip Security Line
Announcement from Battery Wharf Airport Parking (Water Taxi):
Due to the impact of COVID-19, the water taxi is available Monday - Sunday from 09:00 am - 6:00 pm


***Skip the Security Line***
Find nearby parking in Boston
Key Details
Guarantee Your Spot Free + Easy Cancellations
How to park at this facility
ENTRY PROCEDURES
Arrival: Please arrive 2 hours before your flight. Once you enter the parking garage at 2 Battery Wharf, you will show your reservation to the parking attendant. The parking attendant needs to confirm it's only for airport parking. They will then give you tickets for your departure and arrival water taxi rides. Each traveler will receive two tickets. Once you have your tickets, the parking attendant will point you in the direction of the water taxi. The water taxi travel is 12 minutes from dock to dock once you board. Please allow 30 minutes from garage to airport terminal.

If you need to contact the Target Park Staff, please call 857-303-0884. The Target Park staff will notify the water taxi of pickups and drop offs.
EXIT PROCEDURES
Transportation is provided by Rowes Wharf Water Transport and will ferry from the lot straight to the terminal at Logan International. Round trip passage is included in the package rate.

***Avoid the security lines at the airport!***

****Avoid traffic congestion near the airport****

Once landed, please contact Target Park Staff right away at 857-303-0884 so they can book your water taxi ride back to the garage. Please state that you need a water taxi back from the airport to Battery Wharf hotel. Don't forget to provide the water taxi driver with your return ticket. If you lose your ticket, you will be charged double the amount on return. Allow 15 to 20 minutes for water taxi arrival. When you return to parking garage, you will pay any outstanding balances owed and be on your way.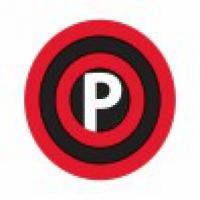 Services, Amenities, Features and Add-Ons
Parking location and directions
2 Battery Wharf, Boston, Massachusetts United States 02109
Battery Wharf Hotel Logan Airport Parking prices and rates
Daily rate
Day rate
$25.00 / day
Grace period: 0 hour
Add-ons
Water Taxi
$20.00
Customer Reviews
Customer Reviews (0)
Best Price Guarantee!
Book Now
Free + Easy Cancellations