ABC Airport Parking - Newark
ABC Airport Parking - Newark 822 North Ave East, Elizabeth, New Jersey United States 07201
Nearby parking lots

Location

822 North Ave East, Elizabeth, New Jersey United States 07201

Area

.
Newark Liberty International Airport, EWR parking

Phone
Parking lot information
ABC Airport Parking in Elizabeth, NJ, offers long-term EWR parking in a large outdoor lot that is offers a 24 hour security surveillance system to look after your vehicle, while you're away. Our parking lot is fully fenced, secure and well lit, as well as night guarded, for additional security. Your vehicle will be in the best hands possible while you are away, enjoying your vacation, and we'll have it waiting for your, ready to go, upon your return to Newark.
Our excellent, complimentary shuttle service simply can't be beat! We offer shuttle service to and from Newark Liberty International every 2 - 10 minutes, in our fully equipped shuttle vans. You'll arrive in comfort, and we'll look after your luggage for you as well as ensure that you enjoy a complimentary coffee on the way to your terminal. We'll help to make sure that you get your trip started out on the best foot possible.
We really pride ourselves on providing the best customer service available, and our reviews are excellent across the board. We strongly encourage you to take a look at our reviews, to find out why our customers keep coming back, and we'd love to hear from you as well, once you've had a chance to experience our services. We value your feedback, and our customer support is available 24 hours/day, 7 days/week, so you can call or email us at anytime, and we'll be more than happy to assist you.
If you are looking for great parking deals, click here to Compare and Reserve parking at EWR Airport.
We encourage you to use our simple online booking system to make your reservation, and save! Our rates are $12/day, with a one time only service fee of $6.00 plus tax. When you book online, you will save by receiving a coupon via email, once you have completed your online booking. Our coupon rates are $8/day, so don't miss out on this opportunity to save by booking with us online, for EWR long term airport parking. Once you arrive, we'll take it from there. Enjoy a coffee while our free shuttle takes you to the airport, and we'll have your vehicle waiting for you once you return from your trip. You can leave all of your worries behind when you park with us, and you're certain to book with us again, the next time you need long-term parking near Newark Liberty International Airport!
Book online and receive your discount coupon upon completion of your reservation!
Shuttlefare.com is the #1 resource for finding and booking shared ride and private airport transfers around the World. You can pre-book / schedule a pickup at over 1000 airports and 10s of thousands of locations easily on your phone or desktop. Sort by vehicle preference, whether you have 100 people or it's just yourself, Shuttlefare can make travel so much easier and save you money by comparing top operators before your trip.
Nearby Attractions
Newark Liberty International Airport (1 mile)

Services, features and add-ons
Video surveillance
Fenced lot
Day parking offered
Night parking offered
Luggage service
Valet parking
Complimentary shuttle service
Free coffee
Find nearby parking in Elizabeth »
Key Details
Guarantee Your Spot Free + Easy Cancellations
How to park at this facility
ENTRY PROCEDURES
Please show your InstaPark Pass to the attendant for validation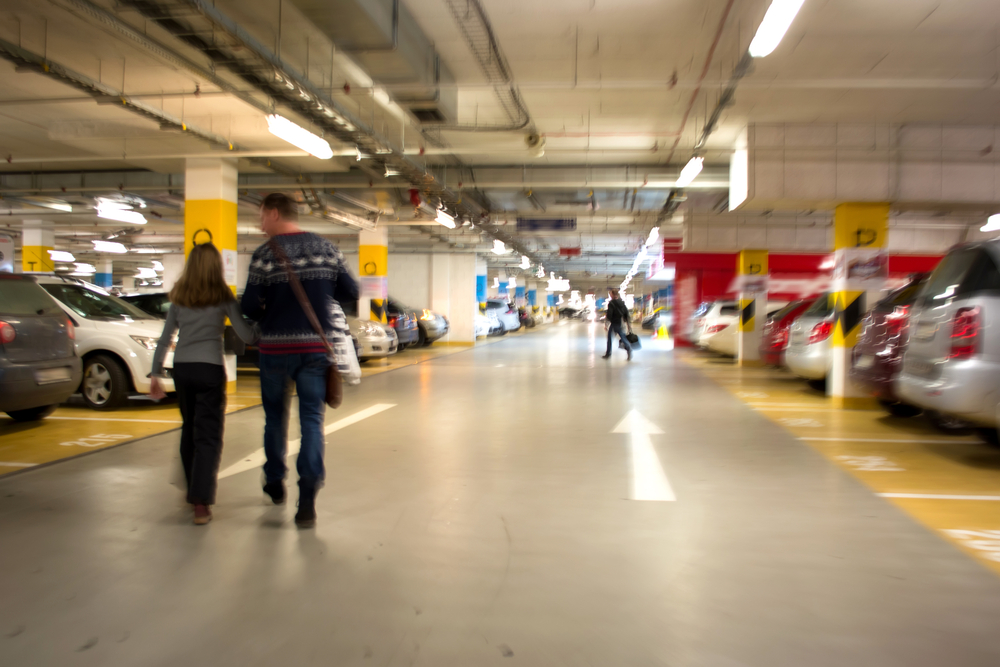 Parking location and directions
822 North Ave East, Elizabeth, New Jersey United States 07201
Directions
I-95 North to ABC Airport Parking - EWR Long Term Parking
Head northeast on I-95 North (toll)
Take the 13A exit to Elizabeth Seaport/Newark Airport (toll)
Go to NJ-81 North (toll)
Take North Avenue West exit (partial toll)
Go left toward North Avenue, and turn right
ABC Airport Parking will be on the right
I-78 West to ABC Airport Parking - EWR Long Term Parking
Go southwest on I-78 W (toll)
Take I-95 South exit to Turnpike South
Stay left, heading towards I-95 South
Stay right and merge on I-95 South
Take exit 13A to Elizabeth/Elizabeth Seaport/Newark Airport (toll)
Keep going onto NJ-81 North, and take the North Avenue West exit (partial toll)
Head to North Avenue, go left toward North Avenue, and turn right
ABC Airport Parking will be on the right
ABC Airport Parking - Newark prices and rates
Daily rate
Day rate
$8.00 / day
Grace period: 0 hour
Customer Reviews
Customer Reviews (1)
Rian D.

Jun 26, 2017

Broken headlight upon return. Not what you want from parking lot.
Best Price Guarantee!
Book Now
Free + Easy Cancellations