Z Airport Parking 3 International Drive, East Granby, Connecticut United States 06026

Compare rates
Nearby parking lots

Location

3 International Drive, East Granby, Connecticut United States 06026

Area

.
Bradley International Airport, BDL parking

Phone
Parking lot information
Z Airport Parking is definitely one of the best long-term BDL parking lots nearby Bradley International in Windsor, Connecticut. When parking with Z, you will receive complimentary shuttle services that will take you to and from the airport. Other complimentary items that you will receive are; water bottles, unlimited hot drinks and also small snacks.
When parking with Z, you have nothing to worry about. There is a great security program to ensure that your car will remain safe for your whole time away. If you are self long term parking, you are able to keep your keys for your whole vacation to feel more comfortable and to know that there is no one in your car. All cars are also kept in a lit and securely fenced parking lot with many surveillance cameras. There are also security guards who patrol the lot all day and night to make sure that your car is always in good hands.
Join the ZAP rewards program to receive deals on not only your next BDL parking space, but also other fun and exciting rewards. Joining the club can pay off within two visits to the lot, so if you are someone who park n' flies often, this is a great program to join, and since Z Airport Parking is only two minutes away from the airport it is so convenient and simple to get to and from without a hassle.
If you are looking for great parking deals, click here to Compare and Reserve parking at BDL Airport.
Shuttlefare.com is the #1 resource for finding and booking shared ride and private airport transfers around the World. You can pre-book / schedule a pickup at over 1000 airports and 10s of thousands of locations easily on your phone or desktop. Sort by vehicle preference, whether you have 100 people or it's just yourself, Shuttlefare can make travel so much easier and save you money by comparing top operators before your trip.
Book With Z Airport Parking - Long-Term Airport Parking Lot Today for Convenience & Great Service!
Nearby Attractions
Z Airport Parking is only two minutes away from BDL Airport.

Services, features and add-ons
Bold = Featured
Regular = Not Featured

Covered Security Guard
Video surveillance
Offer day parking
Offer night parking
Valet parking
Car Wash
Car Detailing
Find nearby parking in East Granby »
Key Details
Location 3 International Drive, East Granby, Connecticut United States 06026
Area .
Bradley International Airport, BDL parking
Customer Support 1-800-851-5863
Nearby attractions Bradley International Airport (BDL airport) parking - 1.4 miles
Parking Type Parking lot
Spots Total 10
Max height none
Local time Mar 30, 2023 08:03 AM
Guarantee Your Spot Free + Easy Cancellations
How to park at this facility
ENTRY PROCEDURES
Please show your InstaPark Pass to the attendant for validation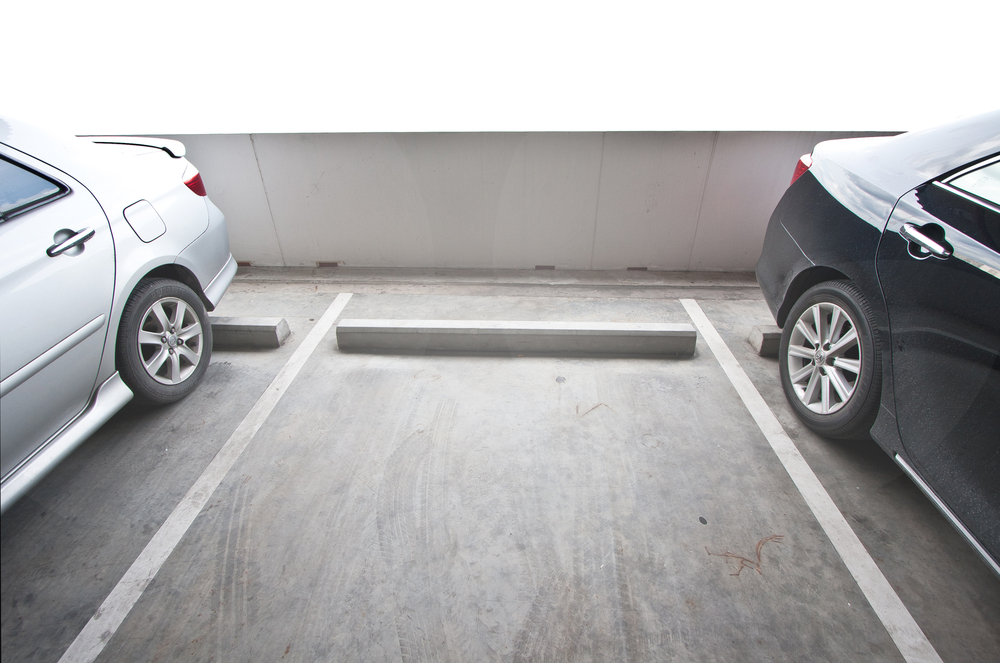 Parking location and directions
3 International Drive, East Granby, Connecticut United States 06026
Directions
From interstate 91:
I-91 to Exit 40, which puts you on the Airport Connector (Rt. 20 West), take the fourth exit marked East Granby/Granby then left at the 1st light onto International Drive.
From Route 187 or Route 10 and 202:
Take Rt. 20 East, right onto International Drive. Turn Right into 3 International Drive.
Z Airport Parking prices and rates
Daily rate
Day rate
$6.95 / day
Grace period: 0 hour
Customer Reviews
Customer Reviews (89)
Victoria J.

Feb 24, 2018

Paying and parking were easy, the place looked private and safe, it was clean, and the people who worked there were nice. Couldn't ask for anything more.

Emily K.

Feb 23, 2018

Far more cleaner than I had expected it to be. However, the cars seem too closely parked together which in my view, increases the possibility of a damage. Nevertheless, it is good enough considering the low parking rate. I get it that it is a parking lot, but it would have been better if it had more floors or spaces to it.

Avery R.

Feb 23, 2018

This is where I usually keep my car parked overnight whenever I have to, especially when I'm working overnight. The cost of $6.95 is extremely affordable for me knowing that nothing wrong will happen to my car. Just for safety though, I do not let any valuables remain visible in my car.

Grace G.

Feb 21, 2018

I use Z Airport Parking somewhat regularly for business trips and the shuttles have been so convenient. They come to pick you up fairly quickly and the ride is very short. Every driver that I've had has been friendly and loaded and unloaded the luggage for everyone. It was a pretty good experience and I will be using this place for the rest of my trips.

Sam K.

Feb 20, 2018

Quite a good place to park at for a few days and nights, while the hotel parking lot would literally cost me 3 to 4 times more money. A highly convenient parking lot for those who happen to work or live nearby! The staff was super friendly and even offered me some free coffee and muffins.

Alivia S.

Feb 19, 2018

So worth it if you happen to be around the Rainbow Road and are looking for a cheap yet safe place to park your car at. I'm one of those people who are pretty conscious about parking spaces, but this one is actually quite safe and organized. The only damage that could happpen to your car would be unintentional. As far as theft attemps are concerned, they are highly unlikely here because of the fences and cameras.

Olivia J.

Feb 18, 2018

I was desperate to park my car somewhere around the Bradley Airport but was too conscious of the high rates. Finally, I stumbled across this space and without giving another thought, I pulled in. I was a little worried about my car's safety but it was totally untouched and undamaged. A great parking lot tbh!

Emma E.

Feb 17, 2018

On some busy days, finding a parking spot at the Z Airport Parking can be quite difficult. On regular days you can easily find a spot, though you might have to wait a little. This is because it is quite small with a lot of cars pulling in and out at all times. However, it is one of the safest and definitely the cheapest parking areas around.

Bella E.

Feb 15, 2018

In East Gransby, I don't really think that there is a place that can be considered as a reasonably priced parking lot. However, the z airport parking does certainly qualify for this! They charge you based on a day which is highly suitable for many people who have to leave their car parked for at least a day, or several days!

Isabella F.

Feb 14, 2018

It's a great place for parking. The Z Airport Parking lot is cheap, and fulfills the purpose of providing a safe space for your car very well! They even had free coffee which was good so early in the morning when I got there.

Sophia O.

Feb 12, 2018

I stopped at The Kitchen on Rainbow Road, while on my way to Bradley Int Airport on Tuesday. My vehicle remained parked at the Z Airport Parking lot for 2 hours, for which I paid a total of $7 + tip. The parking lots seems to be well-constructed and quite neat for the price. Moreover, the chances of theft in such an open place with guards seems to be minimal.

Taylor O.

Feb 12, 2018

Definitely one of the best parking lots in the area! They have great prices and nice people, but the other parking areas around the airport are on the other side and are closer to restaurants and hotels and things. For getting back and forth to the airport, this place is great though because its so close.

Timothy P.

Feb 10, 2018

I parked my car here for two days, for a total of $13 and some change. Quite a good rate it is. My friends happen to use this parking lot regularly, and are pretty satisfied and so am I! lol :D

Tina C.

Feb 08, 2018

I took advantage of the valet parking while I went on a trip. It was definitely worth it because I didn't have to search for a spot and they had my car waiting for me when I got back from the airport. Definitely a place I would use again.

Marcus E.

Feb 07, 2018

Recenty, I had to park my car at the Z Airport Parking lot as I had a doctor's appointment nearby. The rate that which I got charged was around $7 for a full day, which is not bad considering the overall secure build of the place. There seem to be no blind spots, and guards are usually on patrol.

Nathaniel H.

Feb 07, 2018

This is one of the cheapest yet most secure parking lots in Connecticut. They charge $6.95 only for a day, which is by far quite cheap as compared to other parking lots. However, this rate is not acceptable to many people for their own reasons. I, however, am pretty satisfied with the overall vibes and look of this place.

Kyra S.

Feb 06, 2018

Because I was hesitant of parking my car here, I was shown all the surveillance cameras installed by the management. This gave me enough hope that I'll see my car undamaged. Gladly, I had a very nice and friendly experience and will surely park here whenever I'm running errands nearby.

Ethan P.

Feb 04, 2018

Parking is a huge problem in cities like this one where there is an influx of traffic, which is increasing everyday. This also gives rise to car thefts and damages. However, the Z Airport Parking lot seems to be among the safest of them all. I can definitely bet on it :D

David N.

Feb 04, 2018

The Z Airport Parking is a wonderful parking area. It's very close to the airport so the shuttle ride only takes a few minutes. They also had some free snacks when I got back from the airport which was a nice touch. Well recommended by me!

Penelope B.

Feb 02, 2018

This parking lot has compact parking spaces, which can sometimes make it difficult to pull the car in and out. My car is a small one so I got by with ease, however those with bigger cars might have a difficult time. Apart from that, I would highly recommend this place to everyone!

Steph A.

Feb 01, 2018

Z Parking is pretty close to where I work, so I park here on a regular basis. I can easily afford to park for a week and they even offer some good discounts online. I'd recommend it to others!

Bob Z.

Jan 31, 2018

Hi, I'm Bob. I have been parking my car in this lot for the last 3 days on a regular basis. I'm staying in a hotel near the Bradley Int Airport for the next 4 days, and the parking costs are quite high over there. Well, I have been quite satisfied with this place, as of yet. Let's hope the best for the coming days. Thumbs up! :)

Jake L.

Jan 30, 2018

Safe, and quite close to restaurants like Dunkin Donuts, Dominoes, and some wonderful coffee shops. Definitely my favorite parking spot whenever I am hanging out with my friends nearby. Furthermore, it is pretty neatly built and very organized. This is yet another thing that adds up to this place's worth!

Jonathan D.

Jan 28, 2018

It took me quite a while to find a spot in the parking because it was pretty full. The only problem this place has is with the parking capacity. Otherwise, being in the heart of a commercial location, it is certainly too good for the price.

Tammy B.

Jan 27, 2018

The management at Z Airport parking seems friendly enough. I had an issue paying my bill and they helped me through it and said they would pass along my comments to their boss. I'm not sure if they actually did, but they seemed genuine about it.

Bruce N.

Jan 25, 2018

When I park here, I don't worry about something like my car being broken into. But I did have a little bit of trouble finding a place to park and it took me a couple of minutes to find someone who could help me. When I did find them, they were helpful but I wish they had been more accessible.

Kayla L.

Jan 24, 2018

I left my car parked here over the night last Tuesday. Being in a hurry, I did not care about checking the rates. Upon returning in the morning, I was quite surprised to see that it costed me only around $7. Also, I was quite satisfied with their security conditions. I'll recommend it to everyone.

Nina H.

Jan 23, 2018

The rates are good, security cameras are installed, and a couple of attractions such as the airport, restaurants, and offices are at a walking/shuttle distance. This makes it a reasonably good place to park your vehicle at for the day.

Carrie S.

Jan 23, 2018

It's surprising to see a parking lot that is located in such a central area that did not completely rip my wallet off. Just $6.95 for a day is really not bad at all. It is good for people like me who have 9 to 5 day jobs. Definitely making this my go-to parking spot.

Maria B.

Jan 21, 2018

I went here on Wednesday after locating it on google maps. I had to spend a full day at the Bradley Int Airport and the Z Airport Parking seemed to be the only affordable option for a day. Well, my experience turned out to be pretty amazing! I will surely park here once again whenever I visit a place nearby.

Rose C.

Jan 20, 2018

Even though it looks small to me, the place is well patrolled by guards with security cameras installed. Defnitely a yes!

Sara G.

Jan 18, 2018

We parked our car here on Friday at 8 PM and picked it up around 9 PM on Sunday. I paid around $21 if I remember right, which is pretty convenient because the hotel that we stayed in was charging us $40 for parking overnight. Highly recommend this parking lot!

Matt W.

Jan 18, 2018

Sometimes I worry about not being able to get a space here but I suppose that's a testament to their great work. I park here frequently and the people here are always super nice. The prices are pretty good too.

Nathan I.

Jan 17, 2018

The space at Z Airport Parking is great. There is plenty of space between the cars, it's clean, and I could usually always see someone from security. However, I had trouble getting out because I didn't know which way to go.

Michael S.

Jan 16, 2018

It is a highly convenient parking lot for you if you want to spend your day moving around the location. There are plenty of shops and corporate offices nearby.

Mark O.

Jan 15, 2018

I recently stayed at a hotel nearby and parked here to keep my car safe. The prices are extremely affordable. I was very impressed to find such quality for so cheap.

Chloe I.

Jan 15, 2018

This is quite a nice place to park your car at. But the only negative point is that those people who are working here seem dead lol. Perhaps they were just having a bad day, but their slow attitude kind of turned me off.

Brianna J.

Jan 13, 2018

Wow! This place was a great find! It's pretty affordable and seems safe. Everyone was really friendly too. What I really find attractive about the Z Airport Parking is that it is extremely convenient for people like me who have their workplaces nearby.

Dana J.

Jan 12, 2018

I don't know what to say, other than the fact that I feel totally annoyed. Honestly, I had so much trouble pulling in and pulling out due to the small space. Certainly, this place is not for rookie drivers like me.

Jean C.

Jan 11, 2018

There has been an increase in the number of parking areas recently. However, only a few come up to the mark of being a secure and well-organized parking lot. And the Z Airport Parking is certainly one of them! Thumbs up :D

Louise A.

Jan 10, 2018

I work at Magnatech which is just about a few blocks away from the Z Airport Parking. The customer service at this parking lot is great, and the people working here including the guards are quite friendly. Knowing that my vehicle is in safe hands gives me great mental comfort.

Lynn L.

Jan 09, 2018

Absolutely love the service here! There's always someone around if you need help and they keep a very close eye on the cars.

Calvin A.

Jan 08, 2018

Last week on my way to Express Lube and Tires for an interview, I parked my car at the Z Airport Parking. The place seems to be nicely built, and pretty organized. It's a nice discovery for me.

Irene K.

Jan 06, 2018

The car wash and detail here was pretty good. I was pleased to return from my trip to a clean car. However, the shuttle took about 20 minutes to pick me up from the airport at 1 am. Otherwise, the place is pretty good.

Alexis E.

Jan 06, 2018

Safe, clean, and an affordable parking lot. This place is simple and there's nothing fancy about it but all that a parking lot needs is good customer service and security. This one has both!

Joe P.

Jan 04, 2018

I'm pretty satisfied with my experience here. The shuttle arrived relatively quickly and the driver got out to help with my luggage. The payment process was pretty easy to understand and the bill was very decent. When I returned, it was pretty early in the morning and the shuttle still arrived to pick me up within a few minutes.

Carlene J.

Jan 04, 2018

I really appreciate how well-maintained this parking lot is. It's always clean, plowed/shovelled, and partially fenced in or lined with trees which makes it semi-private.

Amanda I.

Jan 03, 2018

Even though I consider this garage to be quite expensive, and only suitable for a day's parking, it is certainly very secure for the cars. I do understand that there must be people who do not compromise on security, but honestly, $6.95 is a little high for me.

Jason J.

Jan 01, 2018

This is indeed the best parking deal in town. I love being able to pay only $7 for a full day of parking. On days when I get space easily, I consider myself lucky haha. Overall, the Z Airport Parking is the perfect spot for cars.

Amy N.

Jan 01, 2018

I think Z Airport Parking is far more secure and cheaper compared to other public spaces in the area. It's great to know that there is a place with such good staff and doesn't charge too much.

Cody G.

Dec 30, 2017

Z Parking is pretty close to my house so when friends and family are visiting, they often park here. I've never heard a complaint for everyone and they always tell me it looked pretty safe to leave their car. A couple of times, someone has told me that the rates are pretty good too.

Riley N.

Dec 30, 2017

The other morning I pulled in and there was only a very tight space. Perhaps it was because of a busy working day. The overall place is nice but they need to increase the capacity tbh.

Julie W.

Dec 29, 2017

I will give this play another try but the first time I went, the shuttle took a little while to pick me up from the airport when I got back from my trip. It was late at night and I wasn't really in the mood for waiting. Other than that, the driver was pretty nice and helped me with my luggage. I just wish they could have gotten to me sooner.

Sarah F.

Dec 27, 2017

I think that this parking lot is good if you want to keep your car parked for a day or more. The price rate which is $6.95 per day is quite okay. Also, it is close to the airport which makes it a good place to keep your car parked if you work nearby or are going on vacation.

Bret M.

Dec 26, 2017

I like the Z Airport Parking for the fact that its prices have remained consistent for a long time. Unlike other parking garages and lots, these guys do not seem to be hungry for money haha! I'll recommend it to everyone.

Richard F.

Dec 26, 2017

Because it is built on a flat ground, it is quite simple to find your car. However, it usually gets filled pretty quick on busy days. So I suppose that it should have had more capacity. Nevertheless, the smaller space is what makes surveillance easier, and hence increases the security of this lot.

Chris J.

Dec 26, 2017

I cannot emphasize more on how well the overall security in this parking lot is. That's certainly one of the most important things I look for in a parking place, and this lot definitely passes the test. The staff are also really nice which is a plus as well. The only problem I had was that something got messed up with my reservation the first time I parked here. Since then though I haven't had any issues.

Bradley H.

Dec 24, 2017

Last week, I had to receive my aunt who had just landed at Bradley International Airport, and I was quite surprised to see how organized this parking lot was. I didn't have to wait in a long line of cars like I usually do, and that too for a fair amount of money. Thumbs up!

Tim C.

Dec 24, 2017

In my opinion, the prices of this parking lot are far less than what a hotel or parking garage would charge you. Honesty, $6.95 is not a lot for a day. Way to go!

Mariah O.

Dec 23, 2017

The positive thing about this parking lot is that it is built in the middle of town. It is quite close to many attractions such as the airport and restaurants. The only negative thing is that pulling in and out can be difficult due to a tight space sometimes.

Russel C.

Dec 23, 2017

If you are visiting the area, I think that this is the best place to park your car at. The rates are set per day, and $6.95 is quite an acceptable parking rate in that case. Furthermore, it is located in a great area. I've never faced any issues parking my car here.

Spencer N.

Dec 23, 2017

I like the way this parking lot is maintained. There are security cameras installed, and guards are always on duty. It is certainly the perfect place to park at night.

Hannah E.

Dec 22, 2017

I park here a few times a week and greatly appreciate the friendly staff. They make the process so much more enjoyable. Highly recommended!

Megan J.

Dec 21, 2017

I parked here for three days and my overall bill was around $21. Quite a fair rate considering the security of this place. I definitely recommend using this parking lot.

Donna W.

Dec 20, 2017

We parked here the day after a pretty big snowstorm and were surprised to find the parking lot in excellent shape. It was plowed nicely and cleaned up very well.

Christian O.

Dec 19, 2017

The people who work here are great! The shuttle driver who picked me up really liked to tell jokes and stories, which made the shuttle ride fun and enthusiastic. It was a pretty quick ride, but the upbeat energy was still welcomed!

John K.

Dec 19, 2017

I park my car here pretty frequently for work, and I am yet to experience any type of car damage or theft. There's been a couple of times that I had trouble paying, but the staff were always close to help me and had me checked out pretty quickly.

Maureen V.

Dec 19, 2017

Z Airport Parking lot is quite nice and is close to places like the Bradley International Airport, and is also surrounded by a couple of corporate offices and restaurants. I parked here for three days in a row without reservations, but it is big enough that I was able to find a spot each day. However, it was pretty close so I would recommend using the online reservations.

Laura K.

Dec 19, 2017

The prices of this parking lot seem a little high but it is in a busy area. Everything is expensive there. In comparison to other parking lots, the Z Airport Parking is safe and clean, and it is very close to the airport. I wasn't a huge fan of how the scanning payment worked, but otherwise, it was a very good place to park.

Thomas E.

Dec 17, 2017

This is where I parked my car before leaving on a month long vacation to Brazil. Since this was the closest, most reliabe parking spot near BDL Airport, I considered it the best option. When I got back, I found my car safe and checked out without any issues. I will definitely park here again, whenever I leave for the next vacation.

Dave N.

Dec 15, 2017

This is definitely the best parking lot near the Bradley Int. Airport! I have been parking here for almost a week and haven't had any kind of issues. The customer service is friendly, guards are always walking around, and the place is well-secured.

Stephanie L.

Dec 14, 2017

One good thing about this garage is that it is located in a pretty busy and populated area so you can easily get to a couple of offices and restaurants. However, I consider the rate to be fairly high, but for the excellent service and safe lot, I would pay it.

Leila W.

Dec 13, 2017

Last night, I was hungry after work so I parked my car in this garage and walked to Dunkin Donuts. I was a little worried about my car because it was so late but when I came back to get my car, I noticed quite a few guards on patrol. I was relieved, since I have previously had bad experiences with other parking lots. This one seems to be good.

Christine W.

Dec 13, 2017

My workplace is located on Bradley Park Road, which is quite close to this garage. I just discovered that I could walk to work without having to worry about my car's safety. I also decided to try out their car wash while I was at work and my car looked beautiful when I went to pick it up!

Kristin W.

Dec 13, 2017

I'm writing this review to discuss the overall features of this parking area. Well, it is quite close to the airport which makes it suitable for frequent travellers. The place is lit quite well, with an easy entrance. However, the exits are a little harder to find because there aren't any signs. The staff is friendly and the shuttle drivers help with your luggage. When you need to get back to the lot, you can call to get a shuttle to pick you up and they arrive pretty quickly.

Ellen E.

Dec 11, 2017

Because this garage is within walking distance to my work place, I find it useful to park my car here and walk to work. Sometimes, I get out of work pretty late so I like that I can get into the lot any time day or night. The people who work here are also very nice and I feel safe coming in late because they are always around.

Clair N.

Dec 10, 2017

Even though the crime rate in Connecticut seems to be fairly low, safety and precautionary measures are always important. While this parking garage seems well-built and secured, I think that the number of guards on patrol need to increase. Other than that, it is a fairly reliable place to park your vehicle!

Stephen W.

Dec 09, 2017

This is my go-to parking spot whenever I am near the Bradley International Airport. The place is clean and the chances of theft remain minimal because of the security guards and cameras. The price seems a bit high but I would not risk my car's safety for a low parking fee.

Max M.

Dec 08, 2017

So I have had quite a nice experience with a customer service representatives at this place. Do not remember the name, however he was quite patient as my car's engine was acting up. He helped me in getting it started. The people working here are just as good as the place itself :)

Liam B.

Dec 07, 2017

I consider this parking area as one of the best due to the low rates and a good level of security as compared to others in town.

Jacob X.

Dec 06, 2017

I was in quite a hurry and looking for a parking lot. Since I was running short on time, I did not even bother to take a look at the parking rates. On returning, I found out that it was only around $6. This was far less than I had expected, considering how well the parking area has been made. It's very clean and secure, and the staff are extremely nice. I also appreciated the free shuttle rides that arrive so quickly.

Scott P.

Dec 04, 2017

Everyone who lives in Connecticut knows that the city is quite a busy one with a lot of pollution. Finding a reliable, clean, and secure parking lot is a hell of a deal in the city! This parking lot has turned out to be the perfect spot. I hope it remains maintained the way it is.

Alex K.

Dec 04, 2017

Security guards are patrolling it at almost all times of the day. The customer service has convinced me very well that my car would be under constant surveillance. I'm happy that I had to face no issues at all. :)

Kathryn E.

Dec 03, 2017

I think that this parking area is a little expensive. In terms of security and cleanliness, this parking area is pretty good. However, I had a hard time using their payment system because I didn't really understand the scan system. After a couple of minutes, someone did come to help me and they were very friendly. I would give it another shot.

Bobby H.

Dec 03, 2017

I have had trust issues with most of the public parking spaces out there. Having had some bad experiences with car theft, I am usually paranoid. However, this one is in a central location that looks quite busy and safe to me. I also like how easy it is to find because of its location. And it's so close to the airport that you can see it from the lot. The shuttle ride over was very short. I'll definitely return.

Jamie O.

Dec 02, 2017

This is the only parking lot that I use if I am anywhere near this area. This is because unlike other parking lots and garages, this one does not look like a dungeon. I feel very safe parking my car in there. The overall security of the place is very good. I always see someone watching the cars and there are security cameras around the lot.

Karen I.

Dec 01, 2017

This parking lot is great for those who want to take a shuttle to Bradley International Airport or walk to the nearby restaurants. There is plenty of space, and the employees are really friendly. Since I work in a restaurant nearby, this place has become my regular parking spot. It's very easy to check in and out, and I just make my reservations online to find some discounts. However, the first time I went, I had a hard time getting out of the lot because of a lack of signage.

Lilly E.

Dec 01, 2017

I was running late for my first day at work and I was desperate to park my car and carpool with a friend who had to drive me to my new work place. To my surprise, it took me less than a minute to park my car. Everything went pretty smooth! :)

Robert H.

Dec 01, 2017

Last week, I had to pick up my aunt who had just landed at Bradley International Airport, and I was quite surprised to see how organized this parking lot was. I didn't have to wait in a long line of cars like I usually do. And for a fair amount of money. Thumbs up!
Best Price Guarantee!
Book Now
Free + Easy Cancellations