Thrifty Airport Parking 1710 Williston Road, South Burlington, Vermont United States 05403

Compare rates
Nearby parking lots

Location

1710 Williston Road, South Burlington, Vermont United States 05403

Area

.
Burlington International Airport, BTV parking

Phone
Parking lot information
At Thrifty Car Rental in South Burlington, we want to make sure that when you are traveling via the Burlington International Airport, your experience is as hassle-free and uncomplicated as possible for BTV long-term parking. We are extremely close to the BTV airport, only 0.6 miles away, with a litany of customer services offered to ensure that customers get onto the next leg of their travels happy and assured that their property will be safe.
When you come to Thrifty Car Rental, plan to arrive at least fifteen minutes prior to when you would like to arrive at the Burlington International Airport. When you arrive, there will be a valet attendant present who will assist you with your luggage and take you right to an airport shuttle bus, which runs consistently from 4:30 AM to 12:00 AM. This service is absolutely free to customers so that every single Thrifty patron knows that when they decide to park with us, they are going to make it to their airport terminal promptly and efficiently.
If you are looking for great parking deals, click here to Compare and Reserve parking at BTV Airport.
Thrifty Airport Parking provides not only high-quality service but also high-quality security. It is not necessary to come to our lot with a huge amount of cushion time before your flight, thanks to our years of experience in the field - we know the possible troubles, and we make sure they never happen to our customers. When you return from the Burlington International Airport, simply give us a call at the convenient Thrifty Valet Telephone (which is located inside of the baggage claim area), and provide us with your claim check number. Then, just board the free service, and you will be taken right to your vehicle!
Check us out online and see the several 5 star reviews from happy customers who see how easy it is to park in South Burlington with Thrifty Car Rental! Reserve your spot today and be on your way to an easy experience with us!
Shuttlefare.com is the #1 resource for finding and booking shared ride and private airport transfers around the World. You can pre-book / schedule a pickup at over 1000 airports and 10s of thousands of locations easily on your phone or desktop. Sort by vehicle preference, whether you have 100 people or it's just yourself, Shuttlefare can make travel so much easier and save you money by comparing top operators before your trip.
Nearby Attractions
Burlington International Airport (0.6 miles)

Services, features and add-ons
Luggage assistance
Shuttle services
Find nearby parking in South Burlington »
Key Details
Guarantee Your Spot Free + Easy Cancellations
How to park at this facility
ENTRY PROCEDURES
Please show your InstaPark Pass to the attendant for validation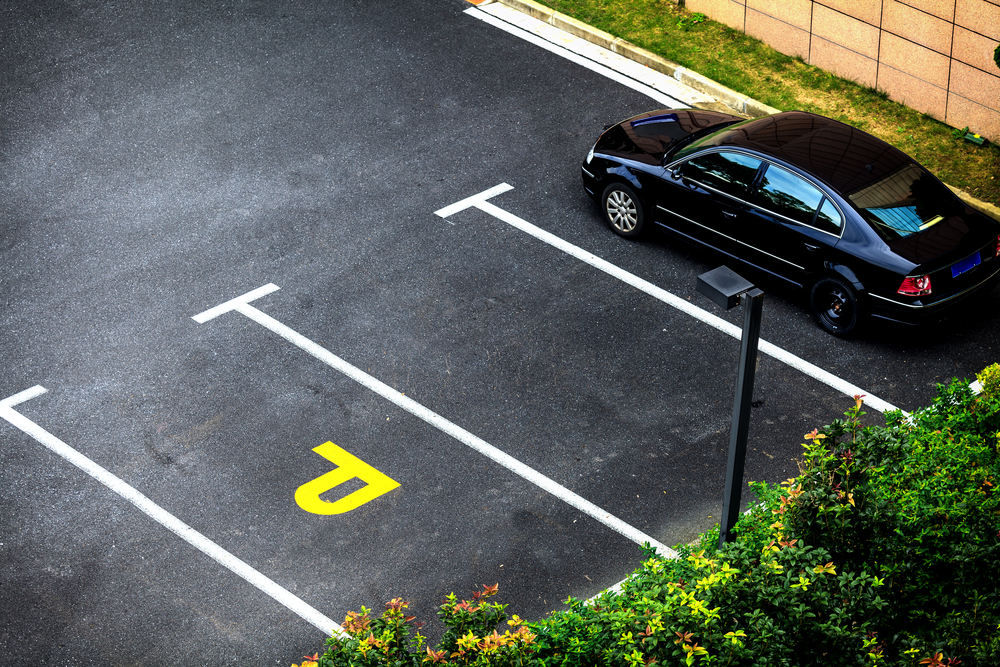 Parking location and directions
1710 Williston Road, South Burlington, Vermont United States 05403
Directions
Directions from Burlington International Airport
Step 1 - Go west toward Airport Cir
Step 2 - Take a left onto Airport Cir
Step 3 - Turn left onto Airport Dr
Step 4 - Take a slight right to stay on Airport Dr
Step 5 - Turn right onto Williston Rd and destination will be on the right
Directions from Burlington, Vermont
Step 1 - Go east on Main St toward S Winooski Ave
Step 2 - Continue onto Williston Rd and destination will be on the left
Directions from Vietnam Veterans Memorial Hwy
Step 1 - Go south on I-89 S
Step 2 - Take the exit 14E to merge onto US-2 E/Williston Rd toward S Burlington and destination will be on the left
Thrifty Airport Parking prices and rates
Daily rate
Day rate
$9.99 / day
Grace period: 0 hour
Customer Reviews
Customer Reviews (90)
Regina A.

Mar 22, 2018

Great experience. No hidden costs or unnecessary admin. Just drop your car off, collect your claim number and give your details and catch a shuttle to the airport. Car was safe and warm when I got back a week later. Highly recommended.

Arby O.

Mar 21, 2018

The valet and shuttle staff made sure the lot kept moving the whole time. There weren't any long qs and the process was very smooth.

Petra G.

Mar 21, 2018

Ten out of ten service and experience.

Geoffry A.

Mar 20, 2018

Really close and convenient location. Cheaper than long stay at the airport.

Marsden J.

Mar 18, 2018

My car wasn't starting after getting back to the lot. The manager and technician worked with it dilligently despite the freezing conditions and got me home when I thought I'd have to take a hire car. Can't thank them enough.

Penelope T.

Mar 16, 2018

Really happy with the service I received. Will be back again.

Jarret P.

Mar 15, 2018

Very convenient. Booked in online and the shuttle took me straight to the airport. After landing, a quick call on the Thrifty phone at the baggage counter with my claim number got me a shuttle back to the lot from the shuttle stop. Good value for money and great service.

Rudy J.

Mar 14, 2018

Really great service every time. Wheelchair friendly which is a big help to my son, who the staff were very helpful with.

Davis J.

Mar 12, 2018

Excellent service from Thrifty. Got back to the lot and my batter was dead. Arranged for a new battery which was fitted within only a few hours. Really saved me. Thanks, guys!

Nathanial K.

Mar 10, 2018

Perfect solution to airport parking. Both short and long term options. I always book online to guarantee a spot, which also means even less waiting (there isn't much to begin with).

Ray K.

Mar 08, 2018

Thrifty is convenient, professional and does what you want it do every time. The staff are always great with helping with luggage and making sure you are where you need to be.

Sandra L.

Mar 07, 2018

I love using Thrifty. My favorite is the ease of the entire experience. From the moment I arrive to the time I return to pick up my car.

Lucy C.

Mar 06, 2018

Airport parking is expensive wherever you go, but Thrifty's free valet and shuttle services do make them an attractive prospect, especially given how close they are to the airport. The service is always quick and convenient and I have started using them whenever I fly from Burlington.

Gerald P.

Mar 06, 2018

I was recently encouraged, after my fourth time visting Thrifty, to sign up for the rewards program. Its free and means you get a free day's stay every 12 days you stay. I often leave my car for an extended period of two to three weeks for work and so I build up free days quite quickly, which I can then redeem when I'm flying personally. The service is always convenient and excellent and in three years of use I've never had a bad word to say about Thrifty.

Larry G.

Mar 05, 2018

Thrifty is the most reasonable valet program in the area which is why I use them. You can increase your savings if you book online. The deposit is negligible and means that you secure the rate and a parking, which is great in the Christmas season when the number of long term parkers increases. The service is always excellent and I have started using Thrifty whenever I fly.

Tobias R.

Mar 03, 2018

After being the victim of several armed attacks in my life, security is a big deal to my wife and I and I was pleased to feel so safe at the Thrifty lot. It's well lit and patrolled whilst open and you can see prhibitive fencing and cameras everywhere. The shuttles are constantly going and there are many staff all making you feel looked after and safe. I had a great experience with Thrifty.

Kleet E.

Mar 01, 2018

First rate service from Thrifty. The free valet and shuttle services worked perfectly with no real waiting in between. The day rates are reasonable and I returned to my car in perfect condition, without dirt or scratches. Can't speak highly enough about the service and convenience. Will be back again soon.

Janae S.

Feb 28, 2018

Great service and a really nice experience for my first visit to Thrifty. I was greeted by a valet at the boom who took my car and directed me to the checkin desk. The check in pro handled me quickly so that I could catch the next shuttle to the airport. If I had one complaint, its that I started off q-ing when trying to leave with the rental car crowd as I wasn't properly directed. The ligns could maybe be made more distinct.

Braden M.

Feb 28, 2018

Thrifty is super convenient long term parking. It doesn't take more than ten minutes to sign you up and get you on to one of the shuttles, which I apprecite as travelling with a toddler can be difficult when there are many waits. Pick up after landing was also hassle free and my car was waiting for me front and centre when we got back to the lot. The staff even helped strap my son into the baby seat, which was a big help.

Sasha T.

Feb 27, 2018

The valet service seemed like overkill a bit, given how close we were to the airport. Although in this weather I'm glad I didn't have to walk, even a few hundred yards. The staff were really efficient and got us loaded up and ready to go quickly. I didn't even need to call a shuttle after landing as there was one waiting at the shuttle port outside already. I've since signed up to be on the mailing list as I'll be using the service again.

Jamey E.

Feb 26, 2018

The Thrifty lot is difficult to miss and is located just over half a mile from the airport. You pass it on your way there and it's a simple process of booking yourself in before hand and catching a shuttle to the airport. More reasonably priced than long term parking at the airport itself and there is a personalized touch which is very nice.

Andra D.

Feb 26, 2018

The pick up and drop offs are great. Free shuttles run every 5 minutes or so and you can call to arrange for a shuttle back to the lot from the dedicated Thrifty phone next to the luggage carrousel. Perfectly reasonable and professional airport parking service.

Doreen L.

Feb 26, 2018

I travelled with my mom this Thanksgiving and Thrifty were very great with her and her wheelchair. The staff helped us with our luggage and made sure she was taken care of to and from the airport, which made it a lot less stresful for me.

Rene I.

Feb 26, 2018

Everyone knows the Thrifty lot when flying out of Burlington and its one of the most affordable and convenient long term parking options around. Not everyone knows that you can get your car looked at there too, however. I just booked it in for a tyre change after I ran over a nail on my way to the airport. It felt like serious back to the future stuff to get back to my car with two brand new tyres. Great service and great professionalism.

Christa W.

Feb 24, 2018

I've been using Thrifty for a few years and have always found them a dream to work with. The pick up, parking and drop offs are always done with no admin and they have short term and long term parking options. I recently got substantive quotes from their website which I was able to submit to my boss for validation before booking, which was a big help.

Raul W.

Feb 23, 2018

My experience was an all round good one. My car was taken in and I was taken to and from the airport with the minimum of hassle. The staff were really friendly and wouldn't let me carry a bag the entire time, which was great as I recently hurt my shoulder. I'll be recommending Thrifty to my company's HR.

Lebron J.

Feb 23, 2018

I've used Thrifty for a while and they've always been good for me and my car. As I arrive there is always an attendent waiting to assist me and escort me to the shuttle. The service I have always received for the low daily rate I pay is awesome. And I know that I can comfortably do my travels and when I return my car will still be there.

Joey C.

Feb 23, 2018

Very reasonably priced service, especially when you consider that valet comes standard and is included in the day rates. Professional and clean. I will be back.

Benjamin C.

Feb 22, 2018

Thrifty airport parking is the place to leave your car when traveling by air. It's safe, secure, and they have a complementary shuttle bus service guaranteed to get you to the airport on time. How do they do this. Well they have the know how and are really close. Thrifty is convenience packaged into one. I highly recommend them to everyone.

Dora L.

Feb 21, 2018

The Thrifty day rates are quite reasonable, but are even more so when you book online. I paid a small deposit and got preferntial rates and I could still change the dates down the road when my flight was moved forward a couple of days because of weather. You also have the peace of mind of knowing there'll be space for your car, which is critical around thanksgiving.

Zahara E.

Feb 19, 2018

Security is always a big worry for, especially when flying given how big a target unattended cars are. The Thrifty lot is covered in cameras and the guards patrol whilst the lot is open which I like, which is as long as there are flights going. The lot is also very well lit, which again discourages theft and makes arriving late at night or early in the morning a lot more pleasant. Will use again.

Gertie N.

Feb 19, 2018

I booked online through a voucher which I was surprised was still valid. I got a nice surprise upon arriving at the lot when I learned that the valet and shuttle services were free, which was great given how close the airport is to the parking lot. The staff was great with me and my daughter and made sure my car was defrosted and had warm seats when we had landed again.

Clancy I.

Feb 18, 2018

First time Thrifty user here and I must say the experience was positive. Instead of having to ask around, once I arrived at the gate the valet instantly took my car whilst I signed up for an account. This only took a few minutes before I hopped on a free shuttle to the airport. When I got back, the shuttle returned me to the lot within a few minutes and my car was ready and waiting for me to leave.

Beula S.

Feb 17, 2018

I've used Thrifty three or four times already and each time they've got me out of the lot and onto a shuttle within 15 minutes. The most recent time, after setting un an online account and pre-booking, I was checked in and on a shuttle in 8 minutes. The lot is always busy and well-maintained and I will definitely keep using Thrifty.

Francis F.

Feb 16, 2018

The lot is located right next to the airport and is incredibly convenient to find and park at. Whilst the extra delay of parking there can feel a little unnecessary, the process is far superior to the airport and you get the peace of mind of a shuttle service and having someone sort out your car upon your return, rather than just leaving it to the elements. With some of the online savings I made, my stay was even cheaper than it would have been at the airport, with no valet option.

Stan J.

Feb 15, 2018

I used this service for the first time earlier this year. It was professional and really efficient. I arrived with the last flight in really cold, icy conditions. My car was waiting for me ready and warm when the shuttle got me to the lot and I was able to leave in five minutes, which made the 90 minute drive home a lot less rough.

Roland Y.

Feb 14, 2018

Very convenient and professional. My car was a little dirty when I collected it though, which is annoying. I will grab a car wash next time I use Thrifty.

Ronald J.

Feb 14, 2018

This was my first time using Thrifty parking. I learned about the lot on an advert on my plane. I struggled a little to find the lot, but this might have been me as I'm new to the states. The drop off was painless and the shuttle to the airport left almost immediately and got me there on time. The pick up was also really professional and the shuttle arrived five minutes after I called on the Thrifty phone at the baggage claim area. My car was waiting when I got the yard, which meant I made my morning meeting with plenty of time to spare.

Susie B.

Feb 12, 2018

I found Thrifty to be mostly brillaint. We arrived back to Burlington seven hours late. The shuttle got us immediately and when we got to the lot, my car was warmed up and ready to go. My only complaint was the shuttle that took us to the airport initially - it waited around a bit longer than necessary for other passangers. But I'd use the service again.

Lee-anne A.

Feb 10, 2018

My experience was a very positive one, with my car safe and my delivery to and from the airport without incident. I would suggest that they install a dedicated line/desk for parking clients and rental car clients, cos the two can get mixed up which leads to some delays.

Buch E.

Feb 09, 2018

Great professionalism and great value for money.

Charlie H.

Feb 09, 2018

Was running very late and the Thrifty guys managed to have me out the door and at the airport in time. Thanks guys!

Devan D.

Feb 07, 2018

My experience was great. The staff were helpful and efficient and the trip to the airport felt safe and was completed quickly. Thrifty is great value for money.

Tamarynne W.

Feb 06, 2018

I will definitely use Thrifty on my next trip and have recommended them to all my friends and family.

Ettienne I.

Feb 05, 2018

All fine, except I didn't get my desposit credited to me and had to sort this out the next day which was annoying.

Rodwell K.

Feb 04, 2018

A fair experience, with some good parts and some not so good parts. The staff were really approachable and answered all mine and my wife's questions immediately. My car was ready and warming when I arrived at the lot, even though my flight was a little ahead of schedule. I was a little annoyed, however, at how long it took to get from the lot into the shuttle. I had booked in online to save time but was still made to fill in several forms which could have made me late if I had only left the 15 recommended minutes.

Marshall Q.

Feb 04, 2018

The staff were really kind to my little man and the shuttle was on time and very clean. The check in and check out processes were very efficient and worked better than I thought they would. The only hiccup was that my car wasn't waiting for me when I arrived at the lot. But they got it ready for me in five minutes and I was out the lot quickly regardless.

Marcel F.

Feb 02, 2018

My experience was very frustrating. The drop off was fine as was the shuttle to and from the airport. However, when I got to the lot, it took them 15 minutes to find my keys and my car. Defeats the purpose.

Cecille I.

Feb 01, 2018

A solid experience, all in all. Whilst the manager who greeted us at 04:30 was a little short, I suppose this can be expected first thing in the morning. There was a little struggle at check in with what info was needed (although I don't think I read my email properly) but the shuttle to and from the airport was great.

Brett C.

Jan 31, 2018

Zero complaints when it comes to service or speed of delivery. My only complaint was that there was no access to a bathroom at the lot. This should be looked at.

Reggie G.

Jan 29, 2018

Great service.

Rick E.

Jan 27, 2018

Shuttle was very clean and I didn't have any long waits. Will definitely use Thrifty again.

Ted D.

Jan 26, 2018

Zero waiting whether at check in, shuttle trip to the airport, collection by shuttle at the airport, trip to my car or being billed and leaving. Staff were great to me and my kids.

Barney L.

Jan 25, 2018

The staff were a little grumpy when I arrived but warmed up after some chatting. I really appreacited having the invoice waiting on my (warmed) seat when I arrived home.

Ralph L.

Jan 23, 2018

Despite being a really busy time, my car was warmed up and cleaned of snow when I arrived, which must have been a huge pain but which I really appreciated.

Jan F.

Jan 23, 2018

Parking was as smooth as I could have hoped. The trip to the airport by the shuttle and the pick when I had landed were both great and my car was ready and waiting by the time I was back at the lot.

Brandon C.

Jan 22, 2018

I've used Thrifty for the last few years and wouldn't park anywhere else for extended parking. The check in is always quick and painless and the customer service is out of this world. The staff work really long hours, given that they're open from the first to the last flight, but are always courteous and professional to me. I've used them in winter several times and they never fail to make sure my seat warmers are on, which makes a huge difference to the drive home. Whilst its much of a muchness parking here or at the airport, Thrifty comes with the free valet service and the shuttle drivers to help you with your luggage.

Brian T.

Jan 21, 2018

Fast, easy and very safe. Thanks, Thrifty!

Emmanuelle T.

Jan 19, 2018

Made a booking for Thrifty but then cancelled it. Cancellation was easy and I wasn't charged which was great.

Neville T.

Jan 17, 2018

Used them three or four times and never had any problems. Recommended.

Machon M.

Jan 16, 2018

The service is tops and the location is right next to the airport. My flight was delayed and after calling to explain the manager promised that he'd be there waiting for me when I arrived, even though it was after midnight. I didn't have to pay any extra for this. Amazing :)

Mya I.

Jan 15, 2018

After picking up our luggage at the bagage claim, I just called on the handy Thrifty phone next to the carousell. The shuttle was outside the airport waiting in 6 minutes. Once we had been dropped at my car, I found the car already on and the seat warmers on. The receipt was also already there so I could just head on home.

Lucienne I.

Jan 13, 2018

The off-site parking at Thrifty Burlington was very convenient. The staff were all highly professional and answered all my questions. I'll definitely be back.

Nicholas I.

Jan 11, 2018

The driver was a real pro, who had started my car before I got there so it was nice and warm when I left.

Marcelle S.

Jan 10, 2018

Really positive experience. The car drop was fast and simple and the shuttle to the airport was immediate. The driver was great and helped both me and my wife with our bags. My return to my car was also great. We landed after midnight and I didn't have to wait ten minutes after calling the Thrifty phone for a shuttle. My car was ready to go and all the paperwork completed already before I arrived.

Ernie S.

Jan 09, 2018

The lot is super close to the airport. No unecessary waiting and really friendly staff, who helped load and unload my luggage.

Michaela M.

Jan 09, 2018

The Thrifty lot is honestly close enough to the airport to walk, but the free shuttle service is great and is running throughout the time the airport is going, which is almost 24/7. I've never had to wait more than five minutes for a collection and the staff are always very helpful with my baggage. Thanks from a loyal customer, Thrifty.

Jake T.

Jan 07, 2018

I don't fly all that often and when I do, I enjoy the convenience of having my car near the airport. I also really enjoy the luxury and convenience of using a valet service, which Thrifty throws in as part of the price. It's not a neccesity but it does make the experience painless.

Mika E.

Jan 07, 2018

If you've flown out of Burlington, you'll have seen the Thrifty long term parking lot. It's well lit and right by the airport (less than a mile away). It's convenient and the day rates are very reasonable, all things considered.

Fionna A.

Jan 06, 2018

No real complaints, other than a double payment of the deposit which I think was my fault. It was refunded as soon as I pointed it out. Other than that, a very efficient experience. Will use again.

Jennah H.

Jan 06, 2018

Great service, great value for money. I'm sold and will happily be back again.

Catherine T.

Jan 05, 2018

Making use of Thrifty is no real difference to parking at the airport in terms of effort, but you will save money. It's also actually faster for me than parking at the airport, given how efficient it is. The courtesy shuttles run as long as the airport is open every 5-7 minutes, but you can ensure that you are collected quicker by calling on the Thrifty phone, located at the baggage collection stand. I enjoy the efficiency.

Emile L.

Jan 04, 2018

I've used Thrifty 7 or 8 times, both with and without a booking and have never had any problems with them. The booking system is good and requires only payment of a deposit to reserve a parking spot. You also get to make use of the pre-paid rates, which are usually cheaper.

Zayne P.

Jan 04, 2018

Thrifty is convenient and professional and I use them every time I fly long term. You arrive, park and board the shutle bus to the terminals. No hassle. When you get back simply phone them from the valet phone located in baggage claim, state your claim number and they will deliver you right to your car. How convinient and simple is that. Thank you Thrify for your outstanding service.

Denzil R.

Jan 03, 2018

The thrifty BTV long term parking lot is great value for money and is a convenient place to leave your car when flying out of Burlington. The lot has several added features when leaving your car for a longer stay, like having a brake service and a wheel allignment, both of which I made use of over my last stay. It's a great way of killing two birds with one stone and the prices are really reasonable.

Anthony R.

Jan 02, 2018

I usually try and grab flights late or night or early morning as they're often cheaper and don't clash with work. This means that I'm often travelling in the dark and this is scary. Thrifty's lot is very well lit and the staff always make sure to make their presence felt, which is very comforting when you arrive at 04:30. The service is excellent at all hours and I'll always use Thrifty when I fly.

Elsje M.

Dec 31, 2017

I've used Thrifty the last three times I've flown and its made a big difference to my flying experience from Burlington. The valet service is slick and all the staff are driven and efficient, offering to carry your luggage and load it onto and off of the shuttle. This is something that should be standard but sadly isn't in our great country. Well done, Thrifty.

Siobahn G.

Dec 31, 2017

I've used Thrifty several times and have always been very impressed with the speed at which they sort out your booking. It only takes 15 minutes from arriving to being dropped off at the terminal, with no rush, and the shuttle bus runs from early morning until midnight. Best of all it's a complimentary service for all their clients.

Simone N.

Dec 30, 2017

Really good experience. Whilst the valet service is obviously the real drawcard, I do like that it is included free of charge in the parking day rate, which is very reasonable, especially with online booking discounts. Will make use of them again.

Cleve C.

Dec 29, 2017

The lot is wheel-chair friendly, which is a big help and unfortunately isn't something you can expect everywhere, even in 2017. The staff are all very helpful and courteous of the difficulties of travelling with a wheel chair and made a big impression on me.

Elgar L.

Dec 28, 2017

Convenient location, just off exit 14 E if you're heading to the airport. The valets and shuttle drivers are always eager to help you with your luggage and the friendly staff make sure that everything is completed quickly and efficiently. I especially appreacite the 24 hour surveilance given that I often need to make use of the long stay option. Never had any problems.

Keran B.

Dec 27, 2017

There is no cheaper valet service anywhere in Burlington, especially if you book online which drops the day rates even more. Whilst nobody needs a valet, it is really nice to take advanatge of and does limit the hassle and wasted time of driving to the airport.

Glenda P.

Dec 26, 2017

Thrifty does exactly what it says on the box. Valet parking and a shuttle to and from the airport, which is right next door. No long waits and no annoying admin. Most convinient is the valet telephone located inside the baggage claim area. One call and you are taken straight to your car for pick up.

Alex K.

Dec 24, 2017

I've used Thrifty a few times and have recently started booking online months in advance to take advantage of the pre-paid rates, for both short term and long term parking stays. The booking system is quick and easy and you're not bound by your booking which is nice when your schedule is flexible like mine. Great service in real life too.

Gene G.

Dec 24, 2017

The pickup process from the airport was painless and required a call whilst I was waiting for my luggage from the marked phone at the baggage counter. The shuttle was waiting for me outside and took me straight to my car afterwards.

Shelly A.

Dec 22, 2017

I've used Thrifty a few times and its always been super convenient. However, I booked online for my most recent flight and was able to save quite a bit by paying beforehand. I also signed up for the mailing list and got another discount as a result. Great deals and always great service.

Charne J.

Dec 21, 2017

The security at the Thrifty lot is really good and the fences and guards make it clear that your car is well-looked after. I also like they're open most hours of the night, so the time your car sits unattended is minimal. Zero problems in pickup or drop off. Will use again.

Tessa N.

Dec 20, 2017

This was my first experience with Thrifty and I'm a fan. A valet met me at the gate (which was easy to find as its en route to the airport and next to the big Thrifty sign). After giving the valet the keys, all my paperwork was sorted within minutes and I was able to grab the first shuttle to the airport. The shuttles are always running which is great as there's minimal waiting time, both leaving the lot and getting picked up.

Ronel N.

Dec 20, 2017

Everything worked as it should with my Thrifty experience. There was a slight delay when dropping my car off after it was collected by the valet, which was a bit frustrating but normal. It fell within the warned 15 minute period. Thereafter, my experience was great. The shuttle was clean and got me to the airport quickly. My return after landing was even better, with the shuttle waiting outside as I landed.

Daphne J.

Dec 20, 2017

Thrifty is only .6 miles from Burlington International, so dropping off your car there is really convenient. It's located next to/part of the car rental so it's easy to find and is honestly even more convenient than parking at the airport, given the personal touch. It also works out a bit cheaper. I'll definitely use the Thrifty service again.
Best Price Guarantee!
Book Now
Free + Easy Cancellations