The Westin Atlanta Airport
The Westin Atlanta Airport 4736 Best Rd, Atlanta, Georgia United States 30337
Nearby parking lots

Location

4736 Best Rd, Atlanta, Georgia United States 30337

Area

.
Hartsfield-Jackson Atlanta International Airport, ATL parking

Phone
Parking lot information
If you're looking for a more luxurious experience when it comes to parking, your best bet in the city would be The Westin Atlanta Hartsfield-Jackson Long-Term ATL Parking facility. We go above and beyond to ensure that our customers are happy with the service and the care that we take of their vehicles while they're on their various trips. Located just 1.0 miles from the airport, this is one of the closest places you can park to the airport without having to pay an arm and a leg.
We provide our customers with reasonable prices, from $16 a day for self-park and $21 a day for valet service. our valet service makes it simple for your to just pull up, remove your luggage (with the assistance of an attendant, of course) and have your car parked for you as your wait for the shuttle bus to head to the airport.
Our shuttle bus service is provided to our customers free of charge and runs every 20 minutes, 24 hours a day, 7 days a week. The 6-minute ride over to the airport from our long-term ATL parking lot means you won't have to worry about getting there on your own by taxi or ride sharing service. Our driver will assist you with getting your bags and luggage onto the shuttle bus itself.
Not only is our lot convenient, but extremely safe as well - as we give our customers the perfect place to leave their cars behind for both short and long-term ATL parking. With surveillance cameras, security staff and a well-lit and well maintained lot, you can rest assured that your car will be in great hands while you're gone.
Reserve online for quality self-park and valet service!
Nearby Attractions
Hartsfield-Jackson International Airport (1.0 miles)

Services, features and add-ons
Security guard
Video surveillance
Offer day parking
Offer night parking
Shuttle bus service
Day access
Luggage assistance
Hotel adjacent
Find nearby parking in Atlanta »
Key Details
Guarantee Your Spot Free + Easy Cancellations
How to park at this facility
ENTRY PROCEDURES
Please show your InstaPark Pass to the attendant for validation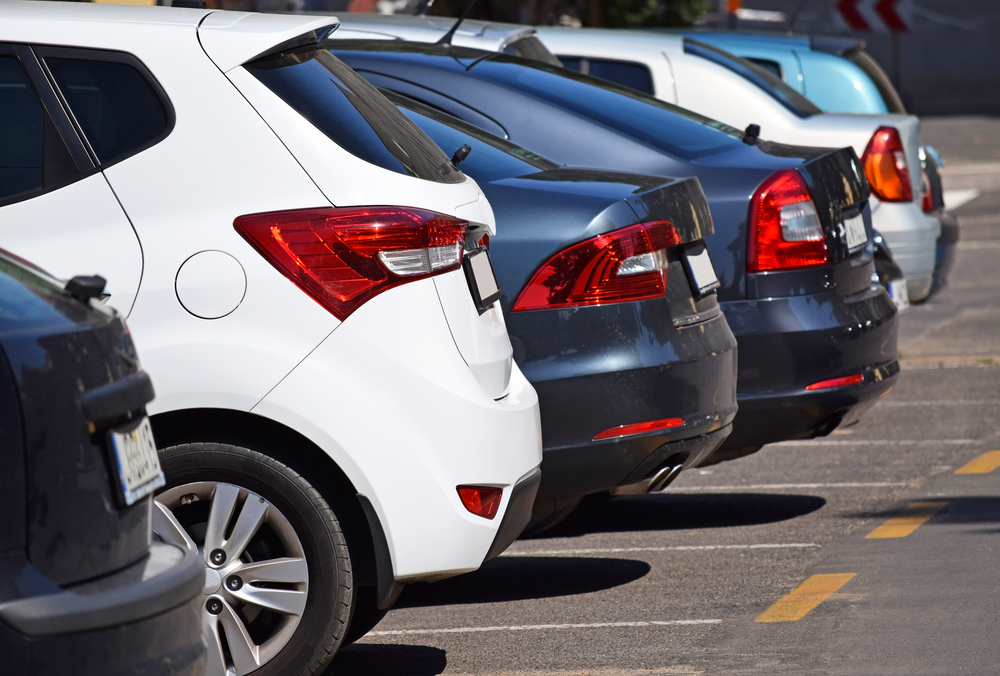 Parking location and directions
4736 Best Rd, Atlanta, Georgia United States 30337
Directions
From Hartsfield-Jackson Atlanta International Airport
Start by heading southwest on Airport Blvd
Keep driving onto Airport Connector
Stay left to continue toward S Terminal Pkwy
Keep driving onto S Terminal Pkwy
Stay on S Terminal Pkwy
Continue heading straight onto Airport Connector
Stay right to continue toward Airport Blvd
Continue heading straight
Head slightly right toward Airport Blvd
Make a slight right onto Airport Blvd
Remain left to continue toward Riverdale Rd
Head left toward Riverdale Rd
Make a right at the 1st cross street onto Riverdale R
Make a left onto T Owen Smith Con
Make a right onto Best Rd
Make a left
Your final destination will be on the right
From Decatur
Start by driving east on E Court Square toward E Ponce de Leon Ave
Make a right onto E Ponce de Leon Ave
Make another right onto Church St
Make a left onto E Trinity Pl
Keep driving onto S Candler St for 1.7 miles
Make a right turn onto GA-154 W/Memorial Dr SE
Continue for 2.4 miles
Make a left onto Maynard Terrace SE
Head right to merge onto I-20 W
Merge onto I-20 W
Continue for 4.3 miles
Use exit 57 to merge onto I-75 S/I-85 S toward Macon/Montgomery
Keep right at the fork to continue on I-85 S
Follow signage for Domestic Airport/Montgomery
Use exit 71 for GA-139/Riverdale Rd
Head right onto GA-139 N/Riverdale Rd
Make a left onto T Owen Smith Con
Make a right onto Best Rd
Make a left
Your final destination will be on the right
From Southern Georgia
Head towards and onto I-75 N toward Atlanta
Keep left at the fork to stay on I-75 N
Use exit 238B for I-285 W toward Atl Airport
Continue for 1.4 miles
Merge onto I-285
Use exit 60 for GA-139/Riverdale Rd
Make a left onto GA-139 N/Riverdale Rd
Make another left onto T Owen Smith Con
Make a right onto Best Rd
Make a left
Your final destination will be on the right
The Westin Atlanta Airport prices and rates
Daily rate
Day rate
$5.00 / day
Grace period: 0 hour
Customer Reviews
Customer Reviews (0)
Best Price Guarantee!
Book Now
Free + Easy Cancellations