The Parking Spot 2 5100 John W. Carpenter Fwy, Irving, Texas United States 75063
Nearby parking lots

Location

5100 John W. Carpenter Fwy, Irving, Texas United States 75063

Area

.
Dallas/Fort Worth International Airport, DFW parking

Phone
Parking lot information
Long Term Parking Via The Parking Spot 2
It's the most convenient parking lot because the Parking Spot 2 Dallas Fort Worth International Airport it's right next to DFW making it an ideal place for those of you looking for an affordable and long term parking spot! Our facilities are well lit with 24 hour security. We're also on one of Dallas' busiest freeways making it a perfect lot for those of you coming from downtown, from the north and from the south.
Convenience is our priority which is why we give you both covered and uncovered long term DFW parking. We pride ourselves on your fast check in and check out.
Covered DFW Parking is available as an upgrade. For those of you looking to keep your car from the elements, our covered parking option is perfect for you.
Uncovered Parking is available for those of you with oversize vehicles that exceed the usual 7 foot height restrictions that can inhibit your chances of finding a parking spot.
Extra Wide Parking is now an option for those of you with oversize vehicles such as motorhomes, SUVs, vans and pickup trucks.
Prices for hourly or daily parking can astronomical at the airport, but our daily rate is a simple $13.95 which is not only affordable, but it is also great value for the service that we offer. Our shuttle service is included in the price.
The Shuttle Service is available every 5-7 minutes and our drivers will help you with your luggage. You can be assured that the shuttle ride will help your journey be totally stress free. You can even track your shuttle with the shuttle tracking app available for download.
We Are Open 24 Hours just to make it as convenient for our customers as possible. Should you have a delayed flight or your flight is simply very early in the morning, we are available for you to park or car as well as pick it up.
Find your Parking Spot with us at the Parking Spot 2 Dallas Fort Worth International Airport and make it a leaping off point for your travels round Dallas itself!
If you are looking for great parking deals, click here to Compare and Reserve parking at DFW Airport.
Shuttlefare.com is the #1 resource for finding and booking shared ride and private airport transfers around the World. You can pre-book / schedule a pickup at over 1000 airports and 10s of thousands of locations easily on your phone or desktop. Sort by vehicle preference, whether you have 100 people or it's just yourself, Shuttlefare can make travel so much easier and save you money by comparing top operators before your trip.
Nearby Attractions
1. Dallas Fort Worth International Airport
2. Dallas World Aquarium
3. American Airlines Center

Services, features and add-ons
1. 24 hour service
2. Uncovered Parking
3. Covered Parking Available
4. Shuttle Service Runs Every 5-7 Mins (Shuttle Tracker App Available)
5. 24 Hour Security
6. Oversize Vehicle Parking Available
7. Less Than 5 Minutes From DFW International Airport
Find nearby parking in Irving »
Key Details
Guarantee Your Spot Free + Easy Cancellations
How to park at this facility
ENTRY PROCEDURES
Please show your InstaPark Pass to the attendant for validation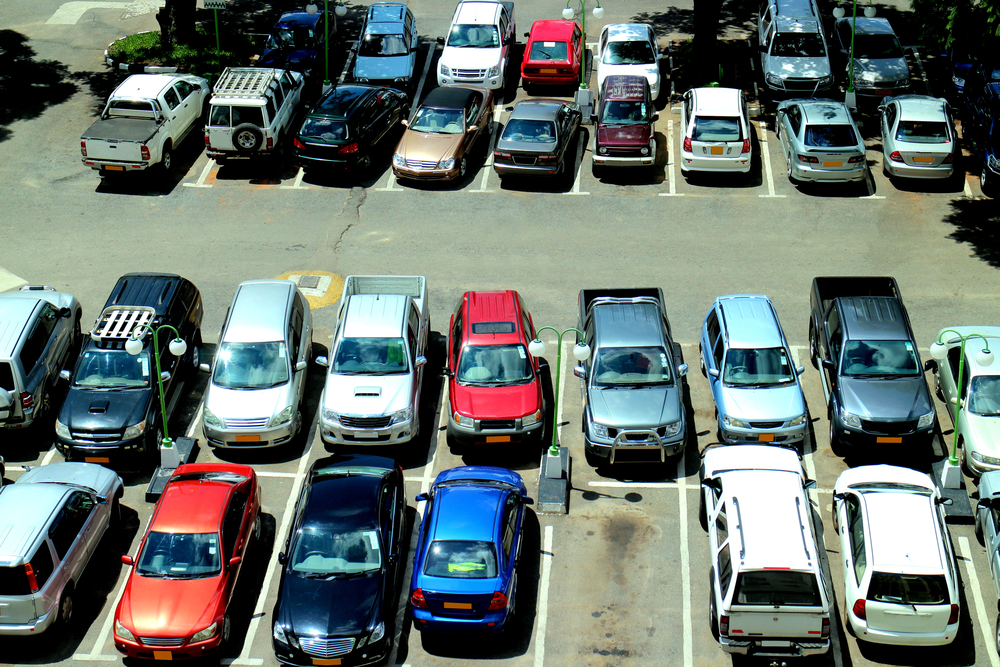 Parking location and directions
5100 John W. Carpenter Fwy, Irving, Texas United States 75063
Directions
Via the I-35
Get onto the I-30W/I-35E.
Follow those signs for Fort Worth and stay left where you will merge with the I-35E.
Keep left at the fork in road and go onto TX-183 W and follow signs for TX-114 or more simply, Irving/DFW airport for 2.5 miles.
You will come to another fork, at which point you will stay right and continue on TX-114 W, where you will follow signs to DFW Airport North Entry for 8 miles.
You will keep right at the fork and eventually take the exit towards Freeport Parkway.
There will be signs directing to a Freight Area, follow these signs and stay left.
Turn left onto the 1st cross street onto Freeport Pkwy.
Turn left onto W John Carpenter Freeway
Then keep right on W John Carpenter Freeway, at which point you will see the Parking Spot on your right.
The Parking Spot 2 prices and rates
Daily rate
Day rate
$12.95 / day
Grace period: 0 hour
Customer Reviews
Customer Reviews (0)
Best Price Guarantee!
Book Now
Free + Easy Cancellations