Super Park 7979 Airport Blvd., Houston, Texas United States 77061
Nearby parking lots

Location

7979 Airport Blvd., Houston, Texas United States 77061

Area

.
William P Hobby Airport, HOU parking

Phone
Parking lot information
Super Park long-term HOU parking is likely the most convenient parking in the Houston area, especially in the important and busy area close to the airport. It's important for us to provide our customers with a safe and affordable place to park their cars while they travel and we take great pride in protecting your car the same way we would our own. Located less than a mile away from William P Hobby Airport, this is one of the closest long-term parking lots you're going to find in the area.
We offer some of the most cost-friendly rates in the area, with prices as low as $10 a day. Prices will vary depending on exactly where you want to park in our large long-term parking facility, and won't exceed $12 a day. You have a choice between outdoor and covered parking, and the final choice will be yours depending on if you want your vehicle to be protected from the elements or if you're okay with it being out in the open - which might work better for some travellers.
Our long-term HOU parking lot is open 24 hours a day, 7 days a week so that no matter what time your flight arriving or departing is, you'll be able to drop off or pick up your car. We take plenty of pride in being able to be accessible to travellers no matter the time of day. Access to the parking lot is automated, so you won't have to wait for attendants to let you in or out. Our shuttle bus service also runs 24 hours to accommodate our customers, and our drivers are more than happy to help you with your bags so it's one less thing to worry about. Our entire long-term facility is well-maintained and well-lit, meaning your car will be in one of the safest possible places while you have it parked here.
We also have surveillance cameras and security staff to help keep everything under control so you don't have to worry about anything happening to your vehicle while you're away on your trip.
Book online for the best spot in the lot today!
Nearby Attractions
William P Hobby International Airport (0.2 miles)

Services, features and add-ons
Security guard
Video surveillance
Offer day parking
Offer night parking
Shuttle bus service
24 hour access
Luggage assistance
Multi-level facility
Find nearby parking in Houston »
Key Details
Guarantee Your Spot Free + Easy Cancellations
How to park at this facility
ENTRY PROCEDURES
Please show your InstaPark Pass to the attendant for validation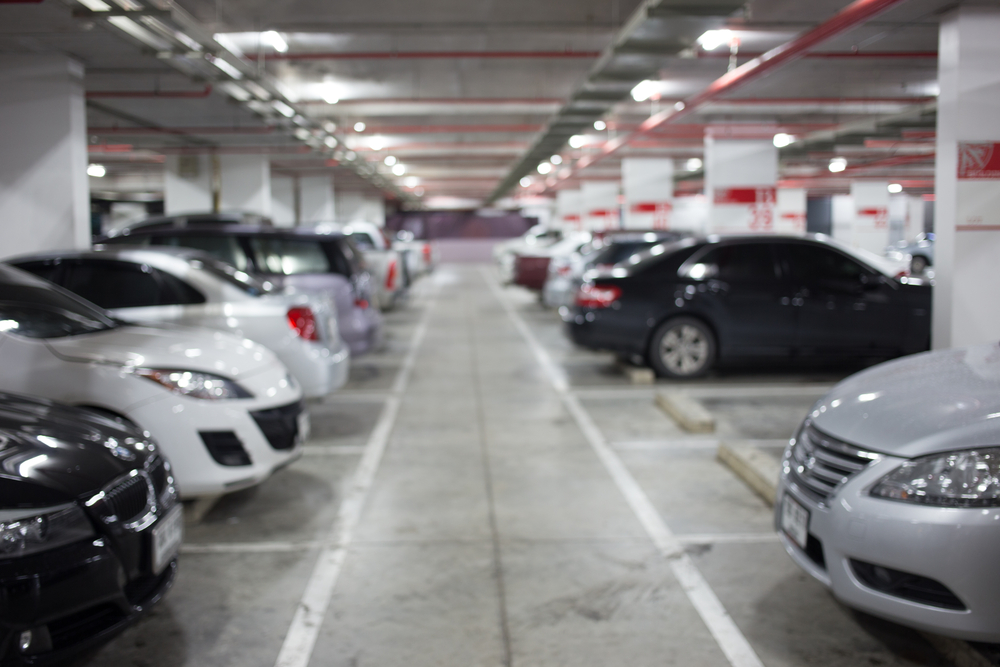 Parking location and directions
7979 Airport Blvd., Houston, Texas United States 77061
Directions
From William P Hobby Airport
Start by heading east on Hobby Airport Loop
Remain left to stay on Hobby Airport Loop
Turn slightly right toward Airport Blvd
Make another slight right onto Airport Blvd
Make a left turn at Glencrest Ave
Your final destination will be on the right
From Ellington Airport
Begin by heading west on Fairchild toward N Brantly Ave
Make a right turn onto N Brantly Ave
Make a left turn onto Hutchinson
Head left onto Morton Ave
Continue heading right at the 1st cross street onto Hillard St
Head right turn onto Galveston Rd
Make a left onto Farm to Market Rd 2553 W/Scarsdale Blvd
Make a right turn onto the ramp to Interstate 45 N/Houston
Continue and merge onto Gulf Fwy
Make a left turn in order to merge onto I-45 N
Keep driving for 3.8 miles
Use exit 36 toward Airport Blvd/College Ave
Merge onto Gulf Fwy
Remain in the middle lane to turn left onto College Ave
Continue driving onto Airport Blvd
Your final destination will be on the right
From Northeast Houston
Begin by heading northeast on Liberty Rd
Make a left turn onto Herschell St
Turn right at the 1st cross street onto Wayside Dr
Head right onto N Loop E Fwy/N Loop E Service Rd
Remain in the left lane to take the I-610 S ramp
Merge onto I-610 E
Stay in the right 2 lanes to take exit 32A to merge onto I-45 S toward Galveston
Use exit 38 toward TX-3/Monroe Rd
Merge onto Gulf Fwy
Continue driving straight to stay on Gulf Fwy
Make a right turn onto Monroe Blvd
Continue to head right onto Airport Blvd
Your final destination will be on the right
Super Park prices and rates
Daily rate
Day rate
$10.00 / day
Grace period: 0 hour
Customer Reviews
Customer Reviews (0)
Best Price Guarantee!
Book Now
Free + Easy Cancellations