Burlingame Airport Parking (SFO)
Burlingame Airport Parking (SFO) 9999 Airport Boulevard,, Burlingame, California United States 94010

Nearby parking lots

Location

9999 Airport Boulevard,, Burlingame, California United States 94010

Area

Broadway
San Francisco International Airport (SFO)

Phone
Parking lot information
Do not book our lot... we no longer work with this site.
Do not book our lot... we no longer work with this site.
Find nearby parking in Burlingame »
Key Details
Guarantee Your Spot Free + Easy Cancellations
How to park at this facility
ENTRY PROCEDURES
When you arrive Scan your QR Code at the box with the red flashing lights.

Hold the QR code about 2 inches away from the reader and the gate will open.

You may park anywhere that doesn't say "Reserved" and proceed to board the shuttle.

Please arrive with enough time to park and take the shuttle; the ride to the airport generally takes about 20 minutes. . The airport recommends an arrival time of 1 1/2 hours prior for domestic flights and 2 hours prior for international flights. The shuttle runs every 30 minutes starting at 4:00 AM through Midnight.
EXIT PROCEDURES
When you return to SFO, proceed to the Departures Level, Center Island at the Hotel Courtesy Shuttle area. Please look for a black shuttle with the following information on the side: Hilton San Francisco Airport Bayfront Hotel / Burlingame Airport Parking. The shuttle runs from 4:00AM-Midnight. There is no need to call for service during these hours, the shuttle runs on a 30 minute continuous loop. The following website will show the airport shuttle location on GPS tracker: http://track.ground-track.com/RouteManager.aspx?ac=oemllgf6u1U=@.

When exiting, scan your QR Code again at the box with the red flashing lights.

The gate will open and away you go!

If you have overstayed your reservation, when you scan your QR code you will be notified of the amount due and requested to swipe a credit card.

We hope to see you again soon at InstaPark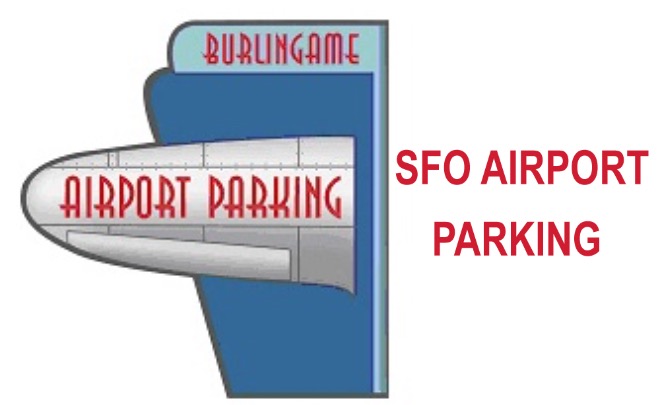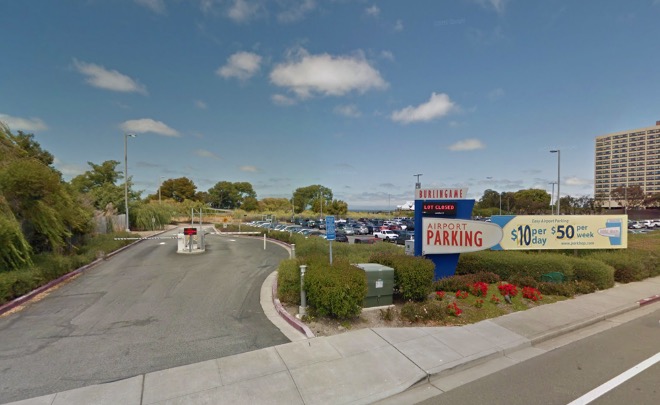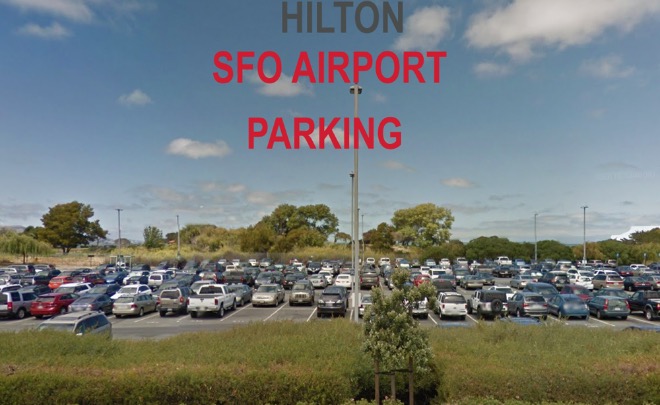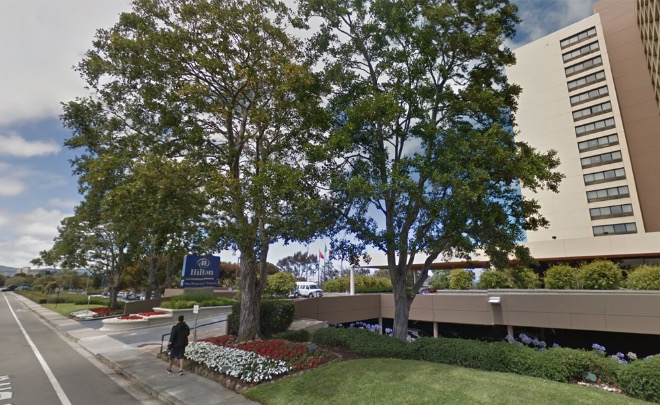 Services, Amenities, Features and Add-Ons
Security guard
Video surveillance
Offer day parking
Offer night parking
24 hour access
Parking location and directions
9999 Airport Boulevard,, Burlingame, California United States 94010
Burlingame Airport Parking (SFO) prices and rates
Daily rate
Day rate
$100.00 / day
Grace period: 0 hour
Add-ons
Security guard
- no charge -
Video surveillance
- no charge -
Offer day parking
- no charge -
Offer night parking
- no charge -
24 hour access
- no charge -
Customer Reviews
Customer Reviews (232)
Steven R.

Feb 06, 2022

Nice smooth service. A relaxed, AFFORDABLE place to leave my car for a while. Thanks. S.

Hannah A.

Sep 22, 2021

The live phone agent at all hours was so helpful, and I was very thankful for the after-hours shuttle service. Thanks so much!

Peter K.

Sep 20, 2021

Hard to use the code that I printed out from the email you sent me to open the gate for entry and exit. Still a problem using the code on my phone. Machine refused to accept my credit card to pay for extra parking time ("You can't use this card") but finally did accept the same card on the third try, meanwhile I held up the bus, which was behind me. Slow shuttle on return.. Courteous and helpful driver on the way in, not so helpful on the way back.

Gary E.

Sep 20, 2021

The scanner did not work when entering or leaving. We had to wait for about 45 minutes for the shuttle to arrive on the way home.

Jenna S.

Sep 17, 2021

The QR code would not work to get in to the parking lot. No one could help by phone and no attendant was present. I also tried the code on the other side - exit side. But it continued to say error. I was not able to park in this location and would like a refund.

Darla T.

Aug 03, 2021

I never could enter the parking lot. I had put my phone under the scan and stayed for long time trying to get in. I was late due to some traffic issues and my pickup repairs held on but I left and arrived SF at 9:45 pm so I used my scanner QR stamp under the scanner. I never gotten accepted so I couldn't stay there. I had to go and found another parking spot more pricey than this one. So I paid $117 for new parking place and lost my $45. I'd like refund if possible. I never once able to go inside the whole weekend. :( Darla [email protected]

Erica k.

Jun 22, 2021

I had to wait 50 minutes at SFO to be taken back to the parking lot where my car was.

Ievgen M.

Jun 02, 2021

Parking itself was ok. The QR code gate was beyond finicky - took a few minutes each time to make it work - inverted LCD on it is pretty much unreadable in the sun and the fact that there are 2 separate card readers is extremely confusing. We had to wait about 40 min for the shuttle and it was really hard to identify it because of the missing markings - that caused an overstay and overcharge.

James D.

May 14, 2021

Exiting process needs better attention. Couldn't get my card to work …. Finally pressed help button and gate opened

Michael T.

Mar 30, 2021

The shuttle service needs to be more frequent and on time-- waited 45 minutes for shuttle on our return-- would pay double the rate for that to change

Thomas B.

Feb 05, 2021

We were stuck there at the gate, the gate was broken. The shuttle was to the airport was very scary, noisy, broken. We couldn't get the gate to work on the way out either, because when they came and opened the gate for us coming in, the computer never recorded we had come in, so when trying to leave it just said we had never checked in....... all very frustrating

John N.

Mar 12, 2020

When printed out, the barcode was too large.

Fulvio C.

Feb 19, 2020

Your shuttle service is excellent

Edward B.

Jan 12, 2020

Parking area was clean and seemed safe - close to a hotel. The shuttle bus was quick both ways - coming back, there may be multiple black vans at the airport. The driver took us right to our car. Look for the one with the little sign on the side that specifically says Burlingame Airport Parking. The printed out barcode was not readable by the scanner, but it read the bar code from my phone screen just fine. I will not hesitate to use these folks again.

Marvin R.

Nov 27, 2019

The only bummer was that I couldn't reach anyone when I needed to ask some questions about the parking, and that was frustrating

Aida J.

Oct 20, 2019

Very easy pick up and pleasant driver. We Arrived at the airport quick. However, waiting for an unknown shuttle on the return ride was frustrating. I Asked all the shuttles with Hilton logo and the drivers said it wasn't the right shuttle for Insta parking. The 800 phone numbers were not working and Hilton numbers were not answering. Finally I asked one of Anza drivers to please drop us off with a promise of a tip. He agreed but dropped us off at Anza intersection. We had to walk 10 minutes to the parking lot hauling our luggage.

Eugenio Y.

Aug 29, 2019

Have problem scanning barcode when I got to the lot, it took me a few tries before it let me in. Leaving the lot I had no problems.

Robert P.

Aug 14, 2019

Everything went very smoothly. Shuttle drivers were courteous & helpful. I would gladly use Burlingame Airport Parking again.

Randel S.

Jul 22, 2019

Very convenient and easy to use. Will use again. Thank You Randel

Eric A.

Apr 28, 2019

Easy entry and quick airport pick up!

Thomas H.

Mar 25, 2019

Entry gate would not scan QR code from pre-paid reservation. I had to use my credit card and pay again at the gate. Same problem on exit. Gate would not read paper ticket issued upon entry. Had to contact gate assistance to get out of the lot at 1:00am! Not good! The hassle was not worth the lower parking price!

Jill R.

Jan 12, 2019

Shuttle didn't run as often as is stated but otherwise a good place to park.

Faye G.

Jan 10, 2019

I didn't have to wait a long time for the shuttle pick up.

Qingbiao D.

Jan 03, 2019

it was good experience to use burlingame airport parking SFO

Barbara U.

Dec 14, 2018

We had to park in the overflow parking section, which was no problem. When we returned, the scanner would not read the code on my phone, nor would the ticket reader accept the paper ticket which was issued. However, the desk staff at the Hilton was very helpful, issuing us a new ticket, and it was nice to have access to their restrooms.

Linda K.

Dec 12, 2018

Ariived late at night and was a little concerned about lighting... thankfully the driver dropped me at my car.

Alden H.

Dec 04, 2018

Very easy-to-use website with many affordable parking options and excellent customer service and support. I will definitely use Instapark again and recommend to others.

Jan W.

Oct 20, 2018

A poor rating only because I did not receive a reply to my request. We had to return early from our trip and I had asked if there was a possibility of a credit.

Katherine B.

Oct 13, 2018

The parking lot is in good proximity to SFO, the shuttle came promptly. Getting out of the lot when I got back was confusing, The arm didn't go up automatically to allow me to leave. I didn't have a code and the kiosk didn't recognize my credit. Finally I pushed the help button and the arm went up immediately. I would park there again.

Steven P.

Oct 10, 2018

I was unable to get out using the document that was provided to me. I called the number provided twice that was provided on the document at approximately 7 PM. I was told both times that there were no attendants available to help me and to leave a message and I would be contacted, which was not what I wanted to hear after being on the road for 23 hours. I backed the car out of the gate area (fortunately there was no one behind me--otherwise it would have been a real mess) and walked to the Hilton where they were most friendly and able to help and acted like this was a very common occurrence. I did get a call the next morning at 6 AM asking what I needed, so I'm glad that I didn't wait for a call back.

Rod P.

Oct 03, 2018

The entry gate allowed my car in, but on return would not open. The bar code reader would nor read my bar code. It took two trips and 20 minutes, to the hotel front desk to get an open gate. Along with the only shuttle taking forever to pick up, the entire parking experience was not worth the price, in both dollars and time. Next time I will take the airport express bud.

Denise C.

Oct 01, 2018

Shuttle got us to the airort quickly, same on returning to our car.

Ruchi P.

Sep 19, 2018

Could not enter the parking garage our access was denied even after paying. Called for help and someone buzzed us in, still there was no parking. Had to leave the lot and find new parking right before flight, causing us to miss our flight. Horrible expereience and service. Will never recommend to anyone. On top got charged for the parking and now no onone is returning my call to get money back.

FLIP A.

Sep 13, 2018

Everything worked well on both arrival and departure. I'd use again.

Daniel D.

Sep 05, 2018

Departure in the early morning and return in nearly midnight, the shuttle worked fine.

Daniel D.

Aug 25, 2018

Got service as expected, just need a little walk to shuttle pickup locations.

Millie T.

Aug 10, 2018

Easy entry and exit, didn't wait too long for buses on either end.

andrew v.

Jul 23, 2018

Waited for a shuttle and none came by for over 30 mins and then got a cab to the terminal instead. It was around 1030 at night.

Isak T.

Jul 23, 2018

I printed out the bar code on paper. The size was very big, almost 3/4 of 8 1/2 by 11 page and the scan reader could not read it.

Paul G.

Jul 18, 2018

Great value and convenience. Shuttle to and from were timely with minimal wait, and entrance and exit with phone electronic ticket was very convenient.

Thien P.

Jul 13, 2018

Parking was easy and shuttle was fast

Robert S.

Jun 25, 2018

Had trouble reading bar code both entering and exiting.

Krassi H.

Jun 19, 2018

My flight was delayed by an hour and I had to pay $10.50 at the exit. You charged me for 3 days worth of parking even though my reservation was for 2.5 days, so even though I made it an hour later I shouldn't have had to pay $10.50 to exit the garage when I had been charged for an extra half a day. Going forward, I will be over reserving my times because frankly FB you are gonna charge a full day for partial days I may as well book it as a full day to prevent flight delays - which are frequent at SFO - causing extra charges

Marco T.

Jun 08, 2018

Process was easy. Only suggestion I would make is to add a light to the exit scanner and credit card reader. Our return flight was delayed and we didn't arrive to the parking lot until after the estimated time which meant we had to pay for an extra day. The card reader area was dark making it a little difficult to know which way to insert the credit card.

Gralyn T.

Jun 04, 2018

Great place to park. The scanner is a little finicky.

Sharon K.

May 31, 2018

Taken and picked up at airport in a timely manner.

Leonid K.

Apr 30, 2018

I had a great experience with InstaPark. Last time I came 5 min early prior to my booking time, and I thought that I'll need to wait, but there was no issue with that. The only thing I'm missing is mobile app.

Tiffany S.

Apr 03, 2018

Barcode to exit did not work and only resulted in an error. Was within business hours, but no one answered my call. Waited an hour, trapped, until I had to pay a third party company to release the gate for me. Ridiculous and a waste of money.

Millie J.

Mar 22, 2018

I was really happy with my experience. They had a really clean facility. No garbage on the floor which is a nice change from other parking lots I've used in the past. Also it faster to get to the airport.

Eliza N.

Mar 20, 2018

I paid $15 for parking during holidays but I knew that before I booked. I get that sometimes that somtimes but it was cheaper than I expected. Otherwise it's usually $10. I will keep that in mind for next time I use this place but it was still a really good price. It took such a short amount of time to get through the check in that I probably could have slept in for another hour and still made it on time.

Lee L.

Mar 19, 2018

It literally took me 20-30 minutes to scan my ticket, park and get on the shuttle bus. It was so easy and I was prepared to spend a lot more time trying to get a spot. I did drive around the lot twice but that's not because there weren't any spots but because I wanted to see what else they had available. Once I parked, I rolled my bags over to wait for the shuttle. When it pulled up, the driver got out and started putting my bags in. It took about 5 min to get to the terminal.

Mia U.

Mar 18, 2018

It's virtually impossible to find parking near the airport for under $20 so this was a nice treat! Especially since it wasn't just a few parking spots tucked at the back of the building but an actual parking lot. Getting in was fairly easy as long as you had the code with you which I did. Then I just parked. I was racing to grab the shuttle but the driver actually waited for me which was so nice of him. I gave him a big tip for it.

Evan L.

Mar 17, 2018

Scanning your code is really easy and it takes seconds to get in and out of the gate and park your car. Shuttle was pretty fast and driver was good too.

Liz L.

Mar 16, 2018

I pulled up the gate, scanned my code and then picked a parking spot. Had to get my bags and roll them to the shuttle. It was there in 5 min and it took us less than 10 min to get the airport from there. Really liked how close it was since I get car sick on buses.

Jack W.

Mar 14, 2018

Great price. I liked how they had both a security guard and cameras in the lot. The shuttle service is free and you can even use it during the off hours but it does go a little slower.

Max H.

Mar 14, 2018

It's small but pretty secure parking lot. Not many spaces but they are a good size. I fit my truck in here no problem but there is a height limit. Most trucks clear it with room to spare so I wasn't worried.

Christine K.

Mar 14, 2018

I liked how easy it was to book and pay so I didn't have to worry about bringing enough cash with me to pay at the end of my trip. It took a lot of the stress and financial burden that comes from traveling.

Ethan J.

Mar 11, 2018

I used this service and was very happy with it. The parking spots are a good size so you don't have to worry about anyone banging into your car or having to squeeze into a really tiny space. That's my biggest pet peeve when it comes to using public parking so anything that helps me out is an A+ in my book.

Cheryl W.

Mar 09, 2018

You have to use a code that you get when you book to get in and out. And I know that some people were confused about that. I didn't mind it though since I could just leave it on my phone and scan it that way.

James E.

Mar 07, 2018

I used this the last time I went on vacation partly cause it was cheap. The price you can't beat but it's also very secure and safe. There's a guard and cameras and we saw him going through the lot and checking on the cars while were there. Still don't know what the reserved places are for but there's other spots that you can park at.

Olivia P.

Mar 07, 2018

When I saw the final total I thought that there was some kind of discount or glitch happening in the system since it was so cheap! But it really is $10. I think that this is the best price for parking that I've ever seen before.

Jacob P.

Mar 06, 2018

What you see is what you get here. They have all the services that they advertise on their site and the price is the same too. It's the best parking service that I've ever used.

Hank H.

Mar 04, 2018

I don't usually give reviews like this 5 stars but there's no other rating that fits how good this parking was.

Chad C.

Mar 03, 2018

Gate wouldn't open and had to call operator to see if they could get it working. Took a bit of time but it did work and I didn't have any more problems coming in or out.

Harry H.

Mar 01, 2018

I really liked how close it was to the airport but also some hotels and other things in the area so I didn't feel like I had to rush to get there and back. Ever since I started a long distance relationship I know that it's easier to just drive to the airport yourself which is why parking lots like Burlingame are what I look for.

Merry M.

Feb 27, 2018

Very good price and security for the parking lot. I was very impressed with the experience of using them especially compared to other places which don't seem to care about who is using their lots at all.

Nina N.

Feb 27, 2018

It's so much cheaper than anything else I've seen before. Cabs to the airport are way too much money and other parking goes up to $20 a day. It's the best price for parking near the airport.

Russ M.

Feb 25, 2018

You have to book online to get the best deal. It's very easy and doesn't take a lot of time.

June T.

Feb 25, 2018

Most people wouldn't expect a lot for $10 but this place really does give a lot for to its customers. You can park anywhere you want to and they have a shuttle to the airport that only takes a few minutes. You can even use it to get back to the parking after your trip. I would use this parking for any of my trips. Saves me a lot of money so that I can go on even more trips :D

Carey S.

Feb 23, 2018

Everything is electronic. Easy enough to use and get in and you get to park anywhere you want to.

Sharla S.

Feb 21, 2018

You can park here day or night although it's busier in the day especially the morning and there's also 24 hr access so you never have to worry about not being able to get your car in and out.

Connor M.

Feb 19, 2018

Was really surprised when I found out that the shuttle was going to be there at the airport when I got back from my trip. I got the best service for $10!

Aiden D.

Feb 19, 2018

I think this the best price that I've ever found for parking near the airport. They even offer complimentary shuttle service to and from the airport.

Lilah C.

Feb 17, 2018

Loved using this parking. My car was safe and the price is the best that I've found. It is small though so book early.

Darla H.

Feb 16, 2018

It's small but I prefer that since it's easy for the security to patrol and see everything going on. I always feel like the smaller lots don't get as much attention and people don't like going to them but I always feel like my car will be safer at a smaller lot. Burlingame is big enough to hold a lot of cars so don't think it's very small.

Eric P.

Feb 14, 2018

Great price. Great service. Wouldn't change anything at all.

Noah P.

Feb 14, 2018

It's about $10-$15 which is the cheapest parking that I've found close to the airport. Usually places charge double especially if you are planning on parking there during the weekends. I think that the flat rate works way better and I wish more places did this.

Liam S.

Feb 12, 2018

I thought that this was a very safe lot. There's cameras everywhere but also a security guard who's there 24 hours and is always checking up on people. You have to use a code to get in but it's also nice to have the added protection of a guard.

Sabrina M.

Feb 12, 2018

I parked and waited 25 min for the shuttle. The driver apologised and said that he was helping another person with their luggage. There should be some kind of sign that says how long the wait is cause I wouldn't have rushed if I knew it was going to be late.

Ronnie A.

Feb 12, 2018

Really close to the airport which is perfect if you're traveling on your own. The shuttle is 24 hrs but you do need to call if you're looking to picked up early in the morning and you're going to wait a little longer for it but overall it was a great experience.

Ted O.

Feb 10, 2018

I give it 5 stars because of the price, the service, the facility, the shuttle service and my overall experience. Honestly I was so happy with everything and thought that they did a really great job of making it a really easy experience and took away a lot of the stress of going to the airport. I can't think of anything to complain about.

Teresa C.

Feb 08, 2018

Liked being able to do everything online. It was very convenient. I had the code on my phone so I didn't need to worry about forgetting to bring it with me.

Willie E.

Feb 06, 2018

I haven't had a better parking experience anywhere else.

Joseph M.

Feb 05, 2018

Easy to get in and out of the parking facility. The wait for a shuttle was really long and the shuttle markings were confusing. On the way back, we had to flag down every black bus and ask if they went to the Burlingame parking lot.

Chuck D.

Feb 04, 2018

Shuttle shows up pretty fast. I think we waited about 15 minutes for it and we got to the airport with a lot of time to spare which is a bonus for me.

Dawn D.

Feb 02, 2018

This is the best parking for the best price. It's so close to the airport too. You can't walk there but they have a really good shuttle service that includes pick up and drop off. I called ahead to see where the shuttle would be and then I just waited for it to arrive. There was only 2 other people waiting so we all got on and spread out for the short trip. The driver was making us laugh the entire time too.

Chester P.

Jan 31, 2018

Had to wait a bit since there were no spots and I wasn't sure if one of the reserved ones was for me or not but for the price you can't really complain.

Pat I.

Jan 30, 2018

My girlfriend and I used this one twice and we've never had any problems. Shuttle driver was very friendly and helpful too.

Tess C.

Jan 28, 2018

If there was a rating more than 5 stars on there, I'd give this place it! It's fantastic. Usually I don't like shuttles. It reminds me a lot of public transport but this one was pretty clean and we weren't on there for too long anyways. We got there early enough that I had time to get some shopping in too.

Luke S.

Jan 27, 2018

Some places like to charge more for extra services like a shuttle or security but this place gives that all to you for $10 a day.

Phil T.

Jan 26, 2018

Very safe and secure and I liked knowing that it had a lot of security options available. You could also tell from talking to the people that they took customer experience seriously.

Zoey O.

Jan 24, 2018

Honestly I won't use any other parking service than this one. I was so impressed by the security and how easy it was to use and book that I just can't try anything else.

Jim M.

Jan 24, 2018

It's very clean and secure which was not what I was expecting considering it's only $10 a day.

Tori S.

Jan 22, 2018

Really close to the airport which I liked. It sucks when you get stuck on a 20 min shuttle bus cause they aren't usually comfortable. This one was and it was also really fast too.

Tanya I.

Jan 21, 2018

I really liked Burlingame. It had the best price for parking and great facility too. I ended up printing out my reservation just in case but there weren't any problems. Overall, I was really happy with my expereince and I'd use it again.

Charlie A.

Jan 20, 2018

I picked it cause it was so close to the airport and I didn't feel like paying the ridiculous cab fare. I figured that even if I save $10 it would be enough. I expected to pay $15-$20 a day for parking but it was only $10 and they had a shuttle service too for free. I saved a ton of money.

Lawson B.

Jan 19, 2018

More expensive on holidays so make sure that you keep that in mind. Still cheaper than a lot of places though.

Skye T.

Jan 18, 2018

I used this on a Saturday and booked online so that I had my spot before I got there. I was a little early for my reservation but it worked out fine since I just parked in the spot and grabbed my bags. I was a little confused about where to grab the shuttle but the security guard helped me out and by the time I got there the shuttle was waiting. It made my trip and traveling so much easier and stress-free for me.

Archie D.

Jan 17, 2018

My code wouldn't work when I tried to scan it when I was leaving so I had to call the operator. Waited at least 20 minutes for someone to show up to let me out. I liked the service and the lot was nice just wish that it was faster.

Theresa H.

Jan 16, 2018

Was really happy when I pulled up and saw the security guard. Made me feel safer leaving my car with them.

Davies P.

Jan 14, 2018

It's all automated and electronic which made it easy to use for me to book and pay at the same time.

Emma E.

Jan 13, 2018

If I could describe this place in one word it would be easy. It's easy to get to, easy to park and book your spot, it's also easy to get the airport from there too. It's just $10 so I wasn't going to lose anything from trying them out and I'm glad I did.

Braden G.

Jan 12, 2018

Called the operator to ask them some questions and they were really good about it. They spent 10 minutes answering my questions with detailed answers and helping me figure out how I was going to get there and how long it would take me so that I could plan my time out.

Melissa M.

Jan 11, 2018

Some other parking lots charge more for night parking or for extra services but this one doesn't. It was very affordable which is perfect for a student on a budget!

Kelly O.

Jan 11, 2018

$10 for a 24 hr parking with video cameras and a security guard? How could you go wrong with that? It's why I've used it about 3 times now and why I keep coming back for more.

Vicky O.

Jan 10, 2018

Easy to use and the shuttle was great

Josh A.

Jan 08, 2018

Went on a trip with my buddies and we all took our cars. They parked some other place and I parked here. I was at the airport early cause of the shuttle and being so close to the airport and the rest of them only showed half hour before our flight. They were really jealous when I told them about the price I paid for parking and where it was. Apparently they were waiting a long time to park and that's why they were late.

Mark T.

Jan 08, 2018

Small but clean and very well-kept. I wasn't expecting much for the price but was very surprised by everything. Would use it again for sure.

Alfredo A.

Jan 07, 2018

It was a good experience to have this service with this parking and definitely i will recommend friends!! Thank you for all..

Dean P.

Jan 07, 2018

Found this place online when I was searching for parking lots near the airport. It was one of the first results but it was really the price that made me book it. I thought it was some kinda mistake when I saw the total but it's actually $10 a day and there's no extra fees for using the shuttle either. I was also very impressed by my experience parking with them.

Christy I.

Jan 06, 2018

This is way WAY cheaper than some other parking places in the area. I've been driving myself to the airport for years now ever since a really bad cab experience. I'm always on the hunt for affordable parking and this place is the best affordable price around. Glad I picked it.

Hope H.

Jan 06, 2018

I had to arrange a shuttle pick-up outside of the hours since I was taking a red-eye flight and it was very early in the morning. I waited probably 20-25 min for it to show up after I called it but it was a fast ride after that. I think it took 5 minutes to get to the airport from the parking. Driver was very nice and he helped me get my bags out and apologized for making me wait so long too. He also drove and picked me up from an area that was closer to my gate so that I didn't have to go far. The service was probably what I liked the most about my experience.

Billy J.

Jan 05, 2018

Really enjoyed using this one. It was very close to the airport and very fast so I didn't have to worry about having to show up 3 hours early so that you can check in.

Doris C.

Jan 02, 2018

My husband and I used this when we went to visit our grandkids. It was really easy to use the ticket to get in but I still like having someone open the gate for us.

Pete T.

Dec 31, 2017

Great parking lot. Very clean and well secured. When I choose a parking lot, I always make sure that it's got a good facility with good security and that they don't just let anyone come in and out whenver they want to.

Fred F.

Dec 30, 2017

I got there and scanned my code to get in. There were a lot of empty spaces that weren't reserved so I just picked the one closest to the exit so I wouldn't have far to go with my bags. Got to the shuttle area to wait for the bus. It was easy to find. I only waited for 10 minutes for it to come. The driver was friendly and carried all my bags onto the bus. It was a very clean and comfortable ride to the airport. I was so impressed with everything that I've already booked it again.

Danielle W.

Dec 28, 2017

Stayed at the Hilton which was just a few minutes away. My boyfriend was staying there over night since he was flying in from outside the city. The parking lot was very close to the hotel which was perfect for us. I mainly chose this place cause of the location but you can't beat the price either! If you want to save your pennies, I recommend this game.

Murali G.

Dec 27, 2017

Have to wait 30 mts forward journey and another 20-30 mts on my return trip. Customer service was poor. Expected 15 mts wait.

Tom E.

Dec 26, 2017

It's hard to believe that you get great service and a free 24-hr shuttle for only $10. That's the craziest thing about this place is how much you get for such a small price. That also includes good security too. It's why I keep coming back here..

Adele K.

Dec 25, 2017

It's small but it has great service and is a very nice lot. It's a good size. Not too big or too small and there's enough spaces available. It's also very well secured with video cameras and a security guard who is there every night. I felt safe leaving my car there over the long weekend while I was flying to New York.

Kira B.

Dec 23, 2017

I really like how you can book everything in advance. It was really easy to do and I just had to scan my phone and the code to get in and out. I parked and only waited 5 minutes for the shuttle. The driver even helped me put my bags on the bus. Really fantastic service and the driver was great.

Rachel E.

Dec 22, 2017

Shuttle was very clean and fit quite a few people and their luggage too and it comes every 20 min so you don't wait very long. Beyond that, I liked how idiot proof it was to get into the parking lot too. I put the code on my phone and then just scanned it to get in and leave. Didn't have to worry about bringing cash or a credit card or anything like that since everything was prepaid.

Angela R.

Dec 20, 2017

It's basically impossible to find $10 parking near the airport but Burlingame is one of the cheapest parking places that I've ever seen before. A lot of places near the airport like to jack up the prices so that you end up paying a lot more just to leave your car there but this one doesn't do that. It's very affordable.

Cory S.

Dec 19, 2017

Always appreciate cheap parking that also has great shuttle service. Not all of them do so I will park here next time too just for that reason. The only complaint that I have is that I did wait 20 min for the shuttle which I didn't get since the airport is so close. Wish that there was someone of knowing how long we would be waiting for.

Kurt J.

Dec 17, 2017

Kinda small so make sure that you book as soon as you can especially during holiday or busy times of the year. It's worth it especially if you want to save yourself some cash and get a good deal for parking. I ended up getting there and having to wait a bit for someone else to leave so a spot could open up. You gotta do what you have to make sure that you save some coins.

Ben P.

Dec 16, 2017

Couldn't believe that I found this place. Feel like everyone should know about this cause the parking is so cheap and it's easy to book too. All you need is a credit card and printer to do it. I got to go on vacation and didn't pay $100 in parking fees either. Winning.

Sam H.

Dec 15, 2017

I stayed over my reservation cause my flight was delayed. Usually this would mean that you would get charged an arm and a leg in late fees but it stayed the same price. I just had to swipe my card as I was leaving so they could charge me the $10. The woman at the front was very nice and understanding about it. It was good luck that I had my card with me to pay.

Mick O.

Dec 15, 2017

Great deal and you can't beat the price. They were also very on top of everything that was going on. I accidentally parked in a reserved spot and had to get called back to move my car. Luckily I hadn't gotten on the shuttle yet. It was my fault but the signs could have been clearer so that I could actually see where I was parking.

Claire K.

Dec 14, 2017

I had no problem parking there but I was a bit worried that I would miss the shuttle and get stranded cause I was going to be coming back from my trip at 2:30 am but they had a 24 hr shuttle available. All you have to do is call for a pick up if it's after 1 am and they come and pick you up from whatever gate that you're at. So easy!

Roman W.

Dec 12, 2017

Really really cheap and only 8 minutes from the airport! How did I not know about this sooner? It's the perfect place for anyone is traveling and doesn't want to spend an insane amount of money. When it costs as much as the trip then you might as well just leave it in your garage. That's why Burlingame is great. It's saving us all some money.

Holly J.

Dec 11, 2017

I was charged $15 a day cause it was a holiday weekend. Wish that I had read the price when I booked it. I think that it should have been made more clear.

Jay Q.

Dec 10, 2017

I travel a lot for work and I'm always on the look out for cheap parking near the airport to take care of me and my car. That means good security and customer service. Burlingame is great and fits all my needs. It's $10 which is ridiculously cheap and really close to the SFO too. They also give double the protection with a security guard and cameras that look over the cars in the lot. Ever since that first time that I used Burlingame, I always use this place to keep my car. It saved me a lot of money.

David M.

Dec 05, 2017

Great and convenient. Good price

LEONARDO R.

Oct 01, 2017

Very convienent will definitely use this service again, Thank you

Tabitha M.

Aug 10, 2017

I had to wait over 30 min for a shuttle driver to arrive after my flight was delayed coming back home. He then informed us that the gate was messed up at the lot and he would have to let us out. The other couple that was on the shuttle drove in front of him and he let them out. He then exited himself and left me sitting behind the broken gate. I then tried using my exit code to get out. Didn't work. I had to call the operator and she tried for over 10 min to let me out on her end. Still didn't work. Eventually she had to send someone over to open the gate for me. So I didn't leave the lot for close to 30 min because of the broken gate. I want a refund on my parking costs.

Nate O.

Aug 07, 2017

This was the first time we had used Instapark, and it wont be the last. Things could not have gone more smoothly for us. The shuttle was nice, clean, and timely. The cost was very affordable too.

Munir C.

Aug 06, 2017

A little difficult to find with all the construction going on now (summer 2017). Could not use printout to enter or exit, had to use the image on the smartphone. Shuttle arrived within 15 minutes. I will use this facility again.

Ronnie B.

Aug 05, 2017

Easy to get airport, shuttle comes around every 20min.

Javaneh S.

Aug 03, 2017

Parking was easy and safe! The shuttle was there immediately! And the price was fantastic!

Ray M.

Jul 05, 2017

Great parking location, quick and easy service.

John L.

Jul 01, 2017

Great, bus was prompt, drivers were friendly and helpful, car was secure Getting in and out could not have been any easier, great parking facility!!!

Tinus E.

Jun 24, 2017

Good easy way to park. Excellent Shuttle service

Stephanie W.

Jun 23, 2017

Shuttle was quick, car is safe after 3 weeks left there, reasonable price, no complaints!

Akshata M.

Jun 19, 2017

Convenient once payment was made online, guaranteeed spots available, shuttle service was very frequent and the driver was helpful! Will definitely recommend this to friends!!!!

Michael G.

Jun 14, 2017

Great deal. Directly across the street from the more expensive Anza parking. Super nice shuttles. Helpful drivers. Quick trip to SFO. My new go to for airport parking.

Tom"" B.

Jun 13, 2017

Very convenient, safe and good price

Hector M.

May 29, 2017

Great experience. The staff were friendly and helpful. I recommend this site and I will use them in the future. THANK YOU!!

michael w.

May 28, 2017

Great handicap parking spot by pickup bus. Easy access and exit. Fast limo pickup at both ends. Very easy access and exit with print out.

Rachelle P.

May 28, 2017

So easy to park and ride to the airport

Gertrude E.

May 24, 2017

GREAT location! Super close to the airport so it was perfect! Great spot in a great lot!

Terrence F.

May 20, 2017

I feel so lucky to have found a lot this close to the SFO airport and for just $10 a day. All of the other options I was seeing were much further out and way more expensive! This was definitely the best of all the options I found, so I'm going to park here all the time from now on!

kristin c.

May 19, 2017

I was very impressed, cost less and still did the job

Skylar O.

May 18, 2017

The shuttle bus was such a nice touch! The staff even helped me get my luggage onto it so it made it all so much easier! Really awesome.

William O.

May 16, 2017

Great parking and very easy to use. Your instructions online could use a bold text for describing where to go to be picked up at SFO. I went to the lower level before realizing that I needed to be on the upper level (for the international terminal). There are signs in SFO for hotel shuttles, but they are not as prominent as signs for the baggage claim and the other ground transportation.

Tika O.

May 15, 2017

$10 a day for parking so close to San Francisco Airport was a GREAT deal! Definitely parking here in the future!

Jay P.

May 14, 2017

No matter what time your flight is, you'll be able to get access to the parking lot whether you're departing or arriving. I knew my flight was going to be coming in really late, so I'm glad I was still able to come and get my car without having to wait until the morning. I pulled up and was able to get my car and make my way home right away! Super helpful!

Mary C.

May 10, 2017

Don't be worried about leaving your car here, there's security guards and cameras everywhere so your car will definitely be safe! Came back to find my car just the way I left it!

Cassandra E.

May 06, 2017

The staff here is awesome and very helpful! I had a whole bunch of questions and they took the time to answer each and every one with no complaints. I was a bit weary of the whole process because I obviously had to leave my keys behind and get on the shuttle to SFO, and they walked me through the whole process letting me know exactly how it was going to work and so forth. I'm really glad that I got to ask everything I wanted to so I had a clear understanding of the entire thing before I left my car. I was way more comfortable after that and this is for sure a place I would park again in the future.

Bessie H.

May 03, 2017

Shuttle bus service to SFO was so much faster than I thought so it was perfect!

Jameson S.

May 02, 2017

Probably the closest lot to SFO that I've found anywhere in this price range! Great total to pay especially if you'll be parked here for a long time!

Tina P.

May 02, 2017

Great price! No complaints over here!

Solomon N.

Apr 30, 2017

One of the best parking locations I've used in a long time. I usually have such bad luck with these airport parking lots, but this one was pretty amazing. From the customer service, to the price, to the location it was all pretty great and I don't see myself parking anywhere else the next time I have to fly out of SFO.

Matthew B.

Apr 27, 2017

Located super close to the airport! You'll get your money's worth parking here, that's for sure!

Jules A.

Apr 24, 2017

I knew I had to find a parking lot that would give me 24 hour access to the lot so no matter what time I booked my flight, I would be okay. Lo and behold, I ended up with a late flight that would not have worked with some of the other parking options in the area, but it worked out perfectly since I was parked here! I was the perfect situation not only because I was able to still drop my car off at midnight, but it was a safe and well-lit environment for me to leave my car in. They say you don't really know if a location is safe or not until you go there at night, and given the fact that I pulled up so late, I got a great glimpse into just how safe the parking lot is. There's plenty of staff and security and cameras that made me feel more than comfortable leaving my vehicle here!

Tyler Z.

Apr 22, 2017

I was so happy to shuttle bus was quick! Made everything so much easier!

Kadeem L.

Apr 21, 2017

GREAT price! All that you get for $10 a day is really amazing!

Jamila D.

Apr 17, 2017

This is one of the only lots in the area that has 24 hour access and it came in a lot of handy! I had been looking for a lot with access at all hours for a while until I came across this one online and I'm glad I did! I knew they were going to have everything I could have wanted in a lot and when I pulled up, the staff was so nice about helping me get to a good spot, getting my checked in and on my way to the shuttle and to the airport. They even helped me get my bags in there! This is definitely a parking lot I would recommend to other people because I'll be parking here A LOT whenever I have to fly out of SFO. For the price, you're getting a lot of value. Excellent lot!

Abigail B.

Apr 14, 2017

I was scared to leave my car here at fist but the lot is really safe! SFO parking has security guards, cameras and lots of staff so i knew my car would just fine after I pulled up!

Tom B.

Apr 13, 2017

This is a clean lot in San Francisco We arrived home at 0100 called and the bus pickeked us up in 15 min I explained I needed to add a day to my bill and bus driver said no problem took me to office yhen to my car. I needed gas and yhe bus driver have clear instructions on getting to a w4 hr gas station near by he even waited to make sure the car started and got out of the parking lot gate very impressed!!

Charlie N.

Apr 10, 2017

When the staff helped me with my bags onto the shuttle bus I knew this was a place I was going to park again in the future! The bus was clean, fit all my stuff with no problems and the ride over was only a few minutes. I wasn't at all worried about getting to the airport late, as I've had a bad experience with airport parking and being late in the past

George L.

Apr 09, 2017

The location is perfect! So close to SFO! Staff is pretty awesome too. Would park here again for sure.

Peter H.

Apr 06, 2017

All of the other lots in the area are way more expensive than this one and didn't have nearly as many things to offer. Some of the lots were a bit bigger, but that doesn't matter when they're not safe, not well lit and very far from the airport! This one had all of the things I was looking for all for the great price of $10 a day. The price I paid for a week, other lots charge as their daily rate! I'm so glad that I found this place!

Stanley S.

Apr 02, 2017

One of the best parking lot locations I've been at in a long time. Didn't have any concerns about my time here and I've been telling everyone about it.

Don B.

Mar 30, 2017

From the lot you can see the airport close by in the distance so I knew I was close. When the shuttle bus ride only took a few minutes, I knew I would be here again for SURE.

Timothy C.

Mar 26, 2017

Shuttle bus service here.... so good! :) Driver was awesome and I didn't have to carry my bags onto the shuttle and trust me they were pretty heavy. It was like one task after another was taken right off my plate it was so cool and nice of them.

Ruth G.

Mar 26, 2017

Best price I've found in San Fran! It was so awesome.

Micheala W.

Mar 24, 2017

It was so great to find a lot that I could access no matter the time of day! My flight was extremely early in the morning so after driving off the 101, the last thing I wanted to do was wait until another parking lot opened to try my luck and be late for my flight. I was able to drive up and leave my car without any hassle and with more than enough time to get to the airport and board my flight. The shuttle bus was quick so that part was really easy for me! I'm definitely going to be parking here again when I need to fly out of SFO, it just makes perfect sense!

Frank I.

Mar 23, 2017

Knew when I saw the security guard on duty that everything would be fine in the lot. Any fears I had about leaving my car behind went to rest when I saw they were taking the right security measures to keep all the cars in the lot safe. They go above and beyond to make sure your car is safe.

Chris S.

Mar 22, 2017

Such awesome customer service here. Everyone was so helpful to me!

Oliver O.

Mar 18, 2017

Once I got out of my car after parking is, the attendants made sure the rest of my experience was really easy and seamless. They checked me in, got my keys, explained the whole process to me, and even helped me get my bags onto the shuttle bus. Even the shuttle bus driver was nice! We chatted and before I knew it I was already at SFO and he was helping me get my luggage off of the bus. It was honestly such a great experience and I got a lot more than I ever expected from a parking lot of this size. Usually, the smaller lots lack in a lot of ways but what they lack in size they make up for in really good customer service and a quick and easy shuttle bus!

Wes I.

Mar 18, 2017

Great parking lot service for an even better price! Fantastic!

Ethan J.

Mar 16, 2017

I don't think I was in the shuttle for even 5 minutes before I turned up at the airport from the parking lot it, it was actually pretty amazing!

Melissa J.

Mar 12, 2017

I've been telling everyone I know about a great parking lot just off the 101 and especially the ones who fly out of SFO often for business trips. They didn't even know about it so I knew I was sharing a real hidden gem! :) Great lot super glad I parked here.

Kimberly C.

Mar 10, 2017

Literally the perfect location! No complaints here!

Alicia A.

Mar 07, 2017

Shuttle bus to the airport was super fast! Driver was so nice too!

Helen L.

Mar 07, 2017

Best price in the area hands down for SFO parking. It's always so expensive to get up close to the airport, but I finally found the perfect place after looking for a while! Been telling all my globe trotting friends that this is the spot to leave your car now!

Daniel A.

Mar 06, 2017

Staff here was super nice and they even suggested some cool places in the airport to shop and eat so I could grab a bit to eat before my flight took off. That was so nice of them! If I could give this place more than 5 stars I absolutely would! This was such a great parking experience.

Natalie K.

Mar 05, 2017

When I got to the parking lot I wondered honestly just how safe my car would possibly be while it was here and I was worried about leaving it here altogether. All in all, I wasn't sure just how secure the lot was but once I saw they had great lighting, cameras, security guards and a whole bunch of more staff I knew my car was going to be just fine when I left. The staff did a great job at easing my tensions and explaining how they keep an eye on the lot. The manager even came out to answer some more of my questions. They told me the lot has never had a single issue with theft or tampering and it's been open for quite a few years. I was so glad to hear that and it put me at ease nearly right away! I would definitely suggest this parking lot to anyone looking to get as close to SFO as they can get without having to pay an arm and a leg to park there!

Vanessa E.

Mar 01, 2017

Such good customer service!! Parking here again next week when I fly out of SFO.

Noel P.

Feb 26, 2017

Honestly, the staff here was so nice to me and they didn't have any qualms about answering all of the questions that I had and I had TONS. I waned to be sure I was leaving my car somewhere safe and secure and they all assured me that I was so I felt really good about that. I honestly have absolutely no complaints about the customer service I got here, I didn't have any issues and I came back and my car was just the way I left it so I would say mission accomplished.

Lorraine J.

Feb 24, 2017

The perfect location! Distance between the lot and the airport wasn't far at all, so I was over there in minutes. Great job.

Vince I.

Feb 19, 2017

Such great service for such a great price how could I complain? All I had to do was put the date and time I wanted to drive up and they took care of everything from there, it was all so easy and I didn't have to really worry about anything which was excellent

Lisa J.

Feb 18, 2017

I'm so glad I found this parking lot so close to the airport! I had been looking almost everywhere for the perfect lot and came across this just in time! It's the absolutely perfect spot for a lot like this, even though it's a bit on the small side it still worked out really well for me.

Erin N.

Feb 17, 2017

Best possible location. Would park here again in the future for sure.

Zoe G.

Feb 14, 2017

I was really happy when the shuttle bus came pretty quickly and I was able to get assistance with loading my bags and luggage onto it. It gave me one less thing to worry about. Bus ride over to SFO airport was really fast so it was perfect.

Kris N.

Feb 09, 2017

Amazing price! You get so much great service for just 10 bucks a day. That's really cheap for SFO parking!

Brooklyn W.

Feb 09, 2017

Was so happy to finally come across a lot with 24 hours access! It's harder than you think, and this lot was perfect.

Nicole F.

Feb 07, 2017

One of the safest places in San Fran to leave your car! Best place I could have parked, honestly.

Kendall M.

Feb 05, 2017

I was blown away by the level of customer service at the Burlingame parking lot! Everyone here was so helpful and nice to me when I got there it was pretty great!

Ursula F.

Feb 03, 2017

The shuttle situation to SFO was pretty good. I wish the bus itself was a bit bigger or had sections so I didn't have to sit with other people but it's only a short ride right? I was over at the airport pretty quickly so not too much complaints. Overall the parking lot was great, shuttle bus was fast, staff was really nice and I knew for sure my car was going to be safe while I was gone. Great lot!

Anika J.

Feb 02, 2017

Awesome location! Very close to the airport so it worked out perfectly!

Madison C.

Jan 29, 2017

I was worried at first about the size of my car being an issue in terms of parking but I didn't have to worry at all! My SUV is pretty large so I sometimes have issues in parking lots with bumps and nicks so because the lot itself only have a few spaces, i thought this would be an issue here but it's not. The spaces were a great width and they take care when cars are coming and going to make sure no bumps and scrapes happen to the ones that are still in the lot.

Xavier O.

Jan 29, 2017

The parking lot was just off the 101 near Broadway so it was easy to get to from my house. I thought I might not be able to find it but it all worked out and I had a great experience parking here! If you're looking for parking close to SFO, this is the place!

Patricia C.

Jan 28, 2017

Of all the SFO airport parking lots, I'd say this is one of the closest ones that gives you plenty of value for the price that you pay! One of the best deals on parking I've gotten in a while! Because we were so close, the ride by shuttle bus was really fast, didn't take long at all. I only had to wait about 10 minutes for it to arrive and I was at the airport within another 10 minutes, it was perfect.

Dante N.

Jan 27, 2017

EXCELLENT location here! Really an amazing area for this lot to be!

John E.

Jan 26, 2017

I've had problems with shuttle buses at airport parking lots in the past! Whether it was having to walk far to get a pick up or having to lug my own bags into it myself, I didn't have to worry about any of that at this lot. All in all a great experience and I'm very particular about where and how I spend my money or the businesses I rely on. This is definitely in the top for me!

Megan J.

Jan 23, 2017

Amazing price! Definitely parking here again!

Alan W.

Jan 23, 2017

San Francisco can often be a busy city, so finding good enough parking near the airport can be expensive in the long run. Finding this place was so convenient and I'm really glad that my final cost was so affordable. Finding any kind of affordable parking so close to the airport is really hard, but this lot was a great find and at only $10 a day I'm definitely parking here again in future.

Evadney O.

Jan 19, 2017

Very safe place to park! :) Felt good about leaving my car here, they take care of it like it's their own car. Great work guys!

Victor K.

Jan 17, 2017

When I arrived with my car I was worried about a few things: the size of my car, the safety of the lot and leaving my keys behind and how long it would take to get over to the airport. By the time I asked the attendant all of these things, they assured me that everything would run smoothly and I felt a lot better! They explained the whole process to me and it made for a much better experience overall. The staff here is so nice, knowledgeable and helpful and went out of their way to make me feel much better about everything!

Aidan V.

Jan 15, 2017

When I got to the lot, I saw a shuttle bus just pulling away and I was worried a bit because some lots have buses that only run on the hour and I knew I needed to be at the airport sooner rather than later. By the time I got parked and checked in, I only waited a few minutes before a shuttle bus came back and I was at the airport in no time!

Deanna K.

Jan 13, 2017

SFO airport is only about 2 miles away from this place so it was the perfect place to park! A lot of the other locations were much further out and I knew it would take a long time to get to the airport and I might have even had to call a cab, but this lot was perfect!

Ophelia E.

Jan 08, 2017

Really good price! Hard to beat $10 per day on this one!

Maarcia N.

Jan 05, 2017

Fantastic location! Probably the best spot I've parked in since I've been travelling! Give Burlingame Airport parking a shot the next time you're in town.

Tiana L.

Jan 02, 2017

Staff went above and beyond and even helped me get all of my stuff onto a shuttle bus, which was really nice of them. Would definitely suggest this place!

Yaris W.

Dec 30, 2016

You're not going to find parking for $10 for the entire say anywhere in San Francisco, so to have found it so close to the airport is pretty amazing! Glad that I stumbled across it and using it every time I need airport parking!

Rosaline W.

Dec 26, 2016

Very grateful that I was able to come across a lot with 24 hour access considering how hard it was to find any that were even open late. Very glad with the services here and the location was awesome.

Ian W.

Dec 24, 2016

Unfortunately I had a pretty bad experience with the customer service here! I booked my parking spot online but had to later change the date. nothing on the website says I can't change the date of the reservation, so I tried to do it online but didn't see a place to do so. I called the provided number to try to do the same and got nobody. I mean, nobody even picked up which was extremely frustrating. Because the time of my flight had changed, I just came to the lot at the new time hoping and expecting there to be open spaces but boy was I wrong. So I got there and all the spots were full. I know the lot is small but it seems a bit ridiculous that the lot would literally be packed and full and it was actually really annoying. Why couldn't they just accommodate me and find the extra space? In any event, they ended up still charging me for the parking space even though I didn't even park there but that might have just been because I didn't ever call back to cancel the reservation? The clerk asked me when I was there if they wanted me to do that, and I didn't really reply but just assumed she would know what I wanted. Anyway, can't really say if this lot is good or not because I didn't park there, but the customer service needs a lot of work! Probably won't try to park here again in the future either after such a crappy experience.

Lenny E.

Dec 21, 2016

If you're worried about leaving your car here, you honestly have nothing to worry about. There's security and cameras all over the place, so you know for a fact that your car is more than safe. It's actually really great.

Beth N.

Dec 16, 2016

Everyone that works here is honestly so helpful it's pretty amazing! Gave it 5 stars wish I could give it more!

Quentin W.

Dec 15, 2016

Shuttle bus service was quick! No complaints here!

Jermain M.

Dec 12, 2016

Super happy to have found my parking spot so close to the airport it made everything so much easier than before. As soon as I got there, I was greeted by the attendants and they helped me get parked, get checked in and all of that good stuff. I wasn't expecting it to be such a seamless process but i was actually really amazing. This is definitely where I'll be parking the next time I have to travel, especially for long-term! This was overall a really great place to leave my car and I'm glad that I did a bit of digging online and found it!

Chole B.

Dec 11, 2016

Might not be a big lot but it's close to SFO which is all that matters. I didn't realize just how close i was until I got onto the shuttle bus and the ride over wasn't long at all! So glad to finally find a great parking lot to leave my car while I'm travelling, It was pretty difficult before!

Sarah X.

Dec 10, 2016

I didn't expect to find a parking spot so close to SFO airport but I'm glad that I did! Can't think of a better place to park than this!

Kyle P.

Dec 10, 2016

Shuttle bus was quick and efficient! Was worried I would miss my flight but I made it with plenty of time to spare!

Wilbur K.

Dec 06, 2016

Being so close to SFO airport usually costs an arm and a leg, so I'm glad I found this place for only $10 a day! Great price for even greater service!

Nancy E.

Dec 05, 2016

Was a bit worried at first because so many of the other parking lots, you can only get to in the day or early evening but I knew my flight out of SFO was going to be a late one. WHen I saw that this place had 24 hour access, I knew right away I had to book it! Made an excellent choice!

Lenora H.

Dec 04, 2016

The customer service here was truly phenomenal and I've been telling everyone I can about it! The staff here was all so nice and helpful it was awesome!

Janelle O.

Nov 30, 2016

I was scared to leave my car here at first but trust me, it's a safe spot to park! :)

Georgina I.

Nov 29, 2016

Shuttle bus service was quick, easy and pretty simple. I was at the airport in mere minutes. I pulled up and the attendants were helpful to me right away and assisted me with getting myself and my stuff onto the shuttle bus. After that, I didn't have to wait very long for it to get going and drop me off at the air. All in all a great experience.

Eleanor E.

Nov 25, 2016

I was so happy to be so close to the airport! Great parking!

Charlene H.

Nov 25, 2016

In a city as busy as San Francisco, it can be difficult to find airport parking for decent price. I was able to snag this spot for only $10 a day and it was a real steal! Would definitely recommend this place!
Best Price Guarantee!
Book Now
Free + Easy Cancellations