SeaTacPark 2701 S. 200th Street, Seattle, Washington United States 98188

Compare rates
Nearby parking lots

Location

2701 S. 200th Street, Seattle, Washington United States 98188

Area

.
Seattle-Tacoma International Airport, SEA parking

Phone
Parking lot information
SeaTacPark Parking is conveniently located in Seattle, just 2 miles away from Seattle-Tacoma International Airport. Our long-term SEA parking facilities boast several amenities and extras, such as oversized vehicle parking, a SeaTacPark app available for Android and iPhone devices, and pet boarding via our partners, Hillrose Pet Resort (book online). SeaTacPark Parking is open 24 hours a day, 7 days a week, 365 days a year. Our SEA parking lot is safe and secure and our staff will provide the best service while your vehicle is in our care. We offer a complimentary airport shuttle service for all customers. Our shuttle service vehicles are equipped with the latest GPS devices to get you to and from our facilities in a hassle-free, quick, and convenient manner.
SeaTacPark also offers generous discounts for groups, corporate parking programs, a rewards program for frequent customers, as well as an array of monthly passes offering unlimited access to our long-term parking lot for several different lengths of stay. Our MO-PASS offers transferable, unlimited in and out access at our SeaTacPark facilities, 24 hours a day, 7 days a week on a monthly billing basis at the rate of $149.95 a month, plus applicable taxes. We are pleased to offer electric vehicle charging for those customers with eco-friendly vehicles. Car detailing is available on-site, as well as professional car wash services. Ask your shuttle driver for a 'key envelope' when you are picked up at your car in order to access car detailing services at our competitively priced rates.
Book your reservation online to take advantage of our stellar amenities and great customer service!
If you are looking for great parking deals, click here to Compare and Reserve parking at SEA Airport.
Shuttlefare.com is the #1 resource for finding and booking shared rides and private airport transfers around the World. You can pre-book / schedule a pickup at over 1000 airports and 10s of thousands of locations easily on your phone or desktop. Sort by vehicle preference, whether you have 100 people or it's just yourself, Shuttlefare can make travel so much easier and save you money by comparing top operators before your trip.
Nearby Attractions
Southcenter Mall (3.9 miles)
Space Needle (15.8 miles)
Pike Place (14.6 miles)
Boeing Field (10.3 miles)
Museum of Flight (8.3 miles)


Services, features and add-ons
GPS-equipped shuttle service
Open 24/7
SeaTac Park app available for Android and iPhone
SeaTac Park Rewards program available
Corporate Parking programs
MO-PASS Parking Pass Monthly unlimited access passes available
Pet Boarding
Oversized Vehicle Parking
Electric Vehicle Charging
Group Discounts, Military Discounts
Car Detailing available
Find nearby parking in Seattle »
Key Details
Guarantee Your Spot Free + Easy Cancellations
How to park at this facility
ENTRY PROCEDURES
Please show your InstaPark Pass to the attendant for validation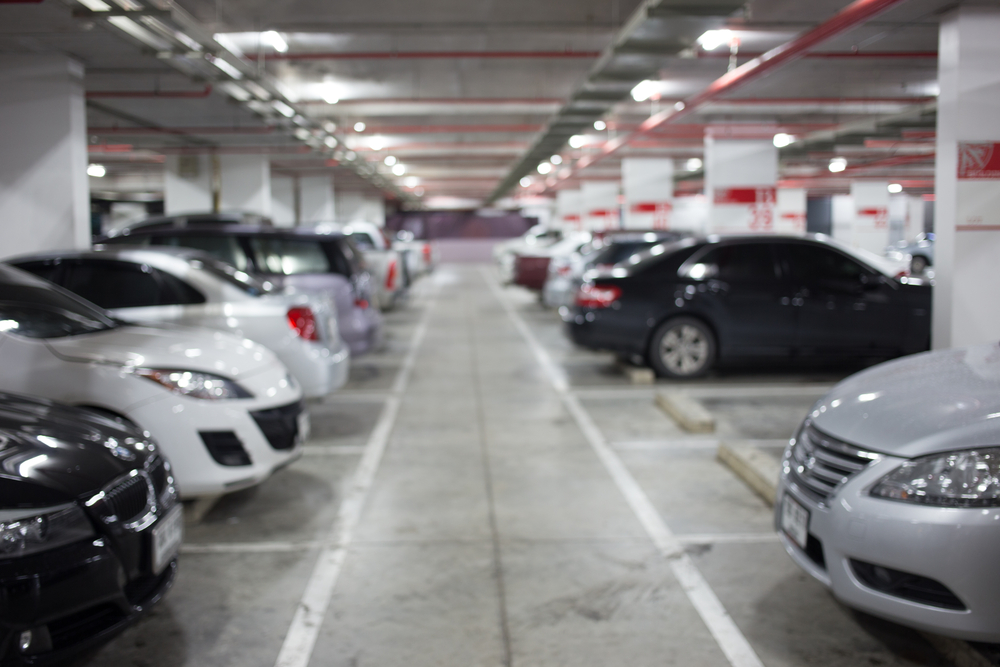 Parking location and directions
2701 S. 200th Street, Seattle, Washington United States 98188
Directions
Directions from Airport Expressway via Arrivals Dr:
Drive southeast on Airport Expressway towards Departures Dr, keeping left
Continue driving on Arrivals Dr, keeping right
Take a right onto International Blvd/Pacific Hwy S
Take a right onto S 200th St
SeaTac Airport Parking facilities will be on your right; follow signage
SeaTacPark prices and rates
Daily rate
Day rate
$12.95 / day
Grace period: 0 hour
Customer Reviews
Customer Reviews (99)
Mason T.

Mar 02, 2018

Best customer service around! Perfect car detailing! I've parked my car here about 5 times and had it detailed 3 times and each time it is done very professionally. I recommend both the parking and the detailing services

Ava A.

Mar 02, 2018

Good app for tracking the shuttles and making reservations as well as paying for your parking without having to use cash. Recommend the app for sure!

Liam Y.

Feb 28, 2018

I park here every time I need to leave my car at the airport because I can trust that it will be safe and secure. Convenient shuttle service as well

Kayla O.

Feb 28, 2018

Easy, hassle free parking at seatac airport. I usually make a reservation just to expedite the process a little, but generally a very quick and easy check in and check out procedure

Logan J.

Feb 26, 2018

Most parking spaces for long term lots in the area so you can always find a spot, even if it's crowded. Reservation system is great so you don't have to worry about getting a spot on holiday weekends or busy times.

Alexis J.

Feb 26, 2018

Best parking for SeaTac airport by far! Best customer service and great rate! Shuttle is included but you can get extras like a car wash and detailing. Two thumbs up :)

Johnny L.

Feb 25, 2018

Hassle free from start to finish at SeaTac Park. Easy check in system with or without a reservation. There is always a shuttle waiting for you so you don't have to waste time waiting around. Short ride to the terminal and friendly customer service always.

Tiffany A.

Feb 25, 2018

Arrived during rush hour and even though the lot was buzzing with other customers, I was able to find a spot without any problems and hopped right on the shuttle. Very attentive employees who asked if I needed anything extra like a car wash or detailing, which I took advantage of since my car would be there anyways. Very competitively priced washing and detailing as well as for the daily parking rate.

Bobby D.

Feb 24, 2018

Great live support on the website that helped me make my reservation. Drove right in to my reserved spot and didn't have to wait very long at all for the shuttle. Short ride to the terminal and the driver was a great help with our heavy luggage. Highly recommend SeaTac Park!

Lori E.

Feb 23, 2018

Good price and close location to the airport. Will be parking here again

Vincent O.

Feb 21, 2018

Was out of the country for a week and parked my car at SeaTac Park. Felt secure leaving my car there while I was away after speaking with the very professional staff about keeping an eye on the car to make sure it wasn't broken into or fluids weren't leaking. When I returned the car was in perfect condition and the staff described how they kept an eye on it for me. I really appreciated the extra attention.

Natalie I.

Feb 20, 2018

Needed to go straight from this lot to the mall after returning from our trip and it was a very convenient location to both the airport and the mall. Appreciated the friendly but professional service from employees that gave us directions to the mall to avoid traffic. Will be parking here again next time flying out of SEA.

Harry K.

Feb 18, 2018

Good location. Shuttle was full on the way to the airport terminal. Had to wait for the driver to help with our bags. Pretty good price at $12.95 per day rate.

Jane J.

Feb 17, 2018

Got my car detailed while I was away and I was very impressed with the job they did. Very close attention to detail and no part of the inside or outside of my car was left uncleaned. Level of service and attention to detail that rivals traditional car wash/ detailing places. I will definitely be parking here again and getting my car detailed while I'm on my trip.

Philip X.

Feb 15, 2018

Went right from SeaTac Park to the airport terminal in less than 15 minutes from arrival to drop off. Very fast and professional service. Easy to pay cash or card when checking out. Good price!

Abigail S.

Feb 15, 2018

Great location and convenient service. I recommend to everyone who needs to park their car at the airport. Much cheaper than other lots!

Randy T.

Feb 14, 2018

Best value for parking at SeaTac airport. Convenient location close to the airport and offers great extras like partnering with Hillrose Pet Resort and offering washing and detailing at the lot while you're away. The shuttle of course is very convenient. Overall great value and I recommend it to anyone who needs long term parking at the airport!

Diana A.

Feb 13, 2018

Never any worries about parking my car at SeaTac park! Very convenient location and I never worry I'm going to be late for my flight due to a slow shuttle or having to wait forever. At SeaTac Park the shuttle is fast and you don't have to wait very long at all. If you're a realy worry wort like me you can even track them on the app so you know exactly how long it will take you to get to the terminal to catch your flight on time.

Gabriel B.

Feb 12, 2018

I felt very secure leaving my vehicle here for a few days while on vacation. Very professional staff and secure location. Plenty of lighting and employees keep an eye on the lot at all times.

Brittany L.

Feb 12, 2018

I got a last minute flight out of SEA and needed to find parking quickly and cheaply so SeaTac parking was perfect for me. I was able to drive right in and get a spot even though I hadn't had time to make a reservation beforehand. Great price for last minute parking as well. $12.95 per day is a lot better than paying however much at the airport for long term parking.

Russell G.

Feb 10, 2018

Very quick shuttle ride from the lot to the airport terminal. Not a long wait at the airport to get back on the shuttle when returning. Trackable shuttles using the app is a really cool idea and actually very helpful.

Danielle F.

Feb 10, 2018

Good website and app for both iphone and android. Easy to use to make a reservation and get questions answered. Big enough spots for larger cars and oversized vehicles. Great if you have a big truck or trailer like me that you need to park long term.

Louis U.

Feb 10, 2018

Simple payment system that saves time waiting in line to pay during check out. Great for a busy person like myself

Madison I.

Feb 08, 2018

Good monthly and daily rates. Some months I travel a lot for work so it makes sense for me to get the monthly parking pass, which saves me money. Other months I don't travel as much so I just pay the daily rate, which is also very affordable. I park here every time because of the convenience of location close to the airport and the great prices. I've never been disapointed with my parking experience at SeaTac Park

Amber G.

Feb 07, 2018

Great location near the airport. Quick shuttle ride that is comfortable and trackable using the GPS on the SeaTac Park app. This is was nice so I didn't have to guess when the shuttle would arrive at the airport when it was time to come back to the lot and I could time it so I wasn't waiting for long.

Alan Q.

Feb 06, 2018

I arrived a little later than my reserved time but it was no problem for the competent and friendly staff member who helped me. They still had the spot waiting for me and I was still able to make my flight due to their fast shuttle service. When I paid for the parking at the end of my trip I was surprised by how affordable it was! Very good deal :)

Marilyn W.

Feb 05, 2018

Friendly and helpful staff and overall very convenient to the SeaTac airport. I was greeted right away when I drove in and told where my reserved spot was located, which was easy to find. Then the shuttle came right to my car to pick me up and take me directly to the airport terminal. On returning I had no problem finding the shuttle waiting spot and waited only a few minutes for the shuttle to pick me up and take me directly back to my car. Overall very easy and convenient for the rushed traveller

Wayne K.

Feb 03, 2018

Lots of parking spaces available even if you don't make a reservation, but its so easy that there's no reason not to. They have parking spaces for all types of cars and trucks, regardless of size. They even have charging stations for electric cars. Really cool to see that!

Denise I.

Feb 02, 2018

Easy to pay with cash, credit card, or using the SeaTac Park app. Great convenience if you don't like to carry cash around. You can even pay for a car wash using the app. Very convenient and easy to use

Eugene S.

Feb 01, 2018

It was very rainy when I arrived but the shuttle was there waiting for me so I didn't have to get myself or my luggage very wet. Good customer service and overall the amenities and services offered are great.

Beverly J.

Jan 31, 2018

Very convenient location close to SeaTac airport. Short ride away with the complimentary shuttle service. Made it to the airport and through security with time to space when I parked here.

Dylan N.

Jan 31, 2018

Most parking lots don't have charging stations for electric cars, so I was pleasantly surprised when I got there and the attendant directed me to a charging port! They really went above and beyond with catering to people with electric cars. Otherwise, the experience was very positive. Friendly employees and the shuttle driver was even cracking jokes on the ride over to the airport. Great price at $12.95 per day. I will be recommending parking at SeaTac park to my friends with electric cars and anyone else who wants a good place for long term parking at SeaTac airport

Rose L.

Jan 29, 2018

Not difficult at all to find the lot. Very convenient location with plenty of spots, even for electric cars and oversized trucks and SUVs. Shuttle was fast and easy to locate at the lot and at the pick up point at the airport. The check in and check out process was simple enough. Good daily rate price.

Noah U.

Jan 28, 2018

Convenient and good price long term parking. Whatever time of day or night you arrive, there is always someone there to help you and the shuttle runs 24/7 to bring you to the terminal and back, even in the middle of the night.

Theresa L.

Jan 27, 2018

Parking here has never been inconvenient or a hassle. Every time I park here it's always very easy to manage getting to the lot and to the termimal hassle free.

Roy L.

Jan 25, 2018

I park my car here about once a month. Never had any problems with anything about the lot. Shuttle is fast and convenient and the employees are professional and courteous. $12.95 daily rate is very fair and a better price than the long term parking at the airport and just as conveneient.

Judy W.

Jan 25, 2018

Got into a fender bender in the lot with another customer and the attendants were very helpful. Other customer was on their cell phone and not paying attention, which was really annoying. No serious damage to the car and not the fault of the lot, but frustrating all the same

Ralph H.

Jan 23, 2018

I felt very safe in this parking lot. Great lighting and attendants are keeping an eye on everything so I felt like me and my vehicle were safe and secure being here, which is not always the case in parking lots. When I returned my car was in the same condition I left it in and there were no scratches or dents or anything. I've had bad experiences with long term parking before, but SeaTac Park reduced those anxieties about leaving my car and I'll be parking here again.

Grace K.

Jan 23, 2018

I lost my phone charger somewhere in the airport and was desperate to charge my phone before left the lot and one of the employees was so incredibly helpful and let me borrow his for a while to charge my phone. Really amazing customer service that I wouldn't have expected but am pleasantly surprised by. Also, just generally a very easy parking experience. Lots of spaces and no wait to get the shuttle either at the lot or the airport terminal.

Jordan J.

Jan 22, 2018

This was my first time using a long term parking lot outside the airport and I was satisfied. Shuttle was good and didn't have problems finding where to get picked up.

Julia W.

Jan 22, 2018

For my bachelorette weekend me and my friends got the group discount which was amazing! Great price that saved us some money to make the weekend even better! Didn't have to worry about our cars while we were enjoying our time together and the whole experience was stress free because we knew our cars would be safe and taken care of by the amazing employees at SeaTac Park. Recommend highly!

Bruce E.

Jan 20, 2018

Park here frequently for business trips and would recommend getting the business program discounts. Very affordable price and great service each time. I park here a few times a month for a few days at a time and like that I can get my car washed and detailed while I'm away and I never worry about the security of my vehicle.

Janice P.

Jan 19, 2018

Easy check in and check out process using the instapark app. Paid online and just showed my reciept to the attendant and drove right through. Great system

Bryan P.

Jan 18, 2018

Easy and convenient! Good price for long term parking. Close to the airport terminal and fast shuttle service

Sara H.

Jan 17, 2018

Never any problems parking here for a few days or longer. Great customer service and amenities like car washing and detailing which is great if you need it taken care of and want it completed while you're away. Saves time and money by having it done here and not having to go somewhere else to get it done. Very professional standards as well.

Billy C.

Jan 15, 2018

Parked here multiple times and had a great experience each time. Very helpful employees and convenient spaces near the shuttle pick up location. Easy to find the shuttle at the airport when returning.

Teresa H.

Jan 15, 2018

SeaTac Park is a great long term parking option. Very good price at $12.95 per day and the complimentary shuttle is very conveneient and helpful.

Willie M.

Jan 14, 2018

My battery was dead when I arrived back at the lot from my business trip and the employees went above and beyond to help me out. Really friendly and knowledgable about how to jump start the car. Great customer service that deserves recognition! Will definitely be returning to park here again!

Marie N.

Jan 14, 2018

Plenty of handicapped spaces and most of the shuttles are handicapped accessible. When making a reservation make sure you say you need a handicapped space because I forgot and it ended up not being a problem when I got there but had it been a busy weekend it could have been a pain. Really friendly and helpful employees that took care of my luggage for me and made sure I had everything I needed when parking here. Definitely recommend!

Jesse M.

Jan 12, 2018

Really cool that they have pet boarding. I wish I had known this before I booked my dog into another boarding place because they prices here are better and it's way more convenient that boarding him somewhere else. Now I know for next time!

Gloria T.

Jan 11, 2018

I'm usually in a rush to catch my flight, which is why I park with SeaTac Park because I can track their shuttles so I know exactly how long it will take to get to the terminal so I don't have to worry about if I will make my flight. They are always super fast and I appreciate this as someone who is perpetually late for flights :)

Austin S.

Jan 10, 2018

The military discount program is great! The price is already affordable, but with the added discount from being in the military, this is the cheapest long term lot for the airport.

Olivia S.

Jan 10, 2018

I was worried they wouldn't be open Christmas day, but they were open and staffed and the employees answered my questions very professionally. I was impressed by the customer service, especially since it was a holiday.

Ethan M.

Jan 09, 2018

Good shuttle service to and from the airport. Fast and reliable. Didn't have to wait for long at all for them to pick me up. Helped with my luggage

Hannah D.

Jan 08, 2018

$12.95 per day is a good price for the parking offered at SeaTac park. It was very affordable for a long weekend. I recommend it if you don't want to pay for a taxi to and from the airport and prefer to drive yourself.

Joe C.

Jan 07, 2018

Easy to find and pretty close to the airport. Better price for long term parking than parking at the terminal. Got my car washed and detailed while I was gone which was cool.

Jaqueline H.

Jan 06, 2018

Convenient long term lot for SeaTac airport. Free shuttle to bring you to the terminal and back to the lot. Good price

Christian P.

Jan 06, 2018

I accidentally left some electronics in my back seat when I parked here and when I got back everything was still there and the attendants mentioned that they had kept a special eye on my car because they noticed I had left some things in the back seat. I had been worrying about it on my trip, but now I realize I had nothing to worry about because the employees are amazing and really go the extra mile to make sure the vehicles are secure. Very much appreciated!

Doris P.

Jan 06, 2018

I park here every time I fly out of SEA airport and always have an easy and hassle free experience. The online reservation system is easy to use and works well without bugs, and when you get there its quick to find a spot and hop on the free shuttle. Checking out is the same as check in, fast, simple, and hassle free. Overall easy and headache free experience!

Sean S.

Jan 05, 2018

Parking at SeaTac Park is a breeze. Very easy check in process, easy to find a spot and the shuttle is always just a minute or two away, or even waiting for you. Quick ride to the terminal and they even help you with your luggage if you need it. Easiest long term parking I've ever used.

Jean M.

Jan 05, 2018

I've parked here a few times and every time its convenient and hassle free. Great shuttle that comes every few minutes so you're not waiting around forever, like some other lots. Drive right through to check in or out if you book online, so you save time while travelling which is always a plus :)

Lawrence A.

Jan 05, 2018

I send all my employees to park here on business trips because we are members of the corporate parking program and get great rates for our business. Very easy to set up enrollment in the program and well worth the price for convenient and trustworthy parking for our employees.

Alice O.

Jan 04, 2018

Easy to find a spot and friendly attendants. Will be using this lot again

Terry C.

Jan 02, 2018

I had to cancel my reservation last minute and it was very easy to do on the app. I thought they would charge me a cancellation fee but I could just reschedule for when I needed it no problem. Super convenient and easy to use app for iphone.

Ann E.

Jan 01, 2018

Great location close to SEA airport. Short and convenient shuttle ride away to and from the terminal. $12.95 per day is a fair price and one of the cheapest for long term parking at the airport

Jeremy D.

Jan 01, 2018

Took a while to find a spot when I arrived. It was raining and my bags got wet while I was moving them onto the shuttle. Overall good service

Andrea D.

Dec 30, 2017

I have the MO-PASS monthly unlimited access pass and it's great. Unlimited in and out parking 24/7 and a great rate for the month. I park here every week for a few days for business trips out of the airport and I've never had any problems with my car being here. I just come and go however much I need to without any problems. Great service!

Keith P.

Dec 29, 2017

Arrive very early in the morning and had no wait to find a spot and the attendants were very welcoming and friendly. Shuttle was fast and convenient and I was helped with my bags by the shuttle driver. When I returned, I arrived very late at night and recieved same high level of service. Will be returning to SeaTac Park for my long term parking needs.

Megan I.

Dec 28, 2017

Located very close to SeaTac airport. Easy to get to the terminal with the complimentary shuttle service. Really cool how you can track the shuttle on the app so you don't have to wait around for it and know exactly when you'll arrive.

Roger C.

Dec 28, 2017

I'm glad I made my reservation online with the app because it was very crowded when I arrived. The friendly attendant explained where my reserved spot was and I found it in no time. The shuttle was waiting for me to take me to the terminal and there was an offer of car washing and detailing for an additional fee, which I didn't do this time, but will try next time I park here. Overall good experience and I will be parking here again next time I fly out of SeaTac

Cheryl S.

Dec 27, 2017

So glad I found this lot for long term parking at SeaTac. I get my car washed and detailed while I'm away so I come back to a car that looks like new. The whole system is hassle free and very convenient for a busy business traveller like myself

Gerald T.

Dec 27, 2017

Very convenient and easy to use the app to make a reservation and pay online. No wait to check in or check out and the shuttle picked us up quickly and it was only a short ride to the airport terminal from the lot.

Judith O.

Dec 26, 2017

Do yourself a favor and park here when you're flying out of SeaTac. Travelling can be a huge headache, especially when something goes wrong, but SeaTac Park is an easy and hassle free way to eliminate some of the stress of travelling. Easy, convenient, affordable, and friendly!

Arthur M.

Dec 25, 2017

I got my car washed and detailed while I was on my trip and it turned out perfect. I wasn't sure what to expect or if I should trust a parking lot with my keys to my car while I was gone, but I had nothing to worry about. My car turned out beautifully and everything was safe and secure in the hands of their great employees.

Martha S.

Dec 25, 2017

I love the reward program for frequent customers because I'm here a few times a month for a few days each. Both the rewards program and the MO-PASS are great discounts for people who park here frequently. Best service for long term lots for sure

Carl I.

Dec 24, 2017

Convenient and easy long term parking. Great shuttle service with multiple vehicles so you never have to wait for very long at all to be picked up to go to the terminal or back to your car at the end of your trip. Book online to ensure theres a spot available when you get there because it fills up during holiday weekends

Lauren A.

Dec 23, 2017

Easy to make reservations online to park here when you fly out of SeaTac airport and need to park your car long term. The extra amenities really make this the best long term lot for the airport. No other lot has car washing and detiling or pet bording or GPS on their shuttles. Really a step above the rest.

Kyle B.

Dec 23, 2017

Great parking location near the airport. Good price for long term parking, and even better with the frequent parker discount program I signed up for. Secure and safe location, even at night.

Victoria T.

Dec 22, 2017

When I got back from my vacation my battery was dead and I was freaking out because I have no idea how to jump start a car, but the attendants were so super nice and helped me jump my battery and got me on my way. I'm so appreciative for their help because I have no idea what I would have done without their help :)

Harold D.

Dec 22, 2017

No problems finding a space or finding the shuttle to take me to the terminal. Short drive to the airport terminal and the driver helped me with my luggage, which was nice

Kelly H.

Dec 20, 2017

Easy to locate and find a spot in the lot, even though it was mostly full. The attendants showed me right where to park, which saved me a ton of time. The shuttle was fast and convenient as well.

Walter P.

Dec 20, 2017

I was able to park my huge SUV no problem here. The spaces are wide enough that I had room on both sides and didn't have any trouble getting my bags out of the back seat and with the doors open I didn't hit the cars next to me. Some parking lots squeeze as many spots into a small space as possible, so it was nice to not have to deal with that for my SUV

Christina E.

Dec 20, 2017

I appreciated the military discount on top of the already affordable daily parking rate. This is just one piece of the great customer service I experienced with SeaTac Park when I parked there when I was flying out of Seattle for my vacation.

Nathan G.

Dec 18, 2017

The best park of this lot is the GPS tracking for the shuttles. The weather in Seattle sucks so you don't want to be waiting around forever in the rain or snow and with the tracking you know exactly how to time leaving the terminal or getting out of your car at the lot so you arrive at the same time as the shuttle. Great amenity that makes a huge difference in your parking experience.

Joan M.

Dec 17, 2017

I love the SeaTac Park app for android! It makes it super easy and convenient to make a reservation, cancel if needed, and then pay for your parking all in one place without handling cash or waiting in line to check in or check out.

Zachary O.

Dec 16, 2017

The MO-PASS program is why I keep coming back. Great monthly pass rates and customer service for monthly contract holders. Every time I park here I'm greeted with a smile and personal greeting and my car is always well taken care of, especially if I get it washed or detailed. I never have to worry about safety or security because the employees keep a close eye on everything and make sure everything is kept secure.

Frances A.

Dec 15, 2017

Not a lot of lots have charging for electric cars, so I was very pleased to see that SeaTac Park had this amenity. I was able to charge my car so I was sure it was ready to go when I returned from my week long trip. I also got it washed and detailed, which was a great touch. Very nice lot that I will definitely be using again and recommending to friends and family

Adam T.

Dec 15, 2017

This lot has the best amenities of any long term lot at SeaTac Airport. You can get your car washed and detailed, board your pet, charge your electric car, and overall the customer service is just great. The car detailing was very professional and my car looked amazing when I returned from my vacation. Very nice to come home to :)

Evelyn P.

Dec 13, 2017

I got the monthly pass to try out SeaTac Park for a bunch of business trips I had to go on and it was a great deal! I have two vehicles so I appreciated that I could transfer between the two cars and not have to buy two passes.

Peter I.

Dec 13, 2017

I parked my car here and boarded my pet with their partners, Hillrose Pet Resort, and I have nothing but great things to say about both. My dog loved the people at the Hillrose Pet Resort and the customer service at both places was top notch.

Joyce H.

Dec 12, 2017

Parking close to the airport and also downtown Seattle. You can go right from this lot to Southcenter mall or downtown. Very convenient and nice if you arrive back and have errands to do at the mall.

Julie J.

Dec 12, 2017

I park here about twice a month when I travel for work and the corporate parking program is great as well as the general customer service, including the shuttle. I haven't had any problems parking here and they have a fast and easy check in and check out process so you don't waste time dealing with that. I used to park at a different lot and I would highly recommend SeaTac Park over any other long term lot at the Seattle airport.

Douglas C.

Dec 10, 2017

Great parking super close to SeaTac airport in Seattle. The shuttle is convenient and easy and there's rarely a wait to get to or from the terminal. If you are in a rush you can track where each shuttle is using the app so you know exactly how long you have to wait or can time getting to the pick up spot so it works for you.

Diane T.

Dec 09, 2017

Seatac park already has great prices at $12.95 per day, but with the group discount the rate was lowered even more, which was amazing for my big family when we flew out of the seatle airport for a family reunion. Parking here didn't break the budget and our cars were safe and secure while we were gone.

Henry F.

Dec 08, 2017

Convenient 24/7 hours and they're even open on Christmas and Thanksgiving! Very friendly customer service and a convenient free shuttle to and from the SeaTac terminal. Each shuttle has a GPS so you can track on your phone using the app where they are so you know exactly how long the wait will be.

Heather W.

Dec 06, 2017

I always park at SeaTac Park because they have an amazing deal with a pet boarding place so I can take care of boarding my dog and long term parking in one fell swoop. I could book both online which was convenient and easy. Highly recommend :)

Aaron E.

Dec 05, 2017

The shuttle was great! I wouldn't have wanted to figure out how I would have gotten to the terminal without it. I arrived back at the SeaTac in the middle of the afternoon and there was no wait to get on the shuttle and they took each customer to their car in order of how close they were parked, which made sense. Friendly and helpful driver

Maria K.

Dec 05, 2017

The oversized vehicle parking was great for my truck and trailer. I wasn't sure that there would be enough room because normally parking lots don't have oversized spots, but it was no problem.

Tyler B.

Dec 04, 2017

Best long term parking for SeaTac airport. Really convenient and a great price for long term parking compared to parking at the actual airport. The SeaTac Park app is awesome for making your reservation and paying as well as tracking the location of the shuttle so you don't have to wait in bad weather
Best Price Guarantee!
Book Now
Free + Easy Cancellations