18845 Pacific Hwy South (Condo)
18845 Pacific Hwy South (Condo) 18845 Pacific Hwy South, Seattle, Washington United States 98188
Nearby parking lots

Location

18845 Pacific Hwy South, Seattle, Washington United States 98188

Area

188th with International Boulevard
Seattle-Tacoma International Airport, SEA parking

Phone
Parking lot information
Sea-Tac Crest Inn Parking is conveniently located in Seattle, just 1.3 miles from the Seattle-Tacoma International Airport. Sea-Tac Crest Motor Inn Parking is pleased to offer a complimentary shuttle service to and from the airport for all long-term SEA parking customers. We also have a courtesy phone available for customer use at the airport in order for you to contact us. Customers are able to leave their vehicles in our parking lot for 7 days FREE with a one-night stay purchased through our convenient Park-Fly package - be sure to take advantage of this unique and cost-effective deal! Sea-Tac Crest Inn also provides valet parking at reasonable rates. We offer all-day access to our lots so that you are able to access your vehicle at your best convenience and our SEA parking attendants will ensure that your vehicle receives the best care in our lot.
Long-term parking without hotel stay is also available and is set at the competitive daily rate of $6.99 per day, given a 3-day minimum stay. We have a hassle-free online system through which our customers may book parking reservations. Sea-Tac Crest Inn's parking lot boasts convenient and secure fenced parking. For Sea-Tac Crest Motor Inn guests we provide free coffee and muffins, air conditioning, cable television, and daily/weekly/monthly rates.
Book your spot today using our online booking system to take advantage of our great rates and excellent customer service!
Nearby Attractions
Pike Place Market (14 miles)

Space Needle (15.2 miles)

Southcenter Mall (3.6 miles)

SeaTac Light Rail Station (1.9 miles)

Museum of Flight (8 miles)

The Commons at Federal Way (5 miles)

Downtown Seattle (13 miles)

Mount Rainier (47 miles)


Services, features and add-ons
Free Airport Shuttles

Free Wi-Fi access

Park-Fly packages available

Complimentary coffee and muffins

Valet parking

Find nearby parking in Seattle »
Key Details
Location 18845 Pacific Hwy South, Seattle, Washington United States 98188
Area 188th with International Boulevard
Seattle-Tacoma International Airport, SEA parking
Customer Support 1-800-851-5863
Nearby attractions Seattle-Tacoma International Airport (SEA airport) parking - 1.32 miles
Parking Type Condo
Spots Total 1
Max height none
Local time Dec 02, 2022 05:12 AM
Guarantee Your Spot Free + Easy Cancellations
How to park at this facility
ENTRY PROCEDURES
Nearest Highway exit:  152 on I5 and Exit 188 on Highway 509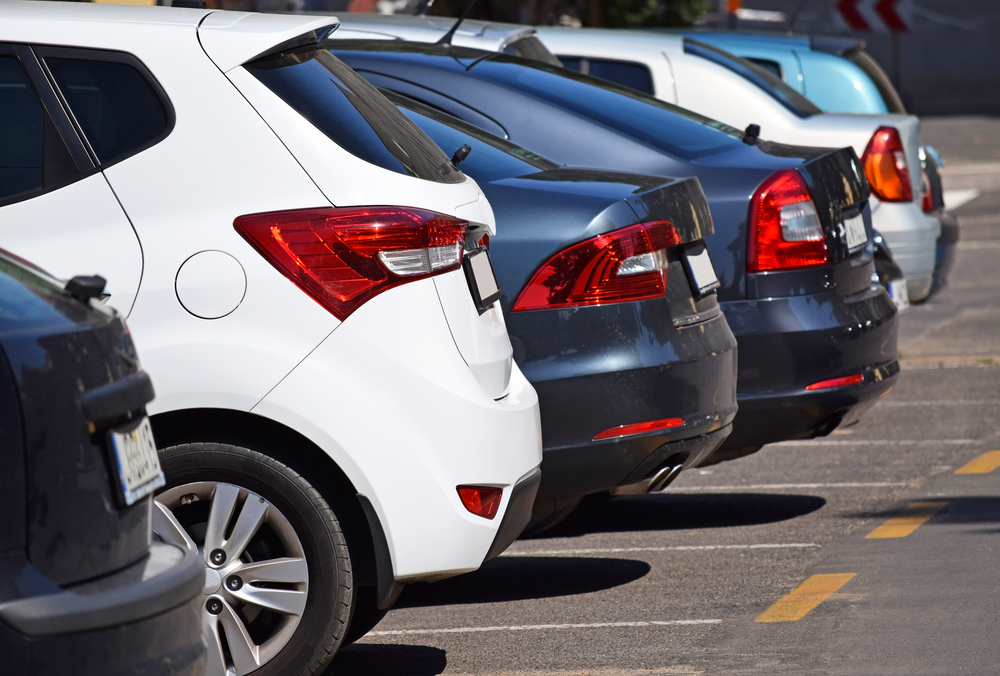 Parking location and directions
18845 Pacific Hwy South, Seattle, Washington United States 98188
Directions
Directions from Airport Expressway via Arrivals Dr:
Drive southeast on Airport Expressway towards Departures Dr, keeping left
Continue driving on Arrivals Dr, staying right
Take a right onto International Blvd/Pacific Highway S
Sea-Tac Crest Motor Inn long term parking lot will be on your right; follow signage
18845 Pacific Hwy South (Condo) prices and rates
Daily rate
Day rate
$49.99 / day
Grace period: 0 hour
Other charges
Airport fee
$15.00
Sales tax
+12.40%
Customer Reviews
Customer Reviews (1)
Scott M.

Oct 29, 2020

I had to double pay. I had a receipt and confirmation number from an online reservation. The old and delusional man refused to accept my receipt as proof of paynemt. Due to my time restraints that day I was forced to "just accept the fucking." Ive never in my life ever had to deal with such an incompetent person. Straight up scandalous business! I give it -14959 Stars out of 10!
Best Price Guarantee!
Book Now
Free + Easy Cancellations