Rodeway Inn & Suites Fort Lauderdale Airport & Port Everglades Cruise Port Hotel
Rodeway Inn & Suites Fort Lauderdale Airport & Port Everglades Cruise Port Hotel 2440 W State Rd 84, , Florida United States 33312
Nearby parking lots

Location

2440 W State Rd 84, , Florida United States 33312

Area

Port Everglades, cruise parking

Phone
Parking lot information
When it comes to Fort Lauderdale Cruise Parking, Rodeway Inn FLL & Port Everglades Long Term Parking offers the best quality service to our customers. If you plan on staying in our hotel, you can save plenty of time and money by combining your hotel stay with long-term FLL parking! We provide the perfect package for customers who want to use minimal accommodations and then make their way to or from a cruise and have a safe place to park their car all at the same time. BY parking here instead of at the actual cruiseport, you will save well over 50%. We offer extended, long-term parking options even if you plan to use the nearby FLL airport or other options close by.
We provide a free shuttle bus service to our customers that departs at 10 AM each day, so that you'll have plenty of time to board your ship and get settled in. The shuttle bus also makes its way to the airport at the same time so you can plan around a specific departure time. For our cruise customers who want to leave earlier or later, we can arrange scheduled pickups for you once you call 954-792-8181. We know how important it is for you to get to your destination on time, so once you call you can rest assured that a luxurious Mercedes-Benz Sprinter shuttle will be right there to take you where you need to go.
We also provide our customers with the safest long-term FLL parking lot facility in the area, complete with surveillance cameras and highly trained security staff to keep everything under control. Being so close to an adjacent hotel means we take safety very seriously, and we make it our duty to ensure that every single car in the lot is well taken care of and handled with the utmost care.
If you are looking for great cruise parking deals, click here to Compare and Reserve parking at Port Everglades.
Shuttlefare.com is the #1 resource for finding and booking shared ride and private airport transfers around the World. You can pre-book / schedule a pickup at over 1000 airports and 10s of thousands of locations easily on your phone or desktop. Sort by vehicle preference, whether you have 100 people or it's just yourself, Shuttlefare can make travel so much easier and save you money by comparing top operators before your trip.
Book today for the best parking facility in Fort Lauderdale!
Nearby Attractions
Ft. Lauderdale Hollywood International Airport (5.7 miles)
Port Everglades (3.6 miles)

Services, features and add-ons
Security guard
Video surveillance
Offer day parking
Offer night parking
Shuttle bus service
Day access
24-Hour Access
Easy online booking
Luggage Assistance
Parking Packages
Adjacent Hotel
Find nearby parking in Fort Lauderdale »
Key Details
Location 2440 W State Rd 84, , Florida United States 33312
Area Port Everglades, cruise parking
Customer Support 1-800-851-5863
Nearby attractions Port Everglades cruise port parking - 1.63 miles
Parking Type
Spots Total 0
Max height none
Local time May 28, 2023 11:05 PM
Guarantee Your Spot Free + Easy Cancellations
How to park at this facility
ENTRY PROCEDURES
Please show your InstaPark Pass to the attendant for validation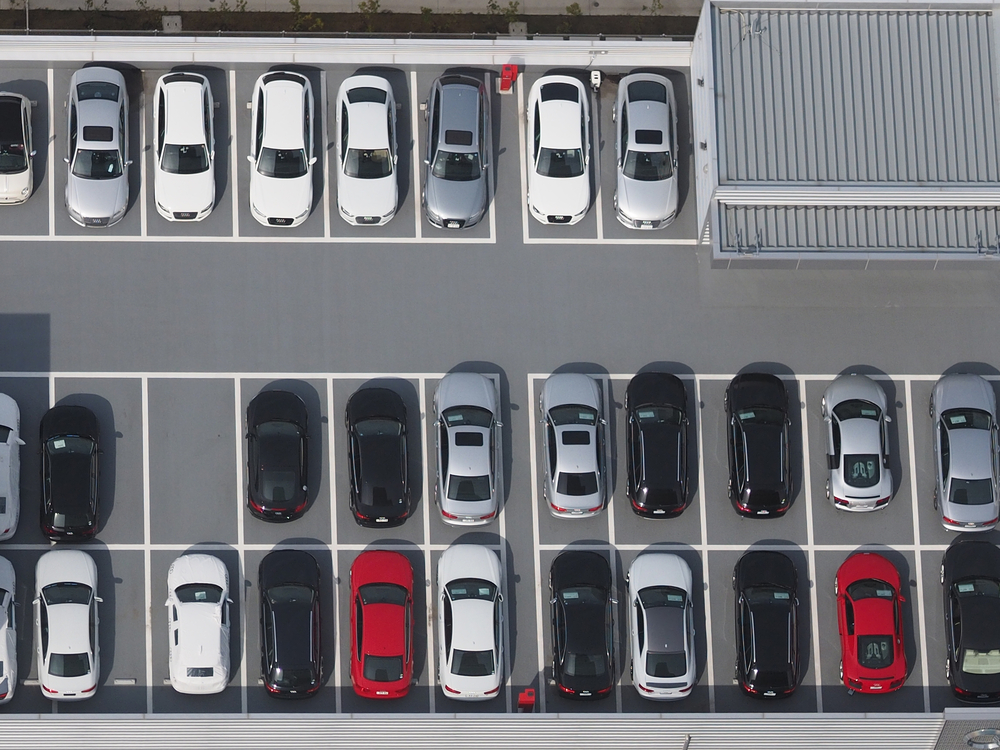 Parking location and directions
2440 W State Rd 84, , Florida United States 33312
Directions
From Fort Lauderdale Airport
Take US 1 North and continue for 0.5 miles
Keep left and make a left onto Southeast 24th Street
Continue heading west (24th Street becomes State Route 84) for 2 miles
Continue to drive past I-95
Make a U-turn at first light west of overpass
Your final destination will be on the right.
From Turnpike North and South
Get onto and take I-595 East
Use exit 9 (State Road 84/Marina Mile Road)
Continue east for 1 mile
You final destination will be on the right before the entrance to I-95
From Miami
Head onto the I-95 heading North for 3.5 miles
Keep left and continue on the Express for 7.5 miles
Take the exit towards Florida Turnpike/FL-826
Merge back onto I-95 N
Keep left and use exit 12A for FL-826 W/Florida's Turnpike
Merge onto Florida's Turnpike and continue for 11 miles
Keep right and exit at 54 for FL-84/I-595/US-441 toward Ft Lauderdale
Keep straight and head onto FL-84 W/Marina Mile Blvd
Make a sharp left and turn onto Marina Mile Blvd
Stay right, and follow signage for I-95 S/Miami
Make a right turn
Make a left
Make a right at the first street
Make a final left and the destination will be on the right
From I-95 North and South
Get off the I-95 at exit 25 (State Road 84/Marina Mile Road)
Continue west for 1/4 mile
make a U-turn at the first light.
Your final destination will be on the right
Rodeway Inn & Suites Fort Lauderdale Airport & Port Everglades Cruise Port Hotel prices and rates
Daily rate
Day rate
$5.99 / day
Grace period: 0 hour
Customer Reviews
Customer Reviews (0)
Best Price Guarantee!
Book Now
Free + Easy Cancellations