Rodeway Inn & Suites - Fort Lauderdale Airport
Rodeway Inn & Suites - Fort Lauderdale Airport 2440 W State Rd 84, Fort Lauderdale, Florida United States 33312
Nearby parking lots

Location

2440 W State Rd 84, Fort Lauderdale, Florida United States 33312

Area

.
Fort Lauderdale-Hollywood International Airport, FLL parking

Phone
Parking lot information
Rodeway Inn & Suites Fort Lauderdale Airport and Cruise Port Hotel, offers excellent long-term parking services for those who are looking to park while they cruise or fly. We're located just 4.5 miles from FLL and just 4.6 miles from Port Everglades Cruise Port, respectively, so we can get you to either location quickly, whichever it is you need to get to. Park/Cruise and Park/Fly long-term packages are available. Round trip shuttle services are included to both Fort Lauderdale-Hollywood International, and Port Everglades Cruise Port.
There are plenty of parking spaces available, and you need only get your parking permit at the front desk, and display it on the dash of your vehicle. It is important to ensure that you have prepaid, prior to shuttling to the cruise port or airport, as this is a pre-paid service, and your vehicle will be checked each evening. Be sure that you have prepaid for all of the days you will be away, prior to cruising or flying.
This is a self park lot, so when you arrive, you will find your own parking space, and make your way to the shuttle area. There are hotel porter services available to assist you with loading your luggage on the shuttle. Our friendly attendants will be happy to assist you with any directions or questions you may have. If they don't have all of the answers you require right away, they'll make sure that either they get them for you, or they point you in the right direction, to get the information you need.
Our lot is incredibly safe, and secure. It's well lit, and there is 24-hour surveillance onsite, as well as a security person who checks each vehicle each night, and patrols the lot, to ensure the safety of the vehicles, as well as the patrons arriving at and departing from the lot. You're sure to feel that you and your vehicle are in great hands, when you use our long-term parking services.
Our hotel offers several additional features as well, including a complimentary business center, green features, an on-site restaurant and bar, and complimentary Wi-Fi. This property has everything you need onsite, for FLL long-term parking, and to get you to and from FLL or Port Everglades Cruise Port.
If you are looking for great parking deals, click here to Compare and Reserve parking at FLL Airport.
Shuttlefare.com is the #1 resource for finding and booking shared ride and private airport transfers around the World. You can pre-book / schedule a pickup at over 1000 airports and 10s of thousands of locations easily on your phone or desktop. Sort by vehicle preference, whether you have 100 people or it's just yourself, Shuttlefare can make travel so much easier and save you money by comparing top operators before your trip.
Book online to secure your space today!!
Nearby Attractions
Fort Lauderdale-Hollywood International Airport (4.5 miles)
Port Everglades Cruise Port (4.6 miles)
Services, features and add-ons
Day parking offered
Night parking offered
Self parking
Luggage service available
Complimentary shuttle service
Find nearby parking in Fort Lauderdale »
Key Details
Guarantee Your Spot Free + Easy Cancellations
How to park at this facility
ENTRY PROCEDURES
Please show your InstaPark Pass to the attendant for validation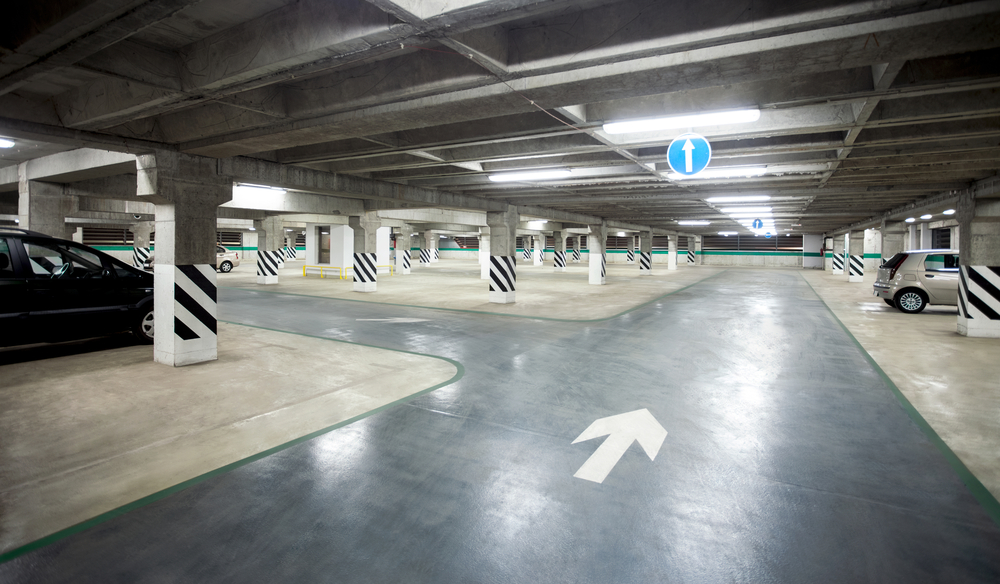 Parking location and directions
2440 W State Rd 84, Fort Lauderdale, Florida United States 33312
Directions
Interstate 95 Express to Rodeway Inn Hotel Fort Lauderdale
From I-95 North and South, you will take exit 25, State Road 84/Marina Mile Road west
Make a U-Turn at the first light
Rodeway Inn Hotel Fort Lauderdale will be on the right
Florida Turnpike to Rodeway Inn Hotel Fort Lauderdale
From Florida Turnpike North and South
Go on I-595 East, and take exit 9, State Road 84/Marina Mile Road, east
Before the entrance to I-95, you will reach your destination
Rodeway Inn Hotel Fort Lauderdale will be on the right
Rodeway Inn & Suites - Fort Lauderdale Airport prices and rates
Daily rate
Day rate
$5.99 / day
Grace period: 0 hour
Customer Reviews
Customer Reviews (0)
Best Price Guarantee!
Book Now
Free + Easy Cancellations