Portland International Airport
Portland International Airport 7000 NE Airport Way, Portland, Oregon United States 97218
Nearby parking lots

Location

7000 NE Airport Way, Portland, Oregon United States 97218

Area

.
Portland International Airport, PDX parking

Phone
Parking lot information
Portland International Airport
Your answer for PDX long-term parking is right here, at Portland International Airport! You'll be right onsite, so no worrying about having to reach the airport in time for your flight. You won't have far to go! Our long-term parking rates start at $3/hour, and are $21/day, for self-parking. We also offer valet parking, starting at $10/hour, and $30/day. We've got the location and convenience you need, at rates that will keep you coming back to use our services. Access to the airport is incredibly easy, so you don't need to worry about additional transportation options, to and from the airport. We accept cash, debit, Visa, MasterCard, Discover and Amex.
Our facility is very safe and secure, well-lit, and open 24 hours, which means that there is always someone onsite to keep an eye on things. If you should have difficulty getting your vehicle started upon your return, we are happy to offer free jump start services, as well as flat tire assistance, if needed. We welcome any questions, concerns and/or comments that you may have, so please feel free to contact us at any time, and speak with one of our very friendly staff members, who will be happy to help you with any information you may need.
We offer disabled parking for our guests who require it, and we are also proud to offer up to 14 days of complimentary parking for disabled veterans of the United States Armed Forces, for verified clients. We are happy to accommodate oversized vehicles, when possible, and we ask that you give us a call, so that we can determine the best accommodations for your vehicle. Please make arrangements with our staff, if you will be parking your vehicle for more than 30 days, and if you have an electric vehicle, we're happy to offer electric vehicle charging stations in our short-term parking garage.
Portland International Airport has a location that can't be beat for PDX long-term parking, and the best rates available!
Nearby Attractions
Portland International (onsite)

Services, features and add-ons
Someone onsite 24 hours
Safe, well-lit facility
Offer daily parking
Offer weekly parking
Complimentary jump start
Complimentary tire change
Find nearby parking in Portland »
Key Details
Guarantee Your Spot Free + Easy Cancellations
How to park at this facility
ENTRY PROCEDURES
Please show your InstaPark Pass to the attendant for validation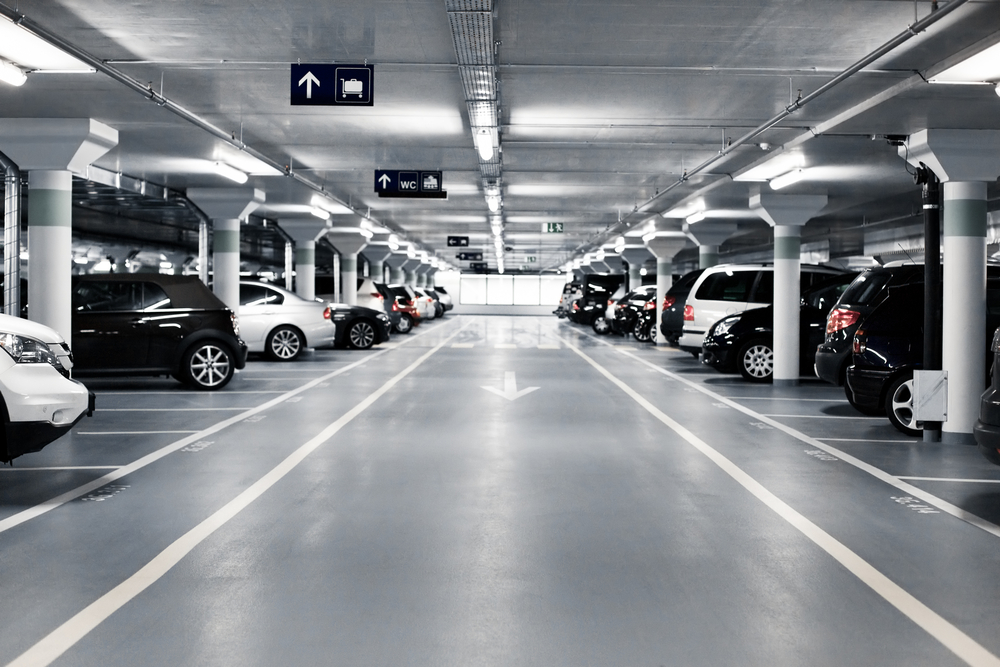 Parking location and directions
7000 NE Airport Way, Portland, Oregon United States 97218
Directions
From I-5 South, keep left and continue on I-405 North, following signage for City Center/Beaverton/I-405/US 26
Stay left, and exit to The Dalles, merging onto I-5 South/US-30 East
Stay right at the fork, continuing on US-30 East, following signage for I-84 East/The Dalles
Stay left and continue on I-84 East, taking exit 8 for I-205 North, toward Seattle/Portland Airport
Merge on I-205 North, and stay right, to take exit 24 A to Airport Way West, toward Portland Airport
Head to NE Airport Way, and merge, keeping right
You will arrive at Portland International Airport
From I-84 East, take exit 8 for I-205 North toward Seattle/Portland Airport
Merge onto I-205 North, and keep right to take exit 24A to Airport Way West, toward Portland Airport
Merge onto NE Airport Way, and keep right
You will arrive at Portland International Airport
Portland International Airport prices and rates
Daily rate
Day rate
$21.00 / day
Grace period: 0 hour
Customer Reviews
Customer Reviews (0)
Best Price Guarantee!
Book Now
Free + Easy Cancellations