Phoenix Sky Harbor International Airport
Phoenix Sky Harbor International Airport 3400 Sky Harbor Blvd, , Arizona United States 85034
Nearby parking lots

Location

3400 Sky Harbor Blvd, , Arizona United States 85034

Area

Phoenix Sky Harbor International Airport, PHX parking

Phone
Parking lot information
There is nothing more convenient than parking directly at the airport that you're departing from, so it only makes sense that the long-term PHX parking facility at Phoenix Sky Harbor International Airport is the best choice there is.
Just because you're parking at one of the busiest airports in the world, that doesn't mean you need to pay an arm and a leg for it. We offer our customers some of the best rates in the city of well under $20 per day. Our lot is located on the north side of the PHX Sky TrainŹ East Economy Station in addition to being on the first levels of East Economy Garages A and B. There is plenty of signage throughout the airport to correctly direct you to the appropriate space.
Because the parking lot is in the airport itself, the safety and security features are much better than any of the 3rd party lots in and around the area. The type of safety you come to expect in any world-class airport is extended to its lots, giving you peace of mind that your car will be in good shape when you return to pick it up. With surveillance cameras, security staff and other trained attendants making sure everything is in order, you have nothing to worry about while your car is parked here.
Depending on your preference, we offer both covered and uncovered parking. While weather in Phoenix is generally mild, if you are using our long-term parking service, it might be a better option to had your vehicle covered from the elements if you're going to be gone for long periods of time. We also provide free motorist assistance to our customers in the event that they have a flat tire, need a jump start or are unable to find their vehicle.
For any assistance and answers to other questions you might have, take advantage of our 24-hour parking hotline for information and availability: (602) 273-4545.
Book now for the closest airport parking in Phoenix!
If you are looking for great parking deals, click here to Compare and Reserve parking at PHX Airport.
Shuttlefare.com is the #1 resource for finding and booking shared ride and private airport transfers around the World. You can pre-book / schedule a pickup at over 1000 airports and 10s of thousands of locations easily on your phone or desktop. Sort by vehicle preference, whether you have 100 people or it's just yourself, Shuttlefare can make travel so much easier and save you money by comparing top operators before your trip.
Nearby Attractions
Phoenix Sky Harbor International Airport (0.1 miles)

Services, features and add-ons
Security guard
Video surveillance
Offer day parking
Offer night parking
Shuttle bus service
Day access
24-Hour Access
Easy online booking
Luggage Assistance
Covered
Find nearby parking in Phoenix »
Key Details
Guarantee Your Spot Free + Easy Cancellations
How to park at this facility
ENTRY PROCEDURES
Please show your InstaPark Pass to the attendant for validation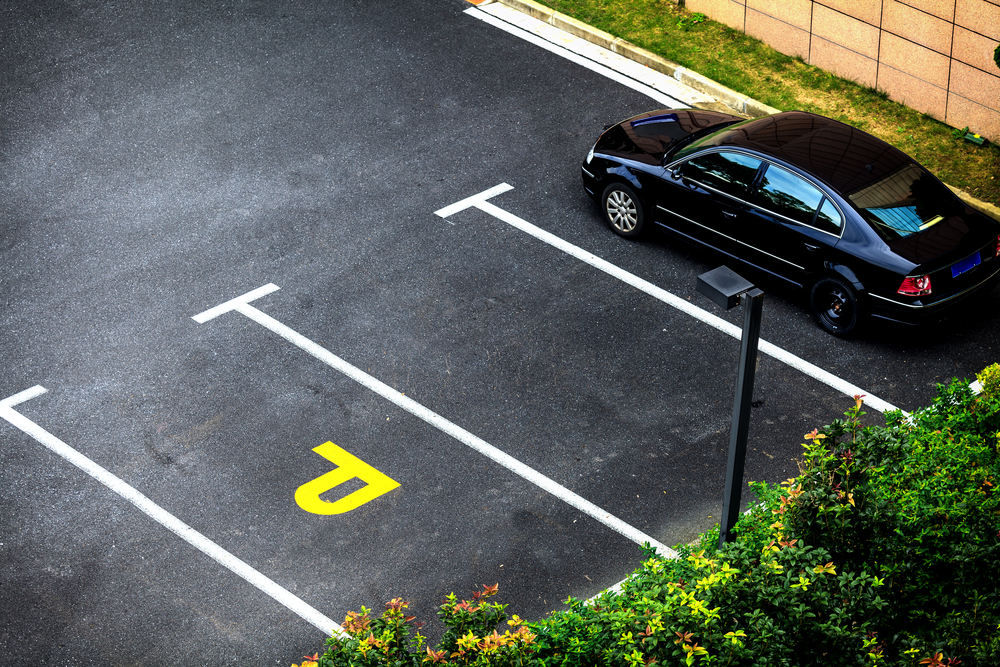 Parking location and directions
3400 Sky Harbor Blvd, , Arizona United States 85034
Directions
Scottsdale
Start heading north on N Scottsdale Rd toward E Indian School Rd
Make a left at the 1st cross street onto E Indian School Rd
Continue for 1.1 miles
Use the left 2 lanes to turn left onto N 64th St
Continue for 1.7 miles
Make a right onto E McDowell Rd
Continue for 2.2 miles
Make a left onto AZ-143 S/Hohokam Expy (signs for AZ-202 Loop W)
Continue for 1.8 miles
Exit onto E Sky Harbor Blvd
Arrive at Phoenix Sky Harbor International Airport
Glendale
Start heading northwest on Grand Ave toward W Myrtle Ave
Make a U-turn at W Myrtle Ave
Continue for 5.5 miles
Keep left to stay on Grand Ave for 1.8 miles
Make a slight right onto N 19th Ave
Make a left and merge onto I-10 E toward Tucson
Take exit 149 from I-10 E and continue for 5.6 miles
Merge onto I-10 E and continue for 4.7 miles
Take exit 149 toward Sky Harbor for 1.0 miles
Continue onto E Sky Harbor Blvd
Arrive at Phoenix Sky Harbor International Airport
From I-10
Head onto I-10 W
Keep right and exit 153A for AZ-143 N toward Sky Harbor
Continue on AZ-143 N for 1.6 miles
Use exit 3B towards Sky Harbor/Airport
Merge onto E Sky Harbor Blvd
Arrive at Phoenix Sky Harbor International Airport
Phoenix Sky Harbor International Airport prices and rates
Customer Reviews
Customer Reviews (0)
Best Price Guarantee!
Book Now
Free + Easy Cancellations