Park To Fly 7800 Narcoossee Rd, , Florida United States 32822
Nearby parking lots

Location

7800 Narcoossee Rd, , Florida United States 32822

Area

Orlando International Airport, MCO parking

Phone
Parking lot information
Orlando Int'l Airport Park To Fly Long Term Parking is by far one of the most convenient parking lots in the Orlando area located a mere 2.5 miles from the Orlando International Airport. There's a functional waiting area and large restrooms available on-site for your convenience.
For as low as $4.95 per day, you can get some of the very best in long-term MCO parking in the city.
In addition to provide a safe and secure lot to park your car in, you can also get other on-demand services that will be done while you're away including Hand Car Wash, Full detailing and oil changes. It's easy to book online to book your spot ahead of time so you don't have to drive around looking for an appropriate parking location. Arrive about 15 minutes early to our MCO parking facility in order to be checked in by our friend staff after you're greeted by a shuttle bus. They will also help you get your bags from your car onto the shuttle bus itself. The right to MCO is only a few minutes, and runs 24 hours a day, 7 days a week so no matter what time your flight is, you'll have access to the shuttle bus service so you don't have to worry about how to travel over to MCO. You won't wait longer than 15 minutes for a shuttle bus to arrive, so you won't have to worry about potentially being late to arrive at the airport itself.
Our lot is also extremely secure and you can rest assured that your car will not be tampered with in any way while parked here. We provide a well-lit location that's fenced in and monitored by video surveillance as well as security.
Not only do you get that peace of mind, you can also purchase packages to have various treatments on your car while you're away. This includes, buffing, waxing, exterior and interior cleaning, complete detailing and oil changes. By booking your spot, you have access to a variety of packages that will leave your car in even better shape than you left it when you come to pick it up.
Book today and skip the wait!
Nearby Attractions
Orlando International Airport (2.5 miles)

Services, features and add-ons
Security guard
Video surveillance
Offer day parking
Offer night parking
24-Hour Access
Shuttle bus service
Easy online booking
Car wash
Car detailing
Luggage Assistance
Find nearby parking in Orlando »
Key Details
Guarantee Your Spot Free + Easy Cancellations
How to park at this facility
ENTRY PROCEDURES
Please show your InstaPark Pass to the attendant for validation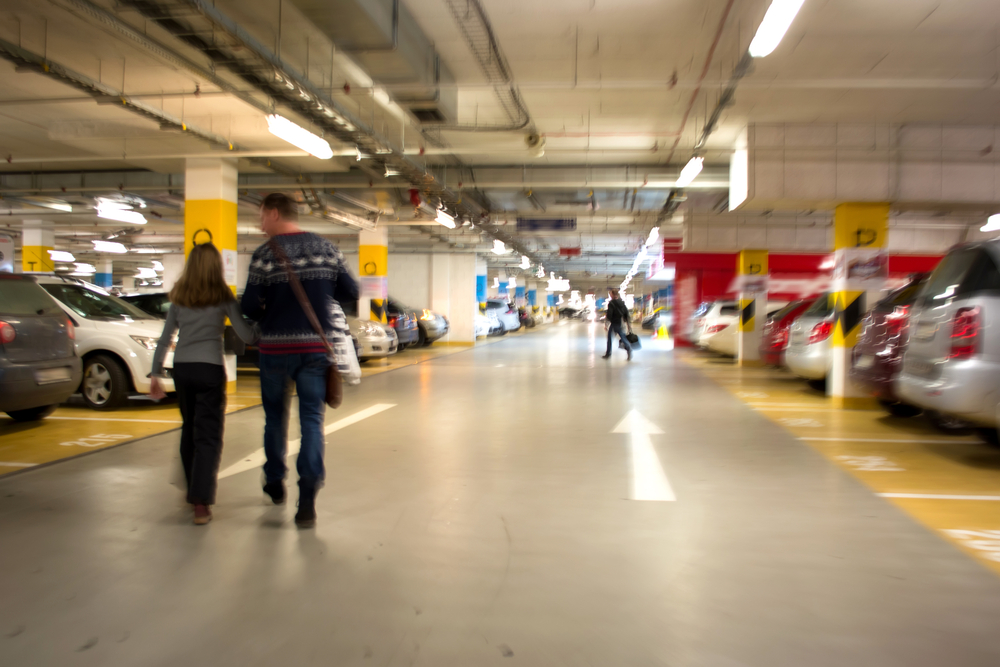 Parking location and directions
7800 Narcoossee Rd, , Florida United States 32822
Directions
From Orlando International Airport
Head east toward Jeff Fuqua Blvd
Stay right at the fork to stay on Exit N Exit
Merge onto FL-528 E via the ramp to Cocoa/Kennedy Space Center/Florida 417 Toll/Sanford Ucf/Port Canaveral
Keep driving for 2.4 miles
Use exit 8 toward FL-527/Orange Ave
Make a right onto Jetport Dr
Your final destination will be on the right
Via Florida Turnpike/North Florida
Start heading southeast on Florida's Turnpike
Use exit at 254 for FL-528 toward US-17/US-92/US-441
Stay right at the fork and continue heading towards FL-528 E
Keep right and follow the signage for FL-528 E/Orlando International Airport/Kennedy Space Center
Merge onto FL-528 E
Keep driving along for 5.8 miles
Use exit 8 toward FL-527/Orange Ave
Make a right onto Jetport Dr
Your final destination will be on the right
From Kissimmee/South Florida
Drive towards to Florida's Turnpike N ramp
Merge onto Florida's Turnpike
Continue driving for 5.6 miles
Use exit 254 for US-17/US-92/US-441/Orange Blossom Tr/Florida 528 Toll
Keep right & follow all the signs for FL-528 E/Orlando International Airport/Kennedy Space Center
Merge onto FL-528 E
Keep driving along for another 3.3 miles
Use exit 8 toward FL-527/Orange Ave
Make a right turn onto Jetport Dr
Your final destination will be on the right
Park To Fly prices and rates
Daily rate
Day rate
$5.99 / day
Grace period: 0 hour
Customer Reviews
Customer Reviews (90)
Brandy R.

Mar 16, 2018

Had to drive around for ages trying to find the lot and when I did the manager didn't help me immediately. Also had to wait at the airport to be collected. Had much better elsewhere, although it is very affordable.

Julian E.

Mar 14, 2018

Excellent experience. As I walked out of baggage claim towards the shuttle section, the Park to Fly shuttle was already waiting for me. The entire experience was painless and made my flight a dream.

Matthew S.

Mar 14, 2018

I really appreciated the convenience of this company and how much effort they put in.

Jessica M.

Mar 13, 2018

Absolutely nothing to fault them on. Price, service and professionalism all exemplary.

Steven T.

Mar 13, 2018

Really happy with my experience. Will be back.

Grant E.

Mar 11, 2018

My family have used this company for many years without complaint. Booking online, which isn't necessary, is really easy to do. You can pay using credit card or even paypal which is a really nice feature. The staff are professional and very courteous. I would recommend them to all my friends and family.

Christian D.

Mar 10, 2018

We always have an excellent experience with Park to Fly and that's why we keep returning.

Theresa L.

Mar 08, 2018

The time to wait for pickup was a little long but still not too bad. Other than that, really good experience and really cheap.

Blanche I.

Mar 08, 2018

The staff went out of their way to satisfy all of my needs. They were prompt at the terminal even though I landed after midnight and made sure I was gassed up and ready to go as soon as I got back to the lot.

Henry W.

Mar 07, 2018

Exactly what I was looking for at a price far below what I would have paid. Thanks, team!

Mikayla W.

Mar 07, 2018

Excellent service!

Farrel J.

Mar 06, 2018

Excellent service at a really nice price. No long delays and no need to carry your own bags. I'd suggest using a paper floor mat to prevent dirt and mud from being tracked into your car as a result of the lot being unpaved.

Harrol C.

Mar 05, 2018

From a regular cusomter. Solid, dependable and decently priced. Will keep coming back.

Pablo C.

Mar 04, 2018

I've used them twice now and the process is always so straight forward. You check in, get on to the shuttle with the friendliest drivers and head to the airport in ten minutes or less. When collecting your baggage, a simple call and your shuttle is prepped. My waiting times were 7 minutes and 4 minutes once outside .The drivers all help with your bags and the cashiers have been nothing but helpful. I will recommend them to anyone.

Jason L.

Mar 02, 2018

I use Park to Fly regularly and find the service courteous and professional. The shuttle is almost always waiting for you once you've checked in. I did prefer the layout of the old location but I'm sure I'll get used to this one too. Great value.

Nicole E.

Mar 01, 2018

Very happy with the service

Tarryn N.

Feb 28, 2018

Overall, excellent value. I will always stop here when flying out of Orlando International. The friendly shuttle drivers always make my day with their singing.

Iwan I.

Feb 28, 2018

Solid customer service and foolproof system. Only annoyance was having to walk into the trailer to sign in and out but this didn't take long and I guess ensures that the cars are safe and controlled. Shuttles to and from the airport go continually, 24/7 and I didn't have to wait either end.

Daniel S.

Feb 27, 2018

When I arrived at Fly to Park I was immediately greeted by very friendly and profesional staff. I was informed of the extra services available and decided to spoil my car seeing the price was so good. Wow! Did she look beautiful when I got back. And she smelled great. As promised she looked better when leaving than she did coming in. Thank you Fly to Park for looking after my baby for me.

Kev F.

Feb 26, 2018

Great service and very cheap. The shuttle driver put my luggage in my car whilst I paid for my stay, meaning that there was no time where I had to handle my luggage myself. Drop off and pick up were quick and painless.

Danie J.

Feb 24, 2018

All employees were friedly and courteous. The price is more than reasonable. I would definitely use this service in the future again.

Danica Y.

Feb 24, 2018

Solid experience. The drivers were there waiting for me at every stage. My car was well looked after and I didn't have to pay an arm and a leg for it.

Jerome J.

Feb 23, 2018

Great service at a great price. Will happily be back.

Clinton B.

Feb 23, 2018

I travel a lot and Park to Fly have impressed me with their efficiency and professionalism. I have now switched to only using Park to Fly, after one of their competitors chased me away with some very rude staff. Thanks for sticking to old fashioned manners, Park to Fly!

Jodey A.

Feb 21, 2018

Considering I had to catch a shuttle at 01:30, the drivers and manager at the front desk were incredibly friendly and accomodating. It's so convenient that Park to Fly is open 24/7. It makes them my preferred travel choice.

Collin E.

Feb 21, 2018

Dropoff was quick and when I arrived the car was ready for me to go in less than ten minutes. For service this good, I honestly would have paid more. The only downside is the lack of covered parking, but it's a small price to pay.

Simon H.

Feb 19, 2018

Struggled a little to find the lot at first, but other than that it was a great experience. The staff were friendly and helped me with bags throughout. I had to wait a little before being fetched from the airport (15 minutes) but it wasn't bad and I was happy with experience otherwise. Will definitely remember them in the future.

Patty D.

Feb 17, 2018

Really great experience at a solid price point. No long delays when dropping your off car. There is a waiting area for the shuttle service, and rest rooms, and the staff are always friendly. I didn't wait more than 15 minutes for the shuttle to arrive. The staff even assisted everyone with loading their luggage onto the bus. Thumbs up for Park to Fly.

Andi W.

Feb 16, 2018

The area is very quiet and there was no damage to my vehicle when I arrived or picked it up. The drop off was easy too and my car was waiting for me when I arrived. I would suggest improving the lighting of the lot as it's a bit dark, especially from the outside. Also, whilst the traffic around the lot isn't bad, there are a lot of truckers who use the area, and this can interfere with your entry and exit.

Reva I.

Feb 15, 2018

Really enjoyable experience. I was in and out quickly. The driver of both shuttles were friendly and polite. The van was already at the airport when I called to arrange collection after getting my baggage. Never had to wait at any stage. I'll definitely return.

Mary K.

Feb 13, 2018

Manager was very active and willing to help when I arrived and the bus driver was great too, going the extra mile to deliver me to the airport. Gave him a big Christmas tip.

Burt Q.

Feb 12, 2018

Great overall experience. Staff were professional and lot and bus was very clean.

Lucas F.

Feb 11, 2018

I have used Park to Fly several times and each has been super. No long waits when checking in. Friendly staff and a short shuttle to and from the airport. The last time I was there, I tried out a car package and got my car buffed and detailed. The car looked great when I picked it up and the extra price was still less than I'd have paid for the same stay at the airport. Amazing value!

Geo I.

Feb 11, 2018

Booking online wasn't essential, but I enjoyed the peace of mind that it gave me, especially as the online booking was so simple. I've spoken to a few friends and it seems booking online also locks in more preferential rates which I'm happy about, as this place was super cheap.

Dave C.

Feb 11, 2018

I would have parked here regardless of the service, given the great price. However, the staff are amazing throughout, both in booking, collecting, driving and receipting. There are also optional extras, like a hand wash and oil change, both of which I made use of given how competitive the prices were and how convenient it was to have it donw whilst I was away. No long waits to and from the airport either! I will definitely use them again.

Nastasha G.

Feb 09, 2018

2.5 miles sounded very far from the airport for a parking structure, but I couldn't be happier with my choice. The price is amazing and the staff are so streamlined you don't feel the little distance is a bother at all. There's a waiting room on site, not that you'll need it given how many shuttles there are going all the time. I'll be back again soon.

Cecil E.

Feb 07, 2018

This is the second time I've used park to fly and am very impressed. The staff is friendly and put customer service first. I pulled up at the lot and the driver directed me to the office, took my bag out and took my car from me to park. After a small form, I left immediately on the shuttle to the airport without needing to wait. After getting picked up again on my return, my car was waiting for me at the entrance. What a pleasure! :)

Jamie D.

Feb 06, 2018

Courteous staff and very efficient processing of your car and you onto the shuttle. Park to Fly also has rest rooms and a waiting area. They also have shuttles running every 15 minutes. Now that's service. There were no nasty surprises waiting for me when it came time to pay. I will definitely use them again.

Anke L.

Feb 05, 2018

My first time parking at Park to Fly and it was great. The dusty location was a concern for me, especially as I was leaving my car there for two weeks. But when I had returned, my car was spoteless and had clearly been cleaned as a courtesy. Great added service. I'll be back.

Bret L.

Feb 05, 2018

Whilst the parking lot looked a little rugged, I was quickly put at ease by the attendants, who are on hand 24/7, which came to my advantage later as I had to be collected in the early hours of Thursday morning. There is always a shuttle leaving the lot and, after calling to arrange a pick up, didn't have to wait more than five minutes before getting collected. Great price and great experience.

Colin F.

Feb 03, 2018

Better than expected pre-paid parking pricing. So easy to check in and check out. Staff were quick to get you loaded up on the van and to the airport.

Kerri C.

Feb 02, 2018

Really great experience considering the price. The lot really isn't far from the airport and there's a lot less traffic getting to it when compared to some of the other more expensive options. My car was safe and I was on time for my flight. I will recommend you guys to all my friends.

Lisa T.

Feb 01, 2018

Will definitely use the parking again.

Tyson T.

Feb 01, 2018

I've been using park to fly for years and the service has always been excellent. The new location, which is a little further west, is even more convenient for me. I'm always happy to leave my car here.

Liane T.

Feb 01, 2018

The signage to the lot is great but a bigger sign at the lot would have been helpful. Other than that, a positive experience.

Robert M.

Jan 30, 2018

The staff were friendly and courteous, the shuttle left the parking lot immediately and, on my return, the shuttle was at the airport at the same time as I had collected my luggage. I was lucky as I hadn't called to arrange as I should have, but the experience was very positive.

Tyler I.

Jan 30, 2018

The staff were great with my children and I. The parking lot isn't paved which I would have preferred, but the staff ensure that you never have to carry your luggage around in the dust. The service is impecable from beginning to end and there was almost no waiting time at any stage. Great.

Ricardo I.

Jan 29, 2018

Quick shuttle, excellent service and no issues with my new car, all at a very competitive price. Quality stuff.

Teriza I.

Jan 28, 2018

You drop your car off at the office and its then parked for you by the professional staff. I think this is a great thing as you don't have to drag luggage but also don't need to stress about people opening their doors onto your car. The shuttle was prompt and left as I arrived at the lot. Pickup a week later from the airport was also easy. Overall, a very enjoyable experience.

Gusti S.

Jan 27, 2018

Park to Fly was a great experience for me. I found them easily off the highway. When I got in, my car was collected by a valet and me and my luggage were at the office to fill out my form (a one pager, mostly car info). The bus then arrived and collected my luggage for me. There was only one other person on the bus, which was great. The driver was very friendly and got us to the airport in quick time. After landing, I called the lot from my cell using the number on my claim form. They checked where I was in the process (I still had to get my luggage) and planned so that the bus was there for me as I walked outside. My car was exactly as I had left it on my return. Thanks, Park to Fly staff!

Sasha S.

Jan 26, 2018

The shuttle service to the airport is always immediate, but pickup can be a little delayed sometimes, although much of that is down to when you make the call. The most I've ever waited is 15 minutes. The location is convenient though and my car has always been well looked after.

Rube M.

Jan 24, 2018

Always a really courteous company to work with, whether in person or on the phone. I always enjoy my flights from Orlando as a result.

Jose T.

Jan 22, 2018

I've used this lot before and always been very happy with my choice. The staff and service was professional and efficient at all times. My car smelled a little of smoke when I picked it up, but this might have been me as my husband couldn't smell anything when I got home later. Otherwise I was very happy.

Lionel E.

Jan 20, 2018

Overall, my experience was very positive. Great service.

Gregory A.

Jan 20, 2018

I caught a flight earlier this year at off peak times. I thought this would mean waiting longer for shuttle service, but was pleasantly surprised by Park to Fly. The shuttles were very prompt, both to the terminal and collecting again after I had got my luggage. The shuttles felt brand new and were spotlessly clean. My vehicle was even waiting for me when I arrived. For the price, there is nothing better.

Chris H.

Jan 18, 2018

I've used park to fly six times now and each time has been a positive experience. The price is a steal, the service to the terminal is next level and even getting collected to go home is quick and painless. The staff are all professional and I've never regretted taking my business here.

Edward T.

Jan 17, 2018

I had a really good experience with Park to Fly. It was a little difficult to find after following the signs, as its not immediately visible when driving past. Upon getting in, my car was taken by a valet and I got set up. My luggage was taken to the bus and I was the only one on it, which was great. My trip to the airport took less than ten minutes. When I returned, I asked the stewards where the courtesy phone was to call for my shuttle, which arrived to get me after only a five minute wait. My car was also ready and waiting for me when I got back to the lot.

Lauren L.

Jan 17, 2018

I fly out of Orlando every few weeks for work and the last six or seven times I've made use of Park to Fly. It's so much cheaper than the airport for longer stays and if you sign up for their membership program they send you coupons. It's perfect for me given how often I fly. I love the service and the pricing.

Mickey P.

Jan 16, 2018

I travelled to the UK recently for a couple of weeks and opted to park my car at Park to Fly given how much cheaper it is than the airport. I'm so happy I did. The service was great, even though my return flight was really late. I was able to get a bus and there were people waiting to help me even though it was after 02:00. Everyone was friendly and made sure I was where I needed to be at all times. I'll definitely be back again.

Stefnie R.

Jan 14, 2018

I usually leave my car in the short term bay at the airport and have my wife come and collect it after work. However, on the way to the airport I saw the signs for Park to Fly and decided to try them out. The pricing was very reasonable and meant less hassle for me and my wife. The check in was painless and I got the airport with plenty of time to spare. I am happy with my last minute decision.

Hayley R.

Jan 14, 2018

I used Park to fly for the first time after a friend recommended it to me. I have been using some of the other lots nearby and Park to fly, for a two week stay, cost me some 40 dollars less which was fantastic. The signage was really easy to follow off the highway and the staff that helped me were great, especially Paul. The place is exactly what it looks like - great service at a great price.

Adele M.

Jan 12, 2018

The price is really solid for the service and convenience. The only real complaint is the amount of dus that gets kicked up, although the last few times I've visited, the car has been washed free of charge, I assume as a result of the dust.

Marley G.

Jan 10, 2018

I've used Park to fly every time I've flown since moving to Orlando 4 years ago. There are so many shuttles that I have never had to wait for a shuttle to leave the lot. Even on getting collected from the airport the wait time is minimal. If I time my call right, there is zero waiting time but the most I've waited is ten minutes which is still good. My car is always in great nick when I get back. I've even opted for a wash and detail a few times, which is a special treat and doesn't cost too much extra. My only real difficulty was finding the lot the first time I visited. The signage off the highway is good but the final few turns were a bit confusing.

Kennedy N.

Jan 09, 2018

A great and inexpensive option when flying out of Orlando. The handover of my car was painless. I parked myself and caught the bus almost immediately to the airport. Upon pickup, I called whilst collecting my luggage and the bus was ready and waiting for me when I walked outside. Back at the lot, the processing of my final bill was done quickly. I will be back.

Myles C.

Jan 08, 2018

I used park to fly for the first time this weekend. I've seen them advertised online several times and their price of 6 dollars a day is a steal. The airport is only 10 minutes from the lot, which isn't bad, although I had to factor that in when leaving for the airport. Everything worked perfectly and my car was fine when I got back.

Nick L.

Jan 08, 2018

Friendly staff and cheap pricing. Exactly what I was looking for and everything worked without need for much waiting.

Chad B.

Jan 07, 2018

I always love using Park to Fly as the service is great and the price is even better. I've had my car washed and waxed the last few times I've flown which is similarly competitively priced. My only complaint is there are usually a number of small added expenses when it comes time to pay your final bill. All in all though, a great service.

Kyle P.

Jan 06, 2018

I've parked my car at Park to Fly several times over the last three years. The facility is well lit and is staffed every day of the year, 24 hours a day. The customer service is always excellent and you get great value for money. The operation runs smoothly and I've always got to the airport with plenty of time to spare. You don't have to carry your own luggage either which is great.

Lindsay K.

Jan 05, 2018

Really adequate parking at a good price. Only downside is lack of covered parking, which means your car can get a little weather beaten, especially given the dust lot.

Joseph G.

Jan 04, 2018

Great service. I parked my car myself after a quick check in (booking online was a win) and the bus picked me up 25 feet from my car, helping me with my bags. The shuttle trip was ten minutes max and the bus on return was waiting for me, after a quick call to let them know I had got my luggage.

Jarryd A.

Jan 04, 2018

I had a great experience with park to fly. The price is a lot better than the airport and some other lots. The driver helped with all of my luggage which was great and I felt was deserving of a little tip. I'll be back again for sure.

Kim J.

Jan 02, 2018

Fair pricing and very solid customer service. Online booking is your best bet as it ensures that your booking is secured at the best rates. You have the option to self park or to have the valet do it, free of charge. The check in process is very simple and requires just one quick form. Once you've filled it out, you get a stub with directions and a number to call when you land. The shuttle ride was painless and the service good.

Brenda N.

Jan 01, 2018

Whilst I first thought that the lot was a little far away for my liking, the price swung me - it's easily the best in comparison to the other other off site parking options. Booking online meant that the rates were even better and ensured that I had space when I eventually came to fly. The experience was hassle free and quick (only ten minutes to the aiport). I'll be back.

Deline N.

Dec 31, 2017

The service at park to fly is great. All you need to do is drop off your car and check in at the reception desk. A shuttle then appears to take you to the airport, which is only a couple of miles away. Coming home is just as simple and a shuttle is sent immediately once you call them upon landing. I've used park to fly for the last three vacations and will continue doing so.

Pat J.

Dec 29, 2017

I've been using Park to Fly for years and have never had one problem or complaint from anyone in the family. Travelling to MCO is a breeze with park to fly.

Leonard P.

Dec 28, 2017

I had such a great experience with park to Fly. Great price and even better customer service. I was looked after by one of the managers, Sammy and had the best experience. Can't recommend him enough.

Alex E.

Dec 28, 2017

I've used a few of the nearby parking options and wasn't happy with them. Park to fly redeemed the off-site airport parking dream for me. The drivers were fast in picking up and dropping off. My son is in a cast and the driver was careful with him, helping him both on and off the bus without me needing to ask. They even had my car waiting for me and had given me an extra bar of air in my tyres which had gone down over time. I loved it!

Shaun I.

Dec 27, 2017

Without a preferential reservation, Park to Fly were able to sort me out, at the standard rate, on the busiest holiday weekend of the year. I was blown away by the professionalism and efficiency, at such a cut-rate price. Will be back again and again.

Bianca E.

Dec 26, 2017

This is so much cheaper than the airport and is a great way to pay less on your next vacation, especially when you want to leave your car close to the airport for longer periods of time. Our experience was great and both the shuttle to and from the airport ended up being empty. The price is only 6 dollars a day and you can get discounts online through Yelp and other sites.

Candice L.

Dec 25, 2017

Park to Fly were great with me and my family. The staff were professional and efficient and made sure we were in and out without any hassle.

Nathalie G.

Dec 25, 2017

The lot is on dirt and you and your car get very dusty. No real problems with the experience but the dust is a big no no.

Neill B.

Dec 24, 2017

This is the only off site parking I use when flying from Orlando. I've been using them for nearly a decade and see no reason to change.

Nina N.

Dec 24, 2017

I had a great experience with Park to fly. They park your car for you, so you don't have to find a spot and drag your luggage around the lot to the shuttle. When you've been dropped off again, they go and fetch your car and bring it to the gate to meet you, so there's again no need to drag luggage. The driver loaded it into the car for me, which I really appreciated. Fast and efficient service.

Trevor T.

Dec 23, 2017

The parking service is very convenient. I followed the big signs straight off the highway which was great as my GPS has been known to act up. Booking my car in was also hassle fee and I was at the airport in under 15 minutes.

Tony S.

Dec 22, 2017

Great service to and from the airport. This was the cheapest day rate that I found around Orlando. The staff were courteous and helped me immediately each time. My car was in perfect condition when I picked it up and I was able to head home almost immediately. I am looking forward to coming back again.

Jos T.

Dec 21, 2017

I had the best service from Park to Fly. My flight from California was cancelled due to bad weather in Orlando. I was able to reach them straight away and they let me know that they had checked all of the cars parked for damage and confirmed that my car was safe. They also honoured the day rate from when I booked and I just had to pay the extra day charge. Great proactive service from the staff. Thanks, guys.

Bobby L.

Dec 21, 2017

I'm always nervous about using an off-site parking lot. Even though its not far away, it can be a big hassle when things go wrong and you're stranded two miles from your car. This experience was a good one, though. The access to the lot was easy, and the check in and drop off happened very quickly. I also didn't have to wait for the shuttle either at collection or drop off, which was a big relief.

Ceecee Q.

Dec 20, 2017

My experience was fine, but I was disappointed to find that the lot doesn't do detailing, even though I saw it online. Probably won't use next time.

Yair T.

Dec 19, 2017

I had an excellent experience with Park to Fly. When my family and I arrived, we were greeted warmly and taken quickly to the airport. We got a shuttle back to the lot within five minutes of calling from the airport. The trip was quick as the lot is only maybe two miles from the airport. My car was waiting for me at the entrance to the lot. Very convenient and highly recommended.

Stella S.

Dec 18, 2017

My experience was fine, but I had to wait a solid 15 minutes after calling them from the airport for a shuttle to the lot. This was too long.
Best Price Guarantee!
Book Now
Free + Easy Cancellations