Park 'N Go 5701 Audubon Drive, Sandston, Virginia United States 23150

Compare rates
Nearby parking lots

Location

5701 Audubon Drive, Sandston, Virginia United States 23150

Area

.
Richmond International airport, RIC parking

Phone
Parking lot information
Park 'N Go offers long-term RIC parking to everyone flying from The Richmond International Airport in Richmond, Virginia. This is the number one off-site long-term parking nearby RIC for many reasons. When looking for a long-term parking lot to park with, you must take a few things into consideration. Is the parking lot safe? Is it affordable and is it convenient? The answer to all of these answers is, absolutely! This Park 'N Go location is one town over but is still only eight minutes from the airport. With the complimentary shuttle bus service that you will receive when parking with Park 'N Go, you will be able to get to and from the airport easily and quickly. The shuttle will never cause you to be late for your flight.
Park 'N Go has so many different services for you to pamper your car with. This is something that not all airport parking lots have. There is a car wash, where if you stay for more than a week will be free. It is only $8.99 when you do not stay for that amount of time, and it is totally worth coming home to a fresh car. You can also have oil changes and detailing done.
When RIC parking at any parking lot, you must be sure that your car will be secure. With Park 'N Go you will feel at ease, and won't even think about your car while away. If you do become worried, you will be able to call and check-in. To some, that may seem absurd, but there are many of us who worry, and the staff at Park 'N Go understand that. There are high-security fences along with high-security guards. There are also surveillance cameras for extra security.
Reserve your long-term RIC parking spot with Park 'N Go today!
If you are looking for great parking deals, click here to Compare and Reserve parking at RIC Airport.
Shuttlefare.com is the #1 resource for finding and booking shared rides and private airport transfers around the World. You can pre-book / schedule a pickup at over 1000 airports and 10s of thousands of locations easily on your phone or desktop. Sort by vehicle preference, whether you have 100 people or it's just yourself, Shuttlefare can make travel so much easier and save you money by comparing top operators before your trip.
Nearby Attractions
Park 'N Go is located only eight minutes from the RIC International airport. RIC is located in Richmond, Virginia.

Services, features and add-ons
Bold = Featured
Regular = Not Featured

Covered Security Guard
Video surveillance
Offer day parking>
Offer night parking
Valet parking
Car Wash
Car Detailing
Find nearby parking in Sandston »
Key Details
Guarantee Your Spot Free + Easy Cancellations
How to park at this facility
ENTRY PROCEDURES
Please show your InstaPark Pass to the attendant for validation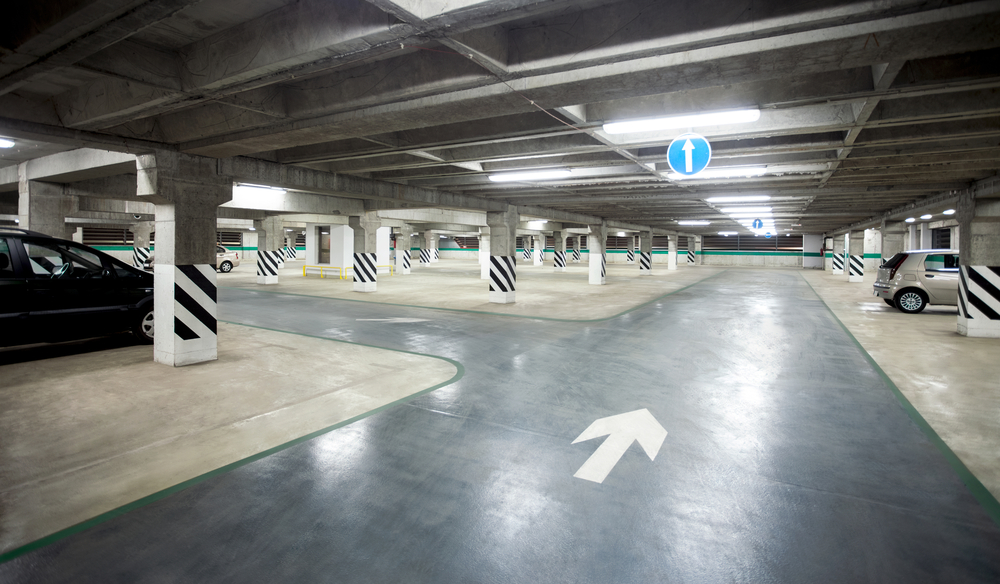 Parking location and directions
5701 Audubon Drive, Sandston, Virginia United States 23150
Directions
From East
Take 295 North to Exit (60) onto highway I-581 West.
From take Exit 28A onto S Airport Dr.
Turn left onto Audubon Dr
The parking lot will be on your left. (5701 Audubon Dr, Sandston, Virginia).
From North
Take 295 North to Exit (60) onto highway I-581 South.
From take Exit 28A onto S Airport Dr.
Turn left onto Audubon Dr
The parking lot will be on your left. (5701 Audubon Dr, Sandston, Virginia).
From South
Take 295 North to Exit (60) onto highway I-581 North.
From take Exit 28A onto S Airport Dr.
Turn left onto Audubon Dr
The parking lot will be on your left. (5701 Audubon Dr, Sandston, Virginia).
From West
Take 295 North to Exit (60) onto highway I-581 East.
From take Exit 28A onto S Airport Dr.
Turn left onto Audubon Dr
The parking lot will be on your left. (5701 Audubon Dr, Sandston, Virginia).
Park 'N Go prices and rates
Daily rate
Day rate
$5.99 / day
Grace period: 0 hour
Customer Reviews
Customer Reviews (91)
Gerry P.

Mar 09, 2018

I left some food on my front seat accidentally and when I got back it was still there and smelled horrible. Someone could honestly have just thrown it away for me, given my car was there for a few weeks. Unprofessional. Everything else was ok but come on.

Charles E.

Mar 08, 2018

I thought I'd struggle getting picked up but the shuttle service from the airport was really efficient, as was paying for my stay before taking my car. I'll be back again.

Aedan I.

Mar 06, 2018

A really neat and well-maintained lot, right off exit 28A. Super convenient and great value for money.

Imogen E.

Mar 04, 2018

Get collected from and dropped off right at your car. How shuttle services should be and so so convenient.

Conrad L.

Mar 04, 2018

The location is great and I think is the reason it's so cheap even though its so close to the airport. Always a solid experience using park n go.

Seth G.

Mar 03, 2018

It's fine, but book online if you wanna avoid being disappointed, especially in the holidays when everyone is flying.

Cheyenne B.

Mar 01, 2018

It's literally half the price of a stay at the airport. I use it every time.

Tamara N.

Feb 28, 2018

I've parked at Park n Go a few times and its excellent. I have started using the valet service recently which does save a little time and means you can leave it even finer before heading to the airport. Always excellent service.

Chad T.

Feb 27, 2018

Cheap cheap cheap!

Esme S.

Feb 27, 2018

Always feel safe when I leave my car at Park n Go. The high security fences especially put me at ease, even with long stays.

Daine T.

Feb 25, 2018

Great customer care. Available at all hours to answer requests about your car or about your booking, which I appreciate.

Amanda L.

Feb 24, 2018

Lovely experience and staff. I picked up a full detail on my last long stay, which was really impressive.

Fred Q.

Feb 23, 2018

Great location and service. The 9 dollar car wash is great and is recommended.

Vanessa T.

Feb 23, 2018

Thanks Tarryn for being such an amazing shuttle driver!

Anika S.

Feb 22, 2018

Only 8 minutes from the airport with a solid shuttle operation. #Winning

Thane A.

Feb 20, 2018

10/10 service and customer care, at a really cheap price.

James O.

Feb 19, 2018

My last three flights back to Richmond have been delayed and each time Park n Go have tried their best to accommodate me with discounted day rates to make up for the unecessary delays. There's obviously nothing they can do either given they're running a business, but I do appreciate the effort and it's why I will continue going back there.

Mitchell G.

Feb 18, 2018

My job keeps me travelling a lot, many times out of Richmond and its nice to know that there's an inexpensive parking option besides the airport that will take care of me, whatever time I need to board or land. The customer care is great and always makes sure I have everything I need.

Beverly A.

Feb 18, 2018

There's nothing worse after a long flight than having to wait around in order to collect your car. It was this thought that put me off using park n go, but after being given a groupon for it I thought I'd give it a try. The process was painless and after being collected at the airprot I was dropped off right next to my car. Payment was done quickly and I didn't have to wait more than 5 minutes at any stage. Really slick operation :) I'll be back!

Pat J.

Feb 16, 2018

I have used park n go a few times and always try leave a nice review, given the good service. The most recent trip was another decent one, with everything handled and processed with speed. On my return at the airport, there wasn't a shuttle waiting but after calling I was told that a driver had just left the lot and would be there in 8 minutes, which she was. No complaints and I will continue using them going forward.

Grace T.

Feb 15, 2018

Park n Go's reputation is really good and I think its justified. Everything works, with the shuttle collecting you from your car after you've checked in and getting you again with the hotel shuttle guys on the lower level of the airport. Whilst there can be a bit of a wait when collecting other lot passengers from the other terminals, its not bad and you're then dropped off at your car again.

Paige P.

Feb 13, 2018

The biggest complaint about outside airport parking is usally that you have to wait for a long time. I don't know if I'm just lucky but I've never had to wait really with Park n Go and I've used them six or seven times. Even after your flight, there's usually a shuttle waiting for you but if there's not you can just give the number of your yellow collection slip a call and there's a shuttle there in minutes. Honestly, the service is one of the best I've seen.

Heather J.

Feb 12, 2018

The park n Go is my go to and has been for the last two years. I always book online but usually just make use of the self park option, unless the lot is full and they upgrade me to valet for free. When your car is collected by valet, you get two tickets, the yellow shuttle one and a white car collection slip. You'd think there'd be some confusion with the system but it alwasys seems to work out with me right outside my car after my flight.

Lorna D.

Feb 11, 2018

This was my first time using a park and go of any description and I enjoyed the system, particuarly the fact that you're picked up right outside your car rather than needing to go into an office and fill out forms. With how easy it is, there really isn't a reason to use the airport parking anymore.

Charissa T.

Feb 11, 2018

You can get to the lot just off exit 28A, which is really convenient. The airport is just a mile or so away and the drive was done by the incredible Tarryn the shuttle driver in 8 minutes. Quick and easy and a great price point.

Brendan W.

Feb 09, 2018

I had gotten an invite to Park n Go on facebook and decided to check it out. I didn't book as I usually just park my car at the airport while I'm away. The lot was full which was a bit annoying, but the manager arranged something so I could leave my car there provided I paid the valet rate which I decided to do as I was already there. In future I will just book online, but even with the extra fee it was still pretty affordable and there wasn't much of a wait.

Anthon B.

Feb 09, 2018

Half the price of airport parking and almost no extra waiting time. Ten out of ten option, for me.

Cameron I.

Feb 09, 2018

The park n Go is the most convenient low cost option when flying out of Richmond. Whilst the lot is set up well from a drive yourself perspective, I do enjoy the ease of the valet option, which means that you can just hand your keys to the man at the boom and grab the first shuttle to the airport. It costs a little extra but is a great touch and is actually free if you've booked online and the lot is full.

Hank C.

Feb 09, 2018

The day rates at Park n Go are the best in the area and I always use this lot for its convenience and price.

Jensen G.

Feb 07, 2018

The Park n Go is great and really convenient for airport parking. I really appreciate all the safety features like the high gates, the cameras and the guards, especially as I sometimes leave my car at the lot for a few weeks. It's nice to know there's always someone watching and making sure everything is safe.

Nigel F.

Feb 06, 2018

I've always used Park n Go since moving to Richmond a few years back and have never had a moment's problems. It's a great lot with excellent customer service. On my most recent trip my tracking device in my car went crazy. Before sounding the alarm, I called Park n Go and the manager went out to confirm that my car was fine. I got the tracking issue sorted when I got home, but it was nice having the peace of mind that my car was checked by an actual human being, right there and then.

Wayne A.

Feb 06, 2018

Park n Go does all that you want it to. Your car is safe and you're taken to and from the airport without any real hanging around. There are a few extra options when dropping your car off too, like a car wash or a full detail which I used on my recent flight. The car looks immaculate and I will definitely splurge on this option again.

Colleen T.

Feb 06, 2018

We always use park n Go when we're flying from RIC. It's fast and convenient. I got a (very good) car wash on my last visit, which is a great optional extra and at only 8.99 is great value for money too.

Clyde P.

Feb 04, 2018

Park n Go is a great budget parking option with a lot of bonus features as standard. Whilst it is expected, it is still nice that the shuttle service is complimentary, as they really work hard to make it as good as it can be, even though its included in the price. Minimal waiting whether at collection or drop off and the drivers always feel really safe.

Nathan C.

Feb 03, 2018

Park n go is a great option that's only 8 minutes from the airport. The shuttle service is fine but its so close you'll never have too much of a delay. The service works well and you don't really have anything to worry about. Very dependable.

Analize O.

Feb 02, 2018

Excellent safety features, great price point and really convenient.

Damian D.

Feb 01, 2018

My kids flew by themselves for the first time this Christmas and I was a nervous wreck. Since they flew out after my partner and I, they took our car and left it at Park n Go so that we could all catch the shuttle back after our flight. Our flight was delayed but we called Park n Go and explained to them and ended up only having to pay for one extra day at the same rate that we booked at, which is a lot cheaper than the current off the street day rate. The service from Park n Go was efficient and slick and they made sure my kids were looked after.

Kathy L.

Jan 31, 2018

Park n Go is great and I've used them the last few holiday seasons, particualrly because of the hands on service and the fact that they're open 24/7. It's nice to know that you're not going to have to wander around looking for someon to help you when you fly or land in the early hours (which I usually do around Chrismas because its cheaper). My car has always been safe too, which is the most important thing.

Casey P.

Jan 30, 2018

The system at the park n go is scarily efficient to be honest, especially on pick up. There's almost always a driver waiting at the hotel shuttle section and all he needs is your yellow ticket to take you straight to your car. He even helps you load the luggage, which is a really sweet touch. For the price, Park n Go is an absolute bargain.

Danni W.

Jan 28, 2018

No complaints from my side. Zero delays and excellent service, with the driver taking my baggage from the car and onto and off the shuttle. After my flight, the driver was waiting right outside the baggage collection area on the lower level, so there was no need to walk far. A short trip back to the lot and I was off home.

Anna P.

Jan 27, 2018

My family and I always use Park n Go when we fly. It's hassle free and not too expensive for a parking option. When you land, there's usually a driver already waiting for you by the hotel shuttles but if not a call to the number on your yellow slip is all that's needed. There's a max wait of 7 minutes then (and this has only happened to me once). Best kept secret for airport parking.

Fillip G.

Jan 26, 2018

The last six or seven flights I've taken I've just dropped my car at Park n Go rather than using uber or lyft. It's cheap and convenient and there's no need for long waits. You're collected outside your car and again outside the baggage claim, after showing your yellow ticket stub. With the online booking it's really affordable.

Cleo R.

Jan 25, 2018

My partner and I have used the Park n Go several times and he always advises me to just book online. Lukcily I listened to him as the lot was full up this week. As I'd booked, it wasn't a problem and Wendy took my car from me as I got into the shuttle and headed straight to the airport. Great service and zero stress. Will always be booking online going forward!

Rowan L.

Jan 24, 2018

I've never had a problem at Park n Go. You're greeted at the boom by one of the guards who follows you to your parking to process your booking. The shuttle fetches you from just behind your car and you usually don't have to wait at all before getting taken to the airport. If you're in a hurry, they'll sort you out first and drop you immediately. All you need to remember is your yellow ticket and you'll be sorted.

Gail T.

Jan 24, 2018

The park n go is great and so convenient. It's just off exit 28A and takes you all of five minutes to get to the airport. No long waits and complete peace of mind.

Caryl T.

Jan 24, 2018

Park n Go is a solid option for parking near RIC. There are many spots, but its still advisable to book, especially in the busy seasons when it can fill up. Response time is really quick too and from the airport. I'm a lowekey fan.

Rob C.

Jan 22, 2018

Honestly, I don't even want to comment on Park n Go because I don't want everyone to find out about it :) Half the price of airport parking for literally zero extra admin. Drama free experience at a great price point. What's not to love.

Abigail R.

Jan 22, 2018

I've always enjoyed my experience at park n go. Whilst you can park your car yourself, I usually opt for the valet service as it saves time. It costs a little extra (unless the lot is full in which case its free) but its worth it as there is literally zero waiting from the moment you enter the lot to when you're back at your car post flight.

Tate L.

Jan 22, 2018

Super affordable day rates. Your wallet will thank you.

Calvin Y.

Jan 21, 2018

Safety is really my only concern when leaving my car somewhere when catching a flight out of Richmond. Park n Go doesn't fit with how affordable it is. 24/7 guards, high security fences and cameras all over really make you feel like your car is well protected. Since they get me to and from my flight on time too with no hassle, I never have a reason to park anywhere else.

Ian J.

Jan 20, 2018

The staff at park n go are really slick and are great at putting your mind at ease that your car is safe no matter how long your flight. The helpdesk is available 24/7 which I used on my most recent trip to check on whether I'd left my tablet in the car (I had). Even if you just want to check up on your car, though, the staff are really accomodating and it compliments their on the ground service really well. Great experince.

Jemma R.

Jan 20, 2018

Park n go is a great way of saving some cash when flying out of Richmond (which is in itself usually where you'll find cheaper flights). I try and take advantage of the optional extras like the car wash and even the full detailing and oil change. The longer your stay, the more your savings so I don't feel bad.

Ben I.

Jan 18, 2018

I've used park n go six or seven times now, and usually opt for the car wash given how cheap it is. If you haven't done this, see how good it feels to get back from a trip into a nice clean car. If you stay longer than a week, the car wash is included automatically which is really great value, on top of everything else.

Emma K.

Jan 18, 2018

Whilst it may seem like a no brainer, I really like that the shuttle service is free from the lot to the airport and back. Especially considering the shuttle drops you at your car just about, it seems like a service there'd be an extra charge for. But no, its all included in the price of under 6 dollars a day. Crazy savings in reality.

Dillan H.

Jan 17, 2018

I've used Park n Go the last few times I've flown out of RIC and I've been really impressed with the speed at which the shuttle gets you to the airport. Its just under a couple of miles away I think (don't let the "next town" thing get you flustered) and the delay time is nothing compared to the saving you get. Think this will be my go to from now on.

Jordan E.

Jan 16, 2018

Really good value for money, really convenient and me and my family felt like our car was safe the whole time. Will definitely use them again :)

Tiffany M.

Jan 15, 2018

Didn't like my driver's attitude, who moaned at me for trying to open the window. Unnecessary to speak to me like that. Won't be back.

Thomas F.

Jan 14, 2018

Does what it needs to do. Park, collection and drop off all included. My fav is when I park for a week I get a car wash for free.

Caitlin G.

Jan 13, 2018

I'm a regular user of park n go and have always been happy with the experience. However, I was really impressed with the service on my most recent trip. My flight was delayed due to snow and I ended up only getting back to RIC 6 hours after I had intended. Given that I booked months in advance, the rates were much better than they were now. Park n Go only charged me an extra day rate at the same rate I booked at, which was very reasonable. Great customer loyalty and an all round positive experience.

Janine G.

Jan 13, 2018

I've used park n go a few times and they're great for whatever your needs are when flying out of RIC. I often fly at odd times (early/late) and it's a big help for me that they're open 24/7. Especially when you're coming home in the dark, it's great that you're dropped off at your car and sorted out on the spot, without needing to walk around by yourself.

Collette I.

Jan 11, 2018

Great experience at a great price. Get picked up and dropped off at your car. No need to call anyone, just show the driver outside the baggage claim area on the lower level of RIC your yellow ticket.

Natasha P.

Jan 09, 2018

Nothing to write home about. Everything worked fine. Really affordable, especially as I was leaving my car at the lot for a few days. Minimal waiting at the lot or for a pickup at the airport.

Barry J.

Jan 08, 2018

This was my first time using park n Go and I was blown away with its professionalism. There was a staff member waiting at every stage of the process, meaning there was no waiting time from driving into the lot, getting into the shuttle and getting to the airport. Even after landing, the driver was waiting outside the baggage collection with the hotel shuttles. For the price, I'll definitely be using them again.

Gavin Q.

Jan 06, 2018

I've used Park n Go 10 times now and each time the experience has been positive. Getting to RIC is hassle free and even getting collected is fine. The driver will usually be waiting outside the lower level terminal entrance, just past the baggage carousel. If he/she isn't there, a call to the number on your yellow slip will sort you out. I've never waited more than five minutes for a shuttle. Really affordable and zero drama.

Carrol K.

Jan 05, 2018

The park n Go is a great option when looking for parking close to Richmond. You'll usually be able to find a spot on the day, but it does get really busy during the holiday season so I'd recommend going the online booking route. If you've booked and get there and its full, a valet will take your car and give you a slip so you can get it again after your flight. For peace of mind, booking is king.

Chad P.

Jan 05, 2018

I still can't get over how great the service was at Park n Go. Your booking is sorted out at your car as you enter the complex and you're picked up right outside your car too. I've used Park n Go three times and never taken more than 15 minutes to drop my car off and get inside the airport. A pleasure to use.

Emily F.

Jan 04, 2018

When I saw online that Park n Go was in the next town over, I was expecting something a lot further away. It's actually just off Exit 28 A and takes next to no time to get there by shuttle. The service from the staff was great throughout and the price is phenomenal. I'll be back.

Kathryn L.

Jan 04, 2018

The Park n Go is great. Its pretty big so there's usually space but its always better to book online to guarantee that you'll be looked after. Even if its full, provided you're booked, they'll just give your car to a valet and you can get in the shuttle and make your way to the airport. You can do this normally, but I am usually happy to just self park if that's an option.

Jenna N.

Jan 03, 2018

Park n Go is my go to for every flight out of Richmond. It's half the price of airport parking in excahnge for the hassle of being 1 mile and a half away, which you really don't notice given how organized the shuttle service is. Make sure to hang on to your yellow slip for the return and to meet the shuttle outside the baggage drop on the lower level.

JJ C.

Jan 01, 2018

Park n Go is great alternative to parking at the airport. The staff waiting at the gate are great and show you exactly where to park. If the lot is full, like it was at my last visit, your car will get taken off you by a valet so there's no extra waiting time. You then get a yellow ticket and a white claim form. Such a simple system but it makes a big difference in keeping everything moving.

Philip K.

Dec 30, 2017

Park n Go has one of the best day prices around when you book online. It's so much cheaper than than the airport and doesn't add anything to your waiting time, given how close it is. Service is real good too.

Cazmin Q.

Dec 30, 2017

Park n Go is great and is super convenient when it comes to flying out of richmond. The area is fine, but I guess you never feel totally safe leaving your car. However, they've got 24/7 guards and big fences as well as lots of cameras, which do help. I've used them a few times and my car has always been fine.

Chloe U.

Dec 28, 2017

My parents live near richmond and travelling with them is a nightmare, given how much they stress. We decided to travel in one car and leave it at Park n Go. After getting let in and processed at our car, the manager chatted to my dad and told him to call whenever he wanted to check up on the car. Nothing could have made my dad happier and he proceeded to call every day of our trip to make sure the car was fine. The staff were so patient with him and something so small made a really big difference. Five stars.

Stanley C.

Dec 28, 2017

Park n Go RIC is a lot I've used a few times and never had any problems with. This week I made use of their detailing service as my car has been acting up. Had an oil change and full detailing done whilst I was gone, meaning I got back to a car as good as brand new. I felt so grown up :)

Georgina N.

Dec 27, 2017

I had a great experience at Park n Go. The check in and trip to the airport was fast and efficient. I paid 9 bucks to get my car washed and let me tell you there was no better feeling than coming back to the lot after a long flight and getting dropped off at my now clean car. Will definitely be back.

Inez T.

Dec 26, 2017

shuttle service is complimentary and is real quick to airport

Derrick A.

Dec 25, 2017

I've flown out of richmond a few times because it's cheaper but have always just parked at the airport. However, I got a bit tired of paying over 10 bucks a day to park there. Googling brought me to Park n Go and I was amazed to see it half the price of the airport. Whilst its one town over, the trip to the airport in the free shuttle is all of 7 minutes. Super convenient.

Liezl Y.

Dec 24, 2017

Perfect set up for flying out of richmond - affordable, convenient and safe. No better place to park, especially when you're leaving your car for a few days.

Nolene O.

Dec 22, 2017

I've been flying out of Richmond for a while and airport parking prices are astronomical. Park n Go is a great money saving option without causing any extra stress. It's just off the 64 exit which is right by the airport anyway. Honestly, given how jacked up the service is, it is much of a muchness when it comes to parking at the airport or parking at Park n Go, time wise. You can even save more money by using the frequent parker option.

Elodee J.

Dec 21, 2017

Park n Go is one of the cheapest options available when flying out of RIC. They're great and are open 24/7 which is a Godsend for me given how often I catch red eye flights. The shuttle collects you and drops you off at your car and everything is handled quickly. Just don't lose your yellow ticket thingy!

Brandynn J.

Dec 19, 2017

Ah what an awesome company. I fly out of Richmond quite a lot cos it's a bit cheaper. Unforuntaly a lot of the cost saving was getting swallowed up by airport parking prices, which is over 10 or 11 per day. Park n Go is more than half that when you book online and its still crazy close to the airport so you never feel any delays. The shuttle gets you from your car to the terminal and back, with no delays and no unnecesary admin. I will always use Park n Go going forward.

Fionn L.

Dec 19, 2017

Park n Go is so cheap you really expect the service to be below par but its so slick. The man at the gate directs you to a parking and follows you there to complete the check in instantly. The van also meets you at the car and loads your bags for you. The trip to the airport is super quick, under five minutes. Pick up is also easy, just remember to hang on to your yellow slip! But the driver will be waiting with the hotel shuttles and then takes you back to your car to pay. All for 6 bucks a day. Bargain!

Phinius A.

Dec 19, 2017

This is my go to parking lot when flying from RIC. The drivers are polite and get you to the airport and back to your car really quickly. My only small complaint is that sometimes you wait a bit to get picked up, especially when there isn't a shuttle waiting outside baggage claim. But still only like 10 minutes.

Bryan D.

Dec 18, 2017

This place is great. It's real easy to get to - just off the 64 - and you get to the shuttle in five minutes if the driver hussles (thanks Tracy!) When getting picked up at the airport, I went outside baggage on the lower level and didn't see a shuttle, so I called the number on my yellow collection form and there was a shuttle there in five minutes. The shuttle dropped me at my car in the lot and even loaded my bags. I think the whole experience was quicker than it would have been walking to and from my car at the airport lot.

Lee E.

Dec 17, 2017

Simple and easy. Park your car, get collected from your car and get dropped off at the airport terminal in 10 minutes or less. Its already cheap (6 bucks a day) and can be cheaper if you book online. Tracy, my driver, was a gem and deserves a big Christmas bonus.

Stuart O.

Dec 17, 2017

I have used Park n Go before and had a really crummy experience, which I posted about on Yelp. The owner contacted me personally and offered me a free stay if I'd try them for my next flight. I did and the service was perfect. Efficient, fast and everything you'd want from a airport parking service. I will now be using them again.

Rene I.

Dec 16, 2017

Service was solid, both at the lot and at the airport, with no waiting needed either time. I'd have liked help with my bags but it was quite busy. Really good value for money though.

Megan K.

Dec 15, 2017

I've used Park n Go twice and both times have been great. Booking online saves a lot of time and hassle and is a bit cheaper. The guard at the entrance is friendly and directs you to the approrpate bay. Check in happens at your car and the shuttle driver follows you too, so you can move your bags directly to the shuttle. This most recent time I was running late for my flight and the driver left immediately when I explained, not even waiting around to see if he could fill up the shuttle. We were at the airport in ten minutes total. Great convenience and greate service.

Simone J.

Dec 14, 2017

The service was fine, but my flight was delayed by 6 hours. I phoned ahead and they handled everything fine, but I had to pay for a full extra day, even though the flight delay wasn't my fault.

Ricardo X.

Dec 14, 2017

I found these guys driving past on my way to the airport and thought I'd give them a try. They were more expensive than I was expecting (they said its cos it was the busy season) and I should have just parked at the airport.

Jonty S.

Dec 13, 2017

Really impressive and convenient, especially at this price point (like half price compared to the airport when you book online!) The shuttle service takes you straight to your vehicle. So much better and cheaper than parking at a hotel and using their shuttle service.
Best Price Guarantee!
Book Now
Free + Easy Cancellations