Park 'N Go 4101 Scott Futrell Drive, Charlotte, North Carolina United States 28208

Compare rates
Nearby parking lots

Location

4101 Scott Futrell Drive, Charlotte, North Carolina United States 28208

Area

.
Charlotte Douglas International Airport, CLT parking

Phone
Parking lot information
Park 'N Go is a long term CLT parking lot where you can leave your car safely while you go away on your trip. What makes this CLT parking lot extremely convenient is the time it takes to get to and from the airport. It is practically next door. This will help you a lot if you happen to be running late.
A great thing about Park 'N Go Charlotte is that you are able to choose whether you want to self-park or valet park. You can also choose whether you want to be covered or uncovered parking. This can come in handy when it comes to what the weather will be like for the time you are away.
Park 'N Go offers a complimentary shuttle bus service that will take you to and from the airport in a timely manner. When you first arrive at the parking lot, you will receive a yellow slip after paying. This is going to be the only thing to get you onto the shuttle bus. This is your ticket. Make sure not to lose it while you are away. Put it in a specific pocket so that you can remember where it is.
A great thing about this shuttle bus service is that you will also have luggage assistance to help you out with anything you need to carry up and down the shuttle steps. Since the parking lot is only two minutes away from Charlotte/Douglas International airport, you won't even feel your bus ride. Reserve your long term parking spot with Park 'N Go today!
As an added bonus, we've found a great article on parking at Bank of America Stadium, home of the Carolina Panthers, be sure to check it out.
If you are looking for great parking deals, click here to Compare and Reserve parking at CLT Airport.
Shuttlefare.com is the #1 resource for finding and booking shared ride and private airport transfers around the World. You can pre-book / schedule a pickup at over 1000 airports and 10s of thousands of locations easily on your phone or desktop. Sort by vehicle preference, whether you have 100 people or it's just yourself, Shuttlefare can make travel so much easier and save you money by comparing top operators before your trip.
Nearby Attractions
Park 'N Go is located only two minutes from the Charlotte/Douglas International. CLT is located in Charlotte, North Carolina.

Services, features and add-ons
Bold = Featured
Regular = Not Featured

Covered Security Guard
Video surveillance
Offer day parking
Offer night parking
Valet parking
Car Wash
Car Detailing
Find nearby parking in Charlotte »
Key Details
Guarantee Your Spot Free + Easy Cancellations
How to park at this facility
ENTRY PROCEDURES
Please show your InstaPark Pass to the attendant for validation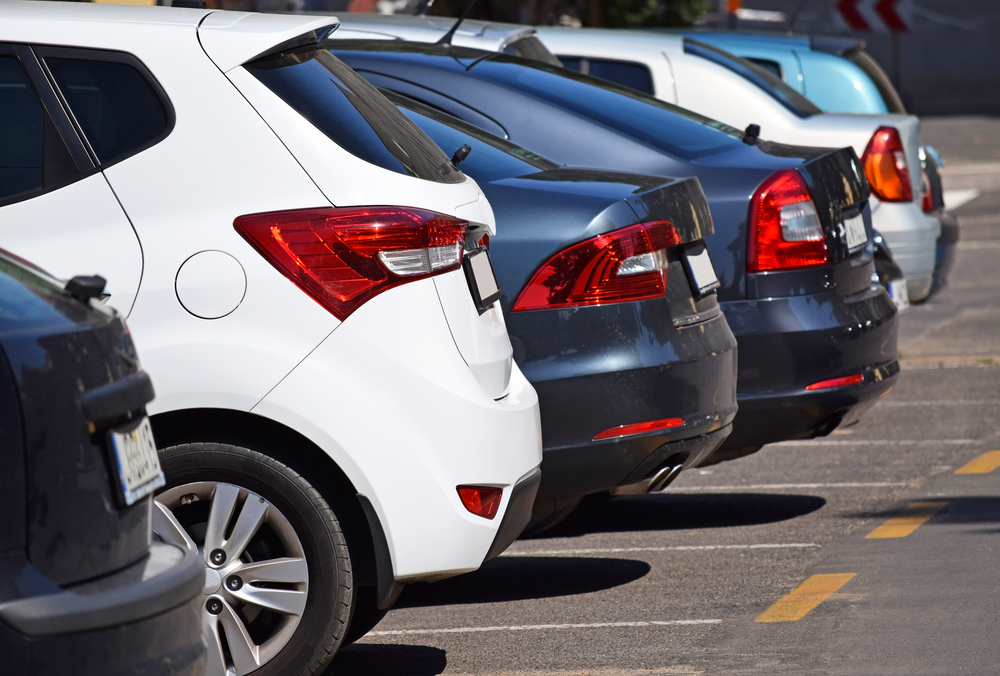 Parking location and directions
4101 Scott Futrell Drive, Charlotte, North Carolina United States 28208
Directions
From North:
Get on I-79 S/from WV-15 W
Follow I-79 S to US-19 S. Take exit 57 from I-79 S
Take I-77 S to Billy Graham Pkwy in Charlotte. Take exit 33 from I-85 S
Continue on Billy Graham Pkwy. Drive to S I - 85 Service Rd/Scott Futrell Dr
The destination will be on your left (4101 Scott Futrell Drive, Charlotte, NC 28208 US)
From South:
Follow I-77 N to W Woodlawn Rd in Charlotte. Take exit 6B from I-77 N
Follow Billy Graham Pkwy to S I - 85 Service Rd/Scott Futrell Dr
Slight right onto W Woodlawn Rd
Continue onto Billy Graham Pkwy
Turn right onto S I - 85 Service Rd/Scott Futrell Dr
The destination will be on your left (4101 Scott Futrell Drive, Charlotte, NC 28208 US)
From East:
Get on US-64 W in 7, Swift Creek from Atlantic Ave
Follow US-64 W, I-40 W and I-85 S to Billy Graham Pkwy in Charlotte. Take exit 33 from I-85 S
Continue on Billy Graham Pkwy. Drive to S I - 85 Service Rd/Scott Futrell Dr
The destination will be on your left (4101 Scott Futrell Drive, Charlotte, NC 28208 US)
From West:
Get on I-40 E/I-65 S
Continue on I-40 E to 7, Sandy Run
Continue to Crowders Mountain. Take the I-85 N exit from US-74 E
Follow I-85 N to Billy Graham Pkwy in Charlotte. Take exit 33 from I-85 N
Drive to S I - 85 Service Rd/Scott Futrell Dr
Turn right onto Billy Graham Pkwy (signs for Mulberry Church Rd S)
Turn left at the 1st cross street onto S I - 85 Service Rd/Scott Futrell Dr
The destination will be on your left (4101 Scott Futrell Drive, Charlotte, NC 28208 US)
Park 'N Go prices and rates
Daily rate
Day rate
$6.50 / day
Grace period: 0 hour
Customer Reviews
Customer Reviews (82)
Sophia C.

Mar 05, 2018

Been parking here for over a year since my dear friend Maxine recommended it :) I'm a seasoned traveller but hadn't heard of the place, maybe they should advertise more. The lot has easy access and is just minutes away from the airport. Friendly staff, clean and fast shuttle. Try out their valet for just a little extra :) Perfect service overall, and really fast. Just a pity they don't offer car wash.

Brad L.

Mar 04, 2018

Parked during Christmas time, spent 35 minutes in total from arrival to drop-off at the terminal, just amazing. They are open 24/7 and the place seems pretty secure, with cameras and non-stop working staff. I paid less than $15 for two days, and I think they have discounts if you stay longer. A good choice for airport parking.

Lynne E.

Mar 02, 2018

Traveled last month for a two-week stay in New Jersey with our four kids. A really kind young man helped us unload our gigantic luggage from the car and onto the shuttle bus. Everything took about 10min INCLUDING wait for the shuttle. At the terminal they unloaded our luggage AGAIN. The first time heading to the airport with the kids went so smooth. Five stars from us, with a cherry on top.

Roger N.

Feb 28, 2018

Good discounts for long term parking (if you park for 10 days or more), they also said they had discounts for frequent parkers, sounds worth checking out if you travel often from Charlotte Intl. The service itself is impeccable and punctual in my experience. Location is 2 miles from the airport, meaning the ride takes literally no time to get you to the airport, and they leave you straight at your termian.

Tara I.

Feb 26, 2018

A good experience, must leave a five star review. You leave the keys and get a yellow form to use upon return. The shuttle is there immediately and only takes three or four minutes to the airport. For pick up you have the options of texting, calling them or pressing a button at baggage claim, we called and the shuttle was there when we exited the gate.

Mike S.

Feb 24, 2018

The lot is on Scott Futrell though not entirely visible from the street, check the location beforehand. Once you're there is a perfect spot in my opinion, lots of covered spaces, camera monitoring, efficient and friendly staff. Also very close to the airport, you're there in a couple of minutes

Jacob F.

Feb 23, 2018

Plus: price of about 6.50 per day, less for long term; fast service; WONDERFUL staff; constant shuttles; fast transfer straight to terminal; free bottle of water. Minus: not at the airport exactly (though just a few minutes away). Obviously far more pluses :) So they'll see me again :)

Taylor J.

Feb 22, 2018

We parked here last Monday and picked up the car on Friday night, all was super smooth... Great service and a quick shuttle, no waits upon departure or return. They also seem to have great discounts for longer stays and the best valet service and price. Will be coming back!

Peter Y.

Feb 22, 2018

On departure spent less than 20 minutes for drop-off and ride to the terminals. Upon arrival it was even faster, there is a button you can press at baggage claim, so by the time you get your bags and go through the airport, the shuttle is already waiting for you. Best service of this kind that I have seen.

Sally J.

Feb 21, 2018

My friend works in Woodshed Lounge on Queen C Dr and she recommended Park N Go to me, hadn't used it before. It was much better than expected, especially in terms of speed, as I ended up being a bit late to put it mildly :) Luckily the shuttle came in just three or four minutes and I was at the airport in good time. Also happy with the service, and the price :)

Lynda B.

Feb 20, 2018

They have lots of space in covered areas, which is great if you want to leave your car in winter weather. The shuttle is fast and there is no wait, so it's a very convenient alternative to airport parking

Thomas A.

Feb 20, 2018

Cheap and convenient, just don't lose the yellow slip like I did: D Still, they were surprisingly kind and helpful; we worked it all out in the end: D PS. I like to use their valet parking for which you need to pay just a little over the price. They seem to have lots of shuttles that operate constantly, so you needn't fear spending too much time waiting. Both times I parked here the shuttle arrived in less than 5 min, and it was even faster upon arrival

Lisa E.

Feb 20, 2018

Thanks for the water bottle, saved my life: D So, much better and more personal than parking at the airport :) :) :) :) Loved the service and the expediency of it all, I'll be back <3

Steven H.

Feb 20, 2018

I've used it again and again, and the reasons are always the same: good price, long term discount, two minutes from the airport, clean shuttle bus, very kind and professional staff. No place nearby beats this, especially not at 6ish a day. Ten stars from me.

Justin D.

Feb 18, 2018

The best and probably only choice apart from airport's parking itself if you don't want to spend ages getting to the terminals. Personally, I prefer Park N Go for their prices and service, recommend to everyone to try out.

Ron W.

Feb 16, 2018

Two of my colleagues are Frequent Parkers here, heard tons of praise about the place, so I tried it out instead of the airport parking and loved it. It's a couple of miles from the airport or even less, so you don't waste any time, and the service is really efficient. Just as safe as the airport parking, with CCTV and enough staff, even at night-time.

Patrick I.

Feb 14, 2018

Always used to have someone drive me to the airport as I thought this was complicated and unsafe. CLT Park N Ride kinda convinced me the opposite. Not sure if it's like that at all lots of this type, but the service was really fast and drop-off was simple. A short ride and I was right at the terminal. A better option than torturing someone to give you a ride. :D

Alex K.

Feb 13, 2018

There's a discount if you park for more than 10 days, you get one day free parking, overall a great price for long term parking. Prime choice in terms of security and location. Just a few minutes from the airport, the shuttles are regular so you don't wait for more than 10 minutes, in my experience. Your car stays in lots of light and with 24 hour care from the staff :)

Lynette Q.

Feb 11, 2018

A better choice than airport parking, cheaper and better service, and you spend just a few minutes more. Can guarantee the car will be safe :) Couldn't be happier with the service, especially their valet parking. Safe and fast, we paid under $40 for four days, five stars for sure! :)

Chris F.

Feb 10, 2018

The service was really wonderful and fast, the shuttle arrived in ONE minute, literally, and it took like two minutes to reach the airport. I'm writing this from my gate, happy to have arrived at the airport on time:)

Elinor I.

Feb 09, 2018

Arrived with my right arm in a cast, so I really appreciate the help with suitcases and loading/unloading the luggage. This seems to be standard for them, but not the case at other lots I had used. I also used the valet parking option which came at a surprisingly good price, just a tiny extra, so I recommend that as well.

Marc C.

Feb 07, 2018

At $10.75 per day the service couldn't be better, I arrived late at night but lots of staff were on site and very energetic and friendly. Just minutes from the airport, no risk at all, certainly not in terms of safety. I'm sure I'll park here again, hope the service is always the same :)

Thomas G.

Feb 05, 2018

Services around airports have been declining rapidly, in my opinion, and I'm happy to see Park N Go. It is still not one of these. Used it a year ago and again last Friday, impeccable service both times. Friendly staff, helps with luggage, fast transfer. Hope they keep it up!

Michael E.

Feb 04, 2018

My daughter's been using it so I parked here last week before flying out, perfectly satisfied. Kind staff, they take your details right away, no time wasted on chit chat or waiting for things to start happening. The shuttle bus arrived in a few minutes, and got me to the airport in another few minutes. Surely worth the (pretty low) price!

Will D.

Feb 03, 2018

I recommend the valet service, very efficient and almost the same price as self-park. You can book online and use their online support if you have any concerns, another big plus!

Steve L.

Feb 02, 2018

5 stars for sure! Great price and just a couple of minutes from the airport, couldn't be better!

Harry L.

Feb 02, 2018

Parked for 13 days, paid for 12 (there are discounts if you park for more than 10 days), was impressed with the speed of dropoff and pickup, and with the service on the whole, super professional. The location is almost next to the airport, and there seems to be plenty of space, though it's possible to book online just in case. They'll see me again :)

Tim F.

Feb 01, 2018

The shuttle buses are not exactly new, but perfectly comfortable and they get you to the airport in a few minutes. Used them twice, both drivers were just wonderful, always helped me with luggage which is a great plus if you have a bad back.

Cedric C.

Jan 31, 2018

Park N Go is the best airport option, right next to the airport, affordable and quick. Check the long term discounts, there seem to be many, plus you can become a frequent parker for special offers yay (haven't tried that yet myself) :) Not more than half an hour spent on drop-off and ride, so you don't lose any time :)

Pauline T.

Jan 29, 2018

Quick and easy, like it should be. Leave the car, pick up a yellow slip, board the shuttle (25 minutes total in my case, was a Thursday afternoon). Upon return you can call or text, may need to wait a few min when you exit (in my case, 10 minutes, but it was a Sunday). Hope the review helps, it's a park' n' go I always recommend.

Don T.

Jan 27, 2018

I started parking here just due to the price (about $6 per day, with benefits for long-term parking), but now it's more about the service and the speed. Their valet parking works great, and the shuttles are constant, never had any glitches in 2 years now.

Anna T.

Jan 26, 2018

I got here at 3 am on the windiest night in like, history, but the staff is so pleasant and cheerful, helped me with the luggage and issued my ticket in no time. Very little time spent waiting in the horrid weather, they took my details and the shuttle seemed ready. 5 minutes ride to the airport, a great deal on a whole.

Josh M.

Jan 26, 2018

Been using their frequent parker programme, recommended if you often travel on business. The place is just as safe as any airport parking, CTTV cameras and covered areas, and literally minutes from the airport

Marcus I.

Jan 25, 2018

Three reasons to use it: 1) speed, 2) friendly staff 3) price. Meaning, half an hour from drop-off to the airport max, all at about 6-7 dollars daily, with smiling staff and cute complimentary items such as cold water to take with you.

Cee Jay I.

Jan 23, 2018

Found it online by a stroke of luck, while merely checking the airport parking prices. Well, these prices are lower, significantly lower for long term parking :) and now that I've used them I can confirm they are as close to the airport as they claim to be. Only took me a couple of minutes on the shuttle, and the shuttle was ready when I arrived.

James I.

Jan 21, 2018

I've been using their long term parking benefits for a while, as well as the frequent parker option. It saves you quite a bit of money if you travel often. The parking is just 2 miles from the airport, so the shuttle ride takes you in no time. I like the friendly staff who will answer all your questions, not like at some other places I've parked.

Val S.

Jan 20, 2018

Leaving my 5 stars from the airport as it's the first time I've arrived early :) :) :) Drop off was really fast, the guys had everything under control; they helped with luggage and all. I was all set in a matter of minutes, and the shuttle bus took like one minute to the terminal :))

Katrina S.

Jan 20, 2018

Let's face it, flights are a nightmare as they either mean some poor soul dropping you off and picking up at the airport, or you have to figure out what to do with the car and then worry about it all the time while you're away. I had my car broken into at an official parking three years ago, so for me at least it is a nightmare. With Park N Go, however I've become a bit more negative in this respect. Their lot is well lit and monitored with cameras constantly, so the risk of incidents amounts to zero. They are also very near the airport, and the shuttle takes a few min to get there. Used them 3 times already and I think I'll continue to, looks like the best CLT option especially for long-term.

Dennis M.

Jan 19, 2018

I booked a spot online it was all plain sailing when I arrived. Affordable valet parking with polite and helpful staff, just minutes from the airport. Waited just three minutes for the shuttle, and it was at the airport in minutes again. Very satisfied, I happily recommend it.

Hopper T.

Jan 17, 2018

Sincerely recommended over the airport parking, especially if you want to use the valet offer – better valet service at a lower price. Fast and friendly service, $14.90 for two days, almost next to the airport, can't get much better if you're flying out :)

Kasey E.

Jan 15, 2018

I was struck by the speed and simplicity at drop-off, and then upon arrival we literally waited for 10 seconds for the shuttle to appear! Use Park N Go to save time and money, hope they keep up this kind of service. Right next to the airport, long-term parking, but cheaper and with better service :)

Bob A.

Jan 14, 2018

Better than airport parking in my opinion, especially if you park for a longer period so the price makes a difference.

Will H.

Jan 13, 2018

I have nothing but only good words for Park N Go. Been using them for years now, always the same friendly service and quick dispatch to the airport. Yesterday, I had another fantastic experience, so I had to leave a 5-star review!

Morris T.

Jan 13, 2018

Safe, covered parking, just a few minutes from the airport, I was very satisfied.

Janet L.

Jan 12, 2018

Right next to CLT long-term airport parking but cheaper. Plus cheaper valet, plus discounts for long-term parking. Parked here during the holiday season, no wait and no issues finding a covered spot. Paid $40.50 in total for six days, though seem to have lots of discounts too, not sure how long you need to park to use them. Anyway surely a good experience.

Vic P.

Jan 12, 2018

After trying two lots that were full to full capacity (okay, it was holiday time, but I hadn't planned this), I found this one online and booked immediately. They seemed to have plenty of free space and were very courteous and helpful. I'll surely use it in the future.

Boris R.

Jan 10, 2018

My first Park N Go ever :) But they were so helpful in online support first, and then on the site. Helped me with the luggage at all, gave me my ticket and explained everything; I even got a water bottle for free :)

Dean R.

Jan 09, 2018

I've been using Park N Go and couldn't be more satisfied. Efficient service, quick links to the airport, something that you can rely on. If you travel often make sure you use their discounts, I've been collecting the Frequent Parker Points (for every 10 days of paid parking you get 1 day for free) which has paid off over time :) The daily price is really good anyway, at $6 per day

Chris M.

Jan 09, 2018

Loved the efficiency of it all, you're ready to hop on the shuttle in a few min. Couldn't be quicker if you're on your way to the airport, 5 min for drop-off, 3 minute shuttle. The free parking days after 10 days of parking, and the complimentary water bottle, are all nice touches :)

Emile G.

Jan 07, 2018

A good CLT parking option, at a much better price than at the airport. And it's like, a minute further away :) The staff is super cool and helpful, so that's another plus :)

Mary N.

Jan 06, 2018

Had to pick up a colleague from Holiday Inn, and he had heard of a nearby Park N Go, so we gave it a go :) I was very satisfied with the service, all was quick and smooth and the ride to the airport is real short.

Kathryn C.

Jan 04, 2018

I like the fact they pick you up RIGHT from your car, great if you're in hurry or the weather's not too enjoyable :) Also, very close to the airport, the shuttle ride takes just a couple of minutes. An excellent service at an excellent price, plus Free Parker program that offers one free day if you rent for 10 days or more.

Gerard L.

Jan 03, 2018

Found them while pretty randomly searching online for a parking place near the airport but not at the airport. I think this is the closest parking to the airport, and it only costs $6 per day. Their online reservation and payment are simple and they are ready for you when you arrive, so you can rely on them.

Raymond B.

Jan 02, 2018

No need to use the airport parking, this is much cheaper. It will only take you like 20 min longer. The shuttle to the airport is regular and it gets you there in 10 minutes or so. The price is much better than at the airport, especially if you park for more than a couple of days. Try the valet parking, great price for it! :)

Dee P.

Dec 31, 2017

It was raining like hell when I got there, but the staff is very helpful and cheerful. It helped me with the suitcases in the rain, helped me find a covered spot for the car and issued my ticket real quick.

Johnny K.

Dec 29, 2017

When you park you just take a free bus to the airport. It struck me as a very safe place, professionally secured and monitored with cameras, so you've nothing to worry about after you leave your car.

Steve G.

Dec 28, 2017

Overall good service with parking just minutes away from the airport, recommended.

Victor A.

Dec 27, 2017

The shuttle driver (Mike, or Mark? Sorry I forgot :) was just wonderful, helped us with all our suitcases, really good service overall. Also just next to the airport almost, just a couple minutes ride, and the bus is comfortable. Will be coming back for sure.

Barkis J.

Dec 26, 2017

They help you with the luggage and can park for you if you want. The airport is right next door and the shuttles are constant, so you don't waste any time.

Emily N.

Dec 25, 2017

Best parking so far, reasonably priced and just five to eight minutes to the airport depending on your terminal. I never had to wait for the shuttle bus for more than 5 minutes, though I always travelled on weekdays, but I can say the staff is really efficient.

George N.

Dec 25, 2017

Last week I drove in from Ashewille, was in quite a bit of rush, meaning super late, but parking was surprisingly fast. The staff knew what they were doing and they were very helpful, helped me load the luggage onto the bus which surely speeded things up. The shuttle ride took only a few minutes, luckily I made it to my flight :)

Don J.

Dec 23, 2017

Good price, good service, less than 10-minute ride from the parking to the airport.The driver unloaded all my bags so I didn't really have to do anything, which is my kind of thing :) They'll be seeing me again :)

Kyle P.

Dec 22, 2017

The drop-off process is really quick and you're literally straight on the shuttle bus. The ride takes just 10 minutes or less, so you waste very little time. Typically I spend 30 minutes max from the very arrival at the lot till arrival at the airport. I tend to travel on weekends so you get the picture. Also a pretty good price, especially compared to the airport parking.

Taylor E.

Dec 21, 2017

You can book online, but they told me there was no need to reserve when I called (weekday). Indeed it wasn't crowded; plenty of spots, and the staff were ready take my details. Got the ticket (and a complimentary bottle of water yay) in no time. Also pretty close to the airport, I think less than fifteen minutes on the shuttle.

Mark I.

Dec 20, 2017

Love their valet parking option, the only place where this is affordable :)

Paul E.

Dec 20, 2017

The place is right next to the long-term airport parking and is just as safe, well lit and monitored by CCTV 24/7. Used it twice, happy with the service at both times. You can book online to save time, but they're pretty quick anyway.

Darryl L.

Dec 20, 2017

I use this place often. The service is quick and the staff is friendly. They offer both covered and uncovered spots, for me this is great as I often travel in winter months and don't like to leave my Toyota baby in the open. Good discounts if you park for more than a week, but some are not seen on the site – make sure to ask the staff!

Louie G.

Dec 19, 2017

Used Park'N'Go last week, totally happy with experience. The team is highly professional and the service is quick, they give you a yellow ticket in a few minutes, no crowds or waiting (at least when I was there, though it was Wednesday morning). The bus takes you to the airport, not the fastest ride but 10 minutes to the airport is just fine, esp. as their price is much better than the one directly at Charlotte Intl.

Ran B.

Dec 17, 2017

An excellent option for long term parking, at just $6 per day... I also got a one day parking free as I parked for 12 days, not sure if this is a constant offer.

Tina N.

Dec 16, 2017

It was snowing like hell so I was glad they had covered spots to choose from. Got right on the bus after parking, the speed of it all is another plus. Will use it again.

Cecil T.

Dec 14, 2017

Had tacos at Miguel's, dropped off the car and got to the airport in minutes, such a good day when you have a good airport spot to park in :) No, seriously, very good service at an affordable price, and very quick link to the airport. We'll be making Miguel's and Park N Go a travel tradition :)))

John S.

Dec 13, 2017

I fly out often from Charlotte Intl. But only discovered this place last year. Been using it since, five or six times already, never had any issues. The staff is always helpful, and they are QUICK. Unlike many other places of this kind. The bus shuttle ride takes under 15 minutes, very convenient overall.

Warren T.

Dec 11, 2017

Got here at 4 am, was greeted by friendly staff, dropped off the car and hopped in the shuttle bus, all in a matter of minutes. Totally recommended it to my fellow mates.

Shelby L.

Dec 11, 2017

Safe and quick parking lot right next to the airport loved it :) I sincerely recommend their valet service to save time (just a bit more expensive than the regular price, but way cheaper than the business valet at the airport). Thanks for your help, and the water bottle!!! Kindest service ever! :) And just a stone's throw from the airport; don't use the cold expensive airport parking :))

Tom Q.

Dec 10, 2017

The service at Park 'N Go was impressively fast, which was great as I was already late and would've missed my flight if they hadn't been so awesome :) The good thing is that the airport is pretty much next door, I thought it was farther. I left the car in a covered spot (you can also choose uncovered if you prefer). They gave me a bottle of water for free before I got into the bus too :)

Celia T.

Dec 09, 2017

I like the simplicity of online booking, it was my first time at Park n Go so I also used their online support chat, another great thing if you want to check everything before you get there. Very fast, since the parking is right next to the airport's long term parking, plus the service is really quick. A great price for this kind of service.

Grace S.

Dec 08, 2017

I expected it to be more hectic on a Friday night, was happy to see they had added to checkout lines, everything went really fast. Got my yellow slip and hopped on the bus that got there immediately. The staff were all polite, and gave me a bottle of cold water to take with me

Anna A.

Dec 08, 2017

Been using Park N Go for a while now, my favourite for three simple reasons: fast checkout, constant shuttles, right by the airport. Some shuttles could do with a bit more maintenance, but these three things are what matters for airport parking, not the couple of minutes you spend on the shuttle.

P.J. O.

Dec 07, 2017

I used to bug my husband to drive me to the airport every time until I found this spot. Park 'N Go is literally next to the CLT parking lot, the staff is friendly, they help you with luggage and everything else, and you're on your way immediately. The shuttles seem to run constantly. Plus, the price is pretty reasonable. I recommend it over asking other for favours of driving you to the airport and picking you up :)

Mirco G.

Dec 06, 2017

$6.5 is the best daily price I've found (and I have tried out quite a few lots). Last time I dropped the car off in a matter of minutes, waited for the shuttle for literally one minute... Pick up was simple and fast as well, texted them and they arrived in no time. Very relaxed and no fuss, at a great price too. Probably a top choice in Charlotte.

Jake A.

Dec 04, 2017

Drop-off was simple and quick, they gave me a yellow card with all the details of car zone for pickup. The staff was friendly, helped with the suitcase, and gave me a bottle of water for free as the day was really hot. I found this pretty sweet. Similarly easy when I got back, paid $49.95 for 7 days, and a pretty good deal I'd say.

Betty J.

Dec 04, 2017

Park 'N Go is right next to the long-term lot of the CLT airport, and you get the same valet service for a lower price. Friendly staff, good service, no waiting time for the shuttles as they seem to run constantly – parked here 3 times by now, the shuttle always arrived in less than 2-3 minutes.
Best Price Guarantee!
Book Now
Free + Easy Cancellations