Park 'N Go 1101 Eller Drive, Fort Lauderdale, Florida United States 33316

Compare rates
Nearby parking lots

Location

1101 Eller Drive, Fort Lauderdale, Florida United States 33316

Area

.
Fort Lauderdale-Hollywood International Airport, FLL parking

Phone
Parking lot information
Park 'N Go is located just 2.0 miles from Fort Lauderdale-Hollywood International Airport, and offers travelers everything they could possibly need, for long-term parking. Using their easy-to-use website, you can book and pay for your space in just a couple of minutes, and enjoy excellent discounts off of daily and weekly rates! Daily rates start at $10/day and weekly rates start at $60/week. Be sure to book online to bring your daily rate down to $8.50 or your weekly rate down to $51.00!
In addition to our excellent facilities, we offer additional perks, such as our Frequent Parker Program, which allows you to earn points for each day of paid parking, toward free parking! You are able to sign up for this program very quickly and easily, through the Park 'N Go website. It takes no time at all! There are also corporate accounts that can be setup through Park 'N Go. The application can also be filled out online, and a manager from the company will contact you shortly after receiving your application.
Some of the incredible services offered at Park 'N Go FLL, include, luggage assistance, instant shuttle service, online prepaid reservations, corporate rates, and complimentary jump starts, should your vehicle need one, upon your return. We all know how fussy vehicles can be once they've sat for a while!
As soon as you arrive at our Park 'N Go, our friendly attendant will be waiting to greet you and direct you to your parking place. Once you've parked your vehicle, our shuttle drivers will pick you up directly at your vehicle, and take you straight to your desired terminal. Please leave the luggage handling to us. We're happy to assist you, and when you return, we'll pick you up at the airport, and drop you off right at your vehicle. Allow us to load up your luggage for you.
This is a seamless, safe Fort Lauderdale-Hollywood International long-term parking experience, and we're looking forward to wowing your with our incredible facilities and service. Let us help to make the beginning and ending of your next big adventure some of the most memorable, and we'll help you get your trip off on the right foot, and help you get settled back in, once you return.
If you are looking for great parking deals, click here to Compare and Reserve parking at FLL Airport.
Shuttlefare.com is the #1 resource for finding and booking shared ride and private airport transfers around the World. You can pre-book / schedule a pickup at over 1000 airports and 10s of thousands of locations easily on your phone or desktop. Sort by vehicle preference, whether you have 100 people or it's just yourself, Shuttlefare can make travel so much easier and save you money by comparing top operators before your trip.
Save on daily and weekly rates, when you book online!
Nearby Attractions
Fort Lauderdale-Hollywood International Airport (2.0 miles)

Services, features and add-ons
Gated lot

Day parking offered

Night parking offered

Self parking

Luggage service

Complimentary shuttle service

Find nearby parking in Fort Lauderdale »
Key Details
Guarantee Your Spot Free + Easy Cancellations
How to park at this facility
ENTRY PROCEDURES
Please show your InstaPark Pass to the attendant for validation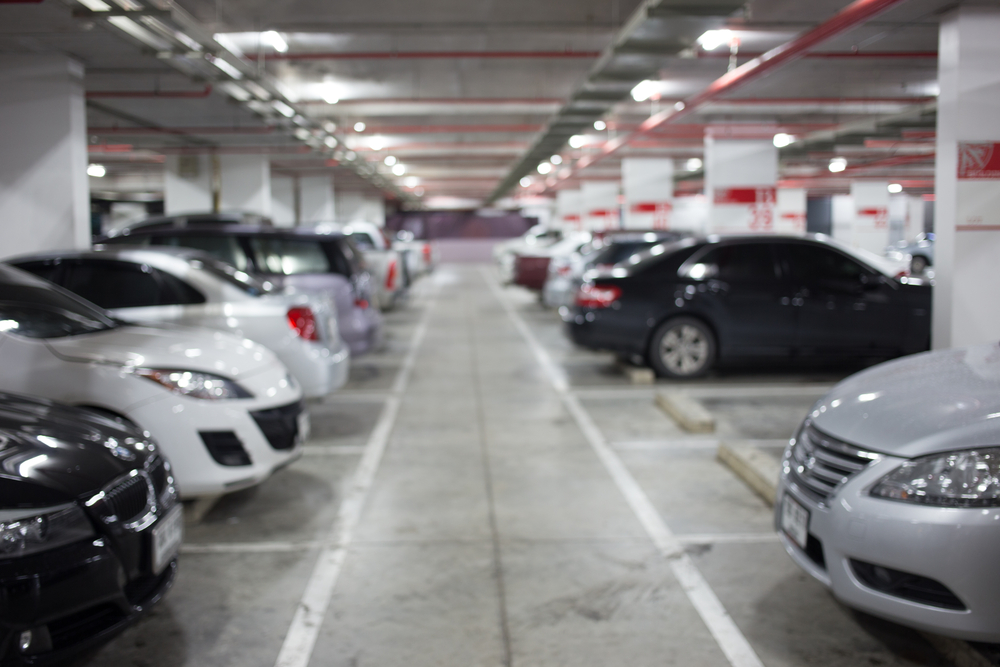 Parking location and directions
1101 Eller Drive, Fort Lauderdale, Florida United States 33316
Directions
Interstate 595 East to Park N Go Fort Lauderdale - Airport
Get on I-595 E, and head northwest
Make a left toward FL-84 East, and turn right
Stay left and merge onto I-595 East, via I-95 ramp
Take I-595 East to NE 7th Avenue, Dania Beach
Take NE 7 Ave exit from Port Everglades Expressway, and merge onto I-595 East
Follow signage, and keep going onto Port Everglades Expressway
Take NE 7 Avenue exit to Port Everglades/International Airport
Keep going on NE 7th Avenue, turn left onto NE 7th Avenue
Turn left onto Eller Drive
Park N Go Fort Lauderdale - Airport will be on the right
Interstate 95 Express North to Park N Go Fort Lauderdale - Airport
Interstate 95 Express
Miami, FL, USA
Take I-95 N to NE 7th Ave in Dania Beach. Take the NE 7 Ave exit from Port Everglades Expy
17 min (17.2 mi)
Go north on I-95 Express (toll)
Exit toward Florida Turnpike/FL-826, and merge onto I-95 North
Stay left and take exit 24 to Port Everglades/Fort Lauderdale-Hollywood International Airport
Merge on I-595 East, follow signage and continue onto Port Everglades Expressway
At NE 7th Avenue, exit to Port everglades/International Airport
Continue down NE 7th Avenue
You will reach Park N Go Fort Lauderdale Airport
Park 'N Go prices and rates
Daily rate
Day rate
$10.50 / day
Grace period: 0 hour
Customer Reviews
Customer Reviews (0)
Best Price Guarantee!
Book Now
Free + Easy Cancellations