Park 'N Fly 160 Produce Ave. S., , California United States 94080

Compare rates
Nearby parking lots

Location

160 Produce Ave. S., , California United States 94080

Area

San Francisco International Airport, SFO parking

Phone
Parking lot information
Among the many long-term SFO parking options in the area, none stack up to San Francisco Park 'N Fly! It's just a few miles from the airport and we provide some of the best customer service in the city when it comes to airport parking. We offer great customer service, affordable prices and even extras at no additional cost like valet parking. Stay here once and you'll make this your regular airport parking lot!
Our SFO parking lot offers our customers the very best in door to door shuttle service 24 hours a day, 7 days a week. A shuttle will arrive at your car within 5 minutes to drop you off at the terminal, and the same when you return. The attendants are there not only to help you check in, but to assist in loading your bags onto the shuttle bus so that you have one less thing to worry about.

Not only do we offer premium parking, but you can also have your car washed at some extra cost so you can return to a clean car once your trip is over. This is much more than what many other lots in the area offer.
This is hands down the closest parking lot to the airport not to mention the safest. You can have peace of mind knowing your car will be safe and secure. We offer a gated lot with plenty of security, lighting and cameras around to keep everything in order. Our staff are well-trained and take the safety of the cars in the lot very seriously.
We also offer a frequent parker membership program in order to give our customers some added value, offering monthly specials and discounts to help you save money, and parking quicker.
Reserve your space easily and in advance by choosing the date and time you want to check in and check out so that you know it's already taken care of before you arrive. This is much better than trying to look for parking once you arrive in the vicinity. At San Francisco Park 'N Fly, we want you to have less reasons to worry and more reasons to smile!
Don't wait or this deal might pass you by, book your parking spot quickly and easily.
Nearby Attractions
San Francisco International Airport (3.9 miles)

Services, features and add-ons
Security guard
Video surveillance
Offer day parking
Offer night parking
Shuttle bus service
24 hour access
Valet parking
Car wash
Frequent parking program
Find nearby parking in San Francisco »
Key Details
Guarantee Your Spot Free + Easy Cancellations
How to park at this facility
ENTRY PROCEDURES
Please show your InstaPark Pass to the attendant for validation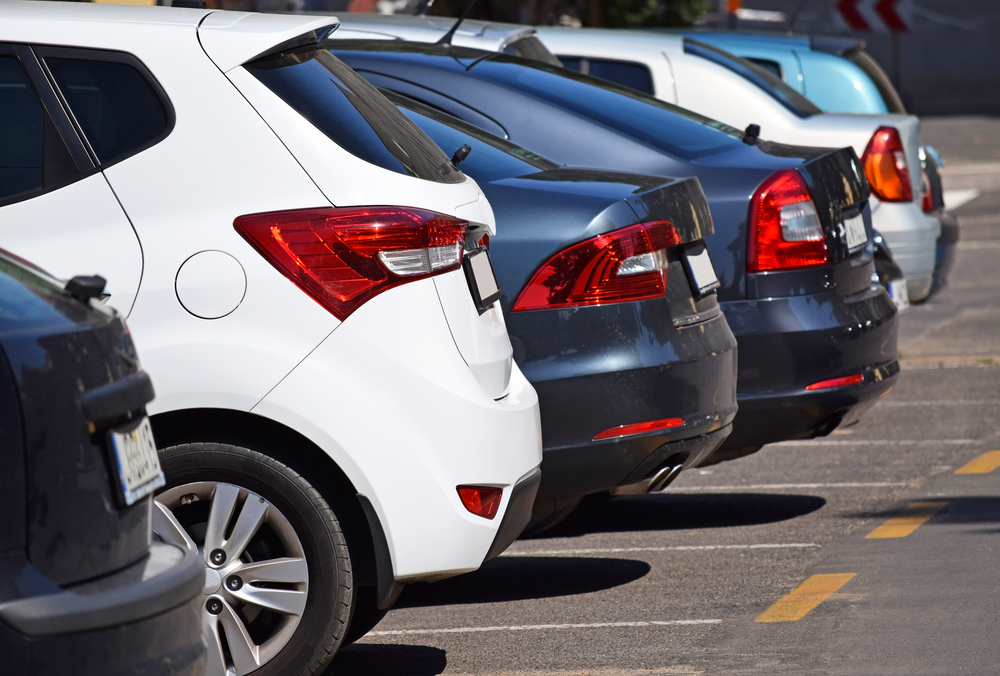 Parking location and directions
160 Produce Ave. S., , California United States 94080
Directions
Directions from San Francisco International Airport (SFO)
Head northwest
Keep right
Follow signage for McDonnel Rd/International Terminals
Keep left
Follow signs for International Terminal and merge onto Airport Access Rd
Keep left and make a slight left onto International Terminal Arrivals Level
Keep left to remain on International Terminal Arrivals Level
Keep right and take the ramp to US-101 N
Keep right
Follow signage for U.S. 101 N/San Francisco and merge onto US-101 N
Continue for 1.7 mi
Merge onto US-101 N and continue for half a mile
Take exit 424 for So Airport Boulevard
Stay in the right lane, and merge onto S Airport Blvd (signs for Produce Avenue)
Make a left to stay on S Airport Blvd
Make another left onto Produce Ave
Your destination will be on the right
Directions From Bayshore Freeway
Head south on US-101 S
Continue for 4.4 miles
Use the exit 424 toward South Airport Boulevard
Make a slight left onto Produce Ave (following signage for Airport Pkwy)
Your destination will be on the right
Directions From Junipero Serra Freeway
Head northwest on I-280 N and continue for 12.3 miles
Exit at 43B for I-380 E toward San Francisco International Airport
Stay on I-380 E for 1 mile
Exit at 6B-7 to merge onto US-101 N toward San Francisco
Continue for 1.1 miles
Exit at 424 for So Airport Boulevard
Merge onto S Airport Blvd (signs for Produce Avenue)
Make a left to stay on S Airport Blvd
Make a left onto Produce Ave
Your destination will be on the right
From San Jose
Get on ramp onto CA-87 N via Notre Dame Ave.
Merge onto CA-87 N and continue for 2.8 miles
Exit at 9B to merge onto US-101 N toward San Francisco
Continue for 34.0 miles
Use exit 424 for So Airport Boulevard
Merge onto S Airport Blvd (signs for Produce Avenue)
Make a left to stay on S Airport Blvd
Make another left onto Produce Ave
Your destination will be on the right
Park 'N Fly prices and rates
Daily rate
Day rate
$18.95 / day
Grace period: 0 hour
Customer Reviews
Customer Reviews (85)
Yvette G.

Mar 12, 2018

Would have liked to wait a little less for the shuttle to pick me up on the night of my return, but other than that, my whole experience with Park and Fly SFO was great! I love that they focus so heavily on security.

Bryce K.

Mar 12, 2018

I've never had a problem with Park and Fly, and their SFO lot is no exception. Their security is fantastic and their parking stall markings are clear and visible.

Stephen S.

Mar 11, 2018

Only had to wait 10 minutes for a Park N Fly bus to pick me up from the airport after midnight. Just needed to call and they were on their way. :D

Beth J.

Mar 09, 2018

If you can find coupons for Park 'N Fly then using their service. It will definitely be worth it. Even without coupons, long-term parking is much cheaper here than at the SFO parking.

Rachel E.

Mar 08, 2018

The staff at Park 'N Fly is incredible! They didn't fuss or charge extra to pick me up from the airport and fetch my ID that had fallen under my car seat. There were 2 shuttles available at the time so I managed to fetch my ID and be back at the airport in just over 20 minutes.

Kurt E.

Mar 07, 2018

Park 'N Fly SFO is super affordable, considering their attendants are welcoming and properly trained, and the security cameras and lights are in top condition. I plan on using them for all my future flights at SFO.

Joy F.

Mar 05, 2018

The shuttle drivers are courteous and helpful, and handle themselves well in peak holiday season traffic at the airport. I felt very comfortable being driven by them (:

Henry O.

Mar 04, 2018

The shuttle driver was very accommodating to our schedule and got us to the airport as quickly (and safely!) as he could. He was also a great help with unpacking our luggage, as was the driver, on our return, with packing.

Liam O.

Mar 02, 2018

I've never used this type of service before so I was unsure what to expect. The parking squares were a bit small for my truck but the shuttle driver who followed behind me helped guide me into the spot. That's my only problem with the lot, otherwise, the service was fantastic and the security looked pretty tight.

Jason P.

Mar 01, 2018

Park 'N Fly have the best facility. The lot is in tip-top condition and there is plenty of space to park my car without having to panic about knocking into someone else's.

Wendy C.

Feb 27, 2018

Traveling is usually so stressful with my arthritis, as lugging around heavy bags can be so tiring on the joints. Thankfully, Park 'N Go removed that problem from my trip, as the shuttle service collected me and my bags at my car and took me straight to the airport entrance. I was also given door-to-door service on my return, as I was fetched straight from the terminal entrance and taken to my car, where I was again assisted with packing my luggage.

Marion E.

Feb 26, 2018

I am very pleased with service at Park 'N Fly. The facility is near to the airport so there isn't any need to rush and the whole check-in process is smooth sailing as well. I was given complimentary water on my way to the airport and some handy luggage assistance.

Scott H.

Feb 25, 2018

The Park 'n Fly facility being so close to the San Fran airport is so convenient. It's less than 4 miles away from the airport so the drive is less than 10 minutes. Not having to push my luggage from airport parking to the building is also a nice bonus, as we're dropped off on the doorstep at the airport gates.

Carol S.

Feb 23, 2018

The entire Park N Fly process is hassle-free and eased my mind that my car was in trustworthy hands. The price might be a on a higher side, but compared to other parking lots in the SFO area, it seems to be the normal price. And after taking to mind their speedy shuttle service and high-tech security, their service is actually decently-priced.

Gary P.

Feb 21, 2018

I had lost my receipt during my trip, and was very concerned that it would cause a huge delay. To my surprise, the whole issue was actually far from an issue. The Park 'N Fly staff understood and had everything straightened out fairly quickly.

Cynthia N.

Feb 21, 2018

Our flight arrived early so we thought we'd have to wait for a Park 'n Fly shuttle to be made available to us because of how busy the company gets during the holidays. But just to try our luck we contacted the company and asked them if they could send one over a bit early for us. They said it was no hassle at all and within minutes there was a shuttle waiting for us outside the airport terminal.

Milly B.

Feb 20, 2018

Because Park 'N Fly are so close to the SFO, the drop-off and pick-up took less than 10 minutes. We were also picked up and dropped off right by our car so there was no walking necessary.

Keri-lyn A.

Feb 18, 2018

My trip was 18 days, so it was not a huge surprise that I returned to a dead car battery. The Park 'n Fly staff were a great help and wasted no time in getting me on my way.

Lisa Z.

Feb 16, 2018

We reserve our spot online in advance to avoid the holiday rush. The system was easy to use and the whole process ran very smoothly.

David L.

Feb 16, 2018

Thank you Park 'n Fly! Your SFO staff is wonderful people, who did their best to give me peace of mind that my vehicle would be in good hands for 2 weeks. My car is brand new so I was a bit wary about leaving it in the hands of strangers for so long, but the attendant pointed out all the many cameras to me, introduced me to one of the security guards, and even put the lights on for me to give me an idea as to how brightly lit the facility is at night.

Mickey D.

Feb 16, 2018

The Park 'n Fly facility are well-lit, with a guard on duty at all times. The camera surveillance also puts me at ease.

Tom B.

Feb 16, 2018

Park n Fly shuttle service is continuous, so being picked up at the craziest hours in the morning is possible. The wait can be a bit longer at these times, but not having to walk in the dark to my car is worth the wait.

Jane N.

Feb 14, 2018

Park n Fly shuttles are frequent and timely, and the location is very near to the airport. The drivers also make the process a lot faster by following us to our parking spot and assisting with luggage.

Barbara L.

Feb 13, 2018

Park 'n Fly certainly offer their customers more than most other similarly priced lots do. I paid a few extra to have my car cleaned while away, and was delighted to return to a spotless car.

Orlando H.

Feb 13, 2018

My last experience with Park 'n Fly SFO lot is worth sharing. I was running late to the airport. While making an online booking, I mentioned this to the operator. The operator paid heed to my issue and asked me to relax. To my surprise, the shuttle came right within few seconds. I was glad to see that they understood my situation. It's always nice to find a company that treats customer as god.

Darrien S.

Feb 11, 2018

I was satisfied with the service I received at Park 'n Fly SFO branch. The staff appeared trained in making the whole process quick and effortless for the customer. I recommend making an advance payment online so that there is less to do on the day of your trip.

Keaton B.

Feb 09, 2018

I'm always running late for my flights, so I was thrilled to find Park 'n Fly that allows me to book my spot in advance and get all the paperwork and security checks out of the way. The shuttle service is also fast and got me to SFO with stress-free minutes to spare.

Chris C.

Feb 07, 2018

Park n Fly SFO has the best security. Their video surveillance proved useful to me even after my trip. On my way home from the lot another driver bumped into me, denting my rear end. They claimed that the dent was already there and not their doing, but I was able to use the footage from the PNF lot to show that my car was undamaged just 20 minutes before the accident. The Park n Fly staff was so willing to help at no extra cost. I highly recommend this company as they truly do care about the customer.

Malcolm G.

Feb 07, 2018

I had heard that Park N Fly gets crazy busy during the holiday season so I was a bit doubtful about using their service. After being gifted a coupon, I thought I'd give them a try. I'm so glad I did. The attendants are all so friendly and are clearly trained in providing the best service. The coupon gave us free valet service, which was a huge help as the lot was brimming with cars and I usually panic in such circumstances.

Selene W.

Feb 06, 2018

Since their upgrade, Park n Fly has been super busy and a lot more expensive than I'm used to. I would think that their upgrades would have included more shuttles and drivers during the holiday season, but after having to wait 25 minutes to be picked up from SFO, I seriously doubt they were prepared. However, I do understand that airport traffic can be madness during the holiday season so it can take a bit for the shuttle to reach the terminal. But this should surely be solved by having more shuttles waiting at the SFO.

Isaac I.

Feb 05, 2018

In my experience, having to stop at an off-site parking lot can be frustrating, especially when running late for a flight. Thankfully, Park n Fly is only a 10 minute drive from the airport and the whole check-in process is quick if you reserve and pay online. I'm even helped with my luggage and given bottled water. Not an inconvenience at all!

Oscar S.

Feb 03, 2018

A few reviewers on here have complained that Park n Fly SFO does not have enough shuttles or drivers, but my experience was the exact opposite as I only had to wait 5 minutes for a bus to roll up. This might be because my flights were during the day, so I can't really speak for those traveling at night.

Will O.

Feb 02, 2018

The shuttles are new and clean with no ripped or dirty seats and plenty of space for massive luggage. This was a surprise after seeing how busy they get. I'm definitely going to give their car wash service a go next time.

Cindy I.

Jan 31, 2018

After traveling for over 15 hours, it was a major relief to see a Park n Fly shuttle waiting outside the terminal. The whole process from there was quick and we were in our car homeward back in less than 20 minutes.

Vincent J.

Jan 31, 2018

The long term prices are a huge save compared to parking at the San Francisco airport. Booking is easy and quick and can be done online to save time wasted on the day of your flight. This is definitely a plus.

Oli J.

Jan 29, 2018

My only qualm with Park n Fly is how busy they are. As their business continues to grow, the company should consider investing in more shuttle buses so it's not as cramped, and more parking space so it's not a tight squeeze.

Jacob C.

Jan 28, 2018

I'm yet to have a bad experience with Park n Fly. Their staffs have always been so welcoming and organised, giving me a pleasant start to my trip. They even throw in some bottled water on the shuttle ride to SFO.

Marvin A.

Jan 28, 2018

I was not in the mood for paperwork before or after my flight, so I reserved my spot online. The whole process was quite speedy because of that and how well-trained the Park n Fly staff is.

Gareth L.

Jan 26, 2018

Park 'n Fly are a bit on the expensive side, but for good reason. Their recent upgrades to their buses and the excellent quality of their lot are worth the price increase. They do get a bit busy though, so increasing their number of drivers or shuttles might be helpful in pushing them to 5 stars.

Chrissy A.

Jan 24, 2018

Parking with Park n Fly was a great decision. I'd heard of a car theft in my neighbourhood while I was away. If I'd settled on a taxi and left my car at home, I'd have spent the rest of my trip panicking. The heavy security at Park n Fly lot really calmed my mind.

Shaun K.

Jan 23, 2018

I loved that we were picked up by the shuttle at our car and dropped at our car on our return. The lot is quite big and confusing so it would have taken us a while to walk around ourselves and find our spot. The driver on our ride to the airport was so helpful with our heavy luggage and managed to get us to SFO on time with minutes to spare before check-in closed. This was before he even knew he'd get a tip!

Alan E.

Jan 21, 2018

I can't think of anything bad to say about Park n Fly. Their lot is secure with surveillance footage, bright lights, and security guards. Their staff is also well organized and seems very trustworthy.

Suzie P.

Jan 20, 2018

The whole process went faster than I had expected. As soon as I collected my luggage I texted the number given to me and there was a shuttle waiting outside when I walked out. After a tiring trip I was happy to be back in my own car 20 minutes after my flight arrived and on my way home.

Steve J.

Jan 18, 2018

Park N Fly provides very fast and professional service. I hope to use them again at some point. The weather was a bit rough while I was away, so my car was dusty after my 12-day trip. I might consider spending the extra cash I'd have spent on airport parking on Park N Fly car wash service.

Juanita I.

Jan 18, 2018

My experiences with Park N Fly have always been 5 stars. The responsible team of customer care informed me about the shuttle getting delayed for 20 minutes. I understand that they're busy, so I used the loo and had something to eat quickly in the meantime. The customer care team kept me in a loop and the shuttle arrived right within 15 minutes. Happy to take their service.

Bob J.

Jan 18, 2018

I had been wary of using a parking lot, considering the inconvenience of having to stop and check-in with the service before going to SFO. But since my budget didn't meet the airport parking fees, I had to settle for Park n Fly. Everything ran smoother than I expected. They do get a bit busy, however so I had to wait 5 minutes for their shuttle to pick me up on my return. Besides the weather being a bit chilly, waiting wasn't as bad as I got to relax for a bit.

Catelyn N.

Jan 16, 2018

We are right on time and the credit goes to Park N Fly! Me and my husband are really impressed. It is amazing to see how much pains they are taking just to keep our cars safe and secure. Worth the price!

Teresa G.

Jan 15, 2018

Park 'n Fly are pretty prompt when it comes to taking us to and from the airport. Although they are constantly full of passengers, the shuttles we rode in we're all clean. The drivers are also friendly and courteous with luggage assistance and guiding us to the correct check-in areas, so not a minute on our schedule is wasted.

Joey N.

Jan 13, 2018

When I first saw the cost per day, which doesn't even include tax, I was a bit taken aback. Then I did some research and found that Park n Fly prices are very competitive, especially in comparison with the long-term parking at SFO. Considering that my car is probably just as safe at the airport as it is here, I'd say it's actually a good deal.

Mary W.

Jan 12, 2018

I found Park 'n Fly to be an excellent off-site parking when departing from SFO. The lot is well lit with 24-hour manned security and cameras at every corner. It's a great feeling to not have to worry about my car being jacked, while still having the few extra bucks that would have been spent on pricey airport parking.

Kath F.

Jan 11, 2018

Park 'n Fly is my favourite parking service, because not only are they super -quick and professional, but their lot is in amazing condition and up to the mark. It cost us about $30 more to park for 10 days here. It is totally worth the peace of mind.

Cadence M.

Jan 11, 2018

Unlike other lots that claim to specialize in airport parking, Park n Fly actually does. Their timely shuttle service and less than 3 miles distance to the airport makes their service feel almost exactly like parking at the airport, but at a significantly better price.

Theo F.

Jan 09, 2018

Using Park N Fly puts me at ease during trips away because I know that my car is in safe hands. I've left my car there for weeks at a time, and am yet to have an issue. They have 24 hours manned security and the lot is fully fenced and brightly lit. Parking with Park N Fly provides the same security benefits as parking at the airport but at a much lesser cost. I highly recommend them.

Jeremiah J.

Jan 08, 2018

The security features and efficient shuttle service makes parking at Park N Fly more cost-effective than parking at the SFO. Thought I'd treat myself to a clean car on my arrival, so I paid a few extra dollars for the car wash. Was not disappointed with anything.

Darren C.

Jan 07, 2018

Not sure about the night hours, but PNF's shuttle service during the day is fantastic. I arrived at SFO at midday and saw several of their shuttle buses circling around. This probably makes it possible for them to pick up customers in under 10 minutes. I loved this because it meant my journey to and from the airport was smooth and the initial stop at the lot before the flight, wasn't such an inconvenience.

Sophia O.

Jan 05, 2018

Much appreciated efforts! Staff is very well organized makes the process go smooth. Good Job guys!

Jeremy C.

Jan 03, 2018

After a 10 hour flight, I was in no mood to fill out paperwork and just wanted the comfort of my own bed. At that moment I was thrilled I had used Park N Fly. A shuttle of theirs arrived within minutes and I was back at the lot in 10 minutes. I had paid in advance so I simply needed to have my receipt scanned and then I was well on my way home.

Timothy N.

Jan 03, 2018

Reaching airport has always been a tough one for me. But, going by Park N Fly for the first time made me reach the airport swiftly without taking much time.

Matthew E.

Jan 01, 2018

I have quite a big vehicle so I was concerned about parking being too cramped. To my relief, the parking spaces were not tight at all and I had plenty of space to park without breaking into a nervous sweat. The shuttle ride to the airport was also pretty quick and the driver was super friendly and helpful with luggage.

Roland J.

Dec 30, 2017

Park n Fly is an awesome place to leave your cars while you're traveling. I must say that they specialize in their services. I don't trust any other service besides it.

Louis W.

Dec 29, 2017

We had to call for the shuttle service after midnight, and the wait wasn't longer. Fortunately, the weather wasn't too cold so we didn't mind stretching our legs for a bit as we waited for our next long journey home.

Kevin O.

Dec 28, 2017

I loved that the shuttle was waiting at the curb as soon as we walked out of the airport. It also took us straight to our parking so we didn't have to worry about getting lost or too much walking after an already tiring flight.

Maya K.

Dec 27, 2017

Since I prepaid for the spot, I just needed to bring in the paper with my barcode on it and have it scanned. There were no hassles at all, and the whole process was relatively quick.

Rosanne V.

Dec 26, 2017

The shuttles are very fast during the day but might take a bit longer at later hours. The convenience of not having to walk outside at night makes up for that, however.

Demi K.

Dec 24, 2017

I initially thought the cost was too high for such a simple service, but after scouring the web for a cheaper option, I found they are all the same. I went with Park N Fly because they seemed the most value for money and I was not wrong. The staffs are all well trained, there's always a shuttle available, and the security is plenty.

Kian E.

Dec 23, 2017

The service is quick and efficient. The shuttle followed me as I parked so I could hop straight on and make it to the airport in minutes. No fuss at all!

Rebekah N.

Dec 23, 2017

Despite how busy their lot is, the attendants at Park N Fly are courteous, and the shuttles are frequent and clean. I wouldn't park anywhere else!

Jonathan L.

Dec 21, 2017

What makes Park N Fly my go-to parking lot option, is their 24/7 shuttle service. I'm yet to wait more than 5 minutes for a shuttle, even at absurd hours in the morning. Being driven straight from the airport terminal entrance to my car makes it the safest option for night flights, especially.

Matty W.

Dec 20, 2017

Traveling has always been tiring for me, especially when most of the trip is spent worrying about the safety of my vehicle. So, it was a huge relief to get a recommendation at this parking lot by a friend of mine. It lived up to her praise, with its heavy security, super quick shuttle, and well-trained staff.

Anna W.

Dec 20, 2017

This might be the best shuttle service I've used. Both the departure and arrival pickups are prompt and are available at all airport terminals. The friendly assistance with luggage is a nice cherry on top.

Mike W.

Dec 18, 2017

This was my first time using a parking lot service, and I have no regrets. I was wary at first but soon put at ease after seeing how tight they are on security.

Joanne E.

Dec 18, 2017

With their tight security and nearness to the airport, I wasn't surprised at how busy Park N Fly is. This might be problematic when it comes to the availability of shuttles though. I believe they are in process of adding more shuttles to prevent cramped passengers and long waits in bad weather at night.

Mel N.

Dec 16, 2017

Friendly staff! Heavy security! Super-fast shuttle! I highly recommend (:

Charlie W.

Dec 15, 2017

Was pretty excited to have found a decently priced parking lot, until I noticed that tax isn't included in the fee. Was disappointed but desperate enough to still use them. Park N Fly really does have the best service and closest distance to the San Francisco airport.

Kelly M.

Dec 14, 2017

I used this lot a few months ago and had trouble parking because of how busy it is. So glad I opted for the valet service this time.

Chester B.

Dec 13, 2017

A decent parking lot with very quick shuttle service. Park N Fly is the only name I recommend.

Arthur X.

Dec 13, 2017

Park N Fly is hands down the best parking lot I've used. The attendants are organized and friendly, while the lot itself is heavily surveillance and in tip-top condition.

James P.

Dec 12, 2017

Bit pricey, but considering the quantity (and quality!) of their security, it was a worthwhile the price.

Cathy K.

Dec 11, 2017

Park N Fly lot is in excellent condition! The video surveillance and brightly lit lot put me at ease during my time away. Will definitely use them again.

Gavin E.

Dec 09, 2017

Had a good experience with Park N Fly. I heard the weather wasn't so great while I was away, so I was pleased to come back to a spotless car for just a few extra bucks.

Rebecca H.

Dec 08, 2017

I use Park 'N Fly very often a few years ago, but after their upgrades; the prices are much higher than I feel comfortable with. However, the staffs have always been friendly and helpful when running late for flights, and the lot is definitely safe and secure. For these reasons, I do still recommend Fly 'N Go to friends and family who can afford it. Just wish I could too! (':

Crispin O.

Dec 07, 2017

Felt at ease leaving my car at Park 'n Go, after seeing how efficient the staffs. It felt good to not have to worry about my car on holiday.

Janet I.

Dec 05, 2017

This is a very safe parking lot with tons of cameras and very efficient staff everywhere you look. They are pretty busy, however, so parking can be a bit stressful for newbie drivers like me. Luckily, they do have a valet option that I plan to use next time.

Jamie E.

Dec 05, 2017

The friend who was meant to drive us to the airport had to cancel at the very last minute, meaning we had to find an alternative pronto. Luckily, we heard of Park 'n Fly a while back. The cost was more affordable than I expected, at $51 for three days. With the cameras and lights in all corners, I was glad we'd not just taken a cab to the airport. As our car was probably safer in the Park 'n Fly parking lot than it would have been in our garage.

Daniel H.

Dec 04, 2017

I was convinced my family would be late for our flight but we made it thanks to the Park 'n Fly attendants. Within minutes the shuttle arrived, and all 5 of our enormous bags were packed. True to their word, Park 'n Fly are very near to the airport, which was a great help with minutes to spare before check-in closed. It truly was the best service ever I've experienced at a parking lot.
Best Price Guarantee!
Book Now
Free + Easy Cancellations