Park 'N Fly 2200 N.E. 7th Avenue, Dania Beach, Florida United States 33004
Nearby parking lots

Location

2200 N.E. 7th Avenue, Dania Beach, Florida United States 33004

Area

.
Fort Lauderdale-Hollywood International Airport, FLL parking

Phone
Parking lot information
Located just 2.2 miles from Fort Lauderdale-Hollywood International Airport, Park 'N Fly has everything you're looking for in an excellent FLL parking experience - and then some! Our online rates start at just $8.99/day, and our complimentary shuttle service will ensure that you make it to and from your required terminal quickly, safely and on time. If you're looking for the best rates we offer, be sure to make your reservation online for savings!
If you are looking for great parking deals, click here to Compare and Reserve parking at FLL Airport.
Shuttlefare.com is the #1 resource for finding and booking shared ride and private airport transfers around the World. You can pre-book / schedule a pickup at over 1000 airports and 10s of thousands of locations easily on your phone or desktop. Sort by vehicle preference, whether you have 100 people or it's just yourself, Shuttlefare can make travel so much easier and save you money by comparing top operators before your trip.
Service is a very big deal to us, and we strive to provide the best customer service available! Our shuttle service is offered 7 days/week, and we will pick you up in 5 minutes or less. If you're bringing your four-legged friend with you, we have an onsite Pet Paradise Resort that is no open, and will provide your pet with luxury boarding, grooming and daycare. They'll be waiting for you with their tail wagging, when you return! We'll make sure that your experience is as easy as possible, by providing luggage assistance, as well. We want to help get your trip started on the right foot!
The safety of your vehicle will be the least of your worries when you use our parking services. we offer 24-hour security for all of the vehicles that we keep in our lot. Our lot is well lit, and completely gated, so you can be assured that your vehicle is safe, while you're away. When you return, you can also be sure that we'll get you to your vehicle as soon as possible, with our 24/7 shuttle service. We'll make sure we drop you off and pick you up, safely and efficiently.
Our Park 'N Fly Frequent Parker Club will help you to save some additional bucks when you choose to park with us. We want to make sure that you keep coming back, and in addition to our impeccable service, you'll love the savings you'll be able to receive by becoming a member of our program. Once you prepay for your reservation, you can use the perks offered to you with this program, to enjoy additional ease of access.
For those who are concerned about the elements, and want to give their vehicle a little extra protection while they're away, we've got you covered - literally. Covered parking is available to our guests who want to make sure that their vehicle gets that extra bit of protection from the elements.
Book your space online today, and save!
Nearby Attractions
Fort Lauderdale-Hollywood International Airport (2.2 miles)
Services, features and add-ons
Gated lot
Day parking offered
Night parking offered
Self parking
Luggage service
Complimentary shuttle service
Find nearby parking in Dania Beach »
Key Details
Guarantee Your Spot Free + Easy Cancellations
How to park at this facility
ENTRY PROCEDURES
Please show your InstaPark Pass to the attendant for validation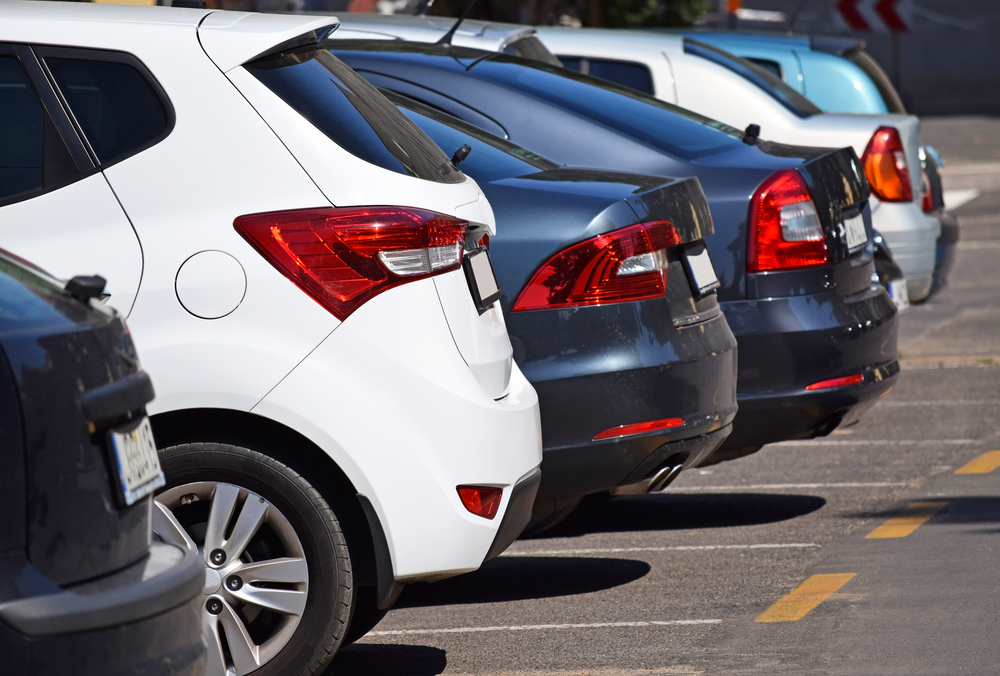 Parking location and directions
2200 N.E. 7th Avenue, Dania Beach, Florida United States 33004
Directions
Interstate 95 North to Park 'N Fly FLL Airport
Go North on I-95 Express (toll)
Take Florida Turnpike/FL-826 exit, and merge onto 1-95 North
Keep left, then take exit 24 to Port Everglades/Fort Lauderdale-Hollywood International Airport
Merge onto 1-95 East, continue on Port Everglades Expressway
Take NE 7th Ave exit to Port Everglades/International Airport, and make a right
Park 'N Fly FLL Airport will be on the left
Interstate 595 East to Park 'N Fly FLL Airport
Take I-595 East, going northwest
Make a left toward FL-84 East, and turn right
Stay left and merge onto I-595 East, via I-95 ramp
Take I-595 East to NE 7th Avenue, Dania Beach
From Port Everglades Expressway, take the NE 7th Avenue exit, and merge
Follow signage, and continue onto Port Everglades Expressway
Take exit for NE 7th Avenue, to Port Everglades/International Airport
Make a right onto NE 7th Avenue
Park 'N Fly FLL Airport will be on the left
Park 'N Fly prices and rates
Daily rate
Day rate
$9.00 / day
Grace period: 0 hour
Customer Reviews
Customer Reviews (0)
Best Price Guarantee!
Book Now
Free + Easy Cancellations