Park 'N Fly 800 South Royal Lane, Coppell, Texas United States 75019
Nearby parking lots

Location

800 South Royal Lane, Coppell, Texas United States 75019

Area

.
Dallas/Fort Worth International Airport, DFW parking

Phone
Parking lot information
Park N' Fly: The Best Long Term DFW Parking In The Airport Area
Park N' Fly's proximity to Dallas/Fort Worth International Airport makes us one of the most convenient long term parking lots in Dallas. Just north of DFW Airport, we're less than 5 minutes away, with a shuttle service that will take you right to your terminal. Book online to reserve your low price DFW parking spot so we take care of the stress of parking for you.
If you are looking for great parking deals, click here to Compare and Reserve parking at DFW Airport.
Shuttlefare.com is the #1 resource for finding and booking shared ride and private airport transfers around the World. You can pre-book / schedule a pickup at over 1000 airports and 10s of thousands of locations easily on your phone or desktop. Sort by vehicle preference, whether you have 100 people or it's just yourself, Shuttlefare can make travel so much easier and save you money by comparing top operators before your trip.
Stress Free Parking is what we here at Park N' Fly Dallas Fort Worth Airport parking, we pride ourselves on. Finding affordable and low long term DFW parking rates can be tough. But we want you to know that your car will not only be safe, but you won't be paying a heavy rate, because we have one of the most affordable prices in Dallas as well as the best value.
Prices for parking can be a headache but our rates are affordable. For $10.45 a day you can travel easy without spending a huge amount of cash. Book your long term parking spot online and save. Take a look at some of the specials available, which include discount weekly rates and much more.
Shuttle Services are available so that you can head down to DFW Airport and get dropped off right at your terminal. Our drivers will assist you with your bags.
Covered Long Term Parking is an important part of why people keep coming back to us before travelling. You don't have to deal with any of the ever changing weather up here in North Texas, because your car will be safe from the elements.
Electric Cars and hybrids don't get much representation nor consideration in long term parking facilities, but not with us. We pride ourselves on catering to the needs of all drivers coupled with the rise of electronic and solar powered vehicles on the road, we've changed our strategy and have implanted charging stations for your convenience.
Luggage Assistance is one of our main priorities and we aim to help all of our customers, which is why we luggage attendants. This is just another part of what makes us #1 in customer satisfaction.
Reserve your long term DFW parking spot online today!
Nearby Attractions
The nearby attractions include:
1. Dallas Fort Worth International Airport
2. Irving Convention Center

Services, features and add-ons
1. 24 hr Access
2. Less Than 5 Mins From DFW Airport
3. Covered Parking
4. Luggage Assistance
5. Online Reservation Available
6. Car Chargers Available For Electric Vehicles
7. 24 hr Security
Find nearby parking in Coppell »
Key Details
Guarantee Your Spot Free + Easy Cancellations
How to park at this facility
ENTRY PROCEDURES
Please show your InstaPark Pass to the attendant for validation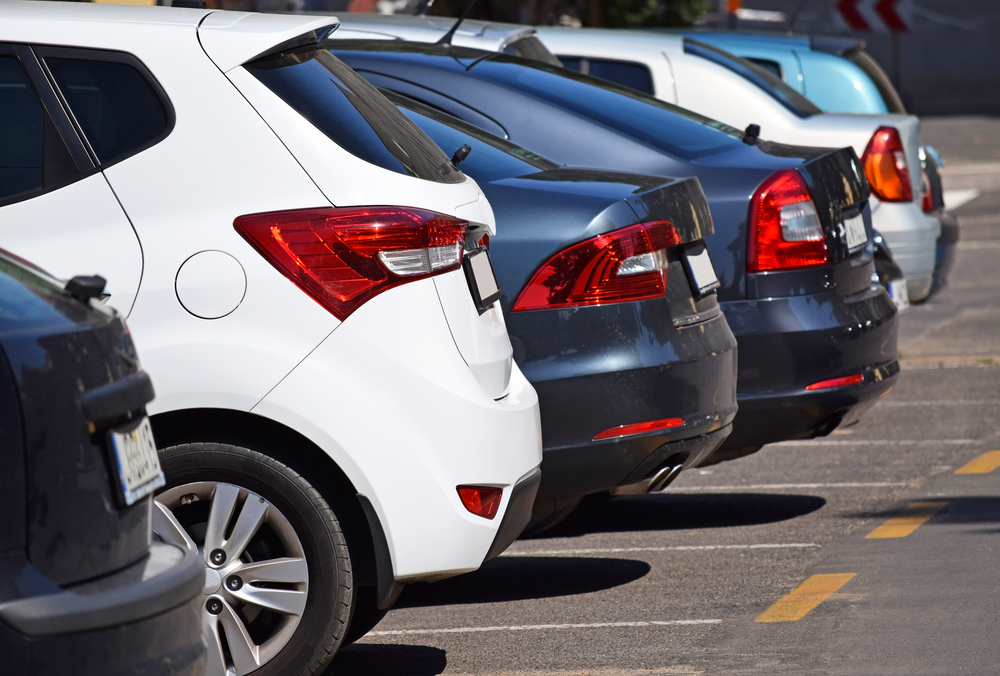 Parking location and directions
800 South Royal Lane, Coppell, Texas United States 75019
Directions
Via the I-35
Get onto the I-30W/I-35E.
Follow signs for Fort Worth and stay left where you will merge with the I-35E.
Keep left at the fork in road and go onto TX-183 W and follow signs for TX-114 or more simply, DFW airport. 5.5 miles
Then keep right when you come to the fork, follow the signs that say Interstate 35E North/Denton.
You will use the left lane to take exit 440C that merge onto I-635 W towards DFW Airport.
Keep left and stay on I-635 W.
Pretty soon you will come to exit 35 which you will take.
Make a right onto Royal Ln and the Park N' Fly lot will be on your right
Park 'N Fly prices and rates
Daily rate
Day rate
$9.50 / day
Grace period: 0 hour
Customer Reviews
Customer Reviews (87)
Hudson I.

Feb 28, 2018

The rates here are very competitive, but considering the environment, it offers one of the friendliest rates. I always reserve a spot online so that it's easy for me just to pull in. It is a life saver when you are running late to catch a flight.

Mateo G.

Feb 28, 2018

The drivers of the shuttle are very nice and also help you out with your luggage every single time. I am yet to face a rude driver. I never really had to wait for more than 10 minutes in order to find a shuttle. Usually, they arrive right after I'm done unloading my luggage.

Jeremiah Q.

Feb 27, 2018

Honestly, Frankie D is the friendliest shuttle driver that I have ever met. He helped me in getting my luggage off and was quick to respond to my requests. Also, I got a nice discount on my AAA card. It was a hell of an experience! I'll recommend this lot to everyone.

Cameron W.

Feb 27, 2018

I have been parking my car at Park N' Fly for the past 8 years or so. Whenever I'm leaving for a vacation or business trip, I leave my car here for more than a week. Sometimes, I leave it parked for several days before returning. The parking lot is very safe and secure and the covered parking protects my car nicely.

Josiah K.

Feb 25, 2018

Park N' Fly is my go-to parking spot whenever I am leaving the town for my work. Often at times when I'm picking up my colleagues from the airport, this is where I park my car at. Even my colleagues are quite impressed with how quick the bus service is. Very convenient.

Connor I.

Feb 24, 2018

In my view, this is the best parking lot in Dallas, especially if you plan to be leaving your car for a long time. The security there is great, the parking area is covered and all the staff are very professional. When I park here, I am never worried about the safety of my car.

Landon S.

Feb 24, 2018

It is very easy to pull in and pull out at Park N' Fly! The staff is friendly, there is a lot of space available at all times, and the buses are quick. I usually leave my car parked here for several days before returning from long trips. Absolute pleasure!

Eli J.

Feb 24, 2018

I love how courteous the drivers and the staff at Park N' Fly is. Last time I pulled in, I forgot one of my bags on the bus. On calling them, they kept it secure and safe until I returned back. Totally in love with their customer assistance!

Charles N.

Feb 23, 2018

It is very easy to book your reservations online. The last time I checked however, they had trouble with the website. Nevertheless, the place itself is very well-built with neatly separated parking spots and quick bus/shuttle service operating at all times of the day.

Lincoln L.

Feb 21, 2018

I had a bus pick me up within 5 minutes of parking my vehicle. I am in love with how these people value your time more than everything else, unlike other parking lots that specialize in wasting your time away. I have never missed a flight because of them. I also like that there is constant surveillance. I feel very safe leaving my car here. 5 star service!

Aaron U.

Feb 21, 2018

I love it that you can easily pull in and out of the parking lot without worrrying about scratching the next car. If you are a rookie driver like myself, this counts for a lot. Inspite of it being a busy parking a lot, I have never struggled to find a good spot to park. Perhaps I am just lucky!

Isaiah L.

Feb 20, 2018

A very fast and efficient parking lot. Finding a spot is fairly easy because it is quite big and there are wide spaces between the cars. This also reduces the likelihood of car damage. Nearby, there are plenty of restaurants such as Hard Eight BBQ and some hotels. Great location.

Hunter L.

Feb 20, 2018

I was impressed by the charging stations for electric cars. Is there another place offering this in Dallas? I doubt it. I frequent the restaurants around this place, but because hotel parking can be pricey, I always prefer to park here.

Caleb W.

Feb 18, 2018

Possibly the best parking area in Dallas. Everything just works, as in everything you would want in a decent parking. It is easy to get into the parking space as it is wide, the place is loaded with attendants who are always on the lookout for stranded customers, the shuttle services are great and the place works 247.

Levi H.

Feb 16, 2018

Had a wonderful overall experience. Got picked up by a shuttle within about 10 minutes of arriving. The shuttle dropped me right in front of the airport gate. I loved how quick everything went. Furthermore, the shuttle drivers are very responsive and friendly. I will definitely park here at another time.

Ryan K.

Feb 16, 2018

I was running late and ahd just 20 minutes to get to the airport. So I flagged a park attendant to help me find an empty lot and he immediately rushed to my rescue. He took my bags and we both sprinted to the shuttle that was just about to leave. Needless to say, I made it on time. These guys are plain awesome!

Julian J.

Feb 14, 2018

Being a member of the rewards program, this is the parking spot that I prefer to park at. Quite frankly, it is very suitable and I have never faced any issues with my car or with the staff. The location is great with plenty of hotels, airport, and restaurants nearby.

Jack W.

Feb 13, 2018

If there is one thing they got right, it is their location. I cannot imagine parking anywhere else when I am flying through DFW, especially when your flight is scheduled at night, this is the ideal location. When you get back from wherever, you will always find your car safe and sound where you left it.

Grayson E.

Feb 13, 2018

Being a business traveler, I use the Park N' Fly parking at least 2 times a month. I often leave my car parked here for many days before returning back from my trip. Gladly, the airport is only about 10 minutes away by shuttle which makes it highly convenient for me! 5 STARS! :)

Christopher P.

Feb 12, 2018

I have used this parking lot many times before, and each time I use it the experience is always great. But of course there is one thing they could improve on, and that is their rates.They could have a different space perhaps for budget travellers like myself so that we all feel catered to.

Joshua P.

Feb 11, 2018

This is the parking lot closest to DFW. It literally takes you less than 5 minutes to take a shuttle to your gate with your luggage. The drivers are also very helpful with baggage. I've heard that they also provide AAA discount, that which I'll check out next time I pull in.

Andrew H.

Feb 11, 2018

This parking area is very convenient for me. There is an ongoing bus pickup service along with plenty of shuttles moving around for those who have to get to the airport. The shuttle drivers are very friendly and helpful. Nice one!

Wyatt C.

Feb 09, 2018

I have heard that they have raised their prices a little. But with that, people have told me that their overall responsiveness and security has also improved. I am yet to check it out but based on what my friends tell me, I think it is a great place to park my car. Let's see!

Dylan H.

Feb 09, 2018

I think that this parking lot is quite expensive. The rates were around 11 dollars a day, not counting tax, and that is quite a lot for me just for parking my car. For those who can afford it, this place is a safe haven. But it is not for me!

Isaac M.

Feb 07, 2018

I am pretty much content with the general vibes of this place, the ambience is great and everything seems pretty organised. It is not that I have had any negative experiences here, but I feel that they could offer some more high end services, considering how much they charge.

Bailey N.

Feb 06, 2018

I drove all the way from San Angelo and parked my car at Park N' Fly, before flying off for a vacation with my wife. It is highly convenient, considering the proximity to the airport. The shuttles were also quick, and operate quite frequently. Lovely experience!

Caroline M.

Feb 04, 2018

This parking lot is so close to the airport and makes it so easy to get back and forth. I frequently have to bring colleagues to and from the airport and there are never any issues. The shuttles arrive in a timely manner so there is never any stress about whether we are going to be on time.

Angelina T.

Feb 02, 2018

Plenty of shuttles move in and out, to and from the airport. The drivers are very friendly and the cashiers are also extremely patient. Trust me, this place feels like home because of the friendly atmosphere. I think I might become a regular customer soon.

Violet S.

Feb 02, 2018

I am always reluctant of parking in public spaces but the Park N' Fly lot has literally changed my entire perception. One of the staff members was very friendly and answered all my enquiries with patience. Love the overall atmosphere and good vibes of this place.

Naomi S.

Feb 01, 2018

Hands down the best airport parking lot ever! Everything around here is organised. The place is patrolled by guards and you can spot surveillance cameras all over. The staff are very professional they just know their job well. I have never felt stranded here, it suprises me how easily things flow with no hiccups.

Kimberly M.

Feb 01, 2018

Park N Fly is great! The people who work here are always around to help with your luggage and make the parking and shuttle process quick and easy. I would definitely recommend using this place over the others in the area.

Eva D.

Jan 30, 2018

I came back from a long trip on Sunday morning, and found a lot of shuttles on roll. It was a lot of relief to see that none of my time would be wasted as I was already sleepy. I reached the parking lot within 10 minutes. Great location!

Faith C.

Jan 28, 2018

My sister and I have had a great experience using Park N Fly. We usually arrive about 20 minutes before having to be at the airport and we are never late. The shuttles are so convenient and get us to the airport safely. The drivers always help with our luggage and the price is just right.

Lucy H.

Jan 28, 2018

My first experience using this parking lot was not very good as I struggled to fing a place to park. Ever since, I decided to reserve a sopt online and I am now a happy customer. When you reserve online it is cheaper and you are guaranteed of finding an ideal spot. Try booking a day earlier.

Stella P.

Jan 27, 2018

My shuttle driver Eunice is a very nice person. This is the second time she received me and she instantly recognized me from the last time. She was highly courteous and professional. I think I am in love with this place considering the nice people and the great location.

Jasmine P.

Jan 25, 2018

Quite a busy parking garage with a lot of drivers pulling in and out at all times of the day. It has a good capacity, and the space between cars is also quite sufficient. But what I love the most about Park N' Fly is its location, since its close to the airport and some shops and restaurants.

Andrea S.

Jan 25, 2018

There are a couple of nice eateries around that I frequent. I had been using the parkings at the eateries before I stumbled upon this place. I am not a frequent flyer, but I have grown accustomed to it ever since and I always park here when I am in the vicinity because it is affordable and secure.

Maya M.

Jan 24, 2018

I pulled in last night as I had to get to the airport to pick up my niece. The shuttle arrived within 15 minutes and the driver named Eunice was extremely nice and courteous. I love the accessibility and overall location of this place, plus the quick shuttle service.

Arianna A.

Jan 23, 2018

Great security and staff assistance in comparison to the parking lots of the nearby hotels. I would love to pull in whenever I have to run errands nearby, or have to pick up a relative at the airport. The shuttles are also very convenient, making this place awesome. Definitely recommend! :)

Sydney O.

Jan 22, 2018

I love how easy it is to park your car here considering the large parking spaces between the cars. Furthermore, the shuttles are quick especially if you arrive in the day time. At night, they can be slow but that's an entirely different issue. I would love to park here again.

Gianna C.

Jan 21, 2018

The pick-up bus was very quick to reach as the Park N' Fly lot happens to be very close to the airport. I saved quite a good amount of time and got to my flight just in time. Great location and overall place.

Makayla E.

Jan 21, 2018

The parking spaces are one of the most spacious I have seen around. I do not cringe when my daughter is pulling in or out of one, as I usually do in other parking lots. She is the one who sees me off and picks me up when I am travelling.

Kylie D.

Jan 19, 2018

The shuttle drivers are extremely nice and patient about everything. This is the one thing that I love about the Park N' Fly. There are a couple of good restaurants nearby, which simply adds more flavor to its location.

Harper D.

Jan 19, 2018

This is definitely not a budget parking, so not ideal for some of us who are budget travellers lol! But whenever I feel rich I always park here because of the impressive customer service. I just love how the park attendants rush to help with your luggage. It is a true first class experience.

Peyton P.

Jan 18, 2018

I am extremely happy with the place. I got picked up within 10 minutes of a phone call which felt awesome. The overall customer service is also great. We were a group of 6, and the driver was very friendly and polite. I admire his patience levels! Great place for sure!

Camila I.

Jan 17, 2018

In my view, this place is great for those who frequently use the DFW airport. The shuttle rides are so quick and the staff is super nice, so they help out with your luggage. Once it starts getting closer to night, the waiting times for shuttles become a little longer but nothing too unbearable.

Anthony C.

Jan 15, 2018

Indeed the best parking area near DFW airport. It is quite easy to find a shuttle to pick you up for the airport. Sometimes you have to wait a little but the shuttle drivers are extremely friendly and often help you out with the luggage. I must say that I am very happy.

Luke S.

Jan 14, 2018

I love to park at the Park N' Fly lot because after parking your car here, you can take a shuttle to the airport. It is definitely built while keeping the location and accessibility in view. Great experience.

Jayden T.

Jan 14, 2018

I received my AAA discount by pre-paying which is awesome! The location of the parking area is quite accessible and it is easy to find. This makes it one of the best lots in town according to me. I will continue parking my car here for years.

Carter O.

Jan 13, 2018

This parking lot pricing is a bit on the higher side, I expected it be cheaper than the $9.50 daily rate. But I guess it's a good value for money if you can afford it, considering the 24 hour accessibility, security and proximity to the airport.

Gabriel M.

Jan 12, 2018

Highly friendly and helpful staff. Also, the shuttles are quite frequent during the day time making it very easy for people like me who travel during the day. I've also had a good experience just parking here for the day to visit the places nearby.

Sebastian S.

Jan 12, 2018

it is a very convenient parking lot for a frequent traveller flying through DFW. The parking is covered so your car is safe from the weather. You will notice surveillance cameras and guards on patrol all over the parking lot. I doubt if they have had any incidence of theft, but I am not sure. I love it because of these reasons.

Owen I.

Jan 11, 2018

I don't care about any negative reviews because as far as my experience goes, it was pretty good! At least, I did not have to deal with broken windows and stolen side mirrors lol. Park N' Fly is a very secure parking area.

Henry A.

Jan 10, 2018

My 2nd experience with Park N' Fly was far better than the first one. I think it is all about being in the right place at the right time. I caught the shuttle within 5 minutes of parking, and the driver Peter was also very friendly. He helped me with my luggage and all. Thumbs up!

Samuel B.

Jan 09, 2018

I loved the fact that there are a couple of restaurants nearby where you can have your breakfast as you wait for your flight. I booked online so when I got there I easily found my space. The staff here are A class, very proffessional and helpful. I do not hesitate tipping them anytime I am impressed by their service.

Joseph T.

Jan 07, 2018

I hate writing reviews generally, so when you see me writing one, it's a real thumbs up! These people know what they want to do, and they do it to perfection. They will get you to the airport quickly, ensure your car is safe for as long as it is with them, and the customer experience is fantastic.

Logan D.

Jan 05, 2018

I came back from a long trip and was excited to find a couple of shuttles on roll. I was dying to get home and hit my bed as I was very exhausted. So it was great to be able to get to my car in a record ten minutes plus the drivers helped to carry my luggage, sensing that I was very tired.

Jackson H.

Jan 04, 2018

I have used this parking area many times before. I first used it when I was flying out through DFW. It is conveniet, affordable, and secure.

Aiden P.

Jan 03, 2018

Perfect parking spot for those who are flying from the DFW. You might have to take a shuttle to and from the airport which takes a good 15 to 20 minutes. At night however, the wait time is longer due to less number of shuttles.

Matthew E.

Jan 02, 2018

There are plenty of restaurants and hotels nearby. The most obvious attraction is the airport indeed. I often park my car here and head to the duty free shop to buy myself some stuff in bulk quantities. Quite affordable.

Lucas G.

Jan 01, 2018

Last Friday, I took a shuttle to the airport after parking my car at Park N' Fly. It took no time at all to get to my gate. After picking up my wife, we took a shuttle back with her luggage. I was very happy how everything went so smooth.

Oliver M.

Dec 30, 2017

I don't like how busy this place gets sometimes. It leaves me feeling like I cannot completely bank on it. I hate struggling to find an ideal spot for my car, and the lot attendants drag their feet. Something needs to be done to adress this issue because customers are suffering even when they should not be suffering.

Alexander O.

Dec 30, 2017

After reading the reviews on the internet, I thought of giving Park N' Fly a try. Being a frequent traveler, I often fly in and out of the DFW airport. I was quite surprised how quickly I got to the airport after parking my car here. Very convenient indeed!

Elijah A.

Dec 29, 2017

I use this parking lot because they have decent pricing. Especially for the value. There's great customer service, the shuttles are pretty much always on time, and the drivers help with my luggage. I will definitely continue to use this parking lot.

Benjamin T.

Dec 28, 2017

My family and I often meet here to carpool, and we always have a great experience. Sometimes, we can even find spots near each other. Sometimes, the lot is a little full, but making reservations online helps make sure we always have a place to park. We also get some good discounts online.

James P.

Dec 26, 2017

I have used this parking lot several times while on business trips and I have no complaints. I have always found my car as I left it, at least that's all I ask for. It is one of the few parking lots with a shade and 24 hour access. It serves its purpose well, I think.

Bill I.

Dec 26, 2017

This is my go-to parking spot whenever I have to get to DFW airport. The staff is very friendly and the place looks quite secure from the way it is designed. I could see visible cameras around the place, which was a sign of relief for me.

William H.

Dec 25, 2017

Highly satisfied with the customer service. My car's engine refused to start up on Tuesday evening after a return trip from Yosemite. The staff was extremely friendly and cooperative, and helped me a lot in fixing everything up. Thank you!

Mason J.

Dec 25, 2017

I am always skeptical about the safety of busy parking lots, with so many cars moving in and out of the lot it is easy to have your items stolen without the guards noticing. I did not have any unfortunate incidence while there, but I made sure to lock my car and hide all my pricey possessions beyond sight.

Noah C.

Dec 24, 2017

Hi I'm Noah. I would like to talk about how neat this lot is. As compared to other parking areas in the city, Park N' Fly is indeed the cleanest and the neatest of them all. I also like how guards patrol it quite often, reducing the chances of theft.

Zoey T.

Dec 24, 2017

I left my car here for two weeks and I loved the service. Security was great and my car was well taken care of. The rate was quite decent, seeing that I booked online and got a fair discount. There are some cheaper parking lots around for sure, but I think this place has value for money.

Charlotte F.

Dec 24, 2017

It took longer than I had anticipated to find a shuttle, but that's perhaps because I arrived past midnight. On other ocassions it has been very fast. I really hope it is not due to diminishing standards as that would be a real bummer for me. I love this lot.

Evelyn W.

Dec 23, 2017

This is a lifesaver when you are chasing a flight. It took me less than fifteen minutes to find a parking space, get into a shuttle and arrive at the airport. If I had parked elsewhere, I doubt if I would have managed to make it in good time for my flight.

Brooklyn E.

Dec 22, 2017

What I adore about this parking lot is the covered parking, it was also quite easy to find a free parking lot, and they are sizeable. The park attendants helped with my luggage and were very courteous, more than I expected for the average parking lot. I always make a point of using this place when I am flying out.

Lily K.

Dec 20, 2017

Fantastic location to park if you frequently use DFW airport. There are shuttles that ferry customers to the airport at no extra fee. It took us 7 minutes to get to the airport for this parking lot. I don't see why I would use a different parking lot when flying out through DFW.

Natalie B.

Dec 20, 2017

At first I could not believe how close the airport was to this lot. It was a very quick ride to and from the airport. The drivers were also helpful, as I had a decent amount of luggage. They helped me with my bags and I was on my way.

Addison E.

Dec 19, 2017

I arrived at the airport a little past midnight and had to take a cab because there was no shuttle available at that hour. However, the cab was still very affordable and I found my car and everything else I had left inside intact. The experience generally was great, and I will be using this parking again in the near future.

Ella R.

Dec 17, 2017

I stumbled upon this parking lot on google maps. I was staying at the nearby Regency hotel and chickened out from using the hotel parking, price issues of course. The price was decent, $10/day and the customer service was on point. It's a fair bet for me.

Mya S.

Dec 16, 2017

Park N fly is a winner for me. I have been using this parking for about two years now, I have never had an issue to complain about, not even one. Mostly I do my reservations online and I am always guaranteed of a discount and a good spot.

Mia J.

Dec 14, 2017

These guys can improve on the waiting time for the shuttles for clients flying in through DFW surely. I almost got late for a very important meeting because I had anticipated to find a shuttle waiting there. This was quite disappointing for me.

Elizabeth P.

Dec 14, 2017

Wow! A parking lot that caters for electric cars exists in Texas! I loved that the park had charging stations for hybrids, this is very forward thinking and I can't stop telling my friends about it. Aside from that, the service is also really great. They always offer help with luggage and the payment process is pretty easy.

Liz H.

Dec 12, 2017

To be honest, it wasn't quite obvious to find a free spot, but thankfully the attendees rushed to my aid and finally we found a good spot. I was impressed by the customer service, the place is above and beyond.

Aubrey O.

Dec 11, 2017

The shuttle was kind of late, but we still managed to get to the airport in good time. And the driver apologised profusely for the lateness, that was quite remarkable if you ask me. By the time we got to the airport I was a happy customer.

Ava K.

Dec 09, 2017

I got hooked on them after a friend introduced me, particularly because of the covered parking which is hard to come by. You rarely have to worry about the weather elements.

Madison W.

Dec 08, 2017

They are the real deal for an avid traveller via DFW airport. The customer service is exceptional. There is always someone to attend to you and help with your luggage.

Brooke J.

Dec 08, 2017

Not exactly cheap, but I would recommend them. It cost me about 25 bucks to have my car there for 2 days, considering the safety and convenience, it is good value for money.

Vickie Q.

Dec 07, 2017

I had a real park and fly experience! I was running late and had 15 minutes tops to get to the airport. I was able to find a free lot, park, shuttle, and be at check in within 10 mins :)
Best Price Guarantee!
Book Now
Free + Easy Cancellations