Park 'N Fly 3950 Conley Street, College Park, Georgia United States 30337

Compare rates
Nearby parking lots

Location

3950 Conley Street, College Park, Georgia United States 30337

Area

.
Hartsfield-Jackson Atlanta International Airport, ATL parking

Phone
Parking lot information
At Park 'N Fly Long-term ATL parking, we alleviate the hassle of having to worry about where to park your car safely. We provide our customers with valet parking, door to door shuttle service, the ability to reserve your long term parking spot online and even free car washes.
We're located just 3.2 miles from the airport, and with amazing Atlanta Airport parking rates and parking services, we are your best choice amongst any airport parking lot. Parking with us once and you're guaranteed to return! We service customers no matter where they're headed around the country or around the world, but if you're heading to an international destination please be sure to reserve your parking under Park 'N Fly Plus.
Our lot is one of the most convenient in Atlanta, providing a whole host of amenities for our customers. With a discounted daily rate, for both short-term parking and economy parking. We offer a Park 'N Shine Car Wash and Detailing Service so you can return to your car being in even better shape than you left it when your trip is over. With prices from $11.95 per day, it's one of the most affordable options you're going to find in the area. It's important for travelers to spend their money on their trip, and not on their vehicle storage!
We also provide door to door shuttle bus service that arrives every few minutes to bring you directly to the terminal doors (curbside) of Hartsfield-Jackson. The shuttle bus picks you up right at your car within 5 minutes of your arrival and brings you right where you need instead of some generic drop-off point. Not only that, but our drivers are more than happy to help you get your luggage onto the shuttle from your car.
Not only is our lot convenient, but we also provide one of the safest lots for customers to leave their cars in. Our well-lit lot is gated and guarded by security staff so you can rest assured that your car will be in good hands until the end of your travels. You can also rack up frequent parker rewards from us, and the more you park with us, the more money you save and the more deals and special we will send you monthly.
Make parking reservations or on your Android or iPhone now to get a good spot!
Nearby Attractions
Hartsfield-Jackson International Airport (3.2 miles)
Services, features and add-ons

Security guard
Video surveillance
Offer day parking
Offer night parking
Shuttle bus service
Day access
Motel adjacent
Find nearby parking in College Park »
Key Details
Guarantee Your Spot Free + Easy Cancellations
How to park at this facility
ENTRY PROCEDURES
Please show your InstaPark Pass to the attendant for validation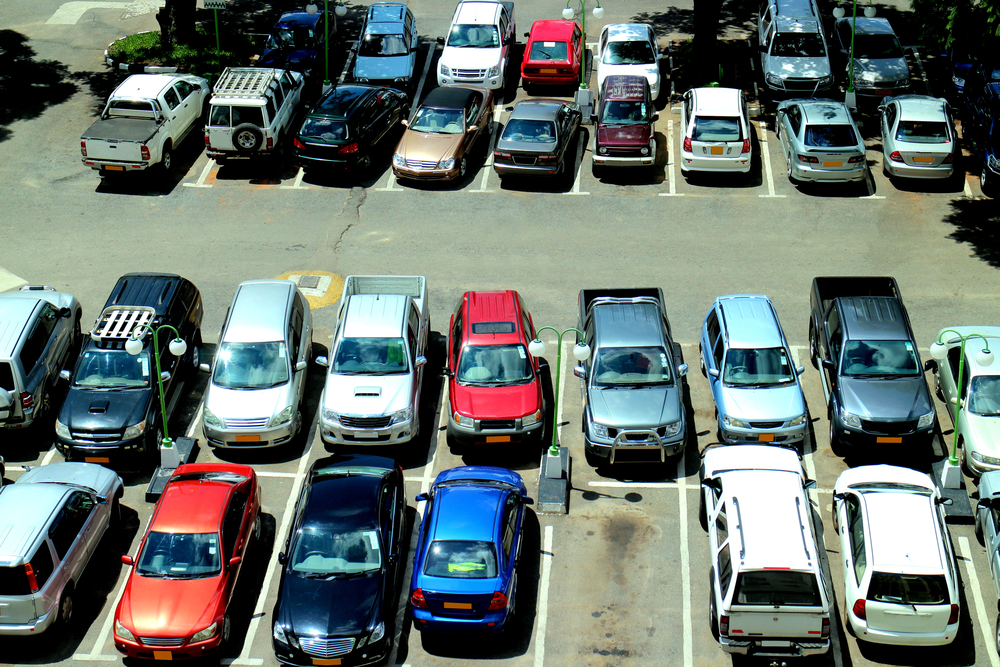 Parking location and directions
3950 Conley Street, College Park, Georgia United States 30337
Directions
From Hartsfield-Jackson Atlanta International Airport
Start by heading southwest on Airport Blvd
Keep driving onto Airport Connector
Make a slight right toward Airport Connector
Turn slightly left onto Airport Connector
Keep left to continue onto S Terminal Pkwy
Make a slight right onto N Terminal Pkwy
Continue straight and keep right
Take Camp Creek Pkwy ramp
Stay right at the fork, follow signs for Camp Creek Parkway
Keep driving onto Camp Creek Pkwy
Make a right onto Conley St
Your final destination will be on the right
From Decatur
Start by heading east on E Court Square toward E Ponce de Leon Ave
Make a right onto E Ponce de Leon Ave
Make another right onto Church St
Make a left onto E Trinity Pl
Keep driving onto S Candler St for 1.7 miles
Make a right onto GA-154 W/Memorial Dr SE
Continue for 2.4 miles
Make a left onto Maynard Terrace SE
Head right to merge onto I-20 W
Merge onto I-20 W
Continue for 2.6 miles
Keep right and use exit 57 to merge onto I-75 S/I-85 S toward Macon/Montgomery
Continue for 4.3 miles
Keep right at the fork to continue on I-85 S
Follow signage for Domestic Airport/Montgomery
Continue for 3.7 miles
Use exit 72 doe Creek Pkwy toward Atlanta Airport
Keep right to continue toward Camp Creek Pkwy
Continue onto Camp Creek Pkwy
Make a right onto Conley St
Your final destination will be on the right
From Southern Georgia
Head onto I-75 N toward Atlanta
Use exit 238B for I-285 W toward Atl Airport
Continue for 1.4 miles
Merge onto I-285
Continue for 2.0 miles
Use exit 61 to merge onto I-85 N toward Atlanta
Continue for 2.0 miles
Use exit 72 for Camp Creek Pkwy
Follow Camp Creek Pkwy to Conley St in Clayton County
Keep driving onto Camp Creek Pkwy
Make a right onto Conley St
Your final destination will be on the right
Park 'N Fly prices and rates
Daily rate
Day rate
$12.00 / day
Grace period: 0 hour
Customer Reviews
Customer Reviews (0)
Best Price Guarantee!
Book Now
Free + Easy Cancellations