Park King JFK 24915 Rockaway Blvd, Rosedale, New York United States 11424
Nearby parking lots

Location

24915 Rockaway Blvd, Rosedale, New York United States 11424

Area

.
John F. Kennedy International Airport, JFK parking

Phone
Parking lot information
Park King JFK is a great parking option available just 3.7 miles away from John F Kennedy International Airport. It takes under a minute to make your online reservation, and from there, you need only arrive, and enjoy the excellent service provided to your by our courteous attendants. Our convenient location, and easy-to-use services, make us second to none, when it comes to long-term parking options available in the Rosedale area. We want to make you our next long-term JFK parking customer.
With rates starting as low as just $10.75 per day, including taxes, for cars or SUVs, you'll be able to receive the best services available for a truly reasonable price. Speed, efficiency and convenience are what we pride ourselves on, and we want to make sure that you have the best experience available at any long-term parking facility. You can book online, and then pay directly at the lot. The weekly parking rate is $10.75 per day for all vehicles. This includes trucks, vans, and SUV's.
We are also pleased to offer complimentary shuttle services, to and from JFK, in clean shuttles, with well trained staff, who are always happy to help. Our shuttles are known for their punctuality as well, so you can feel confident that we'll get you to your departure terminal on time, and in style. The experience is very simple, friendly, and sure to get both the beginning of your trip, and your return home, off to a great start!
Whether you decide to drop your vehicle off on your way to the airport without a reservation, or you decide to book online and save (which we recommend), you can be assured that you're going to receive the best service, for the best price available, just 3.7 away from John F Kennedy International Airport. Also, unlike many other lots, we welcome to contact us with any questions you may have about our lot, and/or services offered. Don't hesitate to reach out, if you have any questions at all. We want to be your lot of choice from this point forward.
If you are looking for great parking deals, click here to Compare and Reserve parking at JFK Airport.
Our parking lot is well-lit, safe and secure. We want to make sure that your time away is worry-free, and that your long-term parking experience is one of the best features of your trip. We're always keeping an eye out for your vehicle, and our facility is secure. You can be sure that your vehicle is in good hands while you're away, and when you return, it will be waiting for you exactly the way you left it.
Once you've made your easy, online reservation with us, you need only arrive, and let us take care of your vehicle for you. Upon arrival, you need only show a copy of your reservation receipt to the valet attendant, ask any additional questions you may wish to have answered at that time, and let us take it from there! You're only 2 blocks away from the train stop you need to head to, and from there, the rest is simple.
Secure your reservation online now!
Shuttlefare.com is the #1 resource for finding and booking shared ride and private airport transfers around the World. You can pre-book / schedule a pickup at over 1000 airports and 10s of thousands of locations easily on your phone or desktop. Sort by vehicle preference, whether you have 100 people or it's just yourself, Shuttlefare can make travel so much easier and save you money by comparing top operators before your trip.
Nearby Attractions
John F Kennedy International Airport (3.7 miles)

Services, features and add-ons
Well-lit parking lot
Secure location
Day parking offered
Night parking offered
Valet parking
Complimentary shuttle service
Find nearby parking in Rosedale »
Key Details
Guarantee Your Spot Free + Easy Cancellations
How to park at this facility
ENTRY PROCEDURES
Please show your InstaPark Pass to the attendant for validation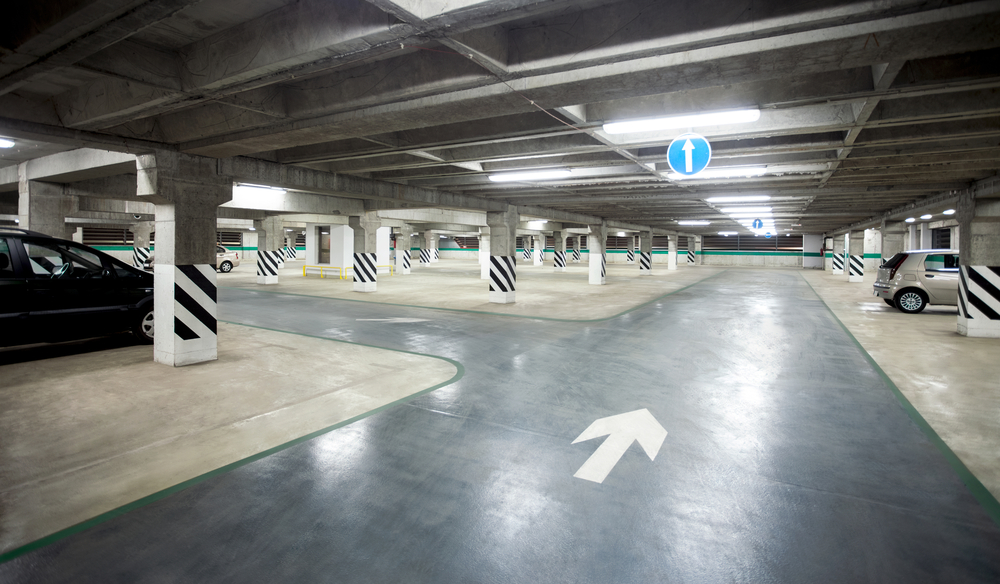 Parking location and directions
24915 Rockaway Blvd, Rosedale, New York United States 11424
Directions
Interstate 278 via Belt Parkway to Park King JFK - Long Term Parking
Go south on I-278 W, and stay left, continuing onto Belt Parkway
Take exit 19 for NY-878/Lefferts Boulevard to I-678/Van Wyck Expressway/Kennedy Airport/Long Term Parking/Nassau Expressway
Stay left, and use signage to merge onto NY-878 East/Nassau Expressway
Keep going onto Rockaway boulevard, and make a U-turn at Division Street
Park King JFK will be on the right
Interstate 278 via Nassau Expressway to Park King JFK - Long Term Parking
On I-278, go south and use left lane to take exit 24, for Prospect Expressway/NY-27 East
From NY-27/Prospect Expressway, take exit 4 for 10th Avenue to 11th Avenue/NY-27
Turn right on 10 Avenue, and right on 20th Street
Turn right on Prospect Park West, and take 8th Avenue to Union Street
On 18th Street, turn left, turn right onto 8th Avenue
Go on Eastern Parkway, Atlantic Avenue, South Conduit Boulevard West and Nassau Expressway to Rockaway Boulevard, Queens
Make a right onto Union Street, and stay left to turn right onto Plaza Street West
Stay left to turn onto Grand Army Plaza/Plaza Street West
Head onto Eastern Parkway, turn right onto Atlantic Avenue
Stay right and take South Conduit Boulevard West
Stay left and take Nassau Expressway
Head onto Rockaway Boulevard, make a U-turn at Division Street
Park King JFK will be on the right
Park King JFK prices and rates
Daily rate
Day rate
$8.95 / day
Grace period: 0 hour
Customer Reviews
Customer Reviews (0)
Best Price Guarantee!
Book Now
Free + Easy Cancellations