Park 24/7 Port Everglades Cruise Parking
Park 24/7 Port Everglades Cruise Parking 2800 S Federal Highway, Fort Lauderdale, Florida United States 33316
Nearby parking lots

Location

2800 S Federal Highway, Fort Lauderdale, Florida United States 33316

Area

SE 28th St
Port Everglades - Fort Lauderdale - Hollywood

Phone

Shuttle
Parking lot information
Park 24/7 airport parking is ideally located between Port Everglades in Fort Lauderdale Florida and the Fort Lauderdale/Hollywood International Airport.

Located just 0.3 miles from Port Everglades, Park 24/7 has everything you are looking for in an excellent long-term, and short-term, parking solution for your cruising needs.

Our friendly staff at Park 24/7 will do everything in their power to help make both the beginning and end of your trip as easy and hassle-free as possible whether you are headed to the airport or the cruise port for that long-awaited time away.
If you are looking for great parking deals, click here to Compare and Reserve parking at Port Everglades.
Shuttlefare.com is the #1 resource for finding and booking shared rides and private airport transfers around the World. You can pre-book / schedule a pickup at over 1000 airports and 10s of thousands of locations easily on your phone or desktop. Sort by vehicle preference, whether you have 100 people or it's just yourself, Shuttlefare can make travel so much easier and save you money by comparing top operators before your trip.
SHUTTLE INFORMATION:
Our friendly shuttle drivers will assist you with your luggage upon arrival.
Shuttle is complementary for up to 4 people per arriving vehicle. $10 charge each additional person. Each person can bring 2 bags +1 carry on. $5 charge each additional bag. We apologize for the inconvenience.
Drop off to ship terminal begins at 10:00am.
Our last shuttle to the port will be at 3:00pm.

Our air-conditioned shuttles run every hour minutes (on the hour) to the cruise port and on demand to the FLL airport terminals safely and efficiently.

UPON RETURN:
Simply call us at 1.954.203.2576 after you retrieve your luggage and one of our attentive drivers will come pick you up in one of our air-conditioned shuttles at designated location.

Shuttles will begin running at 6:00am.

IMPORTANT INFORMATION:
Plan to arrive at the PARK 24/7 lot at least 30 minutes before you wish to arrive at the port terminal.

Nearby Attractions:
Fort Lauderdale/Hollywood International Airport (0.4 miles south of lot)
Port Everglades (0.3 miles north of lot)

Services, features and add-ons:
Video Surveillance
Day and Night Parking Available
Complimentary Shuttle Bus Service
24-Hour Access
Easy Online Booking

DIRECTIONS
Park 24/7 is conveniently located between I-595 and State Road 84 on US1/Federal Highway (0.3 miles south of port/0.4 miles north of airport)

From North:
Take I-95 South to Exit 25/State Road 84/Marina Mile Blvd (Heading East)
Make a RIGHT onto US1/Federal Highway (Heading South)
Turn LEFT at light at SE 28th Street
You have arrived!
Please see attendant to assist you with Check-In

From South:
Take I-95 North to I -595 East
Take Exit to US1/Federal Highway North
Head North on US1/Federal Highway to SE 28th Street
Turn Right
You have arrived!
Please see attendant to assist you with Check-In

If you have trouble locating our lot please call 1.844.727.5244 and we will be happy to help you.

We look forward to making getting to your destination as hassle free and convenient as possible! Thank you for using Park 24/7!
Find nearby parking in Fort Lauderdale
Key Details
Location 2800 S Federal Highway, Fort Lauderdale, Florida United States 33316
Area SE 28th St
Port Everglades - Fort Lauderdale - Hollywood
Customer Support 1-800-851-5863
Shuttle Pickup Hotline 1-954-203-2576
Nearby attractions Port Everglades cruise port parking - 1.33 miles
Parking Type Parking lot
Spots Total 400
Max height 6' 8"
Local time May 28, 2023 11:05 PM
Guarantee Your Spot Free + Easy Cancellations
How to park at this facility
ENTRY PROCEDURES
Upon Arrival see attendant and present your InstaPark Confirmation.

Note: this Lot does not accommodate oversized vehicles
EXIT PROCEDURES
Upon returning from your cruise please call Park 24/7 Shuttle dispatch at 1-954-203-2576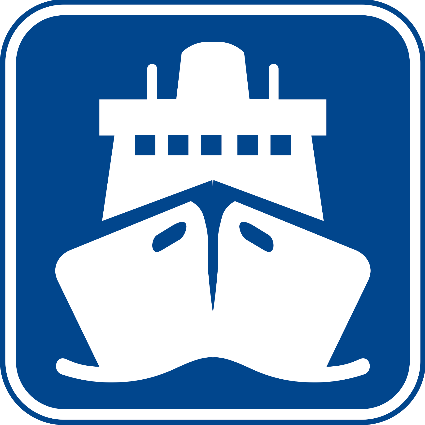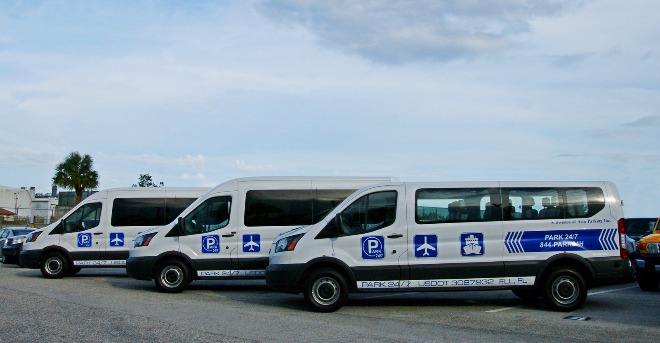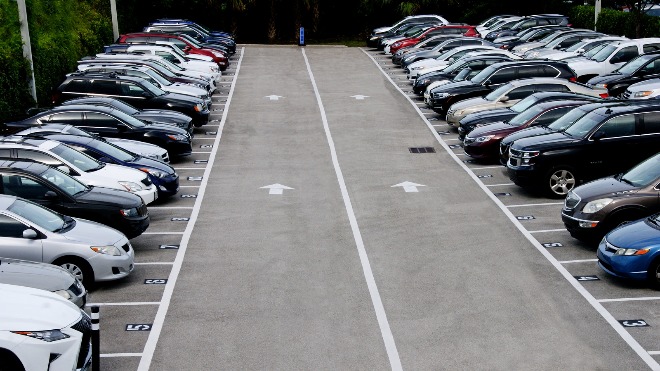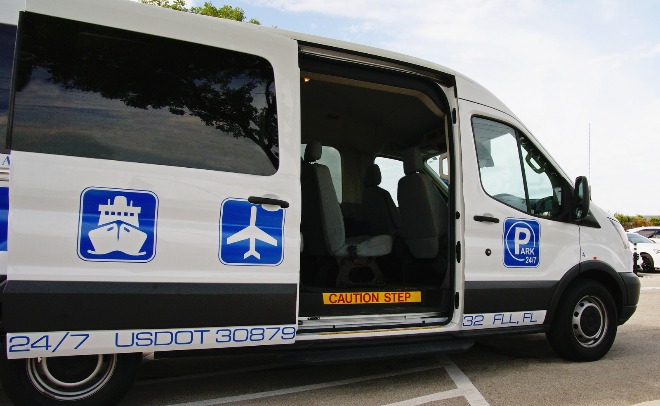 Services, Amenities, Features and Add-Ons
Shuttle Passenger 1
Shuttle Passenger 2
Shuttle Passenger 3
Shuttle Passenger 4
Shuttle Passenger 5
Shuttle Passenger 6
additional luggage <5 pieces
Taxes & Fees
Parking location and directions
2800 S Federal Highway, Fort Lauderdale, Florida United States 33316
Park 24/7 Port Everglades Cruise Parking prices and rates
Weekdays and weekends
Day rate
Add-ons
Shuttle Passenger 1
- no charge -
Shuttle Passenger 2
- no charge -
Shuttle Passenger 3
- no charge -
Shuttle Passenger 4
- no charge -
Shuttle Passenger 5
$5.00
Shuttle Passenger 6
$5.00
additional luggage <5 pieces
$5.00
Taxes & Fees
$7.00
Customer Reviews
Customer Reviews (95)
Reinaldo J.

Mar 30, 2020

did not go trip was canceled and i forgot to call you

wayne h.

Jan 04, 2020

Good drop off experience and delivery to the dock the pick up was shaky as expected as thousands appear at one time Not clear on pickup point. Not sure how that can be improved Will use again

NAMIR B.

Dec 30, 2019

When we arrived we called the transfer to pick us up. We waited for an hour. To make matters worse when we were going to the parking lot the driver was ordered by radio to pick up more people at another terminal. 6 more people. Of course, it did not fit all because we were in 10 people. The driver besides wasting time could not take all And we lost an hour and a half with this I will never park at this location again And I will tell my experience on Trip Advidor to warn others about the poor service.

adriano a.

Dec 28, 2019

Take to long to pick us up, after I call them, me and my family was 45 min waiting.

rachel B.

Dec 21, 2019

Great service!! Pick up was fast and our was waiting for us. Definitely will use again. Thanks

Levon B.

Dec 16, 2019

My car was wrecked on my bumper by one of your employees!!!!!! Very disappointed!!!!!

Edward K.

Dec 08, 2019

Once we found the place, parking was fast, and the shuttle to the ship was quick. Coming back, the shuttle took only a few minutes, but because of construction at the terminal, traffic was congested near the ship. On return to the lot, our car was waiting near the entrance and the driver gave us directions to easily get back on I-595, one block away. The entrance is directly across US-1 from Mercedes Benz at the traffic light. The sign is relatively small and easy to miss. We will use them again now we know how to fnd them.

Michelle L.

Jun 12, 2019

Prompt service! Would use again.

Brenda J.

Jun 10, 2019

We had an excellent experience with this company. Drop off and pick up to ship was excellent. Would use them again definitely. Thanks guys.

melisa l.

Jun 10, 2019

Fast transportation. Great service.

Laura M.

May 06, 2019

The location was perfect. Staff very helpful and friendly. Car was secure and and safe during vacation.

joshua m.

May 05, 2019

We had a good experience with insta park, they dropped us off quickly and helped with luggage. It only took about less the 20 mins to pick us back up after we got off the boat so great experience, we will use again.

Diane F.

Apr 28, 2019

Best experience, I was very happy with how pleasant and effecient the entire process was..would def recommend 100%%%

Lynne R.

Apr 23, 2019

Fabulous service. Friendly, efficient and capable employees. Will be using this service for our next cruise.

Judy M.

Apr 11, 2019

They unloaded and reloaded our luggage from our car! Car was ready to drive out. I will always use this location when cruising from Ft Lauderdale. Simply the best.....fast, efficient and nice!

Andrew G.

Apr 01, 2019

Everything went smoothly. We left the car and key with the attendant and were dropped off at the cruise terminal. After clearing customs, we called and gave our ticket number, were picked up at the cruise terminal shortly thereafter, and brought to our car waiting for us to leave within minutes.

Joseph K.

Mar 31, 2019

Attendants were very helpful, and prompt with their service. Did not have to wait long at all to be picked up after our cruise. The driver noticed that my wife had injured herself and was nice enough to put our luggage into my car so that I could help my wife get into the car. Would highly recommend this parking area.

Richard W.

Mar 27, 2019

I am thrilled at the service provided by instep park. Thank you very much and I will use you again.

john d.

Mar 26, 2019

Great service. Will use again.

Stephen S.

Mar 26, 2019

Good service but looks like they only have one vehicle as had to wait nearly 30 minutes to get picked up. Also as an overseas visitor with no U.S. cell phone we couldn't contact them for collecting ,no pay phone in cruise port so had to ask a friendly cruiser to use their cell

Stanley P.

Mar 25, 2019

The location is Incredibly convenient and the employees are personable and professional. An excellent choice for cruise parking.

Stephen H.

Mar 21, 2019

Timely and very helpful.Vans have lots of room for luggage.Courteous

JOLYNN C.

Mar 18, 2019

I was concerned when I first got there because it was so busy and congested with vehicles but, once I got into the process I understood it was their busy time of the day. The check in process went smooth and I got to the port timely and safe. When I returned and called the office, we were picked up quickly and my vehicle was right up front waiting for me. If the need arises, I won't hesitate to use them again.

Kerry S.

Mar 17, 2019

We took our first cruise out of Fort Lauderdale and you guys made parking easy. We dropped both cars off, moved our luggage into the van and headed to the ship. Coming back we were nervous to see how it would go. They were busy so we had to wait 30 - 40 minutes but when they came in the pickup went smooth and we were on our way. The cars were waiting so we loaded and got on the road. We will use you again when we cruise from FTL and you made us more likely to do that again.

Roberto A.i M.

Mar 10, 2019

Service was excellent and the parking attendance also

Dhanraj S.

Mar 10, 2019

It was a little wait, but fine.

Dhanraj S.

Mar 10, 2019

It was a little wait, but fine.

Donald K.

Mar 07, 2019

We had a great experience. We arrived at Instapark, they transferred our luggage to their van and drove us directly to the cruise line. The driver took our luggage off the van and gave it to the baggage handlers for the cruise line. When we got to our room our luggage was there. When we arrive at the port after the cruise, our driver was there to take our luggage and deliver us to our car. It was the easiest cruise boarding & leaving the ship we've had. I would definitely use Instapark again.

JEFFREY B.

Mar 05, 2019

Fantastic experience, quick and efficient.

Susan R.

Mar 03, 2019

Easy in...easy out. Great service.

Normand F.

Feb 28, 2019

Very much appreciated the quick access to and from the terminals.

Claude B.

Feb 25, 2019

Service was great, only waited 15 minutes to be picked up at our ship. Car was right at the entrance when we got off the shuttle.

Sylvia b.

Feb 24, 2019

The best way to park my car from now on, thank you

Don D.

Feb 21, 2019

Very efficient, courteous, and helpful.

John P.

Feb 18, 2019

Getting us to the ship quickly and picking us up at the end of the cruise in a timely and friendly manner says volumes about your company. Thank you for your service.

Peter B.

Feb 18, 2019

Very good, efficient and courteous staff!

Delvin H.

Feb 10, 2019

Drivers are friendly & helpful with luggage. Speedy delivery & pickup at the port unpon arrival. Best part our car was parked up front for easy access when we returned from our 14 day cruise. Excellent service & price!

Richard S.

Feb 08, 2019

The staff was great and the facility and shuttle was excellent.

Richard M.

Feb 06, 2019

People were great and courteous. Close enough to terminals. Only problems was that we missed your sign on our first time around.

Kathleen G.

Feb 03, 2019

We waited over an hour for shuttle, called twice, representative was rude, ended up having to Uber back to the lot

Ronald S.

Feb 03, 2019

Had to wait about 30 mins to be picked up

Jeffery K.

Feb 02, 2019

Returning service was great and our car was ready and waiting for us. Getting to the ship was more hectic

Jonelle O.

Jan 30, 2019

Dropping off the car was super quick. The shuttle was there within 5 minutes. And the pick up from the pier was seamless. I highly recommend this option over parking at the pier itself.

Greg M.

Jan 30, 2019

Excellent service to and from the port well done!

Maribeth S.

Jan 30, 2019

The lot was very close to the highway and easy to find. It was a short drive to the cruise port. Drop off was great and the driver was there within 10 minutes when we got back. Our car was ready to go when we got back to the lot. The staff was great!

Keith S.

Jan 29, 2019

Service was great. Drop off and pick up was prompt and extremely satisfying.

John L.

Jan 29, 2019

We got off the ship, called the number, waited about 15 minutes until the van came to get us, drove to the lot, the cars were waiting and off we went. Couldn't be easier.

Charlotte W.

Jan 28, 2019

The staff was very friendly. We were promptly picked up when we returned to the port and our car was ready when we got back to the lot. I would definitely use Park 24/7 again.

Stuart M.

Jan 28, 2019

Super friendly staff!! Couldn't be happier, you guys understand service. Thank you.

Catherine S.

Jan 22, 2019

It was very easy to find (although not covered parking). Our driver taking us to and from the port was very nice, check in and out was fast and easy. Would park her again.

Nichole P.

Jan 21, 2019

The initial parking was fantastic and quick. Attendant was friendly. However, upon being picked up, I called for the shuttle and was told that it would be a 15-20 minute wait, which was no problem. However, it took almost an hour and 3 phone calls later to be picked up, then he proceeded to another pick up zone before heading back to the parking lot. This caused the need for a friend of mine that i was dropping off at the airport to have to pay for a taxi to be able to make her flight. What should have taken 30 minutes at most, took well over an hour. On top of that, after going through my bank charges, I was charged not once, but TWICE for the parking fees. I called to have this taken care of and was told I needed to send an email and then wait for the owners to refund my money. Needless to say, I'm not entirely happy with the whole ordeal.

Gillian K.

Jan 21, 2019

Was a shambles, we were for a cruise but our luggage was nearly sent off to the airport, took along time booking in onl one person there and when we got back it took 10 calls until we were picked up, not a good experience!

lester k.

Jan 17, 2019

Some of the best customer service I've observed.

Jerome A.

Jan 13, 2019

The entire experience start to finish was made pleasant by efficient and courteous staff. I will definitely use Park 24/7 Port Everglades Cruise Parking again.

Leon G.

Jan 13, 2019

fast courteous service to and from the port

Doug G.

Jan 11, 2019

Drivers are courteous and friendly. The wait time was very reasonable especially returning to our car from the ship.

donna d.

Jan 11, 2019

Was ridiculously smooth. Ordered the parking on our way down from Orlando the day of and ot was booked we got there they asked for the barcode took the keys had us sit somewhere and within 5 mins the shuttle appeared and took us to the terminal. As soon as we got off the ship I called and within 5 mins they showed up and we got to the place quickly and our car was already there waiting which was nice so it was smooth and no issues. Thank,you for,that experience.

Mark D.

Dec 28, 2018

super convenient. very efficient. would definitely use this service again

Vincent S.

Dec 24, 2018

Driver was fun and service great

Ronna H.

Dec 22, 2018

It was wonderful except when we arrived to be picked up the phone was constantly busy. However, the van still arrived in a timely manner. The driver wouldn't come and get our luggage where we were standing. He did take it to our car when we arrived at your facility, When we arrived for the cruise it was raining very hard and the two attendants (one the driver) were the nicest most accommodating! They were terrific.

Diane M.

Dec 21, 2018

I had a little trouble finding the lot as it was named 24/7 not Instapark. Perhaps a bigger road sign with the address would help. Van ride to cruiseport was a little long as van had to drop off people to airport. Cruiseport pickup a week later was a long wait and also it wasn't too clear where pickup area was located outside the Terminal. But all in all a good service for the price!

Siegwart V.

Dec 20, 2018

When we returned from the cruise, the car was not resdy for pick-up, although the ticket # was given when we called for the shuttle.

Jeanne S.

Dec 18, 2018

Excellent service. We plan on using you again next while traveling.

Rebecca S.

Dec 17, 2018

It was very easy to park, and when we got off the boat, the shuttle was very prompt and the car was right there for us to pull away.

john f.

Dec 17, 2018

Very easy to do. Good service. My vehicle was safe and secure for 8 days. Thank you

Timothy W.

Dec 14, 2018

Waiting for the shuttle took awhile. There were not enough seats on the shuttle so when it finally came people sat on the floor.

Yves B.

Dec 14, 2018

Usually I don't give feedback but tou get me this time.From the booking which I had a little hard time to connect using my iPhone.When I called i got told to use a computer or an iPad which I did andeverything went smooth.Great people who know their job and how to take care of their customers from the hearts.Personally I didn't expect much than I received from the crew and I was kind of stunned.It was a great experience with this company that I will come back again to them in my future cruises and recommend friends and famiyas well.Keep on doing what you do with open hearts daily. Thank you again Regards!

Ronald Q.

Dec 11, 2018

Everyone was Friendly! Extremely Helpful and Service was Excellent! Would definitely go back and recommend! The staff on Thursday evening was Phenomenal!!!

David J.

Dec 11, 2018

Great Service, prompt pick ups and very friendly

Patrick L.

Nov 30, 2018

The staff were very helpful and the delivery to the port and pick-up were both timely. I only wish they would have washed the car before I picked it up, I would pay a little extra for that service.

Samantha S.

Nov 30, 2018

Good experience and good rate. Only thing that could have been better is quicker time in waiting for a shuttle.

Stanley P.

Nov 26, 2018

Despite the extremely large number of people headed for a cruise over Thanksgiving week, the experience was pleasant because of the staff. They were efficient and pleasant. I will definitely use this parking facility again.

sheila w.

Nov 12, 2018

Nothing special, your company did the job you were hired to do. Thank you.

MARC B.

Sep 03, 2018

DRIVER JAMES EXCEPTIONALLY HELPFUL AND NICE

Lydia C.

Aug 13, 2018

Easy process. Friendly and helpful staff!

Jen M.

Jul 03, 2018

We called and they came to pick us up and made 8 of our party members stand in the rain. Took us to get the car and made us drive back to the port and pick up our wet family members and wet luggage. NOT at all what we paid for! So disappointed.

Jeff G.

Jul 03, 2018

We called and they came to pick us up and made 8 of our party members stand in the rain. Took us to get the car and made us drive back to the port and pick up our wet family members and wet luggage. NOT at all what we paid for! So disappointed.

Guimond C.

Jun 17, 2018

Excellent service, will use again for sure.

Hakbae M.

Jun 08, 2018

the location is so fair and the shuttle is good.

Nicholas G.

May 07, 2018

Excellent service, efficient and quick. Friendly staff. We will park here again.

Mull L.

Apr 15, 2018

Very efficient and they made traveling easy. I will use them again for sure!

Holly H.

Apr 03, 2018

Easy, fast, friendly service. I did not have to wait in line and the shuttle picked us up in no time at all. We were very pleased with the service and will be returning customers.

Donna C.

Mar 27, 2018

The location next to the cruise terminals was excellent as well as the cost of parking. On the return back to the parking lot, we didn't know what kind of vehicle to look for while waiting at the terminal. We thought it would say InstaPark on the van. Finally realized Park 24/7 was what we needed. Very confusing.

Donna L.

Mar 25, 2018

Parking area very close to the Seaport. Very easy to make arrangements. All employees were very nice. Quick pick up and drop off

brent h.

Mar 19, 2018

We couldn't find the lot, we tried every phone number including for the shuttle and got no answer. I left phone messages and email messages, and a week later still no responses! I called the card to dispute the charges, as we couldn't use the lot!!! I will never use them, somebody needs to answer the phones and messages!!!

JIM F.

Mar 13, 2018

It was a learning experience. Lot of confusion in your actual name and locating you. Thought we were paying one rate but was different. Took too long to be picked up on return and that driver was unfriendly And did not feel safe with him.

Tamara L.

Mar 12, 2018

Fast and friendly. Vehicle was kept safe.

Aaron T.

Mar 11, 2018

1. Address problems. We used the internet to book Instapark. We took the Address they provided 2820 sth 28th st and arrived about a 1/2 mile from where the cruise ship was docked. Nw there was a line of trucks, like 12 of them in front of me. When I got to the front - I discovered that I was at a Cemex factory at the port. That wasted about an hour of time. Turns out Insta park shares the same exact address, but is actually 10 min from the port. Why they don't warn customers is beyond me. 2. Pick up on return- took over 45 minutes to be collected. 3. We paid for an extra day as we wern't sure when we would be back in the morning. Asked for refund of that day - told - no refunds. All over - was a night mare for us. Hope you have a better experience

Jose E L.

Mar 11, 2018

We wasted some time looking for the parking lot because the correct address was not the one on the ticket/receipt. The rest was ok

Mary R.

Mar 07, 2018

Quick, friendly, efficient service!

Daniel S.

Mar 05, 2018

I will not pay for this! This was a total scam. No name of parking lot. No Schuttle, no nothing. You should be in jail!

Alberto T.

Mar 05, 2018

A great service, all the employees treat you with respect. I would use them again

Gary C.

Mar 04, 2018

Definitely need more drivers, wait time is ridiculous!! We waited an hour both ways. You know the traffic gets bad with all the cruises coming and going, yet you didn't have enough drivers to pick people up when they called! Also no bathrooms available, the port a potty that was there was almost over flowing. Plus not informing people about a 5 dollar a day charge if you don't leave your keys!!! We heard from others that their parking locations have a van waiting at the terminal when they arrive! So we'll definitely be trying someone else next cruise.

Lois M.

Feb 24, 2018

Everything was great. Shuttle was on time and very friendly driver. Will use again.

Lane H.

Feb 18, 2018

The driver was friendly and helpful for both leaving and returning. Thank you
Best Price Guarantee!
Book Now
Free + Easy Cancellations