Moda Parking - John F. Kennedy International Airport JFK
Moda Parking - John F. Kennedy International Airport JFK 89-14 Parsons Blvd, Jamaica, New York United States 11432
Nearby parking lots

Location

89-14 Parsons Blvd, Jamaica, New York United States 11432

Area

.
John F. Kennedy International Airport, JFK parking

Phone
Parking lot information
If you're looking for an alternative to the higher priced parking structures, and you're happy to hop on the train for a few stops, then you'll want to be sure that you check out Moda Parking - John F. Kennedy International Airport. With rates starting at just $12.99/day, and free valet service offered, you'll enjoy great service, and be able to save a few dollars per day, by comparison to other lots located in Jamaica, Queens, for long term JFK parking.
Our lot is open 24 hours/day, and we're pleased to provide free valet service to our customers. Our indoor parking facility ensures that your vehicle is protected from the elements, and we also make sure that our staff is keeping an eye on your vehicle while you're away. Our indoor parking facility is part of a local apartment building, with lots of traffic coming through, in an area that is safe for those using the facility. Safety is important to our guests, and it's important to us, as well!
One of the most important considerations to make when you use Moda Parking - John F. Kennedy International Airport, is that there is no airport shuttle offered. Our structure is a simple 2-block walk to the Jamaica Center Parsons/Archer subway station. From here, you're able to hop on the E, J or Z train to Sutphin Blvd. Station, which is the 1st stop. From there, you transfer to the Air Train to JFK. It's usually $5 per person for a round trip, and it's a great way to avoid having to wait in traffic. The trains run every few minutes, around the clock, although less frequently later at night.
If you are looking for great parking deals, click here to Compare and Reserve parking at JFK Airport.
We want you to enjoy our convenient location and friendly service, but mostly we want your experience to be a simple one. Traveling is complicated enough, so we want to help you have some peace of mind. Another of the features offered at this structure, is free cancellations. This is not always the case with a lot of structures, but we understand that things can come up, and we don't want you to worry about incurring any additional costs, should you need to cancel your reservation with us.
Once you've made your easy, online reservation with us, you need only arrive, and let us take care of your vehicle for you. Upon arrival, you need only show a copy of your reservation receipt to the valet attendant, ask any additional questions you may wish to have answered at that time, and let us take it from there! You're only 2 blocks away from the train stop you need to head to, and from there, the rest is simple.
Book your space and save today!
Shuttlefare.com is the #1 resource for finding and booking shared ride and private airport transfers around the World. You can pre-book / schedule a pickup at over 1000 airports and 10s of thousands of locations easily on your phone or desktop. Sort by vehicle preference, whether you have 100 people or it's just yourself, Shuttlefare can make travel so much easier and save you money by comparing top operators before your trip.
Nearby Attractions
John F Kennedy International Airport (4.3 miles)

Services, features and add-ons
Indoor facility
Close to train station
Day parking offered
Night parking offered
Valet parking
Find nearby parking in Jamaica »
Key Details
Guarantee Your Spot Free + Easy Cancellations
How to park at this facility
ENTRY PROCEDURES
Please show your InstaPark Pass to the attendant for validation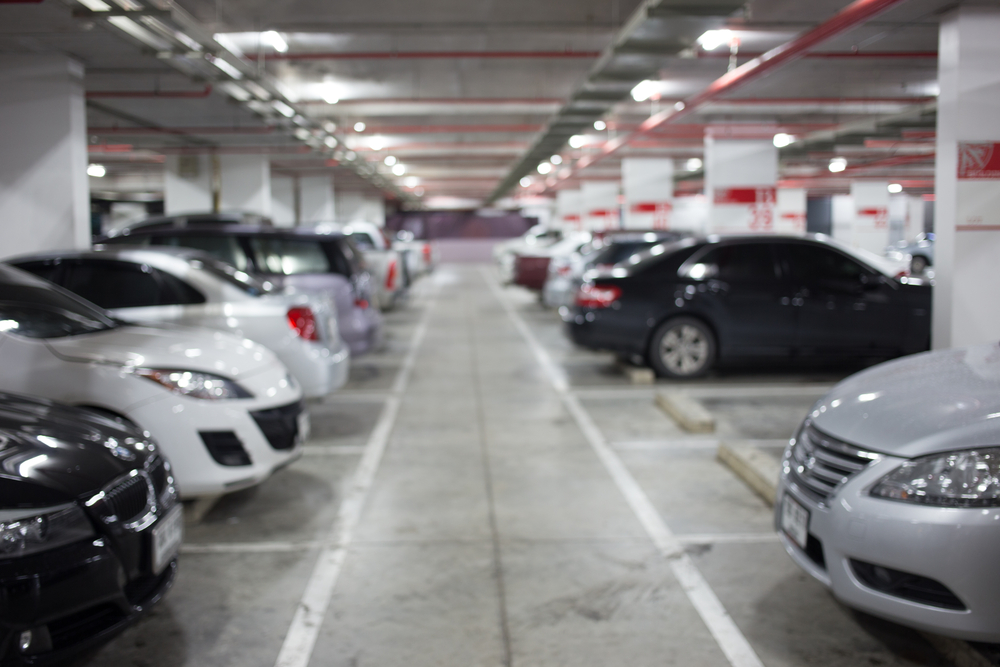 Parking location and directions
89-14 Parsons Blvd, Jamaica, New York United States 11432
Directions
Interstate 278 East to Moda Parking - John F. Kennedy International Airport
Go south on I-278 West, and keep right at the fork
Take exit 20, and turn left onto 6th Avenue
Turn left toward I-278 East, use right lane take ramp to Manhattan/Queens
Merge onto I-278 East
Stay right and follow sign for Brooklyn Queens Expressway/Triboro Bridge
Stay right and take exit 35 toward I-495/48th Street
Stay left on exit, and follow signs for I-495 East/Eastern Long Island, and merge
Stay left, then use right lane take exit 22A-East toward I-678/Grand Central Parkway/Van Wyck Expressway
Stay right at fork, use signage for Grand Central Parkway East, merge
Get off on exit 16 to Parsons Boulevard/164th Street, and drive to Parsons Boulevard
Merge onto Grand Central Parkway, Turn right onto Parsons Boulevard
Moda Parking - John F. Kennedy International Airport will be on your right
Interstate 278 via Belt Parkway to Moda Parking - John F. Kennedy International Airport
On I-278 W, head south
Stay left to continue on Belt Parkway
Take exit 19 for NY-878/Lefferts Boulevard to I-678/Van Wyck Expressway/Kennedy Airport/Long Term Parking/Nassau Expressway
Stay left, and use signage to get onto I-678 North, merge onto NY-878 East/Nassau Expressway
Stay right and take I-678 North/Van Wyck Expressway to Bronx
Take Liberty Avenue Exit, and take Liberty Avenue to Parsons Boulevard
Merge onto Van Wyck Expressway, and turn left onto 158th Avenue
On Archer Avenue, turn right,, then turn left onto Parsons Boulevard
Moda Parking - John F. Kennedy International Airport will be on the left
Moda Parking - John F. Kennedy International Airport JFK prices and rates
Daily rate
Day rate
$12.99 / day
Grace period: 0 hour
Customer Reviews
Customer Reviews (0)
Best Price Guarantee!
Book Now
Free + Easy Cancellations