McGhee Tyson Airport 2055 Alcoa Hwy, Alcoa, Tennessee United States 37701

Compare rates
Nearby parking lots

Location

2055 Alcoa Hwy, Alcoa, Tennessee United States 37701

Area

.
McGhee Tyson Airport, TYS parking

Phone
Parking lot information
McGhee Tyson Airport Long Term Parking Information

McGhee Tyson Airport in Knoxville has plenty of space for Long Term Parking. Located just outside Knoxville in Alcoa, we have three parking lots available for your convenience with full security and priced according to your financial needs and traveling needs. Long term TYS parking is always stressed free to come by when you reserve online.
Short Term Lot

The short term lot is located across from the terminal and is a maximum 5 minute walk. The lot is covered. The maximum height is 7 feet and 2 inches. The cost $18 a day. Unfortunately, the lot does not offer fully covered parking.
Long-term Lot

The long term parking lot is a little further away from the terminal with a maximum 10-minute walk. If you're looking to travel for more than two days we would suggest that you park your car at the long term parking lot to ensure that your car is secure and covered from the elements, that's right, our parking lot is fully covered. The long term Knoxville Airport parking lot is $12 a day.
Economy Lot

There are a few choices at the McGhee Tyson Airport parking lot: The economy lot is located next to the airport and is a short shuttle ride away. Give yourself some time to ensure that you can get to the terminal and to your flight on time. The economy lot is an open-air lot which means that it's typically better for a short term parking. It's $7 a day so it won't break your wallet. If you're looking for free parking, there is also the Phone & Wait Lot that will allow you to pick up your guest upon their arrival.
Oversize Vehicles

Unfortunately due to our height restrictions, as well as our general parking space size, we cannot accommodate oversize vehicles.
Accessible Parking

We are a fully accessible long term parking lot, so if you require assistance, please call ahead (865) 342-3180 to get one of our staff to meet you and guide to the proper place for accessible parking and if you're new to Alcoa, they can help guide you to your destination.
Services, features and add-ons



Covered Lots available
Accessible Parking with 24 hour assistance
Short Term, Long Term and Economy Parking


Nearby Attractions
1. Southland Books
2. Capitol Theater
3. Brackins Blues Club
4. Sam Houston Historic Schoolhouse
5. Broken Arrow Antiques
Find nearby parking in Alcoa »
Key Details
Location 2055 Alcoa Hwy, Alcoa, Tennessee United States 37701
Area .
McGhee Tyson Airport, TYS parking
Customer Support 1-800-851-5863
Nearby attractions McGhee Tyson Airport (TYS airport) parking - 0.36 mile
Parking Type
Spots Total 0
Max height none
Local time Jan 16, 2021 09:01 AM
Guarantee Your Spot Free + Easy Cancellations
How to park at this facility
ENTRY PROCEDURES
Please show your InstaPark Pass to the attendant for validation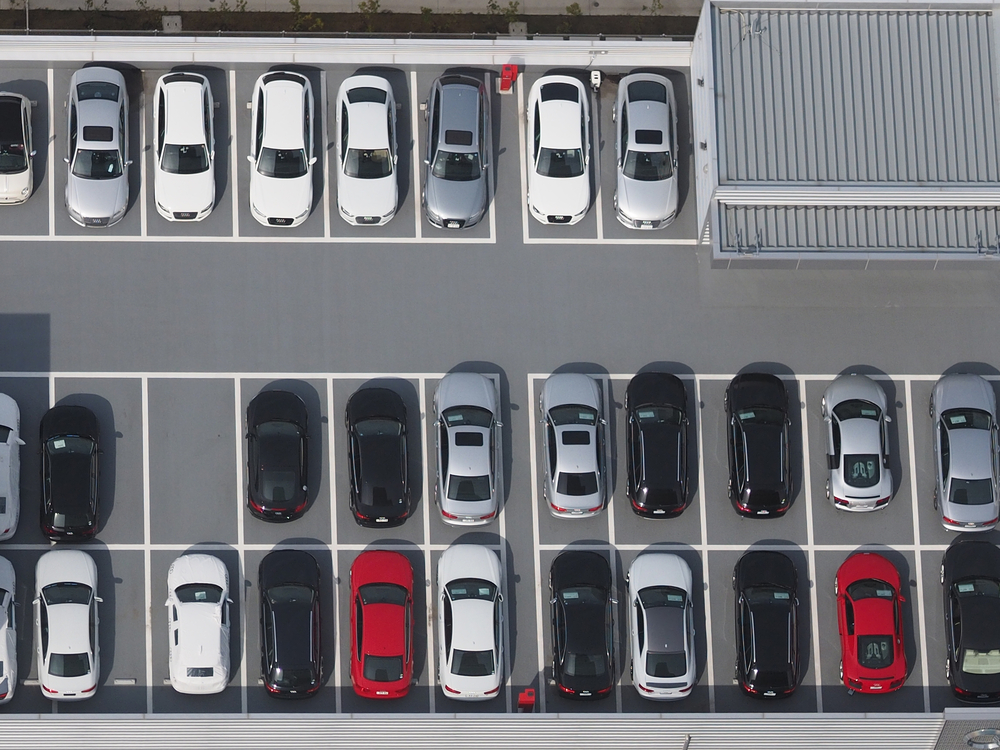 Parking location and directions
2055 Alcoa Hwy, Alcoa, Tennessee United States 37701
Directions
From the North
Get onto I-40 West for .7 miles
Then you should use the right 2 lanes to take exit 386B for U.S 129/Alcoa Hwy South for .6 miles
Continue onto US-129 South or the Alcoa Hwy for 11 miles
Then make a slight right onto McGhee Place and McGhee Tyson will be in sight.
2055 Alcoa Hwy
Alcoa, TN 37701, USA
From Maryville to the South
First go northeast on E Broadway Ave toward College Street for. 3 miles.
_2. Then make a left onto N Washington St and continue onto South Hall Rd for 2.3 miles.
You will want to continue straight onto US-129 N for 1 mile
_4. Then take the exit toward Passenger Terminal for .3 miles.
Finally merge onto Terminal Loop Dr and you'll arrive at McGhee Tyson
McGhee Tyson Airport prices and rates
Daily rate
Day rate
$10.00 / day
Grace period: 0 hour
Customer Reviews
Customer Reviews (0)
Best Price Guarantee!
Book Now
Free + Easy Cancellations