Louisville International Airport
Louisville International Airport 600 Terminal Drive, Louisville, Kentucky United States 40209

Sorry, this lot does not yet support Instapark online booking, remind them when you arrive to enable Instapark.co booking or call them 1-800-851-5863
Nearby parking lots

Location

600 Terminal Drive, Louisville, Kentucky United States 40209

Area

.
Louisville International Airport, SDF parking

Phone
Parking lot information
The Louisville International Airport long term parking lot offers long term parking for everyone flying from SDF International Airport. When parking at the airport, it creates the greatest convenience that you can imagine while park n' flying. Since the parking lot is right inside of the airport, you can practically drive right up to your terminal. This is also helpful when it comes to coming home tired. The last thing that you will want to do is stand at a shuttle stop and wait to be taken to your car. If you are parked right at the airport, it is very easy to just hop in your car and head home.

The Louisville International Airport has a very safe and secure parking lot. It can make some people nervous to leave their cars long term in a public parking lot. Fear no more, since this is a very safe place to park. There are always people around, and for when there are no staff or security around, there are surveillance cameras. The parking lot is very well lit which means that everything shot on surveillance will be easily seen.

This is a very large parking lot which means that there may be a lot of walking in your future. Depending on the amount of walking you are able to do, you should let the parking lot know if you are able or unable to walk very far. This way, the staff member who books you in will be able to place you in the best place possible. The closer you are there more expensive the spaces are, but it will be worth it!

Book your spot with The Louisville Airport long term parking lot today. Louisville Airport is located in Louisville, Kentucky.
Nearby Attractions
Louisville Airport Parking is located inside of the Louisville International Airport.

Services, features and add-ons
Bold = Featured
Regular = Not Featured

Covered Security Guard
Video surveillance
Offer day parking>
Offer night parking
Valet parking
Car Wash
Car Detailing
Find nearby parking in Louisville »
Key Details
Guarantee Your Spot Free + Easy Cancellations
How to park at this facility
ENTRY PROCEDURES
Please show your InstaPark Pass to the attendant for validation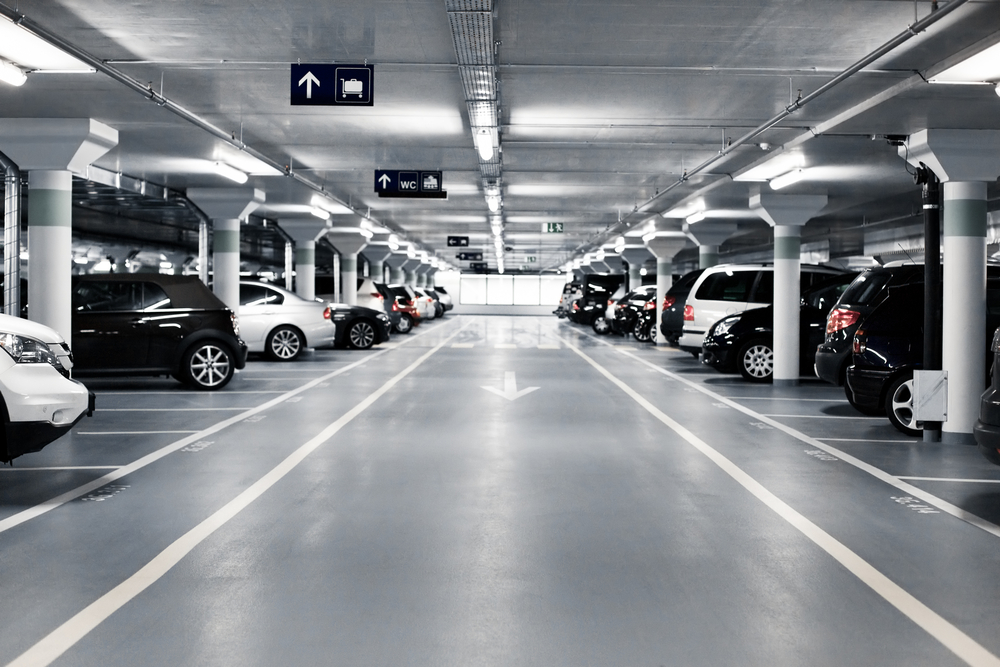 Parking location and directions
600 Terminal Drive, Louisville, Kentucky United States 40209
Directions
From South
take I-65 North to I-264 West (Exit 131). Follow the airport signs directly into the terminal.
From East
take I-64 West to I-264 West to Exit 11 and follow the airport signs directly into the terminal.
From West
take I-64 East to I-264 (Exit 1) to Exit 11 and follow the airport signs directly into the terminal.
From North East
take I-71 South to I-264 (left lane exit). Follow I-264 to Exit 11 and follow airport signs directly into the terminal.
From North
take I-65 South to Exit 131; follow the signs directly into the terminal.
Louisville International Airport prices and rates
Daily rate
Day rate
$9.00 / day
Grace period: 0 hour
Customer Reviews
Customer Reviews (0)
Best Price Guarantee!
Book Now
Free + Easy Cancellations