i Park JFK 150-30 135th Ave. Jamaica, NY 11434, Jamaica, New York United States 11434

Compare rates
Nearby parking lots

Location

150-30 135th Ave. Jamaica, NY 11434, Jamaica, New York United States 11434

Area

N. Conduit Ave and 135th Ave.


Phone

Shuttle
Parking lot information
i Park JFK is a Long term JFK parking lot located just 5 minutes from John F. Kennedy International Airport just off of North Conduit Blvd.
i Park JFK provides safe affordable & convenient airport parking and shuttle service to and from all JFK airport terminals .
i Park offers safe and secure parking with attendants who are eager to provide excellent customer care and help you with your luggage.
Please note: i Park JFK may add an additional charge at the lot for SUVs, trucks and other over-sized vehicles.
If you are looking for great parking deals, click here to Compare and Reserve parking at JFK Airport.
Shuttlefare.com is the #1 resource for finding and booking shared ride and private airport transfers around the World. You can pre-book / schedule a pickup at over 1000 airports and 10s of thousands of locations easily on your phone or desktop. Sort by vehicle preference, whether you have 100 people or it's just yourself, Shuttlefare can make travel so much easier and save you money by comparing top operators before your trip.
Find nearby parking in Jamaica »
Key Details
Guarantee Your Spot Free + Easy Cancellations
How to park at this facility
ENTRY PROCEDURES
Please show your InstaPark Pass to the attendant for validation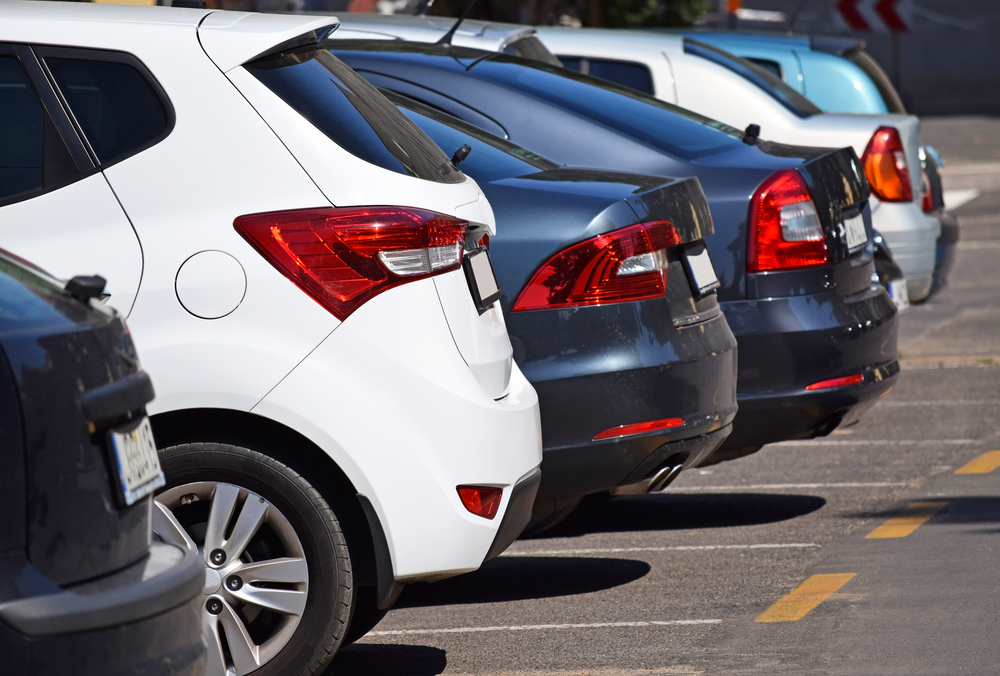 Services, Amenities, Features and Add-Ons
Security guard
24 hour access
Parking location and directions
150-30 135th Ave. Jamaica, NY 11434, Jamaica, New York United States 11434
i Park JFK prices and rates
Daily rate
Day rate
$15.95 / day
Grace period: 0 hour
Add-ons
Security guard
- no charge -
24 hour access
- no charge -
Airport Concession Fee
$5.00
Other charges
Tax
+10.38%
Customer Reviews
Customer Reviews (68)
Jamie T.

Jul 22, 2017

Amazing price at this lot! Going to be hard to beat $14 a day!

Thea L.

Jul 20, 2017

One of the safest places I've ever parked and I'm so glad that I found it. I pulled up and saw the security guard and new my car would be just fine here! The cameras help a lot too and this is somewhere I would park again in the future for sure.

Margaret Q.

Jul 18, 2017

Shuttle bus service was perfect! If I could give this place more than 5 stars, I totally would!

Ruby T.

Jul 14, 2017

This lot is sitting in the perfect location and it was really close to the airport. It was perfect! Glad I found out about this place instead of just parking where I usually do.

Arlene S.

Jul 12, 2017

Wasn't sure my truck was going to fit into the lot or be some kind of problem so I actually called ahead and asked and stressed that my truck was much bigger than a regular compact pickup. Anyway, I pulled up and there was some pretty great accommodations for larger vehicles. Spaces had plenty of room so I knew other cars bumping mine weren't going to a be a problem at all. Definitely parking here again the future just because of this!

Opal A.

Jul 09, 2017

Excellent price here! Really can't complain about anything except the fact that this should have valet service. For a lot like this, isn't not that big and it's near a world-class airport, there's no reason why there shouldn't be a valet here! I shared this with the staff and they weren't even willing to perhaps accommodate the request to just park my car for me. It was pretty good other than that. That's the only reasons I couldn't give this place a 5 in all good faith but it's not bad or anything. Next time I might be on the hunt for a more full-service lot since that's what I'm more used to. The lot seemed well enough. They keep it clean and pretty well maintained. There weren't any damage or anything that I could see so I knew my car would more than likely be in the good hands either way. The staff here seem like they treat the cars pretty well so I knew I wasn't going to have to really worry while I was gone. I parked here long-term so I needed to feel comfortable to do so and I was so it served it's purpose. Get valet service and I'll come back!

Garth O.

Jul 07, 2017

Booking my parking spot online was honestly so easy and I'm glad they made is so simple! This lot is pretty amazing form the price to the service to even how close it is to the airport. It might not be that big but what they don't have in size they make up for in services and so much more.

Chantal G.

Jul 06, 2017

Probably the perfect location for this parking thanks to how close it is to JFK airport. The shuttle bus ride over there was so quick - maybe 10 minutes? It's hard to park so close without having to pay an arm and a leg but this lot made it possible which was really great! I pulled up and right away the staff was super helpful and guided me to a good spot and then helped me get my bags out of my car! After that, the driver helped me load my luggage on and off the shuttle and by the time I got to the airport, I had plenty of time to kill. Because I had all that extra time I was able to go to this really great sushi place inside the airport (Deep Blue Sushi if you're wondering) Really great lot and fantastic service.

Shanay A.

Jul 02, 2017

I had to leave my car behind for just under 3 weeks and needed to find a place that wouldn't charge an insane amount to park there while still be close to the airport itself! A friend suggested this location to me and I'm so glad she did because it turned out to be exactly what I was looking for. In terms of long-term JFK parking it was perfect and I came back to find my car just the way I left it which is all I can ask for!

Brook J.

Jul 01, 2017

The price here was perfect and it was a good deal for the level of service I got! I was blown away by how good it all was and know for a fact that I'm going to be parking here again in the future. I fly out pretty regularly so it's where I'll be parking whenever I need to fly out of JFK.

Clarice T.

Jun 28, 2017

I usually have pretty bad experiences with airport parking when it comes to the people that work there but this one was awesome. They answered all of my questions and didn't make me feel like I was bothering them at all. They did everything they could to help me out and made me feel much more comfortable with it all. So good.

Marilou P.

Jun 28, 2017

Staff got me checked in quickly and easily! It was really quite great. Best lot I've parked at in a while!

Abby J.

Jun 24, 2017

I wanted to be sure my car would be safe wherever I parked it and I definitely found what I needed at this parking lot!

Melanie D.

Jun 21, 2017

Shuttle bus was so good. Got me to the airport with plenty of time to spare after that :)

Roberta T.

Jun 18, 2017

Such a good price! Cheapest I've seen for airport parking anywhere to be honest!

Candace W.

Jun 17, 2017

LOVED this lot! I've been telling everyone I know to park here basically!

Jasper B.

Jun 13, 2017

Everything about this place was great! Staff makes sure everything goes off without a hitch! No complaints!

Blair I.

Jun 11, 2017

Booked my spot online and it was way easier than I thought it would be. Didn't have to spend time on the phone setting it all up, I just had to put my check in and check out dates and that was it!

Matty C.

Jun 08, 2017

Easy to find location, I was able to get to it right off the freeway and i was coming from Brooklyn. Lots of other parking lots are sort of hidden!

Cecilia G.

Jun 04, 2017

SUCH a good price! Might be the best of the parking lots around here. Only thing it's missing is a car wash. I doesn't have the space for it but it would have been a nice little touch

Kelli F.

Jun 04, 2017

Definitely the best price of any of the airport parking lots in the area around JFK. There is a similar one close to LGA but obviously way too far to park at when flying out of John F. The staff here is pretty great too and you really get your dollar's worth here. 14 bucks a day is pretty cheap when you think about the other lots that are more like $27 for their daily rate. Awesome find!

Mark A.

May 31, 2017

STAFF WAS SO NICE HERE! PARKING HERE ALWAYS FROM NOW ON, SO MUCH EASIER THAN THE OTHER PLACE!

Brianna T.

May 30, 2017

Checking in was easy but checking out was even better! I basically just got into my car and left since they just put the payment for the lot through on your credit card. You don't have to wait anywhere to pay before you go!

Cody P.

May 27, 2017

Ask all the questions you can so you can feel comfortable leaving your car. They have cameras, security guards and other staff to make sure it's all safe, but they're also really nice and don't have a problem answering your concerns you might have which is great!

Sonia C.

May 23, 2017

Shuttle bus service was great! Driver was nice and carried my bags onto the bus for me which was so cool. Thanks I Park JFK!

Danise O.

May 20, 2017

One of the most affordable prices you're going to find for airport parking anywhere in New York City! It doesn't get much better than this! Parking here again in a few weeks when I fly to Europe for sure!

Rocko D.

May 18, 2017

SUCH a good lot! Parking here all the time from now on!

Gaelan L.

May 15, 2017

I booked online and it was all so easy! Glad I came across this place :)

Assante P.

May 12, 2017

You're about 10 minutes away from JFK airport when you park here, if that and that makes it so much easier to get over there and not have to worry about not having enough time to catch your flight. Don't have to worry about that here!

Dustin W.

May 11, 2017

BEST price of any of the JFK parking lots around here! You get so much value for your money here it's awesome!

Kirk P.

May 10, 2017

Really great to find a parking lot with all day and all night access for a price like this. Usually you would have to pay some type of premium in order to get a lot with 24 hour access and it would cost upwards of $20 a day anywhere else in the city. This one had that already included in the services all for just $14 a day. And to be that close to the airport as well? It was perfect!

Wilma G.

May 09, 2017

I was so happy that the staff that worked here was so nice, since the last JFK airport lot I was parking at regularly, nobody was engaged in their jobs at all. Here, everyone is only too eager to help you and help you figure out everything before you drop your keys off. I didn't feel comfortable until they answered all of my questions for me which they said was pretty normal. They were super nice and really helpful because they could tell I was apprehensive. That's on top of the great location, the excellent pricing and how safe it all way

Valencia R.

May 06, 2017

The process of checking in was honestly so easy and the staff make it their business to make sure everything runs really smoothly, which is really awesome!

Gavin L.

May 03, 2017

This lot is very much on the safer side of things and you can tell they take great and special care of all the cars in the lot. There's some pretty great cameras all over the place and even a security guard on staff that makes sure everything is under control! I felt so good about leaving my car here since they had all of those extras and I was glad to come back to find my car just the way I left it when my trip was over.

Patsy T.

May 02, 2017

The shuttle bus was so fast and make it that much easier to get to the airport. I got there a bit early so I was actually able to try some of the cool restaurants inside JFK while I waited for my flight. When I was on my way back to the parking lot, I pretty much just hopped in my car and went home and they just charged my Visa on file what I owed. My flight came in late so the last thing I wanted to do was wait at a counter trying to pay for my stay!

Barry T.

Apr 29, 2017

My truck is really big and I've had a hard time finding parking before that could accommodate but this place was perfect because I had no issues! Not only was the lot itself pretty roomer even though there aren't a lot of individual spots - the spots are also a bit on the wider side and it made everything that much easier. Parking my car was so easy and I didn't have to worry at all about bumping other cars in the lot or other cars bumping mine as they came in and out and mine was parked. Price was great too bit coming across lots that can make space for large trucks can be tricky, so this is a place I'll be coming back to for sure.

Phylis C.

Apr 27, 2017

Booking everything online was so easy for me and I'm glad they gave customers the option to do that. I was trying to decide between a few parking options and this was the best one, price-wise. I didn't want to have to call in to a bunch of them and have to check prices, so it was so much simpler that I was just able to check online and book that way also when I found the right spot.

Lola R.

Apr 26, 2017

Pricepoint was perfect and fit really well into my budget! Can't complain about anything!

Beatrix L.

Apr 22, 2017

Everything from booking it to pulling up with my car to getting to the airport in the shuttle was seamless and amazing. They really did a lot to make sure that the whole thing flowed really well. Didn't have any complaints along the way and the staff really seems to take a vested interest in the satisfaction of their customers. That's something you don't always get!!

Shamika Y.

Apr 21, 2017

I was so relieved to see how close the lot was to JFK airport and also that it was 24 hour access. I had a feeling my flight was going to be for a weird late time so i knew I needed a location I could access regardless of the time of day. This lot was really accommodating in terms of time and I was able to park and check in at midnight with no problems. I made it over to the airport in the shuttle in less than 10 minutes so I was able to make my flight with absolutely no issue at all. I used to park at another lot in the area but since using this one, I'm making the switch over because it's just so much easier! Excellent lot!

Nikki J.

Apr 20, 2017

AWESOME price! Thought it was a discount or even a mistake when I found it but was so glad when I realized it was the regular daily rate! So cool!

Ursula R.

Apr 18, 2017

Really great price! The most budget-friendly parking lot, probably anywhere in New York! Getting this close to the airport with direct transports for a price like this is really a great deal!

Matt C.

Apr 18, 2017

Good price, dropping off my car was easy, pick up was quick, and the staff were nice. Can't ask for much more than that.

Linda I.

Apr 14, 2017

All the people that work here knew a lot about the lot and made me feel way better about leaving my Benz. I wasn't too sure at very first but it was great after that!

Juanita K.

Apr 11, 2017

Staff made the check in process so easy! There was a shuttle bus waiting and I didn't want to miss it and they made sure I was checked in and the shuttle didn't leave without me which was really nice of them!

Keanu H.

Apr 07, 2017

Once I saw the guard at this lot I felt immediately at ease about leaving my car here, and the same with the cameras all around it. It might not be a big lot but it's enough that it needs real security and this lot provided that and them some. I wasn't sure about it at first but I got way more comfortable the more I asked questions and got to understand how they keep it all together. Excellent service!

Melody E.

Apr 04, 2017

Shuttle was perfect! Driver was awesome and even helped with my bags! So great!

Gabrielle M.

Apr 01, 2017

One of the absolute best parking prices anywhere in the city! This kept me so far under my budget so it was really quite perfect to say the least. I have absolutely no complaints about the service either, which you normally have to sacrifice in the name of cheap prices. This lot gave me plenty of bang for my buck and made the whole experience worth what I paid.

Sasha F.

Mar 27, 2017

The staff went above and beyond to make sure the whole process was really seamless for me! From the moment I pulled up to when I exited afterwards with my car it was just a great experience. Every question I had they answered, the shuttle bus driver was super friendly and helpful and the ride over was quick and easy. Really just a great experience overall.

Corrina G.

Mar 27, 2017

There's still plenty of other lots that still require you to call in to make a reservation, I was so glad I could just deal with this online and get it over with! I put the dates and times in and everything else after that was pretty straight forward which was so great.

Gwen G.

Mar 22, 2017

This parking lot is literally in the perfect location! Not far from JFK airport at all which is important!

Beverly I.

Mar 21, 2017

EXCELLENT price at this lot! Sharing with as many people as possible. If you're not sure about this lot, just drive by and see how safe it is! All of that for $14 a day is pretty hard to be, especially so close to the airport!

Mathilda P.

Mar 21, 2017

Incredible price. When I saw how cheap it was I knew I had to book it right away! Been telling everyone who lives in the city and travels a lot to do the same.

Carl J.

Mar 17, 2017

Everyone here is really nice!! Made everything so much better because they didn't have any problems help me out when I asked!

Joelle Q.

Mar 16, 2017

Checking in was honestly so easy! The service here was exceptional and I appreciated that they respect your time and let you get through everything quickly!

Gordon K.

Mar 15, 2017

This is one of the most secure parking lots I've ever left my car in and I was so happy to see they had a security guard and cameras on-site to keep everything under control! The place is well-lit and has plenty of other staff to keep things under control as well.

Chastity P.

Mar 13, 2017

Shuttle bus was quick, easy and very efficient! I was over at JFK in less than 10 minutes!

Robin F.

Mar 11, 2017

I was a little worried at first about my truck fitting into the lot but there was plenty of room for it to sit in there comfortably. In other lots I always had to deal with other cars bumping and scratching mine, but the staff here take extra care to make sure that doesn't happen.

Tanya L.

Mar 10, 2017

One of the best prices for parking near an airport I've ever seen! $14 a day in New York City is pretty hard to come by!

Charice N.

Mar 09, 2017

Everything about the process was actually pretty simple and the staff made it much easier along the way as well. After I set everything up online, I showed up to the lot with my car of course and my reservation receipt. The attendant got my checked in and even helped me with my luggage! After that, they guided me to the location where the shuttle bus comes and I didn't wait for more than 5 minutes for it to come. The driver loaded my bags onto the bus which was great, and the ride over was really quick! The whole experience was wonderful to be honest. On my way back to get my car I was worried about having to wait to pay but they just charged the credit card that I had on file and just gave me a receipt on my way out - which was so much easier than having to stand around and make a payment! Definitely parking here again in the future!

Rodrigo C.

Mar 08, 2017

Booking my parking spot online was so easy I just had to put in the date and time as well as my payment information and they basically took care of the rest for me! It was awesome!

Louellen K.

Mar 04, 2017

This is one of the closest parking lots to JFK and it's great because the shuttle bus ride is super fast! Fantastic lot!

Leona Q.

Feb 28, 2017

Really great price! This is a great deal for sure and I'm happy I found it!

Eduardo U.

Feb 24, 2017

The price is really good and you get some pretty exceptional service! $13.99 a day is so good considering that it's New York City. To find parking that cheap anywhere is nearly impossible, but to get airport parking at that rate is almost unheard of!

Victoria C.

Feb 23, 2017

Everyone here is so nice and helpful! Loved it!

Letty N.

Feb 20, 2017

The check in process is so quick and simple. I pulled up and right away the staff helped me find a spot to park in and got me all set up and checked in so I could hope on the shuttle and go on my way! it was fantastic and definitely somewhere I would park again in the future. I've actually been telling everyone I know that uses JFK regularly to park here instead of the other locations in the area!

Justin T.

Feb 16, 2017

In a city like New York, having a safe place to leave something like a car will always be extremely important so I'm glad that I came across this place when I did! Being this close to JFK was perfect and I didn't have to worry about it taking long to get to the airport since the shuttle bus ride was just a few minutes. I got to the airport with tons of time to spare.

Keshia A.

Feb 15, 2017

The shuttle bus service here is awesome! Makes things so much easier!
Best Price Guarantee!
Book Now
Free + Easy Cancellations