Howard Johnson Addison OHare Airport
Howard Johnson Addison OHare Airport 600 E Lake Street, Addison, Illinois United States 60101
Nearby parking lots

Location

600 E Lake Street, Addison, Illinois United States 60101

Area

IL-83 Kingery Hwy & I-290,
Addison

Phone
Parking lot information
Howard Johnson Addison OHare Airport offers inexpensive long-term ORD parking
NOTE: If you stay for longer than 10 days the shuttle is free!
If you are going away for less than 10 days we suggest you book at another lot at ORD because Howard Johnson Addison OHare Airport charges $40 for a round trip shuttle for stays less than 10 days.
Find nearby parking in Addison
Key Details
Guarantee Your Spot Free + Easy Cancellations
How to park at this facility
ENTRY PROCEDURES
See the attendant at the front desk, present your instapark confirmation.
EXIT PROCEDURES
Call the front desk for a shuttle pickup at 1-630-834-8800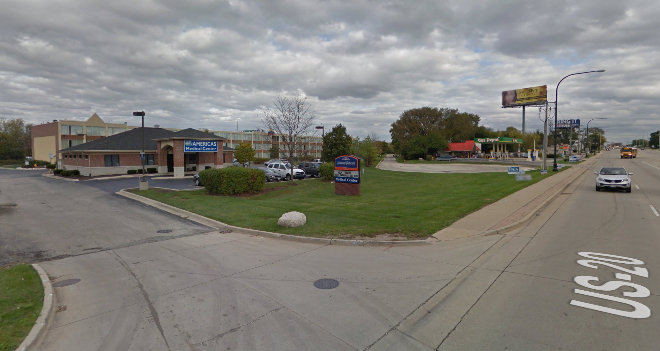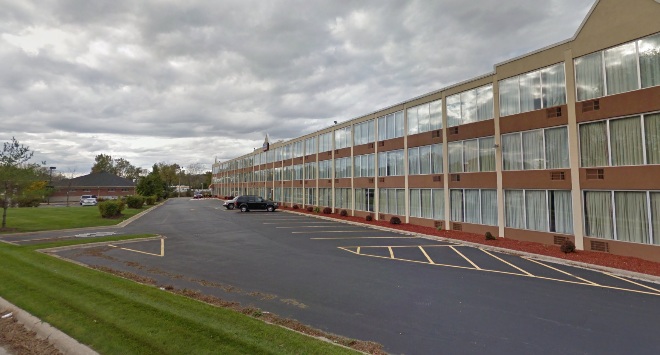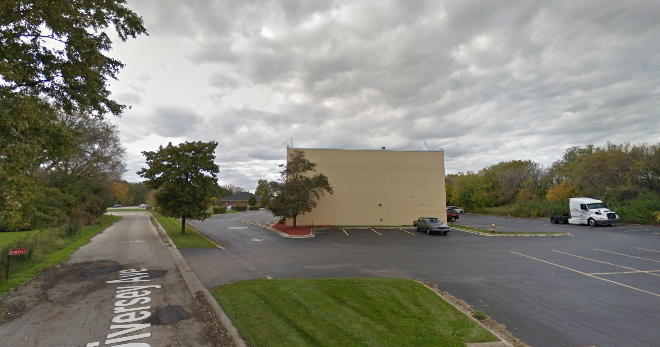 Services, Amenities, Features and Add-Ons
Parking location and directions
600 E Lake Street, Addison, Illinois United States 60101
Howard Johnson Addison OHare Airport prices and rates
Daily rate
Day rate
$6.00 / day
Grace period: 2 hours
Add-ons
Shuttle Fee
$40.00
Customer Reviews
Customer Reviews (110)
Ali J.

Mar 03, 2018

I really didn't like my experience here one bit. my car had a huge dent on the side and the hotel told me that they couldn't do anything about it... they said that they have security guards who patrol every hour or so, but that's not good enough... seems like they don't really care.

Tabby L.

Mar 03, 2018

I'm so happy about finding this parking lot. It's so cheap and easy. You just park, sign in, hop in a cab and you're at the airport in just a few minutes. it was quite cheap to cab as well.

Ellie A.

Mar 03, 2018

How can a parking lot that charges $6 a day, charge $40 for the shuttle... It doesn't make sense to me... I ended up taking a cab and it was pretty cheap.. so I didn't end up minding as much.

Kylie D.

Mar 02, 2018

When I first got here the parking lot seemed kinda scetchy, but when I arrived back home and got to my car, everything was perfectly fine. I would park here again.

Kayla E.

Mar 02, 2018

Okay, fourty bucks is way too much to spend on a shuttle bus. No way I will ever spend that kind of money for a shuttle and if I had the money for it, I would just park at the airport I think ill park somewhere with a free shuttle bus next time.

Aisha O.

Feb 28, 2018

Happy with the service and happy with everything.Good job to the employees and security.

Rachel I.

Feb 28, 2018

I had no issues with the parking lot. Had a good time talking to the guy at the front desk. I took the shuttle because I was saving so much money on parking anyway. It was very nice and I had it all to myself! :) ill come back.

Rose K.

Feb 27, 2018

I have to start leaving my car at home... Airport parking lots really make me angry. I had a question and couldn't find anyone outside... I went inside and they all looked at me like I had three heads, and my question was still never answered... WHY IS THE SHUTTLE SO EXPENSIVE?

Venecia J.

Feb 26, 2018

Parking lot was ok. Service was whatever. I'll probably either park elsewhere next time, or will end up parking at home. THAnks for nothing]

Salma X.

Feb 26, 2018

I don't think I can think of anything I hated more than my experience at Howard Johnson's airport parking lot. This isn't an airport parking lot, its a lot at the back of a building that someone somewhere is making money off ... sucks. plus your shuttle bus is too expensive.

Brenda S.

Feb 25, 2018

What the heck kind of airport parking lot is this... I know it's only $6 a day, but common people.... How can you reel people in by charging six bucks and then tell them that the shuttle is $40 LOL... its a joke.

Gaby T.

Feb 25, 2018

It doesn't look great, but this is a good airport parking lot if you aren't looking to spend a lot of money. It's good for long, long term as well. If you stay parked for 10 days or more you get your shuttle service free !! ($40 value). Happy with how everything went.

Julia A.

Feb 24, 2018

My first park n fly experience was good. I parked at Howard Johnson through Instapark. I was impressed with how quick I arrived at the airport after arriving at the hotel. Id return.

Becky B.

Feb 23, 2018

This was quite a smooth parking experience. Since I knew about the shuttle situation before I arrived, I had a taxi waiting for me outside of the hotel for when I was finished signing in. Everything went smoothly. Quite happy with my experience.

Clare L.

Feb 21, 2018

I like parking at hotels. I actually stayed at the hotel the night before my trip so I didn't have to wake up super early. I was also parking for more than 10 days so I got my shuttle bus ride for free, woot woot!! Score

Caroline G.

Feb 20, 2018

$40 FOR THE SHUTTLE BUS? Seriously people?! I rarely have to park for more than 10 days... Why do this to us? would way rather take a cab... It would cost less than half of that, round trip.

Shannon F.

Feb 19, 2018

Okay, so the first thing I noticed about this lot was that the shuttle bus was $40 for a round trip.. that is off the walls!!! ...but then I thought to myself, If you park here for this low price, take a cab to the airport and back, it will still be less than if you were to park elsewhere and get free shuttle service!! its only $6 a day!! woo woo!

Judy U.

Feb 18, 2018

I really don't like this parking lot... It kinda makes me feel uncomfortable lmao... there are no people in the back, and when you go inside you check in with the check in desk like you would if you were staying at the hotel, and then leave. I don't like it.

Kayan I.

Feb 16, 2018

Everything went very smoothly. I called a taxi in the car once I parked, headed inside, checked in my car, and once I was finished my taxi was there to pick me up and bring me to the airport. It was a cheap taxi ride since the airport is so close.

Gemma G.

Feb 15, 2018

Meh, didn't love it, didn't hate it. as long as my car is okay in the end , I'm ok.

Annabelle Q.

Feb 15, 2018

Big joke!!! I'm not parking here again. I didn't know about the shuttle bus until I got there, and had to take a cab. It didn't cost much but it should be in bigger print on the website so that people know not to park there in the first place.

Farrah W.

Feb 15, 2018

I'm very happy with the quick and easy service given by the Howard Johnson. I like parking at hotels a lot better than parking elsewhere. It always seems more secure for some reason. I'm not really sure why... More people around maybe? Whatever it is, I'm going to continue parking here.

Paula K.

Feb 14, 2018

SO DONE with airport parking lots... Next time I have to fly I'm leaving my car at home and getting a friend to drive me or something. The prices were so stupid... I mean, $6 a day is awesome but $40 for the shuttle... what.

Tenyka I.

Feb 14, 2018

If you don't know where to airport park, it should be at the Howard Johnson hotel. it is outdoor parking for cheap. In the winter you may want to find some place a little warmer/ more covered, but if you are leaving your car in any other seasonm you're good!

Mandy S.

Feb 13, 2018

I've stayed at this hotel before and I liked it, but the parking lot was complete trash... It wasn't good at all. I felt like someone could break into my car and no one would even notice haha. there was no one around!? At the end of it all, everything was fine... but still.. I don't think I'll be parking here again.

Bri J.

Feb 12, 2018

It is so easy parking at the Howard Johnson. I've always liked the hotel chain, but now I airport park here. Great for all.

Chantal N.

Feb 12, 2018

who's big idea was it to make the shuttle cost $40????? outragious.

Constance L.

Feb 12, 2018

Very basic. All you have to do it park round back and head up to the front counter. Let them know who you are then head off on the next portion of your adventure. Easy as pie!

Eileen U.

Feb 11, 2018

What do you mean $40? Like... $40? or ... I don't get it!!! How can you charge $6 for parking and $40 for the shuttle. I didn't realize that the shuttle wasn't free so I waited for it like a fool just to realize that it was an extra cost. Someone should have told me this when I first checked in.

Mackenzie L.

Feb 10, 2018

to be honest this was the worst parking lot I've ever been to haha, I'm sorry but there was no staff in theb back to help if we had any questions.. It was just an embaressment... I don't know if all hotel airport parking lots are like this, but ya

Tamara L.

Feb 09, 2018

This was the first time I had parked at a hotel and everything was going great, until I found out how dreadfully expensive the shuttle service was ooops. I should probably read the website next time. Other than that everything was great.

Tania W.

Feb 09, 2018

Thank you howard johnson for giving me such a great parking experience.

Haley H.

Feb 08, 2018

Came back after my trip and just caught an Uber back to my car. The parking lot was really full when I got back, much more busy than when I first dropped my car off there. Anyways, the daily payments of 6$ per day were really cheap and compared to a lot of other parking lots for parking and flying it was the best price around. It was somewhat close to the airport, it took a little longer than I had expected but traffic was pretty heavy on the other hand. The driver and I had a nice chat on the way there and the whole experience was surprisingly relaxing considering that when I travel I am usually a mess, haha.

Bobby K.

Feb 07, 2018

I had parked here twice now and both times I was eligible for the shuttle. It was really straight forward and I appreciated how quickly the transportation got here. The driver handled my luggage and I just felt good about leaving my vehicle there at the hotel. Many people coming and going so I'm not worried about anything happening to my car.

Helena J.

Feb 07, 2018

The parking here is really nice! The parking lot is fresh with new dark asphalt and fresh paint. It much better than some of the old lots I have used in the past. The amount of damage some lots have to their grounds is crazy with potholes and stuff. That sort of thing can really mess up your vehicle so I really do appreciate the new parking lot. Just make sure you lock your car and you're ready to go from the Howard Johnson parking lot! O'Hare here we come!

Manda W.

Feb 05, 2018

SO glad that I chose to park at this parking lot. This is a cheap person's heaven haha, I paid $6 a day, and hardly anything for a cab to the airport. Happiness is an understatement.

Ruthie E.

Feb 04, 2018

Everything I have ever heard about this parking lot is true. It's un kept, inexpensive to park, very expensive to shuttle, and it was just all around a grungy looking spot. I have stayed at this hotel before but I had never seen the actual parking lot until I parked there this past week... I don't know what to even think of it. haha.

Pam P.

Feb 03, 2018

Now that I look back on it this is a funny story, but at the time I was fuming!! I just came across this parking lot randomly (right now), and it brought back some pretty bad memories. I parked here with my family once when I was a little bit younger than I am now and I had forgotten something in the car. One of my dolls. It was a sad, sad day when I had to get on the airplane without her. SO, when we arrived back our car had been broken into and my doll was face down on the floor in the mud hahaha, I always wondered why they didn't take my precious doll, but I guess it was probably because no robber wants to play with dolls. Seeing this just reminded me of that.

Sophia P.

Feb 03, 2018

When I travel, there are a couple things that I like to look for when booking at different places.... one of those things is a complimentary shuttle bus ride. I must have missed something on the website, but who knew it was going to cost me $40? I could have easily parked elsewhere without paying that price. I did like this lot, but I'm not sure if I would park here again.

Dorine H.

Feb 02, 2018

wow this parking lot is literally my worst nightmare. there wwere no staff in the lot to help... I was actually wondering for a second whether or not I was in the right place.... and then when I went inside no one was at the desk for about 10 minutes until I finally found a manager to help find the girl who was supposed to be there. She was very apologetic but I was just annoyed at this point. Then I found out that the shuttle costs $40.... So I had to call a taxi which took forever, and whenI finally got through security at the airport I had to run to my gate to make sure that I didn't miss my flight. I'm so glad that I left early or I would have missed my flight for sure.

Erin C.

Feb 01, 2018

I wish someone had warned me about this parking lot before coming here. It wasn't very good and I was totally not happy with the shuttle cost. I thought that all shuttles were free? And what happened to good customer service? Most hotels have it, but this one was lacking a bit in my books.

Elaine H.

Jan 31, 2018

This was a very different airport parking experience then we're used to. totally excited about never coming here again. Not the best. I will not come back here. I didn't feel comfortable leaving my car and I didn't really like the fact that the shuttle costs so damn much. not impressed one bit..

Whitney M.

Jan 30, 2018

I was impressed with the way things were ran. It was very "do as you please" haha. I parked my car, told them about it at the front desk and found my way to the airport. Kinda sucks that the shuttle was 40 bucks,...

Sue N.

Jan 29, 2018

Everything was great at the hotel. Everyone was very nice and made me feel comfortable leaving my car. I took a taxi over to OHare and it only took a few minutes. Really good timing. Thank you for everything :)

Alison M.

Jan 29, 2018

Happy to be home... My trip wasn't as great as I had hoped, but it was nice getting back to the hotel and being able to drive myself home. Since I was away for more than 10 days I got free shuttle service which was really nice. Thank you for the parking experience.

Marsha T.

Jan 28, 2018

Howard Johnson has a nice little parking lot going on out back. It felt kinda weird leaving my car back there, but it was okay in the end. I'm just happy that my car wasn't broken into or something, haha... I'm kinda surprised that it wasn't, to be honest.

Sheena S.

Jan 27, 2018

Hey, This airport parking lot was alright... I don't have much to compare it to since I've only been to one other one, but meh. It was whatever. you park and check in.. easy. There was a bit of a line when I got there which stressed me out a bit but I guess that's to be expected.

Justine S.

Jan 27, 2018

Parking here was a breeze , stayed away from the commotion closer to the airport and got to relax here while my shuttle was on its way to pick me up. It got there and the deriver helped me with my bags which were a little heavy. He brought me right to my terminal and the next time I say him was a when he picked me up. I just had to call the hotel when I returned and it came to the arrivals terminal where the shuttle center was. Got back to my car fairly quickly and left without any problems.

Tiff M.

Jan 26, 2018

My husband and I came here in hopes we would find a parking spot, and we did! Everything was great except for the fact that the shuttle service was $40... We ended up taking a cab but other than that everything was great.

Randall D.

Jan 26, 2018

My family and I came to the Howard Johnson to park, and it was a bit of a mess. Our reservations screwed up at another parking lot and needed somewhere to go, and quick! We looked up which parking lot would be the closest and it said it would be at this hotel. We went and it took forever to fill out all of the forms they had. We should have just sucked it up and just parked at the airport, but my wife loves to save a dollar, so we stayed... Long story short, we made our flight! lol, we are very happy to have made it on time when we thought that we had no chance.

Kris C.

Jan 25, 2018

I've read a lot about park n fly parking lots and how sketchy they can be. Sometimes unknown businesses are harder to trust rather than a well-known brand name like Howard Johnson. I know it's just a parking lot but it gave me a little more peace of mind. Some lots just pack your cars in like sardines and then you get stuck or have trouble getting your vehicle out when you return from wherever you were. Here the parking lot was set up with painted lines like a regular parking lot, so there had to be space between all cars. I was happy to come back and see that my car was not blocked in or anything like that. I went inside to let them know I was back and departing with my car and thanked them for looking out for my car while I was gone. It wasn't much and I know it's just a parking lot but there can be a mess of a situation out there if you don't have a trusted place to leave your car. Good option here.

Bethany H.

Jan 24, 2018

Long-term parking is what this is meant for. I went away for a bit to visit family and ended staying even a little longer which worked out because all I had to do was give Howard Johnson a quick call to let them know my vehicle would be there a little longer which was not an issue at all. If you're leaving but aren't 100% sure when you'll be returning this is a great option to have as it's typically not too busy (at least when I first arrived and then came back after, both times it was pretty light traffic).

Ashley P.

Jan 23, 2018

Lots of space for whatever size vehicle you have. I have a big pickup truck and there's wasn't an issue at all with leaving it here. My kids and I left for an extended trip which allowed us to get the shuttle for free. There was no rushing with lots of people around, just a very laid back approach which was a nice change to the busy days that I'm so used to. The shuttle took about 15 mins to get to the airport but its was all in all a smooth ride there and back.

Brian P.

Jan 22, 2018

I left my car here for about 2 weeks and found that it worked out very well . The car was in a safe space for that amount of time and the parking lot was actually really busy when I was there which was alright. I'd rather it be a little busier than my car be the only one back there. The shuttle was free which made it a no brainer for me to use this lot. Thanks Howard Johnson!

Melanie S.

Jan 22, 2018

My friend and I ended up staying at the Howard Johnson hotel after we got back from our long trip. We were about to leave when we just say, the heck with it, we'll just stay the night and recharge for the next day. It was super convenient to be able to crash where you essentially parked for the last week. We just got up the next day then took off and the cars were just as we left them.

Frankie M.

Jan 21, 2018

I booked online and it really was simple to do. I arrived and just checked in at the front desk with the friendly clerk in the hotel. The Howard Johnson hotels have always given me great customer service which is also part of the reason why I wanted to give them my business for the parking. It was really close to the airport, just a 10 min drive or so.

Sean A.

Jan 21, 2018

I left my car here with my other friends car and it was very easy to do. The reservation was simple online and no extra fees. We just got a cab there and a cab back once we returned from our trip. When we returned the cars were surely there, and I just stepped into the hotel to thank the attendant at the front desk.

Colleen O.

Jan 19, 2018

The parking lot was great! Very new surface and the trip was really short to the airport.

Andrea C.

Jan 18, 2018

Stayed at the hotel before I left the morning after. My car will be safe here I'm sure, the staff seemed on-the-ball and trustworthy when they said there's never been any problems with the cars left here.

Chris E.

Jan 18, 2018

The parking lot wraps right around the building and its not hard to find with the hotel right there. There's also a medical center out front and some gas stations nearby for snacks and things like that. $6 is the best you'll get in this area, so I was happy to save some money.

Marie D.

Jan 17, 2018

Nothing too special about this place, just a parking lot and that's all there is to it. No valet or anything fancy that is unnecessary. Just need a cab or Uber to the airport unless you get the shuttle. Which is $40 if your stay is for less than 10 days.

Caitlin D.

Jan 15, 2018

We called the desk when we got back from our trip of a few weeks to arrange for the shuttle come get us, and it was soon after that it came by to pick us up to bring us back to our car. I've had some bad experiences with park n fly lots so I was glad to give this one a shot, and there were no hassles.

Samora P.

Jan 15, 2018

I came here with my friends and family and we all parked for cheap. We all took a cab from the front of the hotel for cheap as well. It was a really nice way to bond as a family. We usually aren't in such close proximity to one another. The shuttle bus was too expensive for us to take , so that's why we stuck with the taxi. I am happy with the service given today. thank you.

Dani I.

Jan 15, 2018

The parking lot was good. The front desk was very kind and knowledgeable about the shuttle service.

Jenny C.

Jan 14, 2018

Not sure how busy this place usually is but it was actually pretty slow when I arrived. The parking lot is newly paved and the hotel is just off the main road there, not too hard to find. I think there may be other better options but this is definitely the cheapest.

Kim S.

Jan 14, 2018

The parking lot was decent. The free shuttle is what was the selling point for me since I was going to be away for a while. Very happy with how quick it came to get me and when I retuned it grabbed my fairly quickly too. Two thumbs up!

Frances T.

Jan 13, 2018

When I fly out of Chicago next I'm definitely parking my car here again. Not much else to it, no smoke and mirrors, just safe parking for a really affordable price. Thanks Howard Johnson!

Carolyn O.

Jan 11, 2018

The people at the from desk are all really friendly! I couldn't believe it was only $6 a day, very cheap parking compared to other parking lots in the area.

Chloe M.

Jan 11, 2018

Good lot. Would recommend to anyone who doesn't like dealing with really busy lots.

Charles S.

Jan 11, 2018

Very empty parking lot but I didn't mind that. I came back and there were a few more parked around me included some peoples' that travelled with me, but it ended up being really cheap parking which was great. Myself and a few friends all met up here and it was nice to have a quiet spot to chill out before and after the madness.

Shelby I.

Jan 10, 2018

Thanks to Howard Johnson hotel for the parking space and also the room that we ended up staying in the night before we departed! On our way to Europe now for a few weeks and hoping for a safe trip back.

Jess A.

Jan 09, 2018

When you get back and are waiting at the arrivals terminal, just call the Howard Johnson hotel front desk and they'll send the shuttle out for you right away. It worked out pretty well for me and my family and the driver even loaded and unloaded our bags. Pretty straight forward.

Jayanagendra R.

Jan 09, 2018

I booked my parking at Insta Park from Dec 19th to Jan 8th. When I reached Howard Johnson on December 19th at 11 AM for my parking, I was greeted rudely by the front desk lady at first. I showed her my Insta Park reservation, then I was told by the Howard Johnson (HJ) people that Insta Park does not pay HJ any money. Howard Johnson people were not at all happy with Insta Park. I had to pay $30 for shuttle service fee (in addition to the $120 parking fees to Insta Park) so that Howard Johnson could give me a ride to the airport. When I returned from my trip on Jan 8th, I called the front desk lady, and she was very nice and sent me a shuttle. Overall, the people at Howard Johnson are fine. Looks like Insta Park needs to resolve the issues with Howard Johnson. Insta Park should not cause troubles to the customer.

Mandy B.

Jan 08, 2018

$6 is great! I was away for just over 2 weeks and the rate was much lower than anywhere else. The shuttle driver who gave me and lift to the airport was professional and courteous, and he was the same one who picked me up right from my terminal when I arrived back.

Taylor T.

Jan 07, 2018

I'll be encouraging family and friends to use this lot attached to Howard Johnson because of its simplicity and its closeness to the airport. Not much else to it, just really cheap parking.

Anton D.

Jan 06, 2018

The shuttle was really nice, it must have been new, and the ride wasn't too far to the airport. Quick ride and simple booking process to leave your car in this lot. I would use it again.

Lacey H.

Jan 05, 2018

When I got back my car was safely waiting for me. The hotel was pretty busy so you don't have to worry about leaving your car here deserted.

Kaleb P.

Jan 05, 2018

Howard Johnson is pretty innovative for doing this. They understand the needs of their customers and others who are flying out of O'Hare airport. And it's a good idea because some people like myself ended up staying for a night when I got back from my trip.

Eric E.

Jan 05, 2018

Convenient parking location for those who are flying and coming from out of the area and in need of a parking area. No worries about parking tickets, towing, or any of that annoying stuff. Just 6 dollars a day is what I paid to be confident with where I left my car for a while.

Perla G.

Jan 03, 2018

I would recommend using this lot if you are departing from O'Hare and plan on leaving your vehicle for an extended period of time. I was happy to come back to see my car safe and sound.

Camila M.

Jan 03, 2018

Parking lot was easy to find, especially with the hotel right there. Just took a cab to the airport from there, I didn't have much stuff with me as I was going for just a few days for business. If you're in need of a parking spot to leave your car and other lots are full definitely consider using this lot. It's still pretty close to the airport and a trusted business watches over your vehicle.

DAVID W.

Jan 03, 2018

Great for the price. I was able to park close to the building. The process was fairly simplistic but when I arrived and was waiting for my shuttle I overheard open dialogue between the driver and the front desk about prioritization of my ride versus something else the driver had to do - it's seemed to conflict with the information about shuttle times and I felt uncomfortable. It is a good thing that I called immediately when my plane touched down as the driver had had a family emergency and they had to call in a substitute. Therefore I my wait was minimal when I was ready after collecting my baggage. Havin a scheduled arrival time of 8 PM arrival doesn't hold much clout - however the front desk lady (Tiffany) was amazing and apologetic and sweet. She dealt with the situation perfectly. I would definitely use the service again.

Farra O.

Jan 02, 2018

Worked out great because I met up with some friends here and we all stayed at the hotel the night before our departure from the airport. Our cars were all able to be parked together so we could feel better about leaving our vehicles there together. We are away still but are planning on staying at the hotel again for a night once we return! How convenient! :P

Paloma A.

Jan 02, 2018

If you're coming into Chicago from out of town, definitely consider staying here. You can crash at the hotel and then be on your way to the airport the next day. That's what I did and it was very easy to reach the airport from here.

Jeremy T.

Jan 01, 2018

Even at the back of the parking lot there is a small road with some houses, so you know there are people around that can deter break-ins. For $6 it's a really fair rate at a decent location in proximity to the O'Hare airport.

Mya P.

Dec 31, 2017

The lot here was pretty much new looking and very clean. A handful of cars were in the lot but not too many. Lots of space and as soon as arrangements were finalized at the front desk the shuttle was on its way. Like people have said, it's a good spot if you need to leave your car somewhere for 10 or more days because of the free shuttle.

Carlos I.

Dec 29, 2017

For those who travel for extended times only I would say, unless you want to pay $40 for a shuttle there and back. I left my car here for 14 days and no problems at all when I returned.

Madison H.

Dec 28, 2017

The customer service was excellent (as expected from any hotel) but it was nice that they so often dealt with this because I was in a bit of a rush with my family and the information exchange at the front desk was very quick and our shuttle was there soon after. We went on a 2 week trip so the shuttle was included. At that point, why not park here? The daily rate is the cheapest out of anywhere I could find.

Danika J.

Dec 27, 2017

The parking lot seemed very empty, I was a little skeptical of leaving my vehicle there but the front desk lady reassured me that they've never had issues with people breaking into cars or anything on their property. Sure enough, I came back to my car which was safe and sound. Thanks very much Howard Johnson for the car hospitality!

Morgan C.

Dec 26, 2017

Free cancellation came in handy, I had to cancel my trip last minute (long story) but anyways I just called to cancel my reservation and that was that. Pretty simple and glad I just had to speak with one person and not be put on hold 5 times instead.

Savi T.

Dec 25, 2017

The driver of the shuttle was really nice and the shuttle arrived quickly at the parking lot and brought me right to my terminal. I was preoccupied with my flight since I get a little nervous beforehand so it was great to have someone worry about getting me there other than myself, lol.

Alasca F.

Dec 25, 2017

My family and I stayed the evening before we left for the airport and also the night we go track from our trip. It was actually very convenient because I was feeling quite ill when we returned , so I was glad to just sleep there for the night once again. Can't stay overnight at any other park n fly lot, so if you're looking to relax just before or after then I would say to book here.

Gilbert W.

Dec 24, 2017

New Shuttle was very clean and I enjoyed the quick ride there and back. Thanks very much guys!!

Jacinta E.

Dec 24, 2017

Kind of just what I expected, a hotel parking lot with lots of space. It was much better than feeling very tight and claustrophobic in busy, full lots with too much going on. Cheapest option so I was happy to save a few bucks.

Shaye K.

Dec 23, 2017

The parking area wasn't really busy at all, they say to book in advance but it usually has lots of space. Just took my reservation paper to the front desk of the hotel and they took down my vehicle information. Very nice people at the front desk who wished me well on my trip.

Vera B.

Dec 22, 2017

The shuttle was an extra $40 but I would have paid 20 plus dollars each way anyways. I left my car here for a week and it was fairly convenient, I was happy to save a lot of money on parking since airport parking at O'Hare can be criminally expensive.

Jasmin E.

Dec 22, 2017

Lots of food and gas bars in the immediate area to this parking lot. Fairly new paving done and a clean, spacious area good for a rendezvous with family or friends that you might be travelling with.

Elizabeth R.

Dec 22, 2017

Very simple place to get to, and you just exchange information at the front desk and pay for the amount of days you plan to keep your car there. I was meeting a friend there and heading to the airport so it was really convenient. Not many hoops to jump through.

Tiffany S.

Dec 20, 2017

The area is just busy enough not to attract mischief yet it's not like you're in a traffic jam. Very stress-free parking and I was happy when the lot wasn't too crazy. Just went inside to speak with the clerk and make the transaction.

Cassidy J.

Dec 20, 2017

This place is very convenient to leave your car. There's gas stations and restaurants right beside it so you have some food options when leaving or arriving back. I took my family travelling for a few weeks and didn't need the bells and whistles for so much more per day. It adds up when you're away for a number of days. So 6$ a day was the most affordable and the shuttle - which was complimentary - arrived very quick. When we got back we just had to call a number for it to pick us up again and take us back to the vehicle.

Linda P.

Dec 19, 2017

Pretty straight forward. Parked here without a hassle from anyone. Just took a few mins to get everything clear at the front desk, then I was on my way. Just took a cab from here and I was the simplest thing to do, which is just what I look for.

Holly H.

Dec 18, 2017

Parked here and only had to pay 6$ per day. I was very happy that it was that cheap since I can't afford these $20 per day sites. I travelled for about 2 weeks so parking my car here was very convenient. I didn't really know what to expect with the shuttle service but the front desk at the hotel took care of it for me and it arrived very quickly. Getting it there and back made for an even smoother trip to the airport.

Ralph O.

Dec 17, 2017

The directions to get here are very straight forward. Just off of highway 20. The I-290 connects to 294 which takes you to the O'Hare exits. We simply parked here (it was $6 per day, which was by far the best price in the area) and Ubered to the airport. I've heard stories of people getting ticketed or towed for leaving their cars in sketchy places, so at least there's something legit like this lot to park your car and give you peace of mind.

Andre K.

Dec 17, 2017

It's just a regular parking lot but has tons of space and is very cheap. The hotel oversees the cars parked in it lots so just go to the front desk and they will take care of you. They were very quick and professional at the front desk, just make sure to have your instapark confirmation with you.

Jessie W.

Dec 16, 2017

There's a gas bar just beside the parking lot along with some restaurants and other shops. Nice to have those things around your parking location for when getting there or getting back.

Leo J.

Dec 15, 2017

The parking lot is hotel parking lot so there is always activity right near the parking lot. It's not like you're leaving your car deserted somewhere. I felt good about leaving it here so that there wouldn't be a chance of anyone vandalizing the car. The desk person in the hotel was very friendly and the payment was cheap for our parking. When we arrived back at the lot we decided to stay at the hotel that night to just relax and recoup from a long trip. Thanks Howard Johnson Addison for the stay!

Harmon Q.

Dec 14, 2017

There are a few lots in the O'Hare area but they were all full as we booked somewhat last minute. We paid a little extra for the shuttle from this parking lot because we were only needing a spot for our car for a week. But the shuttle ended up being very convenient and had tons of room for our family's bags.

Evan J.

Dec 14, 2017

Very close to the airport, I would recommend this parking lot to anyone leaving for over 10 days as the shuttle is free at that point!

Jeff K.

Dec 13, 2017

Other lots were full so we booked here and the parking experience was good. Lots of space and there were no extra fees or charges other than the 6$ a day. We went away for a month so this was a really cheap way to leave our car close to the airport. The free shuttle was great.

Nicole R.

Dec 12, 2017

Definitely consider booking here if you're planning an extended vacation! If you leave your car here for 10 days or longer there is a free shuttle to the airport - if not, the shuttle costs a little extra. We were going on a trip to a few countries in Europe and decided this was the place for us. the Howard Johnson Addison O'Hare Airport parking lot had tons of space and is only 6$ per day. It ended up being the cheapest option for us and when we go away next we'll be sure to park here again.
Best Price Guarantee!
Book Now
Free + Easy Cancellations