GOLD COAST FLL AIRPORT PARKING
GOLD COAST FLL AIRPORT PARKING 3000 SE 6th Ave, Fort Lauderdale, FL, Fort Lauderdale, Florida United States 33316

Nearby parking lots

Location

3000 SE 6th Ave, Fort Lauderdale, FL, Fort Lauderdale, Florida United States 33316

Area

Nearest Main Intersection:  US1 and SE 30th Street - Nearest Highway exit:  I595 to US1 North
Fort Lauderdale–Hollywood International Airport

Phone

Shuttle
Parking lot information
Gold Coast FLL AIRPORT Parking Is a well established Fort Lauderdale–Hollywood International Airport parking operator offering friendly service for FLL Parking, Offering great parking rates, the staff at Gold Coast FLL AIRPORT Parking will do everything possible to help make both the beginning and end of your trip as easy and hassle free as possible. they provide professional and courteous valets, air conditioned shuttle transportation directly to the terminal, and will be more then happy to assist you byloading and unloading your luggage for you. And when you return, they will have your car ready for you to drive off.
SHUTTLE INFORMATION:
Arrive at Gold Coast and one of our friendly shuttle drivers will assist you with your luggage. Our office is open from 4AM-12AM.
When you arrive at Gold Coast check in with your receipt or by name or reservation number and one of their friendly shuttle drivers will assist you with your luggage. they will quickly shuttle you straight to your terminal, and when you return from your trip, simply call us 1.800.421.8752 or 1.954.522.0665 and they will come pick you up in their air conditioned shuttle.
See Parking Rate And Tax Information Below
Find nearby parking in Fort Lauderdale »
Key Details
Location 3000 SE 6th Ave, Fort Lauderdale, FL, Fort Lauderdale, Florida United States 33316
Area Nearest Main Intersection:  US1 and SE 30th Street - Nearest Highway exit:  I595 to US1 North
Fort Lauderdale–Hollywood International Airport
Customer Support 1-800-851-5863
Shuttle Pickup Hotline 1-954-522-0665
Nearby attractions Fort Lauderdale-Hollywood International Airport (FLL airport) parking - 1.22 miles
Parking Type Parking lot
Spots Total 10
Max height none
Local time Jun 10, 2023 02:06 PM
Guarantee Your Spot Free + Easy Cancellations
How to park at this facility
ENTRY PROCEDURES
When you arrive at Gold Coast check in with your receipt, or by name, or reservation number.

One of their friendly shuttle drivers will assist you with your luggage & quickly shuttle you to your terminal.
EXIT PROCEDURES
When you return from your trip, simply call 1.800.421.8752 or 1.954.522.0665

A Gold Coast Shuttle will come pick you up in their air conditioned shuttle.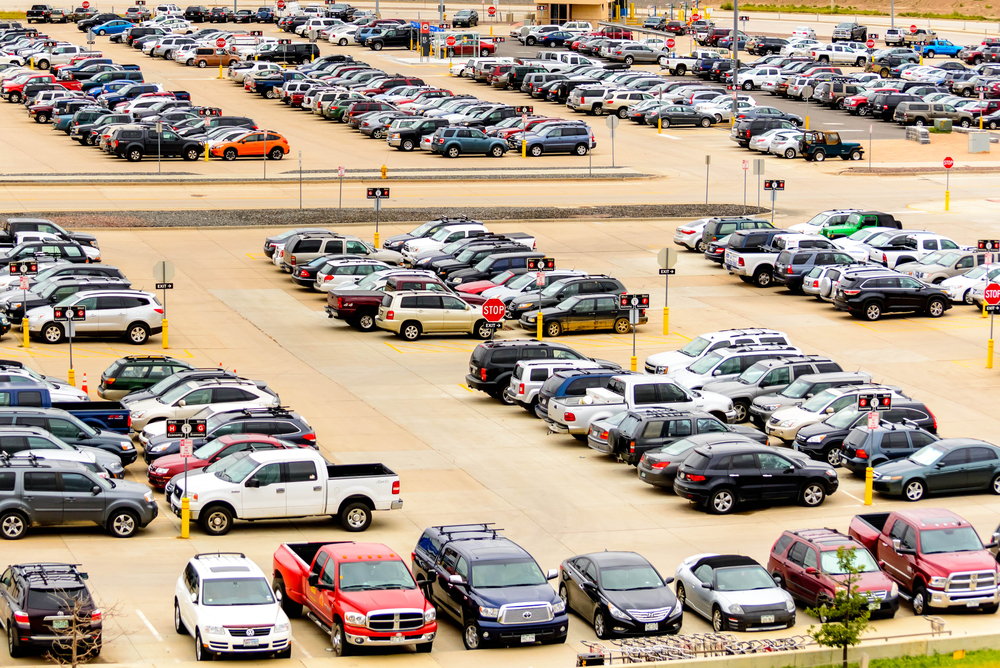 Services, Amenities, Features and Add-Ons
Security guard
Video surveillance
Valet
24 hour access
Airport Access Fee
fuel surcharge
Shuttle Passenger 1
Shuttle Passenger 2
Shuttle Passenger 3
Shuttle Passenger 4
Shuttle Passenger 5
Shuttle Passenger 6
Shuttle Passenger 7
Shuttle Passenger 8
Parking location and directions
3000 SE 6th Ave, Fort Lauderdale, FL, Fort Lauderdale, Florida United States 33316
GOLD COAST FLL AIRPORT PARKING prices and rates
Daily rate
Day rate
$8.00 / day
Grace period: 0 hour
Add-ons
Security guard
- no charge -
Video surveillance
- no charge -
Valet
- no charge -
24 hour access
- no charge -
Airport Access Fee
$3.50
fuel surcharge
$2.00
Shuttle Passenger 1
- no charge -
Shuttle Passenger 2
- no charge -
Shuttle Passenger 3
- no charge -
Shuttle Passenger 4
- no charge -
Shuttle Passenger 5
- no charge -
Shuttle Passenger 6
- no charge -
Shuttle Passenger 7
- no charge -
Shuttle Passenger 8
- no charge -
Other charges
Sales Tax
+7.00%
Airport Tax
+8.00%
Customer Reviews
Customer Reviews (156)
Richard L.

Feb 13, 2023

very friendly and helpful but internet site said the would transport to the boat and they no longer did costing me extra money and time

cathleen c.

Dec 01, 2021

Everything was excellent! People were super! Shuttle was prompt. I also used their detailing service and that was excellent too.

Anisa J.

Nov 30, 2021

The service was exceptional. Best experience so far with dropping off my vehicle and getting to the airport promptly. When I returned, I called and I was picked up in less than 5 minutes. I highly recommend Gold Coast FLL parking.

Anisa J.

Nov 30, 2021

Probably the easiest and quickest drop off and pickup I've ever had. I normally fly out of Orlando. This is my new go to place from Ft Lauderdale. I highly recommend Gold Coast FLL parking.

paul g.

Oct 27, 2021

service was excellant, will use again

Terri D.

Oct 26, 2021

Excellent staff! Quick on time and very convenient. We will return in the future.

Filipe C.

Aug 01, 2021

Great service. Will use it again.

Anastassiya L.

Feb 21, 2021

Great service, shuttle pick up/drop off was quick and efficient

Helen A.

Mar 25, 2020

Very efficient and friendly service! Thank you.

Raimerl S.

Oct 22, 2019

Exelente me motiva a volber trato y rapides.

Manuel P.

Sep 23, 2019

Excellent service by the desk operator and very polite drivers of the shuttle. I will definitely do it again every time I have to leave my car at the airport. Thank you!

Britt M.

Jul 28, 2019

I will definitely be back. Thank you so much for taking all the stress of the parking garage out of the mix.

Lori J.

May 12, 2019

Wonderful customer service. I will use them again...hands down

Melissa E.

May 07, 2019

Super good service. shuttle took me from parking lot to airport and then back in less than 5 minutes. No wait time.

Manuel O.

Apr 26, 2019

Very convenient and nice staff.

Carlos S.

Jul 23, 2018

Great and realiable service, drop off and pickup at the port in minutes. Vehicle is in the same condition it was left.

Stephen S.

Jul 08, 2018

Excellent service, driver courteous, timely drop off and pickup.

Oral K.

Mar 27, 2018

I am finally in love with a parking lot garage. Yaasss! Gold Coast is her name! I only paid $8 per day and parked my car for 3 days. So that's only $24. You couldn't write this script, but I am doing that now. This is the cheapest method of parking and Gold Coast got it down pat!! ??

Monique B.

Mar 27, 2018

Gold Coast has me on their radar for more than one reasons. They charge only $8 a day! They have a car detailing service as an option! They have many security guards that work around the clock! They have nice employees! They make the process easy where you can book online! They offer shuttle service and valet parking! Do you want me to name more reasons! Nah! That's enough to park there!

Derek E.

Mar 27, 2018

I aint got no complaints about Gold Coast. I never got such a good amount of love at other parking lots. The staff were lovely. They didn't spare niceness. Every business place should run like that….humane! I just love it! If you want a good parking lot space where the staff goes out of their way for you, choose Gold Coast! ????

Thomas R.

Mar 25, 2018

Parking lots are a trip in my previous experience. I was leery about going to Gold Coast cause I had my car scratched up so many times at other parking lots. But, I took the chance and boy, did it pay off in my favor. I parked at Gold Coast several times and came back with my car intact. That is enough reason for me to park there. I recommend them to anyone who loves their vehicle like I do! ???

Alton S.

Mar 25, 2018

Even though, the Gold Coast parking lot main office is opened at 4AM to 12AM, the shuttle bus drivers, the check-in agents and valet parkers and security guards are always around to help. I got there at 1AM for a late flight and it was as if the office was opened. Everything was so smooth and easy! I always recommend this parking lot to all my friends and family.

Maureen J.

Mar 24, 2018

I was pleased that Gold Coast had a free cancellation policy. When I called to cancel my reservations, Paulette sounded like she understood my plight, but it was also their policy. I didn't want to lose all that money that I had paid for my 2 week payment. And I didn't have to. I got my money back, but I will definitely be parking there when I reschedule my vacation. Definitely!!!!

Francine P.

Mar 23, 2018

I got a massage at Massage Envy, 0.4 miles from the FLL airport and then got in my car to go to that pressure-filled business meeting in North Carolina. I was in a good mood from that intense, but soothing massage. So I wasn't gonna have anyone spoil my mood. The parking lot staff certainly made me feel even in a better mood as I checked in with my reservation information and the shuttle bus trip to the terminal was a breeze! ??

Sam H.

Mar 22, 2018

Help me figure out why more people are not parking at Gold Coast! The service is amazing. The price is right at $8 per day and the added car washing service provides the best option, if you have a dirty car. So I guess it means that Gold Coast is a hidden gem for people like me and you. You tell me!

Mandy O.

Mar 20, 2018

I wasn't used to such a small parking lot like Gold Coast had. But, I guess small does not mean that it is not a good one. I learned that really quickly. The girl at the front (can't remember her name) made me rethink small. She had a personality bigger than life. The shuttle bus driver, Sam (my brother's name is Sam) was so nice. He was an older man, but seemed like he loved his job. Way to go Gold Coast! Small, but big customer service!

Kimberly K.

Mar 19, 2018

We stayed at Las Olas Boulevard, Fort Lauderdale, just 1.4 miles from the aiport. After grabbing a quick lunch, we drove to Gold Coast parking to leave the car so we could board the 3PM flight to Mexico to finish our vacation. We were running a few minutes behind, but made it up because of how efficient and smooth the check-in process was at the parking lot and how quickly the shuttle bus came for us to drop us right at our terminal.

Reggie W.

Mar 18, 2018

After making it to the Harbor Shops Mall, 0.4 miles from the airport to meet my friend, Faye who I hadn't seen in ages, I made my way to the parking lot so I could get on that long flight to Hawaii. It took less than a minute to check in at the gate with Monica who had the valet guy Gary take my car keys and unload my bags for me. he even called to see where the shuttle bus was and I only had to wait for two minutes before I was taken to the termina. I recommend Gold Coast anytime!

Donna J.

Mar 17, 2018

I am not from the area, but when I was searching online for a parking lot, I happen to find Gold Coast and decided to try it out. Glad I did. I made the online reservation after calling to get more information. I felt good about how the rep talked to me on the phone and when I went to the check-in gate, I realized that all the staff were just as nice. Good cusstomer service!

Janet Q.

Mar 17, 2018

Marcy was great! Who is Marcy? Well, god damn it, if you park at Gold Coast, you will finally know Marcy, the valet parking attendant. I had never seen a woman be a valet parking attendant before. So I was taken aback, but she knew her job and was so efficient. She even helped me to get my luggage and put it onto the shuttle bus for me. Wya to go girl! You have those boys running for their money...lol! ???

Kroy J.

Mar 16, 2018

I wasn't prepared for how I was treated at Gold Coast! It was off the chain man and that girl named Sydney I think I was, she must have received some really good customer service training or she is just too tolerant for an angry SOB like my friend Jack who gave her a hard time cause he had lost his damn receipt. Glad to see someone handle Jack professionally. She really made him feel bad without her being rude..lol! Love it!

Clive K.

Mar 16, 2018

Shoot! If I coulda give a million dollars for the experience I got at Gold Coast, I woulda given it. But, don't have that kinda dough. But, it is worth me telling you that this is a parking lot that you need to consider, not just cause it is onlly eight bucks a day, but the people there are really so nice from the moment you check in until you exit the lot!

Marsha R.

Mar 14, 2018

Man! That car museum was the bomb and it was just half a mile from the Fort Lauderdale airport. My dad and I are antique car fanatics and we just had to get that experience into our boyish veins before boarding that flight out of Fort Lauderdale to New York. I still have the thrills when I think about how we got to go to the car museum. Anyway, we were glad that the Gold Coast parking lot was also so close to the car museum cause when you having fun, time does fly..lol! The guys at the parking lot whisked us through so we could go catch our flight. From the check-in agent, Julie to Frank, the shuttle bus driver, we have to thank them for taking extra special care of us. Definitely consider Gold Coast the next time you need parking and do go over to the car museum, even if you don't care about antique cars. You could be sold on that one too! ??

Sharon G.

Mar 12, 2018

Hassle free, easy and no pressure are some of the words that come to mind when I think about Gold Coast. I reserved a parking space online, got a receipt, showed up, showed my receipt, got access to the parking lot, parked my car, got my luggage, boarded the shuttle bus and reached my terminal in less than 3 minutes. Which parking lot can top all of that? None, I think!

Ranny K.

Mar 12, 2018

Eric Dick was amazing when my wife and I called him up to get information about any discounted group rates for parking. Yes, we got the best rate in Florida, I think. We were able to get our family reunion off the ground from that one phone call. Thanks to Gold Coast. Check out their group rates.

Kevin S.

Mar 11, 2018

When I lived in Fort Lauderdale, I use to park my ride at the FLL airport when I went on trips. But, I hated every minute of it. Now that I live in another state and have to travel to Fort Lauderdale, I use Gold Coast to park my car and boy, I wish I had known about them before. The security guards are constantly manning the parking lot as I noticed upon arriving. The place is clean and well-kept. The agents at the gate are courteous and helpful. I cannot forget Elizabeth who was the one that told me about the added car detailing service. After I had driven to Florida from South Carolina, she musta seen that my car was a mess. Thanks Elizabeth. You took away the shame in my game! Just kidding, but I urge you to consider Gold Coast the next time you need parking!

Lori J.

Mar 09, 2018

I never liked parking lots until I went to Gold Cost. Samantha is the best! She checked me in with a smile and got me a valet parking lot attendant to quickly get my car situated. I had ordered the car wash too and came back from my trip to see a shiny ride, which I showed off on the highway when I exited the parking lot. I just love those folks over at Gold Coast. You will too! ??

Jack E.

Mar 09, 2018

I aint gonna throw Gold Coast under the bus, but I did not have a good experience the second time around. But I am not gonna hold it over their heads because the other several times was good. I think it was just a bad day overall on both my side and theirs. I was running late for my flight and I let everyone have it that day. So you go figure. Anyway, this is a good place to park your car. Just get there on time so you don't have to throw a tantrum. ????

Ian E.

Mar 07, 2018

I recommend Gold Coast for so many darn reasons. And I am a straight shooter. I don't play games and I will tell you like it is. If $8 a day don't rock your boat, nothing else will. And let's add the high level of customer service to that and you would be a fool not to take notice. Who wouldn't want to have these two things to make a decision to park at Gold Coast parking lot? Get with it man!

Gurline F.

Mar 06, 2018

Yes, we went through the process smoother than most parking lots, but what I loved about Gold Coast is that they have your vehicle washed, if you choose to and cooled down, ready for you to get in your car and drive off the lot with receipt in hand. It is a smooth process for sure, from start to finish. ????

Fay O.

Mar 04, 2018

After I showed my receipt to Sally, the check-in agent, I had chosen valet service so Troy took my keys and had my car parked, helping me take out my bag and got me on the air-conditioned shuttle bus in less than 10 minutes. Everything was so smooth and seemed effortless. I recommend Gold Coast to everyone that cares about good customer service. ????

Everton O.

Mar 03, 2018

I don't particularly like to travel, but I have to do it because of business. I feel the same way about parking at the airport since your vehicle is no so safe. That is why I chose Gold Coast. The parking lot is heavily manned by security guards and security cameras. That takes the concern out of the safety of my vehicle, which I love so much. Sorry. That's how I feel about my ride...lol!

Nora P.

Mar 03, 2018

I like the fact that when you are making your online reservations, Gold Coast has a few questions that tell them about your flight such as which is the departing and returning airline, the flight number and the flight time of arrival. You are also asked whether you have parked there or not. With answers to these questions, Gold Coast is able o offer better customer service.

Bill C.

Mar 02, 2018

The parking lot at Gold Coast offers full car detailing for only $35, which I opted for when I made my reservations online. You can also do a wash and vacuum for just $20 and all this can be done before you get back from your air travel. I would definitely recommend their additional services. It is well worth it. Good job done!

Oprah E.

Feb 28, 2018

I was not aware that I couldn't file a claim after my vehicle left the parking lot at Gold Coast and it was when I went home did I see the obvious scratch on the passenger side of my car. When I called I was upset and let the rep know in no uncertain terms. But, the way she handled it professionally, I was blown away and that helped me to calm down, realizing it was my fault. Check your vehicles before leaving the lot y'all!

Shannon H.

Feb 28, 2018

I called the Gold Coast Office beforehand and found out that all online reservations were fully guaranteed so that was what Nancy, the customer service rep recommended to us and she was true to her word because when we arrived, there was a reserved space for our vehicle, which we were pleased about. I would definitely recommend reserving your parking space online before your trip. ???

Rashad S.

Feb 27, 2018

Until I got there, I did not know that everything was paid in cash unless you want to pay the $5 fee for using your credit card. We had to end up using our credit card and I was not too happy about the extra fee, but I guess, it was what it was. Overall, that did not change the high level of customer service, even though, I showed myfeelings of displeasure to the agent.

Dave P.

Feb 25, 2018

I had left my vehicle at Gold Coast on several occasions and what I always found was that the check-in agents were quite efficient because I never saw a long line or any delays. They were also good at providing valuable information about valet parking and the shuttle bus service. I just love the efficiency. It is a highly professional level and you should experience this too! ????

Stanley N.

Feb 24, 2018

I really hate leaving my car keys with any parking lot, but I gave Gold Coast the benefit of the doubt. Carol checked us in and she was very nice and informative. She was so efficient and organized. The shuttle drive was particularly helpful and went out of his way to help my 80 year old dad get in and out of the shuttle bus. That certainly meant so much to me! I would definitely recommend them for their humane service!

Grace B.

Feb 23, 2018

After dropping us off at our terminal, the shuttle bus driver unloaded our luggage and informed us what to do to receive shuttle bus service when we got back. We tried to give him a tip, but he politely smiled and declined. He told us to have a safe trip and then he turned his focus to his other passengers. I just love when people are kind to strangers and it strucked me as being unique to Gold Coast since I had not seen this anywhere else.

Fred A.

Feb 23, 2018

I purposely chose Gold Coast parking lot as soon as I compared prices and read the reviews that showed it in good light. I called the company directly to make my reservation. I loved the fact that they did not ask for an upfront deposit. The staff on the phone handled everything professionally and pleasantly. In fact, I think his name was Tony. He matched the online discounted price of another parking lot company that I would have booked through.

Jamal Z.

Feb 23, 2018

My trip to New York was last minute and so I did not get to reserve a parking space at Gold Coast beforehand, but the staff made sure that I had not hiccups. Everything was handled quickly and smoothly. Everyone pitched in to help: the valet person, the check in agent, the security guards and even the shuttle bus driver. The word spread soon that I was late for my flight and needed quick action. I will never forget this one experience. ????

Mike L.

Feb 21, 2018

The perfect parking lot. I have been using them for a few years and they have come through all the time. First of all, the price is shocking. Eight bucks, you cannot beat. I park my car there between 7 to 10 days at a time and the cost can add up. So $80 for 10 days is one huge discount for me. I tell you - it wouldn't be possible for me to switch. I recommend that you consider Gold Coast parking lot. ??

Allie D.

Feb 19, 2018

I always recommend Gold Cost to every family and friend who may be traveling out of the Fort Lauderdale airport. I love the high level of customer service, from the service agent at the gate to the valet, security guard and shuttle bus driver. Everyone is quite helpful even though, you don't have to tip them. I still do cause I know many of them may not be getting the salary they want. I am so glad that this parking lot service exists. My travels have now been made easy and yours can too!

Cary B.

Feb 18, 2018

My family and I travel at least five times each year and we always choose Gold Coast parking lot because of our first impressive experience with them and they never disappoint us. This is a family-operated business, but the staff are very professional, friendly and so helpful. We go through a smooth check in each time and the drive in the shuttle bus takes less than three minutes. After I arrive on a flight, I don't want to be sitting in a shuttle bus for more than three minutes.

Steadman N.

Feb 18, 2018

Gold Coast parking lot was so impressive and when I say impressive, I mean it. My son left his wallet in the shuttle bus. Thank heavens we were the only passengers. And did you know that the shuttle bus driver, Alan returned the wallet to the office and they called us to return it. I think that was so commendable. And Alan did not want to accept a monetary reward for his honesty.I cannot say enough about how highly I would recommend this parking lot to anyone. ??

Roger L.

Feb 17, 2018

Using Gold Coast for the last three departures to Boston, I found out that I was less stressful than when I used other parking lots. I always got to my flight on time ad I loved how the shuttle bus drivers and valet took the time to assist me with my luggage. I wouldn't have it any other way. Gold Coast, you passed my test!

Hillary H.

Feb 17, 2018

Gold Coast has been our 'go to' parking lot now for several years. We always had a positive experience. When we arrive at the parking lot for our departure, the shuttle bus driver would get us to the terminal within minutes. The pickup was just as easy when we returned. As soon as we get to the curb with our luggage, the shuttle bus was at the curb for us. It is definitely a no-brainer to use Gold Coast because of its lower price, convenience and how fast it takes. Use them for your next trip!

Jill S.

Feb 16, 2018

I arrived at Gold Coast early in the morning and someone was there to let me in. Her name was Maureen and she was very nice. She called for a shuttle bus for us because we were running late for our flight. Apparently, the shuttle bus driver was in a bad mood and was not as nice as Maureen, but we thought, he may have slept on the wrong side of the bed. Oh well! I didn't hold his impatience against him. We are all humans. Overall, the service is good.

Matthew B.

Feb 15, 2018

Gold Coast offers amazing service and the cheapest price for lots of extra services. Even though, they offer cruise port parking, we used them for airport parking. We dropped off the vehicle at 3PM and was able to take a shuttle right away to the terminal. We got back at 8AM and were picked up by a shuttle driver within 7 minutes of arriving. The parking lot is smaller than most, but who cares? I will definitely park at this lot in the near future.

Marlo C.

Feb 14, 2018

When I comparedhow the prices added up to the service offered at different FLL parking lots, Gold Coast stood out the most. It charged an averge of $8 per day and offered so many more amenities that others did. Even with the lowest priced parking lots, the amenities were not the same.

David G.

Feb 13, 2018

What I love about Gold Cost is the on demand service offered when you need a shuttle bus to get from the terminal to your car. Another thing is the same service when you arrive at the airport and even if it is a late flight, you can call a local number to get a shuttle bus driver to come get you. There is little wait time for the driver to get us!

Shep W.

Feb 12, 2018

I have a large family of 7 people and I was surprised when I got to Gold Coast parkig lot that there was no extra charge for shuttle service for so many of us. When I tried to take money out of my purse while asking the driver how much it would cost for each of us, the driver told me at that time that there was absolutely no charge. I was elated and surprised at the same time. Other parking lots charge per person. You all need to check out Gold Coast, if you want to save on your next travel.

Nate I.

Feb 11, 2018

The thing I love about Gold Coast is that they have add-on services without the extra charge. The parking lot is manned by security guards around the clock. The parking facility has 24 hour access. The guys who do the valet parking come with zero charge and the video surveillance is just part of the operation. Not every parking lot has these add-ons ad the ones that do will often charge a higher fee for so much luxury. ??

Jeremy S.

Feb 10, 2018

Although, the price per day is $13 during the Thanksgiving holidays and Christmas holidays, it is still cheaper than what most other parking lots charge for normal days. I would never give up Gold Coast parking for any other parking lot company. I am a stickler for good pricing and that is what Gold Coast offers to all its customers, no matter who you are! Check them out for yourself.

Brianna O.

Feb 10, 2018

I would give Gold Coast parking lot an A+ when it comes to rating. The service was perfect; the $8 per day price so affordable and the shuttle service transportation was off the chain. Of course, next door is the US1 parking facility, but it could never compare to the efficiency of Gold Coast.

Frannie I.

Feb 08, 2018

I had lost my receipt and was worried that I would have to pay for parking again at the Gold Coast parking lot. I was going to catch a flight to Philadelphia on business. So I couldn't miss my flight. I could have paid again, but didn't want to do that. But, the attendant, Elizabeth said it was OK and searched for my payment by name. It was so easy and hassle-free. In addition, from that moment on, the service was smooth and easy. I will never go to another parking lot ever! And I highly recommend Gold Coast to anyone who takes customer service seriously! ????

Bailey J.

Feb 08, 2018

I have had a chance to use the Gold Coast airport parking service about a dozen times and must say, I was always pleased with the customer service from all the agents at the gate. I have never had a hassle to report. The shuttle drivers were always on time with a quick pick up and drop off. I have gotten to know some of the drivers by name and vice versa. When I park my car at Gold Coast, I know it is safe with all the surveillance cameras throughout the parking lot. I also love the idea of paying only $8 a day for parking. Where else could you get this price? I haven't found that place just yet. But, the staff at Gold Coast are so nice, I don't see myself leaving.

Lisa J.

Feb 07, 2018

I had planned on a long weekend travel, but was not certain where I would leave my car. I decided to do a search online and found Gold Coast Parking quite by accident. I made a call to the office to get more details and I was told that they offered airport parking, but I had to get there between 15 to 30 minutes prior to my airport check in. The shuttle bus would drop me at my terminal after I parked my car on their lot. I completed the short paperwork and in less than 10 minutes, I was taken to the terminal, check in and boarded my flight, getting to my destination on time. It was overall a good experience for us and yes, we did enjoy our long weekend. Awesome!

Christopher C.

Feb 07, 2018

For the past ten years, my wife and I have been spending our vacation in Fort Lauderdale and sometimes, we take off for a few days to visit family in other states. During those times, we have to park our rental car before boarding an airplane at the FLL airport. Gold Coast has always been our 'go to' parking lot for all ten years. If you are looking for convenience, easy access to airport, affordability and courteous staff, Gold Coast should be your pick. $8 a day - who can beat such a price. A few miles from the airport, valet and shuttle bus service - what more could you ask? Highly recommended. ???

Kenya A.

Feb 06, 2018

I got my license plate taken from my car when I left it at Gold Coast three years ago. But when the police came, the office gave them a copy of the surveillance camera and they were able to see that it was another driver who had stole the license plate. Gold Coast was very apologetic for the incident, got back my license plate and gave me free passes to for up seven days to park on my next trip. The customer service is surely good over here! Since then, I heard that they installed more security cameras! At least my experience led to positive changes!

Amber L.

Feb 05, 2018

My family and I arrived at the Gold Coast parking lot at 11PM and were processed by a friendly agent Lucy who instructed us that we could park our vehicle and the shuttle bus would be there soon. Our shuttle bus driver, Nate was there in five minutes and was not upset to see seven pieces of luggage, a stroller, car seat and four kids. He was so quiet and humble ad so courteous, even with two screaming kids who were past their bedtime. I call that a human experience. I would certainly recommend Gold Coast for their amazing staff!

Margo A.

Feb 04, 2018

I stopped for lunch at the Chipotle Mexican Grill, 2 miles from the Fort Lauderdale airport. I had a flight in two hours, but wanted to meet my girlfriend, Sally for lunch. We had a blast and then I headed out to the Gold Coast parking lot to leave my car for a day while I went to see my ailing mom in Boston. I was distracted with the news of my sick mom and when I drove up to the agent booth, Michelle must have sensed that I was not focused and guided me through the process, asking for a printed or email receipt. She processed me quickly and had a valet attendant waiting to assist me. She also called the shuttle bus to see how much wait I would have. I call this an overall amazing experience. Thanks Gold Coast. ????

Mark K.

Feb 04, 2018

Even though, the cost per day is lower than most parking lot, I found the lot was too small and the parking space too tight for my luxury vehicle. I was worried that when another driver parked close to me would open their car door, it would scratch my car. Although, it didn't happen the first time, I parked here, I did experience it on the second occasion. That would be my only con about this place. I guess they have no control over what another driver does. But that is just how I personally feel.

Camron E.

Feb 03, 2018

Price is hard to beat. $8 per day is phenomenal and we are so grateful to Gold Coast for making it so cheaper and affordable to park our vehicle each time we go out of town. It is sure nice to know that we can just leave our car somewhere that is not only budget friendly, but with staff like Mandy who is so kind and courteous and helpful, down to the last detail! ???

Chad P.

Feb 03, 2018

When I was coming back from my business trip, my flight go delayed several times. I was worried that I wouldn't be able to pick up my car from the Gold Coast parking lot when I arrived at the Fort Lauderdale airport. I was wrong. I called the after hours phone number and within 15 minutes, I was exiting the airport on my way home. This is expedient service that is hard to find. I would recommend this parking lot any time! ???

Robert J.

Feb 01, 2018

Used Gold Cost parking lot this week cause my regular parking lot was closed. Now, they are my favorite. Quite professional staff with extra service that included car detailing and car washing. I thought that was pretty cool. My regular parking lot did not offer this service. I think I am gonna switch for good!

Kimmie I.

Jan 31, 2018

It was unfortunate that we had a last minute reservation cancellation because of an unforeseen circumstance. I sent an email to the Gold Cost parking lot office because I couldn't get someone on the phone right away. I received an answer within 8 minutes from one of the employees named Patty. She answered all of my questions and reassured me that they would take care of it at no extra cost to me and they would give me an immediate refund, which I got a soon as I got off the phone. She was courteous and helpful throughout the entire process. I will definitely use this parking lot company again in the near future. I recommend that everyone in the area does too! ????

Anthony J.

Jan 30, 2018

Excellent customer service! They also provide other services such as valet parking, car detailing while you are off on your trip, shuttle bus service, advanced booking and more. I think this is one of the best parking lots in Fort Lauderdale, but more importantly, they are so close to the airport, which makes it hassle free to travel and leave your car in a safe parking lot.

Nora N.

Jan 29, 2018

I am a teacher at Stranahan High School, 1800 Sw 5th Pl,which is only 2.5 miles from the FLL airport. I had to catch a flight for a Thanksgiving trip to go see my mom. It was quite convenient for me to park at Gold Coast since it was almost right next to the airport. I had the best experience ever when it came to customer service. All the staff members were efficient, courteous, kind and helpful, down to the valet attendant, the agent and shuttle bus driver.

Peaches G.

Jan 29, 2018

I had booked in advance with Gold Coast parking lot, but I had a business cancellation and would no longer need the booking. When I called, I spoke to Angela, a rep in the office and she kindly cancelled my reservation and told me that there wouldn't be any charge to my credit card. I was so happy to hear that. Planning to book with them when my trip is rescheduled. Good first experience!

Sheree N.

Jan 28, 2018

There were multiple security cameras on the lot and that was my only concern. I wanted to know that I was parking my vehicle on a safe lot. But not only that, there were also several security guards patrolling the lot on foot and in golf carts. Love it! I will always park here because safety is my major concern. If that is what concerns you too, I would recommend Gold Coast parking lot. ??

Karen W.

Jan 27, 2018

The idea that this parking lot was only a little over a mile from the Fort Lauderdale airport was enough for me to schedule a booking with them, but when I got there, I was even more taken aback that they did everything for me, from helping with my bags and shuttling me at such a short distance to the terminal was enough to have me sold on them for my next trip. Way to go Gold Coast!!

Gregg F.

Jan 26, 2018

The entire process, from the moment I booked the parking lot space, drove to the lot, received good customer service from Patty at the gate after showing my receipt to when she got an attendant to help me with my luggage and had the valet guy, Erik park my car and summoned the shuttle service to take me to my terminal, the experience was smooth and effortless. I will always park with Gold Coast and recommend you to do the same. Not to mention their daily price, which is only $8 bucks! Can't beat that!!!

Peter M.

Jan 25, 2018

From the agent at the gate, Josephine and the valet guy, Mark and the shuttle service gentleman and the survelliance cameras and Jeff, the security guard that I met, I had no reservations going to Australia for two weeks and leaving my vehicle with Gold Coast parking lot. And true to what I believed, when I came back, everything about my car was just like I left it. Thanks Gold Coast. I will recommend you to all my family and friends. ??

Portia F.

Jan 25, 2018

$25 a day aint no joke when you are going away on a vacation for two weeks with your family. So, I chose Gold Coast parking lot because $8 a day is more affordable and cheaper for us, especially when you have to put so much money ito a vacation. I couldn't be happier for the affordability. It really saved us a lot of money and we are grateful. If money is tight, choose Gold Coast.

Brian J.

Jan 24, 2018

When I returned from my one week trip, the valet parking attendant, John was waiting for me as if they had checked to see when my flight came in and when the shuttle bus would drop me off. It was amazing to me. I got in my car and exited the parking lot after receiving my receipt from Julie, the agent.

Todd C.

Jan 23, 2018

I was glad I booked my parking space early at Gold Coast because the lot is a little smaller than other local parking lots, but the service is more than worth it. The agent over the phone was right because when I got there, the lot was almost filled. It is best to book in advance for sure. By the time, I got back from my two day trip, the lot was still filled. I guess it is used by many locals for the same reason I use it!

Tameka O.

Jan 22, 2018

Our flight was at 1:30PM and with the airport food being so expensive, we decided to go grab a sandwich at Mr. Ms. Sandwich Shop, which is about 16 miles from the FLL airport. We sat and enjoyed our leisurely lunch and left the sandwich shop about an hour before our domestic flight. We knew we wouldn't be late for our flight because other than being so close by, we already knew that the Gold Coast parking lot experience was going to be as smooth as it was the last time and we were right. The agent even went to the trouble to ask the time of our flight and immediately called the shuttle service after checking us through. We only had to wait five minutes before the shuttle came. Of course, we did catch our flight, had an amazing three days away ad came back to receie the same impeccable service. Way to go Gold Coast! You have met our expectations! Highly recommend your service. ??

Garth C.

Jan 20, 2018

After showing my receipt to Alana who was the agent at the gate, she directed me to the valet whose name was Rick. He greeted me warmly and took my car keys after taking my luggage out of the vehicle. Before he parked my car, he made sure that I got shuttle service right away. After getting back from my one day trip, I got the very same treatment. Would I park here again? Of course...without a doubt!

Lauren N.

Jan 20, 2018

The fact that this parking lot had 24 hour access meant a lot to me cause I have parked my vehicle at other lots that closed during normal working hours and that wasn't cool. So, it was a relief to know that I could get my vehicle whenever I wanted without having to schedule a flight around the time when the lot closed. Oh man! That wouldn't be good!

Nene E.

Jan 19, 2018

I had never driven in shuttle bus at a parking lot that was air conditioned. I was very impressed when I stepped on in the shuttle bus and didn't have to use my fan. Gold Coast, you got me hooked. I am very peculiar about being comfy and this one thing that you did for me was right up my alley. So I will be back for sure!

Margaret J.

Jan 18, 2018

I arrived from California on the red eye flight and got to the parking lot at 1AM in the morning. I called the shuttle service number at 954-522-0665 and spoke to the driver to let him know I was waiting. In less than 3 minutes, he was there helping me to put my luggage on the shuttle and getting me safely to my car. Way to go Gold Coast. My next trip is around the corner and you will definitely be seeing me! ????

William W.

Jan 18, 2018

I had made advanced reservations so all I had to do was scanning my QR code, after which, I easily entered the parking lot and did not have to wait too long. I love the idea of being processed so quickly. The attendant, Janice gave us a friendly smile and told us exactly where to go. The security guard, Bobby helped us to take our luggage from the car and got us on the shuttle bus, even though, he really didn't have to. I call that the ultimate customer service.

Cynthia O.

Jan 16, 2018

When my husband and I arrived at the FLL airport, we waited only two minutes for the shuttle service. The driver, Arnold was so courteous and helpful. He helped us to put our luggage on the shuttle and helped us to take it off. We went to the cashless Instapark checkout line and didn't have to wait in any long lines to get out. Truly a smooth experience for us. Never could have been any better!

Veronica K.

Jan 15, 2018

Our reservation was made in advance of our trip. We got there on time and a nice young lady named Julie checked us in. We left our vehicle there for three days and when we got back, it was intact and in the same condition we left it. That was one of our pet peeves. This place is the bomb! From now on, this is where we are gonna be parking our vehicle every time we go out of town. ????

Ruby V.

Jan 14, 2018

The guy that checked us in was very nice. His name was Matt and he started up a conversation with us to make us feel at home. He said he had been working there for 10 years. He asked for our receipt and even though, we couldn't find it, he let us use our reservation information and checked us it. I was afraid that I would have lost my slot if I didn't have my receipt. But I guess he knows that stuff like that often happens to people who are traveling. I was pleased with how he handled everything. That was memorable to me. I would definitely recommend doing business here. ????

Boysie K.

Jan 14, 2018

Talk about cheap and you can identify with Gold Coast FLL. In the past, I used other parking lots and had to pay at least $20 per day for leaving my vehicle. Even though, I am not a frequent traveler, I still want to find the cheapest and that is what I found with Gold Coast. That is $12 per day less than what other parking lots charge. I don't see why anyone wouldn't want to pay the cheaper rate, right? ??

Shasha E.

Jan 13, 2018

I personally didn't like how small this parking lot was. Yes, the service was good, but I like to know that I will have a parking space when I get to a parking lot and I have had one occasion where it was hard to find a good spot. I guess I may be too particular, but that's how I am. It might be better for other people who don't care about things like this. If you don't mind, then I would recommend this parking lot to you. ??

Bobby N.

Jan 12, 2018

I hate to travel, but have to do it regularly for business reasons. Everytime, I go to the Gold Coast FLL parking lot, I get the valet people to park my car and everytime, I can confidently say, they not only park my car, but help me to put my luggage on the shuttle bus, and the bus driver helps me to take my luggage off. I think that is so much of a gentleman act cause not many men do this for women. I love the valet parking service at this lot and will use it every time. I do recommend this parking lot to anyone who is looking for kind and courteous service.

Jacqueline L.

Jan 12, 2018

I was kinda leery about parking my car at a small parking lot, but boy did Gold Coast make me feel ashamed for thinking like that. The price for one is affordable and the service is off the chain. I wouldn't park my car anywhere else if I am flying out of Fort Lauderdale airport. I highly recommend this parking lot to anyone. ????

Gem W.

Jan 10, 2018

I used the valet parking service and was surprised that even though, this parking lot was smaller than most I know, it offered valet service. I love the fact that I did not have to drive around hunting for a parking space, but it was done for me and when I came back, my car was safe and secure.

Asha W.

Jan 10, 2018

We were very happy with the shuttle service since we have missed several flights before in other parking lots. The shuttle service driver, Nate took less than 3 minutes to get to the terminal and another driver, Stanley was just as efficient picking us up in about the same time after we got our luggage when we returned. This is efficient service, if you ask me.

Gary W.

Jan 09, 2018

I love the fact that this parking lot had so many security cameras around and security guards that constantly manned the entire parking lot. I love my car and I have had two cars stolen from other parking lots before. So I pay attention to things like that. I would leave my car here anytime for sure..:)

Johnnie E.

Jan 08, 2018

I had to leave town for a week and a half so I was glad when I found out that Gold Coast FLL parking lot only hcarged $8 per day for their service. I wanted to just get in my car and go once I got back so that was a welcome relief. I wouldn't park anywhere else in the future.

Harold N.

Jan 08, 2018

Gold Coast FLL has huge parking spaces and because I drive a large car, that means a lot to me. I always get my car scratched when I park in those really small parking spaces. So you can imagine how glad I was when I came back and my car was just as I left it. This is really cool man!

Diamond W.

Jan 07, 2018

When I went to the parking lot, I showed the agent, Monica my receipt and that was it. The process was smoother than the complicated process of other parking lots. The agent was smiling and was so nice, showing me where I could go and park. I would definitely recommend this lot for its good customer service. Even the security guards were especially nice. ????

Charmaine M.

Jan 06, 2018

I didn't know that this parking lot was in such close proximity to the airport. Man, I was in actual walking distance of the airport from the parking lot, but because of my heavy luggage, that was the only reason, I had to use the efficient shuttle service.

Natalie B.

Jan 05, 2018

Other places I have been charge as much as $20 per day and so I was shocked when the agent told me that it was only $8 per day regularly, but during Thanksgiving and Christmas, it was $13 per day, which was OK too. At least, it still wasn't $20. I think these are affordable prices plus you get valet parking on top of that. What more could you ask for? ???

Bobby X.

Jan 04, 2018

I had never left my car in a parking lot overnight before and so I was kinda iffy about doing it. But, when I called to make the researvations, the agent, Jill reassured me that there were 24 hour security guards and surveillance cameras all around. That made me feel better about leaving my vehicle in the hands of strangers.

Pansy P.

Jan 04, 2018

Glad I was able to make an advanced reservation at this parking lot because it allowed me to get the parking spot closest to my terminal and I also was able to get valet parking so I could just head to the airport on the shuttle and not have to miss my flight. ??

Barbara K.

Jan 04, 2018

My mom and I arrived and checked in using our last name. The receptionist was very nice and helpful. She directed us to where we could park and where we could wait for the shuttle bus service. The shuttle arrived shortlly after we parked and everything went smoothly. This was the first time we had experienced such optimal service at a parking lot.

Frank E.

Jan 02, 2018

It helped that the on-demand shuttle service was opened 24 hours a day cause our flight was delayed and we had called ahead and got that informtation. So we did not leave our house util after 10PM. We were afraid that there wouldn't be any shuttle service at such a late hour, but we were in for a surprise. They were ready and waiting. Thanks a lot for helping out when we needed you!

Danny H.

Jan 02, 2018

I was so exhausted after traveling for hours from Hawaii and could not wait to get to my car so I could drive home. I waited for 5 minutes and because of my impatience, I decided to call. However, when I called, the driver arrived in less than a minute. I guess he was just around the corner. I think my exhaustion was the real reason for feeling there was a delay.

Karen O.

Jan 01, 2018

We stopped by Rustic Inn Crabhouse to have lunch before going to the airport, which was just a mile away. Those steam crabs were amazing and we wished we could have stayed longer. But, we had a flight to catch and had to park before we did that. Upon entering the parking lot, we let the attendant know that we were running a little bit behind. She was very courteous and went out of her way to call the shuttle driver to make sure he was close by. We thought that was a nice gesture, something she didn't have to do. The workers at this parking lot were very nice all around. ??

Nate I.

Dec 31, 2017

Upon leaving the parking lot, there was a shuttle driven by Bill and he was waiting to load. I still cannot believe it was this easy to get transportation to our vehicle. When we left the airport, the highway was easily accessible to downtown where we were staying. It was an overall smooth transition.

Jack E.

Dec 30, 2017

My girlfriend and I had a 6:30AM flight and got to the parking lot at 4:30AM sharp. With no long wait time, the shuttle driver took us to our terminal and we were able to catch the flight on time. It was easy and effortless. I would certainly park here again. ????

Monika H.

Dec 29, 2017

It was good to know that even tho the office was closed at midnight, the drivers were still available cause my flight was a red eye flight to California and at first, I was concerned that I wouldn't have shuttle service. I had forgotten to call ahead so you can imagine how relieved I was when I saw the shuttle drivers. I highly recommend this parking lot to anyone who has to travel.

Victoria L.

Feb 27, 2017

Would for sure park here again! Absolutely no complaints over here!! :D

Dalton T.

Feb 19, 2017

The lot here was super clean and that made me way more comfortable leaving my truck here. I've been to other places and it looked dark and dingy, and some of them even smelled a little funny but this place? Gold Coast FLL airport parking was really great, you can tell they take a lot of pride in keeping the place looking really great, and that's how I knew they would also do a great job of watching over my car. They should have a car wash here too! I feel like with a little bit of extra space, they could do it.

Luigi T.

Feb 12, 2017

Unbelievable price and considering the kind of service you get I was truly blown away by that. I expected a lot this close to be like, $20 a day. It being small also made me assume it was a bit more on the exclusive side so I was certain it was going to be expensive. Didn't expect there to be valet service considering the price but there was and it was AWESOME. So helpful and it allowed me to focus on the cool trip I was about to have.

Eileen C.

Feb 06, 2017

Shuttle bus service was SO convenient and awesome and really quick too! I was so happy when I didn't have to be on it for even 5 minutes. The attendant helped me with the luggage, got me in along with a few other people and it was great. Nothing to complain about, really. I have definitely been telling other people about this place and telling them they need to park here. For people that use FLL airport regularly, this is the best parking option because so many of the other ones around are way too expensive.

Charlize R.

Jan 30, 2017

One of the BEST prices I've seen for any of these parking lots in the vicinity and trust me I've looked! Glad I picked this one I think I paid just under $50 for the week that I was gone!

Bernice L.

Jan 28, 2017

The lot is small but packs a PUNCH for real! Really good place to park!

Aaron Y.

Jan 27, 2017

The people that work here are honestly so nice it was the cutest thing. Everyone was so helpful and happy to be there it seemed like. I asked a tons of questions and didn't feel annoying for asking so I really appreciated that for sure.

Jesse J.

Jan 26, 2017

This lot is SO close to the airport I couldn't believe it. Like, you can see the airport from where you park it's wild.

Murray R.

Jan 23, 2017

As soon as I got there all I had to do was show my receipt and they checked me in right away! Everything was such a really smooth process so I have no complaints about any of it. Some of the other lots I've been to, everything about it was really long and complicated for some reason so my experience at Gold Coast FLL parking are actually pretty refreshing. This is somewhere that I would definitely park again in the future if I needed to.

Roxy I.

Jan 14, 2017

When I came to pick up my car, I was certain I was going to find something wrong with it - it's happened to me before in other parking lots. Especially because my car is so big it normally gets in the way and gets bumped and scratched no matter where it's parked. I get it, it's a huge truck but come on. Anyway, the parking spaces looked slightly bigger than the ones in other parking lots like, at the mall and stuff so I was a bit relieved. It looks like they take really good care of the spots here.

Fran K.

Jan 10, 2017

Price was really reasonable because I was super worried it was going to get too expensive for me to do it. It wasn't out of hand at all, and when you think about the value of all the things you get along with it, it starts to make so much sense. A lot of the other lots in the area are way more expensive and they don't even cameras or security! This was a great experience over all.

Mildred H.

Jan 04, 2017

VERY safe here. You wouldn't think it because of the size but there's tons of cameras and they have security on staff to keep everything in order.

L G.

Jan 02, 2017

We were very pleased with the service. The shuttle took us to the airport within 5 mins of our arrival and they picked us up within 10 mins after we picked up our luggage. The lot is small, but they manage to take good care of the vehicles. Overall we are pleased with the service.

Anthony E.

Dec 29, 2016

I wasn't sure at first because the lot was so small but when they parked my car for me after pulling up I felt way better about the situation. The valet showed me where the car was parked and assured me that once I got back, it would be waiting outside for me ready to go. Sure enough when my trip was over and I came back to get it, my car was sitting outside waiting and ready to go and they gave me my receipt as well.

Crystal M.

Dec 27, 2016

Gold Coast FLL parking was CLEAN. more than I thought it would be! Great first impression!

Lauren F.

Dec 26, 2016

I've been telling everyone I know to park here because it was just so convenient. I still can't believe how smooth everything went, usually with things you book online there's SOME kind of issue when you get there - they can't find your reservation, you receipt is ripped, something always goes wrong! This time, I pulled up and everything was pretty much taken care of for me so I didn't really have to worry about it. A valet parked my car, helped me grab and carry my luggage, called the shuttle bus and loaded my stuff onto it and assured me I'd be at FLL in a short time. He was right! I was over there in minutes and got there with lots of time to spare before my flight. This is for sure a place I recommend, especially if you have to fly in and out of FLL on a regular basis for business and stuff. Super convenient.

Vivian G.

Dec 23, 2016

The lot here was super clean I was really happy! That's how you should present your business to the world, people can only go by what they see before they experience the service and the way it looked was a perfect match for the way I was treated as a customer. Everything was excellent and I'm coming back for sure.

Jamal G.

Dec 16, 2016

Such a good bargain for SUCH a great lot!

Simone I.

Dec 14, 2016

The shuttle service was awesome, got to the airport in MINUTES. Really great service here, no complaints.

Meredith P.

Dec 07, 2016

Airport was really close by so we were over there in no time flat! Really great lot that I've been telling everyone about!

Jelani J.

Dec 01, 2016

I pulled up and the valet took my car to park it for me right away. Now THAT'S what I call service!

Chuck Q.

Nov 26, 2016

Safe place to leave your car, which is all that matters, All the extra stuff are just extra but I just wanted somewhere to put my car and not have to worry and I found it here!

Nelson K.

Nov 20, 2016

Super happy I found out about this place when I did. I was searching online for a bit until I saw it, and there's so many other lots around but Gold Coast FLL parking is by far the best one.

Bianca P.

Nov 20, 2016

EXCELLENT price!! giving this place 5 stars it was so good.

Jeremy F.

Nov 11, 2016

Place was smaller than I expected but still a good experience! I booked early so there was plenty of spots but the lot was FULL when I got there. Attendant says the lots fill up quick day by day so book early!

Aubrey L.

Nov 10, 2016

Staff here was SO nice to me! Glad I picked this place, service was awesome!

Scott N.

Nov 07, 2016

Going to pick up my car after a long trip was great because it was outside with a valet waiting for me. They already knew the time my flight was landing and when the shuttle would be bringing me back! This was great because I didn't have to wait AT ALL. I got my receipt for paying, hopped in my car and got out of there.

Germain C.

Nov 03, 2016

GREAT price for everything you get. Really hard to beat $6 a day.

Kareem K.

Nov 03, 2016

VERY safe! I didn't have to worry about my car for about 2 weeks, even resisted the urge to call to check up on it! I knew it was in good hands just by looking at the lot and meeting the people that worked there.

Dean Q.

Nov 03, 2016

Usually having to call in to a company to make changes, cancel something or whatever else is a NIGHTMARE but this place was really helpful and accommodating when I had to make changes. I had to call the number listed on the Gold Coast FLL parking website and the lady on the other end was so helpful in making the change I needed to make. She understood and was able to get me in on the day I needed and made sure I had everything I needed so there wasn't any problems when I pulled up. Great service and everything worked out great.

Owen U.

Oct 29, 2016

It took me a bit of time to find this place (my GPS was confused and there's lots of other lots near by that I mixed it up with) but I found my way eventually and had a pretty good experience!

Kenneth C.

Oct 24, 2016

VERY clean lot! You can tell they keep this place in tip top shape which is how I knew my car was going to be just fine. Treated with the same care.

Melissa N.

Oct 15, 2016

The whole process of booking my spot online before I got there was perfect, I just pulled up afterwards with my printed receipt and it was all taken care of for me after that. The valet parked my car, another attendant helped me with my bags onto the shuttle bus and everything. Really great lot.

Celine T.

Oct 09, 2016

Everyone that works here is so nice!! It was great!

Tania A.

Sep 30, 2016

SO close to FLL! I never thought I would get parking that close, that literally never happens. And if you do you normally have to pay an arm and a leg for it to work out. I was so glad to be this close because when my trip was over and I was on my way back, I was back in my car and on my way back home within minutes of leaving the airport. Perfect! :)

Samuel Y.

Sep 21, 2016

The shuttle bus was awesome coming from Gold Coast FLL Airport parking. Super fast! We were so close to the airport, you could see it so the shuttle bus ride was just a few minutes long it was great.

Sean O.

Sep 20, 2016

Wow! Seeing all of the things you get for a price like $6 a day really blew my mind. I was so happy to find somewhere with all of these extras and amenities but still for an affordable price. So many of the other options in the area are way more expensive, overpriced even so I was glad that I found this one.

Andrew J.

Sep 12, 2016

Being so close to the I595 I was of course worried about safety concerns. When you have something close to the highway it's normal to worry about how it's all going to work but once I pulled up to the lot itself I was immediately put at ease. There was even a valet service to park my car for me, and I could see all of the cameras and the security guard, so I knew for a fact this was going to be just fine!
Best Price Guarantee!
Book Now
Free + Easy Cancellations