FLL Park Safe 1101 Old Griffin Road, , Florida United States 33004

Compare rates
Nearby parking lots

Location

1101 Old Griffin Road, , Florida United States 33004

Area

Port Everglades, cruise parking

Phone
Parking lot information
When it comes to long-term FLL parking, FLL Park Safe is one of the best possible facilities you can leave your car at. Our lot is open 24 hours a day, 7 days a week and is manned by attentive security staff. We also provide free shuttle bus service that runs 24 hours a day as well, so that you have one less thing to worry about.
Located just 1.2 miles from FLL Airport, the shuttle bus ride will only take you 3 minutes to and from the airport. We are also located just 3 miles from Port Everglades, so whether you're travelling by air or sea, we have great parking options for you.
We offer great options for travellers looking for both short-term and long-term parking and FLL cruise parking, and it's been rated the top shuttle service in Fort Lauderdale. We provide this service free to all our customers so they can focus on their travel plans ahead instead of trying to look for parking all around the city.
Our friendly staff provide some of the best service of any long-term FLL parking facility in the area, and we do everything we can to accommodate our customers whether they're headed to the airport or the cruise port.
Leaving your car here means you know it will be in good hands, since our lot is equipped with state-of-the-art video surveillance technology alongside amazing attendants and security staff who take the safety and security of your car very seriously. It's important to us that we give our customers the kind of service that will make them return each and every time they need to park close to the airport or cruise port.
If you are looking for great cruise parking deals, click here to Compare and Reserve parking at Port Everglades.
Shuttlefare.com is the #1 resource for finding and booking shared ride and private airport transfers around the World. You can pre-book / schedule a pickup at over 1000 airports and 10s of thousands of locations easily on your phone or desktop. Sort by vehicle preference, whether you have 100 people or it's just yourself, Shuttlefare can make travel so much easier and save you money by comparing top operators before your trip.
Nearby Attractions
Ft. Lauderdale Hollywood International Airport (1.2 miles)
Port Everglades (3.0 miles)

Services, features and add-ons
Security guard
Video surveillance
Offer day parking
Offer night parking
Shuttle bus service
Day access
24-Hour Access
Easy online booking
Find nearby parking in Dania Beach »
Key Details
Location 1101 Old Griffin Road, , Florida United States 33004
Area Port Everglades, cruise parking
Customer Support 1-800-851-5863
Nearby attractions Port Everglades cruise port parking - 1.06 miles
Parking Type
Spots Total 0
Max height none
Local time May 28, 2023 09:05 PM
Guarantee Your Spot Free + Easy Cancellations
How to park at this facility
ENTRY PROCEDURES
Please show your InstaPark Pass to the attendant for validation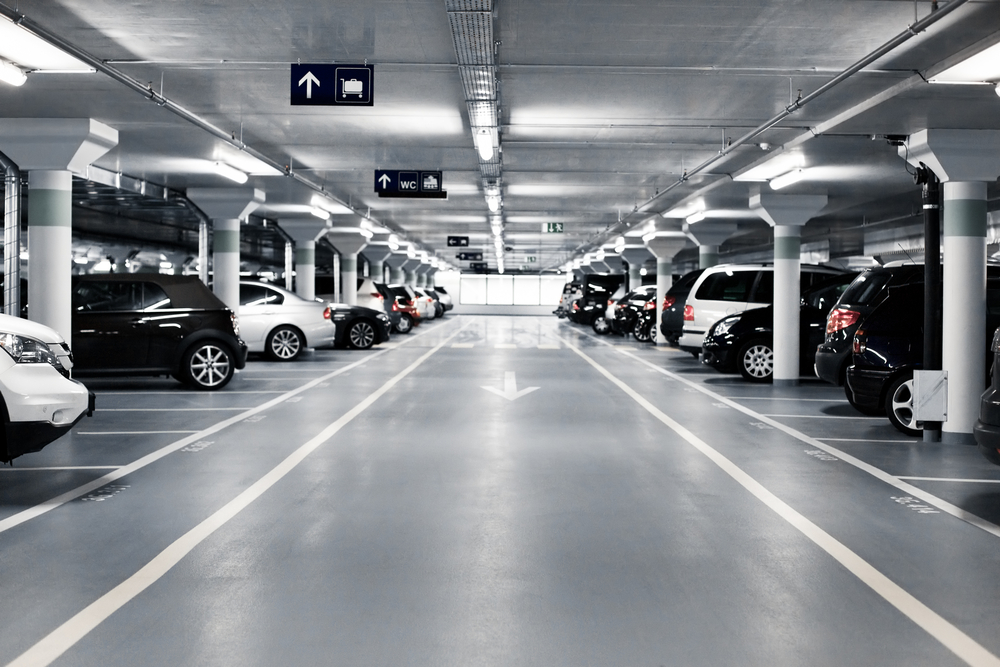 Parking location and directions
1101 Old Griffin Road, , Florida United States 33004
Directions
From Fort Lauderdale-Hollywood International Airport
Head northwest onto Lower Terminal Dr.
Keep straight and continue on Lower Terminal Drive
Keep right and continue on Terminal Dr.
Follow the sign for departures
Remain in the right lanes and merge into NE 7th Ave
Stay on NE 10th St for 0.5 miles
Continue onto Taylor Rd
Keep left
Make a left onto US-1 S
Make a right onto Old Griffin Rd
Final Destination is on the left
From Port Everglades
Drive southwest heading towards SE 24th St/E State Road 84
Make a slight right onto SE 24th St/E State Road 84
Keep left and merge onto lanes to turn left onto US-1 S
Remain in the left land and stay on US-1 S for 2.0 miles
Make a right onto Old Griffin Rd
Final destination will be on the left
From Miami
Start on I-95 N from S Miami Ave, and continue for 1.3 miles
Go west on SE 13th St
Head towards Brickell Ave
Make a left at the 1st cross street
Turn onto S Miami Ave
Take the 2nd exit and remain on S Miami Ave
Make a right on SW 25th Rd
Make another right and merge onto I-95 N
Continue on I-95 N express for 7.5 miles
Exit at Florida Turnpike/FL-826
Remain left to stay on I-95 N
Exit at 23 for FL-818/Griffin Rd
Continue for 1.0 miles
Make a slight right until Old Griffin Rd
Your final destination will be on the right
From North Florida
Start heading south on I-95 S and continue for 1.5 miles
Stay on 1-95 S by keeping left
At the fork, keep right and continue and 1.9 miles
Exit at 23 for FL-818/Griffin Rd
Continue for 1.0 miles
Make a left onto FL-818 E/Griffin Rd
Make a slight right and turn onto Old Griffin Rd
Your final destination will be on the right
FLL Park Safe prices and rates
Daily rate
Day rate
$8.99 / day
Grace period: 0 hour
Customer Reviews
Customer Reviews (0)
Best Price Guarantee!
Book Now
Free + Easy Cancellations