FLL Park Safe 1101 Old Griffin Road, Dania Beach, Florida United States 33004
Nearby parking lots

Location

1101 Old Griffin Road, Dania Beach, Florida United States 33004

Area

.
Fort Lauderdale-Hollywood International Airport, FLL parking

Phone
Parking lot information
You'll love the opportunity to enjoy all of the benefits available, when you choose long-term parking at FLL Park Safe - Fort Lauderdale Airport & Ship Parking. The best deals and service you'll find for long term parking anywhere in Fort Lauderdale can be found right here, and we're looking forward to helping you make this trip, into one of your most memorable yet! Please be sure that you take a look at our website, to see what specials we currently have available, and find any additional information you may be looking for.
Our discounted, long-term rates when you book online are incredible! Starting at only $5.99/day (depending on the promotion), you'll enjoy some of the best long-term parking deals anywhere in Fort Lauderdale. That means that you have more money to spend on enjoying your trip! The benefits of booking online are plenty, so before you decide to wait until arrival, be sure that you take a look at our website, first!
The benefits of using our long term FLL parking services are many! You'll enjoy the convenience of our location, just minutes away from FLL, and we'll look after getting you to where you need to be - on time! We're open 24/7, and it takes us just 3 minutes to drive to FLL. We'll take care of your vehicle, look after your luggage, and ensure that you arrive at FLL on time for your flight, and that you don't have to worry about directions. We've got you covered.
Valet services that we offer are second to none. Our attendants are eager to assist you, and to help make your transition from parking to FLL as seamless as possible. We take pride in giving you a great start to your vacation, and we want to make sure that we're one of your favorite parts of the trip! Valet service is always the best way to go, when you want to have a smooth, worry-free experience, and our valet services are second to absolutely none, when it comes to convenience, service and price!
We offer the same low prices for compact cars, trucks and SUV's, and we'll make sure that the beginning and the end of your trip, are exactly what you're looking for - hassle free. We're located only 1.7 miles from Fort Lauderdale-Hollywood International, and we'll get you there in no time. We look forward to meeting you soon!
If you are looking for great parking deals, click here to Compare and Reserve parking at FLL Airport.
Shuttlefare.com is the #1 resource for finding and booking shared ride and private airport transfers around the World. You can pre-book / schedule a pickup at over 1000 airports and 10s of thousands of locations easily on your phone or desktop. Sort by vehicle preference, whether you have 100 people or it's just yourself, Shuttlefare can make travel so much easier and save you money by comparing top operators before your trip.
Make your reservation online today, and save!
Nearby Attractions
Fort Lauderdale-Hollywood International Airport (1.7 miles)

Services, features and add-ons
24 hour surveillance
Day parking offered
Night parking offered
Self parking
Valet parking
Luggage service
Complimentary shuttle service
Find nearby parking in Dania Beach »
Key Details
Guarantee Your Spot Free + Easy Cancellations
How to park at this facility
ENTRY PROCEDURES
Please show your InstaPark Pass to the attendant for validation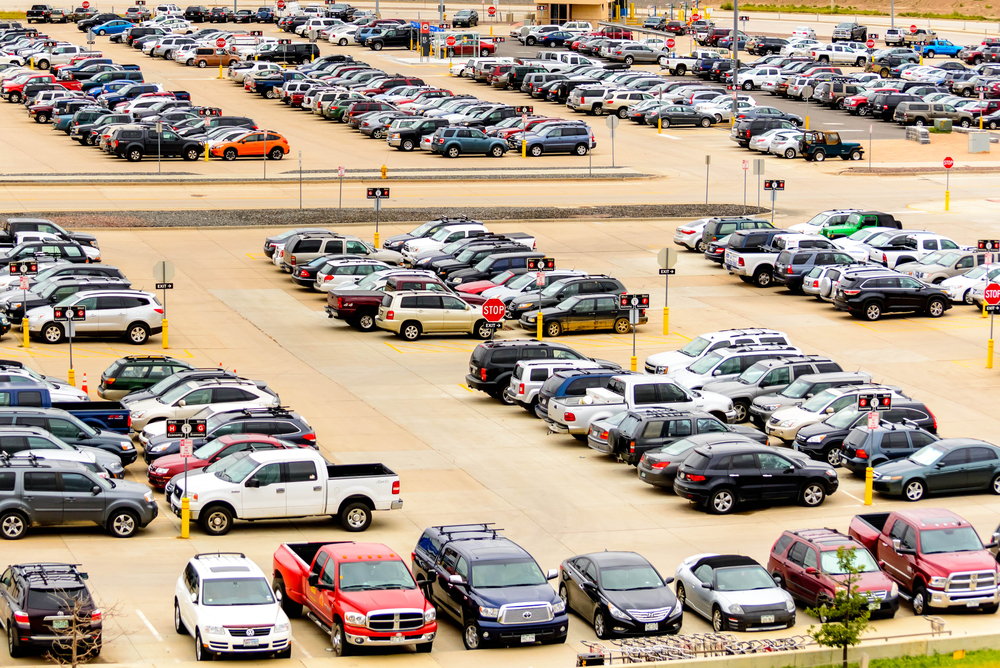 Parking location and directions
1101 Old Griffin Road, Dania Beach, Florida United States 33004
Directions
Interstate 95 North to FLL Park Safe
Go North on I-95 Express (toll)
Take Florida Turnpike/FL-826 exit, merge onto I-95
Stay left, take exit 23 for FL-818/Griffin Road
Turn right onto FL-818 E/Griffin Road, make a slight right onto Old Griffin Road
FLL Park Safe will be on the right
Interstate 595 East to FLL Park Safe
On I-595 East, head southeast
Stay right and take exit 10B, I-95 South to Miami
Stay right, and use signage for FL-818/Griffin Road, make a left
Make a slight right onto Old Griffin Road
FLL Park Safe will be on the right
FLL Park Safe prices and rates
Daily rate
Day rate
$6.99 / day
Grace period: 0 hour
Customer Reviews
Customer Reviews (0)
Best Price Guarantee!
Book Now
Free + Easy Cancellations