FastPark & Relax 2801 Yale Boulevard SE, Albuquerque, New Mexico United States 87106

Compare rates
Nearby parking lots

Location

2801 Yale Boulevard SE, Albuquerque, New Mexico United States 87106

Area

.
Albuquerque International Sunport, ABQ parking

Phone
Parking lot information
FastPark & Relax Albuquerque Long-Term Parking is the perfect location for your car because we go out of our way to provide some of the best services in the area, especially for travelers looking to park as close as possible to the airport. At just 0.4 miles from the airport, we're the best option in Albuquerque that can get you close to ABQ.
We offer covered parking in our lot for the amazing price of $4.58 per day, a price that works perfectly well for a wide variety of our customers. It's our goal to meet the budget needs of as many people as possible. Our Albuquerque Airport parking lot is open 24 hours a day, 7 days a well as fully staffed at all times. This means that no matter the time of day or night, your vehicle will be in excellent hands and constantly monitored while you're away.
We also provide extras like a complimentary newspaper as well as bottled water. We have a complimentary shuttle bus service that brings you right from the lot to the Terminal you need to be at, along with free luggage assistance. Our driver will help you load your bags into the shuttle bus in order to make sure you're loaded in and sent on your way without any issues! The price might be low, but we're still one of the safest lots in the area and we boast a well-maintained and well-lit lot with plenty of attentive staff as well as video surveillance in order to keep everything on track.
When you arrive, you're greeted by a cashier who gets you checked in and parked so you can start your journey over to the airport as soon as possible. Reserve your spot with us for our incredibly low price!
If you are looking for great parking deals, click here to Compare and Reserve parking at ABQ Airport.
Shuttlefare.com is the #1 resource for finding and booking shared ride and private airport transfers around the World. You can pre-book / schedule a pickup at over 1000 airports and 10s of thousands of locations easily on your phone or desktop. Sort by vehicle preference, whether you have 100 people or it's just yourself, Shuttlefare can make travel so much easier and save you money by comparing top operators before your trip.
Nearby Attractions
Albuquerque International Sunport (0.4 miles)

Services, features and add-ons
Security guard
Video surveillance
Offer day parking
Offer night parking
Shuttle bus service
24 hour access
Find nearby parking in Albuquerque »
Key Details
Guarantee Your Spot Free + Easy Cancellations
How to park at this facility
ENTRY PROCEDURES
Please show your InstaPark Pass to the attendant for validation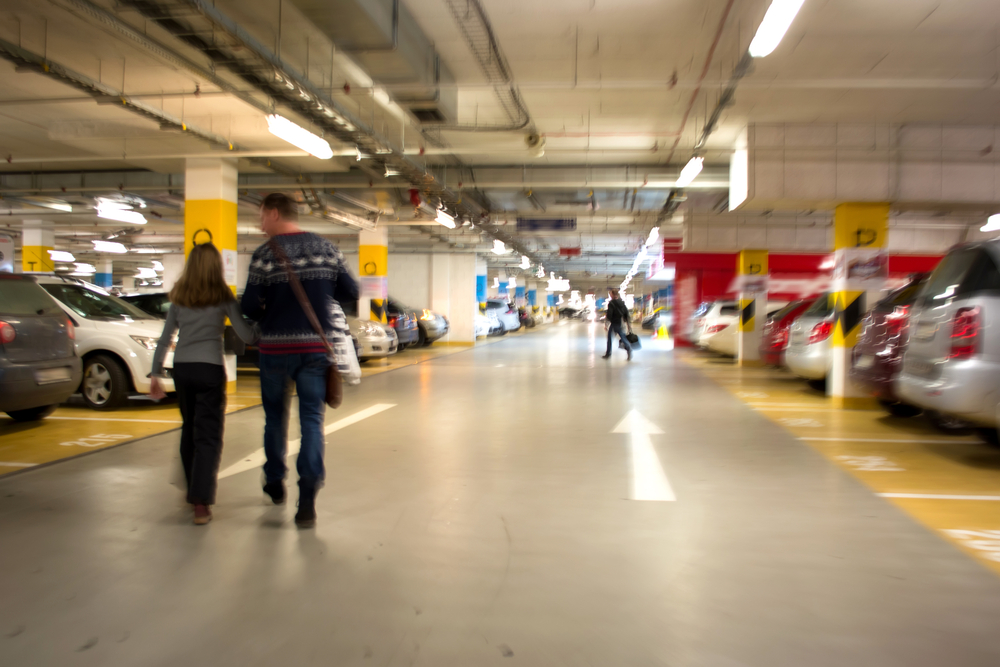 Parking location and directions
2801 Yale Boulevard SE, Albuquerque, New Mexico United States 87106
Directions
From Albuquerque International Sunport
Start by heading south on Yale Blvd SE
Make a slight left to stay on Yale Blvd SE
Merge onto Sunport Blvd
Turn slightly right to stay on Sunport Blvd
Stay left to stay on Sunport Blvd
Turn slightly left to stay on Sunport Blvd
Stay in the left lane to merge onto Sunport Loop SE
Stay in the middle lane to turn slightly right to stay on Sunport Loop SE
Continue onto Yale Blvd SE
Make a U-turn
Your final destination will be on the right
From South
Start by heading north on I-25 N
Exit at t 222 for Gibson Blvd toward Kirtland A.F.B
Stay right at the fork, follow signs for Airport and merge onto Gibson Blvd SE
Make a right onto Yale Blvd SE
Your final destination will be on the right
From North
Start by driving east on I-40 E
Stay in the right 2 lanes to take exit 159B-159C to merge onto I-25 S toward Las Cruces
Use exit 222A for Gibson Boulevard E
Merge onto Gibson Blvd SE
Make a right onto Yale Blvd SE
Your final destination will be on the right
FastPark & Relax prices and rates
Daily rate
Day rate
$4.58 / day
Grace period: 0 hour
Customer Reviews
Customer Reviews (0)
Best Price Guarantee!
Book Now
Free + Easy Cancellations