Easy Airport Parking 4000 N. Mannheim Rd, Franklin Park, Illinois United States 60131

Compare rates
Nearby parking lots

Location

4000 N. Mannheim Rd, Franklin Park, Illinois United States 60131

Area

.
O'Hare International Airport, ORD parking

Phone
Parking lot information
For the simple choice, make sure to go with Easy Chicago O'Hare International Long Term Parking so you can get the very best of what parking in the city has to offer! We understand that it's important for our customers want to save time and money while still getting some of the best service in the city with a personal and full-service touch. Our lot makes everything efficient and easy from the moment you pull up by simply parking in the valet lane, claiming your receipt and waiting to get on the quick airport shuttle to the airport. Located a mere 2.9 miles from the airport, our long-term ORD parking facility is definitely the best place you can park in the area.
Our parking lot is open 24 hours a day so no matter what time your flight is, you'll be able to take full advantage of our services. Our shuttle service to bring you to the airport is one that runs 24 hours a day, 8 days a week, and our driver will even help with getting your bags onto the bus itself before heading over. We also can accommodate larger vehicles, so if you have a truck, bus, RV or other type of vehicle, you won't have any issues with parking it in our lot or having to worry about other cars bumping into it because of its size.
Not only are we an efficient and convenient lot, but one that prides itself on keeping the safety of their cars and customers fir. Out lot is safe, secure and constantly manned and monitored so you don't have to worry about any type of tampering of theft in our lots. Your car is in great hands when you have it parked here!
Reserve the best lot for valet service close to ORD!
If you are looking for great parking deals, click here to Compare and Reserve parking at ORD Airport.
Shuttlefare.com is the #1 resource for finding and booking shared ride and private airport transfers around the World. You can pre-book / schedule a pickup at over 1000 airports and 10s of thousands of locations easily on your phone or desktop. Sort by vehicle preference, whether you have 100 people or it's just yourself, Shuttlefare can make travel so much easier and save you money by comparing top operators before your trip.
Nearby Attractions
Chicago O'Hare International Airport (2.9 miles)

Services, features and add-ons
Security guard
Video surveillance
Offer day parking
Offer night parking
Shuttle bus service
Day access
Luggage assistance
Valet parking
Find nearby parking in Franklin Park »
Key Details
Guarantee Your Spot Free + Easy Cancellations
How to park at this facility
ENTRY PROCEDURES
Please show your InstaPark Pass to the attendant for validation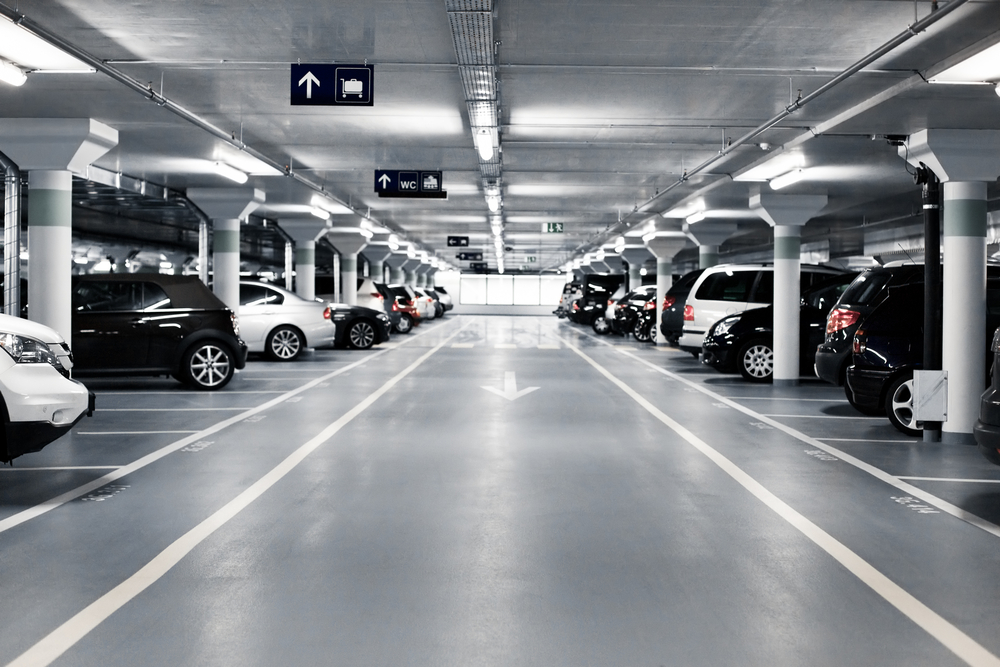 Parking location and directions
4000 N. Mannheim Rd, Franklin Park, Illinois United States 60131
Directions
From Chicago O'Hare International Airport
Start by heading southwest on I-190 W
Use the exit toward Bessie Coleman Dr
Stay in the right 2 lanes to turn right onto Bessie Coleman Dr
Make a left onto Ohare Way
Head right to merge onto Mannheim Rd
Your final destination will be on the right
From Rockford
Start by heading northwest on W State St toward S Main St
Make a left at the 1st cross street onto S Main St
Keep right and merge onto US-20 E via the ramp to Belvidere
Keep driving onto I-39 N
Use the Interstate 90 E exit toward Chicago
Merge onto I-90 E
Keep left at the fork to stay on I-90 E
Stay in the right lane to take the I-190 W/I-294 S exit toward Ohare/Indiana
Stay right at the fork, follow signs for Interstate 190 W/O'Hare and merge onto I-190 W
Use exit 2B for US-12 S/US-45 S/Mannheim Rd
Merge onto US-12 E/US-45 S/Mannheim Rd
Make a right onto Mannheim Rd
Your final destination will be on the right
From Northern Illinois
Drive south on N Jackson St toward Oak Crest St
Head right onto Glen Rock Ave
Make a right onto Belvidere St
Remain in the right lane to merge onto I-94 E/Tri-State Tollway via the ramp to Indiana
Merge onto I-94 E/Tri-State Tollway
Keep right at the fork to continue on I-294 S
Follow all the signs for Indiana - O'Hare
Use the exit onto I-190 W toward O' Hare
Exit at 2B for US-12 S/US-45 S/Mannheim Rd
Merge onto US-12 E/US-45 S/Mannheim Rd
Make a left onto Mannheim Rd
Your final destination will be on the right
From Southern Illinois
Start by heading onto I-57 N
Use exit 349 to merge onto I-294 N/Tri-State Tollway toward Wisconsin
Exit at Balmoral Ave
Remain in left lanes and turn left onto Balmoral Ave
Keep driving onto O'Hare Way
Make a left turn toward Mannheim Rd
Make a right onto Mannheim Rd
Your final destination will be on the right
Easy Airport Parking prices and rates
Daily rate
Day rate
$10.99 / day
Grace period: 0 hour
Customer Reviews
Customer Reviews (0)
Best Price Guarantee!
Book Now
Free + Easy Cancellations