Easterwood Airport 1 McKenzie Terminal Blvd, College Station, Texas United States 77845
Nearby parking lots

Location

1 McKenzie Terminal Blvd, College Station, Texas United States 77845

Area

.
Easterwood Field airport, CLL parking

Phone
Parking lot information
Easterwood Field Airport Long Term Parking Info The famed Easterwood Field Airport in College Station Texas with its rich WW2 HISTORY makes it a neat airport to visit with some of the best Long Term Parking in the area. Plenty of aircraft from commercial, military and private airplanes come and go from the airport on a daily basis. We're also super close to Texas A&M and owned by the University, making it a pretty unique airport. This means there is a demand for long term CLL parking.
It's a near zero minutes to the Easterwood airport, the terminal is right next to the Long Term parking lot.
Pricing At Easterwood Airport
First Two Hours: Free
Every Additional Hour: $1
Long Term: $35 a week
Short Term: $7 a day
With the Easterwood Field Airport Parking Lot, we have over 550 spots available for CLL parking. We are open 24 hours a day. We are uncovered lot meaning that there are no height restrictions. If you have an oversize vehicle, we can also accommodate you due to our flexible parking area that can allow buses from campus as well as military vehicles. This is just one part of what makes CLL parking so easy.
You can get 2 hours of parking for free, each additional hour is $1. The maximum you can be charged on a daily rate is $7. If you're parking for a week or more, you will be paying $35. These are some of the cheapest rates in the area College Station area.
We also have spaces available for disabled patrons.
Pay with any MAJOR CREDIT CARD.
Services, features and add-ons
1. The cheapest parking rates in the area
2. No height restrictions

3. Fully Accessible Long Term Parking

4. Over 550 spots available

5. Park at the airport and never miss a flight

Nearby Attractions
There is lots to do in College Station, it is a University town and there are plenty of ways to keep young minds inspired, so check out a few of these places.
1. Texas A&M University
2. George Bush Presidential Library
3. Children's Museum of the Brazos Valley
4. Messina Hof & Winery Resort
5. New Republic Brewing
6. Theatre Company of Bryan-College Station
Find nearby parking in College Station »
Key Details
Location 1 McKenzie Terminal Blvd, College Station, Texas United States 77845
Area .
Easterwood Field airport, CLL parking
Customer Support 1-800-851-5863
Nearby attractions Easterwood Field airport (CLL airport) parking - 3.06 miles
Parking Type
Spots Total 550
Max height none
Local time Jan 16, 2021 09:01 AM
Guarantee Your Spot Free + Easy Cancellations
How to park at this facility
ENTRY PROCEDURES
Please show your InstaPark Pass to the attendant for validation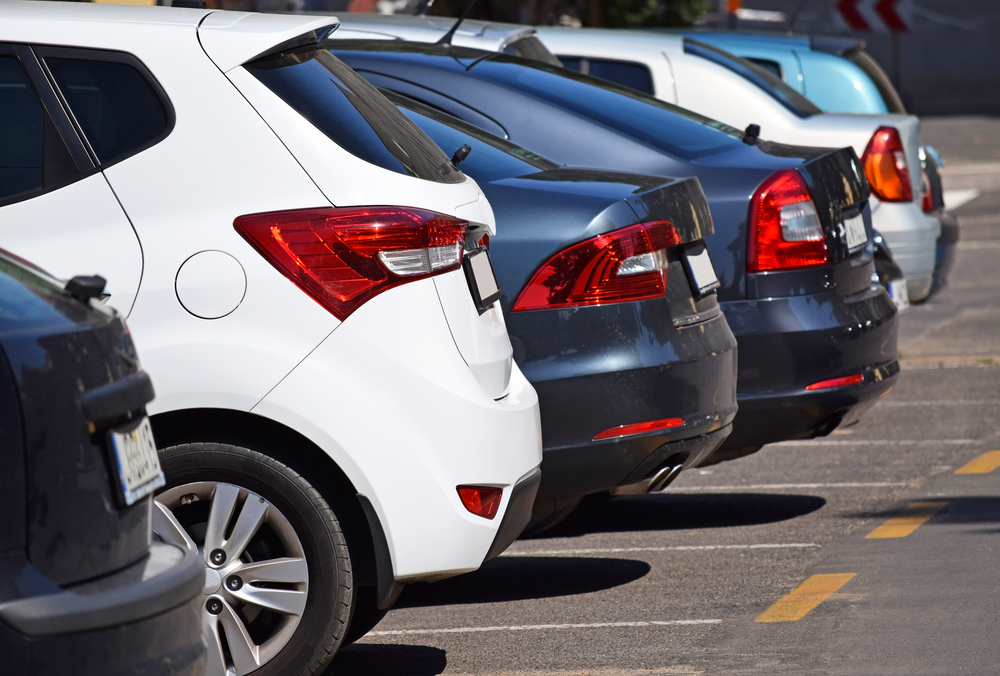 Parking location and directions
1 McKenzie Terminal Blvd, College Station, Texas United States 77845
Directions
From Downtown College Station:
Get onto Raymond Stotzer Pkwy for .3 miles
You will take the exit toward Turkey Creek Rd/Easterwood Airport
Drive to McKenzie Terminal Blvd, it's about a half a mile
You will turn left onto Raymond Stotzer Pkwy again
Follow by a left turn onto Frontage Raymond Stotzer Pkwy
Go to McKenzie Terminal Blvd and stay on the right, the airport will be on the right.
Easterwood Airport prices and rates
Daily rate
Day rate
$7.00 / day
Grace period: 0 hour
Customer Reviews
Customer Reviews (0)
Best Price Guarantee!
Book Now
Free + Easy Cancellations