DFW Airport Interfaith Chaplaincy
DFW Airport Interfaith Chaplaincy 3200 East Airfield Drive, DFW Airport, Texas United States 75261
Nearby parking lots

Location

3200 East Airfield Drive, DFW Airport, Texas United States 75261

Area

.
Dallas/Fort Worth International Airport, DFW parking

Phone
Parking lot information
DFW Airport Interfaith Chaplaincy Long Term Parking Key Points
The Dallas Fort Worth International Airport Interfaith Chaplaincy, is a special place for those looking for some faith based guidance before a big trip or just a little trip across the state. The best way to find long term parking for your chapel services would be using the DFW parking lots available at each terminal. Chapel services are available at Terminal A, C and D. This is just another feature of what makes Dallas Fort Worth International airport so unique.
If you are looking for great parking deals, click here to Compare and Reserve parking at DFW Airport.
Shuttlefare.com is the #1 resource for finding and booking shared ride and private airport transfers around the World. You can pre-book / schedule a pickup at over 1000 airports and 10s of thousands of locations easily on your phone or desktop. Sort by vehicle preference, whether you have 100 people or it's just yourself, Shuttlefare can make travel so much easier and save you money by comparing top operators before your trip.
Accessible long term DFW parking for disabled travellers and other visitors to the airport will find accessible parking in the Express North parking lot as well as the express South Parking Lot, both of which give disabled persons the easiest access to all terminal transportation services. Dallas and the airport itself might seem huge, but thanks to our shuttle services and this guide, you don't have to worry about that. Our long term parking lots are affordable and easy to find.
Terminal A Long Term DFW Parking
The Terminal A parking lot is located right next to the terminal and they're open 24 hours a day and 7 days a week. TollTag is available for payment along with major credit cards and of course cash is accepted.
Due to the size of each terminal and of the airport itself, you do have the chance to go to other terminals via the Terminal Link Van. There is also a brand new digital parking guidance system to help you navigate. If you're travelling to the chapel in Terminal A, this is the best place for you.
Terminal C Long Term DFW Parking

Terminal C is located to the south of Terminal A. TollTag pay services are available in this terminal, along with cash and any major credit cards. The Chapel in Terminal C is outside of security and can be best accessed via the Terminal C parking lot.
Terminal D Long Term DFW Parking
Terminal D is the smallest of all the parking lot. Once again, TollTag pay service is available at the garage and all major credit cards are accepted. The new digital parking display system makes finding a spot and your car easier.
Pricing

0 to 8 minutes is $4
8 tp 30 minutes is $2
30 minutes to 2 hours is $3
2 to 4 hours is $9
4 to 6 hours is $10
6 to 24 hours is $24
Valet Parking at DFW
Should you wish to let someone take care of you car for you at the DFW Interfaith Chaplaincy lot, Valet Parking is available at all terminals. Your car will be secure with 24 hour surveillance. Hassle free DFW long term parking along with a no stress travel experience. You can even get your car washed an detailed whole you're away. Simply call 972-574-2407 in order to make a reservation. This is another part of what makes DFW parking so easy.
Services, features and add-ons
Nearby Attractions
The Dallas Fort Worth International Airport Chapel Service
Speed Zone
The Ann and Gabriel Barbier-Mueller Museum
4. Four Corners Brewing Co.
Find nearby parking in DFW Airport »
Key Details
Guarantee Your Spot Free + Easy Cancellations
How to park at this facility
ENTRY PROCEDURES
Please show your InstaPark Pass to the attendant for validation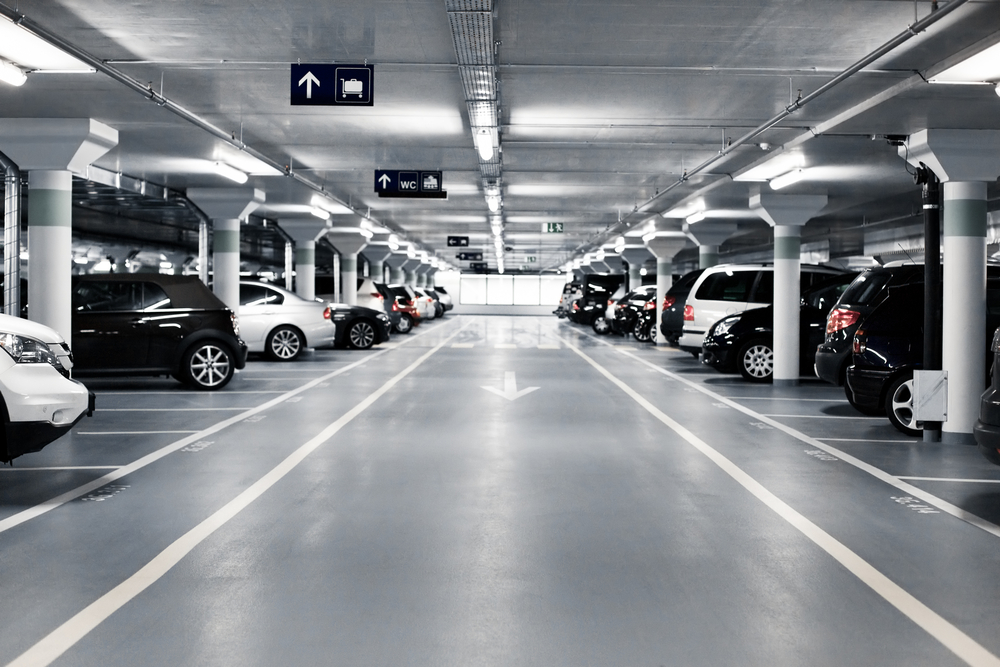 Parking location and directions
3200 East Airfield Drive, DFW Airport, Texas United States 75261
Directions
From Dallas Via Either the North And South Highways
Take the I-30W ramp from Canton Street to the I-35E.
Stay left on the I-30W and follow signs to Fort Worth.
After 5.5 miles you will merge onto the I-35E.
You will keep left at the fork and find yourself on the TX-183W. You will follow signs for TX-114/Irving/DFW Airport for 2.5 miles.
There is a fork up ahead, stay left and follow signs for Fort Worth/DFW Entry.
The right 2 lanes will guide you to the DFW exit.
Get onto the TX-97 Spur which is a partial toll road.
Soon you will find yourself on the International Parkway.
Keep right on International Parkway and you will be able to see DFW right ahead of you.
DFW Airport Interfaith Chaplaincy prices and rates
Daily rate
Day rate
$20.00 / day
Grace period: 0 hour
Customer Reviews
Customer Reviews (0)
Best Price Guarantee!
Book Now
Free + Easy Cancellations