Courtyard Springfield Airport
Courtyard Springfield Airport 3527 West Kearney, Springfield, Missouri United States 65803
Nearby parking lots

Location

3527 West Kearney, Springfield, Missouri United States 65803

Area

.
Springfield-Branson National Airport, SGF parking

Phone
Parking lot information
Come and see what guests who have stayed at the Courtyard Springfield Marriott Airport Hotel in Springfield are raving about! We pride ourselves in offering greater flexibility for our guests by giving them more choices on how their care and stay with us will be handled. Alongside our beautiful hotel suites with free Wi-Fi and excellent dining experiences at our dining area The Bistro, we have amazing deals for those who are visiting our location as a pre-flight spot and need long-term SGF parking for the Springfield-Branson National Airport. Come and witness some of our Midwestern, hometown charm!
To ensure that our customers make it to their airport terminals on time, we provide them with a complimentary 24/7 shuttle service to and from the Springfield-Branson National, running continuously to make sure that there isn't a single guest who arrives late to their terminal. Just make an arrangement with the hotel beforehand, and arrive 10 minutes before the scheduled time and you are on your way - and if there are any rare issues, just contact the hotel and we will swiftly and promptly make sure everything runs smoothly. We've got free coffee to enjoy while you wait!
Book your pre-flight room today and reserve your complimentary parking spot at Courtyard Springfield Marriott, because at our location in Springfield, Missouri, you can rest assured that this is one of the safest places to leave your car, with no stress or mess involved with leaving it at an on-site airport parking lot.
Shuttlefare.com is the #1 resource for finding and booking shared ride and private airport transfers around the World. You can pre-book / schedule a pickup at over 1000 airports and 10s of thousands of locations easily on your phone or desktop. Sort by vehicle preference, whether you have 100 people or it's just yourself, Shuttlefare can make travel so much easier and save you money by comparing top operators before your trip.
Nearby Attractions
Springield-Branson National Airport (5.1 miles)

Services, features and add-ons
Shuttle service
Attendant service
Free coffee
Pet friendly hotel
Free Wi-Fi
Find nearby parking in Springfield »
Key Details
Guarantee Your Spot Free + Easy Cancellations
How to park at this facility
ENTRY PROCEDURES
Please show your InstaPark Pass to the attendant for validation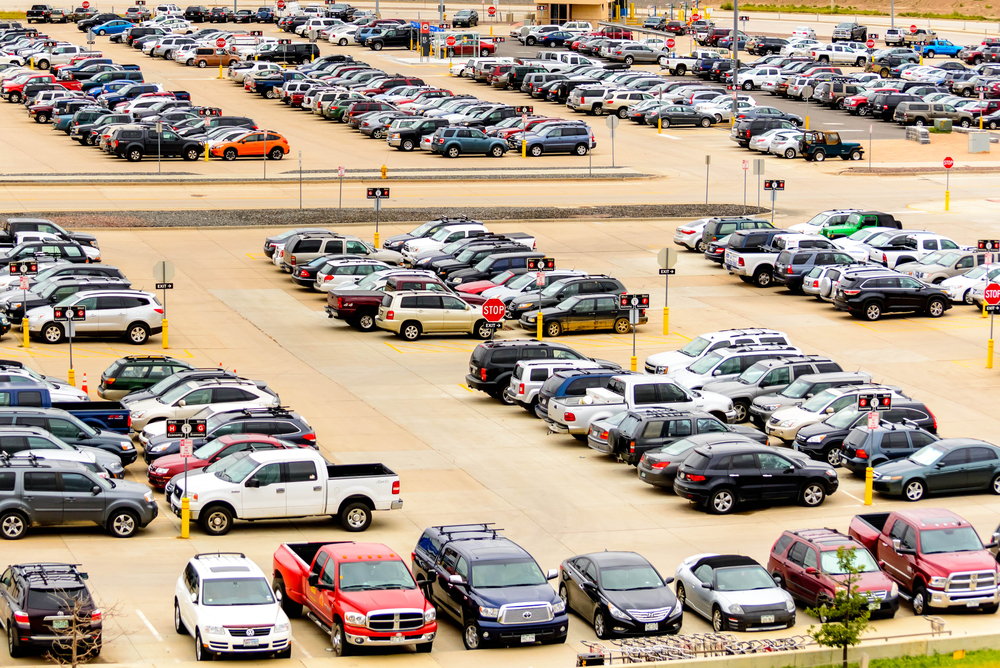 Parking location and directions
3527 West Kearney, Springfield, Missouri United States 65803
Directions
Directions from Monett, Missouri
Step 1 - Go south on N Market St toward W Center St
Step 2 - Take a onto I-44BL E/E Mt Vernon Blvd
Step 3 - Turn left to merge onto I-44 E toward Springfield
Step 4 - Take exit 75 for US-160 toward Willard/W Bypass
Step 5 - Take a right onto US-160 E/Rte 66/N West Bypass
Step 6 - Take a right at the 1st cross street onto W Kearney St
Directions from Springfield, Missouri
Step 1 - Go west on Park Central W toward S Patton Ave
Step 2 - Take a right onto S Campbell Ave
Step 3 - Take a left onto W Chestnut Expy
Step 4 - Continue straight to stay on W Chestnut Expy
Step 5 - Take a right onto W By-Pass/N West Bypass
Step 6 - Take a left onto W Kearney St
Directions from Springield-Branson National Airport
Step 1 - Go west on N Airport Blvd
Step 2 - When you reach the traffic circle, take the 4th exit onto W Division St
Step 3 - Take a left onto N West Bypass
Step 4 - Take a left onto W Kearney St
Courtyard Springfield Airport prices and rates
Daily rate
Day rate
$6.99 / day
Grace period: 0 hour
Customer Reviews
Customer Reviews (0)
Best Price Guarantee!
Book Now
Free + Easy Cancellations