Comfort Inn Airport 1321 East 78th Street, Bloomington, Minnesota United States 55425
Nearby parking lots

Location

1321 East 78th Street, Bloomington, Minnesota United States 55425

Area

.
Minneapolis-St Paul International/Wold- Chamberlain airport, MSP parking

Phone
Parking lot information
We've got the most convenient MSP long-term parking lot in Bloomington! We're located in Comfort Inn Airport, a just miles away from Minneapolis Convention Center, Mall of America, U.S. Bank Stadium and the Xcel Energy Center. Whether you're in Bloomington for a day or weekend of fun, or you need to park for a trip, we've got your MSP parking needs covered!
You don't need to make a reservation to park with us - that is, it's not required, but we do highly recommend it. It takes the stress away of having to hope there's a space available, and searching that free spot out. By booking ahead of time, you just drive in, park, and you're on your way! We've taken some of the stress out of airport parking, so you can worry about other things for your trip.
We offer a free shuttle that takes you from your long-term parking spot right to your airport terminal, with luggage assistance courtesy of our helpful shuttle staff. Just relax and enjoy the ride to the Minneapolis-St Paul International/Wold-Chamberlain airport! Keep track of the slips you collect along the way, because you'll need these to retrieve your car and get a shuttle back on your return.
Our parking lot at the Comfort Inn Airport is uncovered, so depending on what time of year you park with us, you may want to keep snow removal tools in your trunk, just in case. Our staff will be happy to help you if you need assistance, but snow removal isn't included with your parking reservation at this time.
Visit our site today and take advantage of our online booking discounts when you reserve your spot with us today!
Nearby Attractions
Minneapolis-St Paul International/Wold-Chamberlain Airport (4.5 miles)

Services, Features And Add-ons
- Free airport shuttle
- Nearby car rentals
- Courtesy transportation
- Outdoor parking
- Self-parking
- Luggage assistance
Find nearby parking in Bloomington »
Key Details
Guarantee Your Spot Free + Easy Cancellations
How to park at this facility
ENTRY PROCEDURES
Please show your InstaPark Pass to the attendant for validation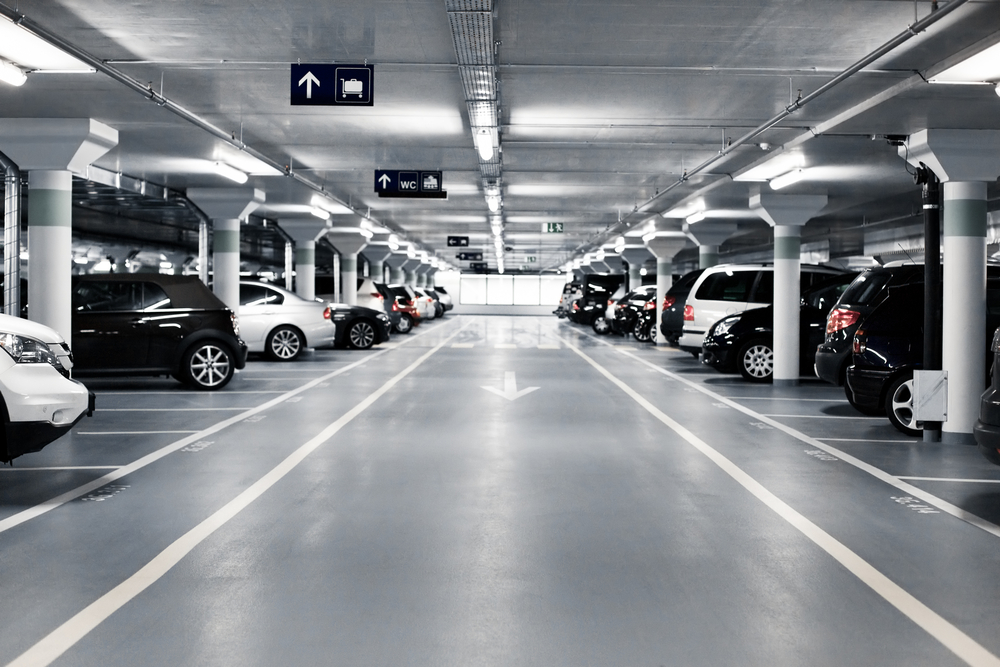 Parking location and directions
1321 East 78th Street, Bloomington, Minnesota United States 55425
Directions
Via I-494
Drive east on I-494 E
Get off at exit 3 for County Rd 35/Portland Ave toward 12th Ave
Continue on E 78th St
Stay on E 78th St
Lot is at Comfort Inn Airport
South via I-35W
Merge onto I-35W S
Keep right and take the MN-62 E exit
Stay to the right, and follow signs for County Road 35/Portland Ave
Make a right onto Portland Ave S
At the traffic circle, take the 2nd exit and stay on Portland Ave S
Take a left onto E 78th St
Continue on E 78th St
Lot is at Comfort Inn Airport
West via I-94
Merge onto I-94 W
Get off at exit 249 for I-694 N toward I-494 S
Keep left at the fork, follow signs for Interstate 494 S
Stay to the right at the fork, follow signs for I-494 S
Continue on I-494 S
Get off at exit 3 for 12th Ave toward County Rd 35/Portland Ave
Take a left onto 12th Ave S
Make another left at the 1st cross street onto E 78th St
Lot is at Comfort Inn Airport
Comfort Inn Airport prices and rates
Daily rate
Day rate
$10.00 / day
Grace period: 0 hour
Customer Reviews
Customer Reviews (0)
Best Price Guarantee!
Book Now
Free + Easy Cancellations