Charlie Brown's Park & Shuttle
Charlie Brown's Park & Shuttle 600 Flaugherty Run Road, Coraopolis, Pennsylvania United States 15108

Compare rates
Nearby parking lots

Location

600 Flaugherty Run Road, Coraopolis, Pennsylvania United States 15108

Area

.
Pittsburgh International Airport, PIT parking

Phone
Parking lot information
Charlie Brown's Airport Parking in Coraopolis offers some of the best long-term PIT parking rates anywhere in town! We're a full-service valet lot, offering free on-demand shuttle, luggage assistance, and a range of PIT parking discounts that you can't get anywhere else. You'll save money just by booking your spot online - it's as easy as that!
We give discounted rates to AAA and AARP members with proof of membership, so have your cards ready when you check-in to take advantage of the savings. If you're a frequent flyer then you can get special discounts by becoming a frequent parker with us! Our frequent parker program saves you money every time you book a long-term PIT parking spot at Charlie Brown's Airport Parking. When you park at our lot, we cover everything once you arrive.
Our shuttle drivers will take care of your luggage and load it into the shuttle, then take you directly to your terminal at Pittsburgh International Airport. Our staff at the lot will park your car safely in our secured lot, that's monitored and staffed 24 hours a day, 7 days a week. We never have our lot unstaffed, so you never have to worry about your vehicle!
If you are looking for great parking deals, click here to Compare and Reserve parking at PIT Airport.
Traveling in the winter? We remove any snow from your car and have it warmed-up for you when you return from your flight, so you just get right into your warm car and head home! Our staff will load your luggage back into your car for you, so you can just buckle up and relax. We've taken every step possible to take away hassle that involves traveling and parking so that you have a stress-free trip!
hassle that involves travelling and parking, so that you have a stress-free trip!
Shuttlefare.com is the #1 resource for finding and booking shared ride and private airport transfers around the World. You can pre-book / schedule a pickup at over 1000 airports and 10s of thousands of locations easily on your phone or desktop. Sort by vehicle preference, whether you have 100 people or it's just yourself, Shuttlefare can make travel so much easier and save you money by comparing top operators before your trip.
Nearby Attractions
- Pittsburgh International Airport (4.2 miles)
- Hyatt Regency Pittsburgh International Airport (3.9 miles)

Services, Features And Add-ons
- Valet parking
- Open 24 hours
- Free airport shuttle
- AAA and AARP discounts
- Corporate rate programs
- Frequent parking discount program
- Best rates in Pittsburgh
- Rain-checks for reservations due to cancelled flights
Find nearby parking in Coraopolis »
Key Details
Guarantee Your Spot Free + Easy Cancellations
How to park at this facility
ENTRY PROCEDURES
Please show your InstaPark Pass to the attendant for validation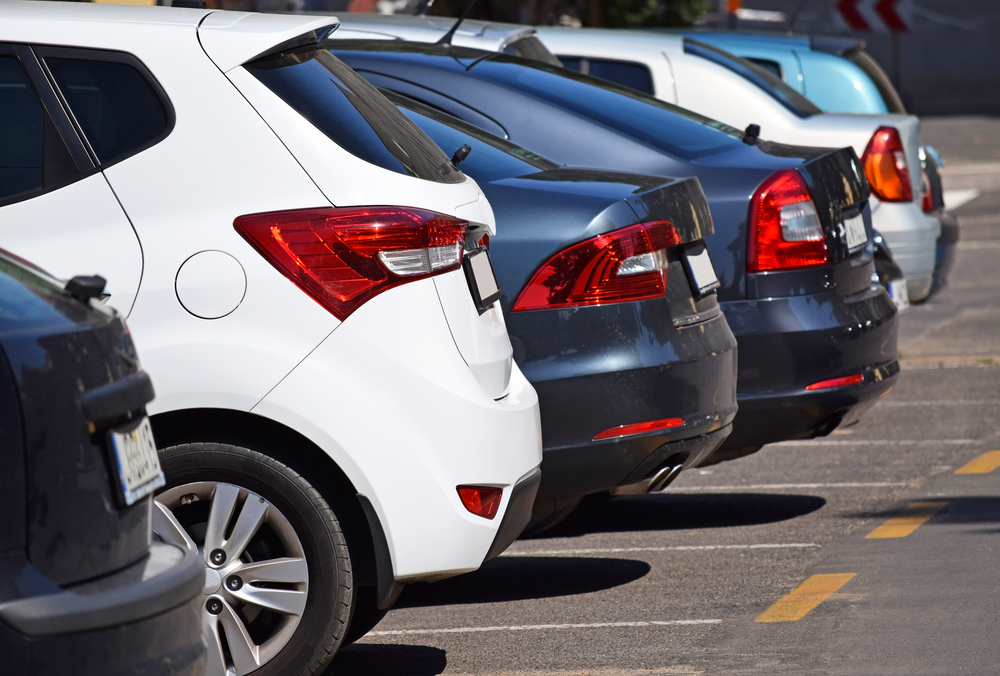 Parking location and directions
600 Flaugherty Run Road, Coraopolis, Pennsylvania United States 15108
Directions
From East:
Merge onto Route 376 West
Take exit 51 for Flaugherty Run Road
Continue on Flaugherty Run Rd.
Our lot is on the left hand side
From South:
Get onto Route 376 West
Take exit 51 to Flaugherty Run Rd.
Continue driving
We're located on the left
From North:
Merge onto Route 376 East
Take exit 50 for Flaugherty Run Road
Make a left at the traffic light
Continue driving
We're located on the left
From West:
Get onto Route 376 East
Take exit 50 for Flaugherty Run Road
At the traffic light, make a left
Continue driving
Our lot will be on your left hand side
From I-79:
Merge onto I-79 South
Take exit 66 for Route 65 to Emsworth/Sewickley
Drive on Route 65 North to Sewickley, following airport signs
Make a left onto Sewickley Bridge
At right left after bridge, make a right
Continue driving for 8 miles
Keep right at Route 51 N
Continue 1.2 miles
Make a left onto Flaugherty Run Rd.
Our lot will be on your right
Charlie Brown's Park & Shuttle prices and rates
Daily rate
Day rate
$5.00 / day
Grace period: 0 hour
Customer Reviews
Customer Reviews (84)
Austin T.

Mar 27, 2018

Left my car here on a Saturday and picked it up upon return from California on another Saturday. Plenty of space to choose from given that it was a weekend, and all the spaces were close to the main building and well lit. Paid under $60 for seven days, a great service for this price.

Jason P.

Mar 27, 2018

Perfect security and perfect service for $6 per day. Never used Park N Ride before, but I'm sure this will be choice in the future.

Darlene J.

Mar 26, 2018

Had to wait for the shuttle for about 10-15 minutes, but the ride itself was short and they dropped me off right at my terminal, so I'm not complaining, especially given the price.

Liz D.

Mar 25, 2018

Recommended by my hubby, dropped off the car for the first time on my own :) The procedure is really fast and simple; the staff was sweet :). Lot being close to the terminals, it took just a few minutes ride on the shuttle. Happy with the experience :)

Jack T.

Mar 23, 2018

The staff helped me with the luggage and was really friendly, also helped me onto the shuttle, very appreciated in my age :)

Sophie W.

Mar 21, 2018

Good security as it's staffed all day/night, fast airport link, my recommendations

Julia B.

Mar 20, 2018

We arrived on a misty morning just after 5 am, the staff were so positive and energetic for that time of the day! :) Truly professional service, most importantly for me, truly fast. The drop-off took us about 5 minutes, waiting for the shuttle even less, and the ride is about 10 minutes depending on the terminal I suppose. Got there much earlier than expected :) This meant time for a little airport nap :)

Ben I.

Mar 19, 2018

Located on Flaugherty Run Road, so it's on the way to the airport if you're coming from the north. Just a few minutes away from the terminal, and yes, they do take you straight to the terminal. Used it once, but a very positive experience throughout.

Ashton C.

Mar 17, 2018

5 stars for staff and speed, I hope they keep it up!

Shawn G.

Mar 16, 2018

My dad always parks here when flying out so i tried it out last week. I don't have much experience with long term parking, but this one surely looks safe and the staff was just great. No issues no fuss, and they take you straight to your terminal by shuttle with ease.

Paul F.

Mar 14, 2018

Tops in airport area. About $6 per day, depending on duration, and about 10 minutes from airport.

Helen A.

Mar 13, 2018

No wait for the shuttle, maybe two min, in my case. Fast transfer, low price. The spot is nothing fancy, but looks perfectly secure and legit.

John T.

Mar 13, 2018

The best price for valet parking in the area. Also a very quick ride to the airport, good deal overall.

Thomas P.

Mar 11, 2018

Looks like any other lot, but is right next to the airport, service is fast, the price is good (probably a little lower than most in the area, especially for long term)

Luca C.

Mar 10, 2018

A secure spot staffed 24/7. Pretty quick service, I have no complaints.

Cecily O.

Mar 09, 2018

The good thing is they drop you off right at the terminal, and the shuttle only takes several minutes to get there. A good choice if you're in a hurry.

Janet D.

Mar 08, 2018

Wish I could give them ten stars! The guys were so helpful with my luggage, and I got all lost, lost my wallet, then lost my card, then they helped me search my bags, all with a smile on their faces... Found it eventually, but I am so happy with this kind of service! Not to mention the clean, comfortable shuttle and a really short ride to the terminal. Thanks again for your patience guys, I'll be coming back!

Will L.

Mar 06, 2018

We had to wait for the shuttle, but it wasn't for more than 10 min, so I'm not complaining... on the way back, it was 3-4 min. The staff seemed very professional and the lot is surely secure, a positive experience overall.

Marcus P.

Mar 05, 2018

Charlie Brown's Park & Shuttle turns to be my favourite when flying out for PIT for a while now, they are fast and they will go out of the way to assist you.

Peter W.

Mar 04, 2018

So sorry I forgot the name of the man who greeted us, he was so friendly and helpful and we were so lost :) I had never used this type of parking. Also, I wasn't ready to leave my car in a lot. But this was so much faster than I thought, and the place looked perfect in terms of safety – security cameras and staff on site, so I stopped being paranoid :)

Lynda P.

Mar 03, 2018

Used it once last month, 6 days in total. Very good price and very good service, I think they'd be more popular if they were more visible online. But I can easily recommend them, especially given the speed and the price

Noah G.

Mar 03, 2018

The best choice if you're flying out from PIT, just make sure to book online to save time (sometimes you might get a discount too:)) No wait for the shuttle after we left the car, and the ride is just a few minutes long. Very kind staff and a nice lot, with lots of covered spaces and bright light.

Nick R.

Mar 01, 2018

Drove in from Wheeling and decided to park here instead of the airport, smooth service and lots of space even though it was Sunday. I generally hate leaving my car, but here they almost made me change my mind. Kind and fast service, lots of covered spots for the winter season, camera surveillance 24/7. No downsides that I could see, except of course having to leave your car :)

Jon-Paul L.

Feb 28, 2018

Wonderful staff, pretty efficient and reliable for this price. Just 5-10 minutes from the airport by shuttle, and the shuttle's regular, that's the most important bit for me. Paid less than $20 for two days, not bad at all.

Harris T.

Feb 27, 2018

Why didn't I know about this place before???!! Superfast service for a good day price, so much better than the other.

Ed T.

Feb 27, 2018

They park your car, carry your luggage, and make sure everything runs smoothly, with a smiling face; all these things have become so rare nowadays. Sincerely recommended if you're flying from PIT, plus the lowest parking price in this area as far as I'm aware.

Pete C.

Feb 26, 2018

My wife got a coupon online so we decided to check this place out. In the end, the coupon was not valid, I didn't quite get that part, but it was cheaper than we thought so, ok :) A decent spot close to the airport, relatively short wait for the shuttle, polite staff (except when you insist on using the coupon haha) :)

David R.

Feb 25, 2018

Convenient parking at an excellent price, plus if your AAA member bring your card and you'll get a discount. A few minutes to the airport by shuttle, no time wasting. Try it out.

Jonah L.

Feb 24, 2018

Very convenient, especially as drop-off takes much less than at other shuttle parking lots I've used. The airport is just 4 miles away, so the shuttle brings you there in a few minutes. As for arrival, they give you three options: calling them, texting, or pressing a button that can be found on baggage claim. So far I've always texted them, but I'm sure the other options are just as fine.

Gretta Y.

Feb 23, 2018

Used it a couple of times, fell in love with their service last time when it was so hot we were melting and just wanted to die and they had the car ready, with the A/C on, chilled to the ideal temperature :) The price is also ideal pretty much :) at least if you compare it to other lots in the area :p

Claire J.

Feb 21, 2018

Drove down from Canton and the lot just popped up on the map, so I decided to check it out. Couldn't have been happier, the service was impressively fast, dropped off the keys and the shuttle was already there. Got to the terminal in a matter of minutes, almost too soon, so I had some time to waste on airport shopping :)

Boris R.

Feb 21, 2018

I've been using Charlie Brown's for years now, never had any issues. The price has not changed in a while, $6 per hour with lots of special discounts. You can use if you travel often :) Convenient location, fast shuttle to the airport, my recommendation to anyone flying out of PIT!

Tim I.

Feb 21, 2018

Good discounts for AAA members if you have the card to show, pretty good price anyway. Fast and reliable, you're at the airport in minutes since the parking is just a couple of miles away

Jonathan K.

Feb 20, 2018

Wish someone had told me about Charlie Brown's earlier. Had a nightmare at the other park shuttle lots, this seems to be the only one where they help you immediately and the staff don't treat you like an object.

Ken H.

Feb 20, 2018

Easy reservation and good discounts for frequent parkers. I recommend it to everyone.

Jerry E.

Feb 19, 2018

I always use Charlie Brown's Park & Shuttle is for airport parking and it's always a good experience. No wait for the shuttle, clean and comfortable vehicles, nice staff, totally hassle free.

Laura M.

Feb 17, 2018

Loved it! The space is big and well maintained. On parking at spot, they get everything sorted for you. The kids and I just waited on a bench and got some coke from their vending machine, but my husband was back within minutes and we were ready for the shuttle.

Steven F.

Feb 15, 2018

The perfect option if you are worried about my car. If you're a frequent flyer you can become their "frequent parker" and avail pretty decent discounts on long-term parking. I've been using it for a while now, happy with the service every time.

Katie G.

Feb 15, 2018

Charlie Brown's Park & Shuttle is located on Flaugherty, clearly marked from the street. The parking is quick, and the shuttle goes via Airport Expressway that reaches the airport in 5 minutes or so. Efficient, no time wasted.

Anne G.

Feb 13, 2018

It's super simple to book online, when you arrive they are ready for you, and you get to the gate in no time. The shuttles are neat and tidy. Everything at Charlie Brown's suits me.

Christine I.

Feb 12, 2018

Many of my colleagues had talked about this parking, so I decided to try it out. Was more than happy with the service. Adequate space, good security, friendly staff what else can you ask for. The shuttle arrived in a few minutes, and only took a few minutes to the airport, faster than I thought. I'll be using it again. Kudos!

Gordon P.

Feb 11, 2018

The parking is right off Flaugherty Run Road, a couple of miles from Pittsburgh Airport. It took me literally 5 min on the shuttle to get there; the same was on the way back. Very kind drivers and courteous staff.

Cody J.

Feb 10, 2018

Yes! Just $6 per day and so much faster than all the other parking/shuttle lots!!! My favourite now.

Maxine Q.

Feb 09, 2018

I used the parking just weeks after I'd got my driver's license, so you can imagine I was kinda lost :) But Charlie Brown's was great, they did pretty much everything instead of me, parked, unloaded, explained the procedure to a newbie driver (thanks Michael! :)) The shuttle itself was quick, I think just a few minutes and I was at my gate.

Bennet K.

Feb 09, 2018

Charlie Brown's Park & Shuttle is a safe parking space very close to the airport. It is open 24 hours a day, and the staff is all time available to assist you. The shuttle is fast and seems to arrive every few minutes (we waited for about 5 minutes or less on our way to the airport, and just a bit more when we got back). I'd say it's a good choice and good value for money.

Harrison P.

Feb 09, 2018

We wanted to have a quick lunch at Jacksons before heading to the airport, but managed to get lost afterwards, which was good as wouldn't have stumbled upon the Charlie Brown's parking lot! :D Their main building is small but seems well staffed, they helped us to get our luggage out and load it onto the shuttle. The shuttle ride only took a few minutes. All went well in the end :)

Olga F.

Feb 08, 2018

A good option if you want to avoid airport parking, which I'd, got tired of to be honest. The staff are there 24/7, they're very friendly and do everything instead of you. Good monitoring and well lit spaces. There's a shuttle that takes you straight to the gate, and you wait for it only for a few minutes.

Ron L.

Feb 08, 2018

Very efficient. We dropped off the car in a matter of minutes, and in the meantime the driver took all our luggage (I mean, a looot of luggage :p ) into the shuttle. Only took a few minutes to get to the airport. Even easier when we returned. They give you the option to call, or text, or simply press a button at baggage claim and they take your information. We used the third option because the kids wanted to try it :) All was arranged really quickly.

Tommy N.

Feb 07, 2018

Drop-off and pick-up were very fast, kind service, but no unnecessary mumbo-jumbo. Will surely park here again, especially given the price :) Try the online booking to save time, I didn't see it on time unfortunately, but will use it next time.

Mike C.

Feb 06, 2018

Definitely the best place to park near the airport. The shuttle service is very quick and the drivers always carry your bags. Left the car for 3 days only, got back in early morning around 5. I was glad to find my car ready and up for us :) Love the quick service and the staff. Truly and deeply recommended.

Paul K.

Feb 05, 2018

At first I chose the spot for its price ($6.50 per day), but continued using them for speed – the only place you can rely on if you don't want to risk missing your flight (trust me, happened to me twice). Within 20-30 minutes you're done with all car-related errands. Super Cool service!

Carmen Q.

Feb 04, 2018

Had a great day on our way to the airport, ate lunch at TGI Fridays (yummy!) then parked at Charlie Browns. In a matter of minutes, got to the airport by their shuttle, and still had time left for a quick drink at the airport. The parking is at great location and great service, surely made our day.

Yann U.

Feb 03, 2018

I'm always a little apprehensive when leaving my car before a trip, even at airport parking's, but Charlie Brown's Park & Shuttle felt very safe. The lot is lighted and secured with fences and cameras, with staff there non-stop. They parked my car by the main building, and it was ready for me when I returned. Safety and service are more important to me than cost, so I liked it. Plus, I think it's even cheaper the PIT airport parking.

Oggie C.

Feb 02, 2018

Forget the crowds at the PIT parking, Charlie Brown's Park & Shuttle rules AND COSTS LESS

Oliver N.

Jan 31, 2018

Parked my van there last week, everything was really smooth and quick. Located very near the airport, can't say exactly how long the shuttle took but it was less than 15 minutes for sure. They mentioned discounts for AAA members, so I'll be recommending it to lots of friends :)

Marco T.

Jan 31, 2018

Parked here before our fall vacation with the kids, could've been a nightmare had it not been for the wonderful staff. The shuttle got us to the gate, and then our twins realized they'd left a rucksack in the car. We went nuts as we were tight on time, but we called the parking and after security checks, they told us to wait at the drop-off spot. The smiling shuttle driver brought the rucksack in a jiffy. Amazing!

Andrea A.

Jan 29, 2018

I booked online and everything was ready when I arrived (no discount though, still don't quite get how that works). The shuttle was clean and fast, less than ten minutes to the terminal.

Josh Y.

Jan 29, 2018

The Charlie Brown's Park & Shuttle is located right off of Flaugherty Run Road, it's visibly marked and well-lit, easy to spot it from the street. It costs only $6 per day, so it's cheaper than airport parking. The lot is lighted and staffed non-stop, so you don't have to worry about your car's safety. The polite staffs is there to help you with everything, including heavy luggage and re-packing. Recommended.

Steve O.

Jan 27, 2018

Quick, good service and safe parking. They also offer lots of different discounts if you park there often or if you're an AAA member, so it's the best option for frequent business travellers.

Ron J.

Jan 25, 2018

A good choice if you're traveling from PIT. The staff will take care of everything and have you car warm and ready when you arrive. I found the shuttle driver especially friendly, he was very helpful to my mom who's 91 and moves with difficulty. She loved him, and I loved the service.

Michael J.

Jan 25, 2018

Used it twice, impeccable service both times. I've joined the frequent parker program now which gives me good discounts. The discount seems to vary, but is still a good deal, especially compared to the PIT airport parking.

Nichola L.

Jan 25, 2018

There should be more of these around all major airports. Very convenient, quick link to airport, all at a budgeted price. Online reservation is simple, though I didn't get the discount options.

Ashton A.

Jan 24, 2018

My friend recommended parking here, though I used to only trust the airport parking. Surely changed my mind. :) Great, quick service, they leave your car in a well-lit and well secured area, and the car is ready for you when you arrive. I took the shuttle for the airport. After a short wait, I was dropped at my destination bang on time.

Max D.

Jan 24, 2018

Efficient and good value for money, quick access to the airport, though the staff seemed too tired to talk to us or something: D But they were still polite and most importantly fast :) :) So, we got to our gate ahead of time, which rarely happens :)

Martin E.

Jan 22, 2018

We parked here before our trip to California last month. Got back in a freezing blizzard, but the car were ready and warm, with all the snow freshly cleaned! Thanks Charlie Brown's, we'll meet again :)

Kate O.

Jan 21, 2018

Excellent service! My father made the online bookings. The shuttle was already ready and waiting when we arrived. On our way back things were similarly simple; we waited for the shuttle for 7-8 min, but that's still pretty fast. The best price in the area that I could find, for about 6 bucks per day, so probably the best choice around right now.

Andrew I.

Jan 20, 2018

Used it two weeks ago when flying out of Hyatt Regency Pittsburgh International, was happy with the service. The parking is very close to the airport, and I reached it real quick in their comfortable shuttle. While picking up the car, I was told about lots of discounts and special programs for frequent fliers. I'll be sure to check them out.

Orlin K.

Jan 19, 2018

The parking is easy to spot from Flaherty Run Road, just look for a big red sign. I'd recommend booking online; you can avail discounts. The staff is polite and make sure you get going fast, just a couple of minutes wait for the shuttle in my case. I was dropped right in front of my terminal. Icing on the cake they helped with the luggage.

Preston J.

Jan 19, 2018

Simple and efficient, just minutes ride to the airport. And the shuttle drivers are quite hot, okay one driver :)))) Just kidding, everyone was very friendly and they obviously knew what they were doing, great choice in terms of professionalism AND the price :) :)

Jerry X.

Jan 17, 2018

Used to park at the PIT stop airport parking, but there was construction work in the area so I opted for Charlie Brown's Park & Shuttle. The service was MUCH faster than at PIT stop!! The procedure's quick, then they immediately loaded my suitcase and the shuttle was already ready to start. Only took a few minutes to the terminal. Not to mention that the price was lower than at PIT stop. No doubt I'm switching to this one in the future.

Maria S.

Jan 16, 2018

Charlie Brown's Park & Shuttle is the fastest as compared to other airport parking shuttles I've tried, and the price is among the best, especially for long-term stays. Lots of discount options as well, though I haven't tried them personally.

Roger T.

Jan 14, 2018

Parked there at 3am, but lots of staff were available to help with the luggage and everything. They were super friendly and cheerful, helped me wake up myself :)

Jack A.

Jan 14, 2018

Used it twice when flying out from PIT for snowboarding competitions. Love it how they load your entire luggage and handle it with care :) Last time we got back it was freezing, but the car was waiting for us all warmed up and cleaned from snow, thumbs up to the staff.

Taylor B.

Jan 12, 2018

I've tried three parking shuttle services in Pittsburgh (won't name them here :) and Charlie Brown's Park & Shuttle is by far the best. Quick service, a fast shuttle to the terminal, very friendly staff, all at a good price. Five stars from me no doubt. Try it, won't be disappointed.

Dan L.

Jan 10, 2018

We booked online, pity we didn't know about the AAA discount which sounds great. But we didn't have the card with us, so hopefully we'll use it next time. Still comparatively cheap and a good choice if you're travelling from PIT.

Steven G.

Jan 09, 2018

My fiancé and I have made it a tradition to grab some food at Patrick's and then park at Charlie Brown's Park & Shuttle. It's on the way to the airport, actually just a few minutes away from the airport by shuttle, and only costs $6 per day, which is a pretty good deal compared to airport parking.

Mike F.

Jan 07, 2018

The best option if you're traveling from Pittsburgh International, just about 4 miles from the airport, and the shuttle gets you to the gate in no time. A pleasant ride and pleasant staff, for me personally it's the best choice.

Paul U.

Jan 05, 2018

A decent little parking lot on Flaugherty Run Road, just minutes from the airport. It's not huge but has everything you need. My car was parked right next to the main building, in an illuminated space. Having the staff all around all was safe. The shuttle transfer to the airport was quick and comfortable, I have zero complaints.

Helen I.

Jan 05, 2018

Super-fast drop-off and even faster picked – I texted them when I arrived and was told to wait at entrance number 6; the shuttle got there before me!

Tim G.

Jan 03, 2018

I picked my daughter up in Olson park so we basically stumbled upon this lot on our way to the airport...I generally can't stand the PIT airport parking so I decided to give it a go. Couldn't be happier with the service. Left the car close to their main building, the shuttle arrived in minutes, the driver packed our luggage and got us to the terminal door in just a few minutes.

Joshua Q.

Jan 03, 2018

Love the frequent parker discounts! Used it for years now, never a single glitch. Sincerely recommended, esp. if you travel often on business. Haven't parked anywhere else since I used Charlie Brown's Park & Shuttle, the service is always perfectly fast and reliable, no wait for the shuttle, the drivers always drop you off at the terminal and help with the luggage.

Debby W.

Jan 01, 2018

It was Christmas time so we were worried about finding a spot, but we reserved online super simply. Everything went well; good service, quick shuttle (took us about 7 minutes to the terminal itself). Recommended!

Jason K.

Dec 31, 2017

I used to use the regular airport parking, but a friend recommended this lot to me. Surely wasn't disappointed! Friendly staff, quick service, and the price are much lower than directly at the airport. Will use it again.

Will I.

Dec 29, 2017

Drove in from Cleveland and dropped off the car here around midnight. No issues with night-time service, they're open 24/7, a well-lit area that looks perfectly safe. They loaded my bags onto a shuttle right away, got to the airport before I had the chance to fall asleep: D
Best Price Guarantee!
Book Now
Free + Easy Cancellations