Budget Airport Parking 1755 E. Locust Street, Omaha, Nebraska United States 68110

Compare rates
Nearby parking lots

Location

1755 E. Locust Street, Omaha, Nebraska United States 68110

Area

.
Eppley Airfield, OMA parking

Phone
Parking lot information
For those looking for parking on a budget, look no further than Budget Nebraska for Omaha Airport Parking in Omaha -- the quickest and most convenient long-term OMA parking! To ensure that our customers get the best deals in the area, we offer several insane deals: for example, stay with us for a week, and we'll give you the seventh day for free! We're open 24/7 and located just one mile south of Eppley Airfield (which is just a short three minute ride!). We've got over 30 years of operational experience, so you can trust that we know how to take care of our customers!
When you arrive, our friendly staff will greet you and help you to your spot and our parking lot and your vehicle will be accessible 24/7 in our safe, secured space. Arrive at Budget Nebraska Airport Parking 15 minutes before you want to be at your airport terminal, and after our staff have shown you your parking spot, a shuttle (which runs 24/7) will drive right to your car and take you right to your terminal! When returning, secure your luggage and proceed to the outer curb where our shuttle will pick you up and deliver you right back to your vehicle - it's that easy!
We offer great service with cheap prices at our location, because we know how hard travelling can be. Thanks to our continuous shuttle, our years of experience and our super-close location, we can guarantee that your experience with Budget Nebraska will be as straight forward and simple as humanly possible.
Book online today and see the hundreds of happy reviews left from our prior customers, who all agree that our location is the best for hassle-free long-term OMA airport parking on a budget!
If you are looking for great parking deals, click here to Compare and Reserve parking at OMA Airport.
Shuttlefare.com is the #1 resource for finding and booking shared ride and private airport transfers around the World. You can pre-book / schedule a pickup at over 1000 airports and 10s of thousands of locations easily on your phone or desktop. Sort by vehicle preference, whether you have 100 people or it's just yourself, Shuttlefare can make travel so much easier and save you money by comparing top operators before your trip.
Nearby Attractions
Eppley Airfield (1 mile)

Services, features and add-ons
Shuttle service
Attendant services
Find nearby parking in Omaha »
Key Details
Location 1755 E. Locust Street, Omaha, Nebraska United States 68110
Area .
Eppley Airfield, OMA parking
Customer Support 1-800-851-5863
Nearby attractions Eppley Airfield (OMA airport) parking - 1.11 miles
Parking Type
Spots Total 0
Max height none
Local time Sep 30, 2023 08:09 PM
Guarantee Your Spot Free + Easy Cancellations
How to park at this facility
ENTRY PROCEDURES
Please show your InstaPark Pass to the attendant for validation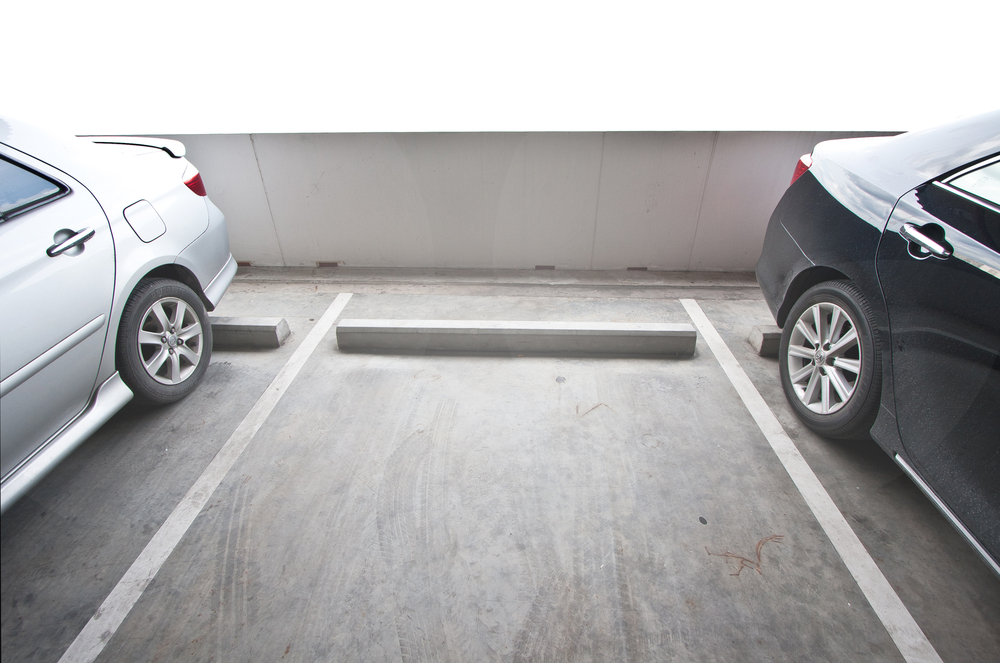 Parking location and directions
1755 E. Locust Street, Omaha, Nebraska United States 68110
Directions
Directions from Eppley Airfield
Step 1 - Go north
Step 2 - Use one of the left two lanes to turn left onto Abbott Dr, your destination will be on the right.
Directions from Council Bluffs, Iowa
Step 1 - Head west on US-6 W/W Broadway
Step 2 - Continue and go onto I-480 W/US-6 W
Step 3 - Take the right lane to take exit 4 toward US 6/Dodge St
Step 4 - Turn right
Step 5 - Turn right onto Abbott Dr, your destination will be on the right
Directions from Omaha, Nebraska
Step 1 - Go east on Leavenworth St toward S 54th St
Step 2 - Take a left onto S Saddle Creek Rd
Step 3 - Turn right onto Cuming St
Step 4 - Continue onto Abbott Dr, your destination will be on the right
Budget Airport Parking prices and rates
Daily rate
Day rate
$5.50 / day
Grace period: 0 hour
Customer Reviews
Customer Reviews (86)
Carolina J.

Mar 22, 2018

I would absolutely return to Budget Airport Parking on any trips I take. I was very impressed with how fast the shuttle buses were and the driver was very polite and helped me with my bags. The price was also very cheap.

Averie B.

Mar 20, 2018

This location is very close to the airport, making it a great place for last minute travellers like myself. Most times you will chance upon a shuttle in less than five minutes, so you rarely have to worry about getting late or missing your flight. Plus the shuttles are very decent.

Skye A.

Mar 19, 2018

This place is almost perfect. The attendants are always there to answer questions and the shuttle service is very fast. However, the parking lot is lacking some directional sidage so I got a little confused as to where I was supposed to be going. Other than that, I really like this parking area and would try it again.

Veronica E.

Mar 18, 2018

Honestly speaking, the looks of a parking lot matter a lot to me. A couple of years back when I started parking at the Budget Airport Parking, it used to look quite sketchy to me. They have improved a lot both in terms of the maintenance and security, while keeping the parking charges low. Way to go Budget! :D

Leslie H.

Mar 17, 2018

This place is extremely affordable and offers great service. The people were able to answer all of my questions and helped me with my luggage. It was late at night when I got back to the lot and the cashier who helped me (Kevin I think) made sure the checkout was very fast and easy so I could get home. It was definitely a great place to go! :)

Cheyenne D.

Mar 15, 2018

I would definitely consider parking here again. It's great to see such happy faces at a place like this. The drivers are so fun and enthusiastic so the ride to the airport doesn't get boring. They also arrive very quickly so you don't waste your time waiting.

Carly W.

Mar 13, 2018

The people at Budget Airport Parking are always very polite and friendly. I usually reserve a spot online and it saves some time when I get there. I also get a good discount when I reserve online, so it makes it even cheaper.

Daphne I.

Mar 12, 2018

Since I park here for long durations, I always get a free day on the seventh day. Considering that what they charge is already minimal, it could qualify for the cheapest parking lot around. Thankfully, the service is of great quality. So you derive a lot of value for your money.

Helen K.

Mar 12, 2018

The safety at this place is reasonable, the place is adequately manned by security guards and there are security light littering the aisles. I usually leave my car here for long durations and I always find everything intact. I will keep parking here.

Annalise Q.

Mar 11, 2018

For what they charge, they are just awesome. I got there late and sensing my panic, everyone fell in place to make sure that I got to the airport in record time. It is reasonably priced and the service is top notch, that is why they have my approval.

April F.

Mar 11, 2018

In terms of the location, the Budget Airport Parking is very convenient for people who have their workplaces just a few blocks away. The rate is very affordable. This seems to be the only parking lot that is driven to the customer's needs. They are aware that most people who park here have time commitments and places to be, so they make sure the process is quick and easy.

Elle I.

Mar 09, 2018

Honestly speaking, I thought that all good parking lots that actually care about your time and your wallet do not exist anymore. But the Budget Airport Parking lot has changed my overall perception. I am a regular customer who appreciates the wonderful job that the staff here is doing.

Christina C.

Mar 08, 2018

I was shocked to see that a place that charges you so little for parking your car can provide such excellent service at the very same time. There is virtually no waiting time, and the staff treats you very politely. I will definitely come back here when I am visiting the area.

Evelynn G.

Mar 07, 2018

Hi, my name is Evelynn. I have used the Budget Airport Parking in Omaha a lot of times. Usually, whenever I have to pick up a friend or a family member from the Eppley Airfield, this is where I park my car at. The shuttles are quick to take me on a round trip and the attendants are very quick and nice. It's very easy to find a spot here and it is located very close to the airport.

Kelsey E.

Mar 06, 2018

As our flight got cancelled, we had to pull out on the very same day just after an hour of pulling in. The attendant in the booth did not charge us anything which was indeed a very appreciable thing. Their policies are very beneficial to the customers, and will continue to use this parking facility!

Alicia D.

Mar 05, 2018

Thumbs up from me! You guys nail it on customer service, I would not ask for more. I had left my phone in my car and the driver offered to drive me back to fetch it. Everyone I encountered was very courteous and polite. I must say that it was least expected so it came as a good surprise.

Amber L.

Mar 04, 2018

The van drivers that take you to the airport are quick and friendly. I found a driver as soon as I had parked my car on the spot. Furthermore, the attendant in the booth also works very efficiently and without delays. The overall service here is fantastic.

Gia L.

Mar 03, 2018

This is a budget car park, as the name suggests. I would only use it again if hardly pressed for cash. I do not like that they don't offers car cleaning and car detailing services. They could do a lot to improve on this so that customers can keep returning.

Sabrina F.

Mar 03, 2018

The best parking lot for all the money savers in town! My husband and I are quite fed up with all those sky high charges of parking lots. The Budget Airport Parking lot however, is unbelievably affordable and equally reliable. Even though they don't charge much, they definitely don't skimp on the service!

Jenna C.

Mar 02, 2018

This is the place where I park my car whenever I am running errands nearby. There are quite a few places within walking distance, so I'll usually park my car here for the day and walk wherever I need to go. It is in the perfect location and only costs me around $10 for the day.

Katie T.

Mar 01, 2018

Upon arrival, my shuttle driver was very helpful. He helped me a lot with my heavy luggage. Upon my departure from the airport though, the driver did not seem as friendly. Nevertheless, the cashier in the booth was very polite and sweet. I prefer this place for its affordability and how most of the staff seems nice.

Heidi T.

Feb 27, 2018

The shuttle wait time varies a little. Sometimes you might find a shuttle to the airport within five minutes of arriving, and sometimes you might have to wait for as long as twenty minutes. But the drivers always help with your luggage and parking is really easy. My car is always taken care of, so I keep coming back.

Seth T.

Feb 27, 2018

I will suggest all users to get an online reservation for a parking spot during the holiday seasons or the weekends. That is the time when this lot gets filled up pretty quick and finding a spot can become kind of difficult. It is quite a popular parking lot among the locals because it is so cheap but has such great service. Definitely the place to park when you're in the area!

Donovan M.

Feb 25, 2018

At first, my wife didn't really want to park the car here because she said that this place sounds really cheap. However, we did decide to go for it once. Now, she has herself become a regular customer at the Budget Airport Parking because of those quick rides to the airport. The cheap price is just the cherry on top!

Walter I.

Feb 24, 2018

I feel like the odd one out, because it took me a whole thirty minutes to get a shuttle back to the parking lot. Perhaps it is because I arrived at night, not sure really. But it left me quite disappointed as I was yearning to get back home after a long tiresome trip. I may give a last shot though.

Jeffrey I.

Feb 23, 2018

This parking area has become a regular place for me to go to. I use it to pick my dad up from the airport when he comes into town, and everything is always great. The customer service representatives do their jobs quickly, and the shuttle drivers always try to make the ride enjoyable. I definitely appreciate the people who work here and the cheap prices they offer.

Devin I.

Feb 22, 2018

Whenever I am leaving for family vacations, I like to use this parking lot because it is cheap and does not require you to wait for 30 minutes before you can find a shuttle. Also, the kids love those shuttle rides to the airport lol. Highly recommended. :)

Collin S.

Feb 21, 2018

Last Sunday when I arrived around two in the afternoon, there was already a shuttle driver there who picked me up as soon as I parked my vehicle. When I came back from the airport, the driver helped in loading my father's luggage and we got back from the airport within 10 minutes. Loved the quick ride!

Louis S.

Feb 21, 2018

Usually, people who are working at night on other parking lots happen to be very cranky and lazy. However, the employees at the here were still smiling and enthusiastic. This is something that I absolutely loved. It shows the quality of their customer support and assistance.

Finley M.

Feb 19, 2018

This is the third time I had parked my car here and every time has gone great. There was no hassle, and everything including the pickup to and from the airport goes extremely smooth. If I have to go to the airport again, this will be where I park my car.

Nash T.

Feb 19, 2018

I arrived at the Budget Airport Parking around 1 in the morning. I was not expecting to find a shuttle on time as they are difficult to find at that hour, but one picked me up in about 5 minutes. Even at night, the cashier and the attendant were very friendly and energetic.

Raymond E.

Feb 17, 2018

When I came back from the airport on the shuttle, I had forgotten where my parking spot was. The attendant who was extremely helpful, helped me in finding my spot. I was quite impressed with how nice they were. I highly recommend this place to others.

Gage A.

Feb 16, 2018

It took me less than 15 minutes to get to the airport, and then about 20 minutes to get back to the parking lot from the airport. This parking area is located to close to the airport and the shuttles are so fast. These people really know that time is valuable!

Travis H.

Feb 14, 2018

The shuttle driver named Aaron was one of the liveliest people that I have met. He drove me to the Eppley Airfield right after I had parked my car at the Budget Airport Parking. The experience was good so I will definitely be parking here again whenever I am nearby.

Leon T.

Feb 14, 2018

I am a lover of freebies, and this parking is almost a freebie considering what you would have to pay elsewhere for the same service. Needless to say, I stumbled upon this place when I was low on cash and was looking for a budget parking. Things have changed, but I still park here for the great service and security it offers.

Chance L.

Feb 12, 2018

I have been a regular customer at this parking lot. The last time I was about to pull out, I realized that my car's engine was acting up. The friendly attendant helped me a lot in getting it started again. Everyone here is so kind and helpful.

Arthur P.

Feb 11, 2018

Bravo! Wonderful support and friendly employees. This is what makes a parking lot great! This place is so cheap and the shuttles are so quick. This is sure to become my new parking spot :)

Clayton R.

Feb 10, 2018

When I arrived to the parking lot in order to fly to NY from the Eppley Airfield, a shuttle was already there waiting to pick me up. I got in immediately, and it only took about 5 minutes to reach the airport. I was quite happy with how fast everything went on.

Andre R.

Feb 09, 2018

Last Sunday around 5 PM, I pulled in to the Budget Airport Parking. This was the first time I parked here to pick up my nephew from Eppley Airfield. The cheap prices attracted me, and it was quite surprising how well this place is maintained despite charging a lesser amount. It's very clean and organized, and the security seems pretty good. They definitely are running the place great.

Martin M.

Feb 07, 2018

I didn't have to wait for the shuttle at all. I was quite surprised to see a shuttle ready as I pulled in. My colleagues had told me that the waiting time to find a shuttle is usually around 5 minutes, but I guess I was just lucky lol. What a nice experience it was!

Felix G.

Feb 07, 2018

I am a frequent traveler who goes in and out of Omaha for business purposes. At times, I find a shuttle right after I pull in which feels great. Otherwise, I find one after waiting for about 10 minutes. But because the facility is very clean and well built, the wait time isn't that bad.

Tobias N.

Feb 05, 2018

I did not have the receipt at the time of checking out so I had to pay about $5 more than what I was supposed to. This was because the attendant's records did not show any advance reservation. Apart from that, my experience has been pretty good. An extra $5 don't really hurt me that bad, especially because the prices are already so cheap to begin with.

Simon C.

Feb 05, 2018

My sister has been using the Budget parking for many years now. Recently, I decided to give it a shot too. The experience was just as smooth as she had suggested. Everything was easy and painless. The shuttles picked me up quickly and the drivers and attendants both helped with my luggage. The prices were cheap too.

Erin L.

Feb 03, 2018

The process for parking was very easy. The shuttle picked me up right at my parking spot and I was at the airport very quickly. The ride was comfortable and everything was clean. My car stayed protected while I was away. Very happy with Budget Airport Parking.

Chelsea B.

Feb 02, 2018

For starters, the place is open round the clock, which works well for frequent flyers like myself. Most off my arrival and departure times fall in the wee hours, so I have been very glad to be able to access the parking at whatevr time. And the place is always well lit at night.

Joy P.

Feb 01, 2018

I definitely find this place to be worth the money (not that it's expensive at all). This parking lot is super cheap and the attendants are very nice. I did have to wait a little longer to be picked up at the airport when coming back, but other than that, I would say this place is great.

Kayleigh K.

Jan 30, 2018

It was annoying for me to show a receipt of my prepaid deposit while checking out, as the cashier had no records of my pre-payment. This is something that needs to be improved. Apart from that, the place is nice in terms of cleanliness and reliability. My car was taken care of and the shuttle was convenient.

Kendra G.

Jan 29, 2018

My name is Kendra and this was my first time parking here. I can say that the place is decent, as soon as I drove in, a staff member greeted me and ushered me to an available spot. In no time, there was a shuttle to pick me up and take me to the airport. It was generally a smooth experience.

Alison A.

Jan 28, 2018

I recommend Budget Airport Parking to everyone. It is very fast, friendly, and does not waste your time as rest of the parking lots in town. Also, your car is always safe as there are always a couple of guards on patrol. I feel super confident leaving my car here.

Shelby J.

Jan 26, 2018

The first time I parked my car at the Budget Airport Parking was 3 years back, and since then I have turned into a regular customer. Even the employees here have come to recognize me, which feels great. They all treat you like they care about you. Thumbs up! :)

Maddison N.

Jan 26, 2018

I was impressed by the shuttle service as it was swift. We were at the airport in about five minutes. The driver was also chatty as I took a seat next to him, it was a great way to start my trip. And when I got back, I just crossed over and found a shuttle waiting for me. Talk about speed!

Lia N.

Jan 24, 2018

While there was a little hiccup with the bill when I went, the cashier handled it very kindly. All I had to do was show her a reciept that showed I prepaid and I was on my way. It was a very easy fix and I appreciate the excellent customer service. The shuttles were also clean, quick, and had friendly drivers. I would definitely return here.

Kenzie J.

Jan 23, 2018

It was an absolute pleasure to park my car at Budget Airport Parking. These people are doing a wonderful job and it feels like they actually care about your commitments. They help with luggage, the shuttle comes to pick you up really fast, and the parking process is very quick.

Danielle P.

Jan 21, 2018

As the name itself suggests, the Budget Airport Parking lot is quite cheap. I was charged $5.50 per day when I booked my reservations online. I also appreciate how fast and easy it is to park my car here. Everyone really understands that most people that come here have time limits and flights to catch, so they try to get you to the airport as fast as possible.

Madilyn E.

Jan 21, 2018

The condition of the lot is just normal, but the attendant services and the shuttle speed is great! The shuttles usually arrive within 5 to 10 minutes, which shows that your time is very important to them. I am a regular appreciative customer of the Budget Airport Parking lot.

Kaitlyn I.

Jan 20, 2018

I did not believe how close this parking was to the Eppley Airfield, which I frequently use. It is not exactly fancy, but it is still great in it's own unique way. The security is detailed and the staff are professional. I never once felt stranded while using this parking.

Haley E.

Jan 18, 2018

Friendly employees, fast service, good security, and super cheap. I do wish it offered some other services like some of the other lots, but I'll keep coming back for the price!

Angel L.

Jan 16, 2018

Hi I'm Angel. I usually do not write reviews but wanted to share my wonderful experience with you all. The Budget Airport Parking is indeed a great place to park your car as the people working here are very friendly, and the security is also very tight. Most importantly, it is unbelievably cheap!

Rylie G.

Jan 16, 2018

The female cashier, whose name I do not remember, was extremely friendly. Budget Airport Parking is extremely convenient for me and I would hope it remains just as good as it is.

Leia B.

Jan 14, 2018

I was impressed when I got there, the shuttle came right to where my car was and the driver helped with my luggage, which was very heavy by the way. It is one of the best parking lots that I have used in Omaha.

Lexi N.

Jan 14, 2018

This is a great deal for anyone on a budget, it truly answers to its name. But it also offers great value for money as the place is safe, secure and clean. I have used it since my college days and I will keep using it.

Allie T.

Jan 12, 2018

This parking lot charges you only about $6 a day with online reservations. Considering the price, the security conditions and the overall customer support is extremely excellent. The clerk, Hannah, was very knowledgeable about the area and answered all my questions patiently. It was great! :)

Phoebe S.

Jan 11, 2018

The one thing that I absolutely love about the Budget Airport Parking is that it is very cheap and the location is just perfect. It's very close to the airport, some hotels, and a couple of restaurants. The last time I used this place was so I could take a flight to New Jersey, but I would consider using this parking lot just for day trips to the area.

Catalina T.

Jan 09, 2018

I read some amazing reviews about this parking lot online, and so I decided to give it a try. On Wednesday, I had to pick up my aunt from the Eppley airport, so I parked at Budget Airport Parking so I could take a shuttle over to the airport and wait. It was very close to the airport and the shuttle ride was very short. I would definitely recommend it to anyone on a time constraint.

Corbin L.

Jan 08, 2018

I park at the Budget Airport Parking at least 2 times every month, in order to get to the airport. Every single time, I get picked up by a shuttle within 5 minutes of arriving which saves a lot of time. They also always help get my luggage out of my car, which is a great service.

Tanner Q.

Jan 07, 2018

I love to use Budget Airport Parking because it is very easy to use and there are no complex procedures. The staff is really friendly and try to get you to the airport as fast as possible. However, the parking lot wasn't as clean as I would have liked. Nevertheless, I will continue to park here for the friendly environment.

Erick T.

Jan 06, 2018

I was a little reluctant to try this place out because it is so cheap, but after a couple of times, I have had no bad experiences. This place is a great deal with fast shuttles, nice drivers who help you with your luggage, and friendly clerks who make the payment process painless.

Sean S.

Jan 05, 2018

The people at this parking lot are not as friendly as I would have liked. However, I still use it because it is cheap and because the shuttle waiting times are quite low. However, it would not hurt the staff to smile a little more.

Brooks A.

Jan 04, 2018

I have had two experiences with Budget Airport Parking. The first time, I pulled in during the day and there was a shuttle already waiting for me by the time I parked. The second time, I pulled in during the night and had to wait for about 15-20 minutes. Overall, the place is great, but I don't like to wait for the shuttle at night.

Myles O.

Jan 03, 2018

This parking lot is one of the best places to leave your car if you're travelling through the Omaha airport. The shuttle comes straight to your car to pick you up and drops you off right at your gate. I always get to the airport on time and have some really great interactions with the staff.

Griffin G.

Jan 02, 2018

My family has used this parking for almost ten yers. We like it because it is very affordable and secure at the same time. When we are vacationing, we leave our cars here and always find them in pristine condition. We will keep parking here.

Derek A.

Jan 02, 2018

My friends and family suggested this parking area to me for a trip I was making, and it definitely lived up to the hype. It was pretty close to the airport, so the shuttle rides were quick and they arrived in good time. The drivers were also pretty nice and people seemed happy to help with my luggage.

Brady J.

Dec 31, 2017

The drivers of the shuttles during both the trips were very friendly. They kept me engaged with interesting and lively conversations, with good music playing. However, I did have to wait just a few minutes longer than I would have liked. Overall, the experience wasn't bad and I would use this company again.

Jaden T.

Dec 31, 2017

Every once in a while, this parking lot can get quite busy and make it a little difficult to find a space. I usually use the online reservation system and have no issues at all. They offer some great discounts online, making it even cheaper than it already is. The great service is an added bonus!

Andres P.

Dec 30, 2017

There are not a lot of cheap parking lots around Omaha and those that are cheap tend to have poor services. The Budget Airport Parking however, is a big exception to this observation of mine. It definitely provides some great customer service for the prices they charge. Thumbs up! :)

Jax J.

Dec 29, 2017

Because my workplace is very close to the budget airport parking, it is likely to become my go-to parking spot. It is very cheap, so I don't have to stress about paying too much, and it's such a quick walk to work. I have not had a bad experience yet.

Beckett J.

Dec 28, 2017

Budget Airport Parking has to be one of the best places around to park when going on trips. I just went on a vacation for a week and leaving my car here was a great choice. The price is very cheap (I even got one day free for staying a week) and the people are so friendly. The shuttle services definitely made the trip even easier.

Lorenzo K.

Dec 27, 2017

Usually, I have experienced that people who are working as cashiers in parking lots are not very polite with the customers. But the people working at the Budget Airport Parking are very friendly and lively. They definitely keep things moving and energetic.

Jasper K.

Dec 25, 2017

Right after I pulled my car in the parking lot, a shuttle came and pulled in right behind me. The driver was courteous enough to help me in unloading my luggage. I think his name was Peter. Upon returning, I was greeted by the same shuttle driver at the airport. Amazing experience.

Kenneth L.

Dec 25, 2017

I love how friendly the attendants of this parking lot are. This parking lot is quite big so there are always spaces available and there is plenty of space between the cars. You can easily park very quickly and be on your way before you know it.

Peter C.

Dec 24, 2017

The Budget Airport Parking is situated very close to the Eppley Airfield. This is the place where I usually have a flight scheduled as I travel very frequently for business purposes. This parking lot is my go-to because it is so cheap and the shuttles are great.

Paul P.

Dec 23, 2017

I was quite shocked to see the level of services being offered and that too at such a small parking rate. The attendants are highly efficient and friendly, and the shuttles to the airport are also very quick to arrive. Furthermore, the location of this parking lot is extremely convenient.

Dean G.

Dec 21, 2017

I didn't have to worry about the safety of my car while it was parked at the Budget Airport Parking. There are just enough guards patrolling the area at all times. It was also super cheap.

Brian R.

Dec 20, 2017

As the name itself implies, the Budget Airport Parking is quite cheap. But the price isn't the only thing that'll keep me coming back. It has wonderful security conditions and the whole place is well lit at night. I loved the car to terminal shuttle services. They were very convenient.

Kyle E.

Dec 19, 2017

There are shuttles coming in at all times, so getting to the airport was very quick and easy. During both of my experiences, the shuttle drivers were very nice and courteous. I consider the Budget Airport Parking as the cheapest and yet the most reliable parking lot in town.

Kelley S.

Jan 26, 2017

The driver and attendant were great--horrible customer service from office person when we had a problem with online reservation and the amount charged. Called three times, left messages, and waited several days for a response. When she finally called back, she was not helpful and disavowed online reservations. We have always been happy with the many times we've parked at budget but will not return.
Best Price Guarantee!
Book Now
Free + Easy Cancellations