Airlot JFK Parking 13398 142 Street, Queens, New York United States 11436

Nearby parking lots

Location

13398 142 Street, Queens, New York United States 11436

Area

135 Ave and 142 st
JFK Jamaica NY

Phone

Shuttle
Parking lot information
Airlot JFK has great rates for JFK parking.
Secure, affordable long term parking at Airlot JFK.
With a great, convenient location 5 minutes from the John F. Kennedy Airport, AirLot is here to help you park securely and get to the airport safely and quickly.
If you are looking for great parking deals, click here to Compare and Reserve parking at JFK Airport.
Free airport shuttle
All major credit cards accepted
Minutes to the airport
Secure, fenced location
Affordable rate of $8.99/day
Free luggage assistance
Shuttlefare.com is the #1 resource for finding and booking shared rides and private airport transfers around the World. You can pre-book / schedule a pickup at over 1000 airports and 10s of thousands of locations easily on your phone or desktop. Sort by vehicle preference, whether you have 100 people or it's just yourself, Shuttlefare can make travel so much easier and save you money by comparing top operators before your trip.
Find nearby parking in Queens
Key Details
Guarantee Your Spot Free + Easy Cancellations
How to park at this facility
ENTRY PROCEDURES
Upon arriving present your InstaPark parking receipt to the lot attendant.
EXIT PROCEDURES
Upon returning first retrieve your luggage.

Chen call Airlot for a shuttle at 1-347-425-3754 or 1-718-573-1890.

The shuttle will pick you up at the curtesy shuttle area.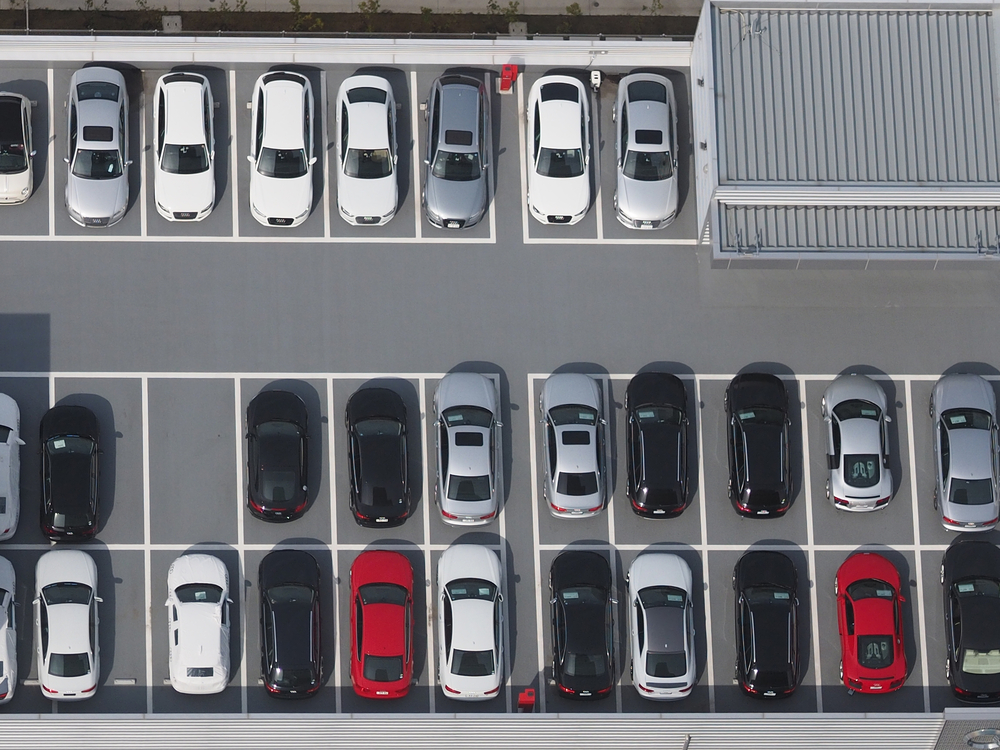 Services, Amenities, Features and Add-Ons
Airport Access Fee
Cross Over SUV
Large SUV
Van
Truck
Bus
Motor Home
Minivan
Parking location and directions
13398 142 Street, Queens, New York United States 11436
Airlot JFK Parking prices and rates
Daily rate
Day rate
$8.99 / day
Grace period: 3 hours
Add-ons
Airport Access Fee
$15.00
Cross Over SUV
+ $0.25 / day
Large SUV
+ $3.00 / day
Van
+ $4.00 / day
Truck
+ $5.00 / day
Bus
+ $15.00 / day
Motor Home
+ $16.00 / day
Minivan
+ $3.00 / day
Customer Reviews
Customer Reviews (135)
Enel L.

Aug 18, 2022

You got the nerves to ask me for that, I did not even receive a service. I want my fucking money back or FBI will be at your door. Why don't you get a better job instead of robbing people.

PUNEET S.

Aug 17, 2022

The address provided in the email confirmation was not correct, there was no parking at the mentioned address. When we called the toll free the agent from Philippines had no clue where the parking vanished, she got us connected to the parking guys who gave us a different address and there was no shuttle from that site, the guy at that parking gave us another address from where we could get the shuttle to JFK airport. In all this we wasted nearly 45 mins, thankfully we had some spare time, else we would have missed the flight or tried to find another parking at the last minute. Recommendation to instapark is to physically validate the parking before putting it on their site

Enel L.

Aug 16, 2022

It's a scam and I want my money back

Nilesh A.

Jul 05, 2022

I will not recommend Instapark to any one in future. I never find the parking spot and claimed refund

ROLAND G.

Jun 13, 2022

This parking lot was closed (apparently 18 months ago) and I was scammed! Please remove this parking lot from your website and inform the Parking Authority / Police.

Carly W.

May 24, 2022

The lot wasn't there and when I called for a refund they ghosted me and I haven't heard from them

F U.

May 20, 2022

Charging extra for small SUV even if you paid extra SUV charge on website

Joel T.

Apr 25, 2022

I never parked there, you took my money and your lot was full, bunch of a-holes. Please send my money back

Anthony J.

Apr 18, 2022

Hi, I tried to contact Instapark 2 weeks ago to let you know that we had to seek alternative parking as the lot we booked through Instapark did not exist. Upon calling the location they told us that they had moved and were 20 minutes drive away from the original location, when we googled the new address it was a lot with 1 star reviews and we didn't feel comfortable leaving our car there based on the reviews and would never have booked that lot based on the reviews. We sought alternative parking and would like a full refund as we didn't use the parking that we paid for through instapark. Please let me know if you can provide that refund. Thanks, Anthony

Nir A.

Nov 02, 2021

No shuttle, rude customer service. Wrong location.

Sothea D.

Sep 02, 2021

This place is horrible! It should not be open!!! It's a dirt lot with dirt-bag customer service! Discussing place!

Desiree M.

Aug 20, 2021

Two hours and hlf waiting for someone to pick me up From airport.

Desiree M.

Aug 20, 2021

Two hours and hlf waiting for someone to pick me up From airport.

Desiree M.

Aug 20, 2021

Two hours and hlf waiting for someone to pick me up From airport.

Desiree M.

Aug 20, 2021

Two hours and hlf waiting for someone to pick me up From airport.

Edamwen E.

Aug 03, 2021

Worse place ever, park at your own risk.

Alberto T.

Aug 01, 2021

STAY AWAY FROM THIS LOT. I was told that I need to pay an SUV FEE for my vehicle 5 $ extra a day but the site says its 3 $ a day . The 5$ fee is listed for a truck I have a Nissan Rouge. Also the fee had to be paid CASH, NO credit card accepted.

Liliana P.

Jul 17, 2021

While the price is probably the best one can find, there are multiple issues with this company: poor communication and customer service, being at the top. When I arrived, I was asked to drive to a different parking lot, because the one I bought a space at was full. I also had a flat tire which could possibly be from their poorly maintained drive in alley, which made it a nightmare for me. I was also extremely luck to had been arrived very early for my flight. When I came back form my trip I waited about 30 minutes at the airport because nobody was answering the phone for the shuttle service (tried 2 different numbers, which I was told later were not the ones I supposed to call, but that was the info I had from the reservation). The staff seemed very nice (even though some language difficulties there, one guy even helped me to fix my damaged tire), but there is a huge lack of management and/or organization.

Tom B.

Apr 27, 2021

When we first arrived on Thursday, April 22nd, we were rerouted to a different parking lot. Second when we arrived at the second lot, there was no shuttle available to get us to the airport, so we had to uber. Third, when we returned on Sunday April 25th, I called for a pick up and went to the pick up area that we were told to go to, waited over 30 minutes and no one showed up, so we had to uber again. I'm pretty sure we paid for the shuttle so I'd like to get refunded for both my uber expenses which totaled $33.58. Please advise.

Francisco G.

Apr 21, 2021

not properly staffed, an extra $5 per day for a Wrangler (since when is this considered an oversized SUV) that had to be paid in cash. One employee was in his car smoking weed. When landed had to go and help employee move cars to get to my car. Shuttle driver didn't get out of the vehicle to open doors of shuttle and back door for the luggage. This was a one and done experience.

Theresa L.

Apr 12, 2021

When I first pulled up to the lot to park they told me the lot was full and directed to another lot "5 min away". However in rush hour it turned out to be 20 minutes away. Then when I got to the lot there was no organization and appeared chaotic. I was instructed to fill out a form with my flight information and car information. The man gave little instruction on how to retrieve my car, I had to ask. I guess if I'm paying for a service I'm just used to more forthcoming information especially if I'm leaving something valuable of mine in someone else's hands. Upon return from my trip, I called the number for the shuttle 7 times with no answer and a full mailbox so I couldn't even leave a message to pick me up. I also called the 1-800 number on my email confirmation with no avail. I was forced to use an Uber to get back to the lot, where things just got worse. There were 3 other people in line waiting for their cars but with only one man working. This is unacceptable. Why do you even ask for my return time, if you aren't going to have my car ready and waiting upon my return. It took over 45 minutes to get my car back from when I returned to the lot to pick it up. This lot was the least expensive of the lots I looked at, but that was the only good thing about it. It was very disorganized and the men working barely spoke to me which came across as rude. I will never park here again nor recommend it to anyone. Get your act together!!

adolph m.

Jan 14, 2020

When I dropped my car off they demanded a $36 extra fee for the car. When I arrived back no one answered the phone and after many tries for about an hour was told told I had to hire an Uber for they had no one to pick me up and they refused to pay me back I have told my friends not to use them and am considering to tell everyone not to use instapark either

Frederick B.

Jan 10, 2020

why is that after paying on line when i got to the parking lot i had to pay again because i have a mini van, an extra 3.00 per day cash,this is not right all fees should be collected when making reservation I was very angry it cost me another $72.00 and almost miss my flight this has to be corrected.

zikos t.

Jan 07, 2020

Come on, you have only one van picking up people? We were waiting in the cold for 1 hour. With a small kid. This is not right anyway you see it. You need at least 2 vans for running this operation. Lesson learned.

Andrew P.

Jan 01, 2020

I purchased a spot for Christmas Day only to arrive at 5;30 am and be turned away by an extremely rude man who said there were no spots left and offered no alternative and suggested I cancel my reservation but there is a 24 non cancelation policy I have called and emailed only to be told we will get back to you and never have. Don't park here

jason g.

Dec 30, 2019

Noone there when I arrived for 15 minutes then worker forced me to give extra cash, there was no van so I had to uber to airport. Took over an hour to pick us up upon return. There was garbage everywhere at the lot.

LaToya F.

Oct 31, 2019

This parking lot has definitely improved. It is alot better in terms of organization and professionalism.

beata g.

Oct 24, 2019

Took 40 min to get the shuttle to the airport. Driver was fighting with someone. Back and forth. A nightmare! People are on tight schedules, no one has extra 40 min when going away. I will NEVER do business with you.

mike a.

Sep 16, 2019

None of the numbers you provided me worked for the pickup shuttle. You stranded me at JFK. I had to take a cab to the parking lot. Your service is terrible.

Alex G.

Jul 11, 2019

Lot was overbooked and initially, we were asked to leave, in spite of our insistence that we had already paid for the parking! It took a good part of an hour to get our car parked on a different lot. Will never again use this lot. The shuttle was fine both ways.

Griselle F.

Jun 11, 2019

I guess you get what you pay for. From the moment I dropped off my car it was a bad experience. The guys was so rude. When I picked up it was even worse. They couldn't find my keys, my daughter ended up peeing on herself because it had taken so long and they have no bathroom. When we told him our daughter peed on herself and we had to go, he literally said that's not my problem. So definitely never going back their again.

Marjess B.

Mar 23, 2019

Great service. I would do it again

Maria K.

Feb 08, 2019

I recommend this place and will use it again. Great price, nice service. The lot is located reasonably close to terminals, squeezed between two large hotels. Make sure to look at the map before you go: my navigator had trouble picking up signal in that area. 4 stars out of 5 for 2 reasons. First, when I called for the shuttle, the driver promised to be there in ten minutes, and it took a bit more than 20. Second, it is challenging to climb up to the office trailer because of a high doorstep. Many thanks to the attendants for heating up engine and inside the car for the pickup!

Roslyn G.

Dec 23, 2018

Service was exactly as advertised. Will use them again.

Donna C.

Nov 15, 2018

Very prompt and great customer service. Lot could be lit up a little more or maybe some light up signage but very good experience.

Thomas T.

Oct 20, 2018

Good job. Would use them again. Dirty van. On time and responsive.

Jennifer S.

Oct 16, 2018

Could not find lot! Couldn't get anyone to answer phone when I called 50 times to get directions & then needed to cancel because I would miss my flight.

Lucio C.

Oct 07, 2018

Quick service. Reasonable rates.

TERRY B.

Sep 30, 2018

Thank you for a good experience. People are friendly and helpful. Pick up was quick.

Said D.

Aug 20, 2018

when I get to the parking lot, it was closed I called the shuttle bus driver after he came and opened the gate , He told I have to pay 5 dollar extra per day because I have a min van, and the problem he said he only accept the cash. I called the 1800 number so I can resolve the problem no one answer I also showed him my reservation that has nothing about this surcharge, he refuse to listen, he told me either you pay 75 dollar surcharge or go find another parking. all this happen between 2:00 am and 3:00 am.

Jessica N.

Aug 07, 2018

when I arrived I was changed $30 more to leave my car and 20 more to have my mother and father added to the shuttle. The worker was very rude. I had to take an uber to the airport. When I arrived I also took an uber to pick my car up. No one was at the lot. When someone arrived it took us 40 minutes to locate my car since they leave the keys in your car with the door unlock. The worker stated that the person who I left my car with should have shown me where he left it so that I can locate it when I returned. This place has NO light at all. I had to use the flash light on my phone to locate my car. The gate in the front is old and rusted they only lock it with a small chain and lock. I have left my car in NJ near Newark airport may times and never had any issues. I emailed instapark regarding my issues when I left the car and just got an email stating they were sorry, since they do not own the lot they can not control on who operates it. They will not let this pass and they will contact the lot. My question is how can I get a refund for the additional $50 charge?

Selena H.

Jun 26, 2018

We had no problems finding this parking lot. Very courteous & helpful. Very quick to pick us up from airport. Will definitely use them again.

Jean C.

Mar 25, 2018

You can't beat the friendly service that you'll get when you use this lot. It's safe and secure, and you'll love the complimentary shuttle service, with free luggage assistance, that you'll receive. It only costs $9.99/day, and it takes mere minutes to get to JFK!

Laura G.

Mar 24, 2018

How long did it take me to find this place?? I swear it took me what feels like years to find this amazing place. You just have to be patient, or know someone who cares to share the information, I guess. lol. I found Airlot JFK Parking thanks to my brother in law. Thank you!

Madelyn E.

Mar 22, 2018

Airlot JFK Parking lot offers safe and secure parking that's easy to use and access, with fantastic service, including luggage assistance. We paid only $9.99/day. I can't believe what a steal it is, and the shuttle takes just a few minutes to get to JFK.

Chris D.

Mar 22, 2018

I really wish that I had tried this lot much sooner, but since I at least know about it now, I can't complain. I'm really happy with how great the service is, and that I only have to pay $9.99/day to keep my vehicle parked at a safe and secure lot, with capable staff.

Graham L.

Mar 21, 2018

I do not miss the days of cabbing to and from JFK, to avoid the high charges and rude service offered by long-term parking lots. I never thought in a million years that I'd end up becoming a loyal client to one. After 5 times though, they had me convinced they were that good.

Lewis L.

Mar 20, 2018

I can't say that I cared much for this service. I felt like I wanted some more professionalism, rather than friendliness. That's just the kind of person that I am. I'm sure some people will like this aspect. I didn't care for it, though.

Stuart F.

Mar 18, 2018

It can be really difficult sometimes to find a good long-term parking lot, but if you've ever used Airlot JFK Parking, then you know that it offers the best service and value. Since we started using it, we haven't used anything else. You won't either, once you've made your first booking.

Jane C.

Mar 17, 2018

I like getting to the airport early, so that I can enjoy some time getting a bit of work done, grabbing a bite, and gearing up for my flight before I board. I need to know that the service I use is going to get me efficiently to and from JFK. This lot provides that service each time.

Emma T.

Mar 16, 2018

We have a great time when we travel, and part of the reason for that, is that all of our trips start with long-term parking at Airlot JFK Parking. We're getting the best rates on a fantastic, safe facility that provides great service. We've won all around with this lot.

Thomas T.

Mar 15, 2018

We love Airlot JFK Parking so much, that we now make sure that we can include parking here in our travel plans, prior to finalizing all bookings. This is the best deal you'll find anywhere. The service and the value are sure to impress you, and the lot is safe and secure.

Davis T.

Mar 13, 2018

The process couldn't be simpler! Just show your receipt to the attendant when you arrive. When you return from your trip, you just grab your luggage and call for the shuttle to pick you up at the courtesy shuttle area. It's incredibly easy to use this service, and it's only $9.99/day!

Harry M.

Mar 13, 2018

I never really thought that I'd be able to afford long-term parking like this, with complimentary shuttle to and from the airport that actually provides luggage assistance and great service. I'm so pleasantly surprised. This is where I always park long-term now. You will too, once you try it!

Ulrich I.

Mar 12, 2018

I look forward to traveling much more now, knowing that I can leave my vehicle in a safe place and get great service to and from my vehicle before and after I head for the airport. This is the best service around, and it's worth more than $9.99/day, but I'll take it!

Kirk I.

Mar 11, 2018

I've tried a bunch of times to find a good lot to park at, and I was starting to get really impatient with the horrible service I was receiving. A friend finally told me about this place, and I've been using it since. Airlot JFK Parking has the best service for the best rates.

Billy I.

Mar 10, 2018

It's really great being able to leave my car long-term knowing that it's going to be safe, and that it's not going to break the bank. I love being able to get myself to and from the airport in my own vehicle, rather than relying on a taxi service. I love this lot.

Steve S.

Mar 10, 2018

If I can recommend something to my parents, knowing that they can rely on it, then I know it's an excellent service. Airlot JFK Parking is definitely the best place for long-term parking. The lot is safe and the service is fantastic for just $9.99/day. My folks loved it.

Ryan S.

Mar 09, 2018

I've had a lot of lousy experiences when it comes to long-term parking. Definitely not something that I've really cared to repeat. A friend of mine recommended Airlot JFK Parking though, and I gave it a try. I've used it since. At $9.99/day, you can't beat the value!

Geoff M.

Mar 09, 2018

When my work sends me away on business, which is often, I really like to take my own vehicle to and from the airport, and I need to justify the expense. At $9.99/day though, I really don't have to. I also get to enjoy the convenience of arriving and leaving in my own vehicle.

Bradley T.

Mar 07, 2018

There's really no way of knowing where the best place to park long-term is - until you find it. I figured mediocre service and was just what I should expect with long-term parking near JFK, until I tried Airlot JFK Parking. This is the only place I use for long-term parking now.

Kevin E.

Mar 07, 2018

I need to know that my vehicle is safe when I use long-term parking facilities. There's never really a way to know for sure, but when you park at Airlot JFK Parking, you're taking a very positive step in the right direction. This facility is top notch, fenced and secure, and well-kept. A real winner.

Jack A.

Mar 06, 2018

I'm a creature of habit. When I find something that works for me, I stick with it. I know a lot of us are that way. If you're looking for a long-term parking lot near JFK that you can make a habit of parking at - for $9.99/day - book with Airlot JFK Parking. The value is amazing.

MIchael E.

Mar 05, 2018

The drivers were both professional, courteous and safe. But the vans were old and clunky. Headlight out. Body damage galore on outside. New company name on outside to identify it. The driver was also the parking lot attendant. The only one. Lot poorly lit. Chain fence broken and sidewalk in front of entrance a trip hazard. Looks like business is run on a shoe string. The weekly rate was great. Wait time on return in excess of 30 minutes. BAD

Allan H.

Mar 04, 2018

When is it possible to have it all? You would expect the answer to be never, but you can get everything you want for long-term parking at one place. You can also get it for $9.99/day. lol. I can't even believe it. This is the place to park. I would recommend it to absolutely anyone!

Edward T.

Mar 02, 2018

My business has recently expanded, and that means that I now have employees that I need to send on business trips. We find that it's often more cost effective for them to park long-term here, than it is to cab to and from their homes. This is an expense lifesaver!

Emmet L.

Feb 28, 2018

I'm a pretty big fan of hidden little gems, and that's what I feel this lot is. It's a great little spot that's in a great location, fenced in and secure, offering fantastic service and efficiency for just $9.99/day. This lot is definitely my hidden little gem.

Neil P.

Feb 27, 2018

I love my family, and I take pride in making the best travel arrangements that are going to ensure that we have a great trip and as few worries as possible. When it comes to long-term parking, we get the rate, convenience and service we need from Airlot JFK Parking every time!

Peter R.

Feb 27, 2018

Family life means busy life, and we don't have time to spend waiting when we have four fussy kids with us. This great lot is located just minutes from JFK, and we really appreciate the speed and efficiency that the staff move with. The service is fantastic and the price is right!

Justin R.

Feb 27, 2018

I'm all for a good cab ride to the airport, but I love to drive my car. Knowing that parking at Airlot JFK Parking means that my vehicle is well taken care of, and I only have to pay $9.99/day, really means a lot to me, and lets me start and end my travels on my own terms.

Harriet M.

Feb 25, 2018

It's really important to my husband and I when we travel that we can find service that's as efficient and courteous as possible. My husband uses a walker, and waiting is hard on him. Also, the service we receive when we use this lot always starts and ends our trip on the best foot possible!

Wendy G.

Feb 24, 2018

The first attendant we ever had when we used this lot was, Daniel. I remember this, because he was our first impression, and everything thereafter met the same standard. All of the staff adhere to the same great standard, for $9.99/day, it's hard to believe you can get such good service.

Gwen N.

Feb 24, 2018

We tried for years to find the best long-term parking lot close to JFK, to no avail. We would take cabs to and from the airport, and every once in a while, we'd give the parking a try - all bad experiences. Finally, we found Airlot JFK Parking, and we've used it since!

Misty C.

Feb 23, 2018

It's not easy to find good long-term parking near JFK. Parking for New Yorkers is never easy. Finding this place seemed like a miracle, though. After so many terrible lots we decided not to use, here was this great lot, for only $9.99/day. Safe, secure, with shuttle service. What a win!

Marilyn L.

Feb 21, 2018

When we first decided to try long-term parking, it seemed like it would take forever to find a great spot with a good price. We encountered the worst of everything. Someone we ran into at the airport recommended Airlot JFK Parking to us though, and we've used it since.

Andrea B.

Feb 21, 2018

I'm someone who is incredibly concerned with safety when it comes to parking my vehicle long-term near JFK. This secure, fenced in lot is also not as big as many, so it's easier for the attendant to keep an eye on things as well. I really appreciate that about this lot!

Lynne P.

Feb 19, 2018

Our yearly family travels can be a nightmare. It's so important to us, to make sure that we're getting the best deal we possibly can, and eliminating as many things that could go wrong as possible. Our go-to for long-term parking is always Airlot JFK Parking.

Jessica K.

Feb 19, 2018

I'm in the entertainment business, and where I park long-term really matters to me, as it does to all of us, of course. Airlot JFK Parking is the little gem that I always love to park at when I'd departing from JFK, and I love the service I get from this great facility.

Iris G.

Feb 19, 2018

After several disappointing experiences at several different NYC lots, this was the last attempt for me, and they won me over. I thought it was a fluke so I came back, and they won me over again. For $9.99/day, you can't go wrong when you park at Airlot JFK Parking.

Ian A.

Feb 18, 2018

When my wife and I travel to Europe to visit family each year, we need to know that there aren't going to be any surprises when we get home. We need our vehicle to be safe and secure, and we also want to make sure that we're getting a great deal. We get both here.

Vivian J.

Feb 17, 2018

If you could get the best deal possible at the best location possible, you'd take it, right? Of course! When I found Airlot JFK Parking, I couldn't believe the price for the location - especially with the service. The fenced in, secure lot is an added bonus. This is the spot!

Phillip N.

Feb 17, 2018

Who wants the best service possible when it comes to long-term parking near JFK? Everyone!! lol! That's why you'd think it would be a lot harder to find a value like this one, at only $9.99/day. This fenced, secure lot provides the best value around!

Quinn N.

Feb 15, 2018

Each year, I like to take my dad away on a fishing trip that's really important to us. It's our week to spend quality time together, and I want to know that there's not going to be any time wasted. Airlot JFK Parking is where we always park. We never worry about the details.

Elim J.

Feb 15, 2018

My wife and I love to travel and it's something that we're constantly saving for. Money and value are always at the top of our wish list for each service that we use when it comes to our travels. The lot we always park at is Airlot JFK Parking. For $9.99/day, we get everything we need, and then some.

Amanda P.

Feb 14, 2018

Value is something that is important to all of us these days, and so is time. I don't like to mess around where either are concerned, so when it comes to value and efficiency, I know that the best place for long-term parking near JFK is Airlot JFK Parking.

Devon E.

Feb 13, 2018

Don't be so surprised when you find out that you can park just minutes from JFK and receive complimentary shuttle with luggage assistance for just $9.99/day. Not all value is too good to be true in NYC, and you can bet that you're getting the best of the best when you use this facility.

Tammy I.

Feb 12, 2018

I don't have a lot of extra cash to spend on the extras. I thought that taking a taxi was the best I could do in terms of cost, until I decided to give parking at Airlot JFK Parking a try. I was so surprised by the value, and the amount of service I received for my money.

Kelvin E.

Feb 10, 2018

How do you know when you've finally found the best deal on JFK long-term parking? Well, you'll usually be able to figure it out when you can say that you're receiving flawless service, at a safe and secure parking location, for just $9.99/day. Park here today!

Isaac L.

Feb 10, 2018

Well, what can I say about this lot? Airlot JFK Parking is the only long-term parking facility that I use. I can't imagine booking anywhere else, now that I've gotten used to the incredible service I can receive for just $9.99/day. How on earth do you top that?

Samantha G.

Feb 09, 2018

I can't say that I care to park in a place that's so much smaller than the competition. I feel like my vehicle is exposed for some reason. The service was really good, but I can't get past the size of the facility. I'd rather park somewhere much bigger.

Daryl B.

Feb 08, 2018

When it comes to the very best service possible for long-term JFK parking, you'd think that there's nothing that really stands out, but you'd be wrong. Airlot JFK Parking offers great safety features, fantastic service and complimentary shuttle service, including luggage assistance.

Adam N.

Feb 07, 2018

Some decisions can be really difficult. This one definitely isn't! I recommend this very safe and secure, fenced-in parking facility to anyone who values good service, and the safety of their vehicle. Airlot JFK Parking won't be beat by any other lot. You'll see when you book here.

Nikki T.

Feb 06, 2018

Don't go telling everyone now! lol...just kidding, I wish everyone I know would use this lot when they decide to park long-term. Not everything that is a great deal is too good to be true, so, if you're looking for the ideal place to park near JFK, look no further.

Valerie S.

Feb 05, 2018

Don't be fooled by fancy signs and large sized lots. That does not mean that you've found the best place to park long-term near JFK. If you're looking for the best spot around to park, look no further than this sweet little spot, just minutes from JFK. It's a little gem.

George T.

Feb 04, 2018

It's really hard to properly judge what the best long-term lot near JFK is, because the service standard is all pretty generic, until you get to Airlot JFK Parking. This safe and secure facility really sets itself apart from others. The service is always top notch.

Keith L.

Feb 03, 2018

It can be really hard to decide how you're going to get to the airport when you've got service and money on your mind in equal measure. With this level of service for $9.99/day though, there's nothing more to think about. The proof is in the consistency. See for yourself.

Laurie Q.

Feb 03, 2018

I love the complimentary shuttle service and luggage assistance. I have difficulties with my back, so I really appreciate not needing to worry about lifting my luggage. The friendly service that always goes along with the assistance is always appreciated as well.

Miranda T.

Feb 01, 2018

As a flight attendant, it's really important to me that the services I use during my own time are as efficient as possible. I know the best services to use, and when it comes to long-term parking at JFK, this is, hands down the best value and best service you're going to find.

Dave S.

Feb 01, 2018

Unfortunately, a lot of service at long-term parking lots is really hit and miss. You never know if you're going to get great service that day, or if you're going to get the crappiest service. When you park at Airlot JFK Parking, that's never a concern you have.

Andrew A.

Feb 01, 2018

I was really annoyed that my wife wouldn't stop asking me about using long-term parking when we traveled. I was sure that we were saving money by taking a taxi to and from the airport. She wore me down before our last trip and I'm glad. $9.99/day for this service? I'll take it.

Lisa O.

Jan 31, 2018

Don't worry about whether or not you can afford long-term parking. If you can afford a taxi service to and from the airport, then you can afford to park here. It's just $9.99/day, and the amount of peace of mind and comfort that comes along with it is priceless. Try it out!

Marlene G.

Jan 30, 2018

What I can't get over is how quick the while process is. Just show your InstaPark receipt to the attendant, and park, taking the complimentary shuttle to JFK in just minutes. Grab luggage and call the shuttle when your return. They'll pick you up in no time and bring you back!

Lee A.

Jan 29, 2018

I have a training business where I'm always traveling, and minutes really count. I need each service I use during my travels to be as efficient and cost-effective as possible. Sounds like an impossible combination, but it's not, when you use Airlot JFK Parking for long-term parking!

Craig J.

Jan 28, 2018

We've taken taxis to the airport for years, until one day we finally decided to try out long-term parking at JFK. We were sure we couldn't afford it, then we found this lot, and couldn't believe what we could find near JFK for just $9.99/day. You need to try it!

Jaime T.

Jan 28, 2018

This lot's affordability and attention to the details is what makes it stand out to me so much. It's not just the luggage assistance on the complimentary shuttle, it's the friendly service that goes along with it. If you appreciate the little extras, this is the lot for you.

Joanne P.

Jan 27, 2018

We can't always control everything that's bound to happen during our travels. Fair enough. We can control a lot more when we use great services like Airlot JFK Parking. This is my go-to lot for long-term JFK parking. For $9.99/day, I couldn't ask for better service.

Cindy J.

Jan 27, 2018

It's not always easy to find the best places for long-term parking, but sometimes you can really luck out. That's how I feel about Airlot JFK Parking. Since I discovered this place - quite by accident - I've been blown away by the amazing service and value.

Jason D.

Jan 26, 2018

My business partner and I don't clown around with our time. We meet at this lot, we take the complimentary shuttle to the airport, and it's all business from the moment we connect. Airlot JFK Parking gets us to JFK on time, and we can focus on our business.

Rob T.

Jan 25, 2018

I'm all about the complimentary shuttle service and luggage assistance that comes with parking at this awesome lot. The service is always my favorite part of the experience though. This staff couldn't be better trained. Bravo! I recommend this facility to anyone.

Carrie W.

Jan 24, 2018

Airlot JFK Parking is a hands down winner for our family!! We couldn't love this lot more if we tried. It's just a few minutes from JFK, and these guys just always seem to be on it. There's definitely a standard that they have that many other lots haven't caught onto.

Amy B.

Jan 23, 2018

I didn't care for the size of the lot, and I wouldn't park there again because I was expecting something that's much more grand than this particular facility. Nothing against the service, but I like to know that there are a lot more people using the same lot.

Roger I.

Jan 21, 2018

I can't say that I've ever had anything less than a great experience with this facility. It's very well kept, and it's secure, which means that I have one less thing to worry about while I'm gone. The shuttle is efficient, and the service/luggage assistance is fantastic!

Dan C.

Jan 20, 2018

As a small business owner, it took me a while to figure out where I could get the best value for the best deals possible, in all aspects of travel. I'm constantly flying out of JFK, and when I do, the only lot I use is Airlot JFK Parking. I know I'm getting the best service for my money.

Jeremy G.

Jan 18, 2018

We're flying with five kids, so the efficiency, the luggage assistance, and the reliability are huge for us. Five kids is a lot of luggage in itself, so help with our bags is always appreciated, and paying only $9.99/day means we have more money to spend on family experiences.

Don F.

Jan 17, 2018

We visit our family back west several times per year, so we like as much predictability as possible when we're traveling. When we use JFK Airlot Parking, we know exactly what we can expect, and for $9.99/day, it's a pure bargain for the peace of mind.

Danielle A.

Jan 16, 2018

The process couldn't be easier, present your receipt to the friendly attendant, and park. Then get your luggage and call the shuttle line when you return. Wait at the courtesy shuttle area, and they will come and pick you up. It's incredibly easy to use this service.

Kathleen T.

Jan 14, 2018

Safety is a primary concern for most of us, and if you're like me and had your vehicle broken into, then you feel the same. Airlot JFK Parking has a secure, fenced location that you can feel confident leaving your vehicle at. It's good to travel with peace of mind.

Sarah P.

Jan 12, 2018

I'm such a nervous traveler. I need to get there hours before my flight, I need to have a meal, and I need time to relax prior to boarding. My long-term parking lot needs to be efficient, so that I can get there and get back in good time. Airlot JFK is my go to. Always on time.

Jim C.

Jan 12, 2018

I am willing to pay top dollar for convenience and efficiency when I'm traveling - particularly for long-term parking, as it bookends each trip. The fact that I can get the service that I do, only minutes from JFK, for only $9.99/day is amazing. Don't miss out on this service!

Mitch O.

Jan 11, 2018

I don't like waiting for anything, and as impatient as it sounds that's the kind of traveler I am. I know that I'm not the only one, either. When it comes to making sure that the efficiency is meeting expectations, I always trust Airlot JFK Parking. They always come through.

Kyle D.

Jan 10, 2018

We love this lot so much! We always think of it as our little hidden gem and we always luck out with getting bookings here on the dates that we travel. If you're looking for the best, most secure lot located just a few minutes from JFK, you've found it right here.

Jennifer L.

Jan 09, 2018

There are a lot of places to park when you're departing from JFK, but there aren't a lot of places that offer this type of service for $9.99/day. If you want to have your expectations exceeded, and then some, you need to try Airlot JFK when you take your next trip.

Alisha P.

Jan 08, 2018

When my family travels we have one thing on our minds, and it's convenience. We don't want to wait, we don't want to be late, and we all want to have time to eat before we board our flight. An important part of this ritual has been parking at Airlot JFK. They've got us covered.

Mario W.

Jan 08, 2018

A few years ago, I had the worst long-term parking experience you can imagine. I swore I'd never use a long-term parking service again. Then I ran late one day, and I didn't have a choice. I was told about Airlot JFK Parking, and tried it. I've used it ever since.

John P.

Jan 07, 2018

Airlot JFK has become my go-to lot when I'm departing from JFK. The free shuttle takes just minutes to arrive, and I know that when I need to get picked up, I need only make a quick call and wait in the courtesy shuttle area. I love how simple it is!

Colleen G.

Jan 05, 2018

I really appreciate how the staff here go the extra mile. Always friendly from the beginning to the end of the experience. This is one part of my travels that I never feel like I need to worry about - especially when I only have to pay $9.99/day! Love the free shuttle!

Rosanne R.

Jan 03, 2018

When my husband and I travel, this is the only long-term parking service that we use. Airlot JFK Parking has been consistent in their service level with us, and we've recommended them to everyone we know. For $9.99/day, what have you got to lose?

Mike L.

Jan 01, 2018

My kids and I are always heading out together when I have them, and since flying is stressful enough on kids, I like to make the process as smooth as I possibly can. So, I always park at Airlot JFK. There's no better service available for $9.99/day, and my kids aren't waiting.

Richard T.

Dec 31, 2017

You can't always pick the best lot for long-term parking on your first try, but every now and then you can luck out! I feel like that's exactly what happened to me when I picked Airlot JFK Parking. The service is amazing, and it only takes minutes to get to and from JFK.

Jean T.

Dec 29, 2017

My husband walks with a cane, so we don't want to wait any longer than is necessary when we travel. It's important to us that we aren't waiting on needless things, and when we park at Airlot JFK Parking, we know that we're going to get the fastest shuttle service to and from JFK.

Laura C.

Dec 28, 2017

This lot is like my favorite little hidden gem. I always park here when I travel and for $9.99/day, where else would I park long-term for JFK? What really makes the difference for me though, is the service, It never fails to impress me every single time. Try it out!

Madelyn R.

Dec 27, 2017

There's no maximum height at this lot, so I can park my truck here without worrying whether or not I'm going to meet the height restrictions. I love that the lot is fenced in and secure as well, so my baby is safe while I'm away. This is the best value.

Chris L.

Dec 26, 2017

Don't worry about method of payment, this lot accepts them all. The complimentary airport shuttle offers free luggage assistance, and you're less than 5 miles from JFK. You can't beat the convenience of parking just minutes from JFK for $9.99/day. You won't find a better value anywhere else.

Graham Y.

Dec 26, 2017

There are some okay lots out there to park at when you're flying out of JFK, but Airlot JFK Parking is the best by far! It's amazing to me that this service is fenced location, offering complimentary luggage assistance and complimentary airport shuttle is only $9.99/day

Lewis J.

Dec 24, 2017

When you need to eat before you head out on each flight, you need to know that you're going to arrive at the airport with plenty of time to spare. The service I get from Airlot JFK Parking is always exceeding my expectations in that department, for sure.
Best Price Guarantee!
Book Now
Free + Easy Cancellations