405 Airport Parking 9800 S La Cienega Blvd., , California United States 90301
Nearby parking lots

Location

9800 S La Cienega Blvd., , California United States 90301

Area

Los Angeles International Airport, LAX parking

Phone
Parking lot information
At 405 Airport long-term LAX Parking, you can be sure to get the best parking in the Los Angeles area along with great extras, all for an amazing price. We're conveniently located just 2.4 miles from Los Angeles International Airport and provides 500+ parking spaces in a multi-level parking facility. Not only is there rooftop/outdoor parking, but also covered parking so that your car is protected from the elements at all times while you're gone.
Not only do we offer short-term parking, but we offer long-term LAX parking as well, which is perfect for travellers who plan to be gone for a little bit more time than usual.
We offer our customers a free shuttle bus that runs 24 hours a day, 7 days a week. Running every 30 minutes between the airport and LAX, this is convenient for customers so they don't have to call a taxi or otherwise figure out how to get to the airport on their own. The traffic near LAX can get very congested, but we're located directly off the 405 freeway so you'll avoid all of that on your way to LAX. Our helpful staff will help you with your luggage when getting onto the shuttle bus, so that's one less thing you'll have to worry about. On your way back to our parking lot, find the area marked 'Hotel & Courtesy Shuttles' and call for a shuttle at (310) 216-9235 or text 'pick up' with your terminal to (310) 439-5335 after you've retrieved your luggage.
Booking online gives you access to the best rates and pries that we offer, and paying ahead of time can also bring your final costs down as well. At 405 Parking, our daily rates vary depending on how it's booked and paid for. Our rates start as low as $8.95 so it's important to book online ahead of time and also pay for your parking stay up front so you can save around 30% off the cost of a postpaid reservation.
Our LAX parking location is also one of the safest in the area, with well-trained security and attendant staff as well as video surveillance and a well-lit facility. We take the safety and security of your vehicle very seriously, so it's imperative that we're able to assure you that you'll return to find your car in the exact same way you left it at the start of your trip.
Book a prepaid reservation now and save!
If you are looking for great parking deals, click here to Compare and Reserve parking at LAX Airport.
Shuttlefare.com is the #1 resource for finding and booking shared ride and private airport transfers around the World. You can pre-book / schedule a pickup at over 1000 airports and 10s of thousands of locations easily on your phone or desktop. Sort by vehicle preference, whether you have 100 people or it's just yourself, Shuttlefare can make travel so much easier and save you money by comparing top operators before your trip.
Nearby Attractions
Los Angeles International Airport (2.4 miles)

Services, features and add-ons
Security guard
Video surveillance
Offer day parking
Offer night parking
24-Hour Access
Shuttle bus service
Easy online booking
Luggage Assistance
Find nearby parking in Inglewood »
Key Details
Guarantee Your Spot Free + Easy Cancellations
How to park at this facility
ENTRY PROCEDURES
Please show your InstaPark Pass to the attendant for validation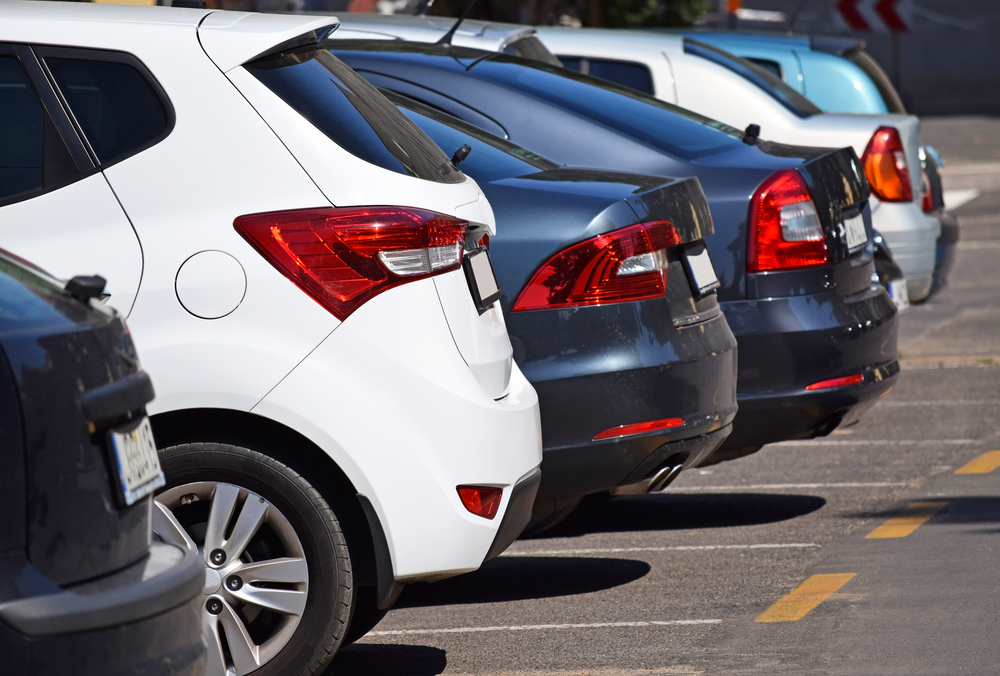 Parking location and directions
9800 S La Cienega Blvd., , California United States 90301
Directions
From I-405 North
Exit at 46 toward LAX Airport/Century Blvd
Stay right at the fork
Follow signage for Century Blvd W
Make a left at W. Century Blvd
Make a right at La Cienega Blvd
Make another right at 99th Street (First Right)
405 Airport Parking will be on your left
From I-405 South
Exit at Century Blvd
Make a left at La Cienega Blvd
Make another left at 99th Street (First Left)
405 Airport Parking will be on your left
From I-105 East
Use the exit toward La Cienega Blvd/Aviation Blvd
Make a tight at W Imperial Hwy
Make a left at La Cienega Blvd
Make a final right at 99th Street (First Right)
405 Airport Parking will be on your left
405 Airport Parking prices and rates
Daily rate
Day rate
$10.00 / day
Grace period: 0 hour
Customer Reviews
Customer Reviews (0)
Best Price Guarantee!
Book Now
Free + Easy Cancellations