Tampa Cruise Parking ONLY - The Parking Doctors - Parktologists
Tampa Cruise Parking ONLY - The Parking Doctors - Parktologists 1254 channelside drive, Tampa, Florida United States 33602

Nearby parking lots

Location

1254 channelside drive, Tampa, Florida United States 33602

Area

E Twiggs St
Port of Tampa

Phone

Shuttle
Parking lot information
Tampa Cruise Parking at the The Parking Doctors - Parktologists is a great option for affordable Cruise parking. The Parking Doctors is a family owned customer focused parking business.

our customers say they are grateful for our wonderful employees, and we are too. We are a fun and hard working team and we are excited about the opportunity to provide you a great value with tremendous service before and after your vacation out of the port of Tampa.
Find nearby parking in Tampa »
Key Details
Location 1254 channelside drive, Tampa, Florida United States 33602
Area E Twiggs St
Port of Tampa
Customer Support 1-800-851-5863
Shuttle Pickup Hotline 866-638-1114
Nearby attractions Port Tampa Bay cruise port parking - 0.36 mile
Parking Type Parking lot
Spots Total 50
Max height none
Local time Aug 14, 2020 12:08 PM
Guarantee Your Spot Free + Easy Cancellations
How to park at this facility
ENTRY PROCEDURES
Please show your InstaPark Pass to the attendant for validation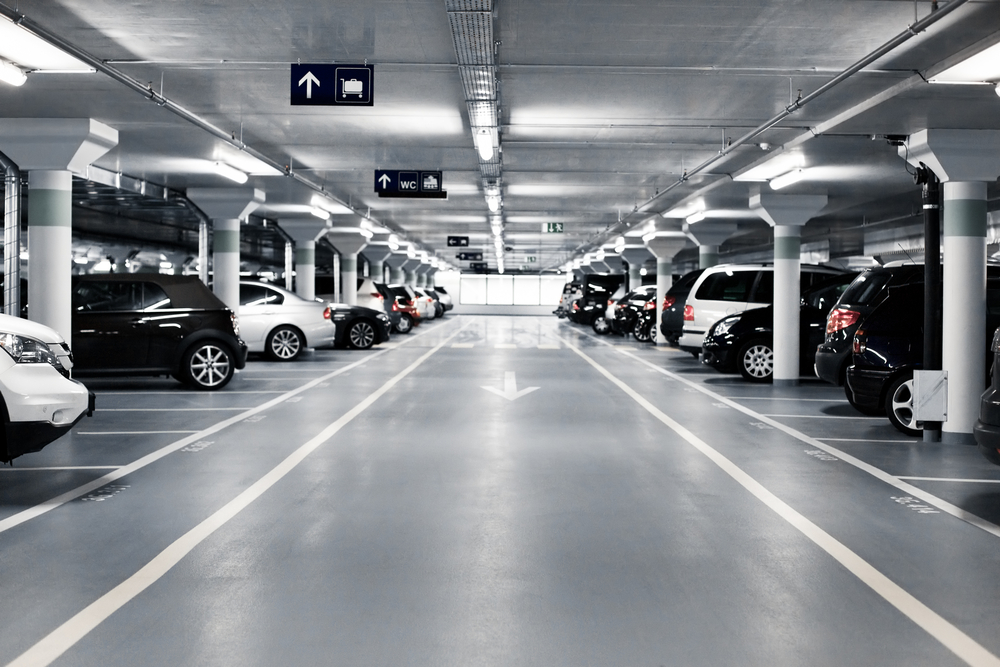 Services, Amenities, Features and Add-Ons
Security guard
Video surveillance
Offer day parking
24 hour access
Parking location and directions
1254 channelside drive, Tampa, Florida United States 33602
Tampa Cruise Parking ONLY - The Parking Doctors - Parktologists prices and rates
Daily rate
Day rate
$9.00 / day
Grace period: 0 hour
Add-ons
Security guard
- no charge -
Video surveillance
- no charge -
Offer day parking
- no charge -
24 hour access
- no charge -
Customer Reviews
Customer Reviews (128)
Leanna P.

Dec 14, 2019

Quick and friendly trip to the ship.

Fred D.

Dec 02, 2019

Very convenient to the cruise terminal. Did not have a long wait for our shuttle. Will use again.

albert ;.

Jan 22, 2019

We were promtly taken to Port and when we disembarked they were there waiting to take us back to our car!!!! Highly recommend!!! Perfect Everytime!!

Stacey J.

Mar 30, 2018

I had a great time using Tampa Cruise Parking. I did everything online and then when I showed up everything was ready for me. I didn't have to wait for a spot. I scanned my code and then went in and parked where I wanted without any issues. The staff here help you out so much! I was a bit lost with how I was supposed to meet the cruise and they pointed me to the right direction. It's a smaller lot that I'm used to but I liked that better since I knew that my car would be safer.

Karolyn K.

Mar 28, 2018

It was very affordable which is the reason that I booked it but all the added services like the double security and the location made it worth even more for me. I'm sorry but paying over $20 for parking is ridiculous so I was really happy when I found Tampa Cruise Parking. The only way to get to the cruise port is to walk but it wasn't bad and I got there in about 5-10 minutes.

Owen R.

Mar 28, 2018

Great price for a great location. It's near everything that you need including some pretty good restaurants. We spent a few hours walking around to kill time before our departure. Staff and security made me feel good about having to leave my car here and made it so I didn't have to worry about how I would get home since it was so close. I would pay a lot more just for the peace of mind but I liked how affordable it was.

Greg G.

Mar 27, 2018

Tampa Cruise Parking is very clean and modern and I felt confident that I could leave my car here without any problems. The staff made sure that I didn't have to worry about anything either by giving me a breakdown of how to exit. It was the simplest thing and I didn't even need to scan my credit card.

Fiona K.

Mar 27, 2018

As soon as I saw the price I booked it right away. It was easy to make a reservation. I gave myself an extra hour just in case but everything was so helpful that I didn't need it. I thought for sure that it would be a really small lot with not very good security so I was pleasantly surprised when it turned out that they had video cameras and a security guard. It's also really close to the port so that I don't have to worry about going a long way or getting lost while l was traveling there.

Ted S.

Mar 26, 2018

I liked that I didn't have to go far to get my car when I got off my cruise. I don't like shuttles so I actually appreciated the chance to stretch my legs and get some walking in after being on a boat for 10 days. Part of the reason that I picked this place was that it was close enough to walk to and from so I knew that I wouldn't have to go far to get my car. It was ready and waiting for me when I got out.

Emma J.

Mar 24, 2018

I was very surpised at how good the service was. They confirmed my check in at the gates and then directed me where to go. They even helped me out by grabbing my suitcase out of the car and wishing me a good trip. Overall it was a great first impression.

Ron E.

Mar 23, 2018

I got my car there late at night for my overnight cruise. Was well lit so I figured out where I was going without problems. Security was there and helpful as well. They even helped me when I couldn't figure out what I needed to do to leave the lot.

Marshall E.

Mar 21, 2018

Tampa Cruise Parking is probably the best price for parking in Tampa. I couldn't believe it when I booked it. It was so much less money that I was planning on spending and I was really impressed with the overall experience including the very friendly staff and crew. They are a family-owned buisness and you can tell with the amount of care that their employees show the customers.

Cliff F.

Mar 19, 2018

Checked in at midnight and expected it to be empty and have no one around but there was an attendant there who helped me out and it was pretty packed for the time. I appreciated the 24 hour service since you don't always get that especially for such an affordable price.

Carl O.

Mar 18, 2018

I was honestly surprised by this service compared to the price. It was very simple and the attendants were fast and let me pick my own spot. I just gave them the confirmation, parked my car and then I was ready to go. Overall I would say that I would use this lot again for parking since it was very secure as well.

Jackson O.

Mar 17, 2018

Picked this place because it was near a hotel. I was coming in from outside Tampa so I liked that it was close to where I was staying. Took me 10 minutes to get to my cruise. Took longer to check out.

TJ P.

Mar 15, 2018

Wish I could give this place more than 5 stars since I was really happy with the service here! They helped me find my phone which I dropped when I was leaving the car.

Parker C.

Mar 15, 2018

Great cheap price that is the same no matter the day or time. I've been to other parking lots where they add on a bunch of extra charges for things so that it's not as affordable as you thought it was in the beginning but Tampa Cruise Parking doesn't do that. It's pretty much the same price no matter what.

Alec E.

Mar 14, 2018

Very good price and I had to make changes to my reservation but I did it all online so it easy very easy. Was very impressed with the service and check in process was very easy too

Elliot H.

Mar 12, 2018

It's open 24 hours a day so you never have to worry about the time that your cruise is which is fantastic

Benny S.

Mar 12, 2018

Gets packed fast since it's so affordable

Jenn P.

Mar 11, 2018

It's small but very clean. You can tell that they care about their lot and maintaining it

Aidan N.

Mar 10, 2018

Excellent security which included both multiple cameras and a guard, knowledgeable staff, fast service, easy check in and only for $9!

Zack B.

Mar 09, 2018

Small but has very good staff. They know a lot about the area, the lot and they answered the questions that I had. I am already planning on booking this place again when I go for my next cruise in the summertime

Holly A.

Mar 07, 2018

Never used this place before and I was so happy that I did! My car was safe and secure and ready for me when I got back from my trip

Katie Z.

Mar 06, 2018

Having had experience with other parking services like this one I gave myself a lot more time than I needed figuring that I'd be waiting around for a bit but that wasn't the case here. Honestly check in took seconds and I probably spent 5-10 minutes here between check in and parking. I was even early for my cruise so I could relax a bit.

Bonnie L.

Mar 05, 2018

Service is great especially for the $9 a day flat price and size of the parking lot.

Nathan D.

Mar 04, 2018

What else can I say about this place that hasn't already been said? The parking lot is small but comfortable and you won't be able to lose your car here which is great. Staff were very friendly, helped me get my bags out and even told me the best place to park my car which was right in front of the security camera. I wasn't nervous about leaving my car there after that.

Bradley B.

Mar 02, 2018

Best place to park your car if you're taking a cruise! It's so close to the port that you can walk it!

Seth N.

Feb 28, 2018

Check in was very simple. I did it online and I didn't have to worry about anything when I arrived on the day of my reservation. The staff were very helpful with my concerns and wished me a good trip. They were very polite.

Frankie L.

Feb 26, 2018

I was worried because my cruise was getting in late but the parking lot is 24 hours so I didn't have to worry about there not being anyone there to help me.

Henry H.

Feb 25, 2018

Signs are everywhere to show you where to go and it was easy to find my way around and pick a spot to park. Staff showed me the best place to go. Will use it again next time I am near here.

Tomas S.

Feb 25, 2018

Online reservations were very easy to use. I just had to put in my dates and times and pay then bring the confirmation with me. Took less than 5 minutes to do it. The code is on the reservation confirmation and receipt along with the date and time. I scanned the code when I got and when I left to get in and out and make sure that they didn't charge me over my time.

Tony B.

Feb 24, 2018

Really easy to check in which is what I really liked. I just showed them my confirmation and they helped me out. They also let me choose my own parking spot which is great because I'm pretty picky about where I park my car. Then I just had to walk a few min to catch my cruise. I had a lot of extra time too.

Brandi S.

Feb 23, 2018

The parking experience was very easy with the Parking Doctors. The location was easy to find and very close to the port. We got to and from the port in no time before and after our cruise. Would definitely use again! Great value.

Darlene C.

Feb 22, 2018

Newer lot that is really safe, secure and clean. So much better than other places in the area and you can't beat the price. It's probably the most affordable parking that I've ever come across.

Erik G.

Feb 22, 2018

Only $9 a day with no added charges? Couldn't believe it either! I thought that it would cost a lot more than it did.

Mike W.

Feb 21, 2018

This place proves that you don't have to pay expensive prices to get good service. Shoutout to the staff who were telling us about all the best restaurants to check out in the area. It was the perfect start to our trip.

Gina I.

Feb 21, 2018

I used this last week when I took a cruise with my boyfriend. He's very protective of his car but once he used this service and saw how well everything is done and how good the service is he was really happy with it.

Lena S.

Feb 20, 2018

Parking lot may be small but the spaces are a good sign so you don't have to worry about someone bumping into your car or anything like that. It's also really clean and well-maintained by the staff.

Steph O.

Feb 20, 2018

The walk wasn't long but no shuttle was a little weird. Staff did help me with getting my bags out and checking in so that was great.

Tim I.

Feb 19, 2018

I have no complaints. The staff was really good. Checking in was easy. Everything was just great.

Terry J.

Feb 18, 2018

Staff was very good at answering my questions and concerns. I was worried about leaving it for a long time but they made sure that I knew all about their security to help me feel safer. It helped make me feel good about using their lot while I was away.

Davis J.

Feb 17, 2018

I called the office and asked what the best way to get there was and the man on the other end gave me really clear directions. It was easy to find this place. I just hopped off the expressway and then drove a bit and there it was. When I got to the gate I checked my car in and parked it and then walked to the port. It was very fast and easy to do.

Cara C.

Feb 16, 2018

It's almost impossible to find affordable parking in Tampa especially for under $10! This place is great.

Sarah A.

Feb 15, 2018

Just for the affordable price I'm recommending Tampa Cruise Parking to everyone I know! It's the best choice if you are looking for a secure parking lot that is also really close to the port.

Nora L.

Feb 14, 2018

Really great overall. I was helped by the attendant who helped me check in and also grabbed my bags. Plus the price is cheap.

Peter A.

Feb 12, 2018

Didn't get a confirmation for my reservation but I called and they were able to help me out. The service is excellent and they said that they would take care of everything for me no problem. They really delivered on everything that they promised.

Noelle K.

Feb 10, 2018

With the security and the hands-on staff, I felt very comfortable leaving my car here for a week. I knew that they would take care of my car and I was right. I got back and there were absolutely no issues with my experience.

Lilly E.

Feb 08, 2018

I really liked that it was only a few minutes away from the port so I didn't have to worry about missing my trip.

Julian P.

Feb 07, 2018

This was place was so much better than I thought it would be! Got helped out as soon as I got there and it was really easy to park and get settled in before heading to my cruise.

Lucy J.

Feb 07, 2018

Really great if you're on a budget since it's very affordable.

Phil I.

Feb 06, 2018

Can't recommend this place enough! I used it last month when I went on vacation and was really happy with my experience. My car felt safe and the staff helped me out with parking and grabbing my bags. I didn't even mind that there was no shuttle.

Ian J.

Feb 04, 2018

They delivered on everything that was promised from the affordable price to the great security. It checks all of my boxes and I will be revisiting Tampa Cruise Parking in the future.

Laura N.

Feb 03, 2018

Very very impressive with the overall customer experience. Staff answered ALL my questions and I had A LOT of them. They were really great :D

Marcie G.

Feb 01, 2018

So happy when I found this parking lot online. Thought I was going to pay way more for what I got and couldn't believe the price when I booked! Will definitely use it again for all my future trips!

Oliver N.

Jan 31, 2018

I go on cruises a lot and I'm always looking for parking that isn't going to break the bank. Tampa Cruise Parking is the only parking lot that I choose. I even book early so that I can get a guaranteed spot. Just can't beat the price and the great service that you get for such a good price.

Wallace W.

Jan 31, 2018

I have never used parking like this before but I was very happy with the serive. The staff answered all my questions and showed me what to do so I did not have any problems.

Bea F.

Jan 29, 2018

Really really affordable day parking and there's no hidden fees either! If you're heading here make sure to check out the pizza place nearby. We grabbed a bite before we parked. Loved that it was so close that we didn't have to worry about missing our reservation either!

Tristan M.

Jan 28, 2018

With the security and video cameras all over the lot, my car was very safe. When I got back, everything looked good.

Gord F.

Jan 27, 2018

Glad I found a place so close to the port. Staff was very helpful with helping me park and they also helped with my bags. They even gave me directions to a few good places to eat nearby since I was coming from outside the city and didn't really know the area very well. I love when people go above and beyond like this and I will be using Tampa Cruise Parking again.

Andie J.

Jan 25, 2018

$9 is so much better than other more expensive parking lots!

Adam C.

Jan 25, 2018

For less than $10 per day, it had everything I needed and more. Tampa Cruise Parking is great if you want affordable parking and good security. I was really happy to see the cameras and also the security guard and their staff was very hands-on. I appreciate the fact that they had actual people around that you could talk to and that could help you. Not a fan of the automated lots.

Chris O.

Jan 24, 2018

When I was looking for parking, I wanted a place that was going to be easily accessible for me. I was coming in from our of Tampa so I also needed a parking that was close to a hotel. Tampa Cruise Parking had all that I needed. I stayed at the Marriott Hotel nearby and it was easy to get to the lot from there. Very good price and location for my needs. It's close by to a lot of things and it's a place that I will definitely be using again.

Rob C.

Jan 22, 2018

For the price I expected something else. Most places that are affordable or have cheaper parking prices don't look all that great and are very out of the way and will take you another 45 min of travel to get where you need to. In my opinion, Tampa Cruise Parking was fantastic. It's a 5-10 min away from the port and the spots are really spacious so you don't have to worry about someone hitting your car. They also have pretty good security.

Alex N.

Jan 21, 2018

Very fast service. I showed them my print out and then was checked in immediately. No waiting at all. The attendants helped me with my luggage too. Luckily I had a suitcase with wheels since I had to walk to the cruise ship.

Sara E.

Jan 21, 2018

Couldn't believe how close it was! Only 10 min away and it was only $9 a day too! The person who helped me- sorry can't remember their name :( but they were so great. One of the best parking experiences that I've had!

Willow J.

Jan 19, 2018

I booked it because it was a flat fee and very affordable. Wish someone had told me that there was no shuttle available for this place. At least it wasn't that far but I wasn't prepared for walking.

Dave W.

Jan 18, 2018

I went with the family and we were really early since I wrote the wrong time down. Since we were so early we wanted to see if we could kill a few hours and the attendant at the front gate told us of some different things that we could do in the area. We ended up going to the Florida Aquarium which the kids loved. Fast check in and service at Tampa Cruise Parking meant that we didn't have to worry about missing our cruise either.

George O.

Jan 16, 2018

Really cheap rates for what you're getting which is a secure lot, amazing service and a really good location.

Michael K.

Jan 16, 2018

I was worry-free when I went on my trip because of this service. I just booked everything online, paid and then showed up on the day of my trip with no problems. Plus I didn't have to worry about finding cash or change since it was paid by card. Very convenient and perfect when you're in vacation mode and don't want to worry about anything.

Karla V.

Jan 15, 2018

Got there too early. Was worried that I would have to wait around to get in but they let me in and let me park early since it wasn't that busy yet. I had more than enough time to grab something to eat at one of the restaurants nearby which was much appreciated since I was starving.

Barbara K.

Jan 15, 2018

Really great price for the service that you get. I really liked how the attedant helped me get my bags out. My suitcase was really heavy and I also had a big purse with me so I really appreciated that.

Barry E.

Jan 14, 2018

Cheap. Fast. Easy to check in and also to get to. It's in a very good location. Practically next door to the cruise port. So close that you can walk there as long as you don't have anything heavy to bring with you. Luckily my suitcase has wheels.

Brad N.

Jan 13, 2018

Had to change my reservation and didn't realize that I had to do it online since I didn't see anywhere that said that on the site. Tried calling but no one picked up. Missed my reservation and was charged for it anyways. Not fair. Heard good things about this place but needs better service.

Lana L.

Jan 11, 2018

Small lot but it makes me feel like it's easier for the security to walk around and check to make sure the cars are safe so I really liked that. Also there's a guard and cameras to help keep everything safe so you don't have to worry about anything.

Ben W.

Jan 10, 2018

Online check in was really fast and easy. I just put in the date that I was leaving but I had to book an extra day since I was coming back after midnight and then printed out the info. Even with the extra day it was way cheaper than the last parking lot I used. I just kept the confirmation on my phone and scanned it when I got there and there were no problems.

Rick W.

Jan 09, 2018

If I could give this 10 stars I would! Only $9 a day and great service from the staff including the attendant at the front who helped us out when I couldn't find the right code to scan. Turned out I was scanning the wrong page!

Jason W.

Jan 08, 2018

This is the cheapest parking lot in the area. It's almost impossible to find any parking lot for under $10 a day especially one so close to the port especially for a flat fee. I was really happy with my experience and the staff who were very helpful.

Dori E.

Jan 07, 2018

Service is amazing. I accidentally wrote the wrong time for my check in and had to call to change it. The operator was really friendly and did it right then and there with no problems. They had to send me a new confirmation but that actually worked out great since I deleted the other one accidentally. This time I made sure to print it out just in case but like I said I didn't have any problems.

Dana N.

Jan 07, 2018

Really easy to book online which is something that I really appreciate. Some other sites are super complicated but I did this one in 10 minutes and when I got there they were great with helping me out. Entering and exiting is very easy but if you've never used a service like this before it's great that they take the time to explain how it works.

Helen W.

Jan 05, 2018

Always feel nervous about leaving my car overnight in a parking lot even when I go on vacation but I can honestly say that I have no complaints for this one. They have both cameras and security guards so it made me feel safe and like my car was going to be taken care of. Also the staff was very friendly and helpful which is only a bonus.

Marc M.

Jan 04, 2018

It's really afforable. The price of the lot is only $9 a day and there's no added charges for security or any of the other services. I would definitely use it again.

Harry B.

Jan 03, 2018

Really great price and it was so close that I could see the port from my car. I knew that it would really hard for me to miss my cruise cause I was an hour early all thanks to how quick it was to get in and park. I could've slept in that's how early I was.

Patrick X.

Jan 01, 2018

Good staff. Nice parking spots. The only reason that this isn't 5 stars is because there's no shuttle. I know it's only 5 minutes away from the port but still. I came with my wife and kids and we had a lot of luggage together and it was hectic having to walk it all over. It was really close to the port so we didn't have to go far which was great.

Shaun P.

Jan 01, 2018

They have really great service. I have a big truck and I'm very careful with it when I am in public parking lots. I have trouble finding parking spots but these spots were big enough for me and the staff helped me find the best one to make sure my truck was going to be the safest it could be.

Mary K.

Jan 01, 2018

The attendants are great. They helped me with my bags and showed me what to do when I got there. Plus all the security and the cameras made me feel good about leaving my car there. I knew that it would be safe while I was gone on my trip.

Kayla E.

Dec 31, 2017

Easy to get to. Just had to hop off the Selmon Expressway and it was pretty much right there. I didn't mind not having a shuttle since it was so close and the weather was nice and you can't complain for the affordable price. I'm going to use it for my next cruise!

Wendy H.

Dec 30, 2017

When I saw the price of this lot I was worried that it was too big to be true. $9 is really cheap and I expected the lot to be cheap too and only have 10 spots and very far away from everything but it was really nice. It's small but I liked it better than the big parking lots. It's also really close to lots of things and only 5 min away from the cruise port. I parked my car and wheeled my suitcase over. It took no time at all.

Kyle O.

Dec 28, 2017

I'm going to break this down so that I don't miss anything. The service was excellent. They helped me pick my spot, answered all my questions and even had some recommendations of places nearby where I could grab food before my cruise. They were in walking distance so I could park my car and not miss my reservation either. The parking lot is clean and safe. There's cameras and a security guard which made me feel safe and the lot is clean too which is everything appreciated.

Jon I.

Dec 28, 2017

The one thing that I think of when I think about this place was that's it's really clean. There was no garbage on the floor or weird stains or anything like that which would make it look rundown. I was shocked since most parking lots are usually pretty dirty or rough looking. I didn't worry about leaving my car here because of you can tell that they care about the lot.

Kiki E.

Dec 26, 2017

Where else can you find parking so close to Port of Tampa for only $9 a day!? Nowhere! I looked for ages to find a good parking lot that was in my budget. Not only is it cheap but it's so close that you can walk over to grab your cruise. It's a very straightforward path and you can see the boats from the lot. Will definitely recommend this one to all my friends!

Hannah H.

Dec 25, 2017

Very nice and friendly staff. As soon as I drove into the lot they explained how everything worked and what I should do when I was exiting to make sure that I wouldn't have any problems. Then the attendant showed me the best parking spot that they had which was not too close to the front and there were no other cars around. Great service!

India O.

Mar 25, 2017

The walk over to the airport was only about 10 minutes so there was no point in taking a taxi or anything from there. I had my bags with my and I was able to park my car, get checked in with no problems and all of that good stuff before I started to make my way over there. Worked out perfectly in the end of it all.

Bridgette M.

Mar 19, 2017

I've been tell everyone that they need to park here and use this lot to make it easier for them!

Rania S.

Mar 15, 2017

What a great price! less than $10 a day in Tampa is like finding a needle in a haystack so I was so glad I found this.

Dominic I.

Mar 06, 2017

My top priority was how safe the lot was and seeing how small it was, I knew they would have a good handle on it and how it ran. It was important for me to find a place that not only had security but adequate cameras and surveillance so I felt more than okay with leaving my car here!

Nathalie A.

Feb 27, 2017

People who work at the Tampa Cruise port parking lot are all awesome. It's a small team but they care about their lot and the cars they have in it.

Brynn B.

Feb 18, 2017

Car was waiting for me outside when I came back from the cruise port to get it! Really thoughtful of them!

Jennifer T.

Feb 10, 2017

Definitely one of the better prices in the area, and I was surprised too since it's so close to the airport. This was a great find and I'll be parking here on a regular basis going forward.

Roselynn D.

Feb 06, 2017

Such a safe lot, they do an admirable job of keeping everything really secure. I appreciated that a lot!

Yanira H.

Feb 02, 2017

Booked another cruise next month and I already booked my parking spot also! I wanted to make sure I got this place again because the service was so great.

Gary P.

Jan 31, 2017

Lot was super clean and you can tell they keep the lot in great shape and take great care of the cars also. It was awesome!

Bailey E.

Jan 29, 2017

Gave this place 5 stars wish I could actually give it more! Such a good service here!

Kamron G.

Jan 26, 2017

Staff here was so nice to me and super helpful too! Definitely no complaints here!

Giana M.

Jan 26, 2017

I didn't really notice there was no shuttle until I was already walking over to the cruise port but my luggage was on wheels anyway so it didn't really matter. Also, it's a short 5 minute walk so it was all good either way!

Clark O.

Jan 19, 2017

Been telling everyone I know who always goes on cruises to park here instead of anywhere else! This place was awesome!

Lucas A.

Jan 11, 2017

Super affordable lot and I'd recommend it to anywhere who's trying to stay on a budget for sure!

Scarlett T.

Jan 04, 2017

I knew for a fact this lot was safe as soon as I saw all of the cameras that were around. Car was in great hands here!

Maci P.

Dec 31, 2016

Lot was really clean when I got here! Really well-maintained here! I was so glad that it was because some of the others in the areas are a bit older and way more broken down and I could hate for anything to fall in, fall on or get blown into my car because they didn't keep it clean. This lot was super clean though.

Jaylynn I.

Dec 26, 2016

Definitely the lowest price I've come across for any of the lots around the Tampa Bay cruise port, and probably the safest one out of all of them too!

Kelly H.

Dec 22, 2016

I came straight here after going to Oriental express which is close by, and I pulled up and checked in with the staff after showing them my reservation confirmation. From there, they were super helpful, told me to pick my own parking spot and then let me know how the payment process was all going to work. I had a few questions about that and they were really nice about answering them and it made me feel a lot better.

Brooklyn J.

Dec 18, 2016

You can actually see the cruise port from the parking lot so I knew it was close. I had no issues walking over there from the lot after I parked my car, especially since my bags weren't really heavy anyway so I didn't really care. It was a really great experience overall and I'm glad that I parked here and nowhere in some other random place, to be honest.

Harley C.

Dec 17, 2016

The check in process was really simple they didn't need much except my confirmation receipt and my car obviously. I pulled up and the attendant pretty much let me know how it was all going to work and let me pick my own parking spot. I got my bags out and the staff helped me a bit and then I was on my way! It was only about a 10 minute walk over to the cruise port and I actually ended up getting there a little bit early so I had some time to spare.

Derek T.

Dec 10, 2016

I had to call to make changes to anything over the phone and this place is exactly why! The person on the phone didn't end up switching the date like I asked so when I came they told me I was late and that my spot was gone! There needs to be a much simpler way to do this that can just be done online instead of having to call in. The agent I spoke to clearly didn't log the changes correctly which ended up costing me my spot and I had to find another parking option at the last minute that ended up costing a few bucks more. Really not impressed at all. This lot is probably okay service wise but I'm completely turned off by the lack of customer service and the lack of apology I got about the mix-up. I basically had to drive around the area and look for other parking. I was actually almost late for my cruise, it was a bit of a disaster that I would much rather just avoid in the future.

Anna F.

Dec 09, 2016

Arguably the best price I've found for parking anywhere in Tampa Bay. Finding affordable places can be really tricky and I think I did a really good job at finding this one. I came across it online and when I realize how close it as to the cruise port, I booked it as soon as I knew the docking time for my cruise and how long I would be gone for.

Marley W.

Dec 06, 2016

Tampa bay cruise port lots are much more on the smaller side which is great when you think about it. Less space for the security to have to watch over which is probably why they've never had any issues with tampering or theft. The lot gets busy but it wasn't too packed to the point where I felt like the cars were too close to each other or anything. I asked the manager and she let me know that they usually don't have any issues with overbooking because they put a bit of a cap on the amount of spots that can be booked at any given time, even a little bit under the spots that are actually available in order to prevent the cars being packed in there like sardines which can cause way more problems.

Liam E.

Dec 04, 2016

Everyone that works here is so nice! They were so helpful and answered all of the questions that I had, and believe me I had lots.

Sadie K.

Nov 28, 2016

Car was ready and waiting for me outside when I came back from my cruise! It was great!

Yasmin B.

Nov 23, 2016

The price amazed me the moment I saw it and I knew I had to book it right away. Other times I've gone on cruises, the parking nearby was much more expensive and not nearly as safe and convenient feeling. I was happy to finally find a place that took pride in how they treat their customers and the cars in their care. I picked up my car after my cruise and there wasn't a single issue whereas I've gone to other places and ended up with a scratch or dent somewhere on the can and nobody was able to tell me how or why. That's something I just didn't experience here and it was so refreshing to not have to worry about that kind of stuff.

Jaiden E.

Nov 17, 2016

As soon as I pulled up with my car, all of the doubts and apprehension that I had about it were gone right away. The attendant showed me the best place t park and even helped with some of my bags and getting them out of the car. I came a bit early so instead of going right to the cruise port, I stopped by a restaurant nearby beforehand. It was cool that this parking lot was close to the cruise port but also close enough to other attractions and places to eat. I was able to get that out of the way, and then park my car and make my way over to the dock so I could start my cruise!

Leroye R.

Nov 14, 2016

Even thought it's a pretty tiny lot I was still worried about everything being easy to see and keep track of and it was! No sense in having security and cameras if they can't even see anything of what's going on so they did a great job.

Zacharaiah S.

Nov 06, 2016

Lot was much cleaner than I expected it to be which was such a relief! I felt more than comfortable leaving my car here once I saw that.

Keegan J.

Oct 30, 2016

Booking online was really fast and easy, I already knew what day I wanted to bring my car and which day I would be going back to get it. After that, they just needed my payment information and everything ran pretty smooth after that. Whole experience was really cool and efficient so I didn't have to worry about much of anything after that.

Mackenzie P.

Oct 25, 2016

The staff here was actually so nice! Glad I picked this place to park!

Chase H.

Oct 24, 2016

This lot was so close to the airport that you don't even care if you miss the shuttle bus. It's only about a 10 minute walk from the parking lot to the cruise port anyway so it worked out perfectly.

Vlad O.

Oct 17, 2016

The shuttle bus situation was interesting because I didn't really see one here. On the bright side, the lot was so close to the cruise port that I didn't need one anyway. I was able to walk over to Port Tampa Bay cruise port on my own with my luggage in hand and it was still pretty great. That's what I loved most about this place is that it was so closer, and much closer than some of the other more expensive options I'd seen.

Alec K.

Oct 15, 2016

The lot here was definitely on the affordable side which I appreciated for sure. $9 for security and surveillance alone is actually a pretty good deal so I'm glad I was able to take advantage. There are so many other lots that were way more expensive but didn't offer much any anything, so it's a good thing that I found this one.

Davon W.

Oct 11, 2016

I was so pleased that Tampa Cruise parking was such a safe lot and I didn't any way about leaving my car here for a few days. Good lot!
Best Price Guarantee!
Book Now
Free + Easy Cancellations