LUXURYAIRPORTPARKING.COM 954-915-1145
LUXURYAIRPORTPARKING.COM 954-915-1145 2081 Griffin Road, Fort Lauderdale, Florida United States 33312
Nearby parking lots

Location

2081 Griffin Road, Fort Lauderdale, Florida United States 33312

Area

.
Fort Lauderdale-Hollywood International Airport, FLL parking

Phone

Shuttle
Parking lot information
LUXURYAIRPORTPARKING.CON conveniently located just minutes from the FLL Terminal

No Drive Ups Allowed, This Lot Requires That You Book Online. You must have PRINTED COPY of your reservation upon check in. Please present the form to the Front Desk in the Lobby.******* NO CRUISE PARKING. NO TRANSPORTATION TO PORT EVERGLADES.****

Start your trip worry-free with off-site airport parking near Ft. Lauderdale International Airport (FLL). Fairfield Inn offers you premium self-park parking in a secure setting, giving you peace of mind.

Our courteous and friendly staff will provide you with on-time, curb-to-curb service in our comfortable, complimentary shuttles. We promise to get you to the FLL terminal quickly and easily, and when you return just give us a call at 954-981-2700 and let the shuttle know that you are ready to be picked up.

What We Offer
Located just 1 mile from the airport
Choose from short and long-term self parking
Open 24 hours, 7 days a week, 365 days a year
Secure, fenced-in and well-lit lots
Wait in the spacious comfort of the hotel lobby until your shuttle is ready to leave
Free shuttle transportation with curb-to-curb service to FLL. Every hour on the hour Shuttle service hours are subject to change.


Shuttle Service Info
FLL shuttle transportation. Every hour, on the hour. Be there 30 minutes before the hour so you have enough time to check in. Please call 954.981.2700 to schedule a pick-up upon returning to the airport. Pick up is from the LOWER LEVEL only in the designated areas labeled OFF AIRPORT PARKING SHUTTLE.. SHUTTLE HOURS ARE 4 A.M. TIL 12:45 A.M.


Luxury Airport Parking
******* due to COVID19, temporary shuttle operating hours STOP at 11p.m. and START at 5 a.m. ********************* this information will be updated when necessary, Thank you. ***** FROM NOVEMBER 15TH 2021 THROUGH DECEMBER 31, 2022 THERE WILL BE NO REFUNDS FOR CANCELLATIONS AND NO REFUNDS FOR EARLY RETURNS.*****
Find nearby parking in Fort Lauderdale »
Key Details
Guarantee Your Spot Free + Easy Cancellations
How to park at this facility
ENTRY PROCEDURES
Upon arrival proceed to the front desk inside the LOBBY.

Present your Luxury- InstaPark parking confirmation to

The attendant at the FRONT DESK in the LOBBY of the FAIRFIELD INN will instruct you where to park and wait for the FLL SHUTTLE transport. The Shuttle departs Every hour, on the hour. .You may call the shuttle for pick up at 954.981.2700.
EXIT PROCEDURES
Upon returning from your trip

Please call 954.981.2700 to schedule a pick-up.

Proceed to the hotel shuttle area in lower level, look out for the Fairfield Inn / Homewood Suites shuttle.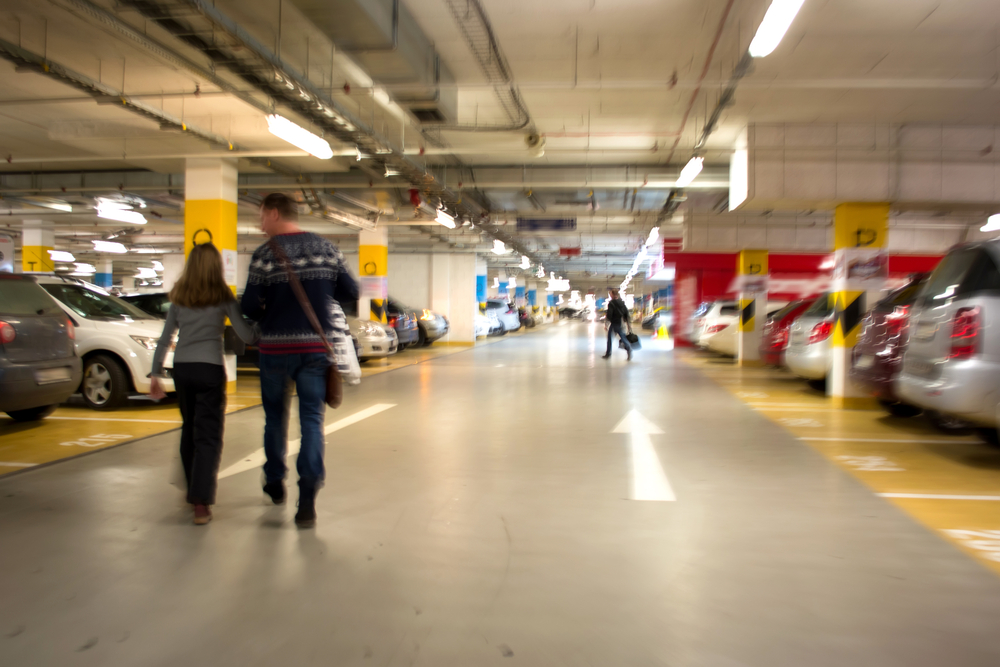 Services, Amenities, Features and Add-Ons
Parking location and directions
2081 Griffin Road, Fort Lauderdale, Florida United States 33312
LUXURYAIRPORTPARKING.COM 954-915-1145 prices and rates
Daily rate
Day rate
$13.99 / day
Grace period: 0 hour
From Aug 31 to Sep 07
LABOR DAY
$19.99 / day
From Sep 08 to Sep 12
WEEKEND
$19.99 / day
From Sep 15 to Sep 19
WEEKEND
$19.99 / day
From Oct 05 to Oct 13
COLUMBUS
$19.99 / day
From Nov 18 to Nov 30
THANKS
$29.99 / day
From Dec 15 to Jan 09
CHRISTMAS
$29.99 / day
Blackout date (One-time)
Date
Can enter
Can exit
From Jun 28, 2022 to Jul 05, 2023

Yes

Yes
Add-ons
access fee
$9.95
trip fee
+29.00%
Other charges
FL Sales Tax
+7.00%
Customer Reviews
Customer Reviews (74)
Philip b.

Oct 04, 2022

The parking was fine, but waited over 40 minutes and needed to call a second time for airport pickup on return.

JAMES B.

Sep 23, 2022

EXCELLENT SERVICE. WILL USE AGAIN. DRIVER WAS WAITING FOR US AT MIDNIGHT!

Madeline A.

Sep 21, 2022

We had to take an Uber to the airport because the shuttle comes every hour as per staff and we couldn't wait almost an hour to get to our gate.

Darlene R.

Sep 16, 2022

love the convivence and the service provided

Rafael G.

Sep 12, 2022

Good and fast service on arrival. Shuttle pn time to the airport and didn't have to wait long after calling for pick up.

Darlene R.

Sep 08, 2022

I would now start to use this service it was so well priced and convenient. thank you

Amparo G.

Aug 31, 2022

Se robaron mi carro y nadie se dio cuenta!! No es un parqueo seguro

Amado M.

Aug 30, 2022

Very good service and fast . Thanks

Aqlia T.

Aug 30, 2022

Easy, convenient and affordable. My 2nd time using this service, everything is so easy and accessible. Shuttle service to and from airport is reliable at no extra charge. Would highly recommend.

Juan L.

Aug 30, 2022

Last Sunday 8/28/22 arrived to FLL airport & called hotel to pick me up on terminal 1. Had to wait for more than 1 hour and shuttle didn't come. At the end, took an Uber. The rest of the service was great.

George P.

Aug 29, 2022

I called number I was given on my arrival and it would run and ring then say then voicemail would say this mailbox is full . Took 45 minutes to get through standing outside. Then they picked me up 30 minutes later . So it was so much time wasted

Sherry W.

Aug 26, 2022

Everything was very easy. Shuttle was on time both ways. I recommend using them

AMARNATH G.

Aug 18, 2022

Instapark customer service is the Best. They diligently helped me with extending my parking. I had great experience.

Dulce O.

Aug 16, 2022

The amount that was quoted initially was not respected. The company decided to triple the amount with no warning and when the number was called to find out why this had happened. The number stated that it was not in service.

Walter C.

Aug 13, 2022

I needed to extend and could never reach anyone on phone.

Candy C.

Aug 12, 2022

Great experience, other than when I checked in and they told me to park behind the Fairfield Inn in section B. There were no spaces, and there was no Section B. I came back into the lobby and he directed me to the front of the Homewood Suites, where there actually was Section B. It would be good to give both options so people don't get frustrated or park in an area where they shouldn't.

ONIEL C.

Aug 05, 2022

This was a great experience. Shuttle service was great. They were very efficient and friendly.

Riley W.

Aug 04, 2022

Easy to figure out! Nice people. Shuttle was fast! Thank-you!

David R.

Jul 29, 2022

This is the second time I have used this facility. The first was for 30-days, and the latest for 16. On my return this time, there was a rude note on the car threatening towing and associated penalties for my choice of parking space, yet it was almost exactly where I left it for the first time without censure! As there is absolutely no one there to direct parking on arrival, this type of notation is unnecessary and considered to be a personal sleight. The collection from the airport is always poor and later than every other transport agency, necessitating two calls before the driver arrived. An ideal location, just poor support from those collecting and making the money.

Lawrence C.

Jul 21, 2022

Quick and easy will use again Drivers were on time and courteous

Patrice E.

Jul 07, 2022

The shuttle pick up to and from the airport was fast. My car remained in the same condition no damage. The experience was great.

Jordan S.

Jun 18, 2022

As I arrived at the parking lot to drop off my car, I realized for the first time that this was not a gated and fenced off parking lot. It was a hotel, unsecured parking lot. I was under a different impression when I made my parking reservation. Other than my false impression, everything else worked out great, because the shuttle just happened to be conveniently located at the hotel when I arrived and at the airport when I returned to travel to the hotel parking lot. This is very important for customers to realize because the shuttle only runs at the top of every hour. The hotel agent and shuttle driver were efficient, helpful, and courteous. Thank you for your service.

Buck B.

Jun 01, 2022

They where very efficient and very professional. A well easy parking lot to use.

Louis S.

May 10, 2022

My experience started out great, until I needed to be picked up from the airport. I was told that I would be picked up in about 20 minutes. I waited 45 minutes & the pick up never came. I took a cab that cost me $20. You should really emburse the $20.00. Lou Solomon

Mario S.

Apr 20, 2022

Good experience, fast pick up, I my use again

MICHAEL Q.

Apr 06, 2022

You state 24/7 shuttle. I stopped by the hotel 6 hrs early to verify with the hotel. Hotel staff, 2 people, said NO, that the last pick up is at 1 am. I wanted shuttle at 3am for a 5 o'clock flight. So, when I arrived at 12:45am that hotel staff person said no, there is 24 hr shuttle. Please inform the hotel staff the correct information.

Jackie P.

Apr 05, 2022

We were very happy with our experience with instat park.

Joanne R.

Mar 23, 2022

The staff at the desk inside of the hotel was extremely rude. There was no clarification or information regarding the fact that the cost of transportation to the port was not included. It would have been nice to know this up front especially since we had to pay cash for this! In addition, when we returned and called for our pick up, the person over the phone was so rude and actually hung up in our face!!! I had referred your company initially to a friend who is traveling tomorrow but after my experience I called her and had her use another service.

Darryl D.

Feb 26, 2022

Our experience was good. We don't like the prices for the shuttle so we Uber to the pier.

Araz G.

Feb 15, 2022

Be aware of the crazy wait time for shuttle picking you up from airport after you land. They said 30-45mins. I ended up taking an Uber to the parking spot from airport.

Norma K.

Dec 06, 2021

I originally booked with another company. They then contacted me to say they had overbooked and they offered to arrange this booking for me. That was yours. The other company offered free shuttle service to the port and back. This company charged us $30 to the port and then NO SERVICE back. We only found this out when we called from the port to tell the company we needed a pickup. I finally found a cab. It cost less than the shuttle service-$20!

Shirley D.

Nov 28, 2021

I had the easiest days of travel in a long time. I'm so happy that I found Luxury Parking was back in a new, more convenient location. From the kind folks at the Fairfield, to the courteous van drivers, my parking experience was just great. Thank You!

Luis B.

Nov 28, 2021

My experience with the parking lot at the Fairfield suite hotel was great the only complaint was the waiting time for the shuttle service almost an hour.

Joseph W.

Nov 21, 2021

No parking spots when I arrived at 6 am. The attendant had no solution. Upon my return the shuttle van was 50 minutes late. I called 3 times to request a ride and an explanation. They said van was on the way or it was at the airport. Poor service all around

David R.

Nov 19, 2021

The price hike within minutes gave cause for concern and smacked of a bait-&-switch scenario.

kelli m.

Oct 26, 2021

My finance died and I scheduled to park there and upon arrival there was no one to be found I called the number on my confirmation and the number on the shuttles and no one answered. I missed my flight and had to sit in the airport from 12:30 pm to the next morning at 630 am, I called and reported a claim to get my money refunded and was told I will get an email and still have not heard anything! I would appreciate a call back 914.391.3923

Alexander B.

Oct 20, 2021

Can't cancel the reservation .we don't have enough time every 60 for a shuttle. not time for checking

Margarita M.

Oct 19, 2021

I wish the shuttle service to the airport would be more frequent, but I'm very satisfied with service overall

Anne S.

Sep 13, 2021

The parking was easy on the way out, but there was no shuttle back to my car upon arrival. Had to take a cab to the lot. Extra cost was incurred.

Tiffany M.

Sep 13, 2021

Employees were friendly and prices were extremely affordable. The service was smooth, easy with no hassle. If I had to add one small improvement, it would be to possibly have the shuttle come a little more frequently. It currently comes only once an hour. I will definitely be parking here again in the future!

Dennis M.

Aug 09, 2021

I was gone 4 1/2 days and this was the first time I used the hotel parking usually I take tri-rail. I could believe it was next best thing to first class treatment

John S.

Aug 05, 2021

No one told me that they come every hour 2nd is it was in a hotel which I didn't appreciate 2nd is the driver was terrible There was no sign telling me exactly where to go and the driver was very rude at the end picking us up to bring us back to pick up our car

John S.

Aug 05, 2021

No one told me that they come every hour 2nd is it was in a hotel which I didn't appreciate 2nd is the driver was terrible There was no sign telling me exactly where to go and the driver was very rude at the end picking us up to bring us back to pick up our car

Jonathan K.

Jul 31, 2021

Quick and easy and just minutes to the airport. Be using them again.

Grace W.

Jun 11, 2021

Very mis- leading service however the driver was wonderful.

Grace W.

Jun 11, 2021

Very mis- leading service however the driver was wonderful.

Uziel Z.

May 16, 2021

Everything was great. And good price!

Julian S.

May 16, 2021

It was fast, easy, and seamless. Great experience.

Kevin R.

Jan 15, 2021

I called 16 Times to get a hold of a human to request a pick up. I was told the driver will be there in 10-15 Min. 30 minutes later. I saw the pick up driver and was told his van was over full and he would send another driver, 45 minutes later... I called UBER. Upon UBER-ing to my vehicle I went into the 3rd party FAIRFIELD INN & SUITES. I asked who to speak with about my horrible experience. The hotel desk person said " it's 3rd party and I know we get a lot of complaints, sorry". I will go back to the very reliable Park n Fly. You get what you pay for. DO NOT USE luxury airport parking in fort lauderdale. I will add my confirmation number so this story is Not flagged as false. Confirmation Number evjjZg5KIC

Beatriz L.

Jan 11, 2021

It was good. Pick up from airport fast.

Eileen R.

Jan 04, 2021

The morning I dropped the car off the representative at was rude and talked down to myself and son. The drivers were kind and helpful.:)

Eileen R.

Jan 04, 2021

The representative was rude. No patience and talk down to myself and son.

John B.

Dec 23, 2020

Easy, convenient, very nice staff

Caleb S.

Dec 02, 2020

Very unclear on where to park and just overall directions or instructions were non-existent. Also the lady who helped me out was rude and also very unclear on things like how to call for the shuttle once we landed, which they did not inform me stopped running at 11 pm. Overall a frustrating and bad experience.

Felix L.

Nov 22, 2020

Shuttle bus fail to pic me up when i return, also tje receptionist was a rude person.

Paul E.

Oct 08, 2020

Great value, easy to use. Shuttle to airport runs once every hour, so need to show up on time.

Bailey B.

Sep 17, 2020

Easy and reliable. Felt secure leaving my car here but was disappointed about the 24/7 shuttle service to the airport not being available

Jill S.

Aug 07, 2020

Very easy process! Would definitely park there again.

Carlos Yamil C.

Jun 30, 2020

terrible when I arrived there was no one I had to go and put the car in the airport parking lot I will not return to have your services at all much less I recommend them, I feel as if they had stolen 40 dollars

James N.

Mar 05, 2020

Easy to use and the host hotel was quite accommodating. The shuttle driver being very aware of the situation was nice.

Gustavo A.

Mar 05, 2020

I can't use the parking, because I haven't the printing recive, I have to pay the parking inside the fort lauderdale airport.

Charles R.

Feb 20, 2020

Luxury Parking is a laugh. You have to park in an unguarded and unmonitored hotel lot. Then enter the hotel lobby and fill out a questionnaire. Then wait for a hotel shuttle that only runs once an hour. On return you have to walk 200 or 300 yards to a shuttle pickup point. Overall, a lousy experience and not worth the name Luxury. You park in a hotel lot and use their shuttle. How is this considered an airport parking company?? Not an attendant in sight. The phone number goes to a national switchboard in another state. Park at a reputable facility with controlled access--not this place.

Kim C.

Dec 31, 2019

The location was difficult to find because it was a hotel. The front desk was very nice but I prefer a more secure fenced location.

Tony B.

Dec 13, 2019

The outgoing part was smooth. Unfortunately the return part didn't quite go so well. The bus went right past me at the pickup point causing me to have to run about a block with my bags to the next pickup point so as not to miss the transport. When I got back to the hotel I asked the guy who took my ticket for a receipt to claim my parking fee back on expenses. He told me I had already received my receipt by email and that is what I gave him when I parked. This caused us to get into an argument in front of everyone and when he refused to give me a copy I left, feeling extremely embarrassed.

Debra M.

Dec 06, 2019

When you book a parking spot with Insta Park/Luxury Airport Parking, you are not explicitly told it is a Fairfield Hotel parking lot. You are looking for the street address, thinking there will be a sign (there is not), and the link for directions from the website takes you to the parking lot between the hotel and a Wendy's. When you run in, frustrated, to the hotel, the desk employees do not know the hotel serves as the Luxury Airport Parking check-in. After researching and telling the employees, they agree to give you a slip of paper for your dashboard. But the bar code on the email on my phone wasn't sufficient for them - they wanted me to go to the hotel's business center and print the email. Luxury Airport Parking has a once-an-hour shuttle and the one we usually used takes us as soon as we arrive at their location. I'll make sure I make a reservation at Park n Go before they sell out at holiday time from now on!

Michelle C.

Dec 04, 2019

I was not told this parking was at a hotel. the price should not have increased bec of holiday.

Jef F.

Aug 11, 2019

The van in my departure was not on time I had to take Uber to drive me at the airport or I would be late for my flight.Poor service

Calvin M.

Jun 11, 2019

Shuttle driver was awesome!! Inside staff was awesome also.

Jolanta B.

Jun 04, 2019

I had to wait for more than 50 minutes for my shuttle from the airport to the hotel parking. All other shuttles from different parkings or hotels were coming and going several times, but not mine.

Beatriz C.

May 23, 2019

The parking was not the problem. The shuttle service was tha very bad one. The return was imposible to get. I wait for over an hour until I finally quit and took an Uber. They don't speak Spanish, they don't follow up if you are ok, if you find the shuttle , any list or check list of who they will take or pick up just nothing! You are by your own.

Thomas A.

May 14, 2019

Super service; minimal wait time for shuttle service to/from Port Everglades.

Stephen H.

Mar 26, 2019

Easy seamless operation. Transfers were quick, with friendly Staff.

Michael M.

Mar 25, 2019

Initially Couldn't find parking lot. Would have been great if you has said it was in hotel lot. After checking in , was told shuttle only ran o Once an hour , on the hour. We would have waited 50 minutes. Needed to get a plane.Took an uber for $9.80. Attitude of check in and out people was poor. We were a bother for them and very dismissive. Will never use you again or recommend to anyone.

Joe H.

Mar 17, 2019

The only bad experience was trying to get on the shuttle for the return trip. The pick up location was not easy to find and the airport area, once we found it, was very chaotic.
Best Price Guarantee!
Book Now
Free + Easy Cancellations