Luxury Airport Parking FLL Airport Parking
Luxury Airport Parking FLL Airport Parking 2081 Griffin Road, Fort Lauderdale, Florida United States 33312

Nearby parking lots

Location

2081 Griffin Road, Fort Lauderdale, Florida United States 33312

Area

.
Fort Lauderdale-Hollywood International Airport, FLL parking

Phone

Shuttle
Parking lot information
Luxury Airport Parking FLL Airport Parking is conveniently located just minutes from the FLL Terminal

No Drive Ups Allowed, This Lot Requires That You Book Online.

Start your trip worry-free with off-site airport parking near Ft. Lauderdale International Airport (FLL). Fairfield Inn offers you premium self-park parking in a secure setting, giving you peace of mind.

Our courteous and friendly staff will provide you with on-time, curb-to-curb service in our comfortable, complimentary shuttles. We promise to get you to the FLL terminal quickly and easily, and when you return just give us a call at 954-981-2700 and let the shuttle know that you are ready to be picked up.

What We Offer
Located just 1 mile from the airport
Choose from short and long-term self parking
Open 24 hours, 7 days a week, 365 days a year
Secure, fenced-in and well-lit lots
Wait in the spacious comfort of the hotel lobby until your shuttle is ready to leave
Free 24/7 FLL shuttle transportation with curb-to-curb service. Every hour on the hour


Shuttle Service Info
24/7 FLL shuttle transportation. Every hour, on the hour. Be there 20 minutes before the hour so you have enough time to check in. Please call 954.981.2700 to schedule a pick-up upon returning to the airport.
FLL parking lot. Search. Compare. Park

Luxury Airport Parking Support line 1-954-915-1145
Si Habla Espanol
Find nearby parking in Fort Lauderdale »
Key Details
Guarantee Your Spot Free + Easy Cancellations
How to park at this facility
ENTRY PROCEDURES
Upon arrival proceed to the front desk.

Present your InstaPark parking confirmation.

The attendant will instruct you where to park.

24/7 FLL shuttle transportation. Every hour, on the hour. You may call the shuttle at 954.981.2700.
EXIT PROCEDURES
Upon returning from your trip

Please call 954.981.2700 to schedule a pick-up.

Proceed to the hotel shuttle area, look out for the Fairfield Inn / Homewood Suites shuttle.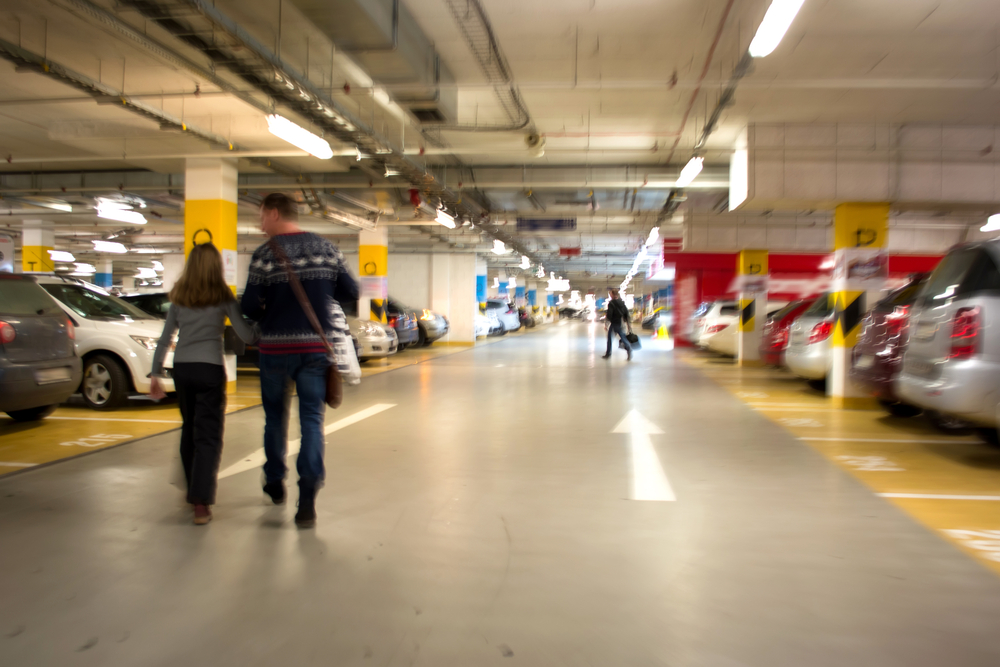 Services, Amenities, Features and Add-Ons
Parking location and directions
2081 Griffin Road, Fort Lauderdale, Florida United States 33312
Luxury Airport Parking FLL Airport Parking prices and rates
Daily rate
Day rate
$5.99 / day
Grace period: 1 hour
From Nov 21 to Dec 03
THANKS
$9.99 / day
From Dec 19 to Jan 07
CHRISTMAS
$9.99 / day
Add-ons
Reservation Fee
$7.95
Airport Access Fee
+10.00%
Other charges
FL Sales Tax
+7.00%
Customer Reviews
Customer Reviews (8)
Jef F.

Aug 11, 2019

The van in my departure was not on time I had to take Uber to drive me at the airport or I would be late for my flight.Poor service

Calvin M.

Jun 11, 2019

Shuttle driver was awesome!! Inside staff was awesome also.

Jolanta B.

Jun 04, 2019

I had to wait for more than 50 minutes for my shuttle from the airport to the hotel parking. All other shuttles from different parkings or hotels were coming and going several times, but not mine.

Beatriz C.

May 23, 2019

The parking was not the problem. The shuttle service was tha very bad one. The return was imposible to get. I wait for over an hour until I finally quit and took an Uber. They don't speak Spanish, they don't follow up if you are ok, if you find the shuttle , any list or check list of who they will take or pick up just nothing! You are by your own.

Thomas A.

May 14, 2019

Super service; minimal wait time for shuttle service to/from Port Everglades.

Stephen H.

Mar 26, 2019

Easy seamless operation. Transfers were quick, with friendly Staff.

Michael M.

Mar 25, 2019

Initially Couldn't find parking lot. Would have been great if you has said it was in hotel lot. After checking in , was told shuttle only ran o Once an hour , on the hour. We would have waited 50 minutes. Needed to get a plane.Took an uber for $9.80. Attitude of check in and out people was poor. We were a bother for them and very dismissive. Will never use you again or recommend to anyone.

Joe H.

Mar 17, 2019

The only bad experience was trying to get on the shuttle for the return trip. The pick up location was not easy to find and the airport area, once we found it, was very chaotic.
Best Price Guarantee!
Book Now
Free + Easy Cancellations